The amenity of a constructed basement is found in many homes. However, quite a few homeowners actually make better use of the area. Some homeowners might view the basement as nothing more than a place to store old garbage and dispose of useless household things. Then a lot of us are unsure of how to use the space effectively.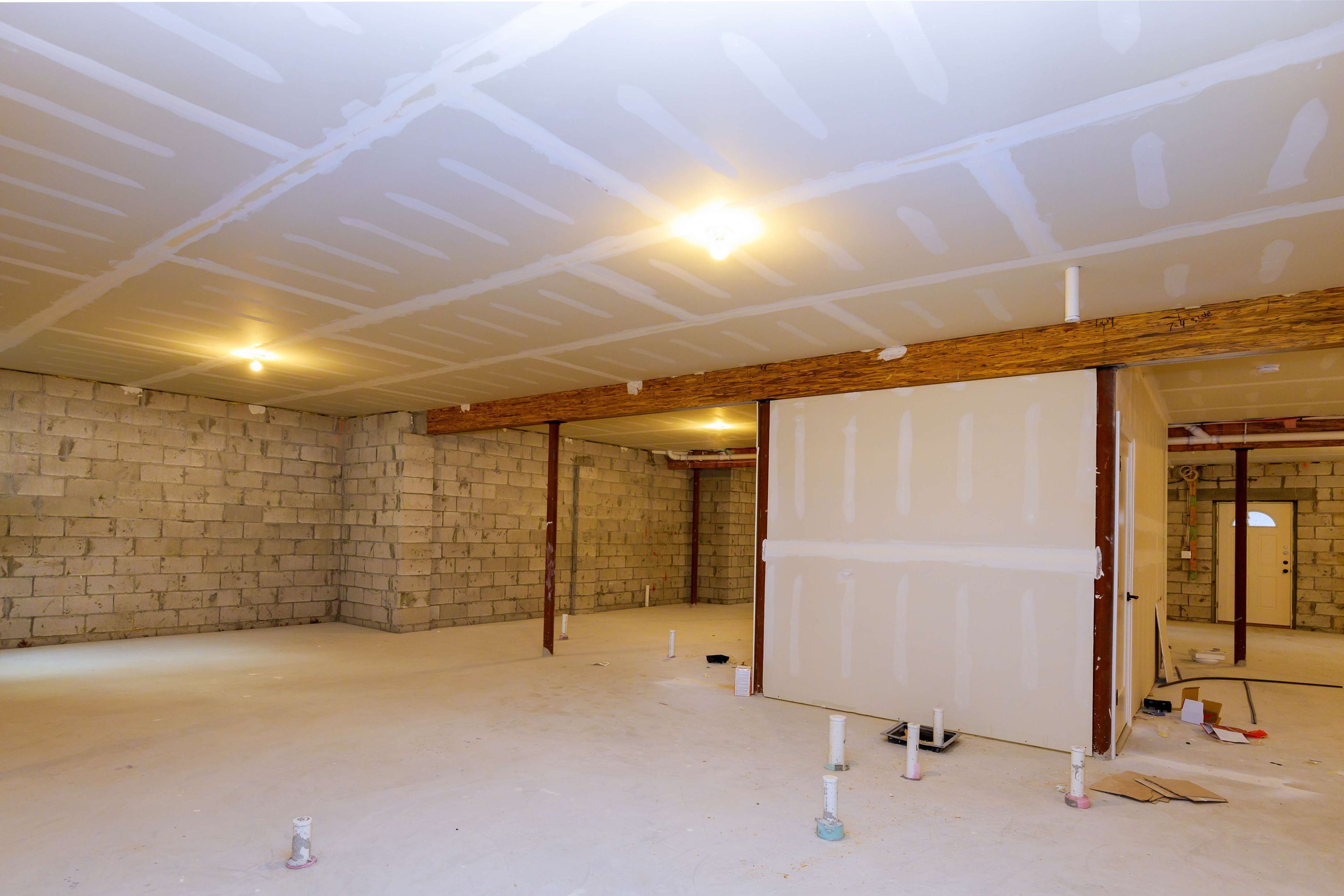 The level of natural light in basements is frequently insufficient and they are frequently used as storage areas. This makes them uninviting, yet depending on your needs, an unfinished basement can be turned into a practical living space.
Are you seeking for ideas unfinished basement ideas? We got your back. Today TTH Builder will provide some designs and ideas below that you may explore if you're curious about what remodeling ideas and decorative touches you could add in order to upgrade an unfinished basement.
Or you can contact us at (026) 258-9103 for free consultations!
Remodeling Unfinished Basement Ideas
1. Playroom Unfinished Basements
The cost of installing tiles could appear prohibitive if you have a small budget. We advise putting a rug on the floor of the basement. Both time and money will be saved by doing this.
The unfinished basement often has a concrete floor, so you may need to hire floor joists to remodel it. Or you can just have area rugs to ensure your child's greatest comfort while they are playing. It also brings flashes of vibrant color across the entire space.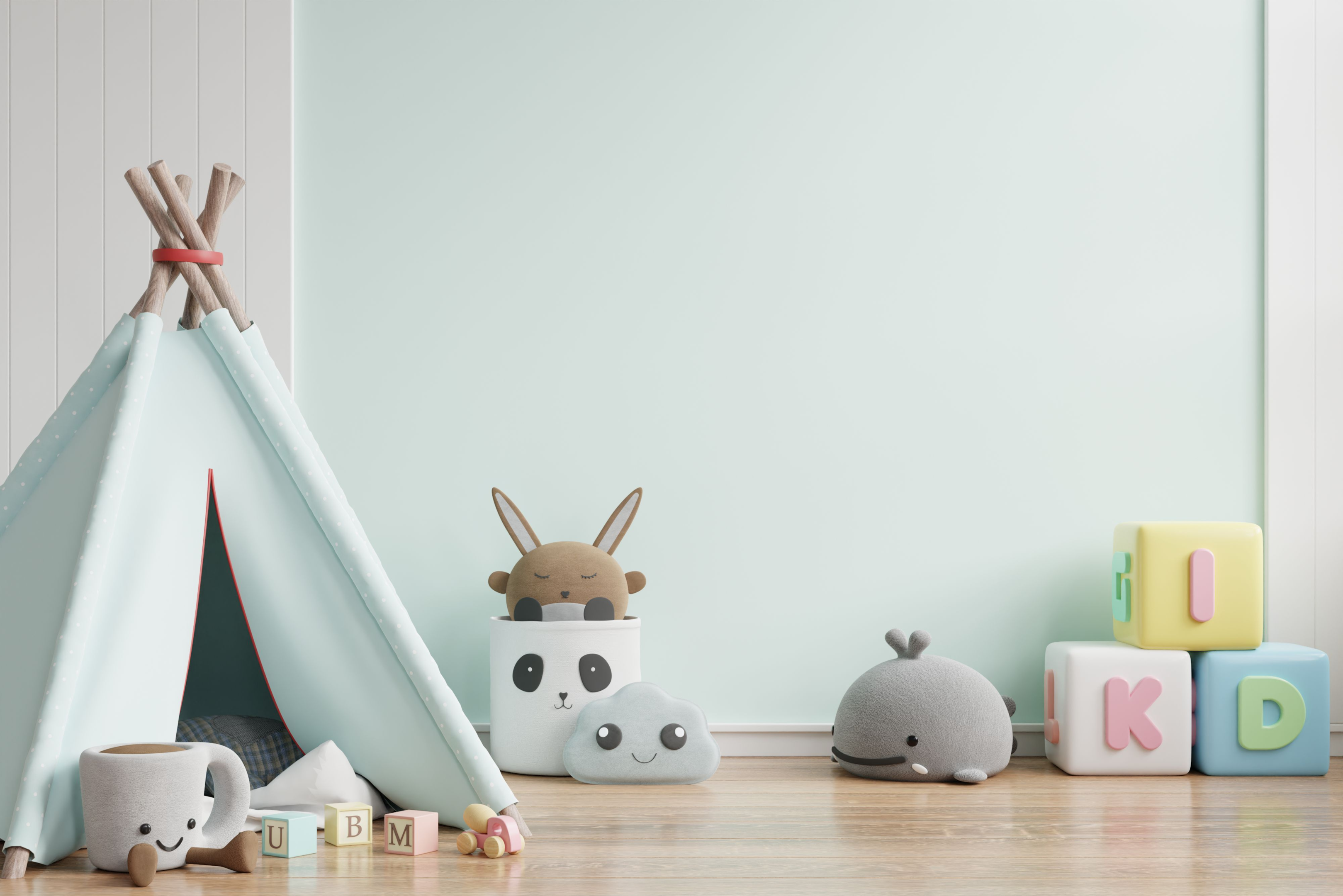 An indoor camping place can be found in the play tent. The bins and shelving cabinets, meanwhile, keep all the tools out of reach of kids. The scarlet chair, golden lighting, and potted plants, last but not least, brighten up the basement.
2. Having a Basement Laundry Room
Many houses have laundry rooms in the basement. Don't add a gloomy basement to this weekly duty to make it worse than it needs to be. We adore how the concrete walls in this laundry room were brightened by using a vibrant paint hue.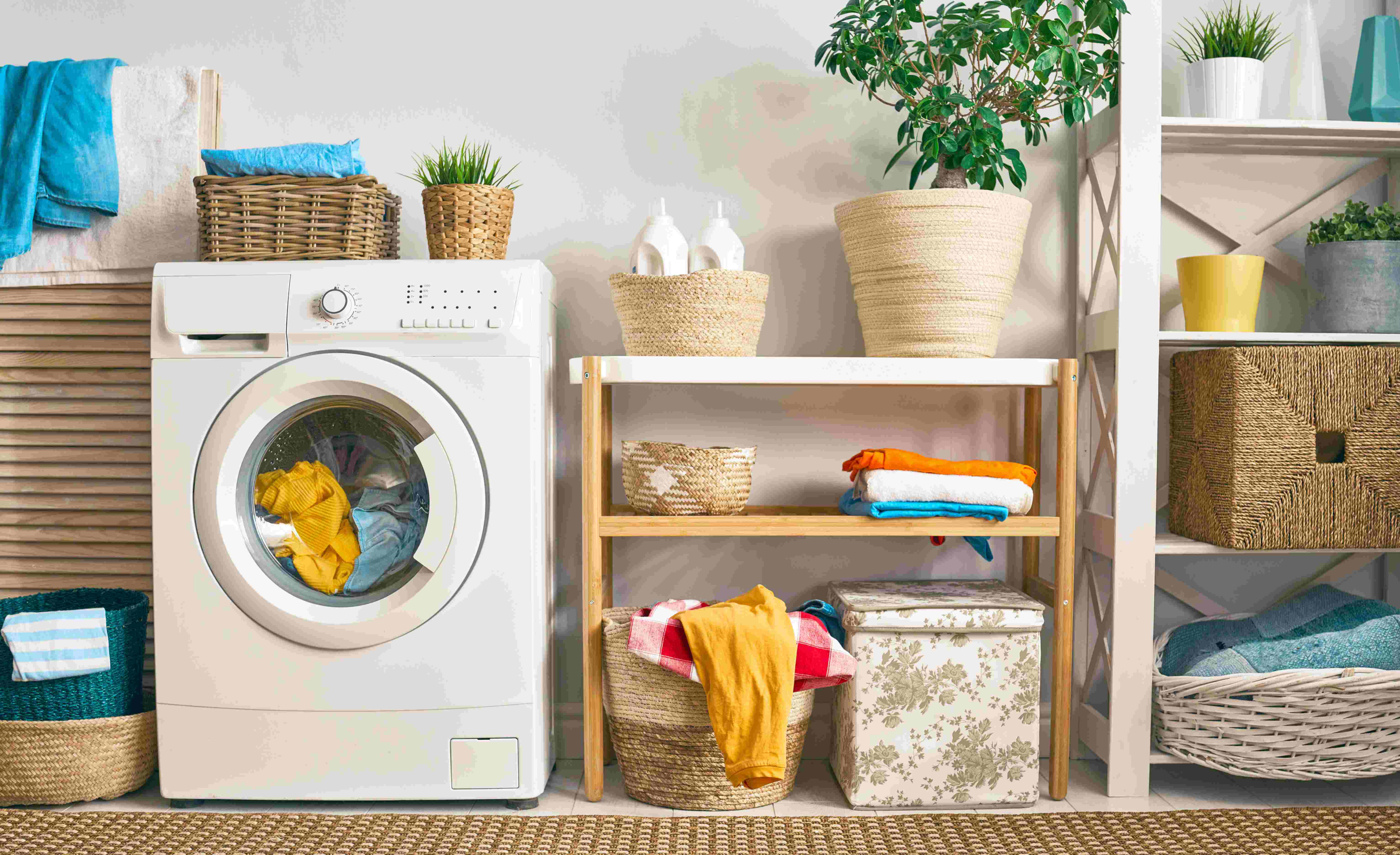 If you like complete peace and quiet when doing your laundry, having a dedicated laundry room could help you save a lot of trouble in terms of space.
Find a fantastic pedestal, storage containers, and cupboards for your detergent and softeners. To make the space feel less "boring" and more like a part of the house, you can also add a few pieces of decor. Make sure the room is designed to work with the home's plumbing. Include all of the necessary appliances and appropriate lighting.
3. Unfinished Basement Bedroom Ideas
Without having to completely frame and finish it, you can turn your unfinished basement cozy enough to sleep in with a few days of maintenance. By waterproofing the walls and sealing basement windows, you can start by addressing any moisture issues.
Furthermore, you should install a drop ceiling and repaint the basement's cinder block walls a cheerier shade of hue. Another basic and inexpensive ceiling style that makes it easy to conceal pipes and ducts is the fabric basement ceiling. This ceiling style is appropriate for bedrooms, home theaters, media rooms, playrooms for children, and other spaces where you want to create a cozier environment.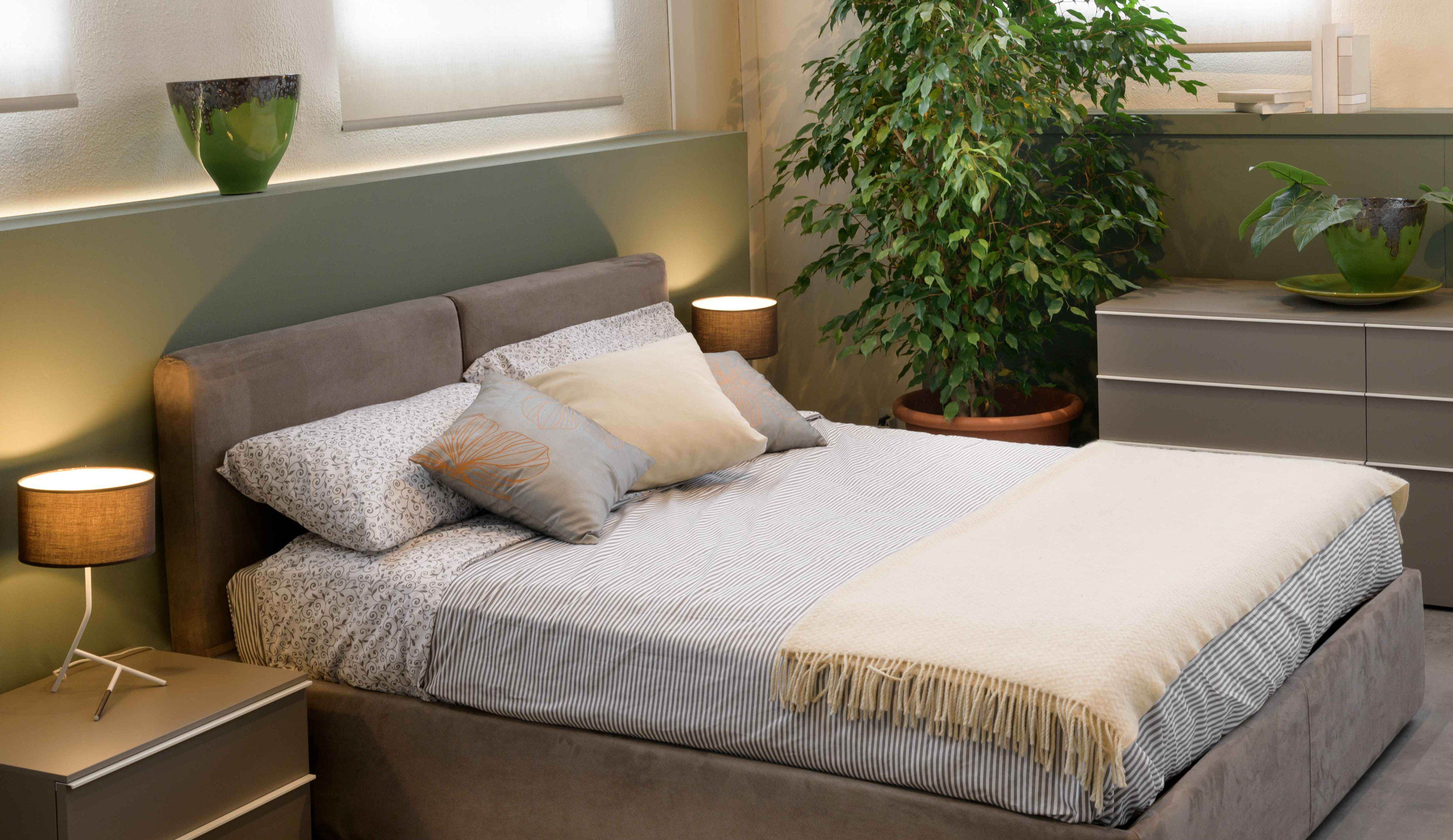 Teenagers adore freedom and individuality. The basement may eventually serve as the greatest living area for young adults because they can customize it according to their tastes and enjoy the privacy that teenagers crave during that stage. Adults could likewise appreciate some solitude.
4. Mini Movie Theater Room
If you love movies and have a huge collection, create the ideal space for you to enjoy them. In the basement, you may also place a sizable television. As we all know, going to the movies is pricey, especially if you want to bring the entire family. Once inside the theater, you must then deal with everyone else.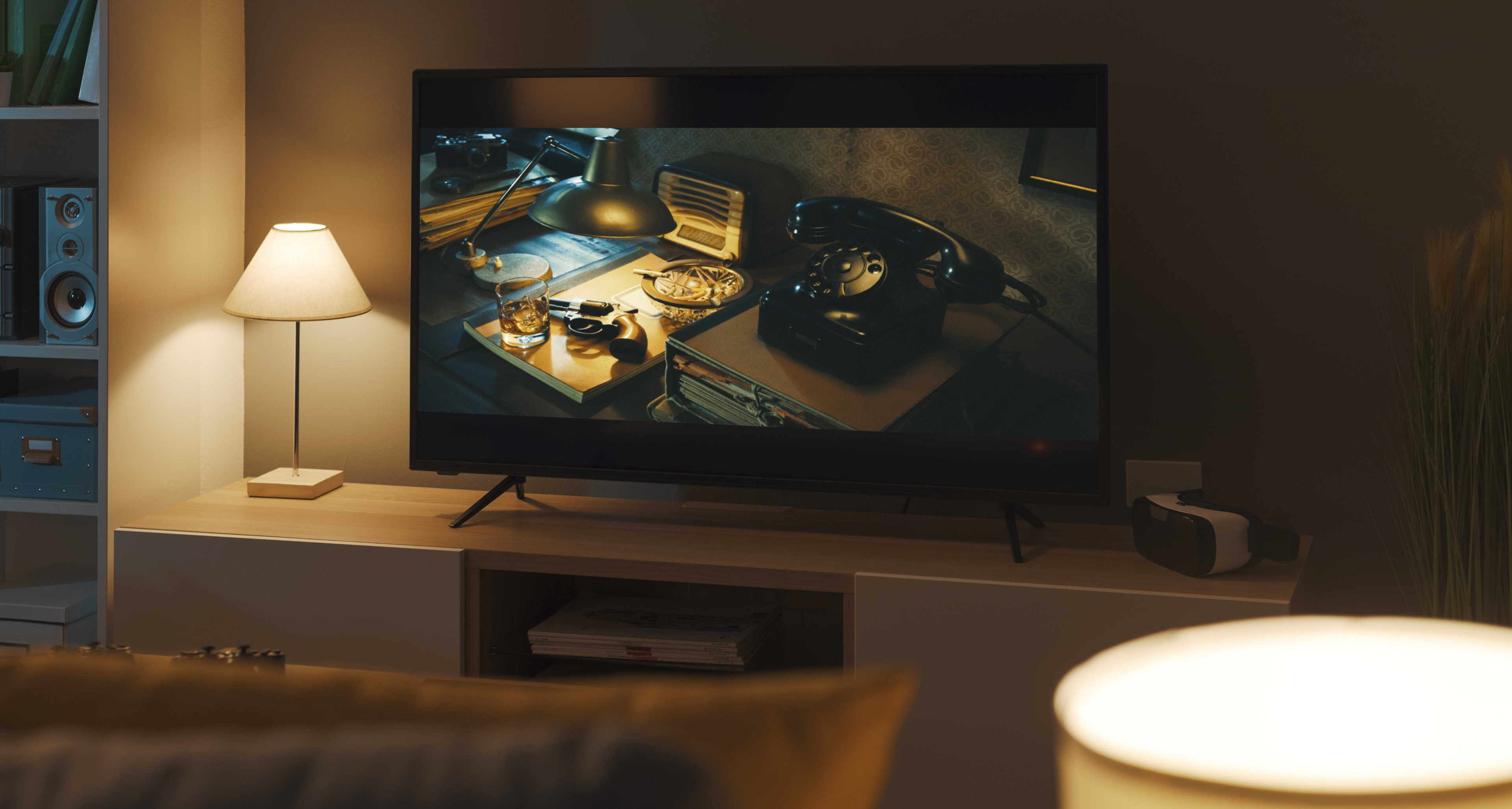 Avoid all the hassle by converting your unfinished basement into a home theater. Simply attach a TV or projector screen to one of the unfinished basement walls to get started. Large couches positioned around a carpet and coffee table might give the room a family room-like ambiance.
Heavyweight curtains can be used to partition the room if you don't want to make it into a movie theater. Light and sound will be physically blocked by this.
5. Unfinished Basement Gym Ideas
What a fantastic location the basement would make for home fitness, complete with all your favorite gym equipment! If you dislike outside exercise and don't have time to visit a gym or fitness center, the basement is a highly convenient location. Don't pass up this fantastic chance to set up a home gym.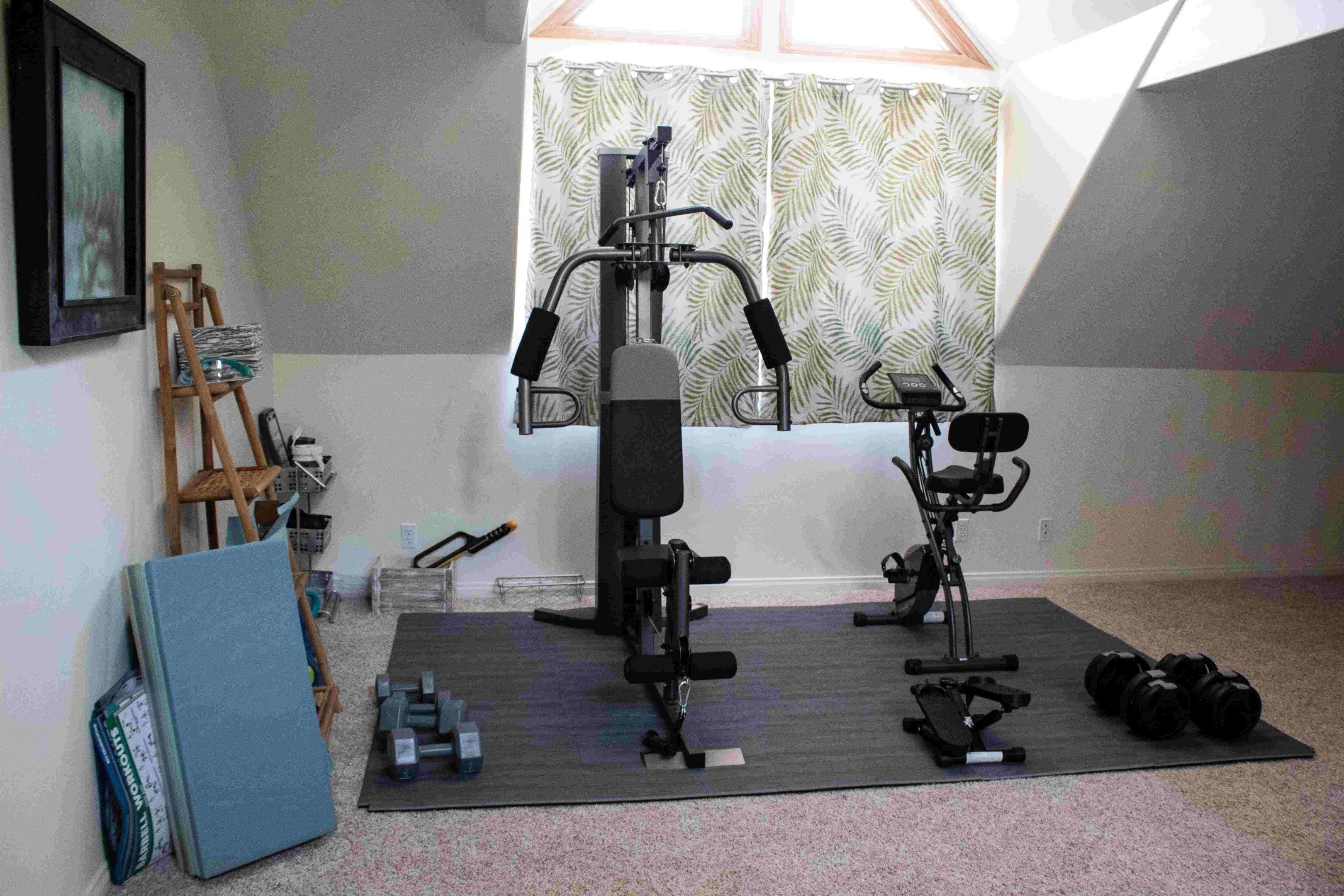 To convert your basement into a home gym, you don't need to undertake any remodeling. The unfinished basement ceiling and unfinished concrete floors can remain undisturbed. A huge wall mirror and rubber mats are a couple more items you could want to add to the space to make it feel complete. Exercise will be more comfortable and easier as a result of these two factors.
6. Billiard Room Ideas
One of the most common unfinished basement ideas is to convert your space into a game or pool area. The best part is that your pool table will fit perfectly in the unfinished space.
Hang drop lighting from the unfinished basement ceiling. By doing so, you can provide task lighting over your pool table and keep the basement on the darker side. If the ceiling is made of drywall and there are strong lights shining down on the entire room, the atmosphere will feel more personal.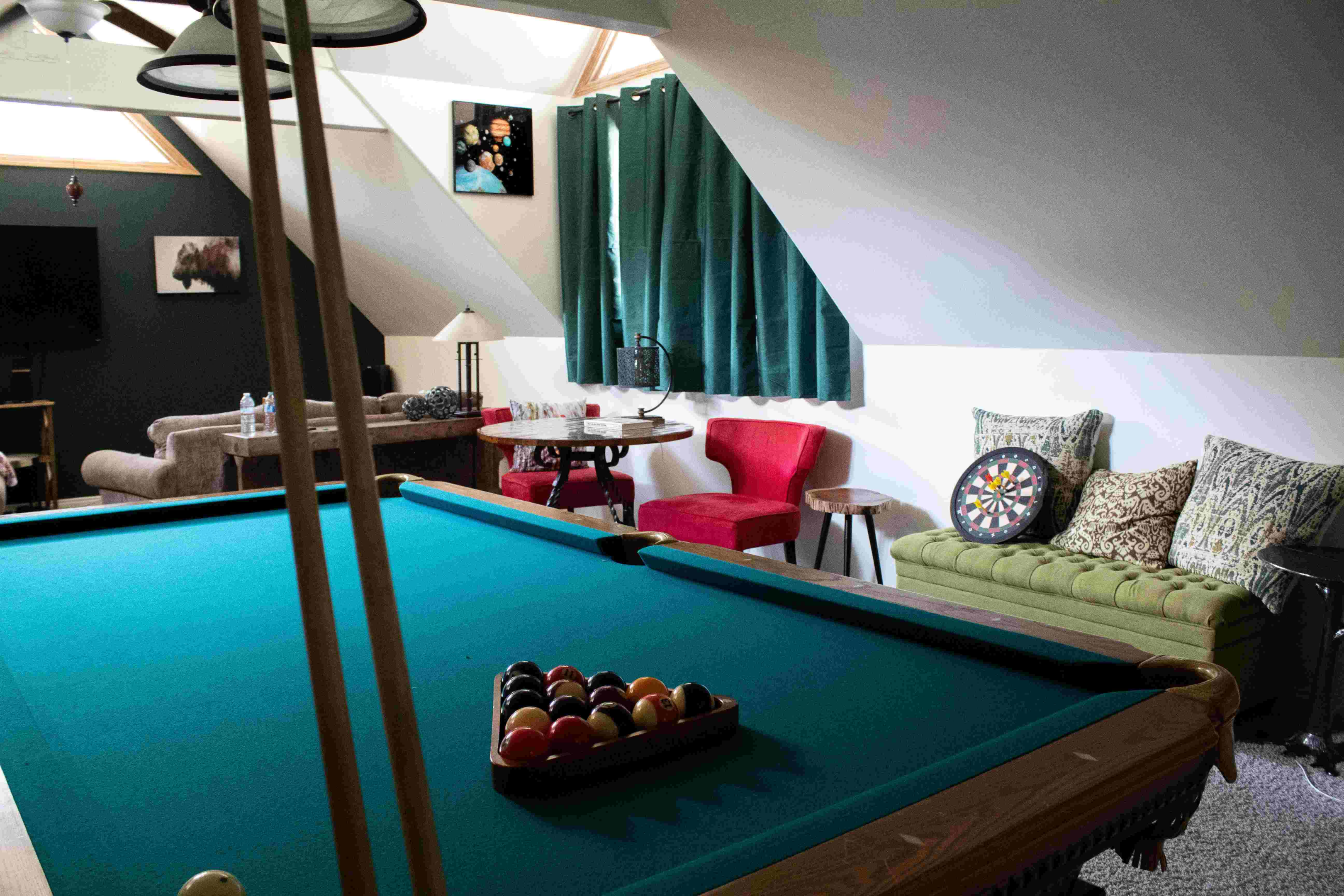 And there are other options for a game room beside the pool. You may play arcade basketball, air hockey, foosball, pinball, table tennis, darts, and more. There are several options if you wish to spend a few hours engaging in leisure activities.
7. A Place For Your Books
Speaking of books, if you're a bookworm, your home is probably filled with boxes or piles of books. You can arrange them all in a library in your basement.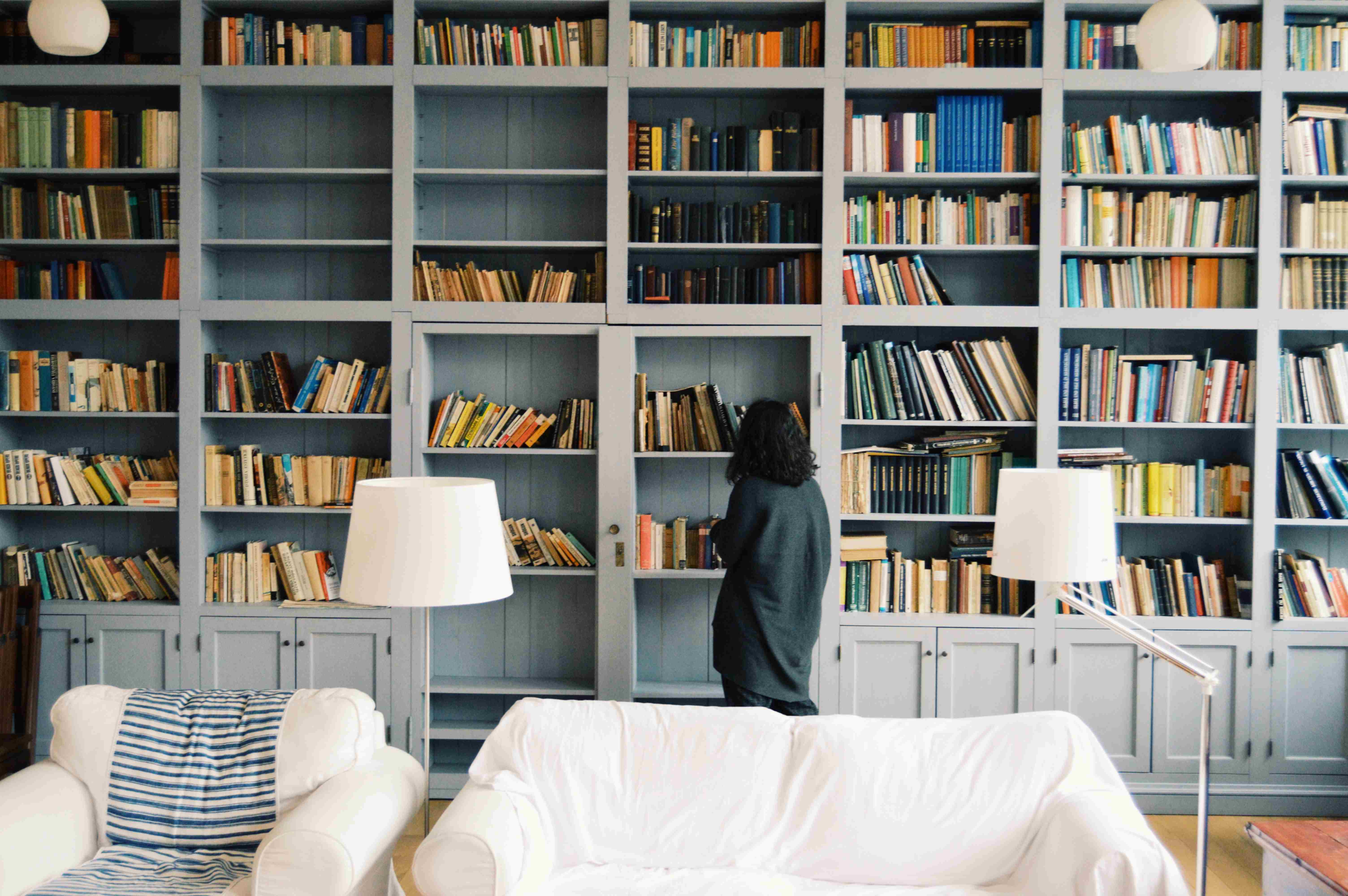 A basement may be the ideal location for organizing all of your books. And it doesn't even require a lot of room. Build shelves for books and perhaps some artwork using the storage space under the stairs. You are free to make any arrangements you choose and to organize the books according to your preferences.
To enjoy a book in comfort while drinking coffee, arrange some bright lights and a comfy chair. A laid-back soundtrack on the side creates the ideal café atmosphere.
8. Creating Minimalist Livingroom Space
Why not have another living room where you can just spend cozy, warm days with the people you love instead of keeping the enjoyable family time upstairs? It might also serve as hiding for you and your buddies while the adults relax in the main living area.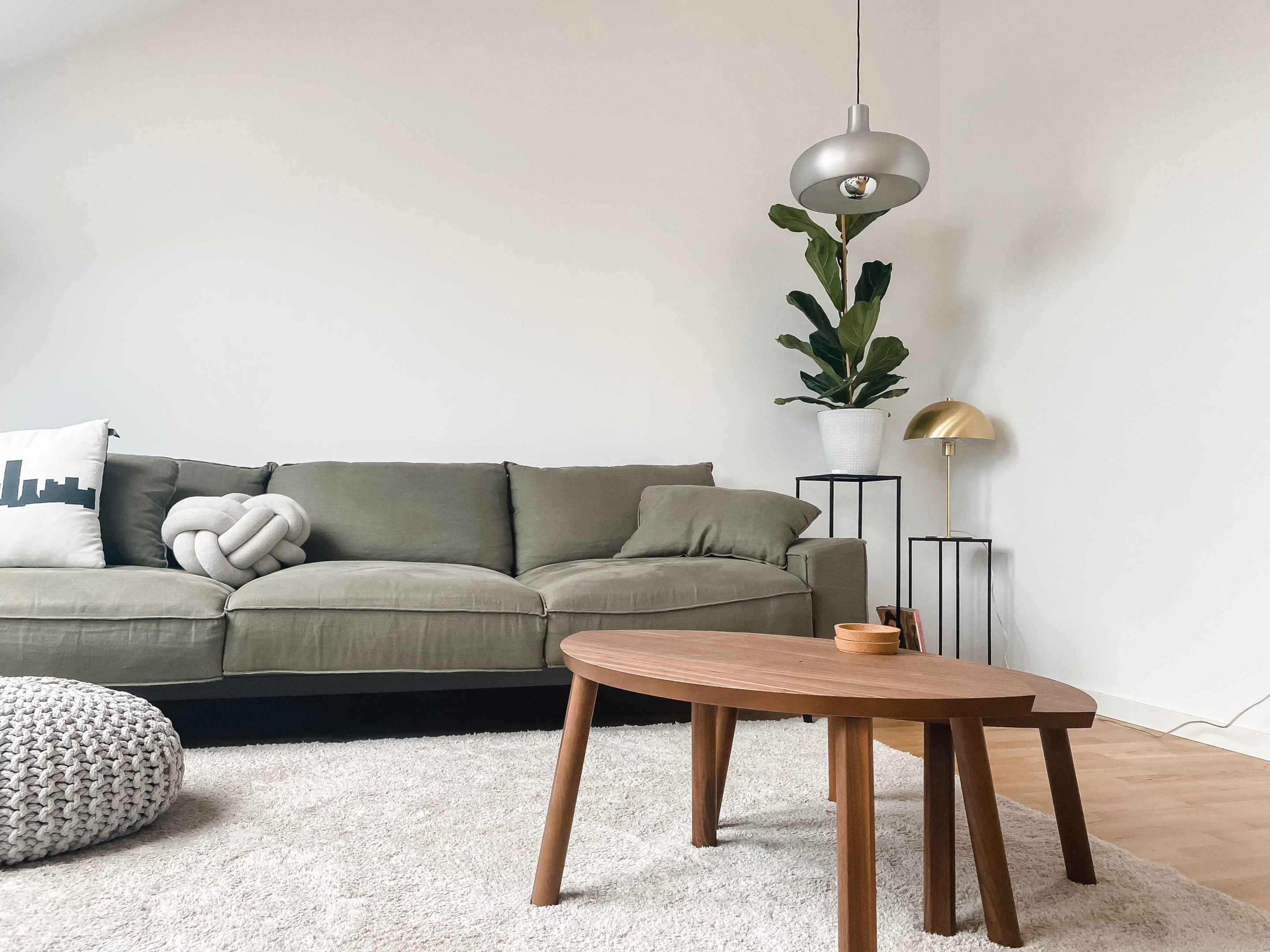 The basement living room can be used for your relaxation and unwinding while the standard living room can be used to entertain guests. Or the living area in the basement could be a secret space that is only accessible to close friends and family. More like a secret location where only privileged guests are permitted. A sign that reads for special guests only might be hung to make the space feel more welcoming and inviting.
9. Adding a Storage Space
The majority of people are guilty of treating their basements as unkempt storage spaces where items are improperly preserved. You'll have more room to keep more items and the basement will seem lovely and roomy if you arrange everything properly in racks.
See guidelines for a storage corner for your home space!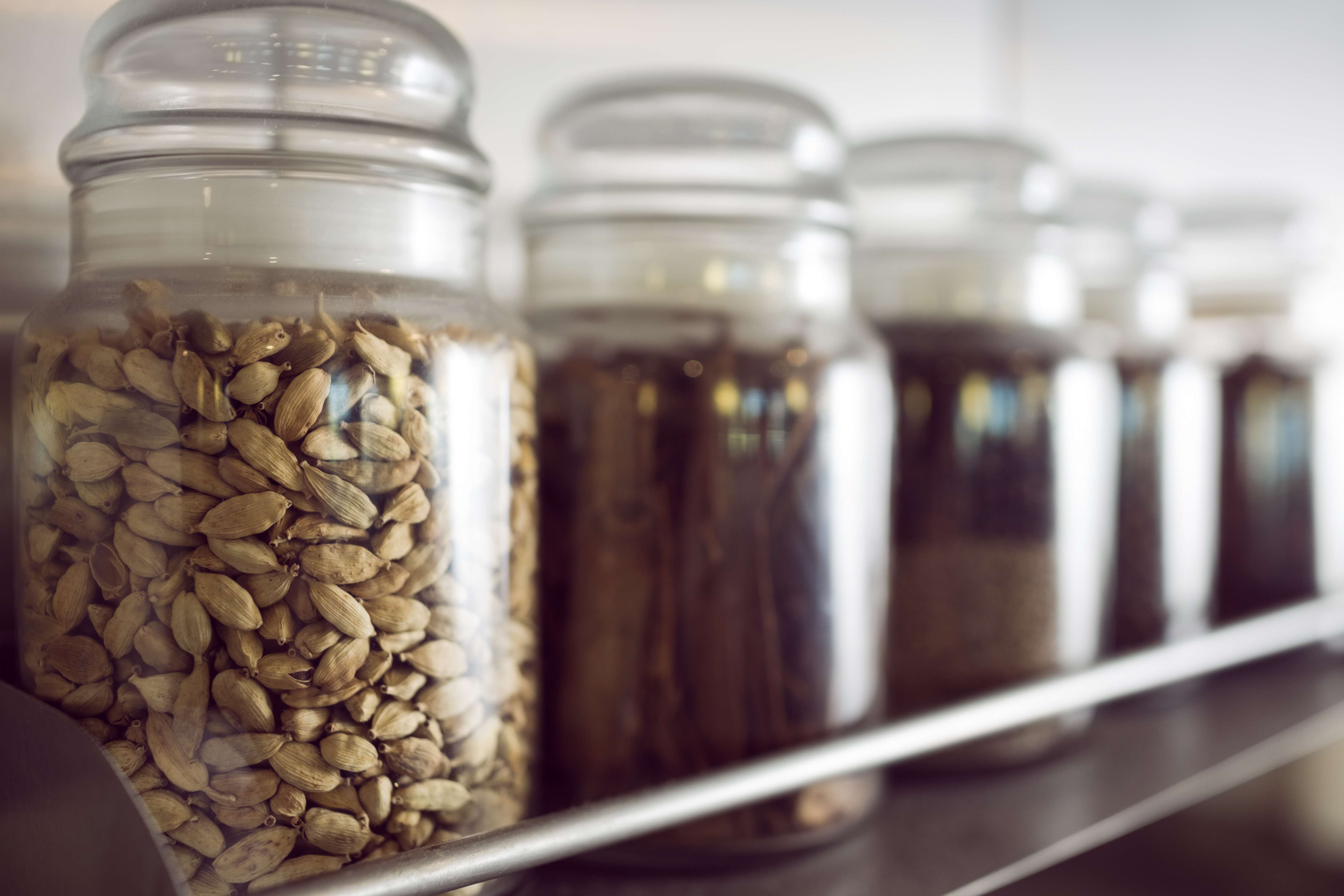 There are probably a variety of items in your basement that don't have a home elsewhere, such as trinkets, holiday decorations, out-of-season clothing, food, and more.
You can still have adequate space for storage in a small basement. Use storage lockers, bins, shelves, and cupboards in a tidy, clean style. When everything is set aside, the space appears bigger and your stress levels decrease.
10. Underground Mini-bar
A mini bar in the basement is a clever idea if you enjoy having people over because it can be a large, underutilized space. While your guests may not frequently visit the basement, adding a tiny bar there will encourage them to descend and partake in a few beverages.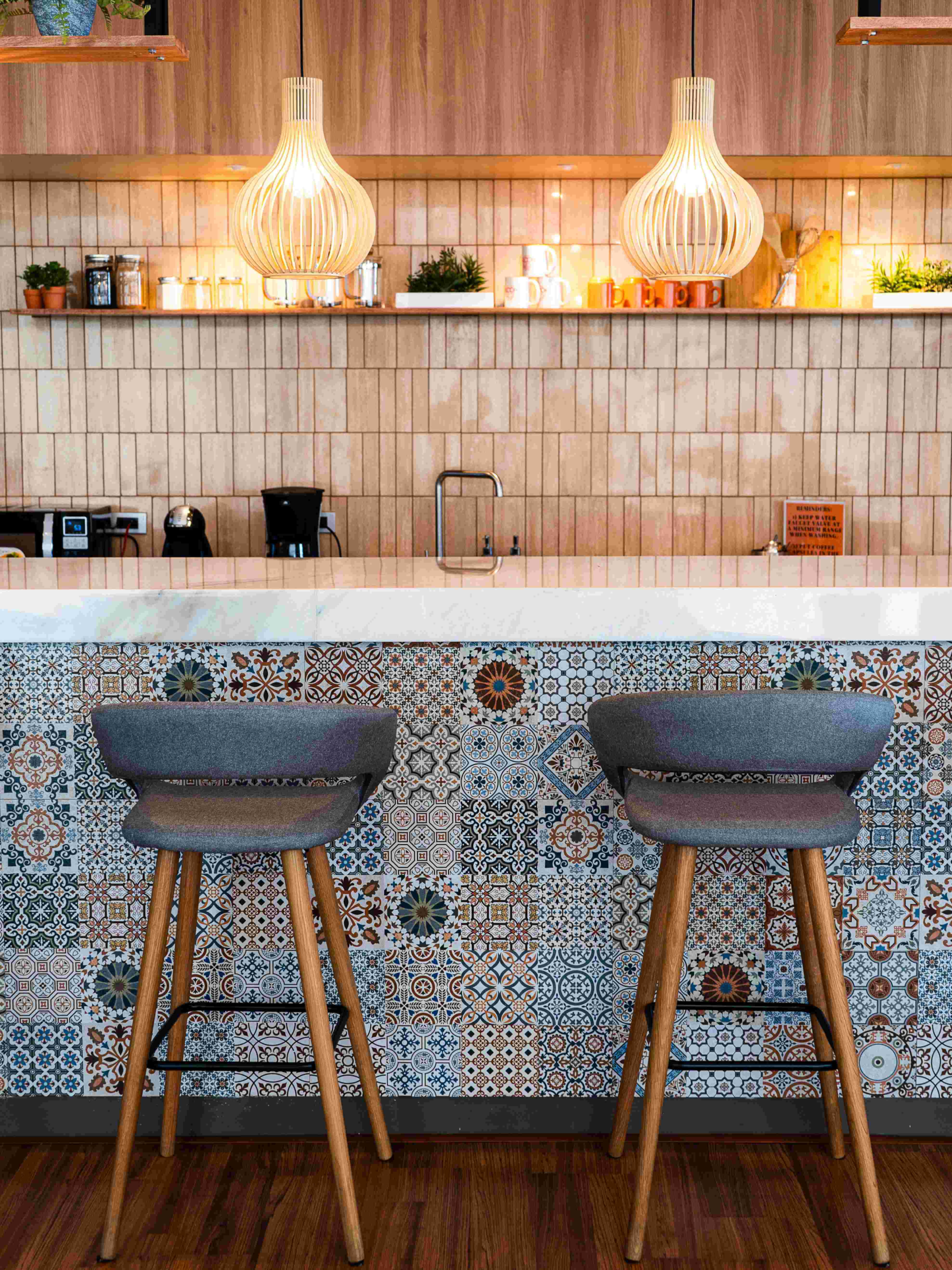 All you require is a little space in your basement. For a relaxed atmosphere, choose cold, muted hues, or add some warm timbers for a casual look. Add the ideal lighting to set the scene, add extra bar stools to accommodate all of your visitors, and pour a cold one whenever you like.
11. Recording and Music Room
Give music a brand-new home if it is what gives you comfort. Music has no age constraints or bounds, regardless of your age. Bring your childhood ambition of becoming a rock star to life by opening your own music-focused space today.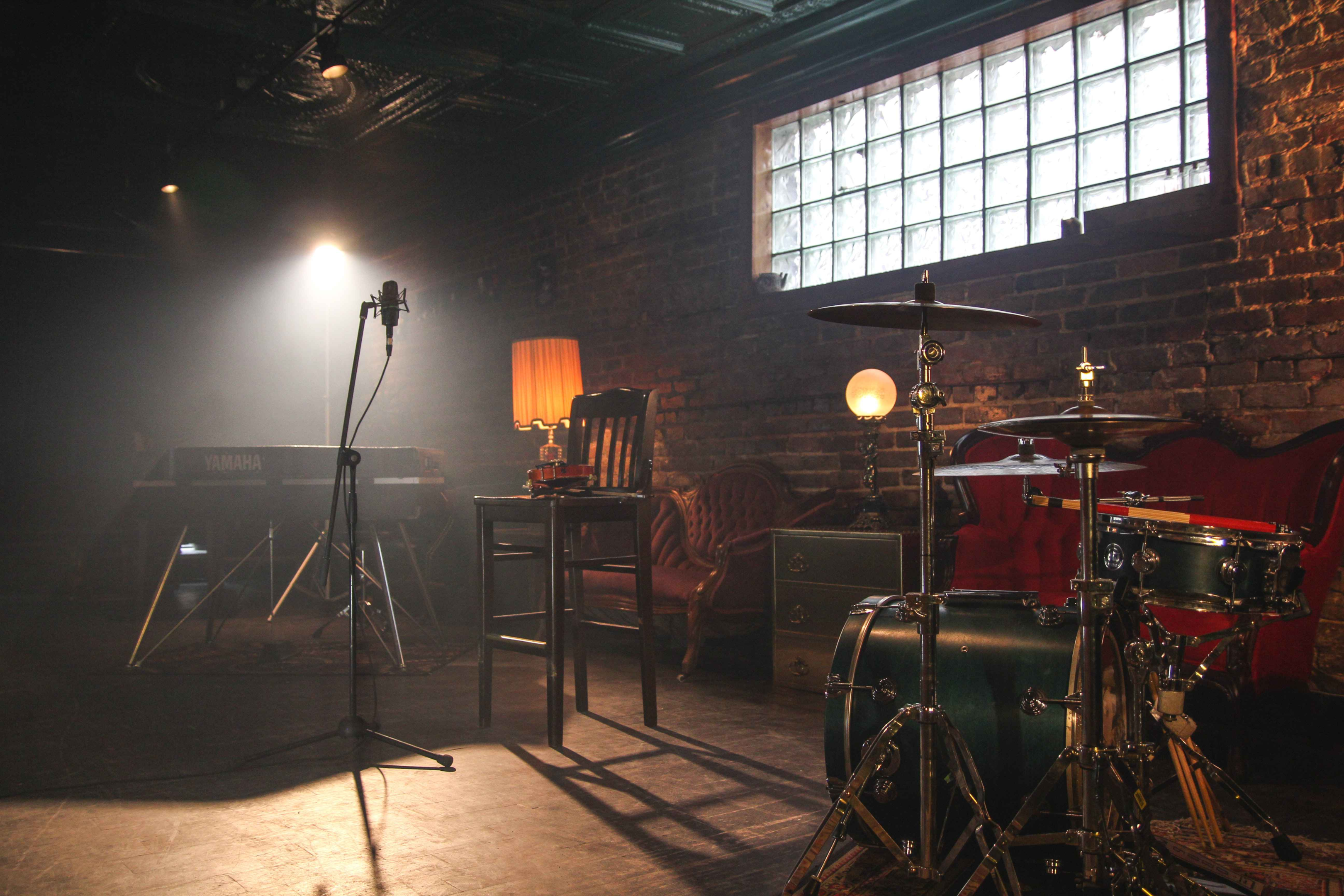 Because of this, the basement is the best area to practice, and it's easier than in any other room of your house to soundproof a basement.
Additionally, by providing these services from your house, if you have experience with sound mixing or recording, you may transform a passion into a successful business.
12. Creating a Basement Private Office
It makes sense to have an office in the basement. It provides you with a peaceful, assigned area for working. You can seal the door and designate a space where you can hold conferences, conduct research, study, and focus on your current work.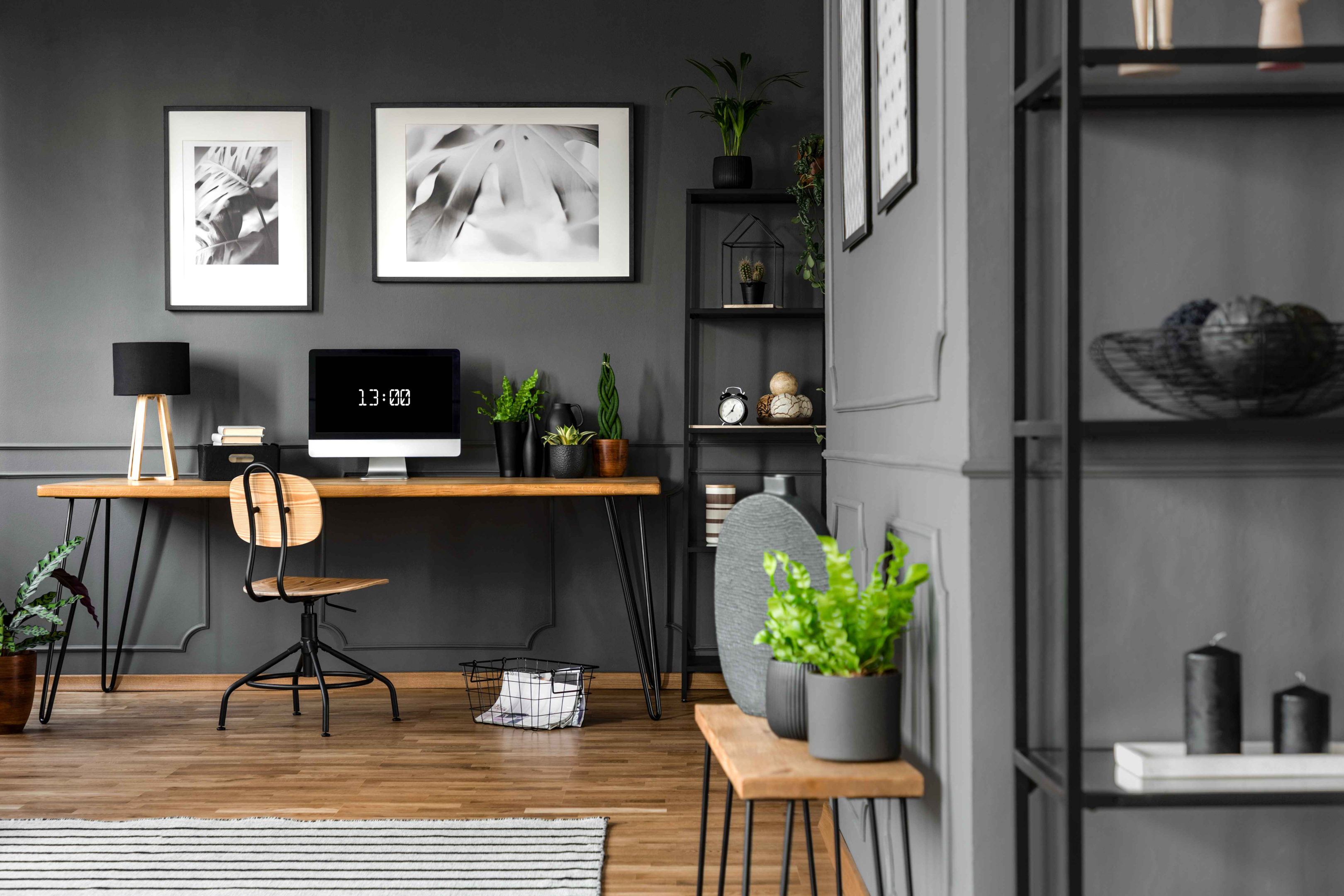 You'll need adequate space for a desk and chair in your ideal office setup. Electricity is also required to operate your electronics. Additionally, you should have lots of light so that you can concentrate and see what you're doing. Eye strain will result from staring at a computer screen in the dark.
If you're the type of person who works from home and provides internet services, you'll need a quiet area of your home that you can use as your workplace. If you don't have a spare room for that, you can work from home in your basement. By doing this, you can ensure that all of the noise from your upstairs neighbors is kept to yourself as you work on your thoughts in the basement.
13. Turning into Kids Playing Room
Try your basement if you're looking for a secure space where you could tuck your kids in by making it kid-friendly. If you have children and a family, you might want to make a playroom in the basement where they can play while you have some quiet time to yourself.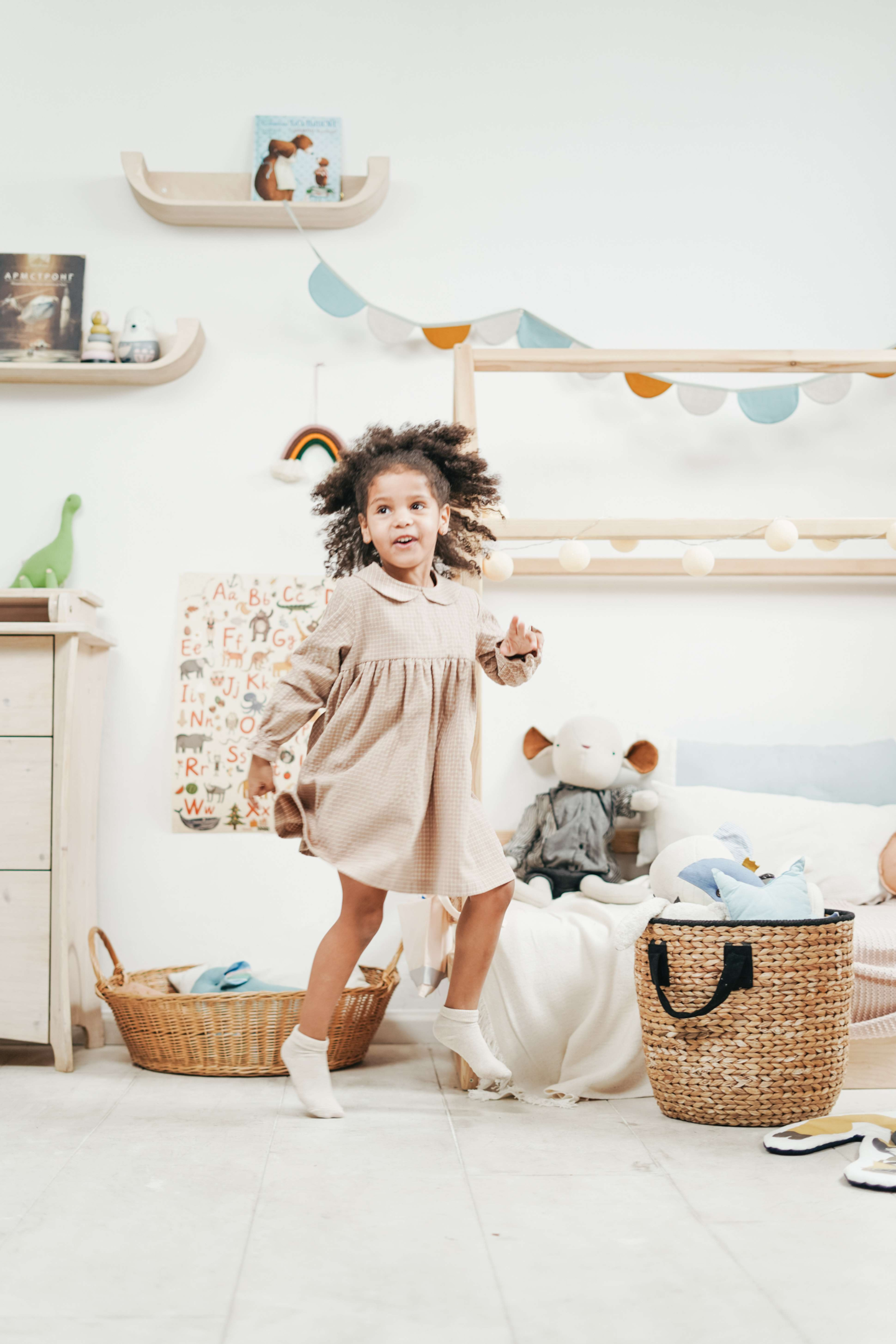 You can put a variety of playthings for activities there. A few play structures including swings, slides, and seesaws, as well as a few tents. You can add children's play carpets in the basement to make it a kid-friendly space. These mats are provided in an uncomplicated interlocking pattern so that you may relax in your room and the kids can play in the basement without danger.
14. Personal Wine Cellar
For wine lovers who are aware that wine needs to be stored at specific temperatures, converting the basement into a home bar or wine underground is a cool concept. An unfinished basement is a perfect location for a wine cellar because it needs to be cold and dark.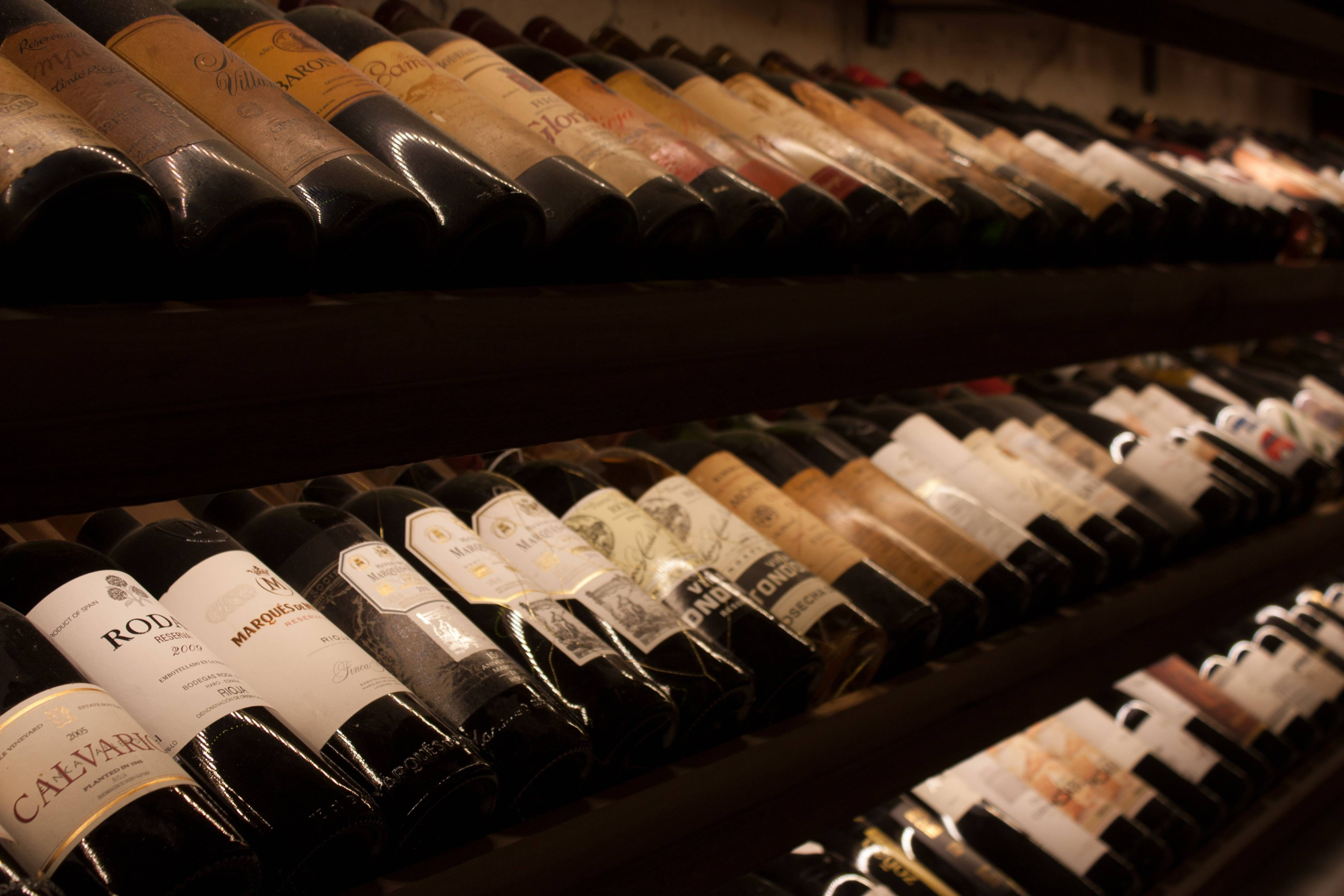 Nevertheless, you must maintain a constant temperature of about 55 degrees F. You might then need to install a cooling system. The relative humidity must be around 70%.
To begin your collection, arrange your preferred wine bottles in a row on several wine racks or shelves. Add a lounge area, a pool table, and a few seats, and you'll have the ideal location for a get-together with friends.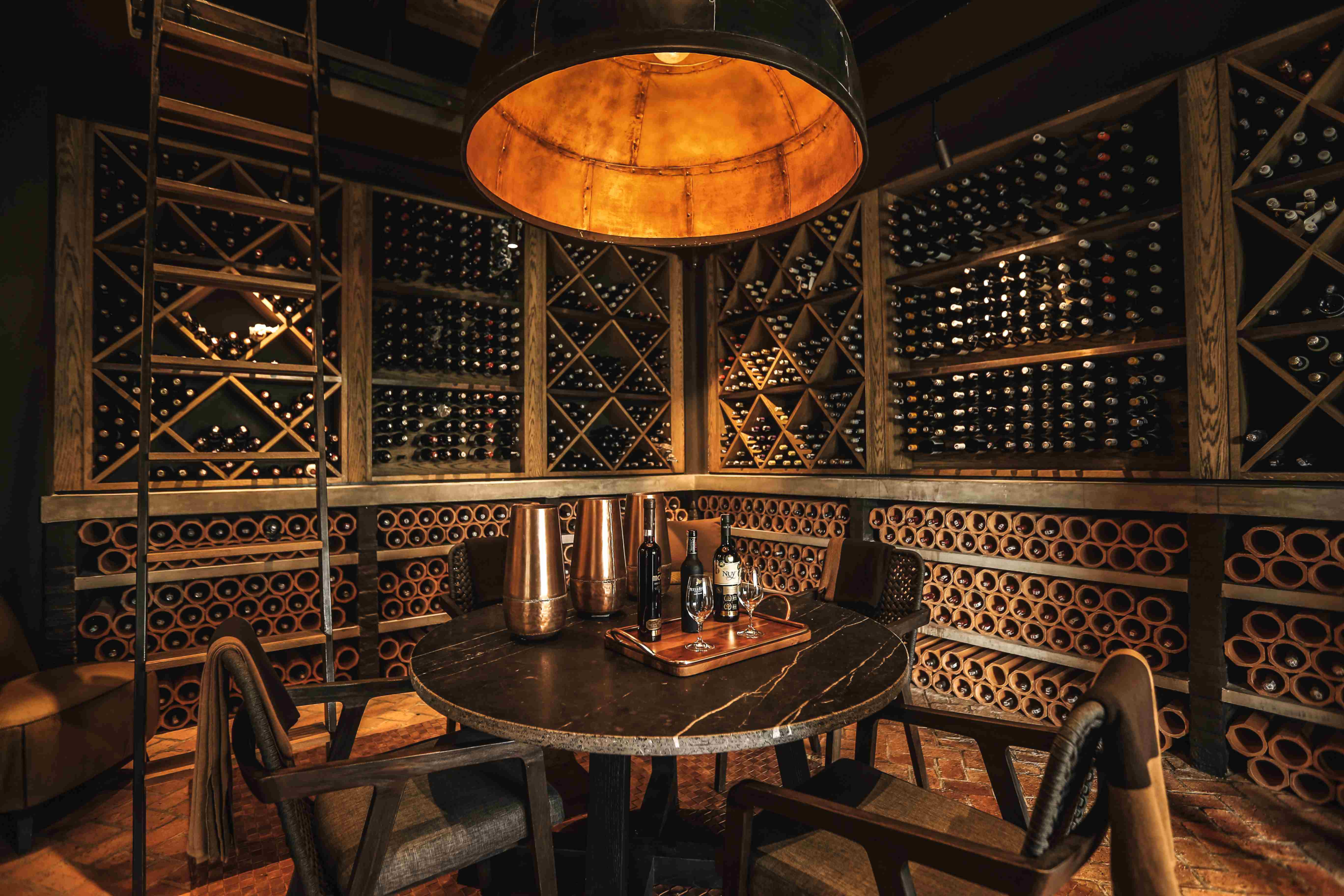 15. Build an Art Studio
Other skills that require seclusion, concentration, and complete silence include painting and drawing. One of the finest things that might happen to an unfinished basement is turning it into an art studio.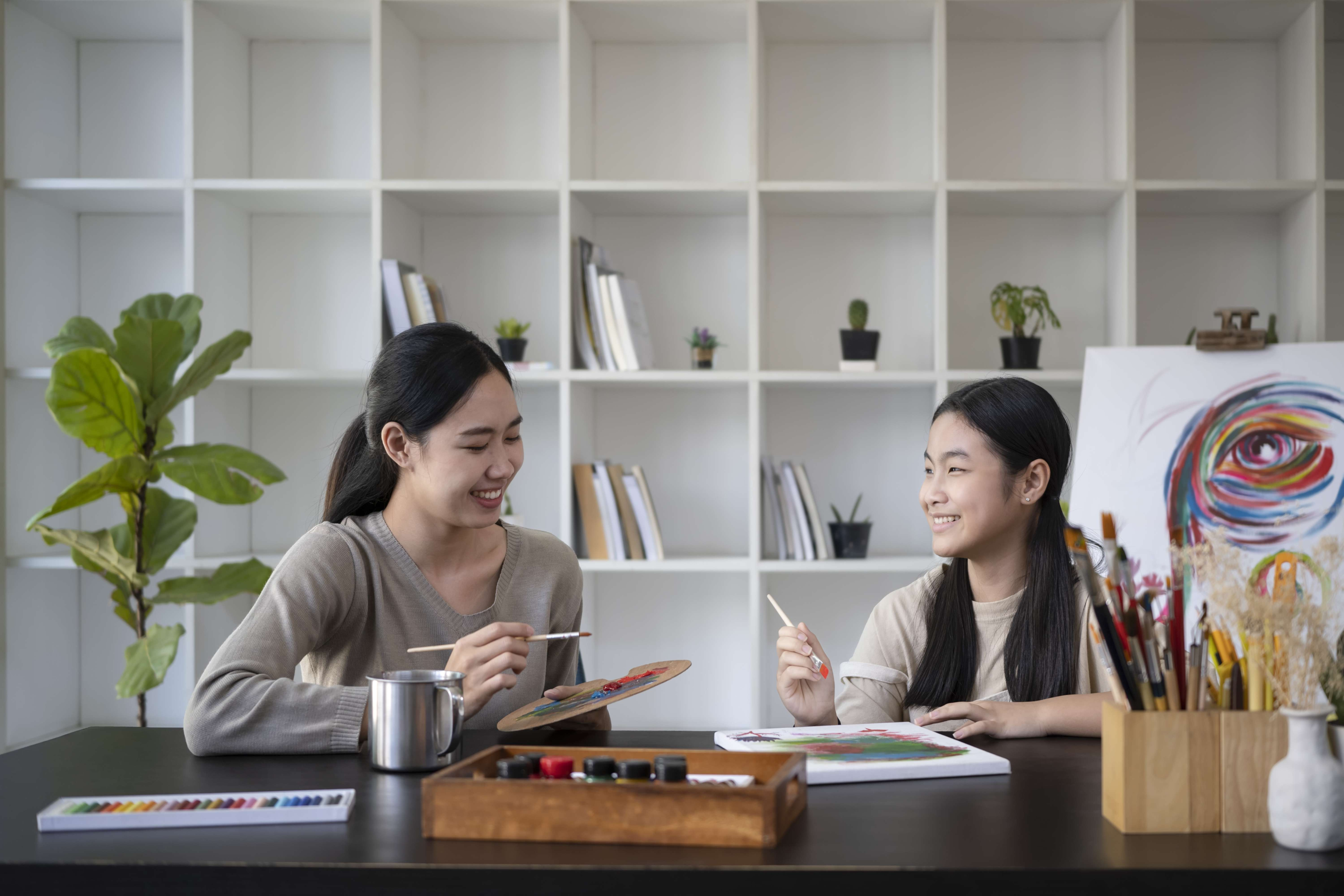 Your basement might be the ideal location for whatever you want to do, whether you like to paint quietly or your kids desire to do some crafts in their free time. Put your canvas, paints, and a chair where you can rest when you're done painting in the basement.
You can also hang your own paintings and pictures in order to create your own home gallery, which will be a great space for your family and friends to contemplate your artwork.
16. Get a Private Casino at Home
It's ideal to set up a poker table in the basement and refer to it as your personal mini-casino if you and your buddies enjoy playing card games. Additionally, you can play additional games like blackjack. Would you like to play some solitaire when you are by yourself?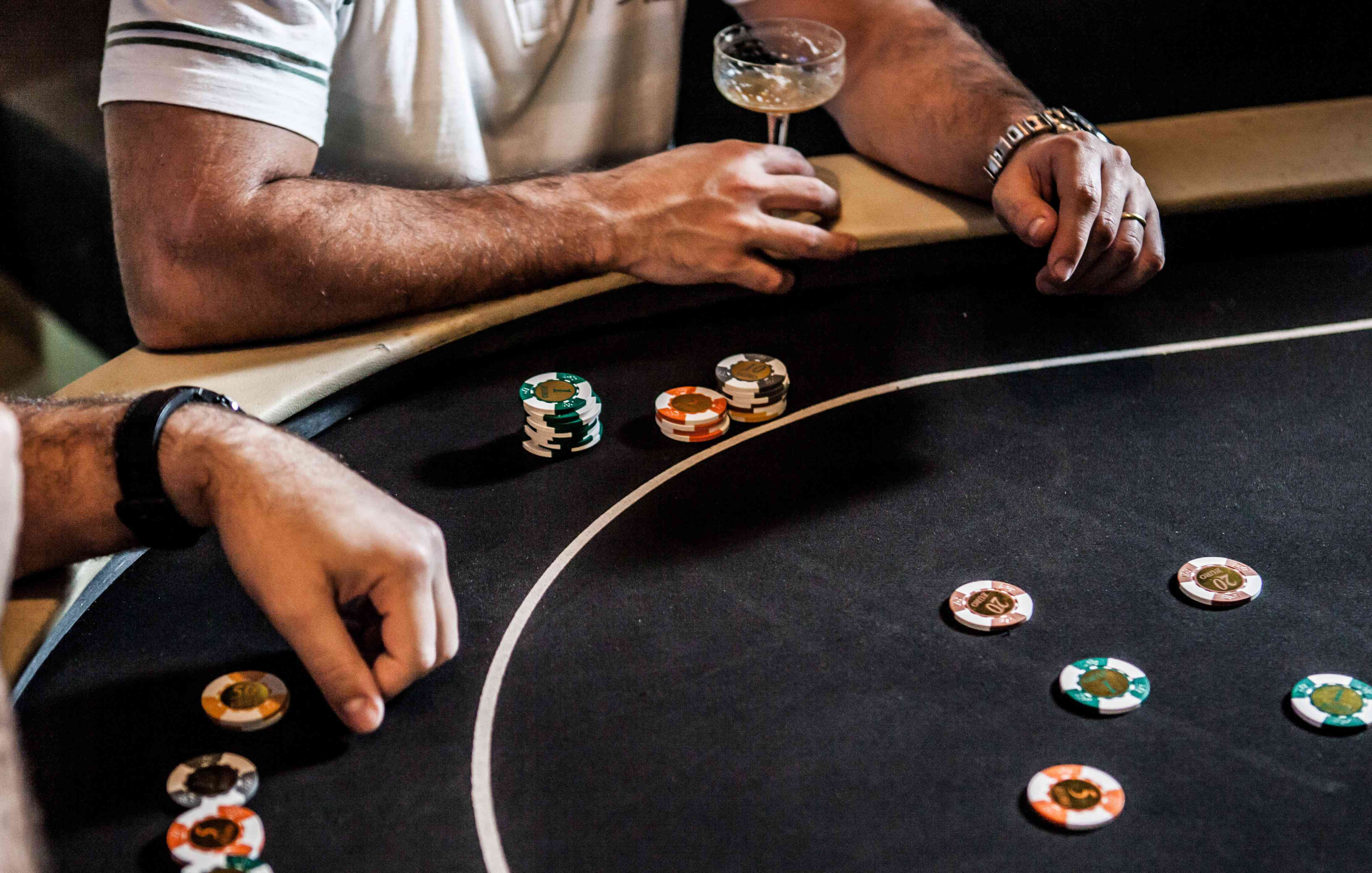 Even without chips, you can play. You live in your own world. As much as you want, play. Friends share victories and defeats. The perfect table and a few chairs are all that are required to gather around it.
17. Luxury Basement Bathroom
If your home is crowded with children, animals, and chaos, you might want to claim the basement for yourself rather than so that they can have more room. Pick out some amazing fittings, such as a sizable bathtub, and embellish them with some opulent, relaxing textures and hues.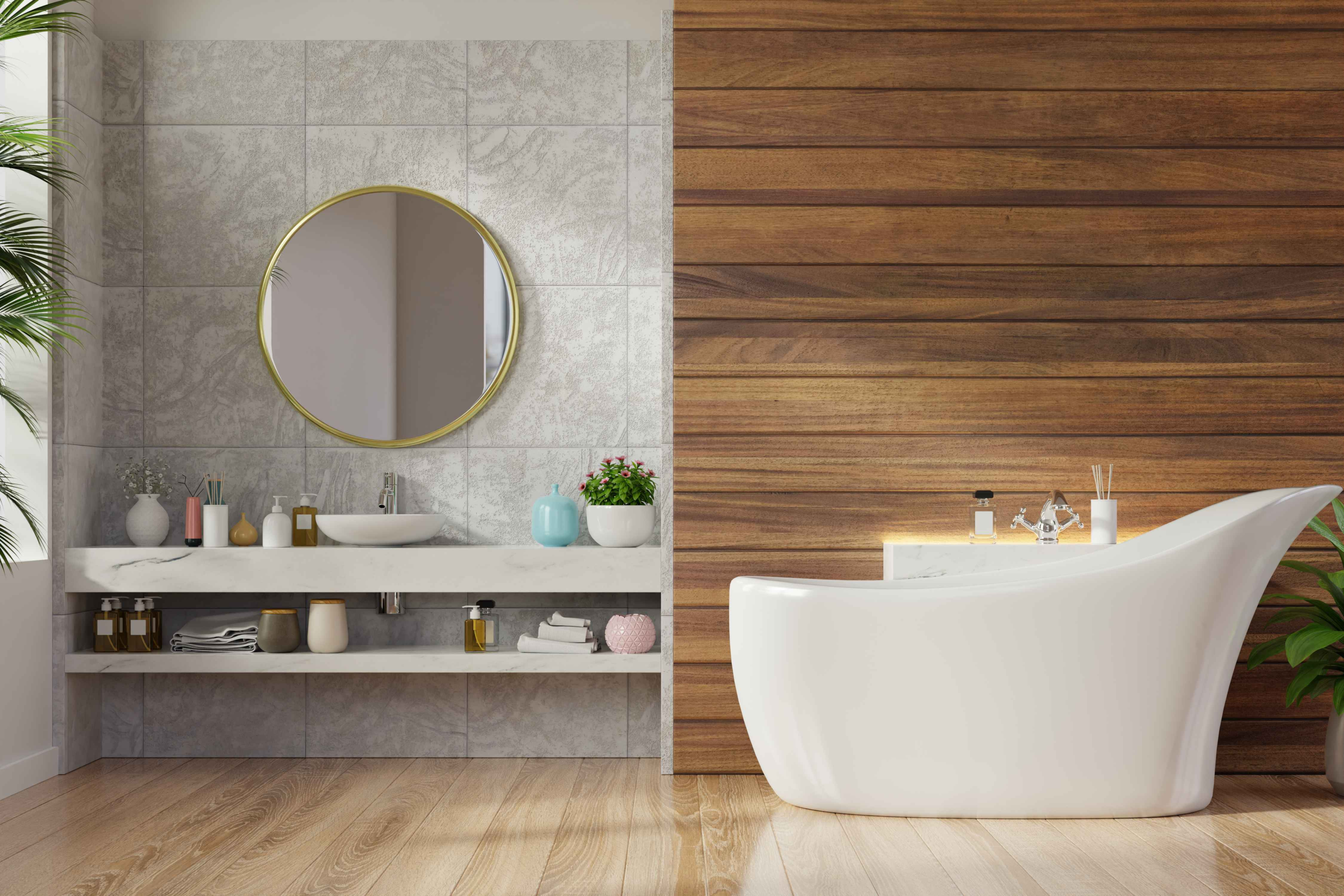 In addition to this, with luxury bathroom ideas, you are making a place where you may spend as much time alone as you like while being soothed by music and lighting. Make sure you spend money on plush towels, a plush rug, a magnificent bathrobe, and lots of candles. Make this your refuge by including a sound system and ambient lighting.
18. Creating a Home-based Photography Studio
If you're a blogger or photographer, an unfinished basement can be used as a location for beautifully posed pictures. For a complete photography studio, you can hang several backdrops, add various lighting, some reflectors, and drop cloths.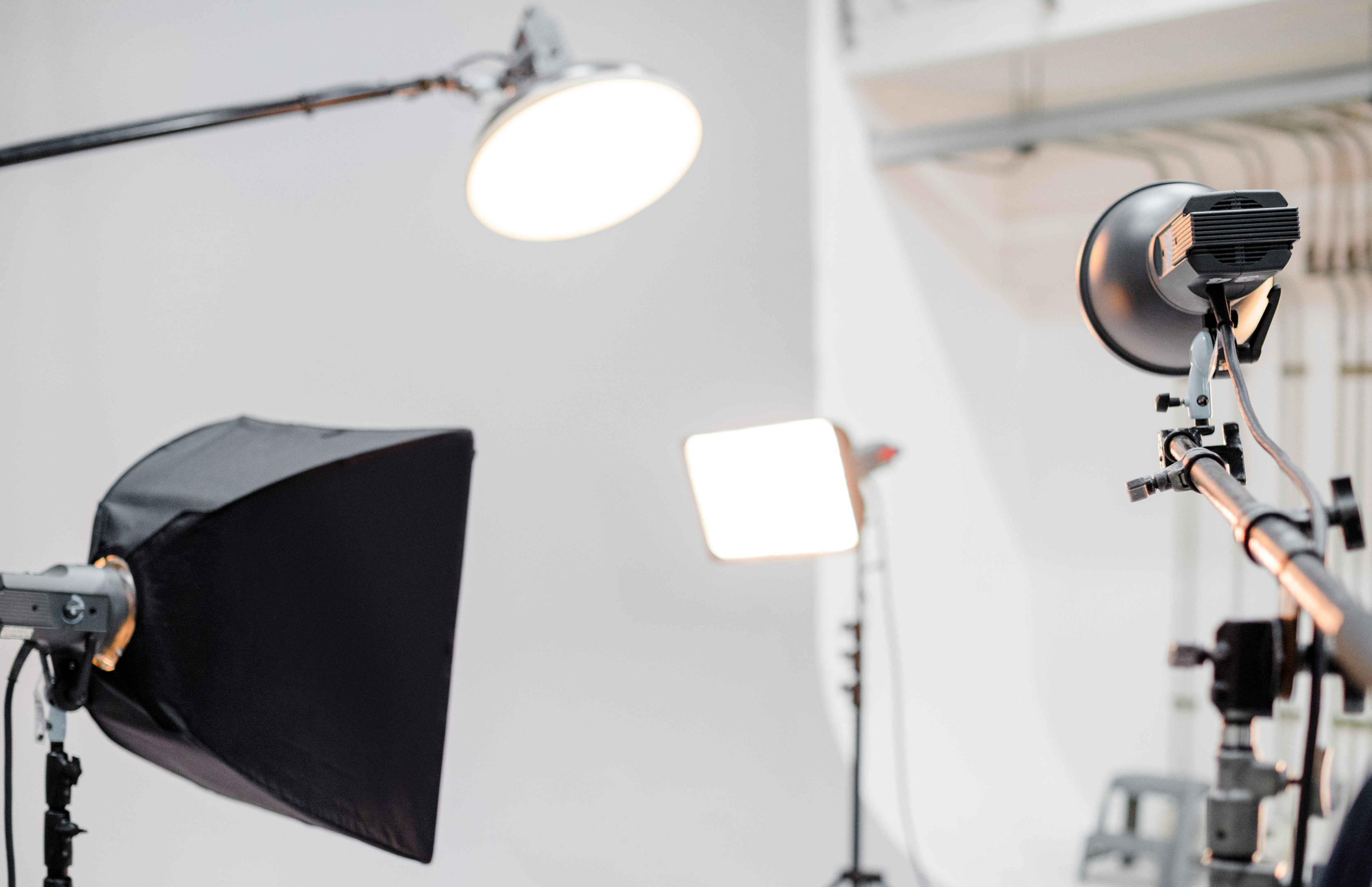 Apply a flat, neutral hue to the walls (some experts say medium gray is best). Because the height of the ceiling will have an impact on the quality of your images, your basement ceiling needs to be at least nine or ten feet in height for this to function. Use natural light whenever it is available, of course.
Things You Should Consider
Depending on your family's needs, certain items on this list may have caught your attention more than others. As you examine your alternatives and choose whether or not to renovate your basement, keep the following factors in mind:
Your Proposed Budget:
The ability to spend money is likely the most important criterion of what you can do. Some of the options will cost substantially more than something like building a gallery wall, such as shifting the master suite or converting it into an apartment. But keep in mind that the more money you spend on the restoration, the greater value your house can end up having.
Your Basement's Size:
On one side, you could not have enough room for all of these tasks, yet on the other hand, you might have a huge basement, in which case some of the smaller projects won't really matter. You might also need to provide some space for storage.
What Your Family Currently Needs:
You might require a home office or a playroom for your children. The one to choose is the one that you think might change both your basement and your life at the same time.
Future Requirements for Your Family:
On the other side, a playroom or a home office might not be necessary. It's acceptable to construct it now, but try to plan it such that the area can be used again in the future at a low cost.
Choosing a Professional Home Improvement Contractor
Remodeling includes basement ceiling ideas, and while designing an unfinished basement, you should take into account every aspect, including insulation, flooring, sealing, color scheme, furniture, etc. Selecting the best constructor the first time not only can bring to you your desired finished basement but also help you save a lot of money and time in remodeling your unfinished basements.
On the Internet, there are a ton of remodeling companies to select from, or you can look up some companies in your neighborhood. When you check the reviews of the firm you want to work with and see a lot of them are positive, that's a good sign that they'll perform a great job with an attractive design that matches your interests.
TTH Builder – High-Quality Remodeling
TTH Builder is one of the best remodeling businesses in the region, which also serves as the top-ranked in the construction industry. If you pay a visit to their website, you can see numerous stunning remodeling projects that can absolutely catch your attention right away thanks to their professional and top-notch services. With TTH Builder, you can be assured that such an expense for home improvement projects will not leave you disappointed!
For more information and consultation, here is some information you might need:
Phone: (206) 258-9103
Website: https://tthbuilder.com/