Understanding the type of kitchen your customer envisions for their home is crucial when preparing a kitchen remodeling project with them. A conventional kitchen with extensively covered cabinets would look out of place if the client lives in a modern home with elegant textures. Among numerous kitchen cabinet styles, shaker cabinets are well-known for their classic design, so they can also blend well with modern, transitional, and classic styles.
Due to their practical appeal and numerous design options, Shaker cabinets are the best choice for kitchen cabinets. In addition to being crucial for storage, they may also be the main focus of your kitchen, adding elegance and beauty to the room. There are many creative ways to customize shaker kitchen cabinets whether you're remodeling or updating your kitchen.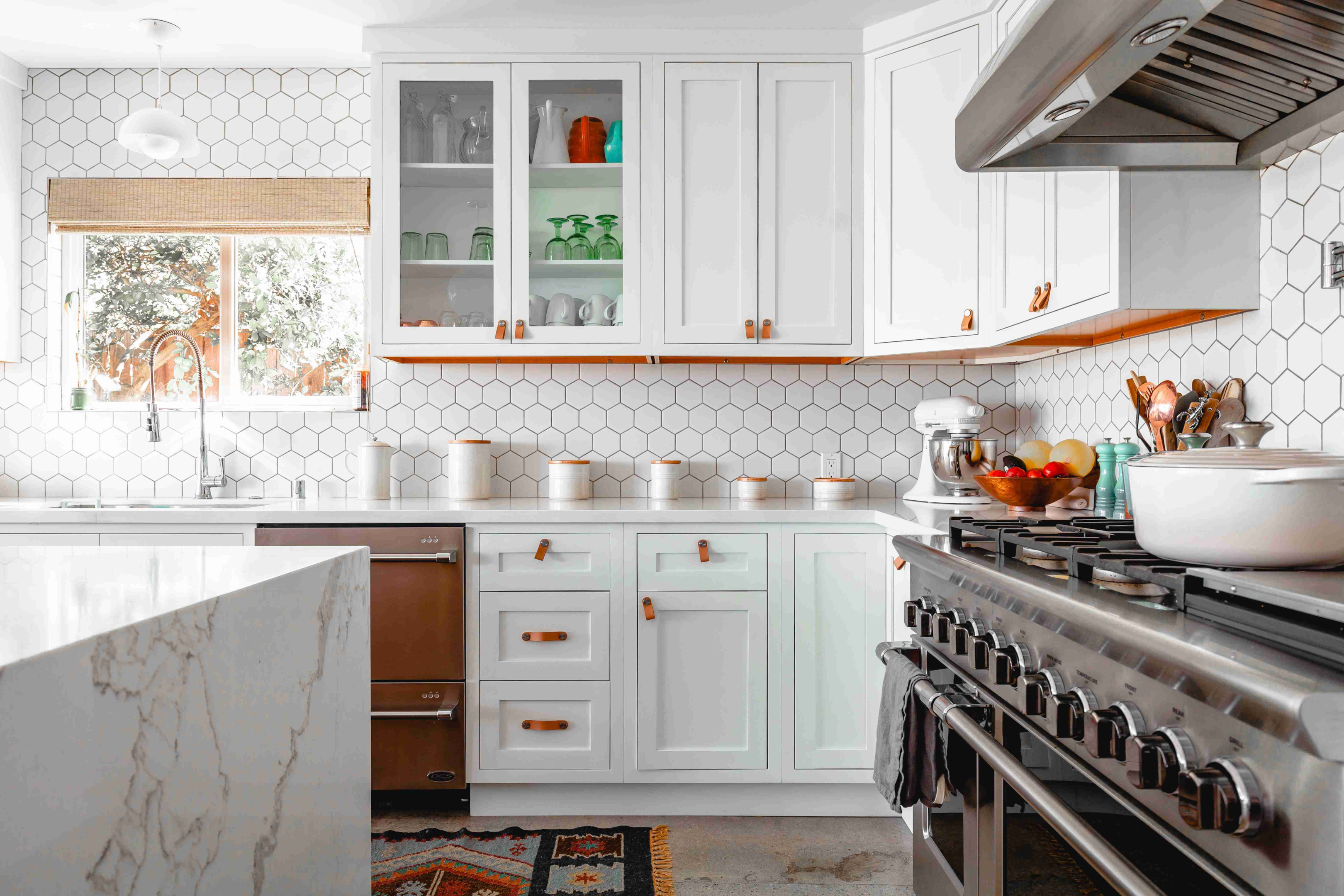 Discover everything there is to know about shaker kitchen cabinets with TTH Builder's recommendations, which will help you understand and appreciate the most popular trend in kitchen cabinetry right now.
Or contact us at (026) 258-9103 for free consultation!
What is a Shaker Kitchen Cabinets?
The Shaker religious movement gave rise to the Shaker style. Shakers produced furniture and cabinets with an emphasis on functionality and simplicity. The same ideas influence the construction of Shaker-style cabinets today.
Instead of focusing on adornment and flair, shaker-style cabinets prioritize form, utility, and endurance. Although it might sound a little dull, Shaker kitchen cabinets are a classic option because of their simple lines, soft hues, and natural wood grains. Shaker-style cabinets blend in with any kitchen design, and your customer can add more customization later on without having to undertake a second renovation project.
Shaker cabinet doors were originally manufactured of solid wood such as Cherry, Oak, Birch, Pine, and Maple. Furniture built by the Shakers was often stained or painted in hues chosen by the religion that produced it; frequent hues include red, green, blue, and yellow. Inlays and ornate moldings were avoided since they were viewed as dishonest or unholy design elements, and symmetry was crucial.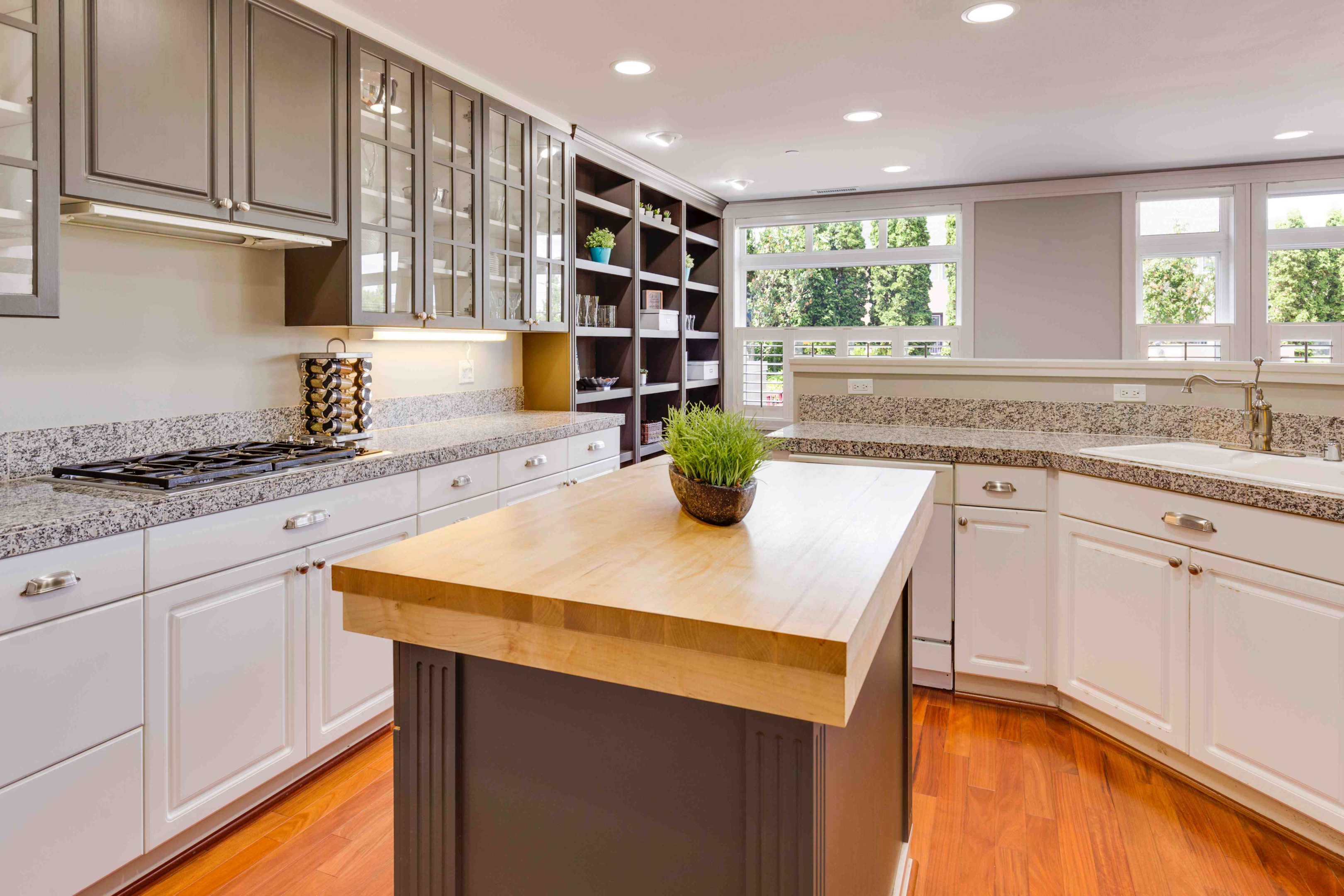 For the Shakers, a door was lovely because it fulfilled a purpose in the house, was skillfully crafted and was attractive.
Shaker Style Doors Design
Homeowners and designers all over the world are familiar with and adore Shaker cabinet doors. Shaker-style cabinet doors differ from a raised panel door by having four rails and a flat middle panel. Shaker-style replacement cabinet doors of high quality may transform your kitchen and modernize your home in one of the most effective ways.
For those wishing to add a touch of this understated beauty to their homes, Shaker doors come in a wide variety of forms. Even while cabinet door rail designs, widths, and profiles might change, the fundamental structure of a flat panel encircled by four rails still holds true.
Modern shaker doors are manufactured with innovative materials including exotic woods, metal, and glass as well as traditional American woods like maple and oak today. Engineered woods covered in vinyl and polyester permit custom treatments and can give a door texture.
Appealing Shaker Style Kitchen Cabinets
Shaker cabinets are without a doubt the most adaptable cabinet style, according to any interior design professional. Shaker cabinets are not only compatible with all kitchen designs, but their minimalism also makes them everlasting.
Traditional Style Kitchen
Traditional kitchens are ageless because of their endearing style and welcoming atmosphere. Shaker and glass-front cabinet doors can be mixed and matched to create a classic country kitchen. To give the cabinets a more worn-in appearance, add antique knobs and pulls. Commonly used for traditional kitchen cabinetry is white. Alternately, choose natural wood grains like hickory or walnut for a cozier appearance.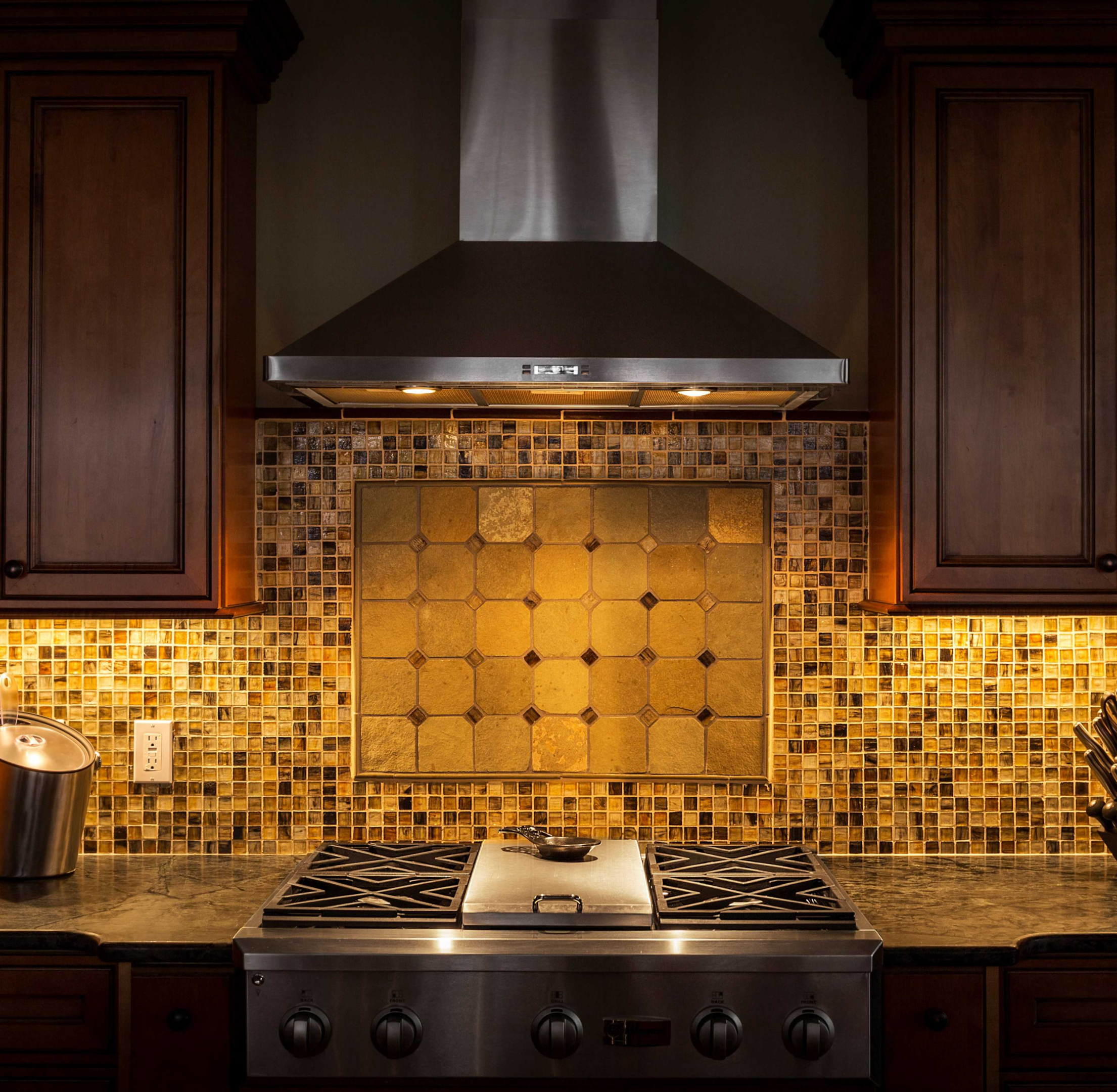 Modern Shaker Cabinets
A kitchen designed in the modern style is a perfect place for shaker-type cabinets. The modern design emphasizes the purity of minimalist style and aims for a neat, uncomplicated appearance. Shaker-style cabinets are ideal because of their simple design. For a genuinely contemporary aesthetic, homeowners can add hardware or leave the doors and drawer fronts plain. White, gray, black, and navy, as well as any other version of these colors, look fantastic with Shaker-style cabinets.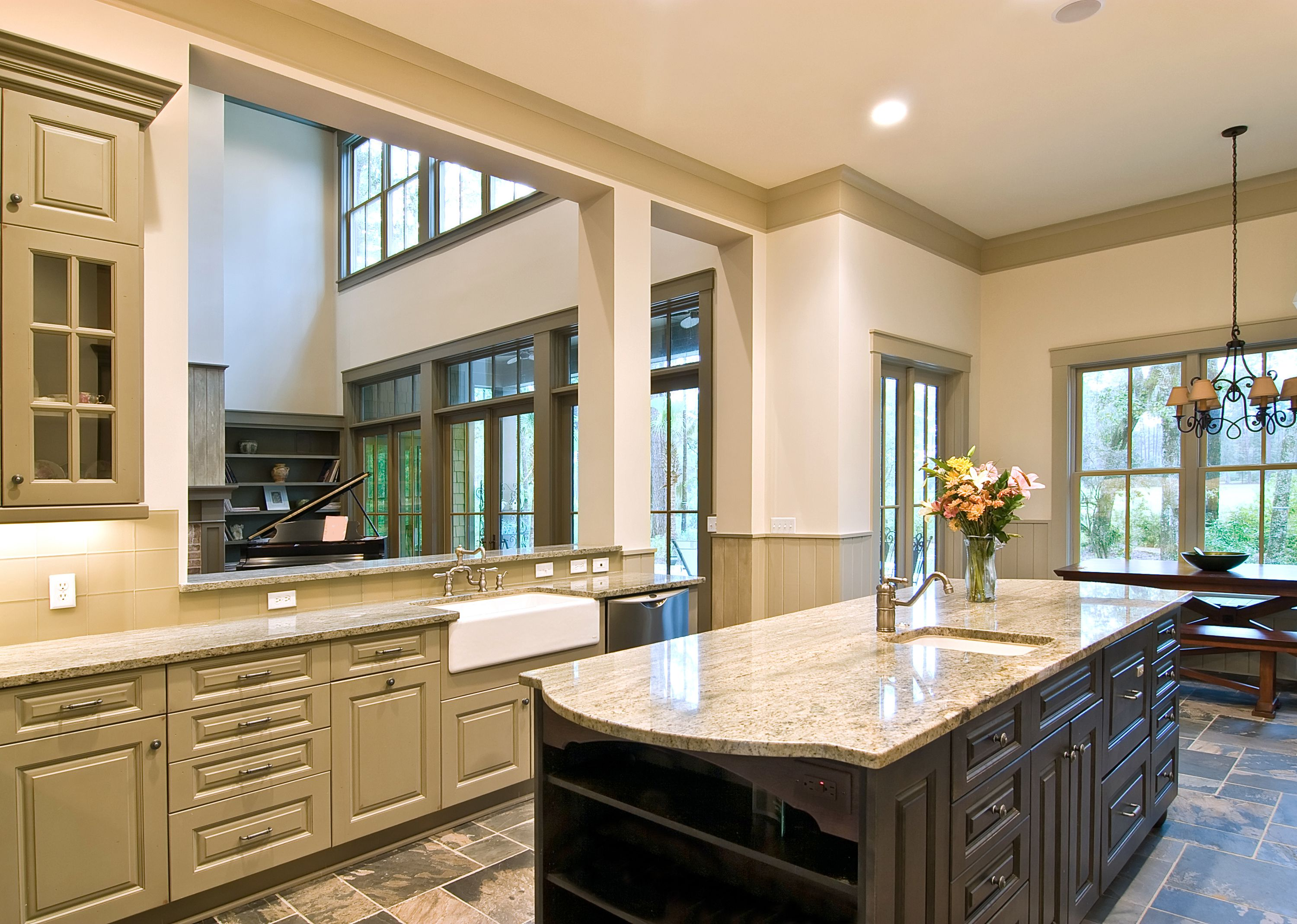 >>> Click here for new kitchen designs in 2022!
Contemporary Shaker Cabinets Style
Modern appliances and color trends are incorporated into the contemporary-style kitchen. Shaker-style cabinets are a great option for the modern kitchen since they go well with any color, style, or design the homeowner chooses. Shaker-style cabinets also have the benefit of being easily modified to conform to the most recent fashion trend.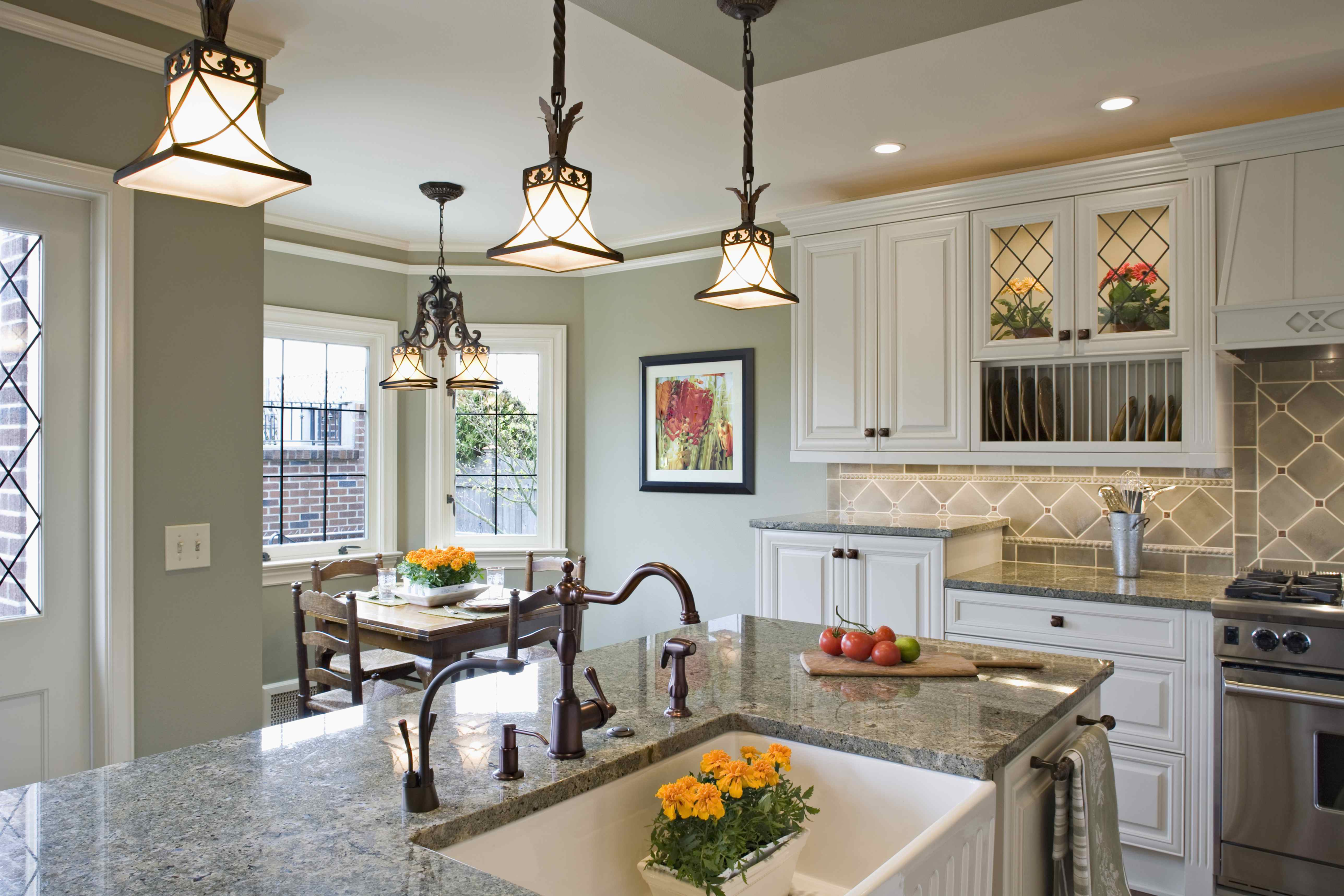 The popularity of contemporary kitchen designs has risen in the last ten years, and shaker kitchen cabinets are the greatest option to follow the trend at an affordable price. By selecting shaker cabinets in shades of grey, white, or wood grain with modern hardware, you may keep things simple. A distinctive glossy backsplash, wood floors, and a custom kitchen island can then be added for elegance.
Select Best Colors for Your Shaker Cabinets
Two-toned Colors
Who says using shaker cabinets can't be enjoyable? Shaker cabinets, however straightforward, offer countless opportunities. Choose shaker cabinets in two complementing colors and matching knobs and pulls to create a stunning contrast in your kitchen. Use a lighter color for the upper cabinets and a darker color for the base cabinets to ensure that the layout is harmonized.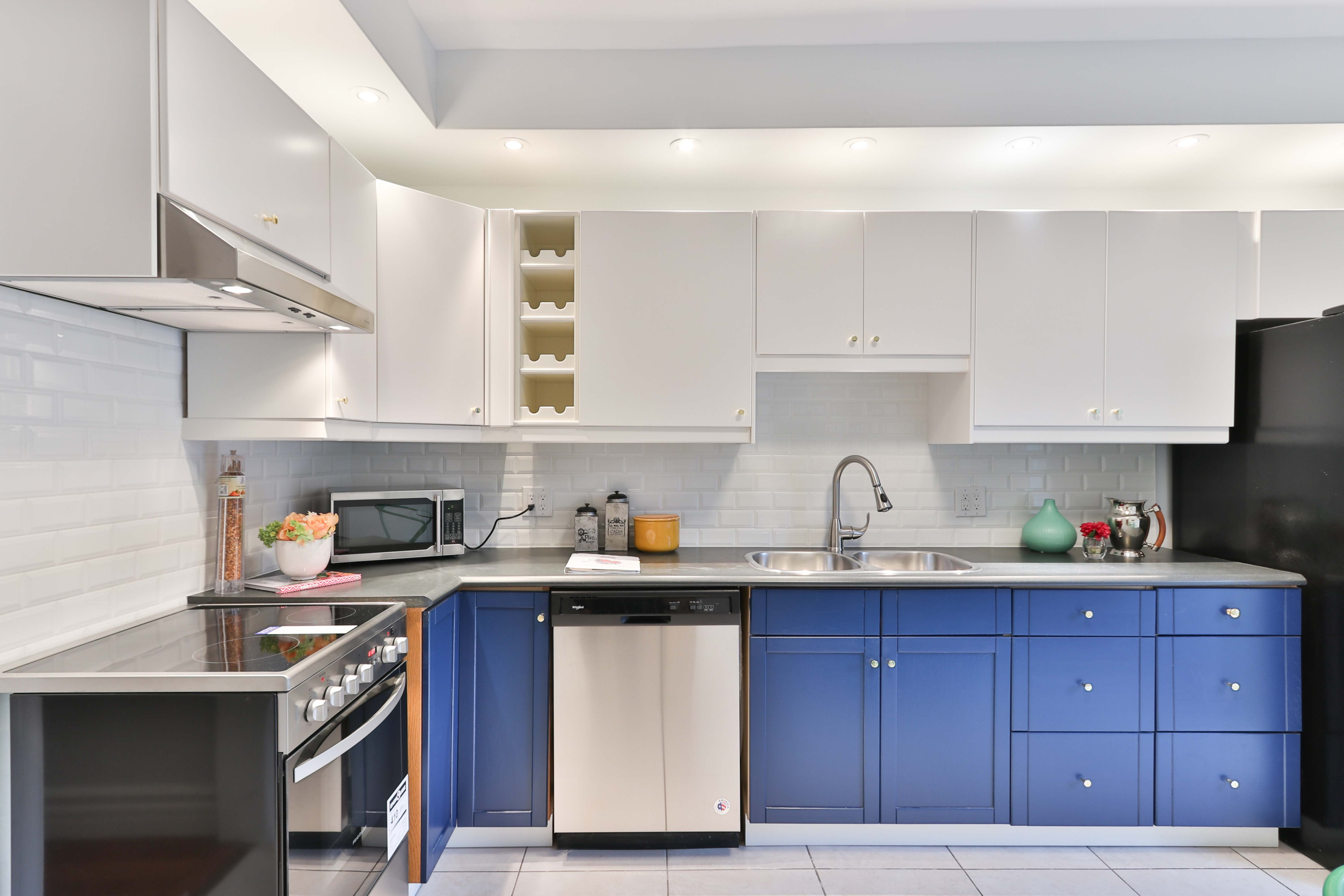 Class White will Never Out of Fashion
White shaker kitchen cabinets are classic and resistant to fads in home decor. White is a color with traditional good looks, whereas classic refers to a style that will remain popular and trustworthy across several eras. If you choose white shaker cabinets for your kitchen, you won't have to worry about whether they will ever seem dated.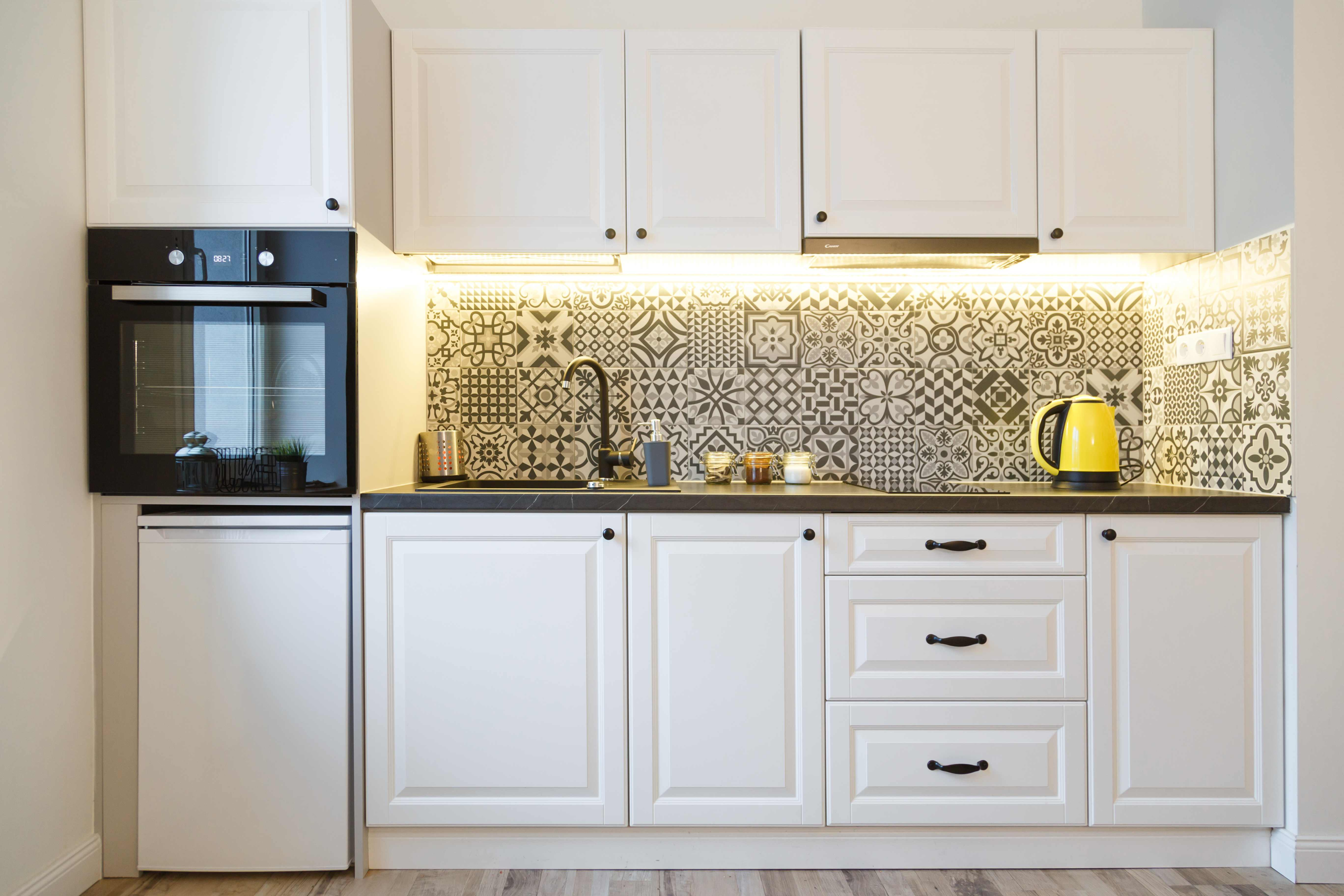 White is an excellent color to use as a piece of canvas or as a clean background so that other colors may shine out because of their neutral character. White is a particularly good neutral since it can be combined with other colors to generate natural contrast. Although significant neutral hues like black, brown, and grey can also be utilized in the kitchen, white is frequently the image that people have in mind when they think of a conventional kitchen.
Minimalist Grey Kitchen
Grey is the color to use if you want the brightness and neutrality of white with a little more depth. The color grey is ideal for kitchens because it can have cool or warm undertones, be light or dark, and incorporate colors like blue or beige. A dark grey can seem sleek and stylish, and a grey wash over natural wood is ideal for classic or transitional kitchens.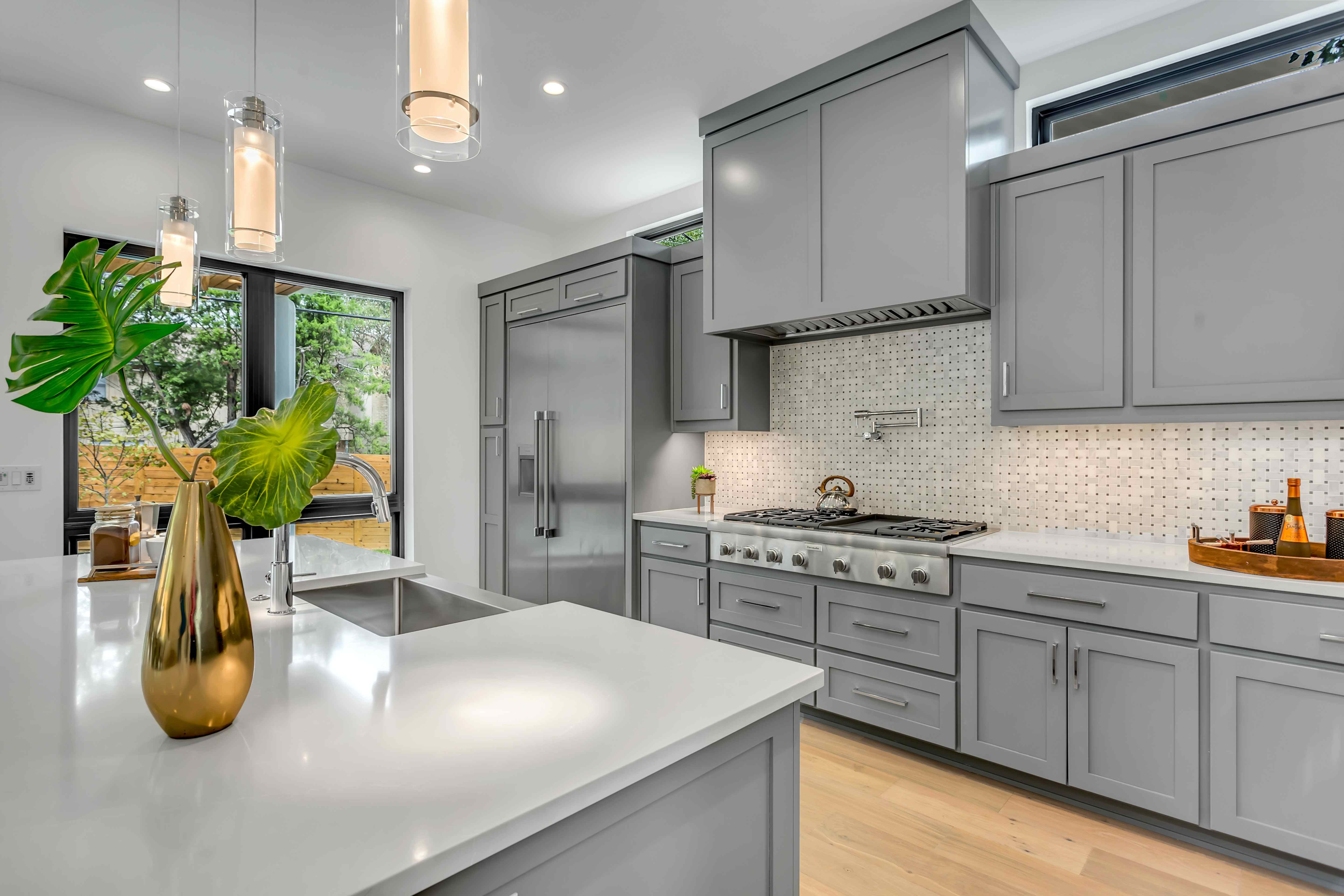 Dark gray will create striking contrast in the kitchen. A kitchen with Shaker cabinets, white granite or marble countertops, and a white subway tile backsplash will seem airy and open. A kitchen with wood accents will look more farmhouse-style.
Natural Wood Tone
Prior to the rise of painted or lacquered cabinets, natural wood cabinets were the preferred option for homeowners for many years. However, after a brief break, natural woods are starting to gain popularity again. You can find natural oak cabinets in French cottages, Scandinavian designs, or rustic kitchens. Oakwood cabinets are an excellent choice for their neutral hue and adaptability.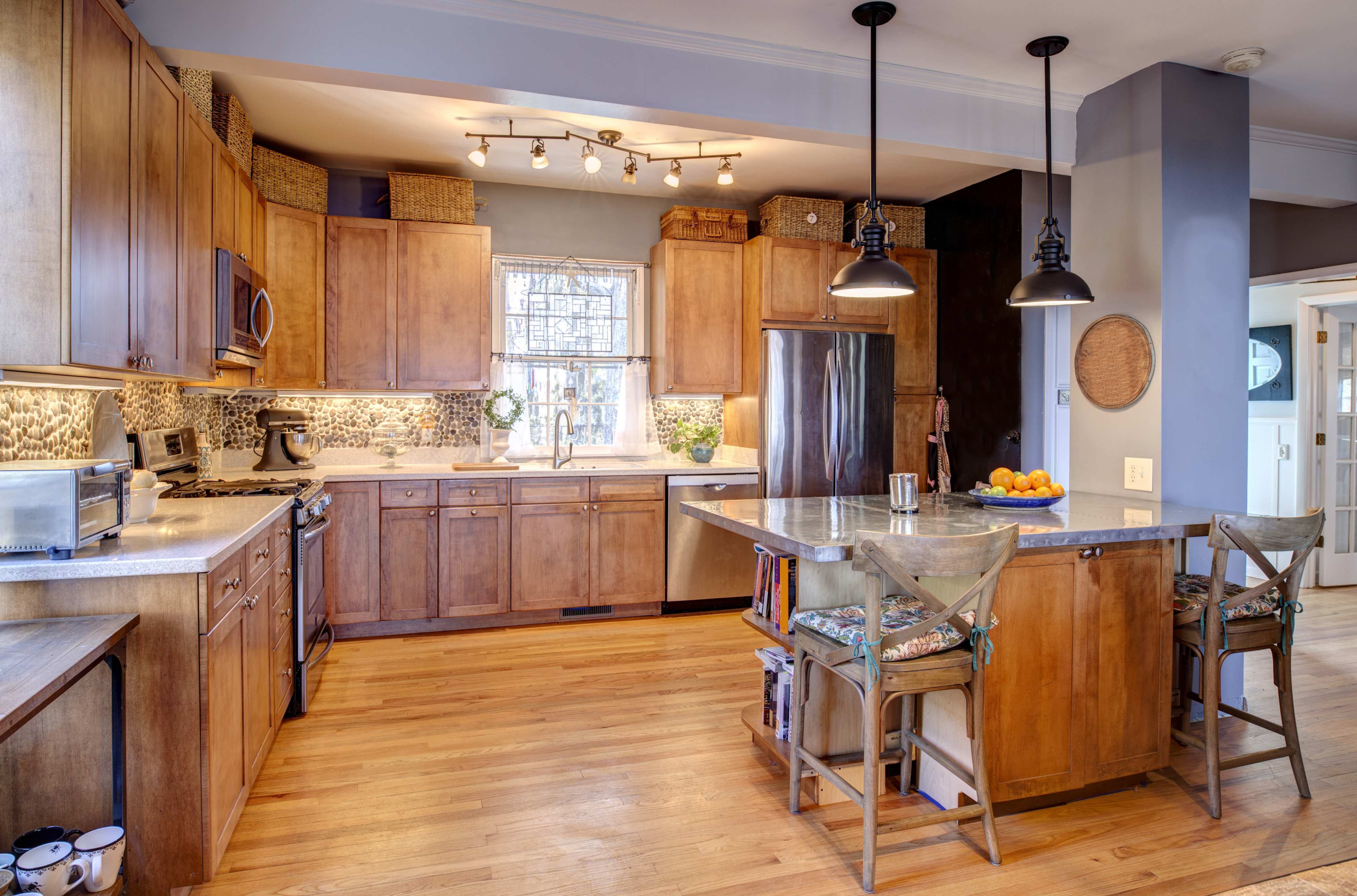 Dark Tone Shaker Cabinets
The obvious sophistication of a black kitchen is the ideal fit if you're seeking kitchen ideas that are both striking and serene.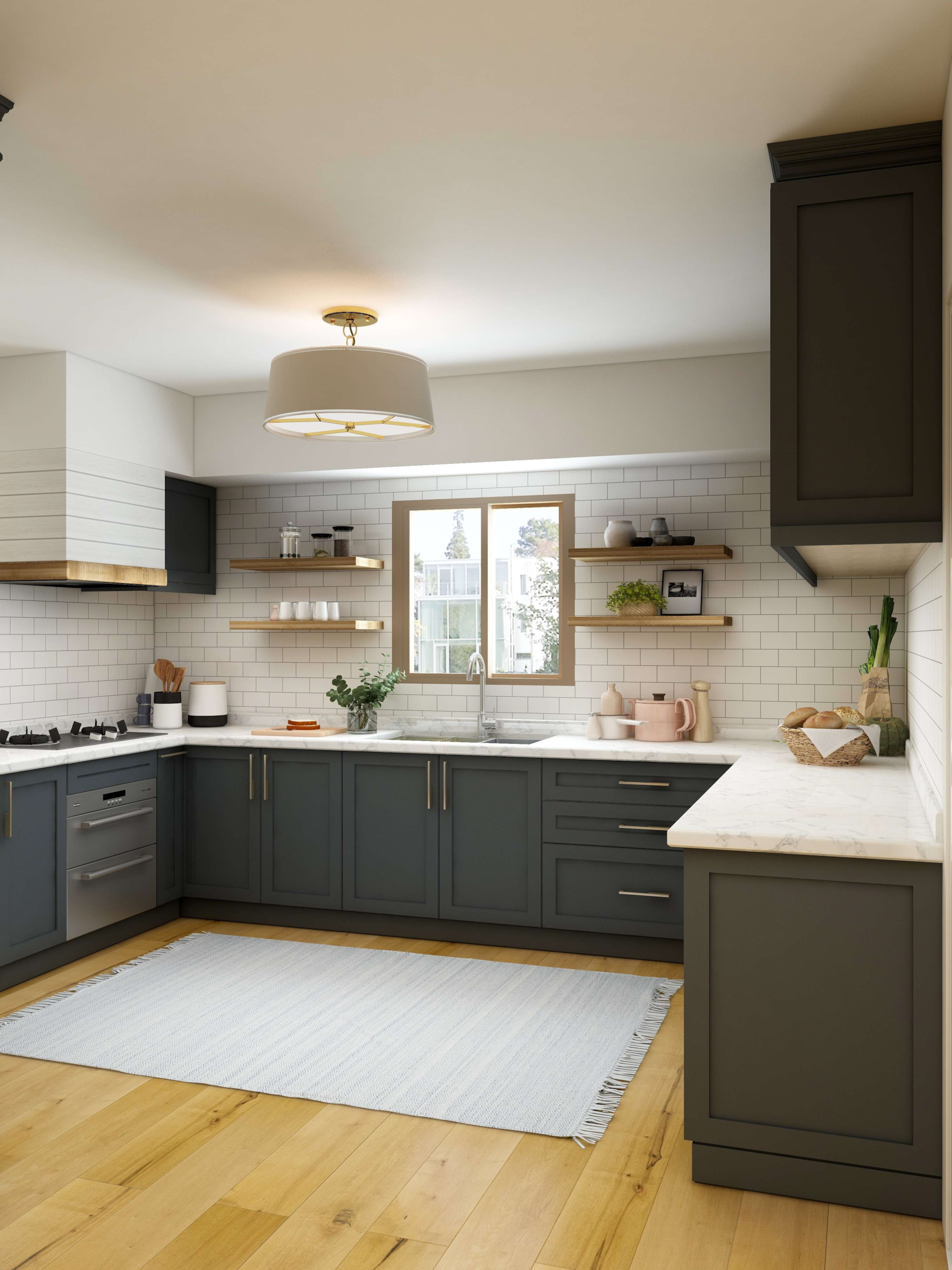 If you're thinking of modern kitchen design ideas, black can be a good choice. Black is a strong hue that will give the scheme a lot more personality, depth, and clarity. Kitchen designs can make excellent use of a dark or black kitchen. You may evoke a sense of coziness and luxury by adding dark cabinets and covering the room with dark textures.
Opting For Warmer Tones
A growing trend in kitchen cabinet paint colors is for bolder, brighter, and warmer hues. These vibrant hues can be applied throughout the space or in certain areas, such as a kitchen island design set against a white or charcoal background. They are bright tones that might make a great atmosphere for a kitchen where friends and family congregate.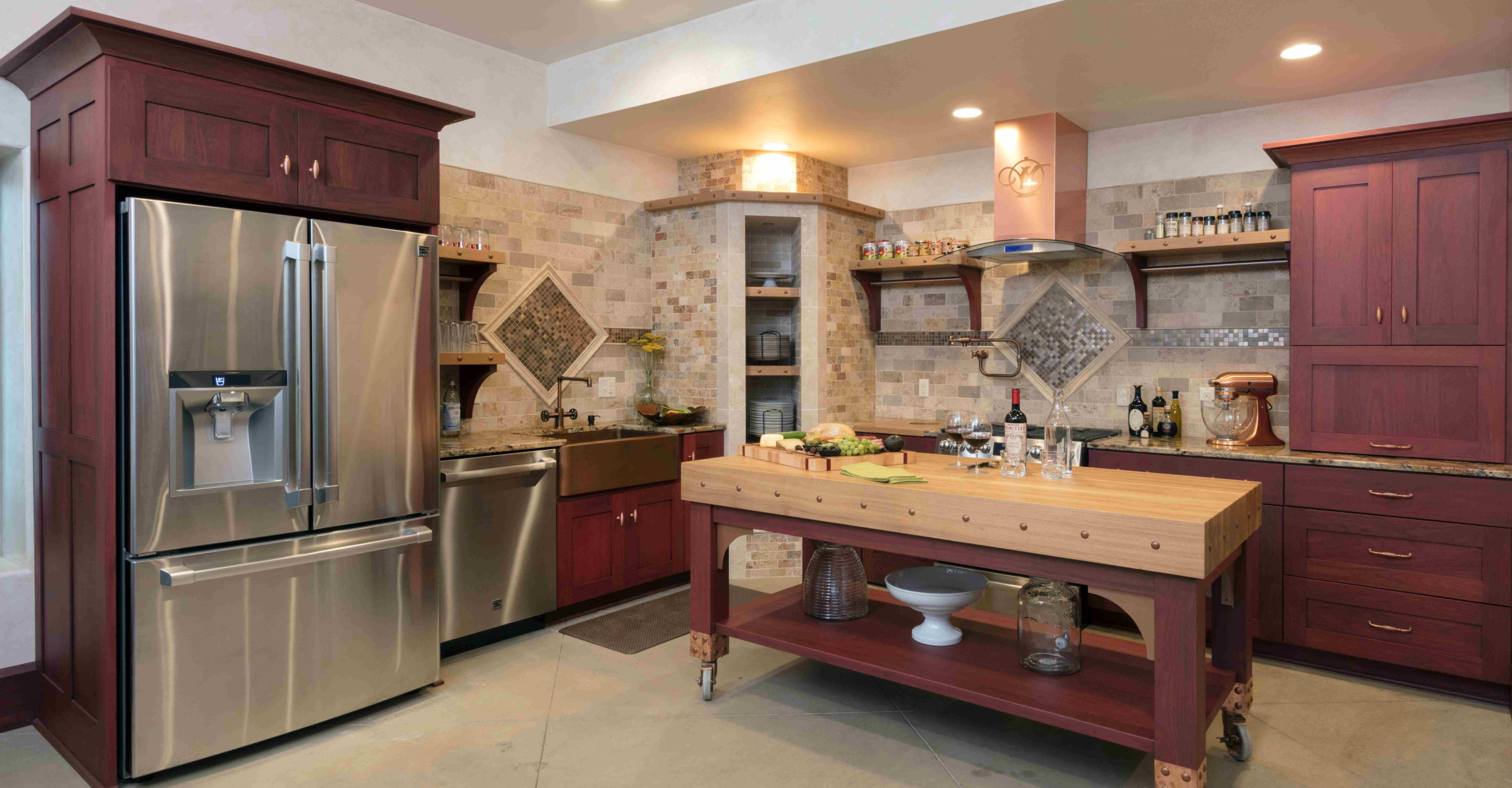 In terms of cleaning time, they fall somewhere in the middle of the two extremes — simpler to keep it clean than white cabinets, but not as grime-concealing as darks.
Choosing a Professional Contractor – Kitchen Remodel Federal Way
Shaker cabinets are pieces of kitchen furniture that will be used in your house for a long time so you should opt for a reliable and professional builder to implement them. Choosing the right builder for the first time may help you save a great amount of money and time, otherwise, you may need to pay more money to repair your cabinets after a short time in use.
On the Internet, there are a ton of remodeling companies to select from, or you can look up some companies in your neighborhood. When you check the reviews of the firm you want to work with and see a lot of them are positive, that's a good sign that they'll perform a great job with an attractive design that matches your interests.
TTH Builder – High-Quality Remodeling
TTH Builder is one of the best remodeling businesses in the region, which also serves as the top-ranked in the construction industry. If you pay a visit to their website, you can see numerous stunning remodeling projects that can absolutely catch your attention right away thanks to their professional and top-notch services. With TTH Builder, you can be assured that such an expense for home improvement projects will not leave you disappointed!
For more information and consultation, here is some information you might need:
Phone: (206) 258-9103
Website: https://tthbuilder.com/