Remodel kitchen cost – Cooking and preparing meals will be a pleasure in the gorgeous, well-equipped kitchens. Additionally, improving your kitchen can draw purchasers and somehow increases the worth of your home. Yet, the cost associated with kitchen remodeling projects can confound many homeowners.
A total kitchen redesign is difficult to estimate precisely because every project has different requirements, features, oddities, and fixes. It might be challenging to estimate the precise budget of your kitchen remodeling project in advance.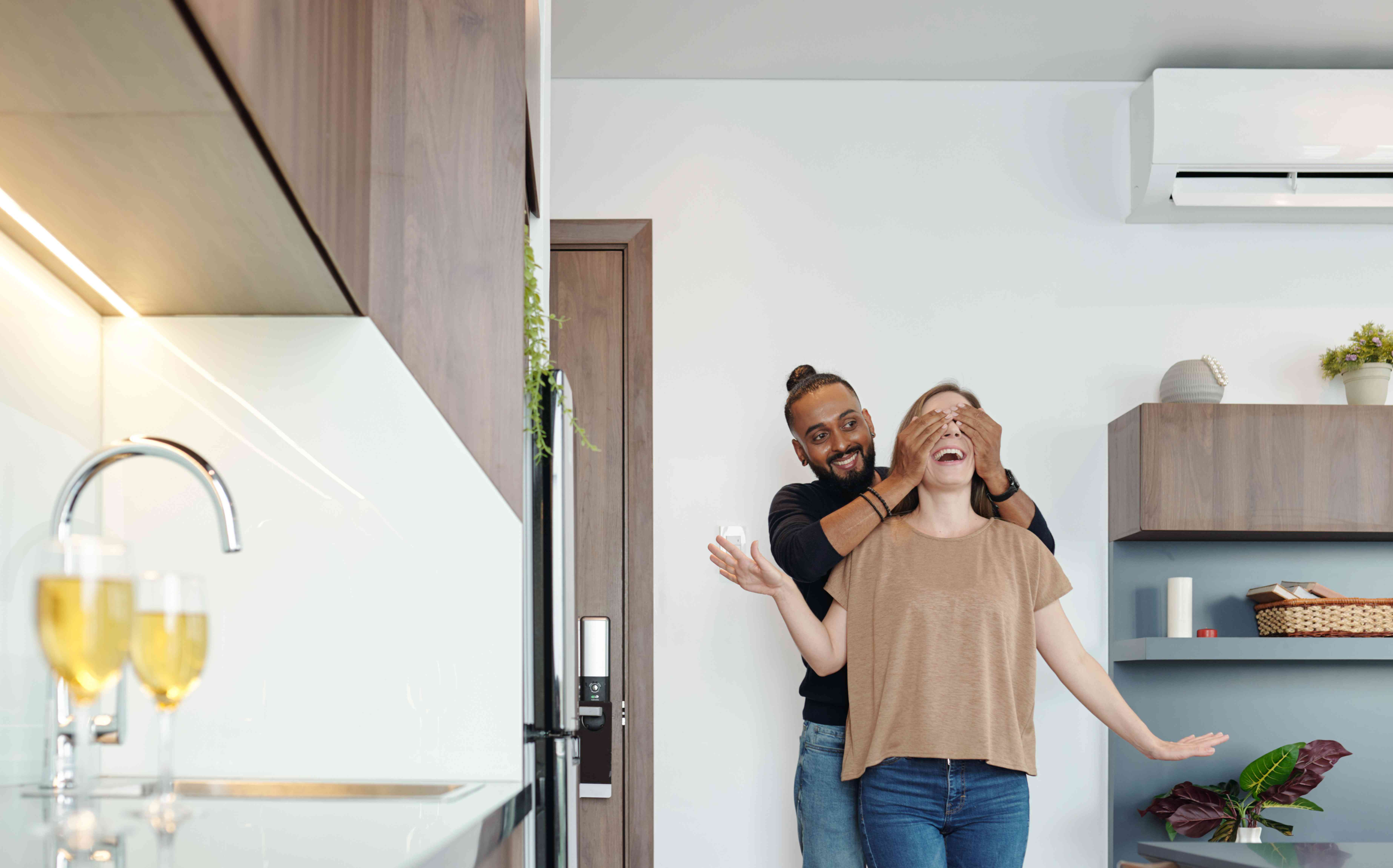 However, it's a great idea to start planning your remodeling budget as soon as you can. We have listed the typical kitchen remodel prices to assist you in getting started.
When You Should Have Your Kitchen Remodeled?
The time and effort needed to complete the remodeling projects (not to consider the kitchen remodel cost) may encourage homeowners to put off starting a kitchen remodel. However, the more you delay, the more you'll have to deal with an ugly or broken space of the existing layout.
The longer it takes to handle some problems, like water leaks, the worse and more expensive they become. It's obviously time to start thinking about your redesign if your kitchen exhibits any of the issues listed below.
Inadequate Storage
Do you frequently store groceries on the refrigerator's top or lose kitchen items in cluttered drawers? Do you have too many gadgets on your counters? This represents a pretty good sign that your kitchen lacks adequate storage. To store your stuff, it could be essential to add cabinets or a second pantry. Even if enlarging the kitchen is not really an option, it would be great to renovate the area to be more useful.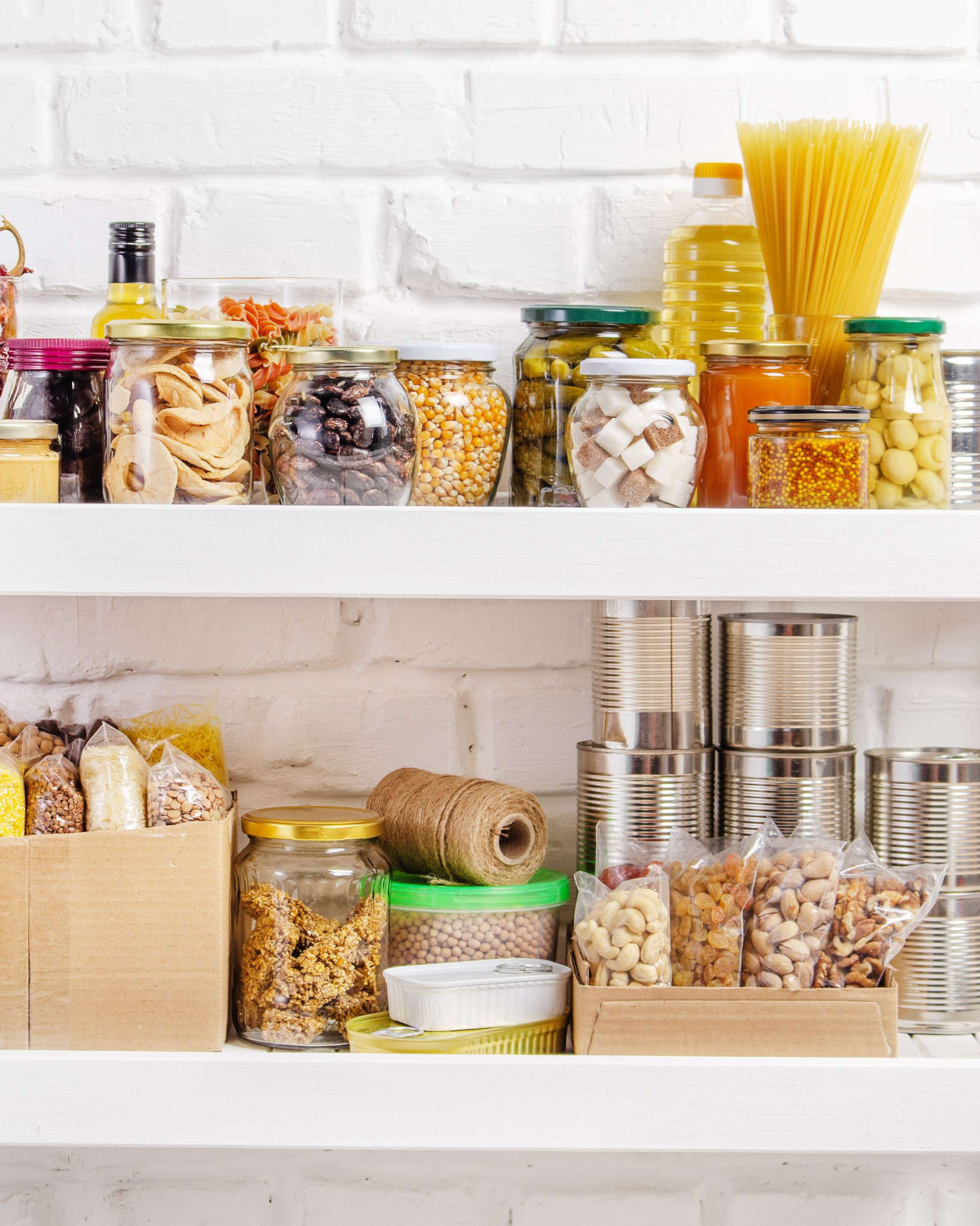 Peeling or Cracking Floor
Kitchen flooring is particularly prone to deterioration because of high traffic, extreme heat, and moisture. It's time to completely repair your floor if the linoleum is becoming unstitched or the tile is beginning to fracture.
Cabinet or Tile Deterioration
Kitchen cabinets are commonly used, therefore it's expected that they will deteriorate with time. Maybe the wood splinters, the doors come loose or break off, or they just start to look dirty. In a typical way, use causes hardwood flooring and backsplashes to chip or break. Not only may these issues make the kitchen look unappealing, but if left unattended, a loose cabinet or a sharp tile chip could injure someone.
Water Damage – Kitchen Remodel Federal Way
Outdated kitchens commonly encounter water damage, whether it's caused by a ceiling pipe that has broken or an undetected trickle under the sink. This can deteriorate drywall and cabinetry over time and encourage the development of mold. If the damage is serious enough, it can require extensive repairs to restore the area to its original condition of functionality and sanitization.
>>>>> Read more: Kitchen Tune-up on your Budget
Average Remodel Kitchen Cost
The typical kitchen remodeling cost is around $12,800 and $21,200 for homes. Smaller tasks like painting, adding a backsplash, refinishing cabinets, etc. fall under the lower end of this scale. For example, a minor remodel which includes replacing the kitchen floor, cabinets, or countertops may cost a smaller amount of money. Comparatively, upgrades that cost more than $30,000 sometimes include the installation of hardwood floors, high-end equipment, and unique features.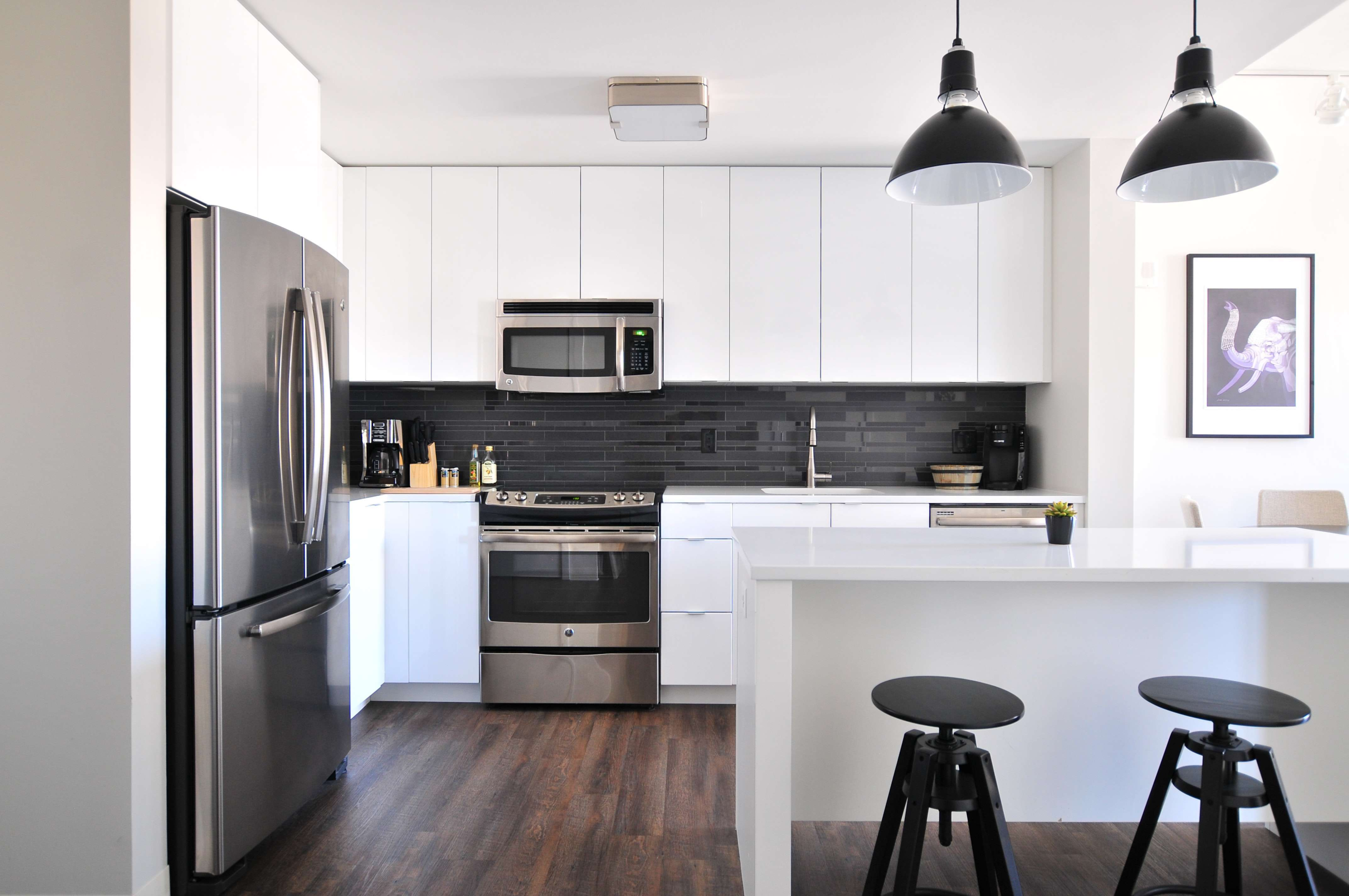 Kitchen Remodel Costs per Square Foot
In general, homeowners spend between $100 and $250 per square foot on kitchen renovations, on average $150. You should think carefully before making any plans to remodel your kitchen. You will learn how to get a more precise estimation by doing this.
In terms of dollar amounts, the industry advises that you invest between 5% and 15% of the value of your property on kitchen remodel projects.
Divided Elements in Kitchen Remodel Budget
Despite the estimated total project cost, you should also take a look at minor remodeling tasks such as cabinetry, floor plan, plumbing fixtures, etc. In this way, you can have a thorough look at your remodel kitchen cost and make the right decision on spending your budget.
Average Kitchen Remodel Cost of Cabinetry
Many people start with the cabinets when renovating their kitchens. Admittedly, cabinets have a big impact on how the kitchen looks overall. Even though the kitchen has a lot of promise, those that are outdated or damaged can not impress potential purchasers. Based on whether you want customized cabinetry, you can anticipate spending anywhere from $3,000 to $8,000.
The price per linear foot for custom cabinets can reach $1,500, and a qualified woodworker and cabinetmaker are needed for this approach. Although it is by far the most costly option, you can create them however you choose.
As an alternative, refinishing or refacing pre-existing cabinets can produce excellent results. To distinguish:
Refinishing – Refinishing will give your cabinets a brand-new appearance without requiring you to replace the actual cabinets. Even though hiring a professional is necessary for the finest outcome, you can still save a lot of money by doing so—between $1,500 and $3,500.
Refacing – Cabinet refacing typically costs between $3,500 and $9,000 per cabinet. You may select from a variety of materials and patterns to reface your cabinets, giving them a fresh look for a small amount of money (compared to newly installed cabinets). A contractor is strongly advised once again to guarantee that this option is carried out correctly and to the best standard.
>>>> Maybe interested: Cabinet Refacing
Cost of New Kitchen Appliances – Tile Installation Federal Way
The typical cost of installing new appliances ranges from $100 to $300 per appliance. You may increase the value of your property right now by adding higher-quality devices. If you've been debating whether to replace your outdated appliances with a warranty or newer versions, take into account that most kitchen appliances just last 10 to 12 years and can cost $250 to $500 to fix.
There are numerous options available and modern stainless steel equipment is smudge-free, including:
Standard Appliances: These frequently lack extra features and have a shorter lifespan than higher-end ones. But appliances like a microwave or garbage disposal work well and suit most layouts. between $200 and $1000 on average.
High-end appliances: High-end appliances typically have a lifespan that is comparable to standard appliances. Yet, they generally come with extra features like sensors, Bluetooth connectivity, etc. Between $1,000 to $5,000 on average.
Custom Appliances: The most expensive appliances are those that are manufactured just for your kitchen. Despite the fact that they demand less space, which appeals to many homeowners, they could need structural improvements. between $1,500 and $10,000 on average.
Cost of Kitchen Countertops
Installing new worktops is another popular renovation. Based on the materials utilized and the overall number of measures needed, doing so can be very expensive. Both the countertop's appearance and level of functionality should be taken into account when selecting a material.
Flawless materials, like granite, are more expensive and durable, as you might anticipate. In contrast, you might choose less valuable materials, like concrete, to reduce prices. The estimated price to install your chosen countertops ranges from $2,000 and $4,500, regardless of whether you select wood, marble, quartz, or limestone.
Refinishing or repairing kitchen countertops
When your countertop just has just minor damage, refilling chips and scratches, re-sanding, re-tiling, refinishing, re-gluing, or re-laminate the current countertop may be more cost-effective. These repairs typically cost between $80-$1,600.
>>>> Read more: How Thick are Countertops
Lighting System – Federal Way Tile Installation
When establishing a plan and finances, homeowners frequently overlook lighting. Kitchens have a variety of lighting options and demands, and while a lovely ceiling setup and a pendant over the sink are useful for attaching soft lighting, the task lights—lighting directed at the area where the food preparation takes place, over the stove, or enlightening the eating area—are the truly essential parts of the kitchen lighting scheme.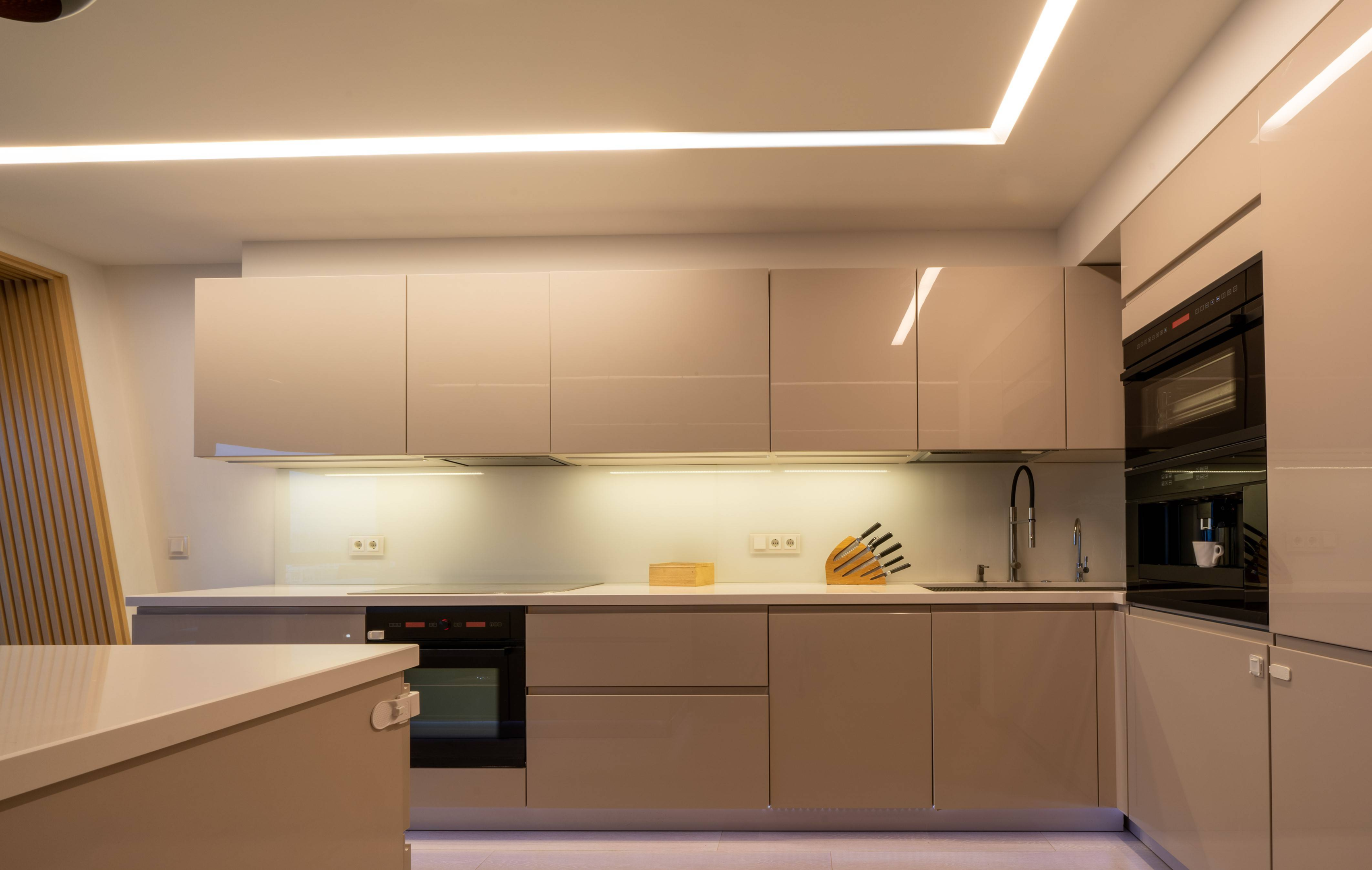 Lighting can cost somewhere between $500 to $2,000, and it's recommended that the lighting system accounts for about $1,150, or 5% of the anticipated budget.
>>>> Maybe Interested: Pendant Lighting Over Island
Cost to Remodel a Kitchen Floor – Federal Way Flooring Refinish
The price of flooring is another consideration; it ranges from $1,400 to $5,000 and is greatly influenced by the material chosen and the total square footage. Although vinyl is a great alternative for affordability, it doesn't do much to increase a home's worth. Granite and wood floors, in contrast, will boost value but come at a greater price.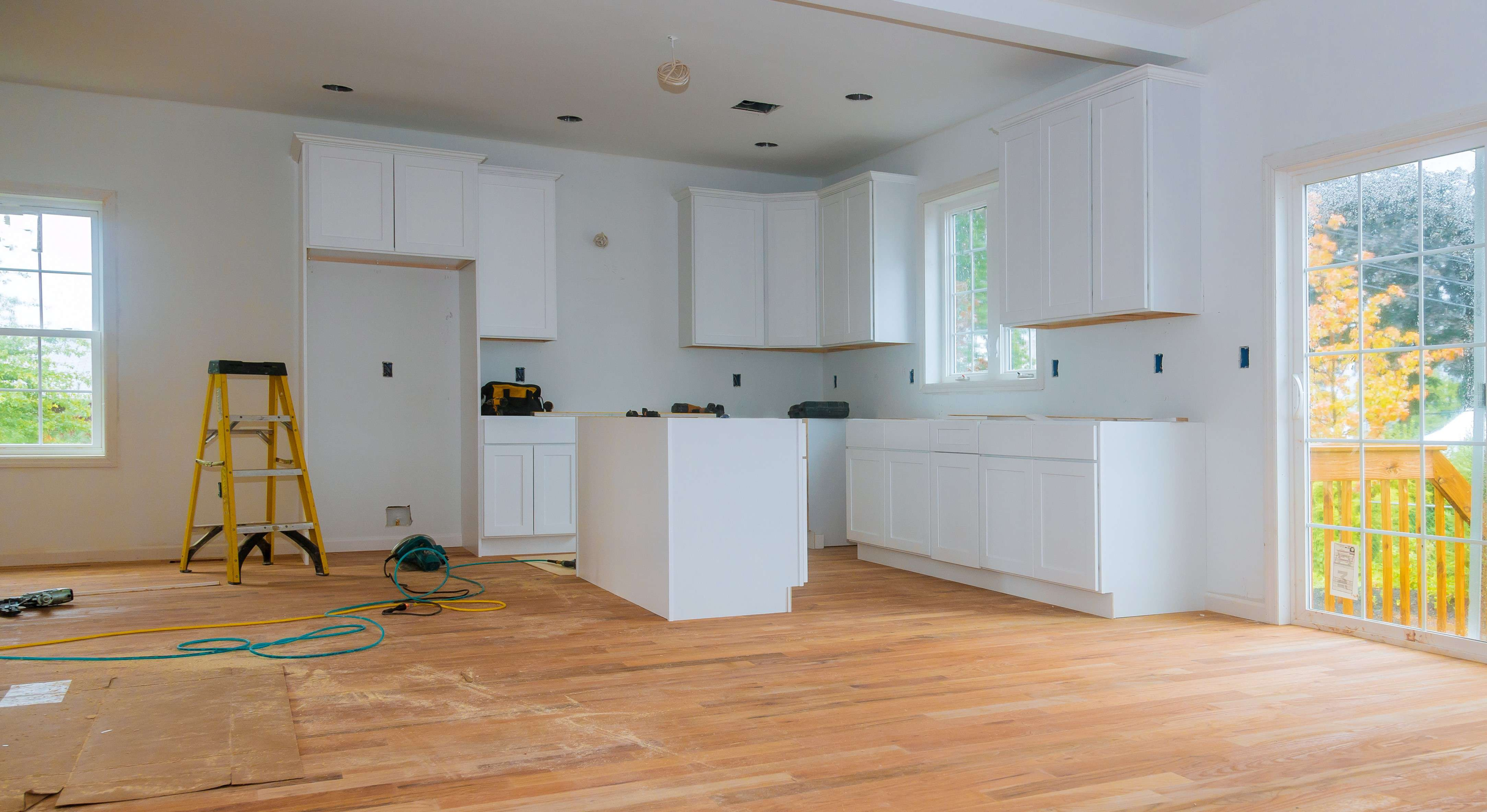 Despite their popularity, most remodelers advise against installing hardwood floors in the kitchen due to their susceptibility to humidity. All in all, flooring Installation is a major remodel so you should be aware of the actual layout you want for your new kitchen to make sure that everything will match the space.
Ceiling and Walls
In any kitchen redesign, painting or adding wallpaper to the ceiling and walls is a possibility, but occasionally new materials offer advantages over the old that render them worthwhile to replace.
Paneling or tongue-and-groove ceilings can transform the ambiance of a kitchen, while updated fire- and moisture-resistant drywall may offer safeguards. The average amount budgeted for the walls and ceiling is $5 percent of the total budget, or $1,150.
Windows and Doors – Bathroom Remodel Federal Way Wa
Depending on how the kitchen is established, doors and windows are also a contribution margin component. Generally, they can cost $920, or around 4% of the budget. This will take up more of the cash in a kitchen that has deck access, compared to an open-concept kitchen with few or no windows.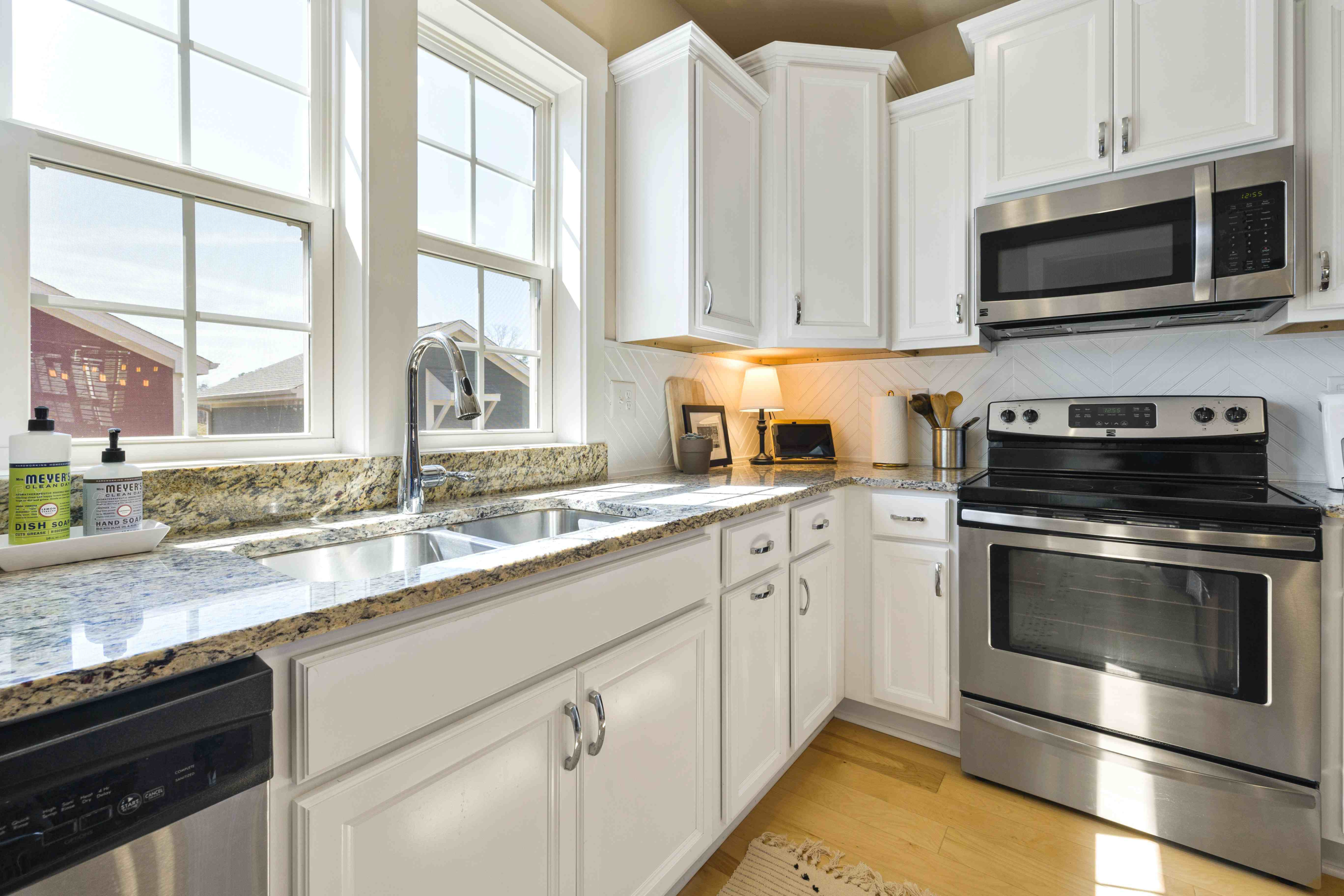 Costs of Kitchen Renovation Designs
Although it may seem like an extra investment to hire a kitchen remodeling designer, they commonly have the best connections with other builders. They might provide you with discounts of up to 20% if you decide to have combo services with them. Free consultations are frequently provided by designers so that you can have a more precise estimate of the final cost.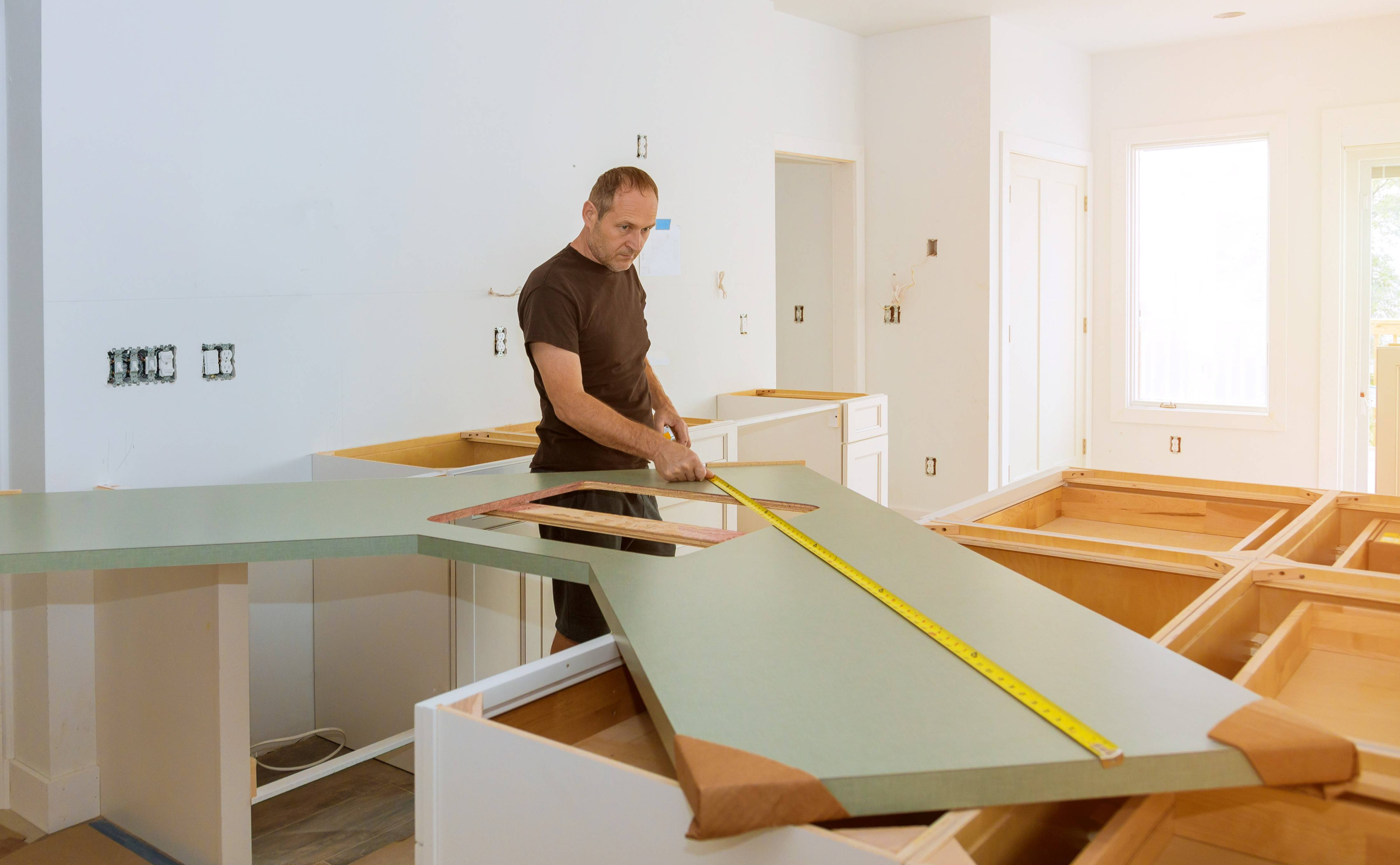 3% to even 10% of your money may be taken up by design fees. Professional kitchen designers can assist you in transforming your idea by spending on average $100 to $200 per hour. You can ask for a fixed amount even if some homes pay certified specialists $5,000 or more.
Based on your desired concept and available area, designers can guide you through selecting the appropriate materials and colors. They might also offer support when you work with multiple suppliers and contractors, as well as services like 3D rendering.
Kitchen Renovation Labor Prices
You should spend between $2,000 and $6,000 for installation costs, including labor costs. It is advised that you set aside 15% of your budget to cover labor expenses. Choosing a kitchen remodeling contractor can enable you to make the most of your money based on the kitchen layout and area of a remodeling project along with the amenities you want.
>>>> Maybe interested: Tips to save money on kitchen remodel project
Additional Costs
The hidden network of pipes and cables that keep the kitchen functioning, as well as the expense of hiring someone to help organize that system efficiently, must be taken into account after you've made the major choices regarding the exciting elements of a kitchen remodel—the elements you can see.
Plumbing – Home Improvement Federal Way
The expense of installing a simple item like a faucet or sink shouldn't take up a significant portion of the budget; these installations typically cost from $150 to $550. These upgrades can be done by a construction contractor, or if the owner has some basic plumbing knowledge, they might even be doable.
However, the price will probably increase if the remodel involves shifting the plumbing lines or altering the floor layout. For example, replacing old pipes will cost around $1,100 and need a permit, which might add another $800 to the overall cost.
Electrical Work
Electricians typically charge between $50 and $100 per hour for their work, but if the electrical project is completed along with the demolition of the old kitchen, it won't be a big undertaking. Hiring an electrician early on in the kitchen remodel process is preferable so they can consult and work with the contractor right away.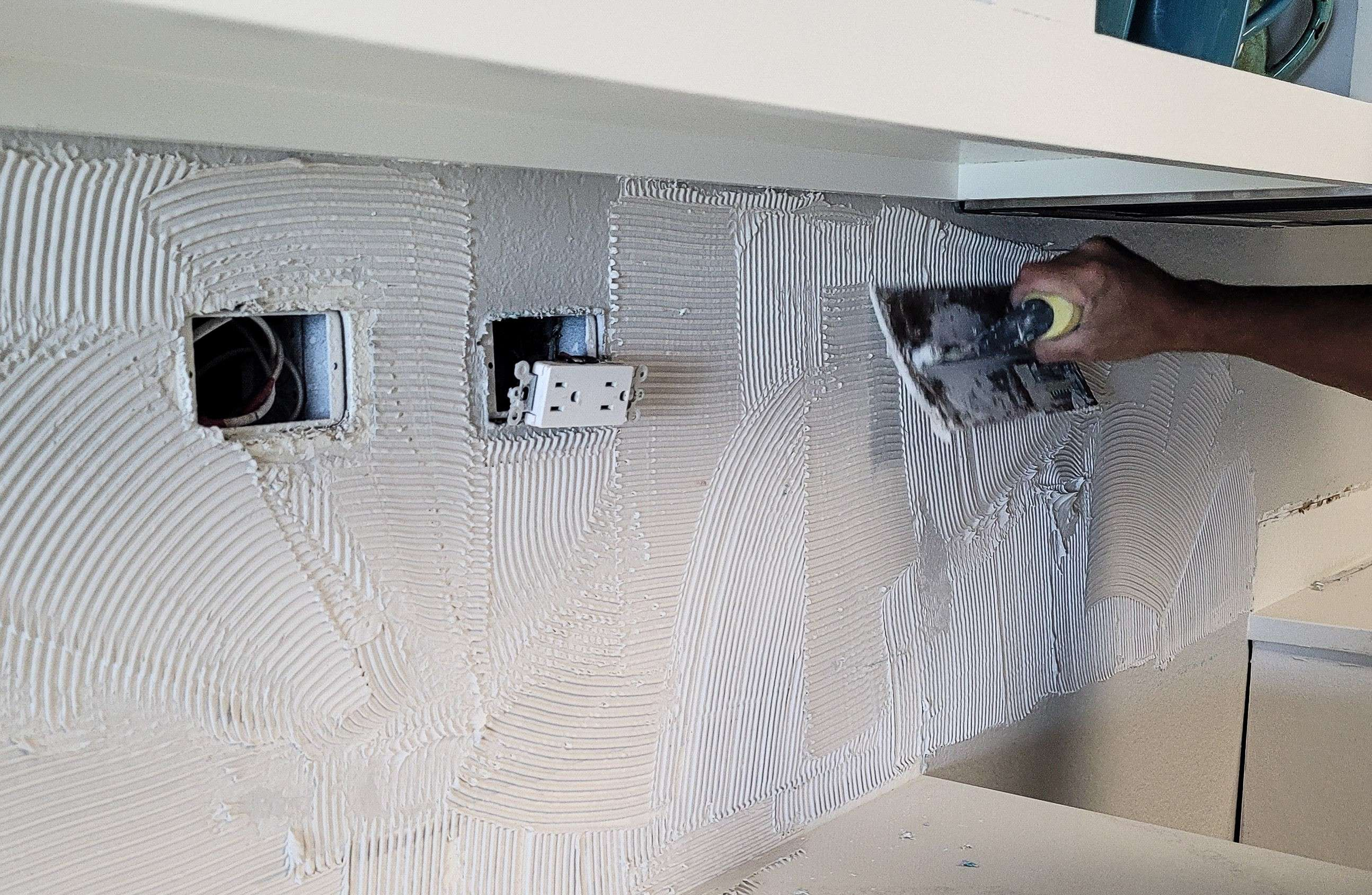 >>>> Read more: Hiding Kitchen Outlets
Gas Lines
The typical cost of relocating gas lines ranges from $250 to $850. Costs for permissions, inspections, and skilled plumbers will increase overall. Prior to putting in drywall or flooring, reposition the lines if the facilities are being completely relocated.
>>>> Maybe interested: Framing for drywall
TTH Builder – High-Quality Remodeling
TTH Builder is one of the best remodeling businesses in the region, which also serves as the top-ranked in the construction industry. If you pay a visit to their website, you can see numerous stunning remodeling projects that can absolutely catch your attention right away thanks to their professional and top-notch services. With TTH Builder, you can be assured that such an expense for home improvement projects will not leave you disappointed!
For more information and consultation, here is some information you might need:
Phone: (206) 258-9103
Website: https://tthbuilder.com/