Remodel a small bathroom – Even a small bathroom can be elegant, charming, and comfortable. Small bathroom remodels are frequently difficult but exciting, requiring aesthetically simple and practical solutions while requesting contemporary ideas.
Delightful small bathroom designs provide clever, space-saving, and space-maximizing decorating ideas. Well-designed little bathrooms serve as excellent sources of inspiration for home renovation and design projects.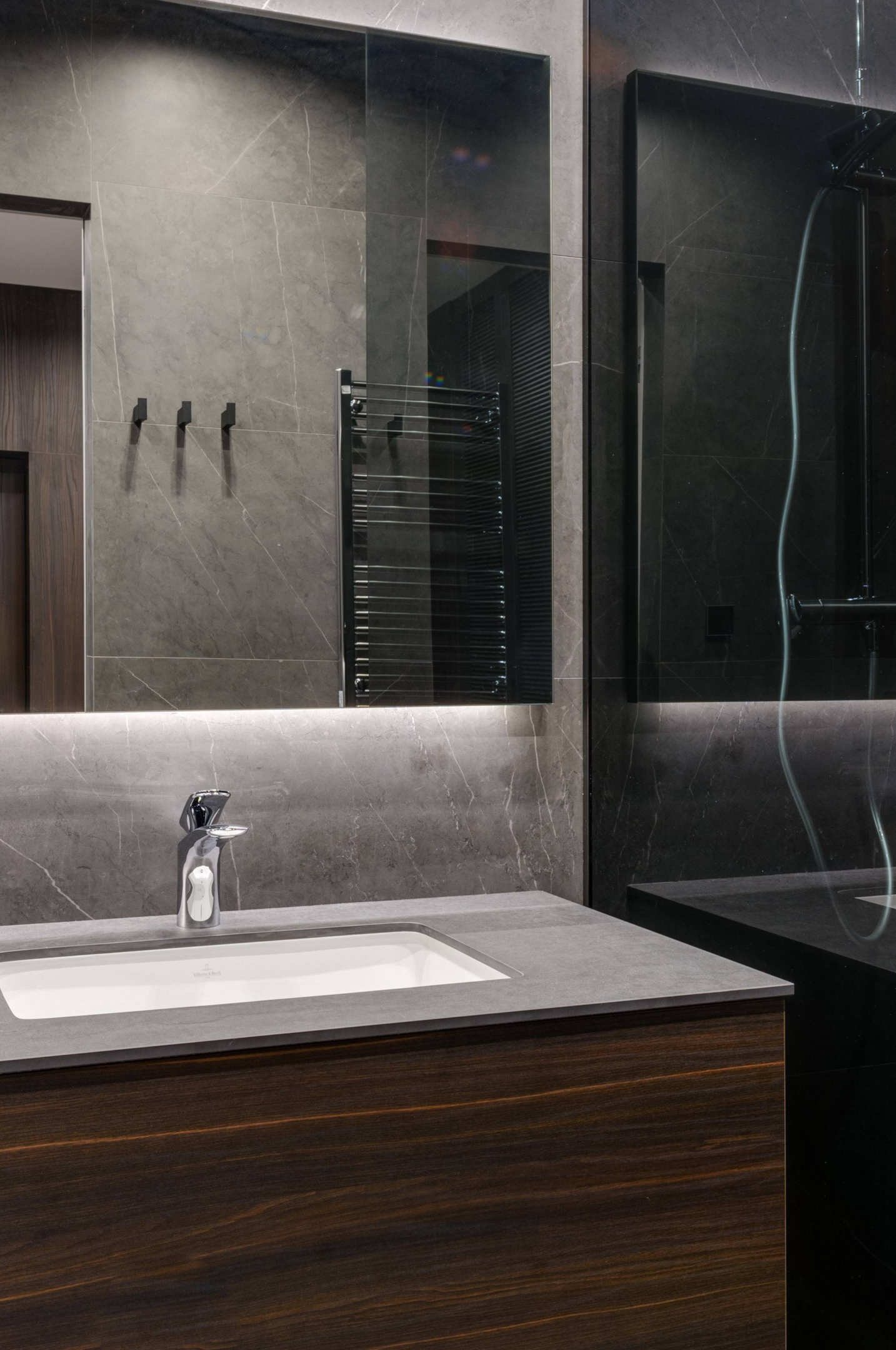 It is possible to create a stunning and bright little bathroom design. Your small bathroom design will increase the useable space, add comfort and beauty, and optimize the space available with careful planning, space-saving strategies, and effective interior design solutions.
Feel free to contact us at (206) 258-9103 for more information!
Considerations for Planning – Home Improvement Federal Way
Regardless of size, bathrooms are primarily classified by their function. These classifications are based on the bathroom's location in the house, the main occupants, and whether a tub or shower is present.
Small Bathroom or Powder Room
Large houses frequently contain a half-bath or powder room with only a sink, toilet, and door for privacy. For larger families or homes with numerous floors, it is a useful second bathroom.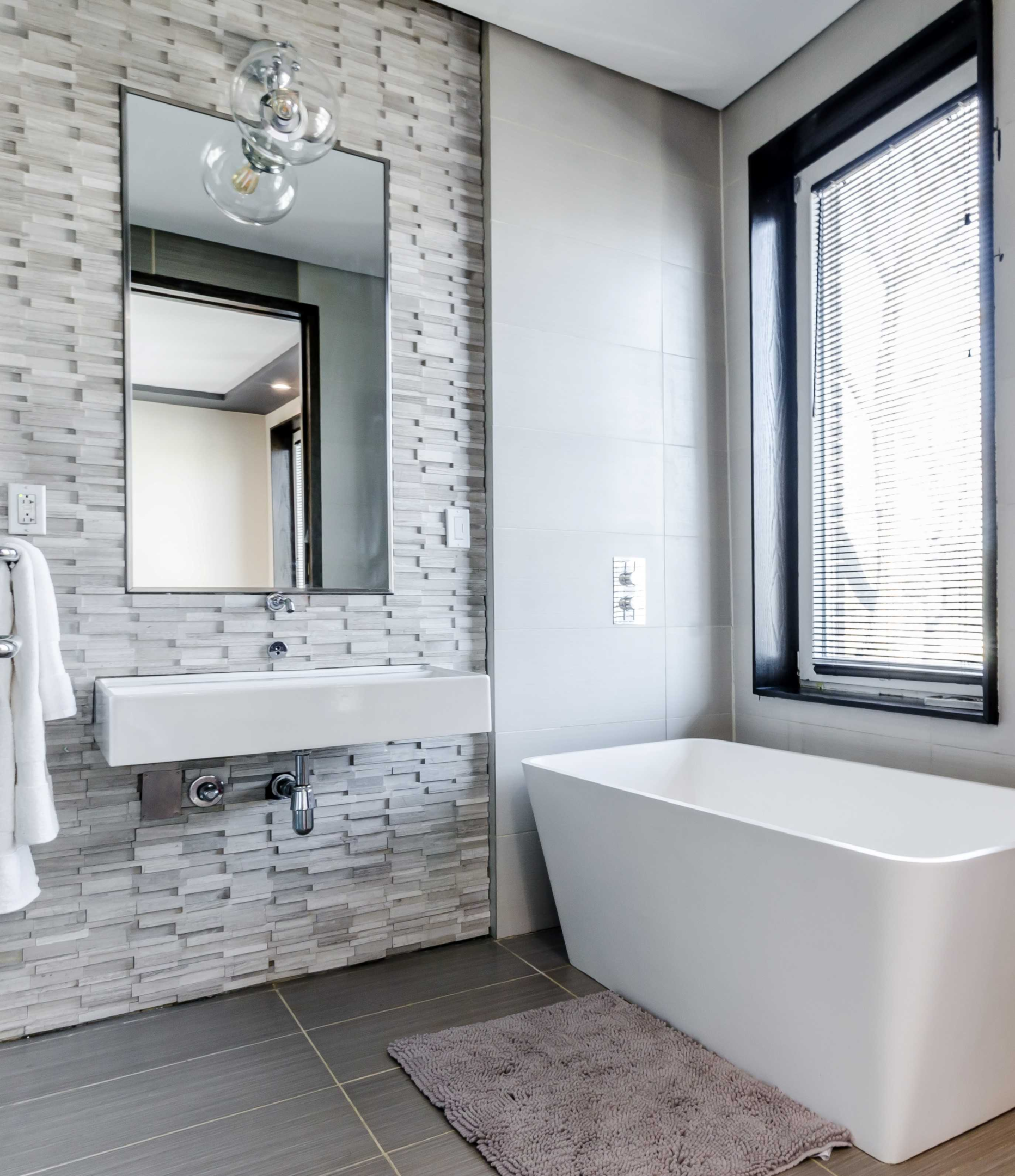 A guest bathroom redesign can be completed quite quickly due to its modest size and the limited amount of fixtures, but because it is a backup bathroom, you are free to take your time when necessary. In addition, the cost comes up when there is time pressure.
Entire Bathroom – Federal Way Tile Installation
Any bathroom that has a toilet, vanity, sink, and shower is referred to by this phrase. It could be a main bathroom or en suite, a visitor bathroom, or a kids' bathroom. The fact that it includes a tub or shower sets it apart from a half bathroom. Children's bathrooms that are too small may experience years of overuse.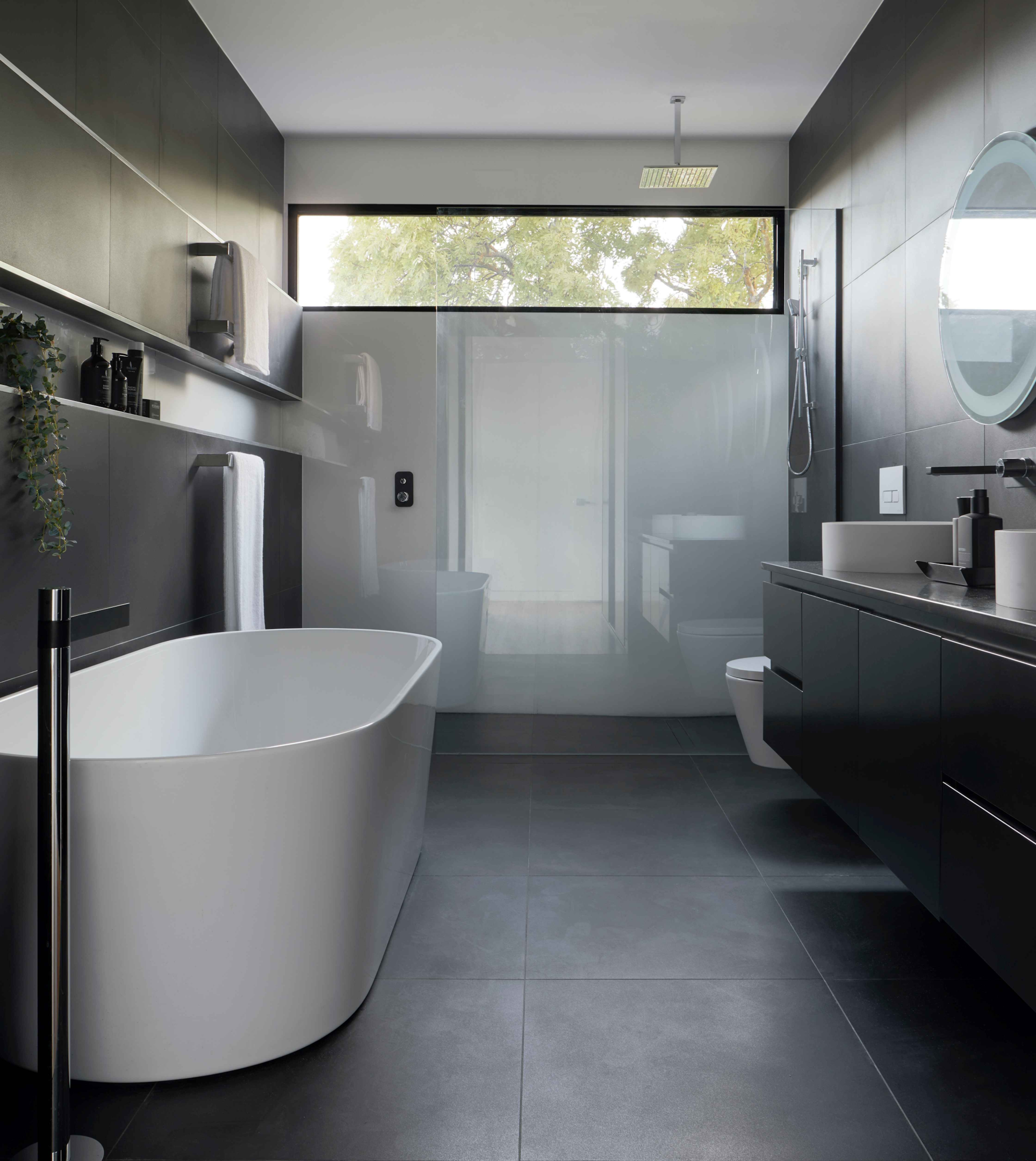 Small children require a bathtub, so pay attention to the flooring because water will likely be leaking out or tracking behind them. For restrooms used by children, sturdy fixtures and waterproof floors and walls are a must. Excellent storage is also required.
>>>> Read more: Small bathroom layouts
Remodel a Small Bathroom Ideas
1. Light Up Your Space – Flooring Refinish Federal Way
You should avoid using dark and striking tones in a small bathroom. You may avoid the harsh opposing hues that can make a small room appear even narrower by keeping to the lightest tones within a particular color family for paintwork and furniture. It may also be a wise idea to choose a floor tile that is the same color as the walls, as this will enable the room's corners to disappear and provide the impression of more space.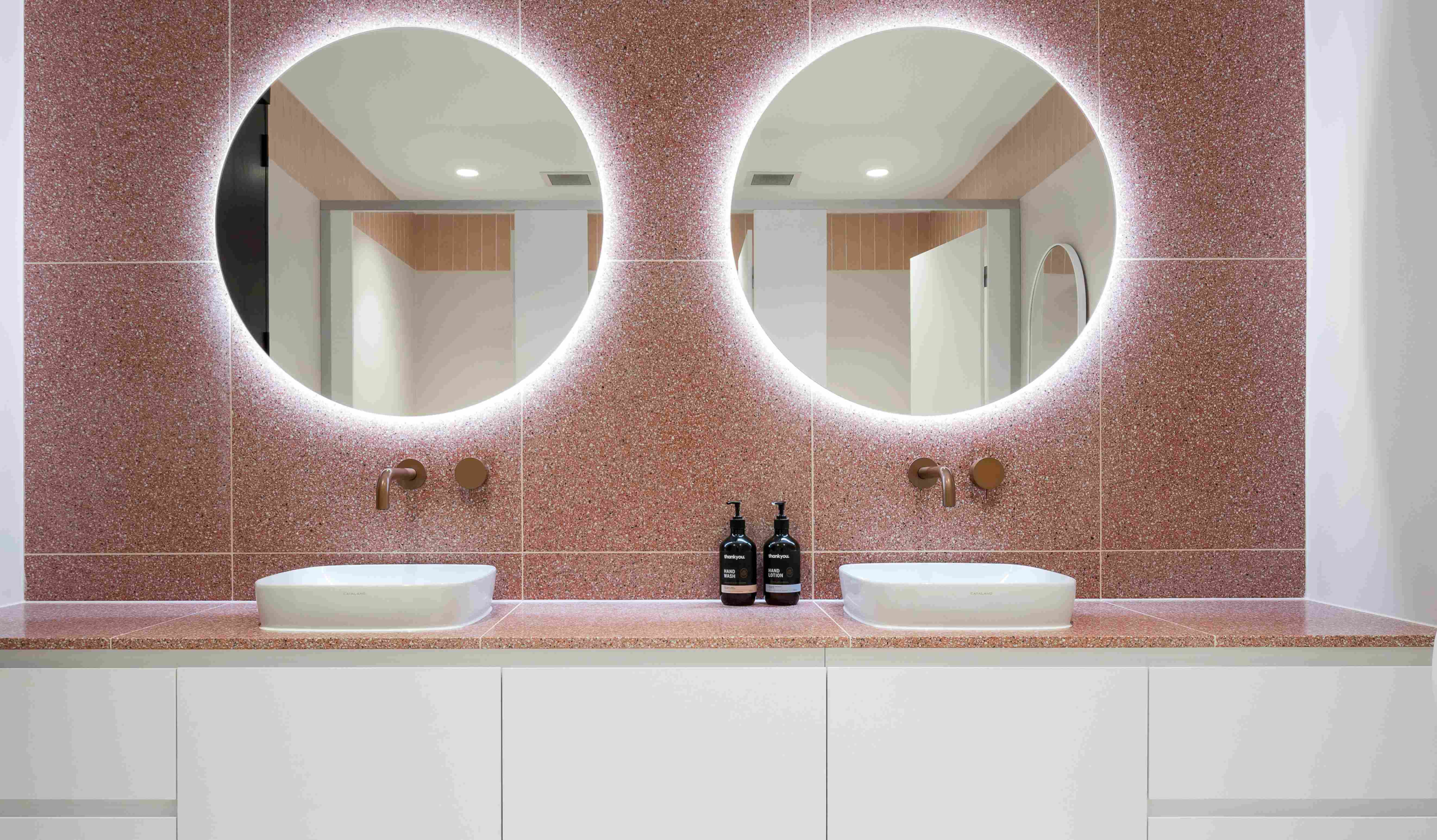 Maintaining bright walls and trim doesn't require you to give up on color or personality. Towels with strong red color and a soap dispenser in a similar hue will brighten a small bathroom without becoming overpowering.
Moreover, you can also brighten up your space by adding natural light to your bathroom such as having a small window or designing your room to open up the bathroom to nature. A patterned rug can provide the floor with both color and texture. Wide stripes, huge squares, or other sizable patterns can trick the eye and give the impression that a place is larger.
>>>> Maybe interested: Custom Bathroom Remodel
2. Creating a Height Illusion – Kitchen Remodel Federal Way
It's not challenging to create the sense of a larger space by visually elevating the bathroom ceiling. Since heavy, dark crown molding will overwhelm a small room, it's a great idea to replace wide upper cabinets with thinner cabinetry painted to suit the ceiling. You might also think about changing the lighting in the space.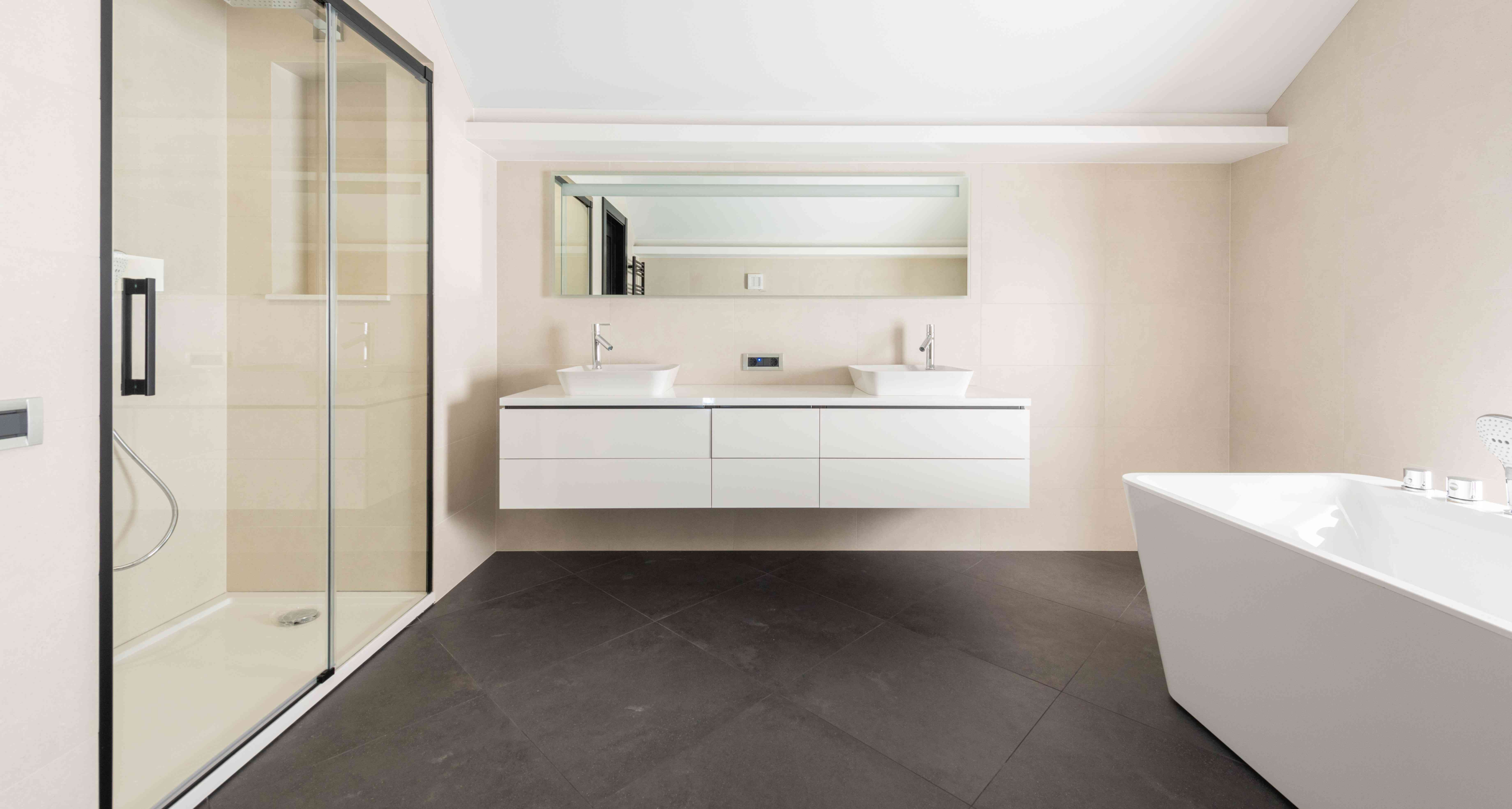 Replace any hanging ceiling fixtures with recessed lighting to create a more aesthetically pleasing space. Do you require additional items? It appears as though the ceiling has faded away when wall sconces that shine light upward blur the boundary between wall and ceiling.
3. Using Mirrors – Bathroom Remodel Federal Way Wa
It is indisputable that every bathroom will have a mirror on the vanity, but bathroom mirrors may have a supplementary purpose. Similar to their use in other rooms of the house, they can also increase the vertical clutter in a bathroom. They increase the quantity of light that is available while giving the appearance of additional space.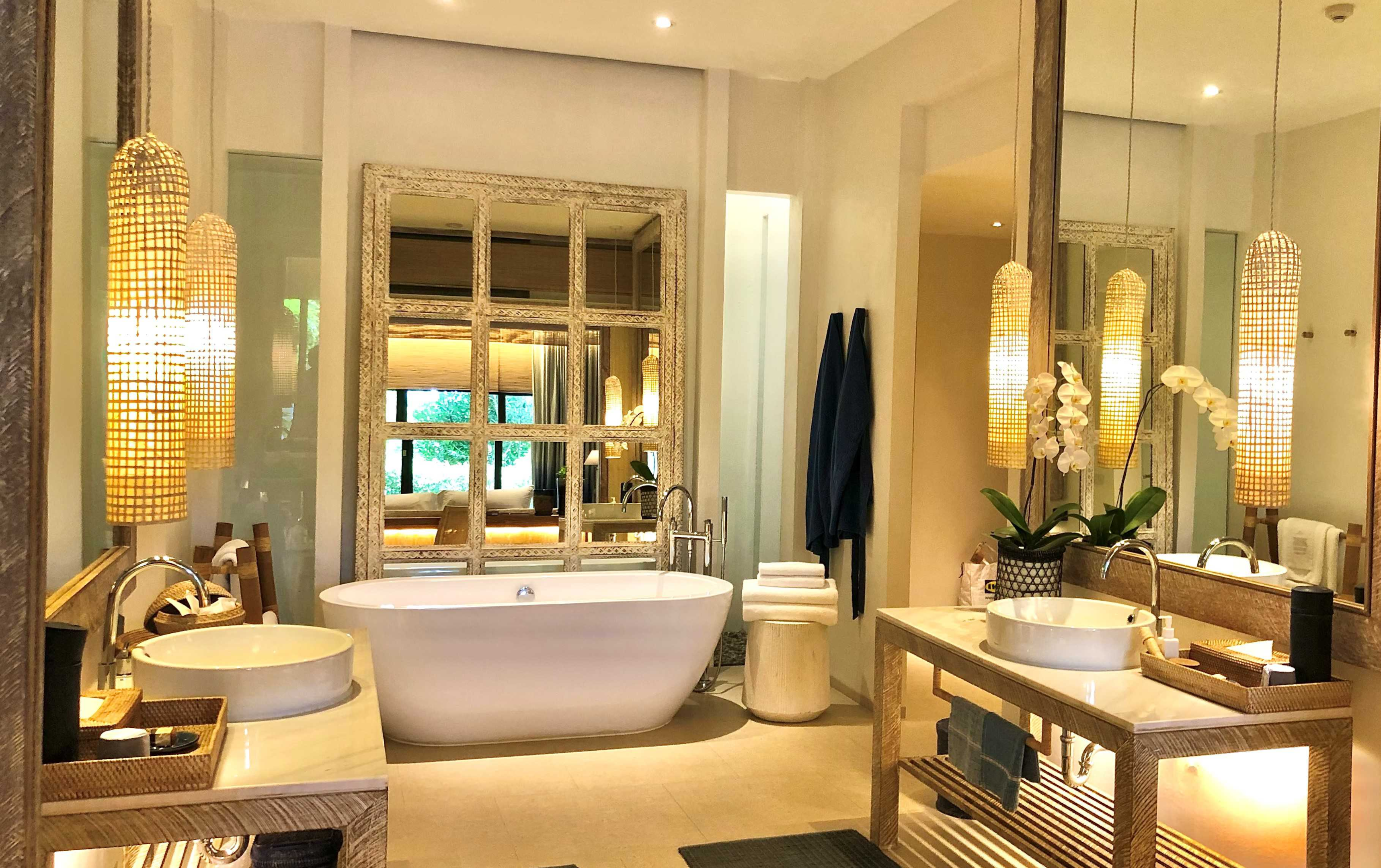 The supplies and pipes are successfully hidden in this situation since the tub ends right against the wall. A mirror mounted on the wall allows bathers to see the area behind them while relaxing in the tub, resolving this issue. By reflection of light, the mirror also makes the space brighter.
>>>> Maybe interested: Jack and jill bathroom
4. Adding Hidden Storage Medicine Cabinet
It's simple to envision bathroom vanity as being rusty, creaky, and perhaps even a little frightening. Older medicine cabinets had doors on shoddy hinges and were composed of flimsy sheet metal that was readily damaged. Modern medicine cabinets, however, are roomy, constructed of fine wood and tempered glass, and they are recessed deeply into the bathroom wall.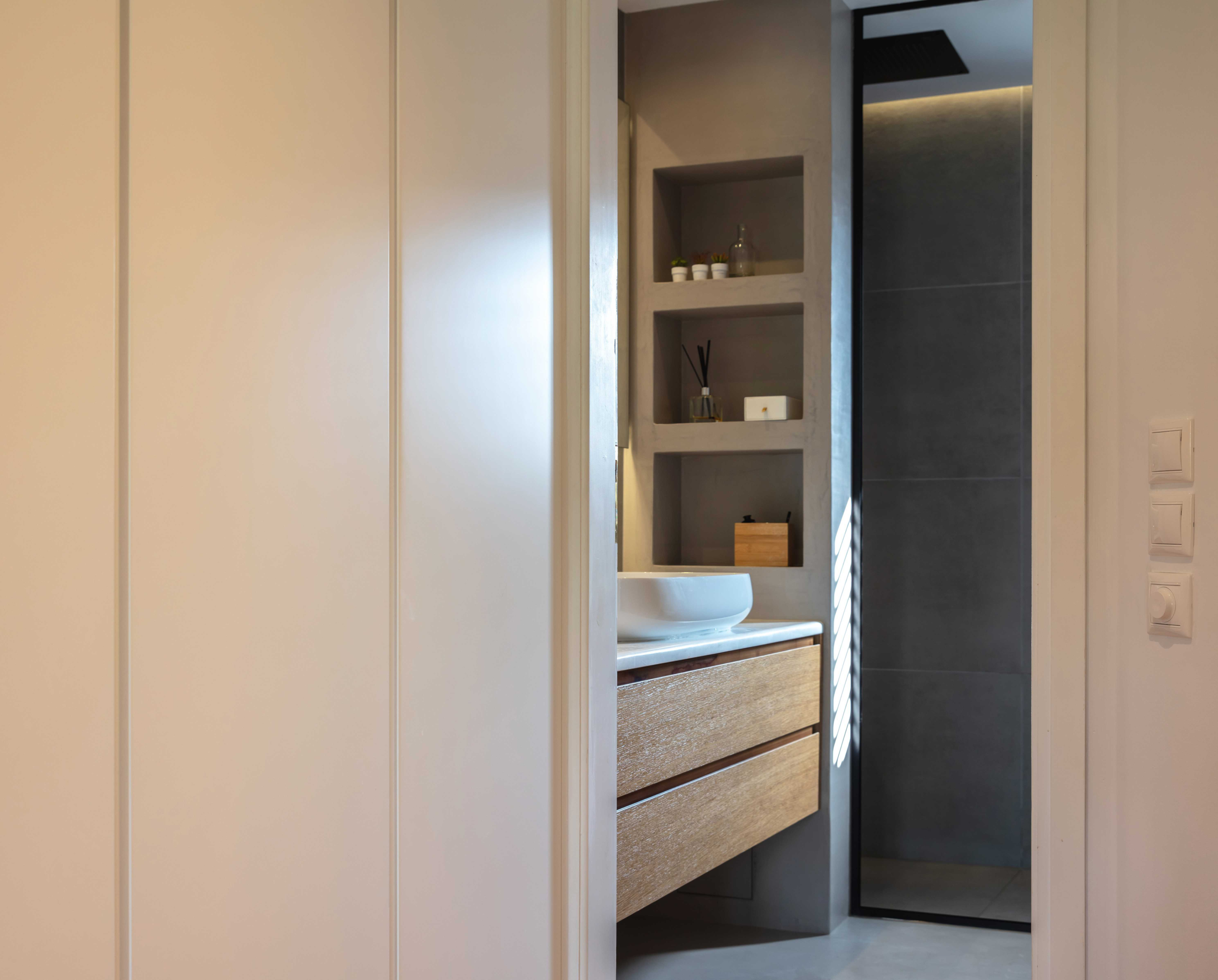 Choosing a modern medicine cabinet that has three shelves, a sleek, linear design, and is composed of dark wood will not only be efficient storage for your bathroom but can also become a highlighted decor spot.
It is also advisable that you should keep exactly what you absolutely need; things like extra towels, hygiene products, and additional toilet paper can be put in an adjacent closet or hallway.
5. Hide Toilet Tank and Pedestal Sink – Federal Way Flooring Refinish
The compact design of a trough sink when positioned on a wall can save floor space for storage purposes. You may also utilize a wall-mounted faucet to save room in a tiny bathroom by significantly shortening the size of your vanity. A corner sink is yet another small bathroom space-saving sink concept. Be careful when utilizing pedestal sinks because they might be difficult to accommodate in small bathrooms.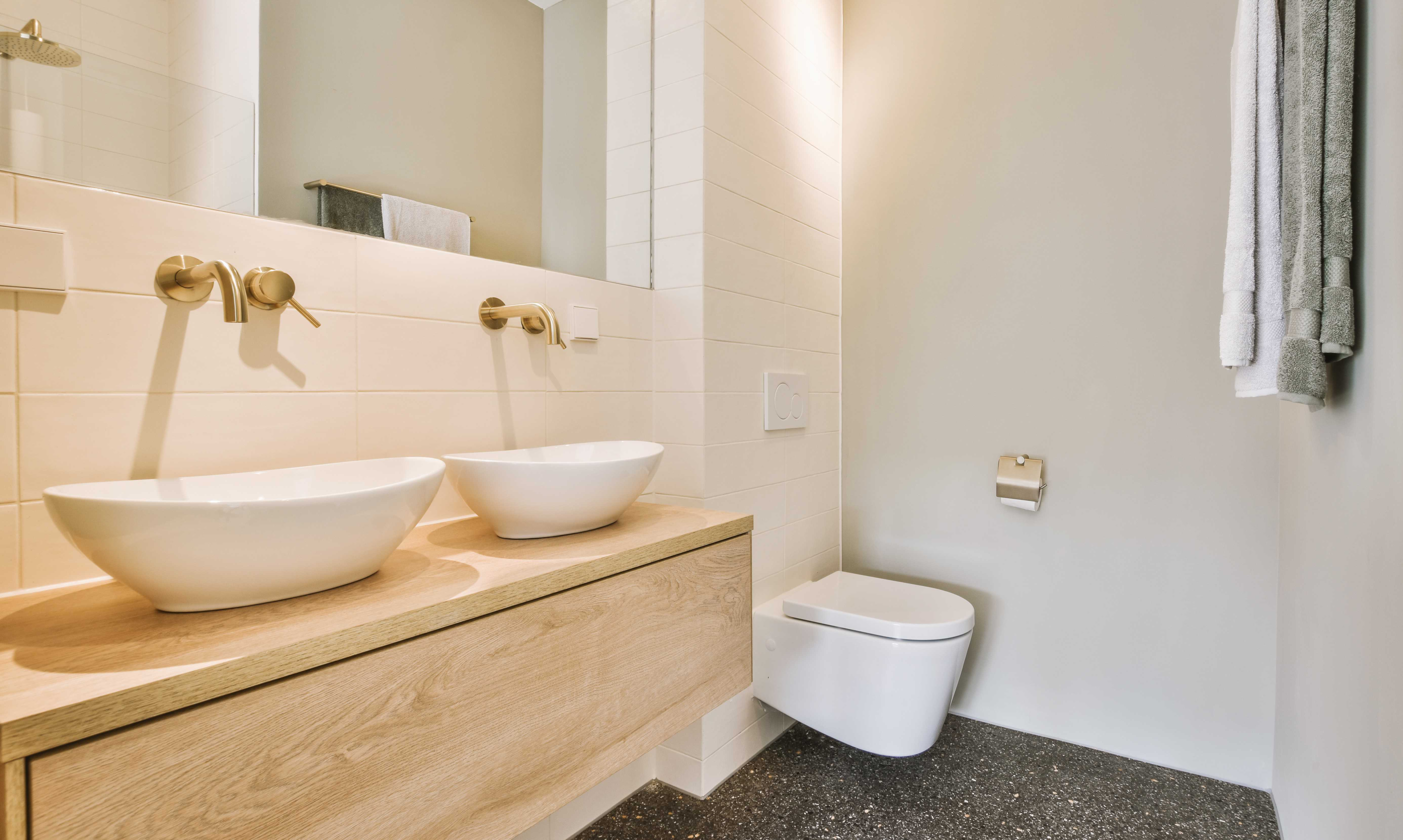 Thinking of installing a towel bar on the back of the entrance door or putting the shower towels easily accessible is another ideal solution when having a small bathroom remodel if there isn't much room in your bathroom.
>>>> Maybe interested: Shower design ideas
6. Use a Sliding Shower Door or Curtain
Small bathrooms might not be suitable for shower doors that spin on hinges. Use a shower curtain or a glass shower door that glides along lines as an alternative. Moreover, if you want to have a shower curtain, think about purchasing a curved curtain rod. If you have a small bathroom, the rod will prevent the shower curtain from clinging to your body. Most curved shower curtain rods may increase shower space by up to 33%.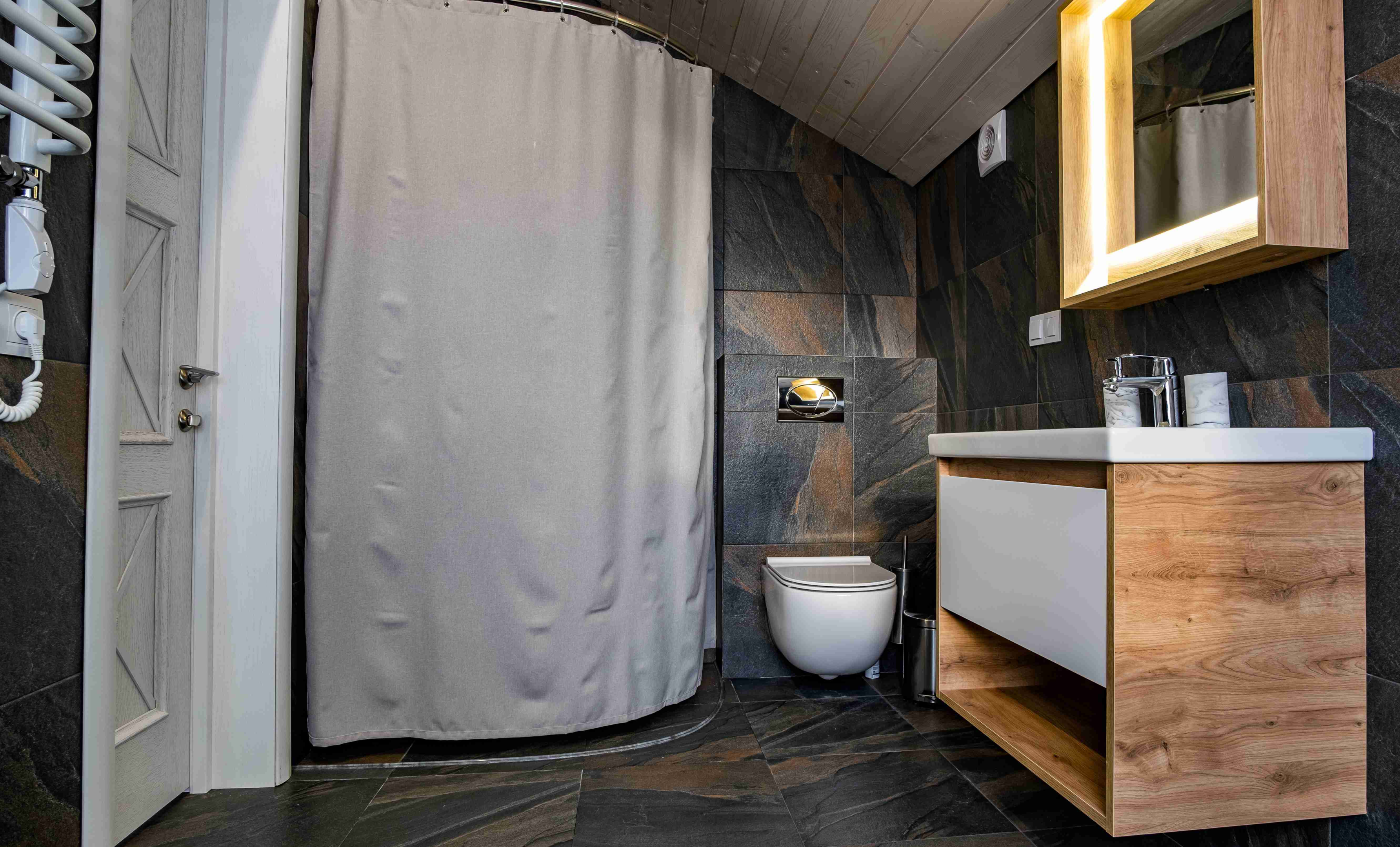 7. Installing Glass Wall – Home Improvement Federal Way
While textured glass shower doors provide some seclusion, clear glass shower doors make the shower feel like a continuation of the bathroom as opposed to isolating it as a curtain or half-wall might. Consider replacing a tub with a standup shower if your remodeling plans suit, and choose a shower with glass sidewalls in addition to a clear glass door.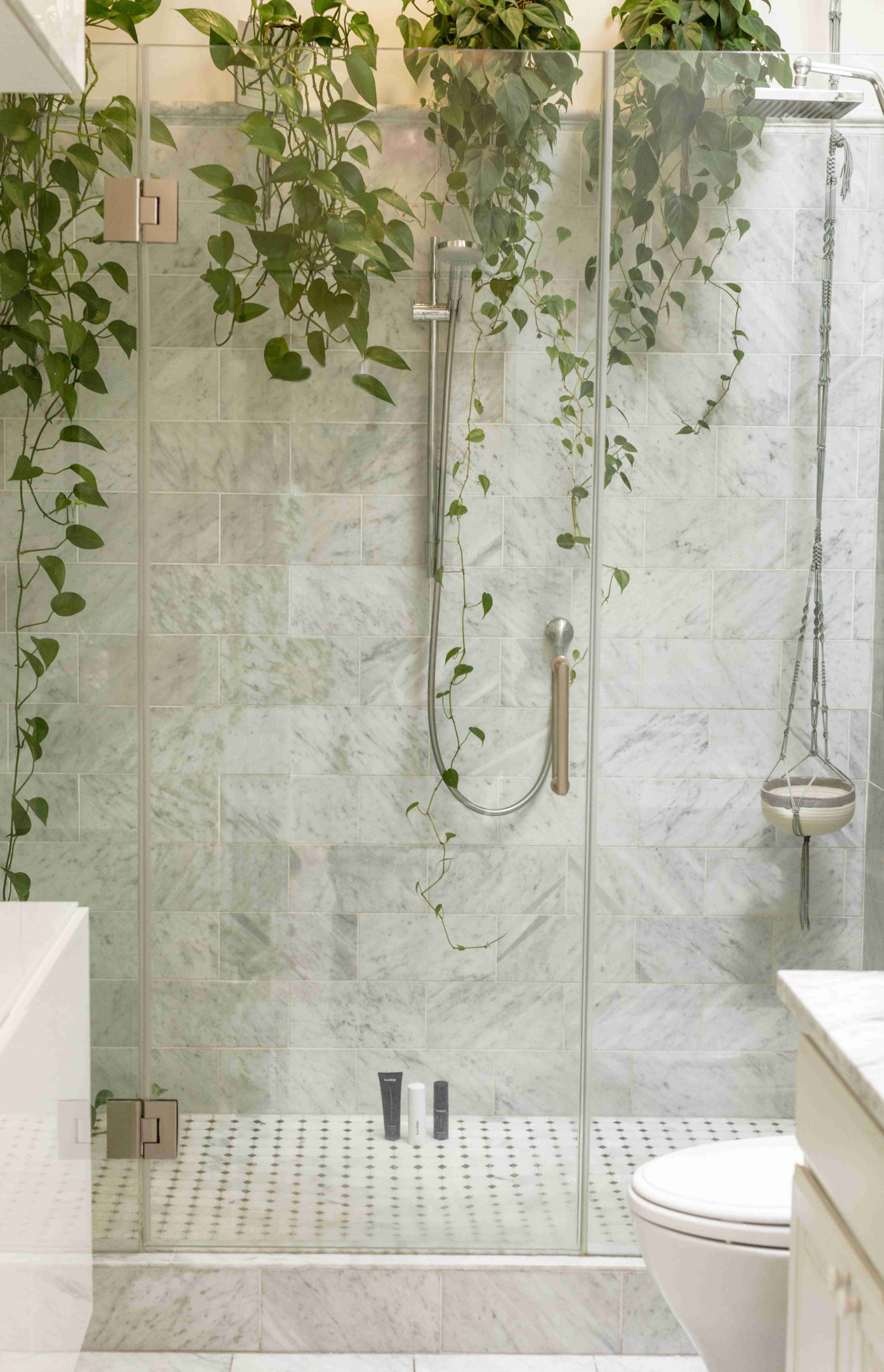 8. Installation of Pocket Doors
Pocket doors will be a good idea to expand the small space in bathrooms. The typical bathroom door opens inward, reducing the amount of useful floor space that is available behind it. (After all, if the functional storage prevents the door from opening all the way to enable entry, you can't place it next to the door.) On the contrary, a pocket door is hidden and retracts into the wall to maximize the space in a small bathroom.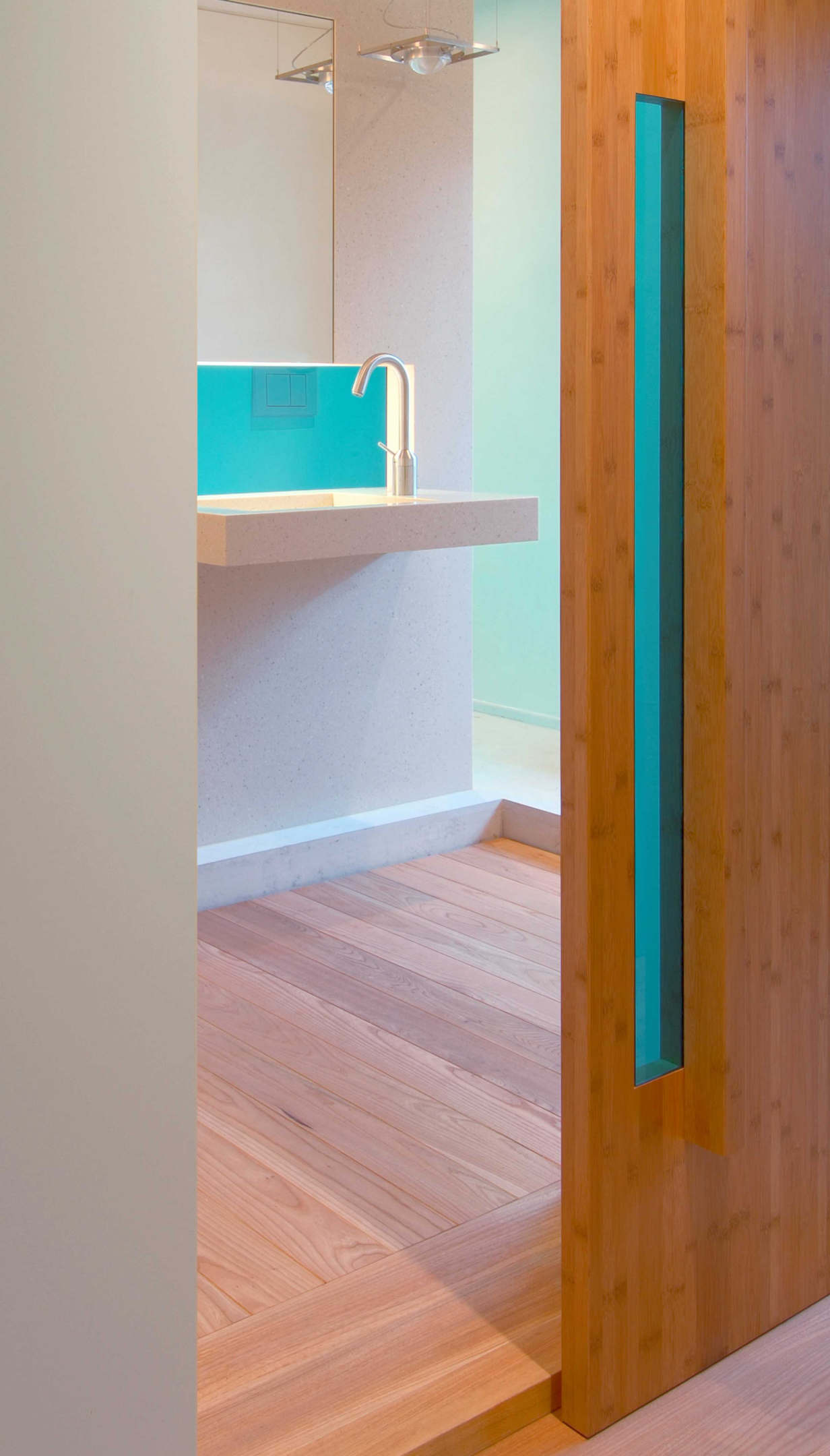 Although installing one necessitates reshaping the wall to provide a narrow opening through which the door can slide, this modification only simply removes a few inches of area from the next room. Placing a pocket door with a transparent privacy glass panel as part of a master bathroom redesign would further increase the space's visual openness.
9. All-white Color Scheme
Small bathrooms frequently have all-white color palettes since doing so makes them appear larger and gives them a nice spa-like atmosphere. By using several varieties of white tile on the walls, the floor, and the shower, this bathroom excels at adding texture and visual appeal.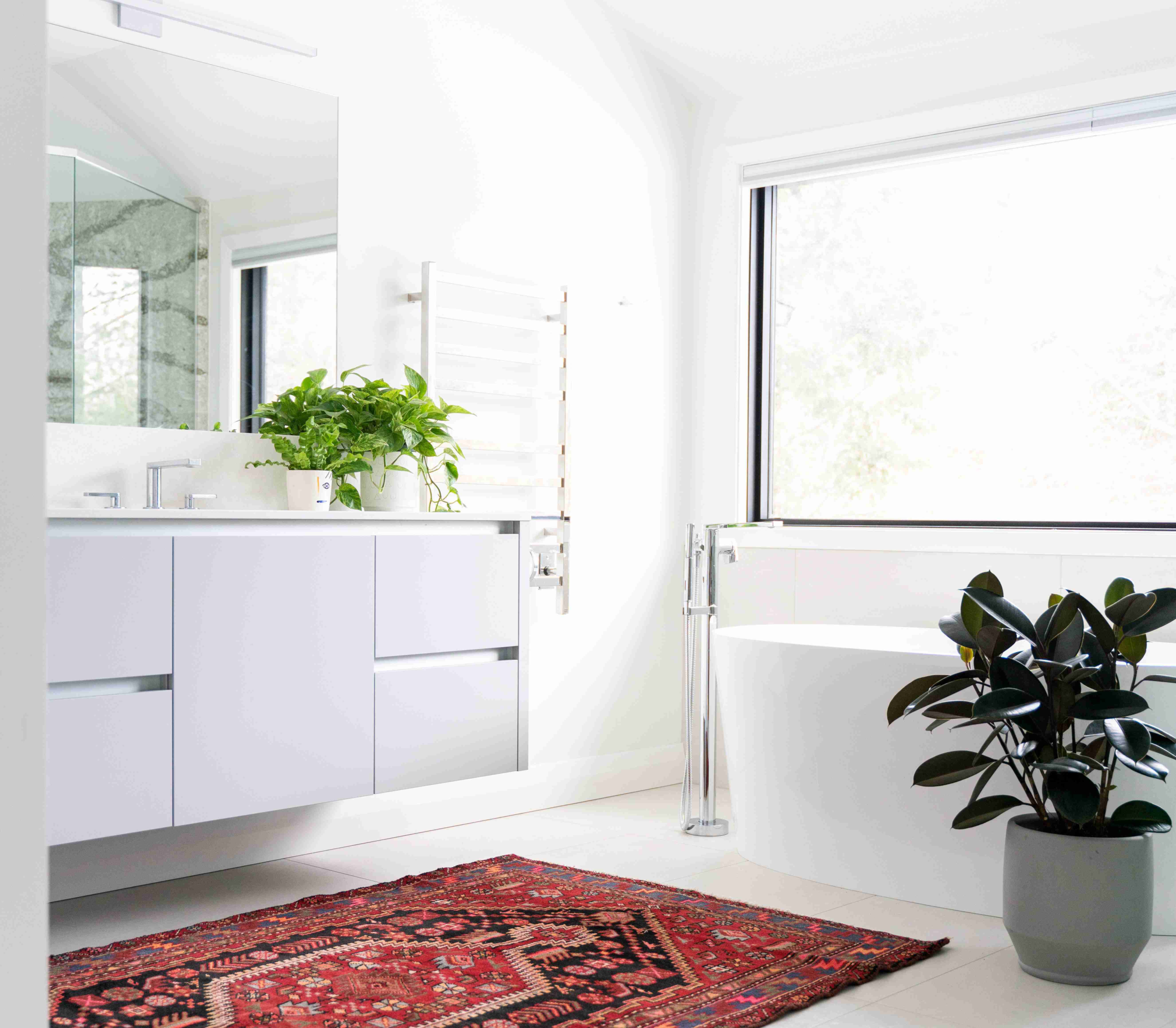 If you want a small bathroom to appear and feel broader than it is, try to use white and other light colors.
>>>> Read more: How to save money on bathroom tile?
10. Minimalist Design – Federal Way Tile Installation
Among many small bathroom ideas, using a vanity unit that is wall-hung, allows the floor to run underneath, and enlarges the room is one of the most effective approaches. To eliminate shelves encroaching on the area, the walk-in shower has an inset for storing amenities.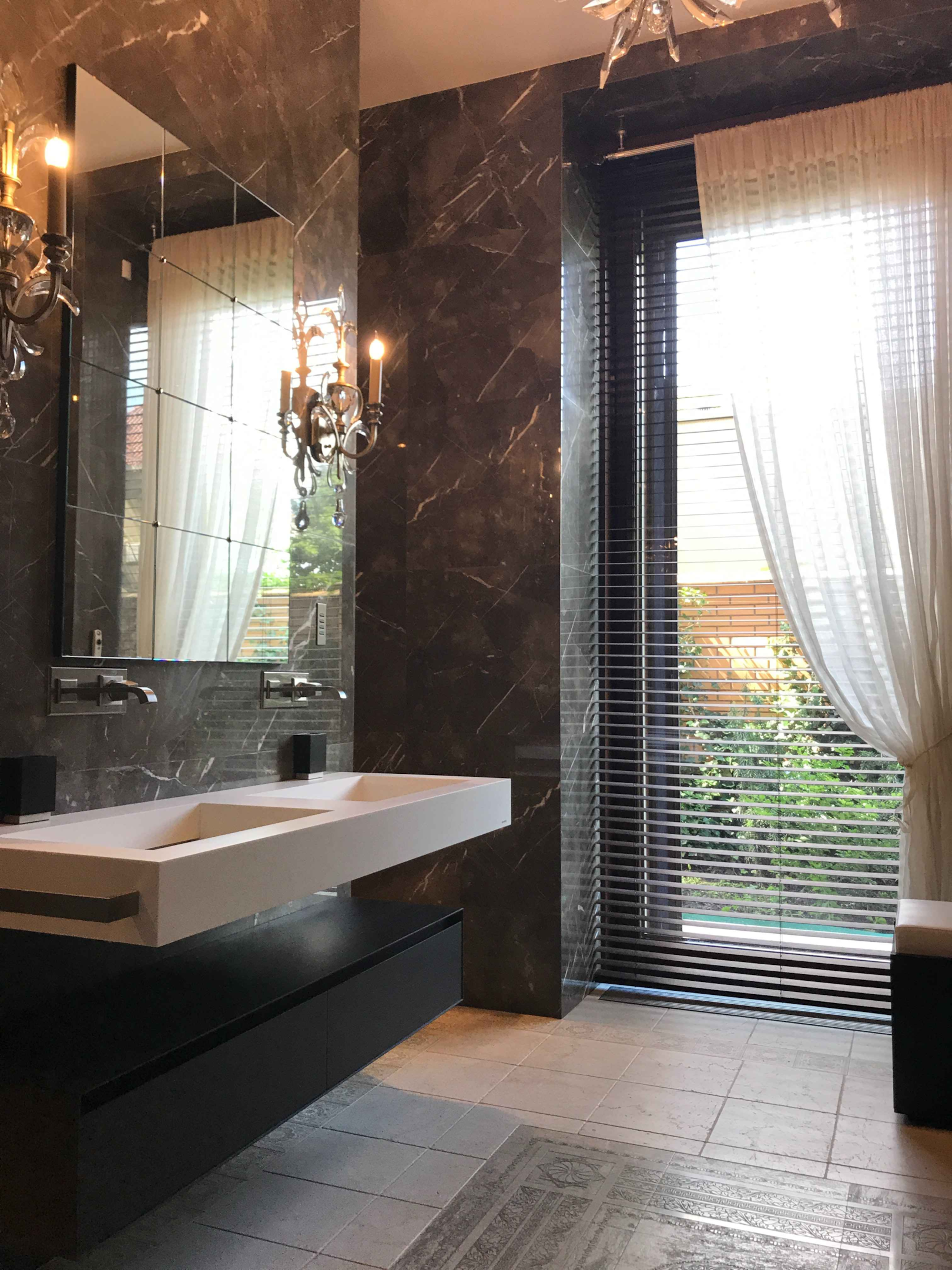 Even the most neutral bathrooms can benefit from adding tactile and aesthetic appeal with matt black hardware. It looks fantastic in practically any setting because it is so ultra-modern and elegant. The shower fixtures, faucet, and vanity unit provide a dramatic flair to this space, and the simple white tile walls in unique shapes keep it looking airy and light.
Maintain curves, steps, ornamental moldings, and other decorations to a minimum while remodeling a bathroom. The cost of fitting out a design will decrease the simpler it is. When your project grows incredibly complex, you run the risk of making the worst bathroom renovation errors.
>>>> Read more: Expand your space with dormer bathrooms
TTH Builder – High-Quality Remodeling Federal Way
TTH Builder is one of the best remodeling businesses in the region, which also serves as the top-ranked in the construction industry. If you pay a visit to their website, you can see numerous stunning remodeling projects that can absolutely catch your attention right away thanks to their professional and top-notch services. With TTH Builder, you can be assured that such an expense for home improvement projects will not leave you disappointed!
For more information and a free estimate, here is some information you might need:
Phone: (206) 258-9103
Website: https://tthbuilder.com/