Refinishing hardwood floors are a wonderful method to add a refreshing look to an aging house and make it look like it just came off the production line. It's also a cheap method to update your house without shelling out thousands of dollars for a complete remodel. However, if you do not prefer the DIY type, it is supposed to be difficult and time-consuming to refinish hardwood floors.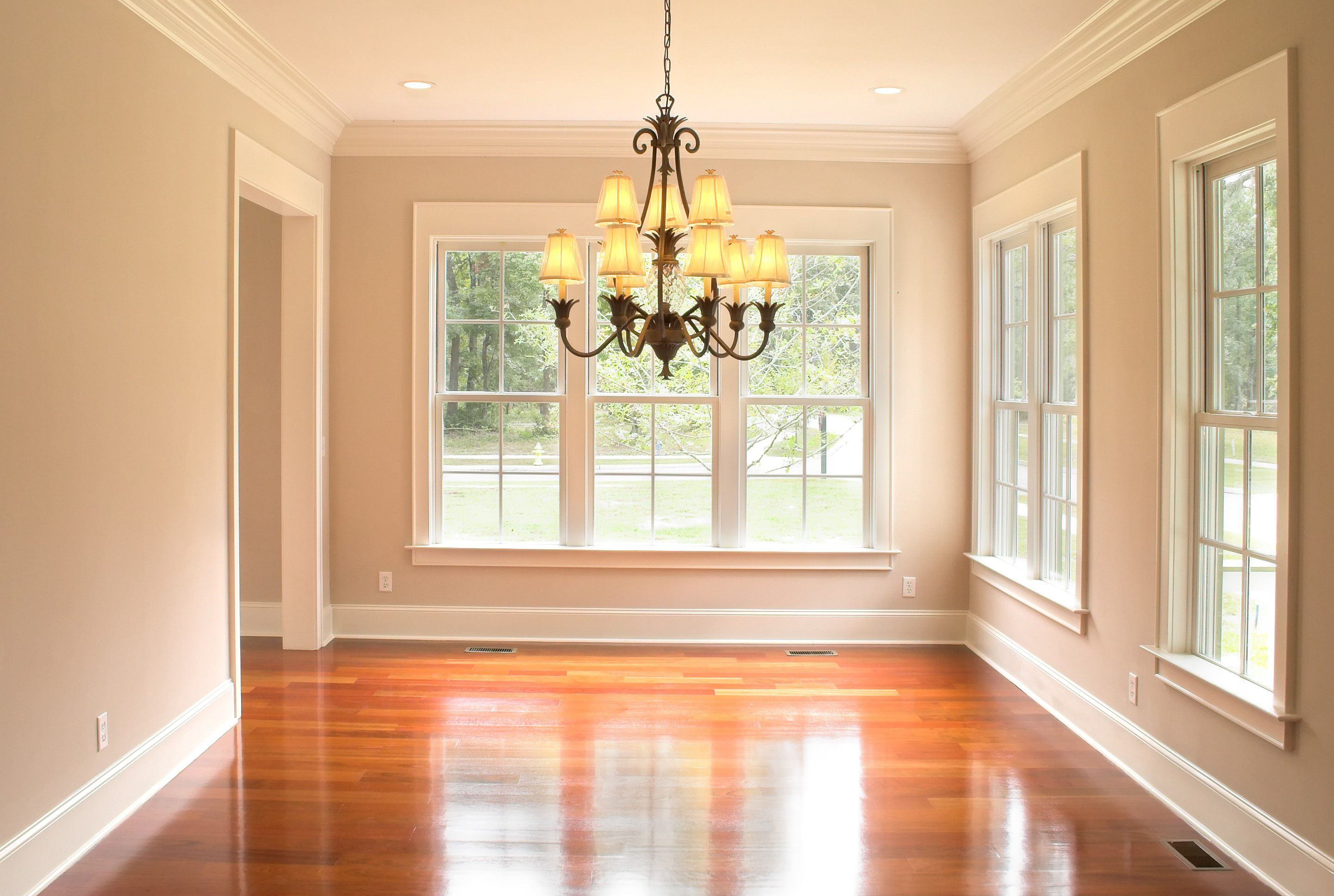 Your hardwood floors will be protected from any damage your family can throw out by being refinished, ensuring they last for a period of time. However, sanding and refinishing hardwood floors is a demanding job. An error will be visible in the entire floor project. Fortunately, we're here to clarify the procedure for you so that you may quickly restore the fresh appearance of your floors! Learn more about refinishing hardwood floors, as well as advice for achieving success in the article below!
Or you may contact us at (206) 258-9103 for free consultations!
What is Refinish Hardwood Floors? – Kitchen Remodel Federal Way
Hardwood floors that have been scraped and worn out can be restored by sanding them to a smooth surface and applying a fresh layer of an oil-based finish. In this way, wood putty and a putty knife will be used to patch up any holes or scratches in the existing floorboards.
Comparable in concept to furniture refinishing, which entails sanding down scuffed furniture to a smooth surface and then painting it, the procedure is identical in execution. As a result of the type of wood being restored, however, the procedure of refinishing hardwood floors isn't quite as labor-intensive as refinishing furniture.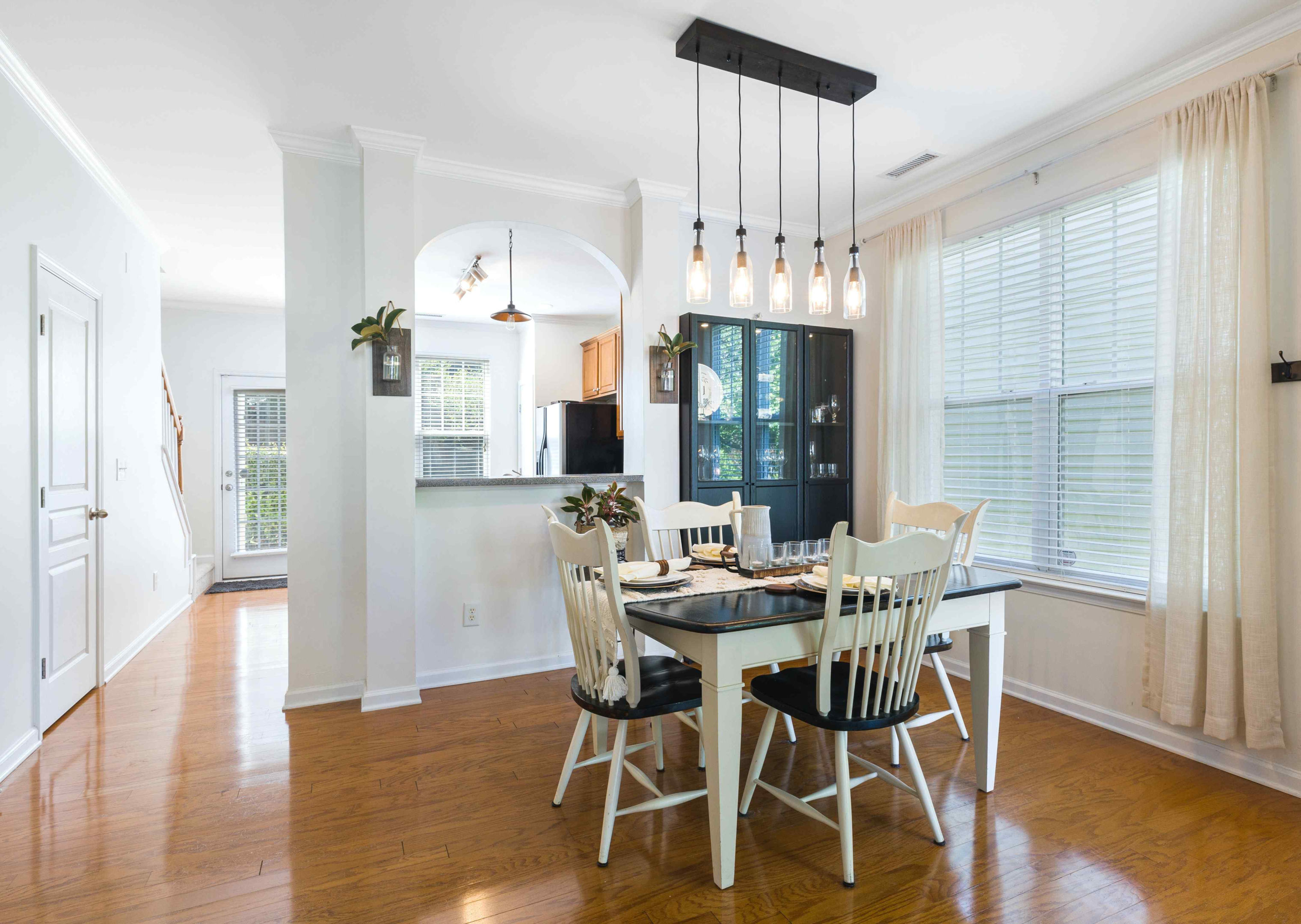 While refinishing hardwood floors, the finish must be put all the way across the floor, not just the top layer. Although it takes longer and is more challenging as a result, the end outcome is considerably better. One of the finest methods to improve your home's appeal without going over budget is refinishing hardwood floors. Your hardwood floors will also be far more resilient to harm once the procedure is completed.
Notices before Getting Hardwood Floors Refinished
Is the Hardwood Flooring in Your Home Fake?
How can I effectively repair hardwood flooring in an apartment without a refinished floor? Identifying your floor's kind is the first step in properly restoring your hardwood floors. Although it might seem obvious, there are several kinds of wood flooring, some of which seem like hardwood but are actually composed of completely different materials.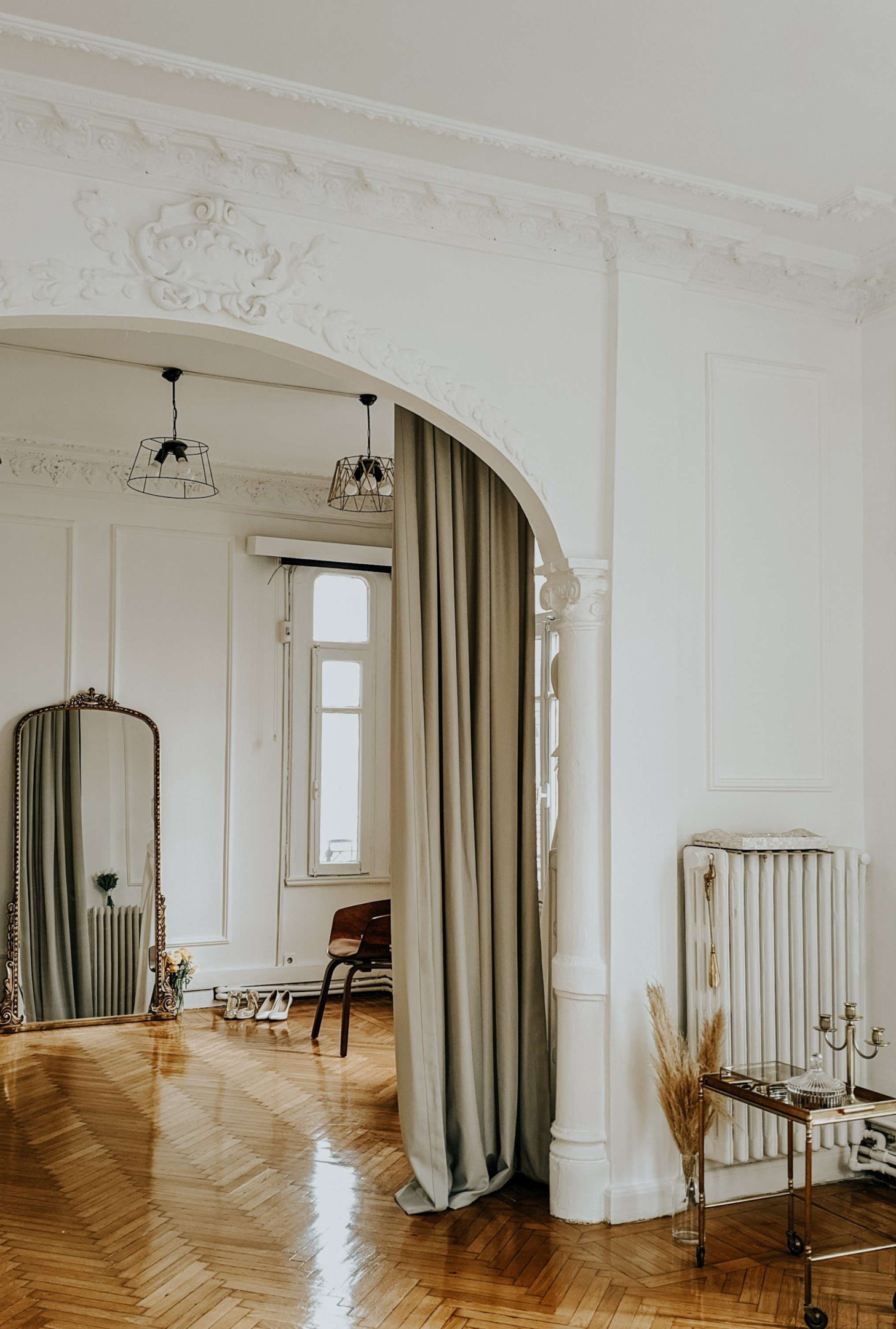 The earliest imitation of hardwood is laminate. The goal of laminate plank flooring is to replicate the appearance and texture of real wood by layering synthetic materials and embossing them with a wood grain pattern. Laminate flooring often feels like hard plastic, making it rather simple to identify if it is composed of that material. Laminate cannot be refinished but there are various recoating techniques that use chemical abrasive particles.
>>>> Read more: Floors made of Coke
How to Determine Whether Your Hardwood Floor Can be Resurfaced?
Given that a normal solid wooden floor may often be refinished a number of times prior to needing to be replaced, you might not need to estimate the current thickness of your floor if you are aware of its previous refinishing.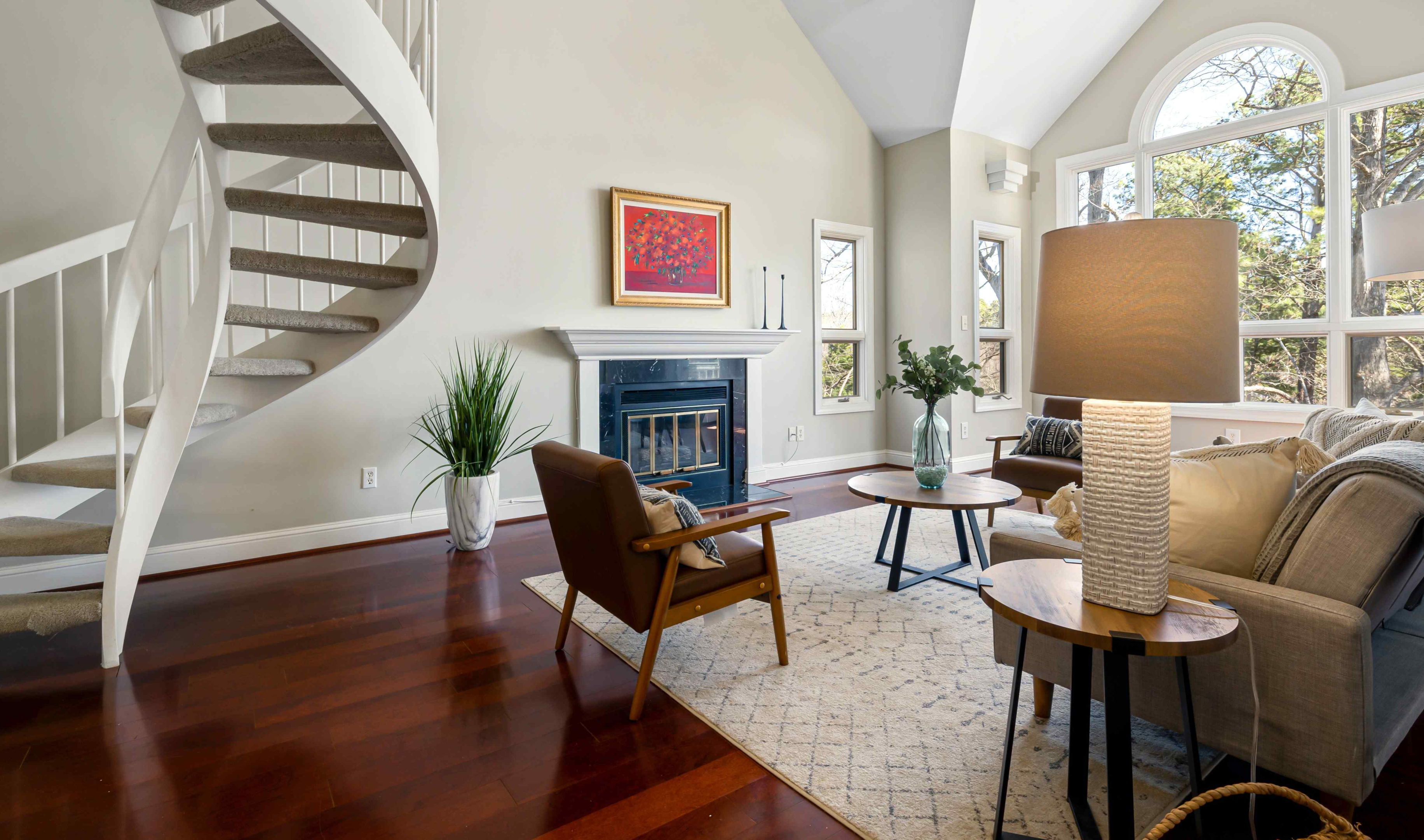 Engineered hardwood floors are a little trickier because less expensive models will have a thin coating that won't even sustain up to one round of refinishing. However, if you've got a receipt, box, or model number, you might be able to find out how thick the floors were original.
They can normally be refinished at least two times if they originally had 1/8″ of veneer, and up to three or four times if they originally had 3/16″ before replacement becomes the preferable course of action. Due to their thinner wearing layers, machine- or hand-scraping the finish is not advised for refinishing wood floors.
>>>> Maybe interested: Maple Wood Floors
Do You Need to Refinish or Recoat Your Floors?
Once you are aware of the sort of flooring you have, you should consider whether a complete refurbishment or a more subtle shield and recoat are required. Applying a fresh protective layer after lightly roughing up your floor with a sanding screen constitutes a recoat. This is significantly simpler and less expensive than refinishing, but it only addresses issues with the insulating covering's top layer. Contrarily, a refinish will address mild tarnishing and staining but will cost significant money and effort.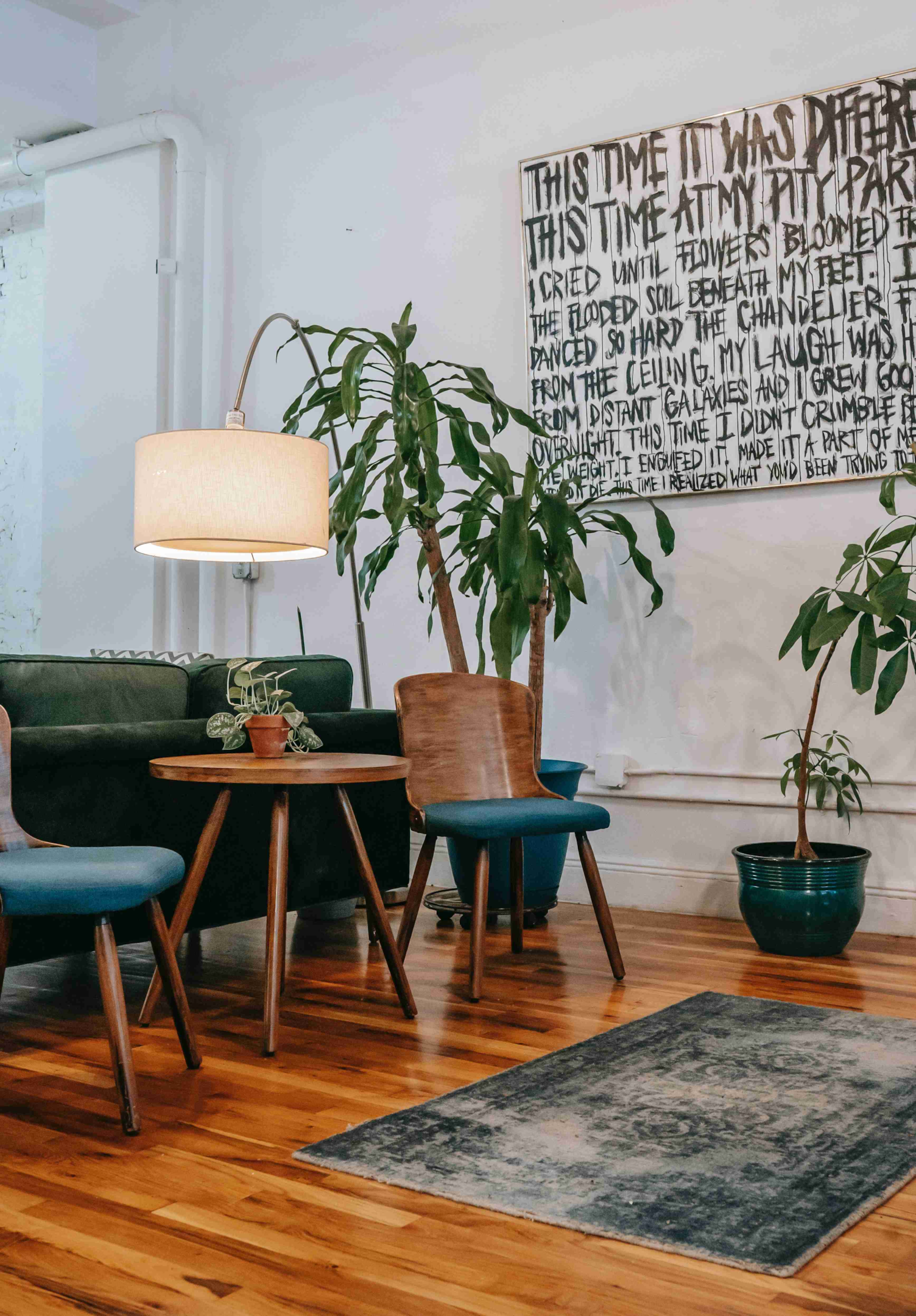 It's crucial to test a location that has been exposed to common home cleansers since with time the floor will become impregnated with those substances and a polyurethane finish coat won't bond to the floor effectively.
Do New Hardwood Floors Cost Less Than Refinished Floors?
Although hardwood floors are resilient, they can get nicks and scratches, which makes it more necessary to remove or refinish the flooring. Generally speaking, it is more cost-effective to refinish your hardwood floor.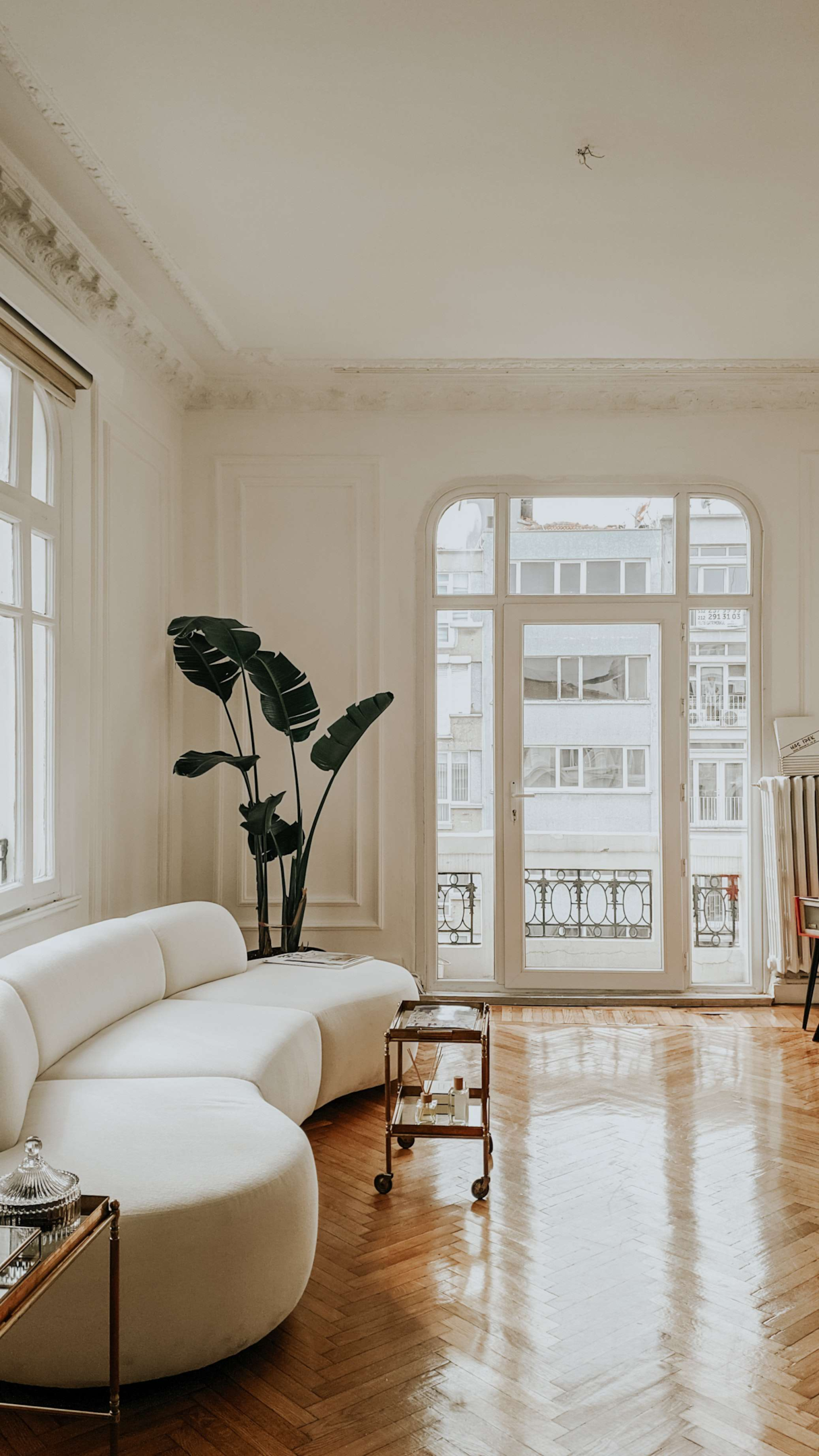 The entire project of repairing the hardwood floor can be extremely frustrating. Refinishing the hardwood floor is the greatest choice to reduce this tension. Refinishing isn't nearly as difficult as completely replacing the flooring.
Refinishing your hardwood floor, however, is always a superior choice when considering the cost, time, materials, and labor involved.
Tools and Materials – Federal Way Flooring Refinish
You might need to buy some of the items listed, based on the scope of your project. While you may be able to get by with less than a number of supplies, you'll want to ensure you have sufficient things to finish the task properly.
Floor Sander
For refinishing floors, it is advisable to use a floor sander. These machines include a unique attachment that enables you to sand utilizing low, medium, or high grit, and they are made for hardwood floors. You should avoid sanding your floors with too fine of grit because doing so could harm them.
Floor Vacuum
To maintain your workspace tidy and clean, you should also spend money on a floor vacuum. Floor vacuums are useful for a range of tasks, including floor refinishing. A cheaper solution is that you can lay plastic sheeting on a specific place to avoid dust from spreading around your house, but you may also need a floor vacuum to clean the floor afterward.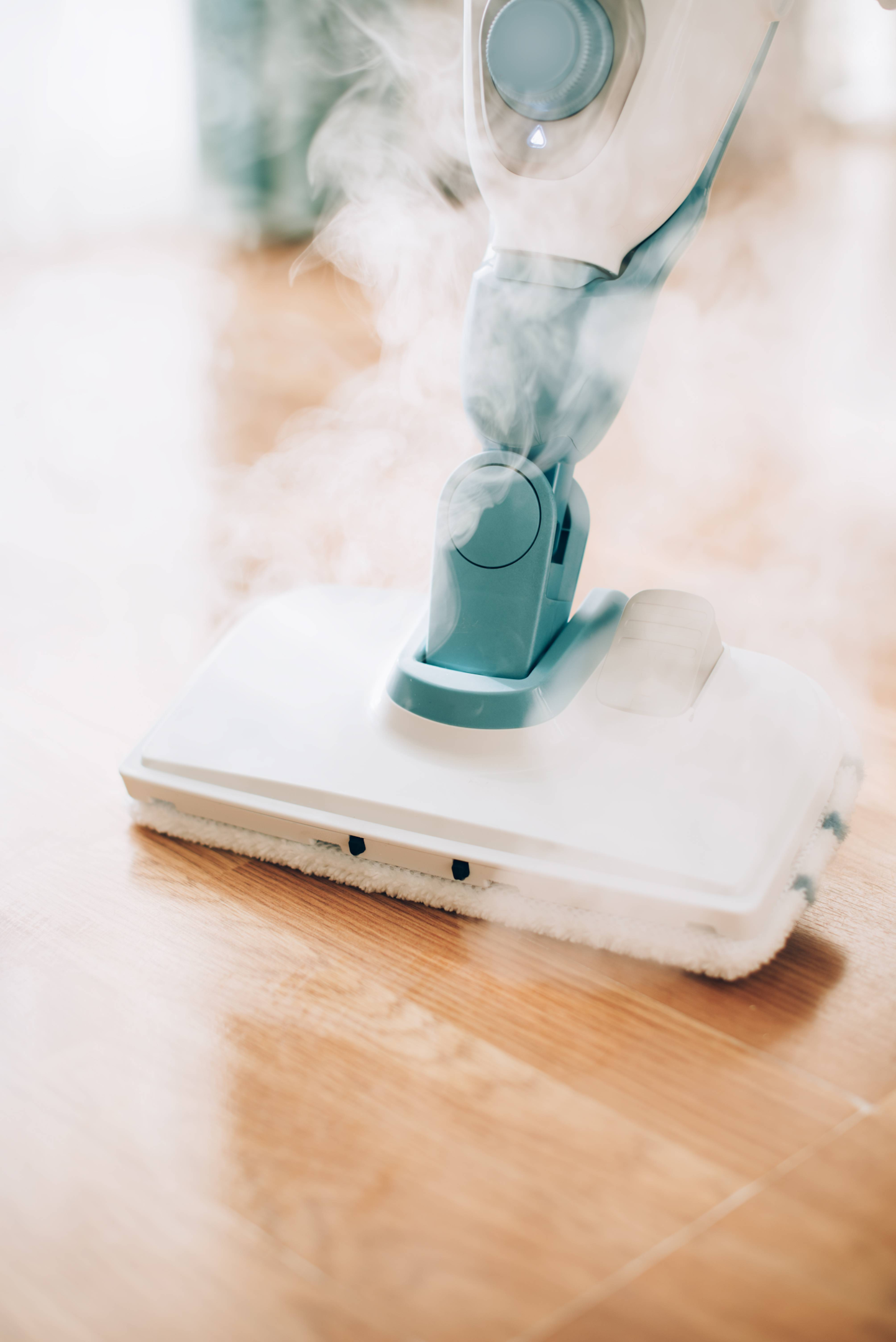 Vacuum Sealer
Another necessary item you should purchase is a vacuum sealer. In addition to sealing hardwood floors, vacuum sealers assist in producing reusable bags that you may use to keep food and other objects.
Handheld Vacuum
Last but not least, you should spend money on a handheld vacuum to perform your flooring task. These vacuums assist you in making your project tidy and clean by removing dust on the top of your floors. Another practical suggestion is to use a tack cloth to wipe the sanded areas after vacuuming the dust off of them to completely remove it and restore your home's clean floor.
Wood Floor Refinishing Cost – Hardwood Floor Installation Federal Way
Hardwood Floor Refinishing Price per Square Foot
When refinishing hardwood floors, surface size is a crucial consideration since it affects the cost. The typical range is around $1,000 and $2,400. The whole price covers renting sanding equipment as well as buying sanding pads, wood stain, brushes, and finish. Professionals typically bill by the square foot of the floor. Homeowners often spend between $3 and $8 per square foot, such as labor and material costs, to finish a task.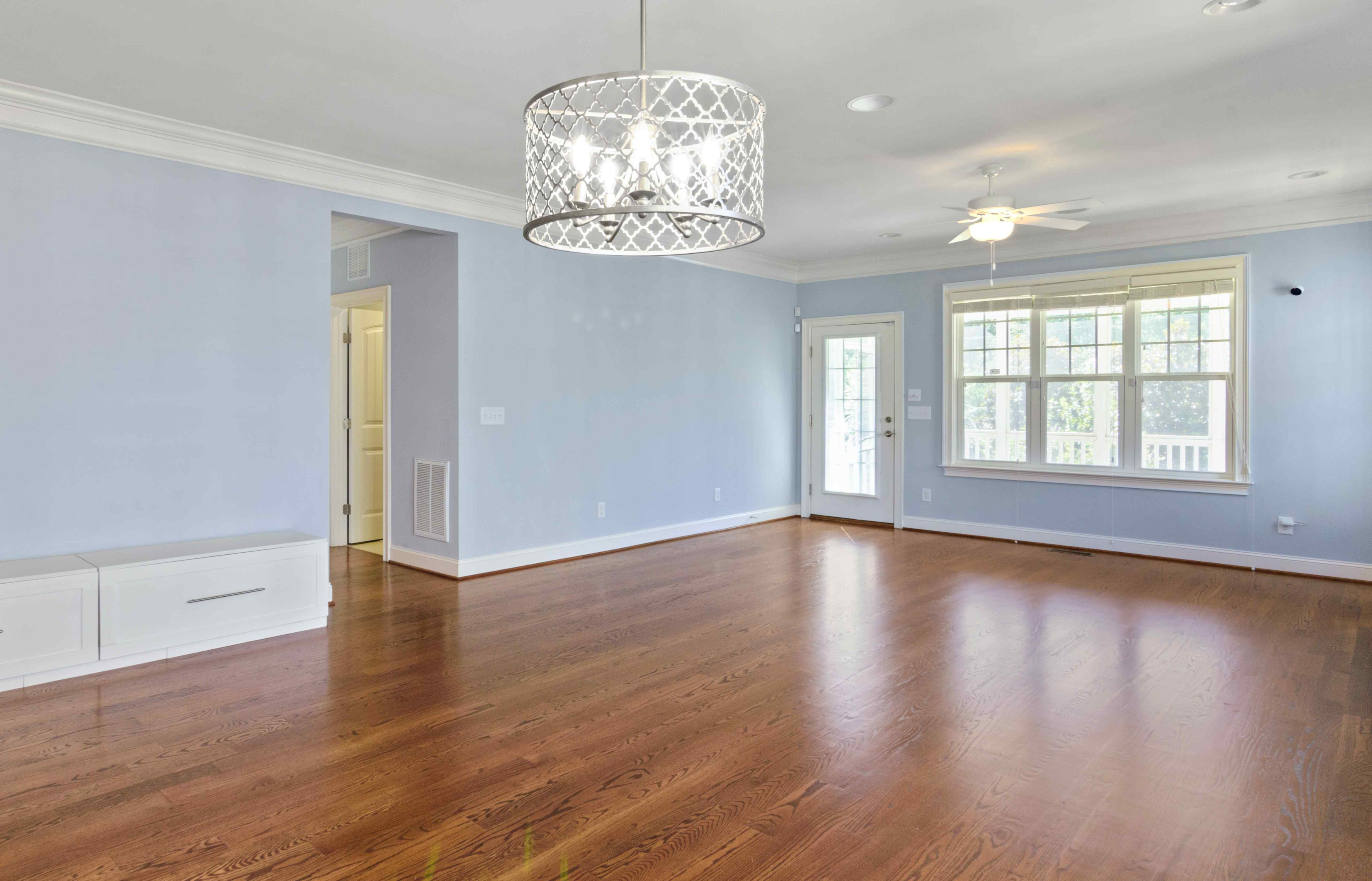 Hardwood floor restoration expenses are primarily labor-based at about 80% of the overall cost. The length of the process affects how much it will cost to restore hardwood floors precisely. The size of the surface is just behind. The price of refinishing will increase with surface size.
Price Depending on Finish Type of Refinishing Hardwood Floors
Various kinds of wood treatments are available, and they might be matte, glossy, satin, or any other color. Your hardwood floor's final appearance is determined by the finish option you select.
For most finish choices, the price per gallon ranges from $20 to $550. Any finish you choose can be applied to a variety of surface sizes, extending the number of times you may use it before having to replace it. Explore the variety of finishes in greater detail below.
Oil-based Polyurethane
It will cost between $20 and $50 per gallon to refinish hardwood floors using oil-based polyurethane. Yet, it is also the most popular form of finish since it is highly resilient and provides hardwood floors with a conventional appearance. Heavy traffic may be tolerated by oil-based polyurethane, which is very simple to use because any mistakes can be corrected right away. It dries in less than 24 hours and eventually turns amber in color.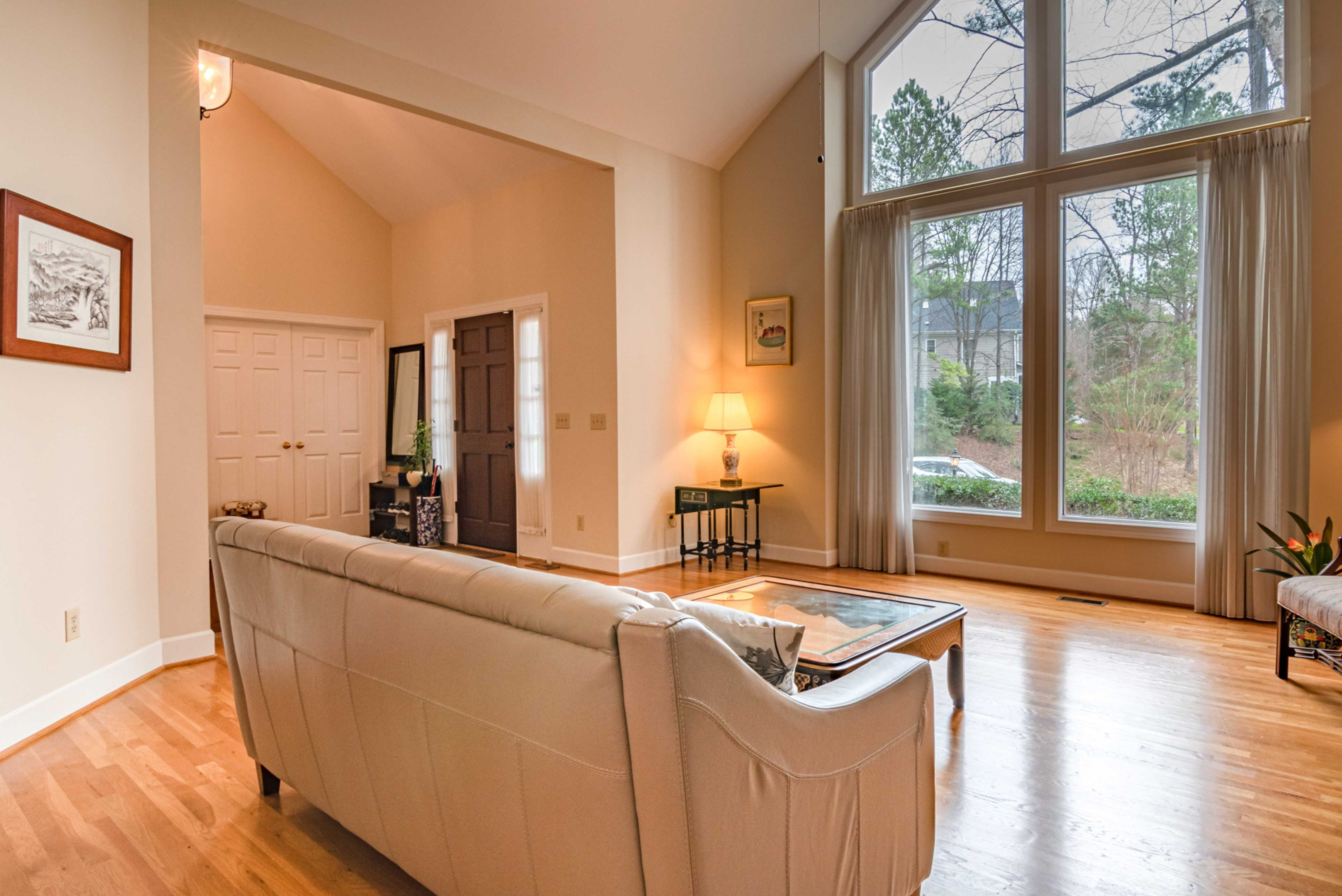 Water-Based Polyurethane
Water-based polyurethane costs between $30 and $55 for a gallon. It is the next most desired finish type due to its low cost and simple application. Water-based polyurethane also gives the floor a shiny appearance and dries for about four days.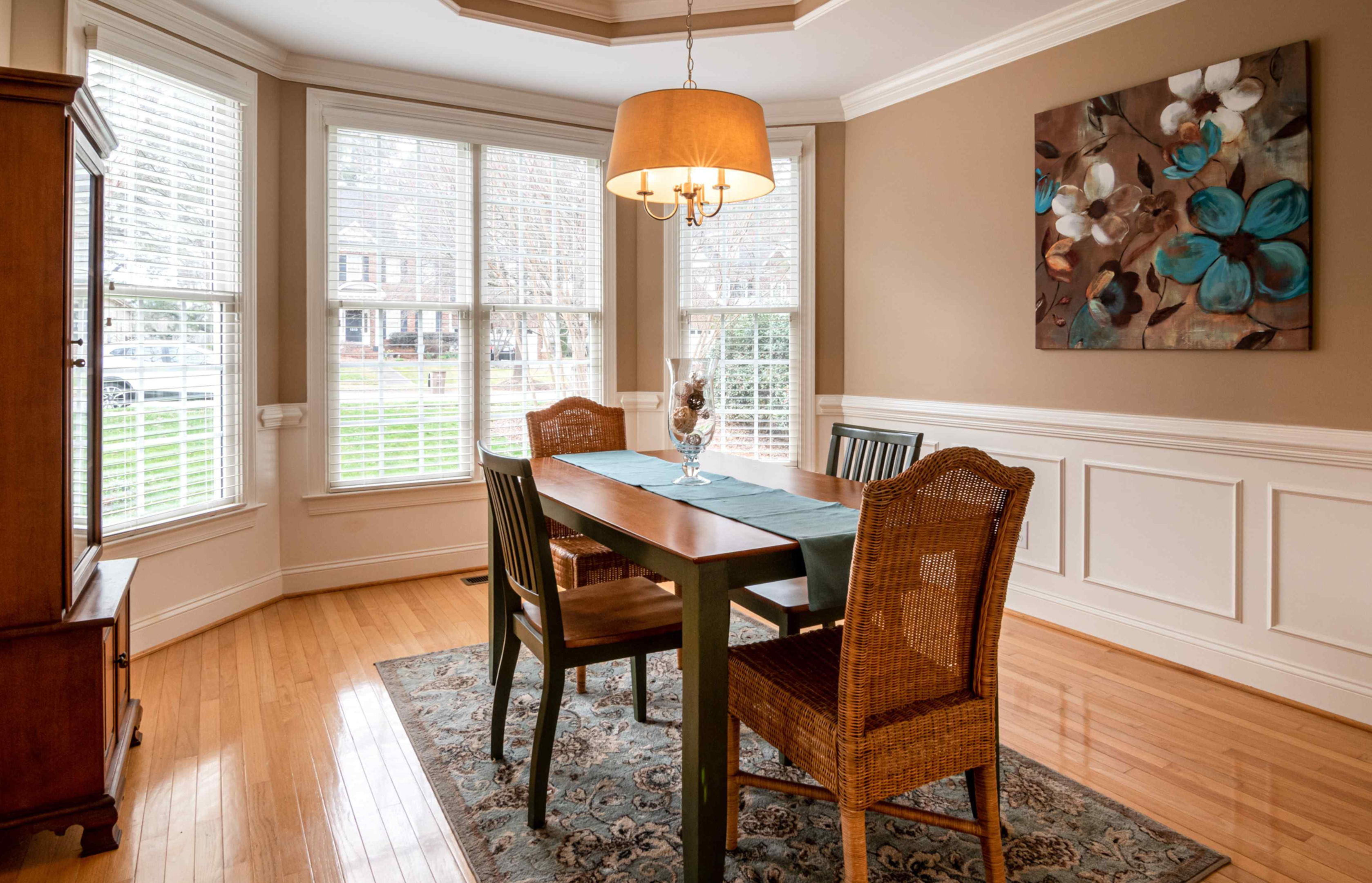 Unlike other types of finishes, water-based polyurethane application takes less time, which makes it becomes a preferable choice for many people. The fact that oil-based polyurethane is more expensive than water-based polyurethane demonstrates how the choice of finish type influences the cost of refinishing hardwood floors.
Hardwood Floors Cost of Waxing
The price for a gallon of liquid or paste wax ranges from $35 to $55. Putting liquid wax entails spreading it evenly across the floor and rubbing it into the wooden flooring material. The expert will need to buff it again when it sets.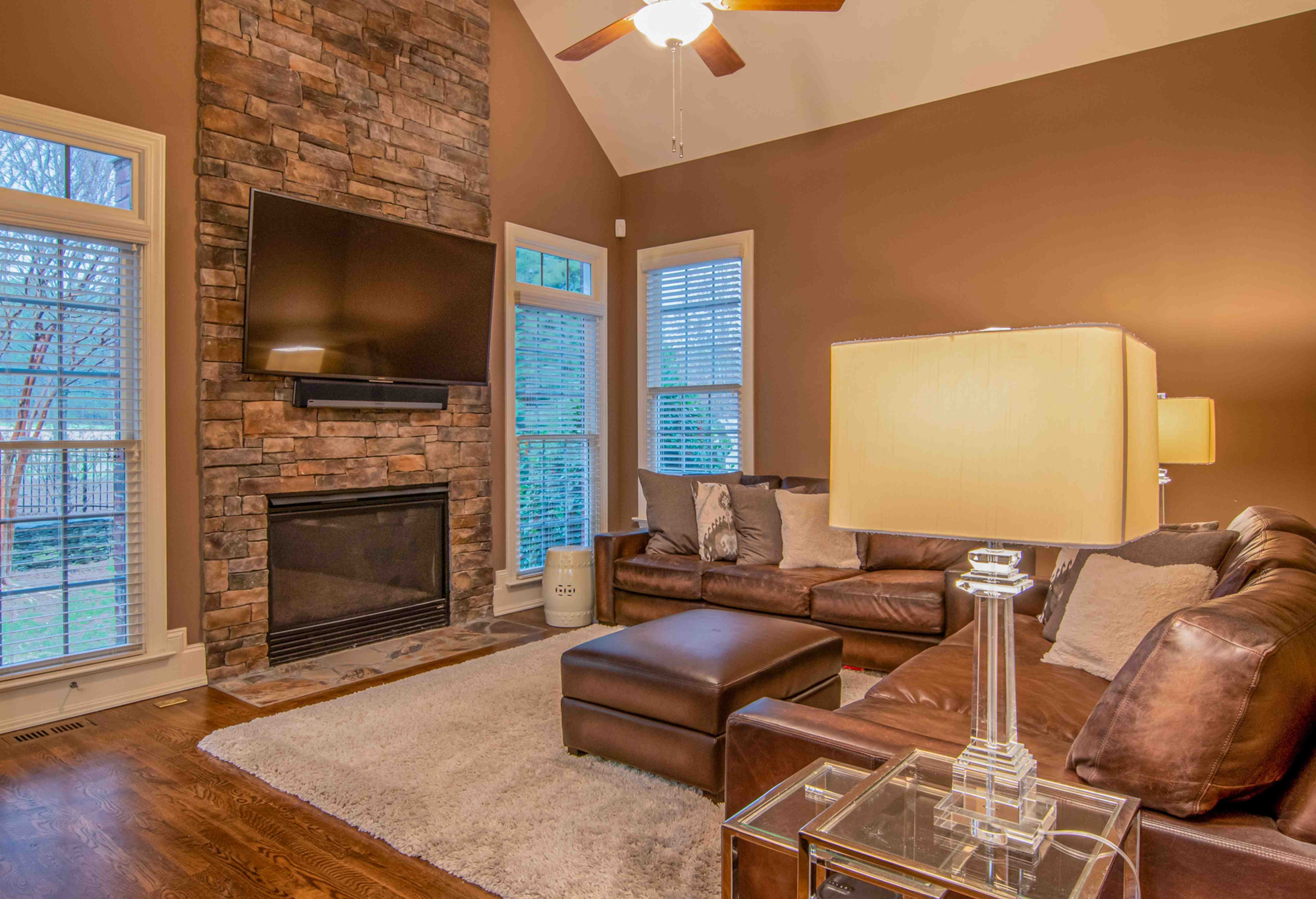 Since wax finishes provide the floor with a natural appearance, many people adore using them. Furthermore, adding wax finish to high-traffic areas for preservation has a number of advantages.
Choosing a Reliable Contractor – Home Improvement Federal Way
On the Internet, there are a ton of remodeling companies to select from, or you can look up some companies in your neighborhood. When you check the reviews of the firm you want to work with and see a lot of them are positive, that's a good sign that they'll perform a great job with an attractive design that matches your interests.
TTH Builder – High-Quality Remodeling
TTH Builder is one of the best remodeling businesses in the region, which also serves as the top-ranked in the construction industry. If you pay a visit to their website, you can see numerous stunning remodeling projects that can absolutely catch your attention right away thanks to their professional and top-notch services. With TTH Builder, you can be assured that such an expense for home improvement projects will not leave you disappointed!
For more information and consultation, here is some information you might need:
Phone: (206) 258-9103
Website: https://tthbuilder.com/