When a bathtub becomes worn out or when the style or color becomes intolerable, we'd all prefer to completely replace it. However, the replacement is costly, dirty, and extremely challenging to do yourself. Because of this, there is a widely used option: bathtub refinishing. The needs of many homeowners who want a refreshed bathtub at a lower cost or the inconvenience of a complete replacement are fulfilled by this solution.
Refinish bathtub, sometimes referred to as resurfacing or reglazing, is a feasible alternative for porcelain, enamel, or fiberglass tubs that have cracked, chipped, or suffered severe scratches. By not replacing the tub, refinishing bathtubs enables you to cut costs and keeps further debris from going to the landfill.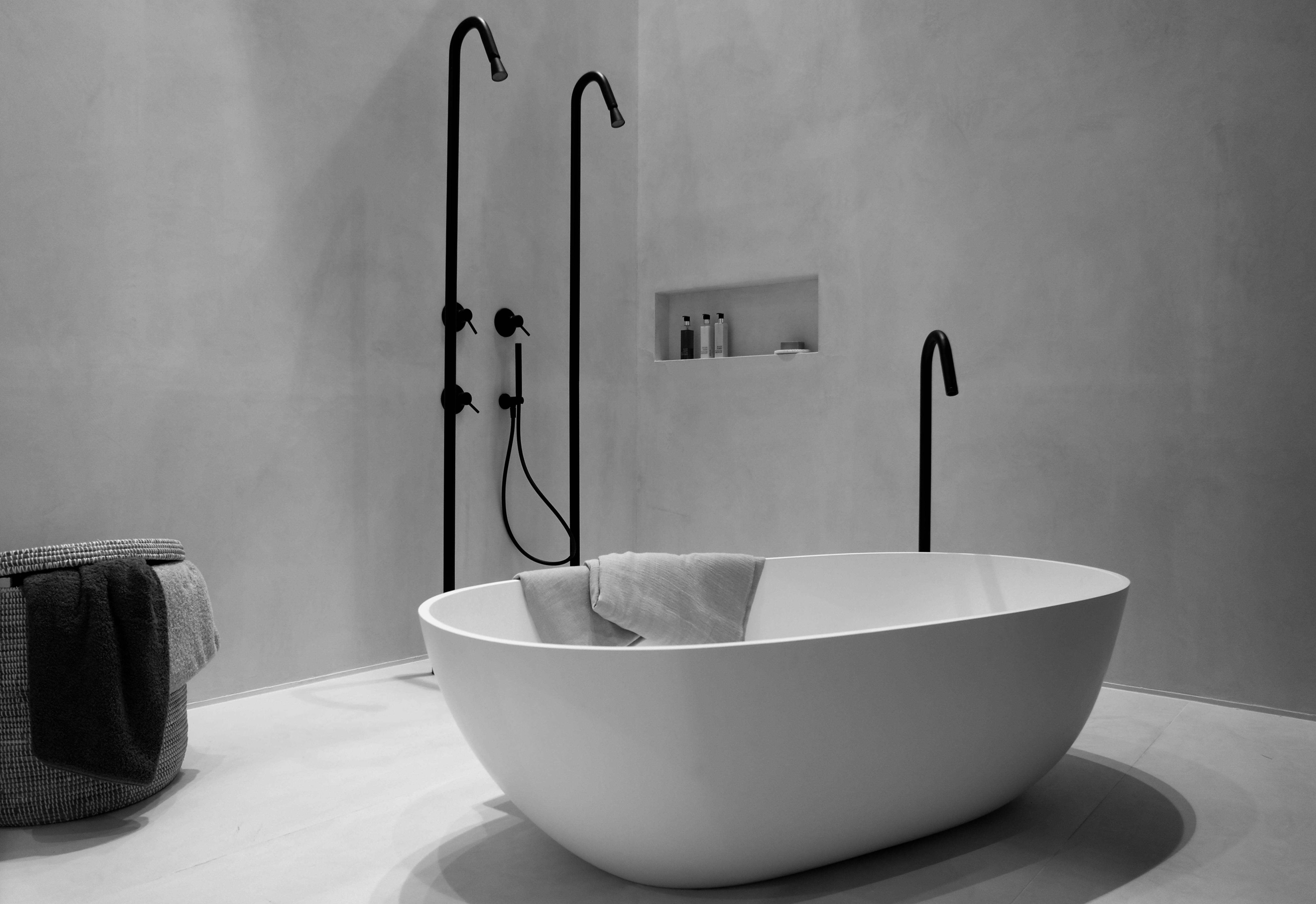 So before you throw away your old tub, think about giving what you already have a refinishing job. For all the information you need on bathtub refinishing, see our guide below.
Or directly contact us at (206) 258-9103 for free consultations!
What is Refinish Bathtub? – Federal Way Tile Installation
The bathtub refinishing process involves coating your present bathtub and surrounding including several stages. Without removing your current bathtub surfaces, the refinishing professional cleans, sands, repairs, and paints over it.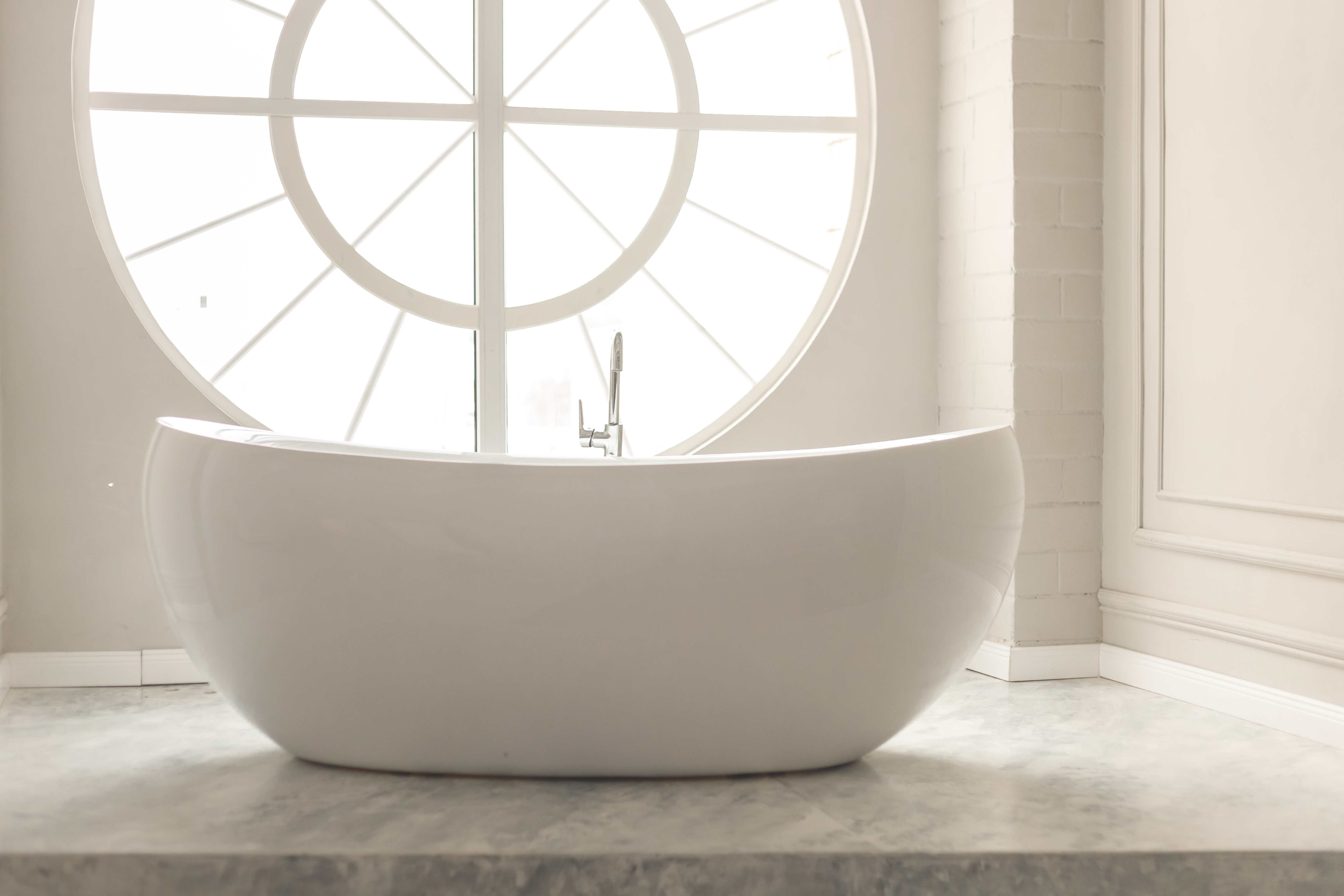 Instead of using standard paint from the store, a coating designed specifically for bathtubs is employed. The precise recipe changes based on the substance that was originally used to make the tub. For refinishing a tub, DIY refinishing kits are also offered, however, they typically yield inferior results to practical guidance.
If the tub is not too severely damaged, bathtub refinishing is a fantastic alternative; however, severely damaged tubs might not be suitable for refinishing.
Replacement or Refinishing? – Home Improvement Federal Way
Assure that refinishing is the best choice prior to actually rushing out to the store to buy the materials. Refinishing your tub is an excellent alternative if it has little spiderweb fractures, some surface damage, or just appears worn and dingy.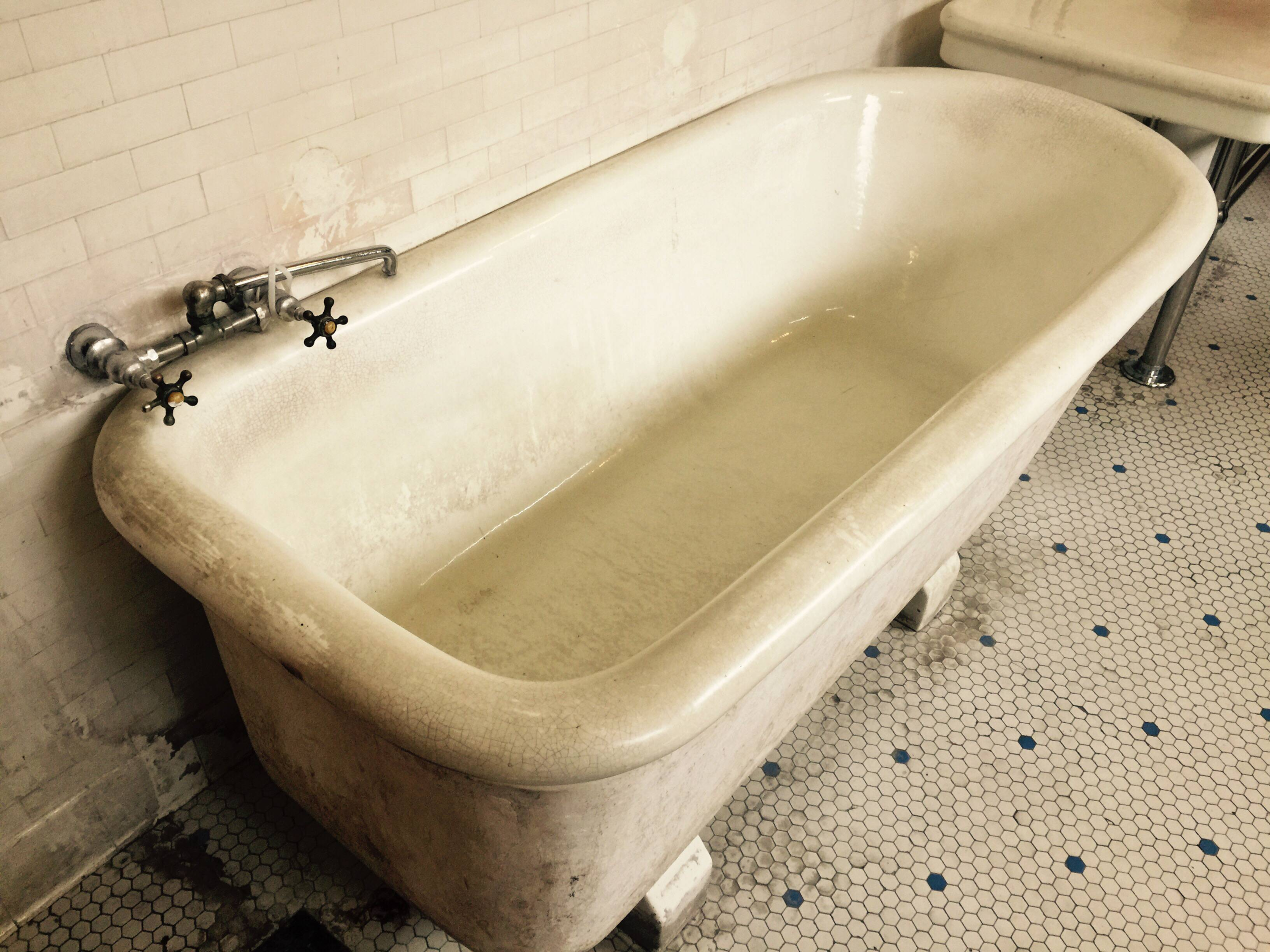 Deeper fissures, holes, or rusty patches, on the other hand, suggest that you should replace the tub entirely. Refinishing is undoubtedly less expensive than replacement, but attempting to conceal structural flaws or holes will just postpone the unavoidable.
When is Refinishing a Bathtub a Good Investment?
Older bathtubs are ideal candidates for refinishing because they frequently have more character and are constructed with greater materials than those used to make bathtubs today. Of course, the process may not be a perfect choice. For instance, replacing a more recent, low-quality tub with a better one will often yield better results.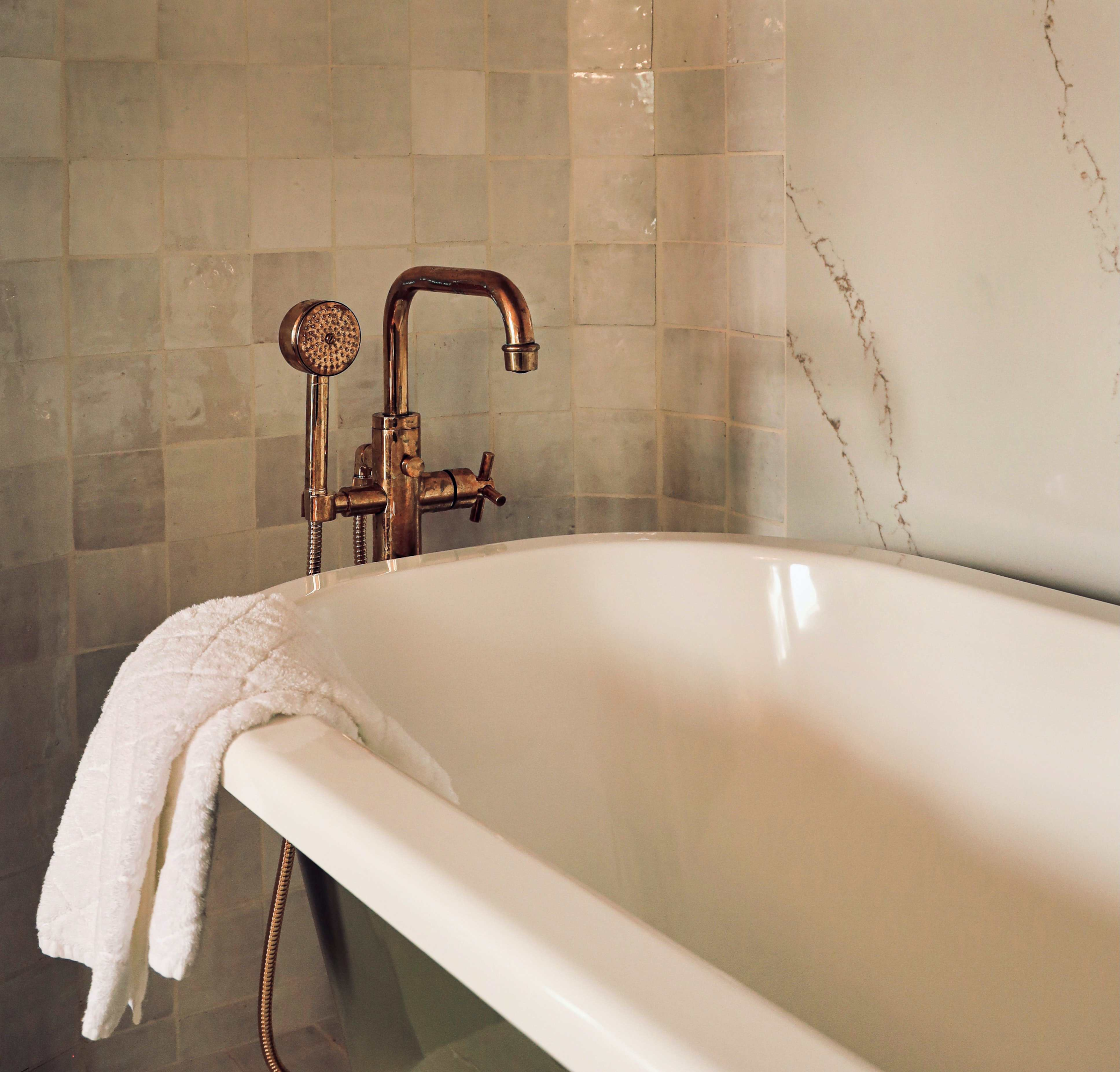 Badly damaged tubs can also not be suitable for reglazing. Additionally, replacing the bathtub rather than simply refinishing it is necessary if you're upgrading and want a bigger tub or one with more contemporary amenities, like jets.
Why You Should Get Bathtub Refinishing? – Flooring Refinish Federal Way
Give Your Old Bathtub a Fresh Look
After a period of being used, a bathtub is one of the most vulnerable bathroom hardware. Refinishing is an ideal method to repair little damage on the surface of bathtubs at a reasonable expense.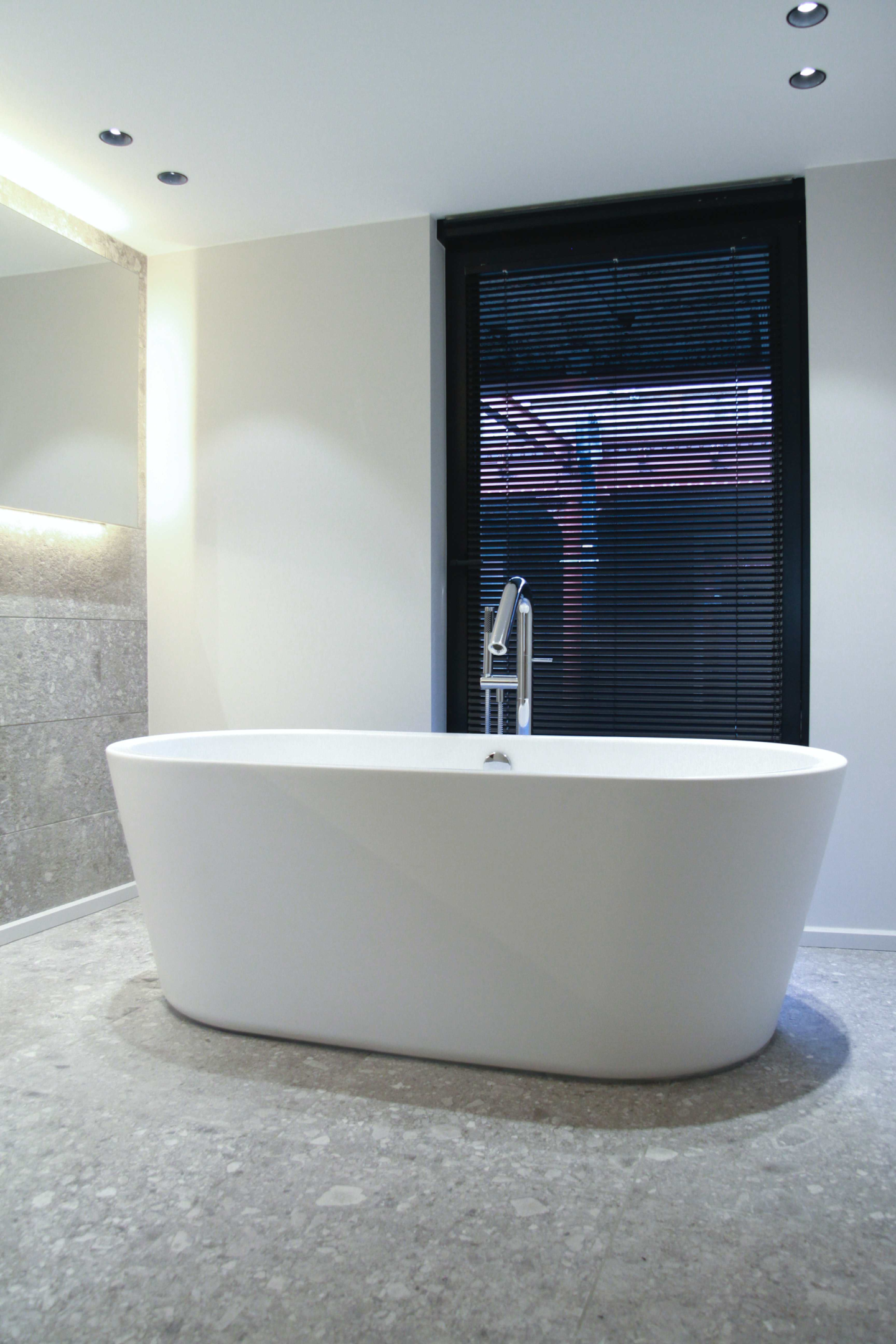 Although aesthetic evaluation is always a question of taste, the majority of individuals believe that refinishing yields desirable results because the procedure preserves the precise features of your current bathtub.
>>>> Read more: Acrylic Shower Walls
Reduce the Hassle of Demolition
The cost of a new tub can persuade one to get one. Tub prices at large retailers can range from $200 to hundreds of dollars, based on the size and extras like jets.
When replacing a bathtub, the previous one must be totally demolished on-site using bathtub spouts or other tools. The outdated fittings and plumbing fixtures will likely need to be removed and replaced, along with most or all of the tiling surrounding the bathtub, and the flooring may need to be changed or adjusted.
Expense – Kitchen Remodel Federal Way
Refinishing is generally less costly than having a brand-new tub installed, though rates vary based on the company. The average cost to refinish a bathtub is roughly $600, while some homeowners claim lower costs. Therefore, you can save a considerable amount of money spending on bathroom remodeling.
>>>> Read more: How To Save Money On Bathroom Tile?
DIY Project – Federal Way Tile Installation
For $100 to $200, you can do a simple bathtub refinishing job on your own with basic steps and materials which can be bought from stores such as an abrasive pad, etching powder, or epoxy coating. But if you don't put a lot of preparation into it, your outcomes might not be great. Some people ignore this preparation stage, they just clean the tub's surface with paper towels before many important steps later. Professional teams who specialize in this service will complete the task more quickly and competently than any DIY refinishing kit.
>>>> Read more: Custom Bath Remodeling
Refinishing Tub Costs on Average – Bathroom Remodel Federal Way
Replacing an old tub with a brand-new one is rarely straightforward. To fit through the bathroom door, the original tub nearly invariably must be split into parts. Plumbing, flooring, trim, and surrounds may also need to be removed and replaced. While the price of a new tub might be as little as $150, labor costs for the replacement process can easily push the cost up to $1,500 or more.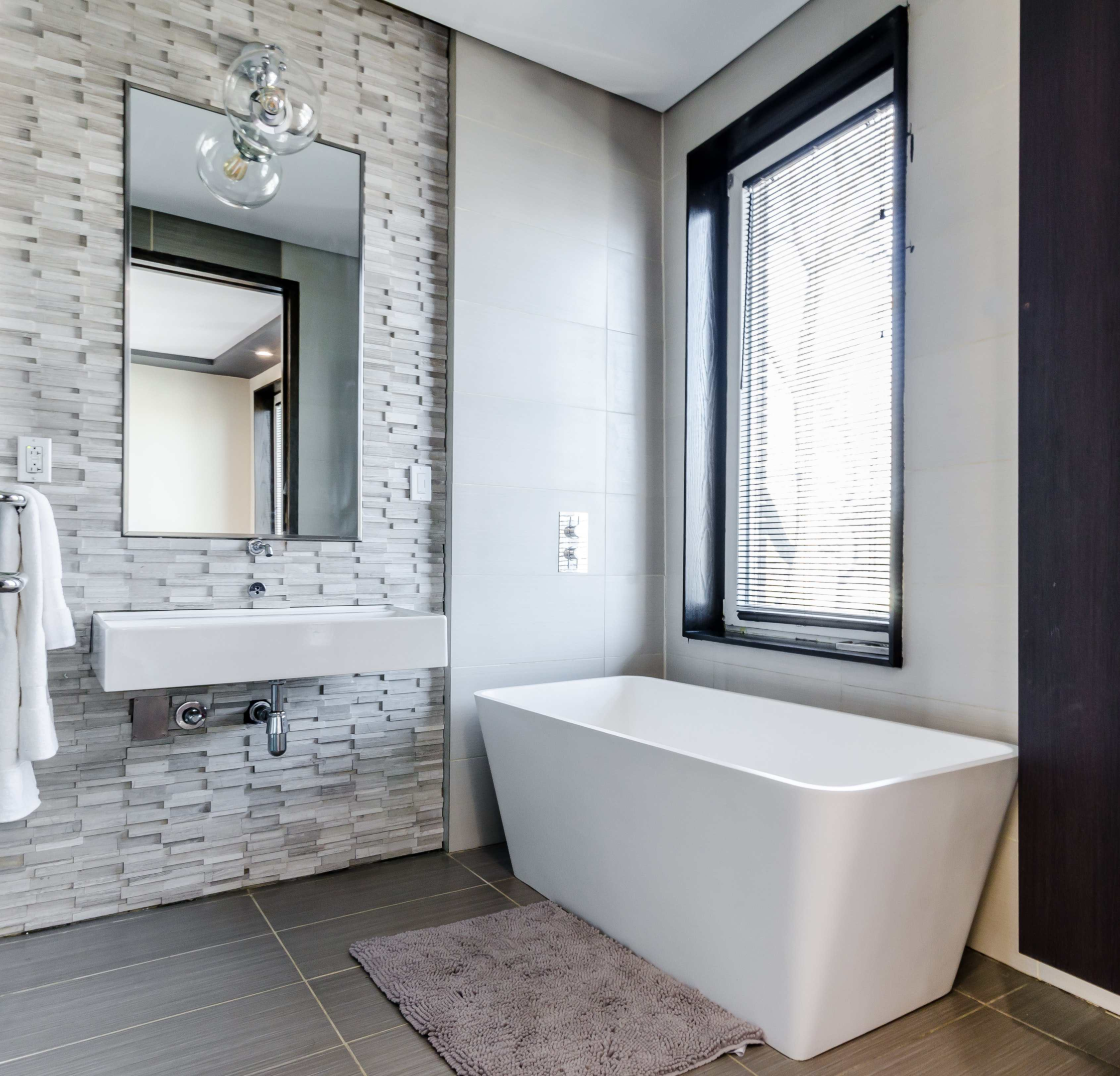 Instead, a lot of people opt to have their old tub reglazed or refinished, which might cost anywhere between $300 and $600, depending on the technique and location. Therefore, bathtub refinishing is considered to be a more economical option if you want to save money on bathroom remodeling. A skilled specialist can probably repair and re-coat the surface for a fresh appearance whether your bathtub is discolored, soiled, or even if it has significant rust and cracks.
Partially Refinished the Existing Tub
The most inexpensive action to take is to merely fix and resurface the trouble spots. Check your warranty for refinishing issues caused by the servicing provider. Some businesses offer five to seven-year warranties that include workmanship-related problems, peeling, and other difficulties with the new coating's ability to adhere to the original surface.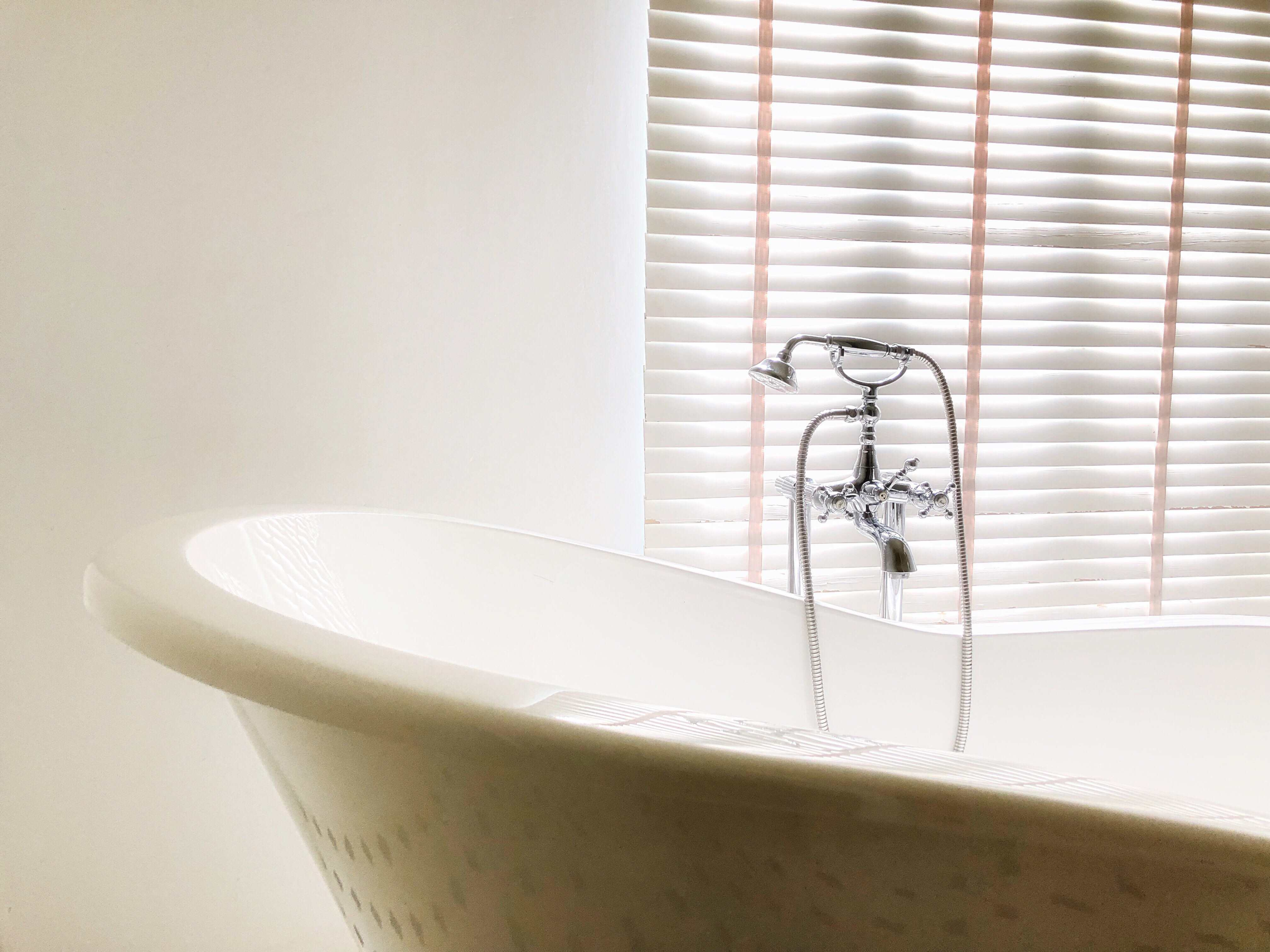 However, this method still remains a drawback when the color paint of fixing areas is not matched with the current one, so you need to be more careful when choosing to refresh only parts of your bath tub hardware.
Completely Refinished Bathtub – Flooring Refinish Federal Way
Compared to the partially refinished bathtub, the cost of refinishing the entire tub would be more significant. Shower stalls made of cast iron, steel, or fiberglass can all have their finishes refinished or painted in a completely matched color scheme. Yet, it is a worthwhile investment when it can generate a completely fresh appearance and smooth surface like a brand-new tub for your existing one.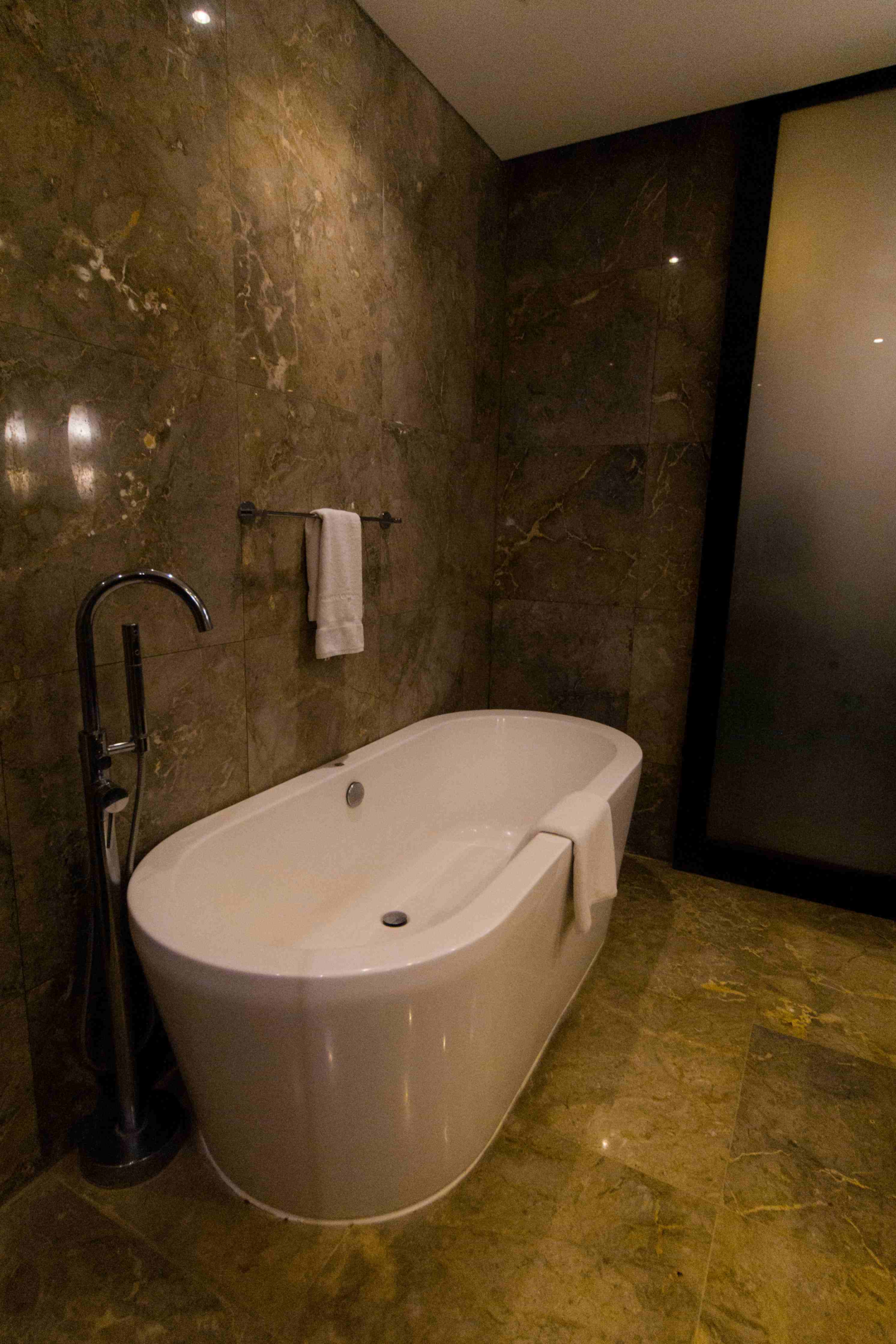 Noticeably, the bathtub surface must be thoroughly prepared by good scrubbing and etching, and any surface rust, flaking, dings, or nicks must be corrected before the treatment of the second coat for a second coating to adhere well.
>>>> Maybe interested: Shower Walls Inspirations
Bathtub Refinishing Prices by Type
The price to refinish and reglaze your bathtub will vary based on what kind of bathtub you have.
Fiberglass Bathtub Finishing Costs
Due to their longevity and variety of design options, fiberglass tubs are a favorite choice for modern homes today. Depending on its size, having a fiberglass tub that is more worn-out and refurbished should cost you between $300 and $1,000. Why is it so expensive? Fiberglass is one of the most challenging tub types to repair since extra work is required to preserve the flawless sheen.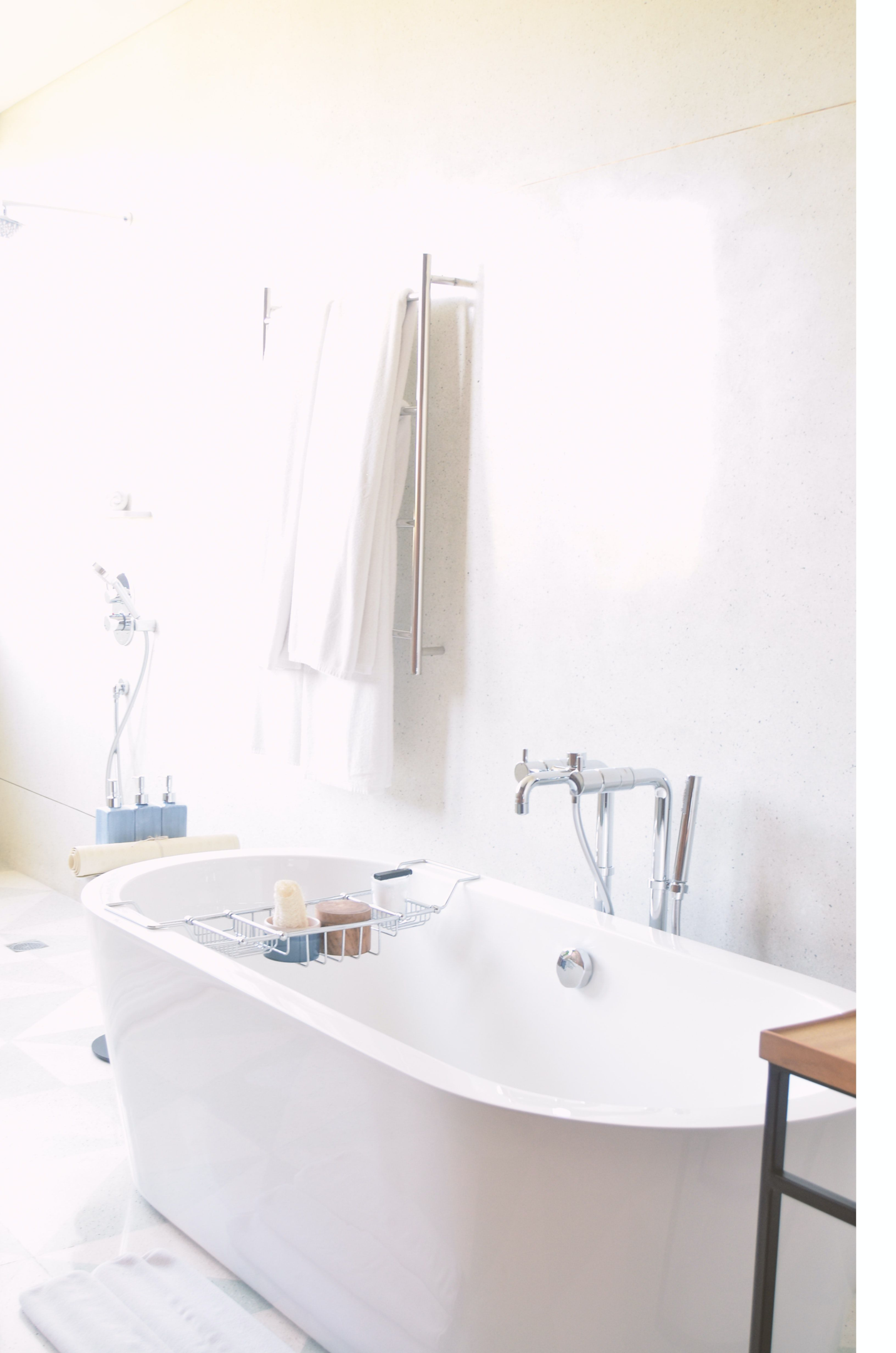 Chips, scratches, or small cracks in the fiberglass finish can be covered by reglazing. However, the restored surface won't remain in its fresh state indefinitely. The improvement should be viewed as transient because a fiberglass tub cannot be repeatedly refinished.
Porcelain Tub Refinishing Cost – Hardwood Floor Installation Federal Way
Antique porcelain tubs are beautiful and have the advantage of being easily reglazed. The majority of porcelain bathtubs are made of cast iron with a thin covering of porcelain over them. The average cost to reglaze a porcelain tub is $475.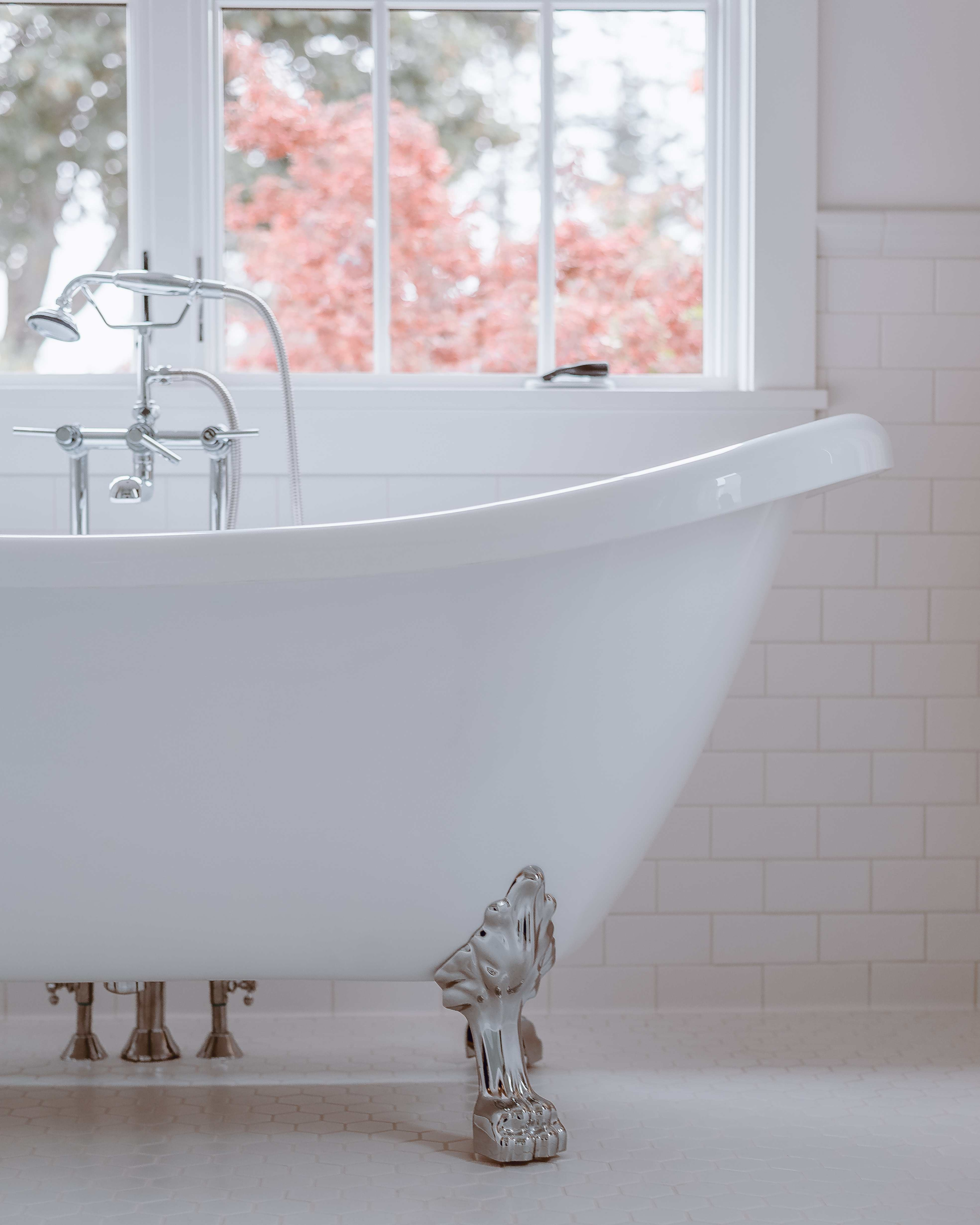 Your tub is probably an antique if it is made entirely of porcelain. In this situation, you might want to consider hiring a contractor with knowledge of antiques. However, it will cost between $500 and $1,200 to refinish and reglaze a bathtub like this. Despite the substantial cost, reglazing a porcelain clawfoot tub can add 10 to 15 years to its lifespan.
>>>> Maybe interested: Kohler Walk-In Tub
How to Hire a Refinisher for a Bathtub
You want to be assured the professional you pick to refinish your bathtub is the proper one for the task. Here are some suggestions on how to select a bathtub refinisher:
Check Reviews
One of the finest methods to feel more at ease about the contractor you choose is to check what other people have to say about their prior experiences. Look for consumer reviews on sites like Facebook, Yelp, and Google. Try to read both older and present reviews. A good option would be businesses with a track record of happy clients.
Ask for their Prior Projects
When you've created a short list of suitable companies, request to see the practical results of their work by asking for them. As an alternative, you can look at pictures of earlier projects on their websites.
Get several Price Quotations
Get quotations from a few local bathtub refinishers before choosing one, as each one will have somewhat different prices.
Bathroom Remodel Federal Way WA
On the Internet, there are a ton of remodeling companies to select from, or you can look up some companies in your neighborhood. When you check the reviews of the firm you want to work with and see a lot of them are positive, that's a good sign that they'll perform a great job with an attractive design that matches your interests.
TTH Builder – High-Quality Remodeling
TTH Builder is one of the best remodeling businesses in the region, which also serves as the top-ranked in the construction industry. If you pay a visit to their website, you can see numerous stunning remodeling projects that can absolutely catch your attention right away thanks to their professional and top-notch services. With TTH Builder, you can be assured that such an expense for home improvement projects will not leave you disappointed!
For more information and consultation, here is some information you might need:
Phone: (206) 258-9103
Website: https://tthbuilder.com/