For many homeowners, marble continues to be the material of choice for kitchen countertops. Given that marble has been appealing to admirers for thousands of years, it is not surprising that the material is so attractive for countertops and backsplashes.
Depending on the species you choose and the method of cutting it, marble is a naturally occurring stone that comes in a wide diversity. It produces a really beautiful natural pattern that is absent from many manufactured materials.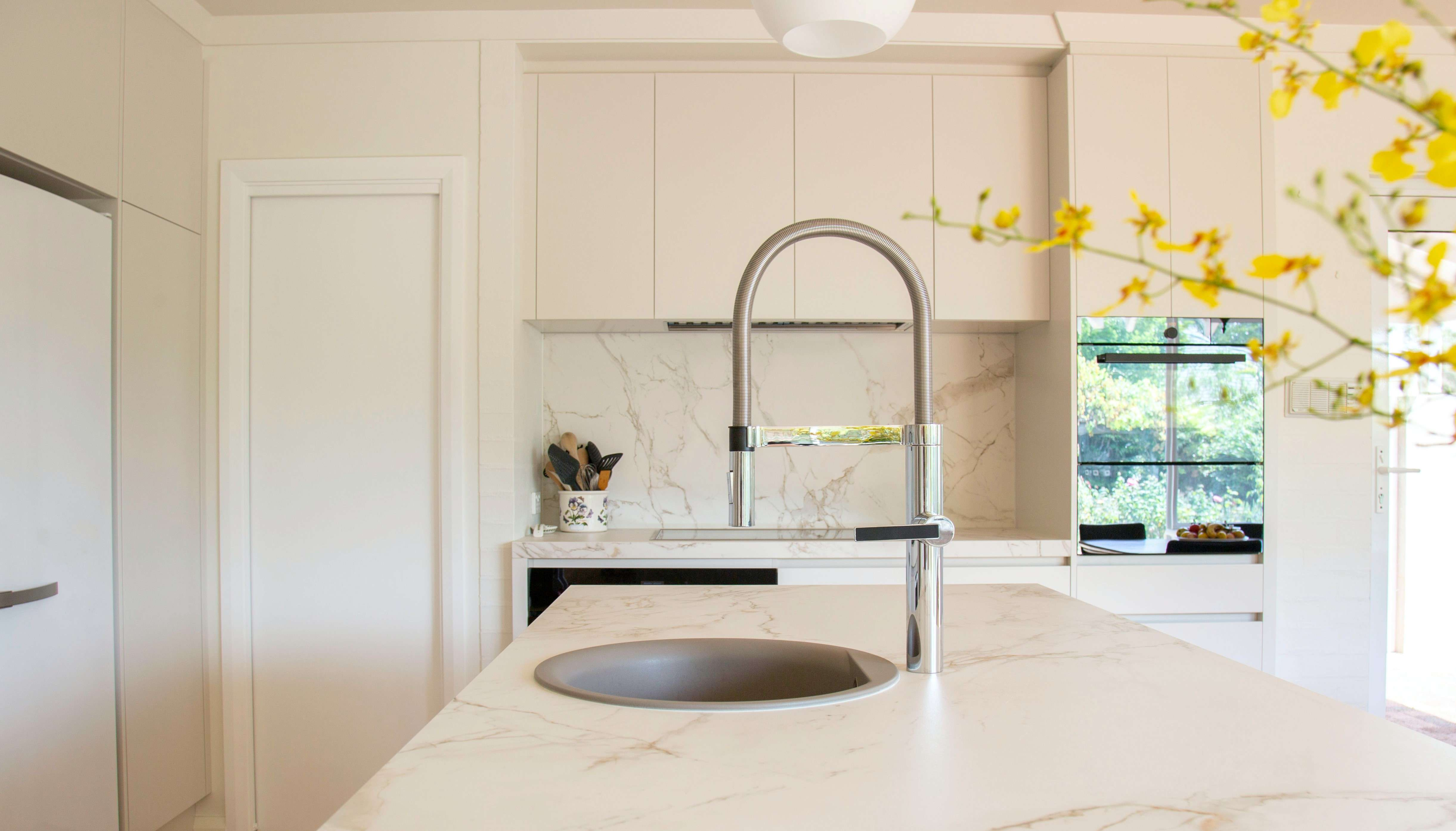 Among various styles and colors of marble, white marble countertops are the most preferred choice of many for their kitchen. However, they may be a stunning, useful option for your kitchen layout that lasts for a lifetime provided you make a deliberate choice, are aware of what to expect, and take the proper care of them.
While marble is utterly gorgeous, you should be aware that it requires a little bit of upkeep. If you're looking for installing marble countertops, keep reading because we've compiled professional advice on how to pick the ideal slab of marble.
Decide on Basic Edges
DIY Preparation
Guidelines and Recommendations For Maintenance and Care
Seal Marble Countertops
Clean Spills Promptly
Choose a Professional Contractor – Kitchen Remodel Federal Way
What are Mable Countertops?
Maple is the most versatile natural stone option for interior design. It comes in various hues, textures, patterns, and aesthetics. Since the olden days, it has been used to create idols, temples, tombs, and other structures. Today, however, it is also employed for ornamental reasons in buildings, mainly on the walls as marble wall tiles, exquisite tile floors, kitchen countertops, backsplashes, and columns.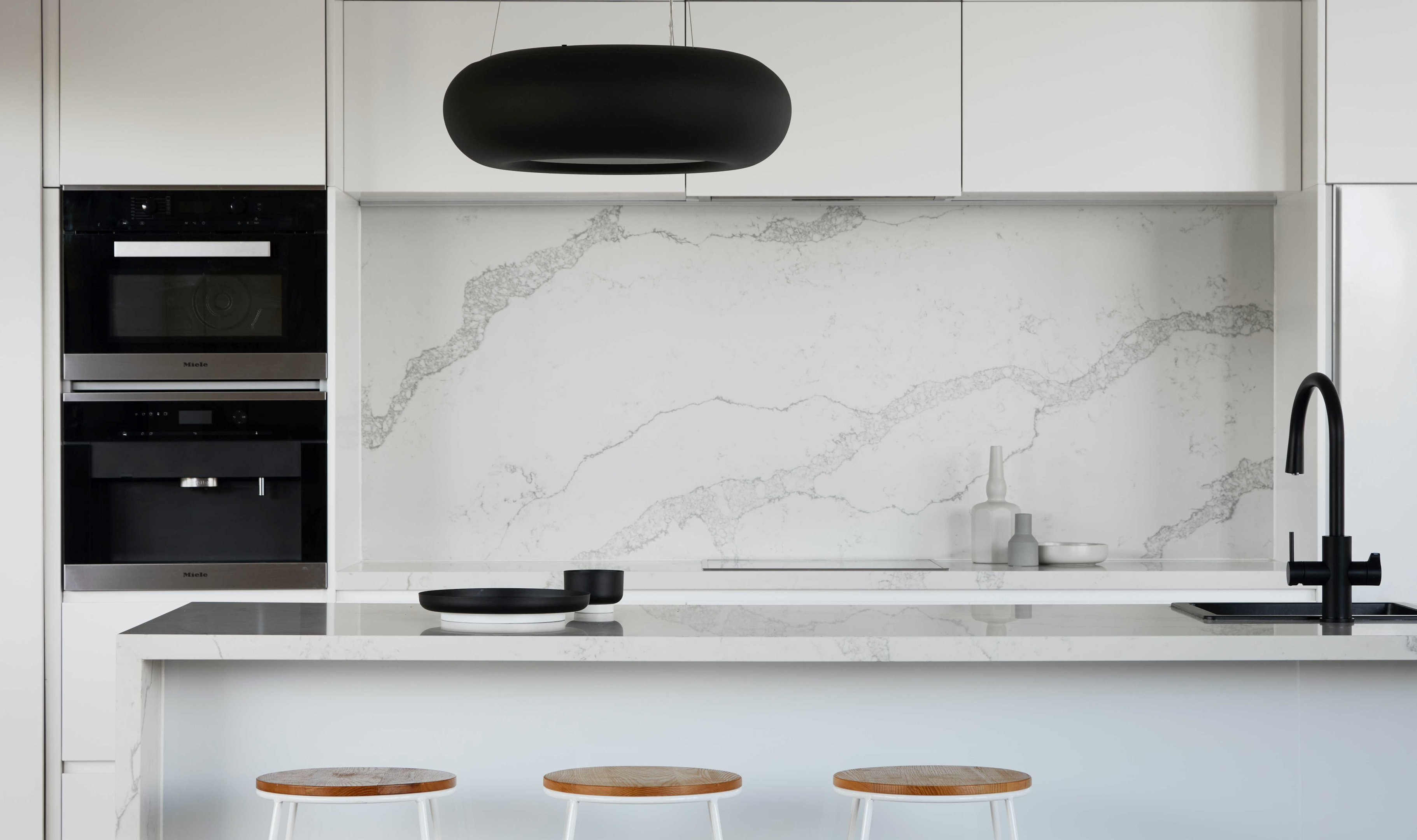 Mable is considered to be a beautiful surface that can add an aesthetic touch anywhere in the house. It is an exquisite and lovely choice for kitchen surfaces. The marble kitchen counters give the room a luxurious and impressive appearance. They have a stunning appearance and can give the space an air of delicacy and elegance. They may even increase the home's value. The kitchen can be adorned well with marble worktops.
Why Installing Marble Countertops Become a Kitchen Remodeling Trend?
Marble is regarded as the definition of luxury. It is an incredibly gorgeous material that gives the space an obvious impression of grace and elegance. Among all natural stones, it is one of the most favored. When you hear the term "Marble," ideas of elegance and luxury come to mind.
Luxurious and Classy Space
Marble has always been the material of choice for sophisticated and stylish applications, from ancient castles to modern commercial applications. It can either blend in with many kitchen designs or act as the room's central focus. Marble is a striking natural stone that comes in a wide range of colors, textures, and patterns.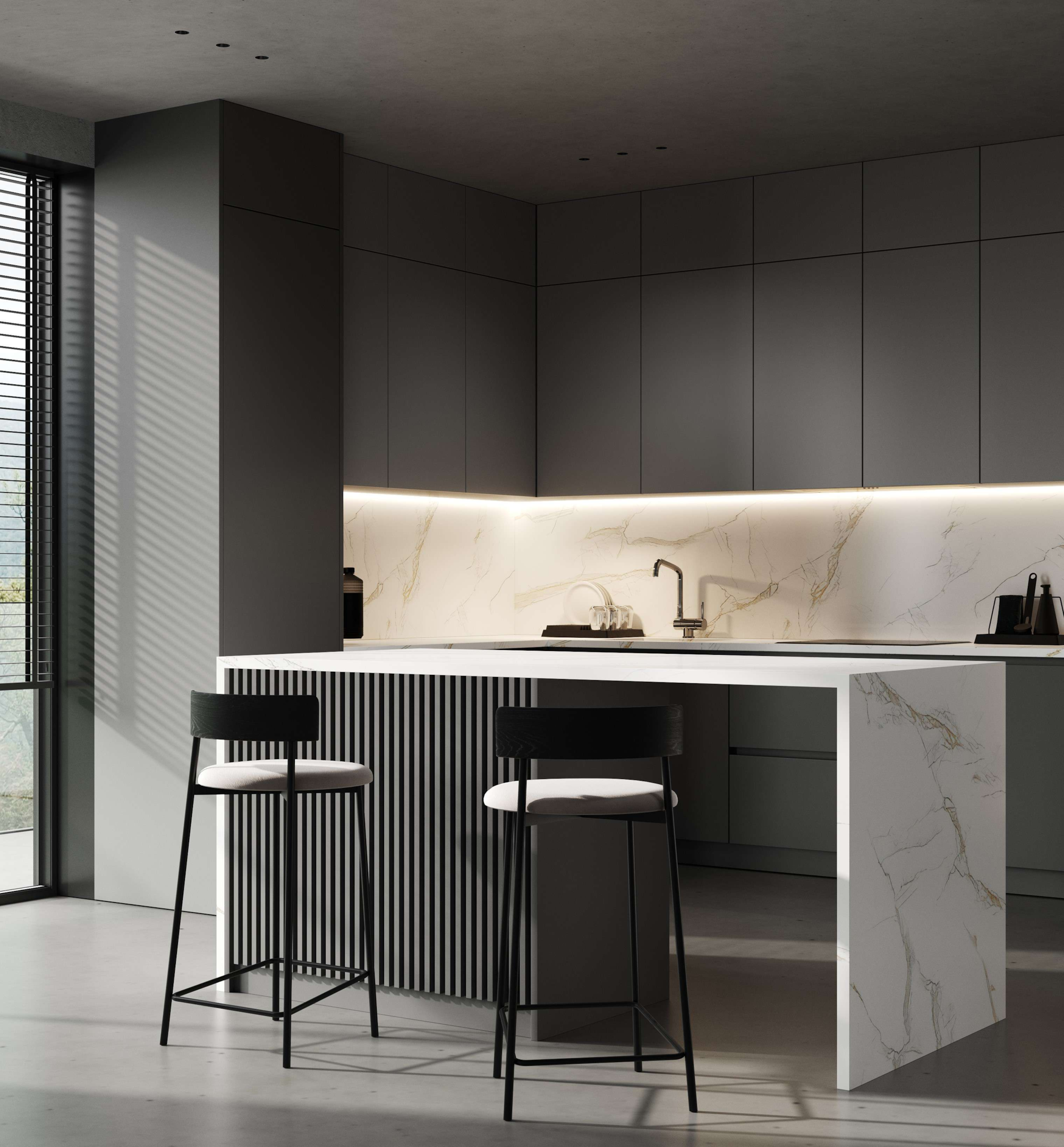 Due to its elegance and natural beauty, it has been used for monuments, ballrooms, lobbies, walls, beautiful flooring, backsplashes, and other places. Especially, marble countertop is a preferred choice for kitchen counters of many modern homeowners.
Natural Stone With Various Styles
Marble is a naturally beautiful stone that is also commonly recognized. Marbles come in a variety of colors, including white, beige, gray, exotic green, black, pink, and many others. Especially, for classic vibe lovers, white marble is their go-to choice to create a white and bright kitchen as marble posses a stunning white stone color that others manufactured materials cannot compare.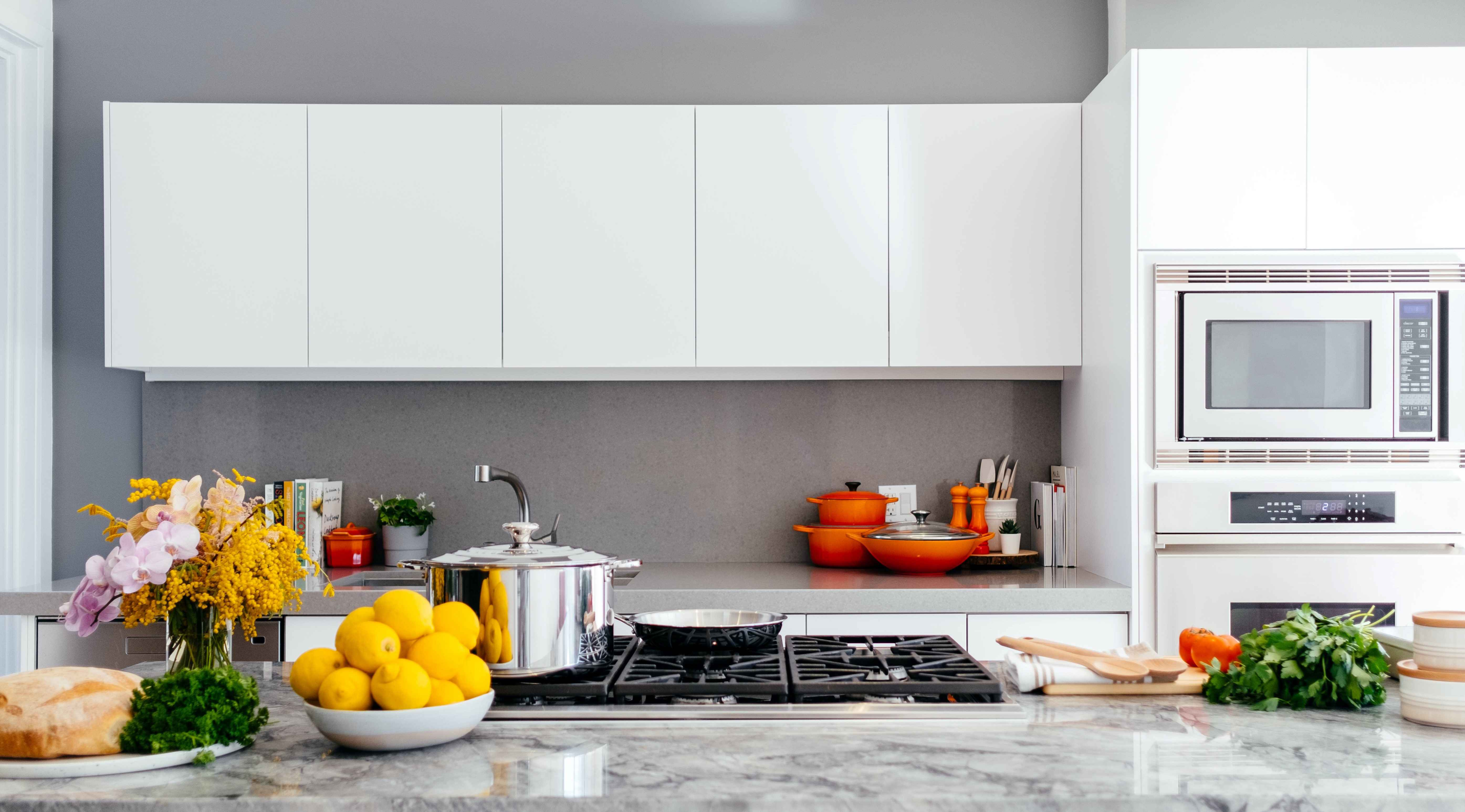 Because of its diverse features, there are many types of marble such as statuary marble, black, pink, Danby or Calcutta,… Natural marble has numerous, delicately flowing veins. Some of its tones have a more natural appearance and beauty, such as green, which will stand out as a stunning feature that links a room with the outdoors and nature if you choose it and respect natural building materials.
Unique Beauty
Because of the structural architecture of the veining, marble countertops are distinctive in the genuine sense of expression, even with marble from the same quarry. Due to the marble countertop's external look of a natural stone, it is entirely organic. You can be assured that your marble counter is distinctive and exceptional because nature creates beautiful marbles with distinctive designs and textures.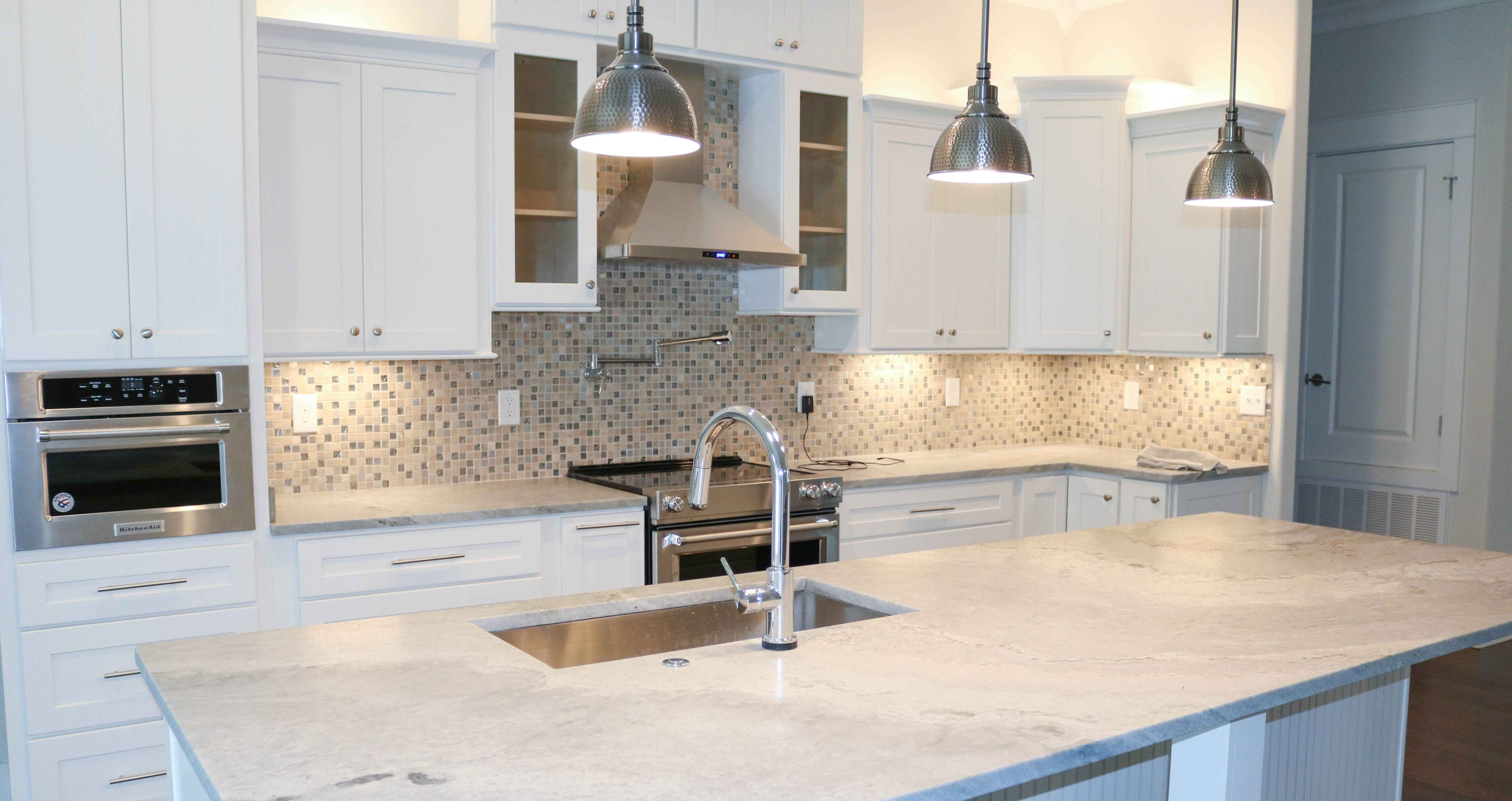 Long-lasting and Resilient
If appropriately and routinely sealed every one to two years, marble slabs are long-lasting and sturdy. Therefore, if handled carefully, stone countertops can endure a very long time. To increase the marble's lifespan, it is preferable to have low traffic levels. In kitchens with lots of people, marble kitchen countertops need upkeep to maintain their durability and long life.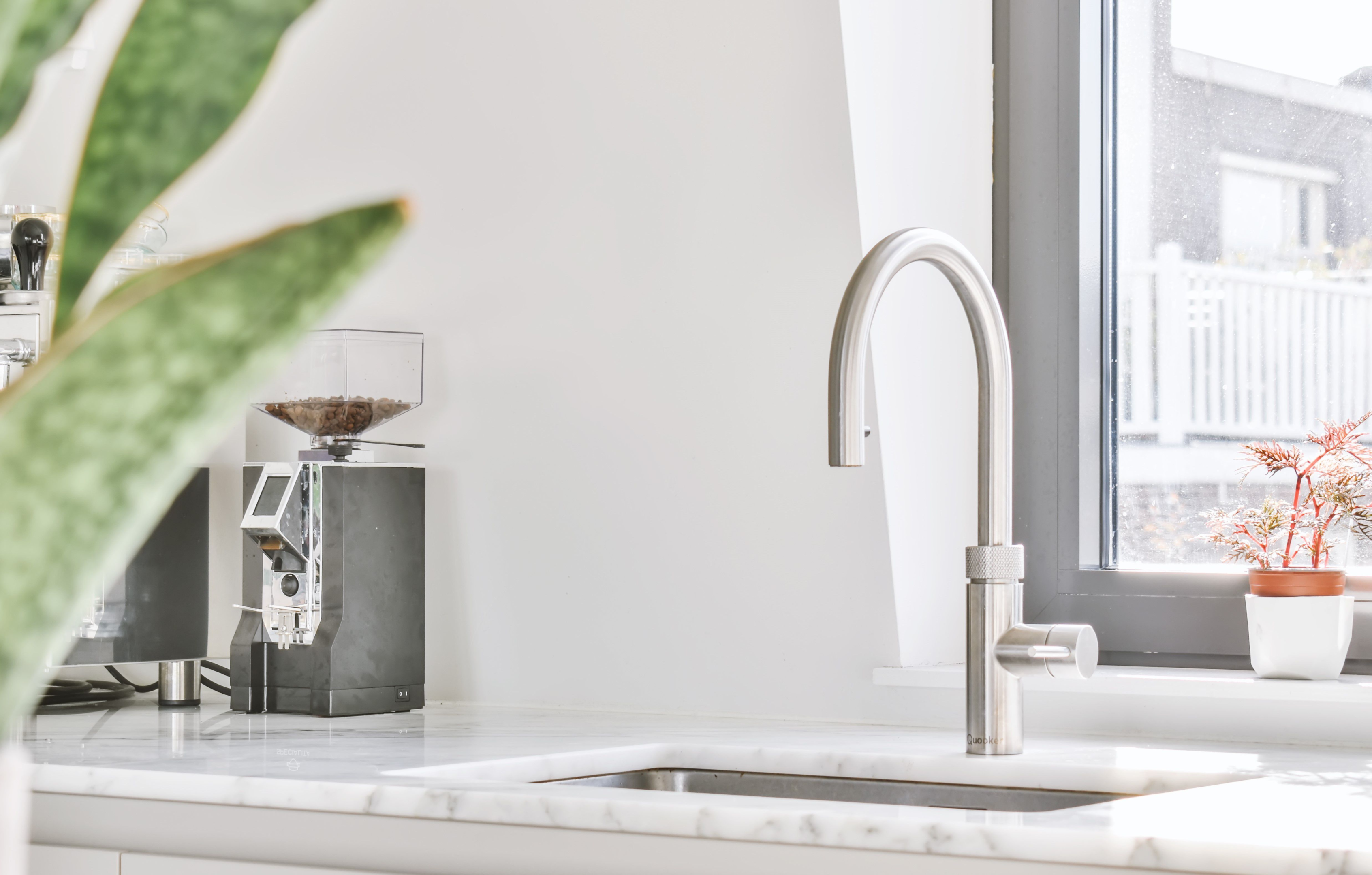 Heat Resistance
Kitchen countertops made of marble are heat-resistant. Marble counters for cooking may be trusted to keep as cold as central air because they are resistant to heat. Although the stone is of exceptional grade, one should exercise caution. Despite marble's ability to endure hot heat, it should never directly be touched by hot pots. To reduce the chance of the marble slab being burned or discolored, always utilize a pot holder for this task.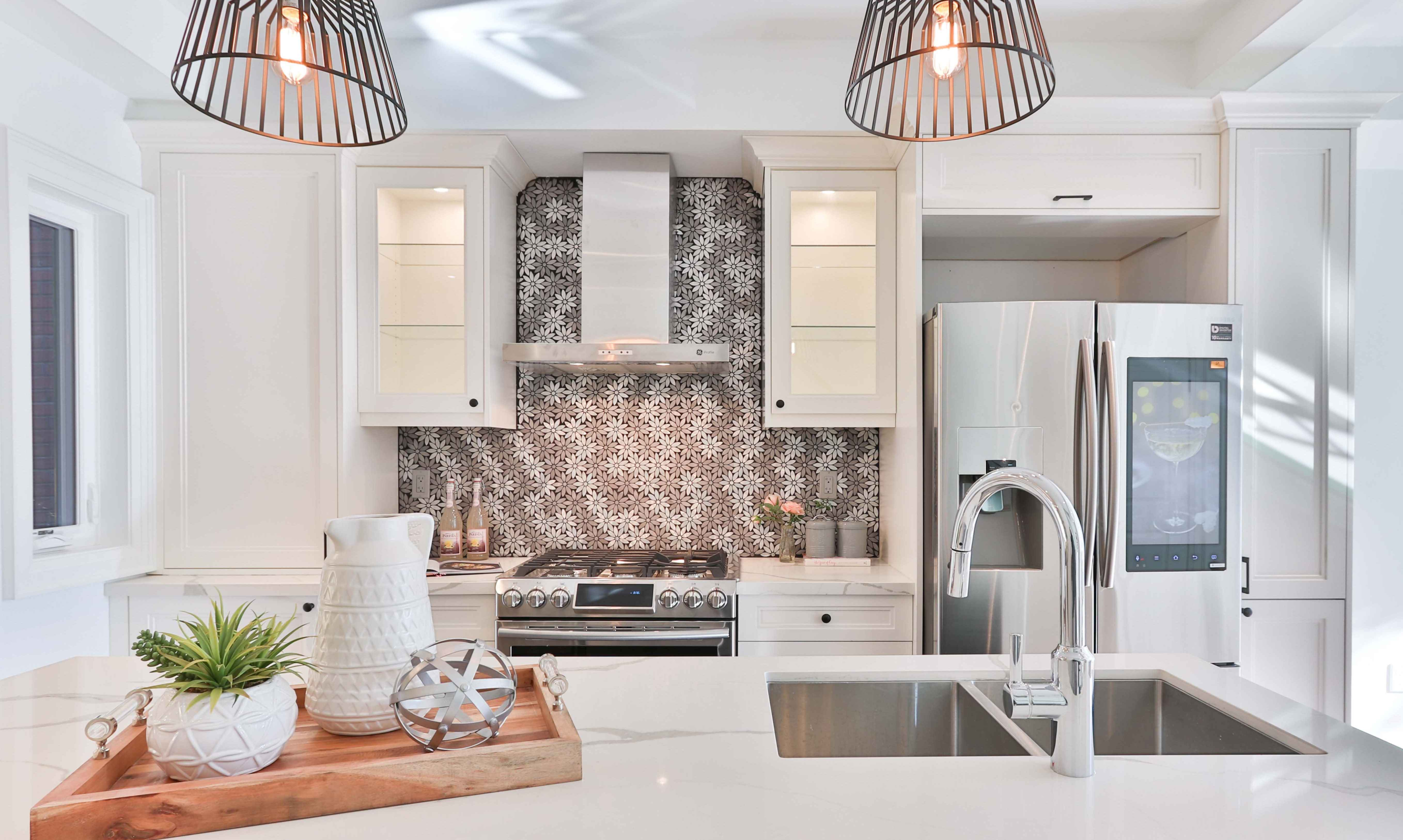 Simple to Handle
Marble is a soft natural stone, making it easy to handle. Stone slabs are easily cuttable, moldable, and formable with little effort.
Take a look at our website for more inspiring remodeling ideas!
Tips To Save Money On Marble Countertops
The price of a marble countertop can be considerable, and the project's extra expenses can mount up rapidly. The cost of marble kitchen countertops can differ based on the type of marble used, its grade, color, and thickness, the cost of labor, and the distance the material must travel. Installing the most inexpensive marble you can find is one method to save money on marble countertops, but there are also other ways to cut costs without sacrificing the quality and the selections you want.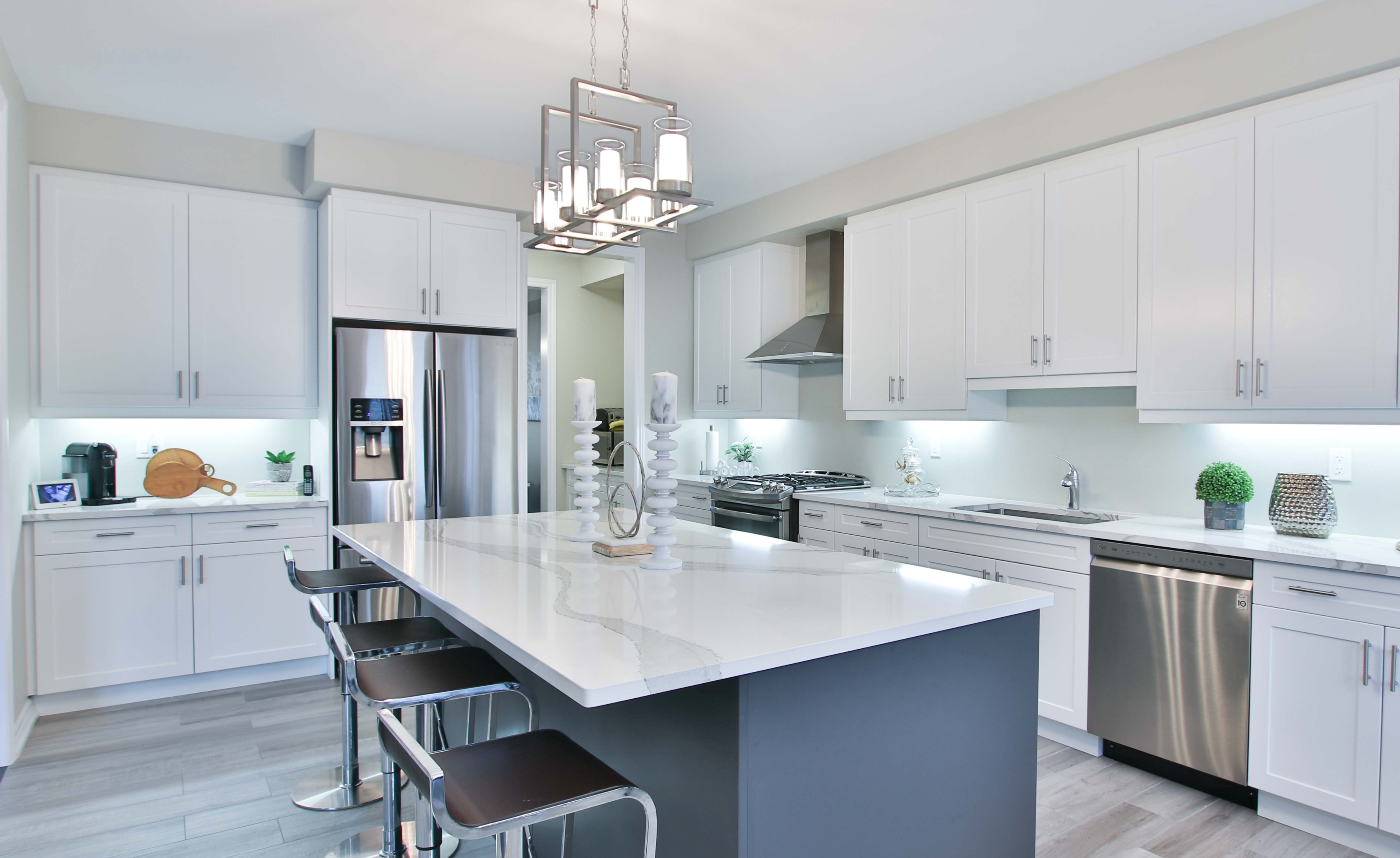 Get Several Quotations
Obtain at least three quotations for marble countertops from reliable local contractors.
Buy Locally
You can save money by purchasing marble that was produced based in the United States or in the area Federal Way to avoid paying import duties and shipping fees.
Decide on Basic Edges
For marble countertops, selecting an intricate edge can quickly increase the project's final cost. Check again because some producers include square footage or softened edges in the pricing of the marble material.
DIY Preparation
Labor costs can be reduced by performing some initial work before construction, such as removing the old countertop and installing appliances.
Guidelines and Recommendations For Maintenance and Care
Because marble is a gorgeous and hard natural stone, it needs extra care and upkeep to maintain its beauty over time. Since it is made of calcium carbonate, acids and other harsh compounds have the potential to etch and scratch it.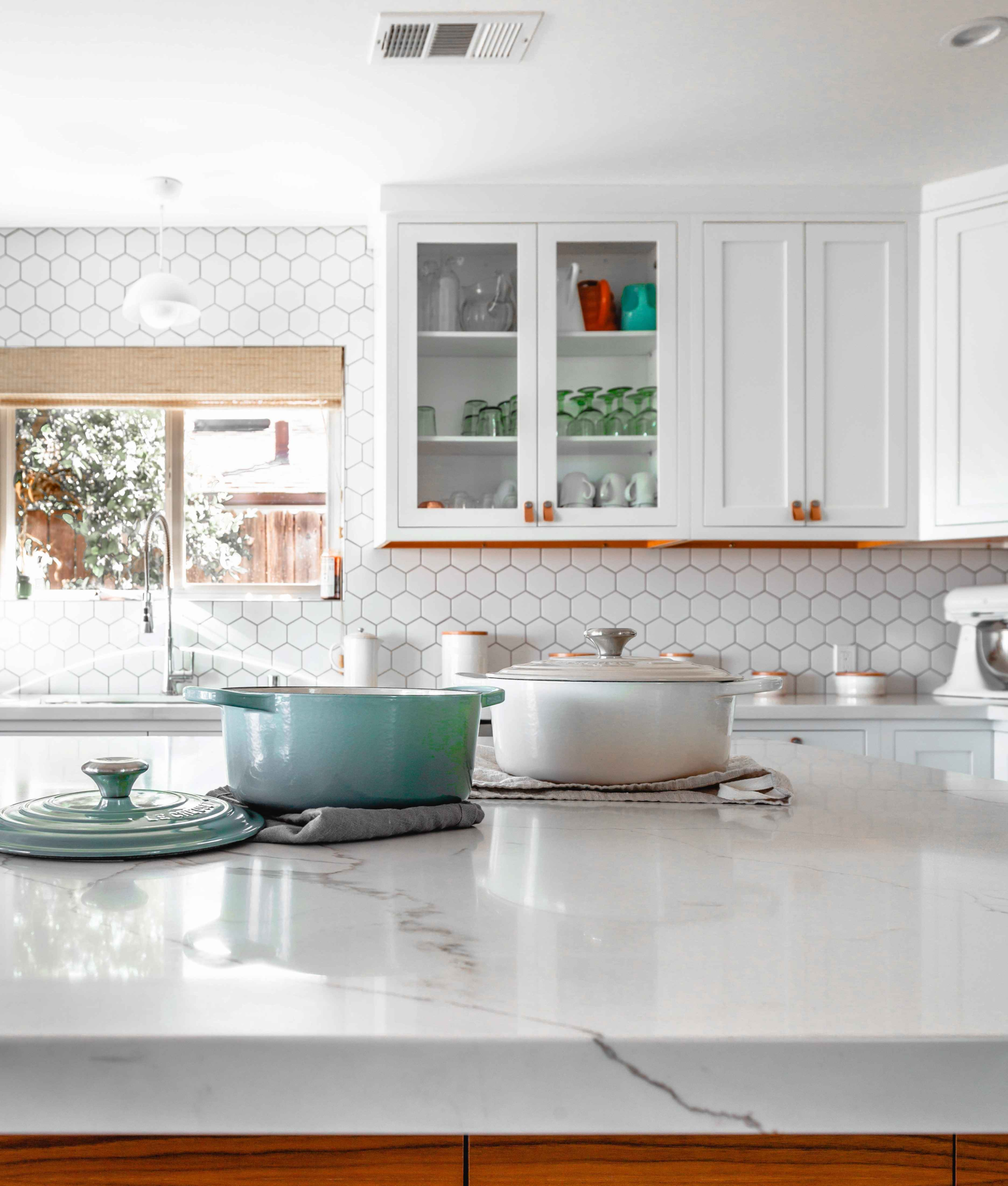 Additionally, the stone is soft and porous, which leads to nicks, scratches, cracks, stains, and even impairing of the stone's sheen. Here, mistakes are made and marble kitchen surfaces are ruined. They are treated similarly to other materials, but marble is unique and priceless, necessitating particular cleaning agents and techniques. Following are some recommendations for maintaining marble kitchen countertops:
Seal Marble Countertops
Since marble is a porous stone, stains and water can readily seep inside of it. Therefore, it has to be properly and frequently sealed. Sealants aid in sealing the marble's pores to stop liquids from penetrating it. While sealing deters stain-causing substances, it does not render marble stain-proof.
Marble needs to be sealed in order to be properly cared for and maintained, and sealers are inexpensive and readily accessible on the market. Many experts recommend getting a matte finish than a polished one as they conceal etches better.
Clean Spills Promptly
Marble is a great and magnificent material, and it is formed of carbonates, which react with acids quite easily, so clean up stains as soon as you can. Therefore, if you spill any liquids, such as citrus juice, you should wipe them up every once to prevent permanent staining of the particular slab.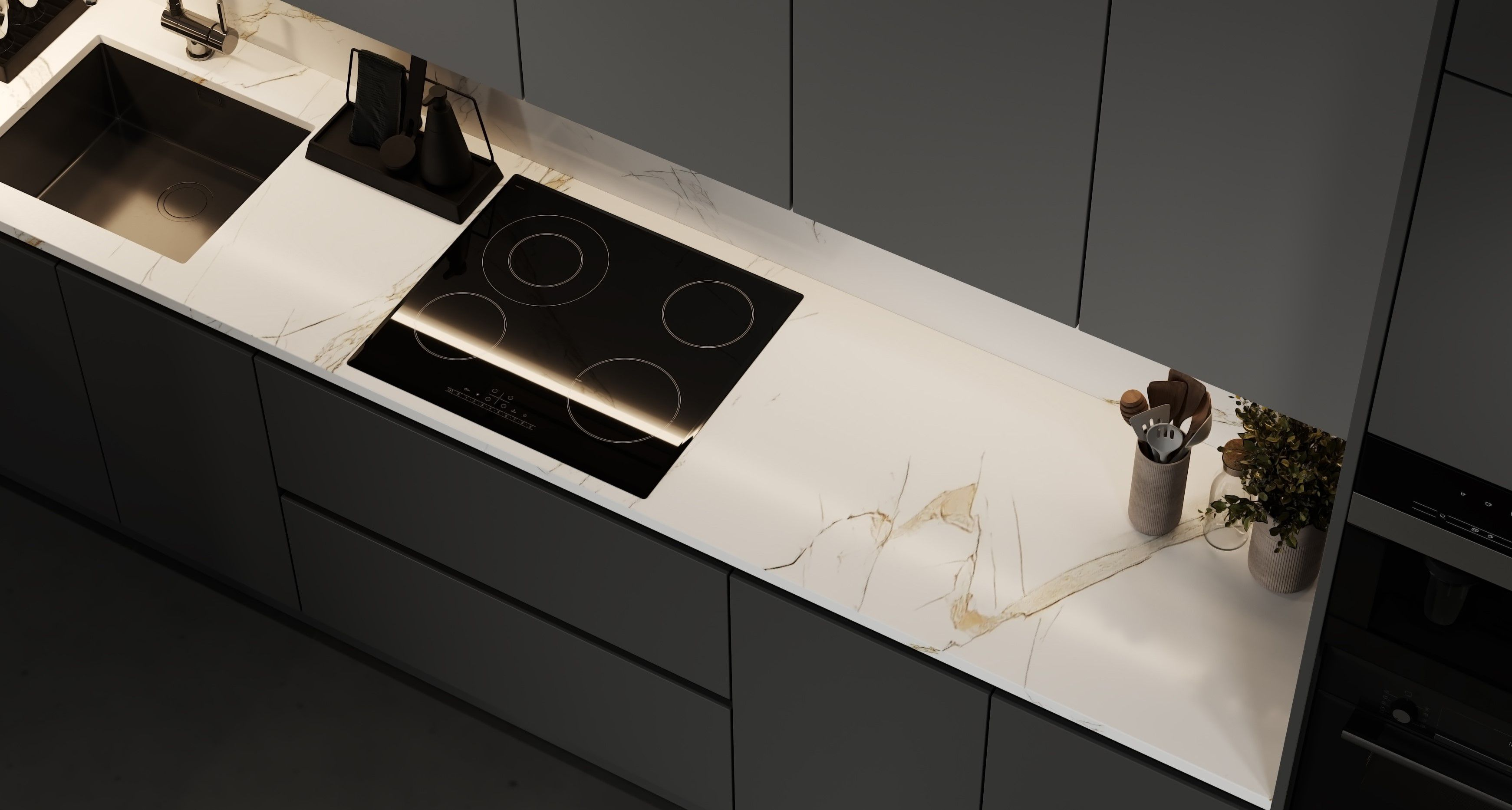 Keep a soft towel close by in your kitchen so that it can be quickly and simply used to mop up any spills that may occur on the marble surface. This is one of the easiest alternatives. Remove it as quickly as you can by wiping it. Never wait until you have finished cooking and eating to clean up the spill. In this instance, the marble countertop surface won't be permanently marred or stained.
Choose a Professional Contractor – Kitchen Remodel Federal Way
On the Internet, there are a ton of remodeling companies to select from, or you can look up some companies in your neighborhood. When you check the reviews of the firm you want to work with and see a lot of them are positive, that's a good sign that they'll perform a great job with an attractive design that matches your interests.
TTH Builder – High-Quality Remodeling
TTH Builder is one of the best remodeling businesses in the region, which also serves as the top-ranked in the construction industry. If you pay a visit to their website, you can see numerous stunning remodeling projects that can absolutely catch your attention right away thanks to their professional and top-notch services. With TTH Builder, you can be assured that such an expense for home improvement projects will not leave you disappointed!
For more information and consultation, here is some information you might need:
Phone: (206) 258-9103
Website: https://tthbuilder.com/