For large families or people who are rushed for time getting prepared for work or school, jack and jill bathroom layouts are a wonderful concept. If you wish to divide a bathroom between two bathrooms or siblings, this is the ideal choice.
A Jack and Jill bathroom is fundamentally a shared area with both group and private features. Frequently referred to as a "his and hers ensuite bathroom". Recently, bathrooms with a Jack and Jill design are often desirable in most family houses. You can save the expenditures of installing an additional bathroom and simultaneously create a central family room by installing a Jack and Jill layout in two spaces.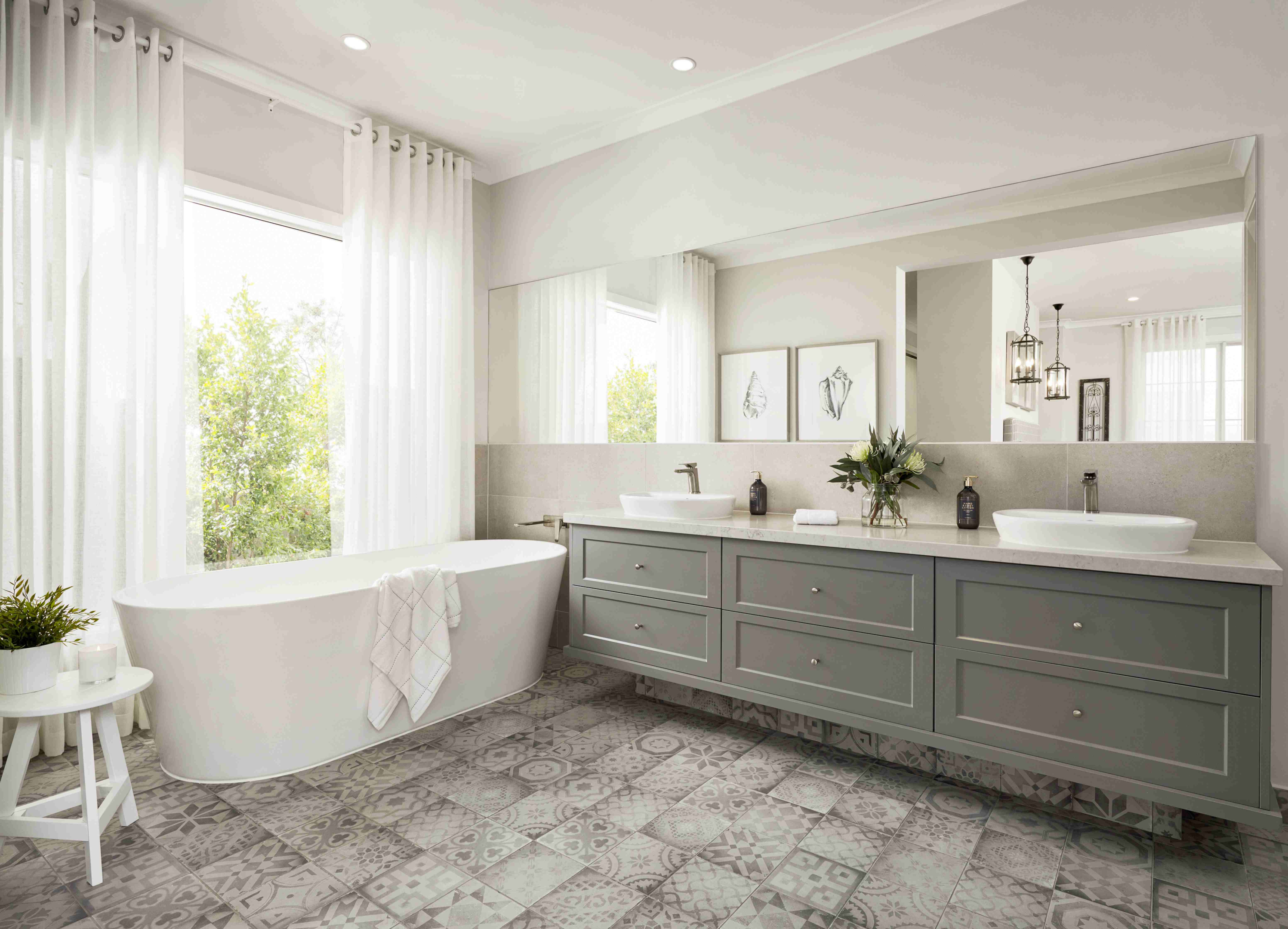 So, if you're thinking about adding an en-suite to your home, TTH Builder has established a list of amazing Jack and Jill ensuite designs and information you should know about these restrooms. Keep reading our article to make choose a suitable bathroom layout on your budget and interest!
Or contact us at (026) 258-9103 for free consultations!
What is Jack and Jill Bathroom?
A bathroom that is shared by two bathrooms is known as a Jack and Jill bathroom. Therefore, it has double sinks and separate entrances. Although it costs less than having two different bathrooms, it is similar to having an ensuite for each private bathroom.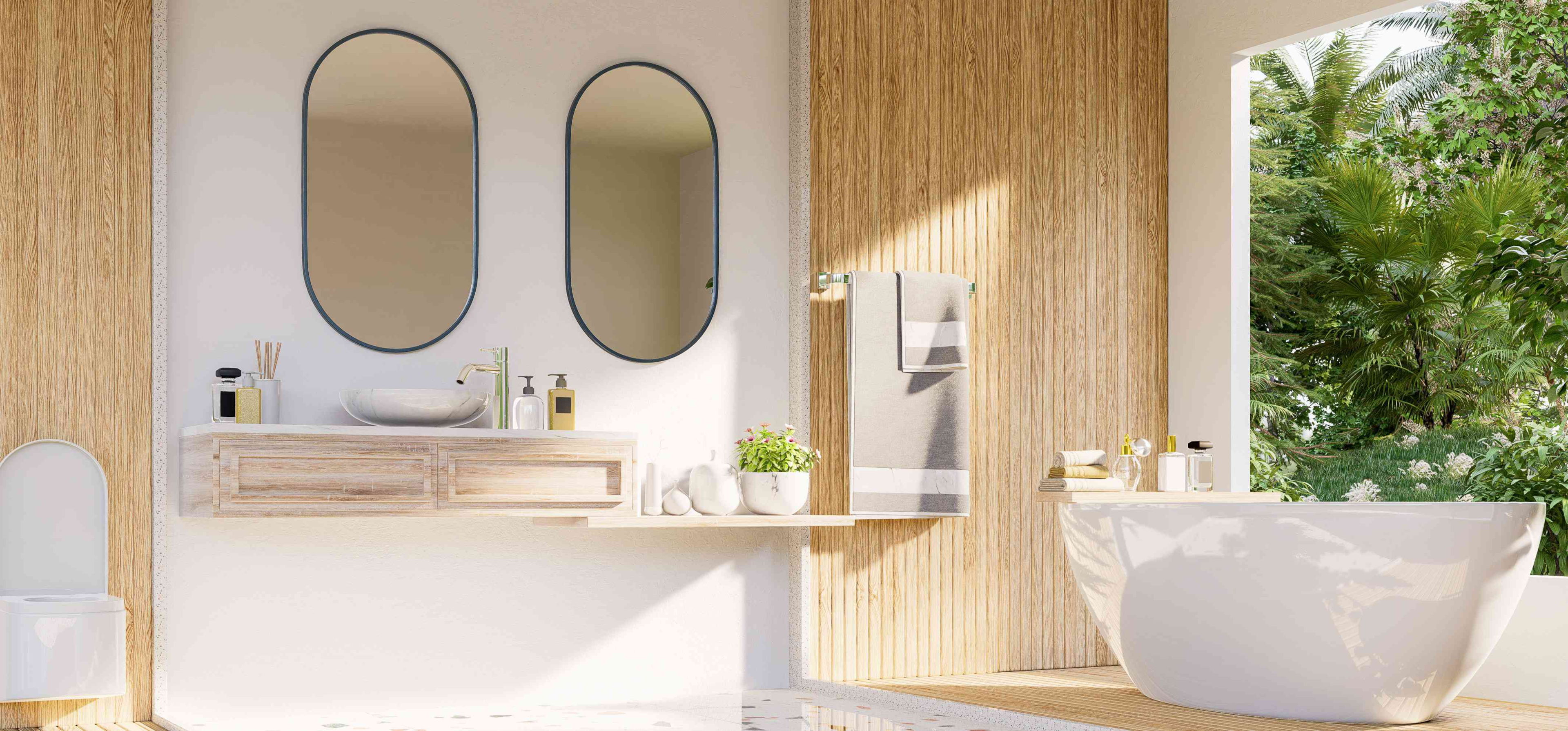 By having just one bathroom, you can make use of the area in the other rooms of the house while still having a sizable room for bathing, taking a shower, and using the restroom.
These bathrooms typically have two separate sinks, allowing numerous family members to utilize them simultaneously for activities like tooth brushing. The concept of two sinks still assures that one member has exclusive use of a portion of the bathroom, but it also eliminates conflicts caused by using the restroom at various times.
Take a look at our website for more inspiring bathroom layout!
Why you Should Install a Jack and Jill Bathroom?
Reduces Water Consumption
When two bathrooms share a Jack and Jill shower room, water usage can be decreased. Even if the savings might not be substantial, they will nonetheless exist, which is better than nothing at all. You won't actually use any more water if you have two sinks, and flushing one toilet, as opposed to two, will save you water as well.
Practicality
Although you might not think Jack and Jill's bathrooms seem very useful, the good news is that they are! When you're getting ready for work or when you have visitors staying at your house, for example, having two sinks in one bathroom can help you feel less stressed. The fact that the area can be accessed from two bathrooms means that there is never a wait time to use the Jack and Jill bathroom.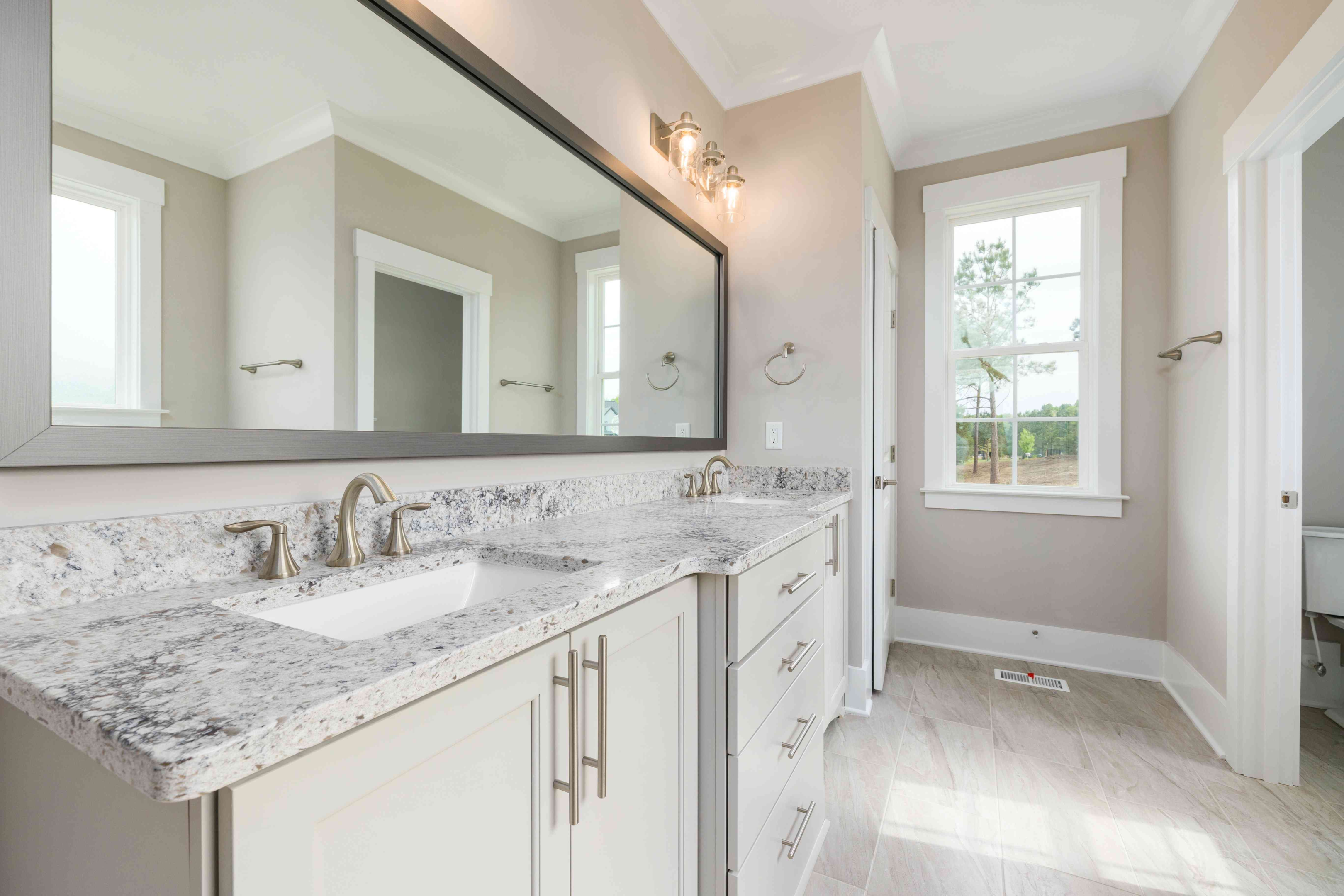 Expands Space
If you want to maximize space in your home—or rather, if you want to save space—Jack and Jill bathrooms are ideal. You may create that ideal office area, a master bedroom, or an art studio by setting up a family bathroom. As a Jack and Jill bathroom can demonstrate, most floor plans don't truly require two bathrooms.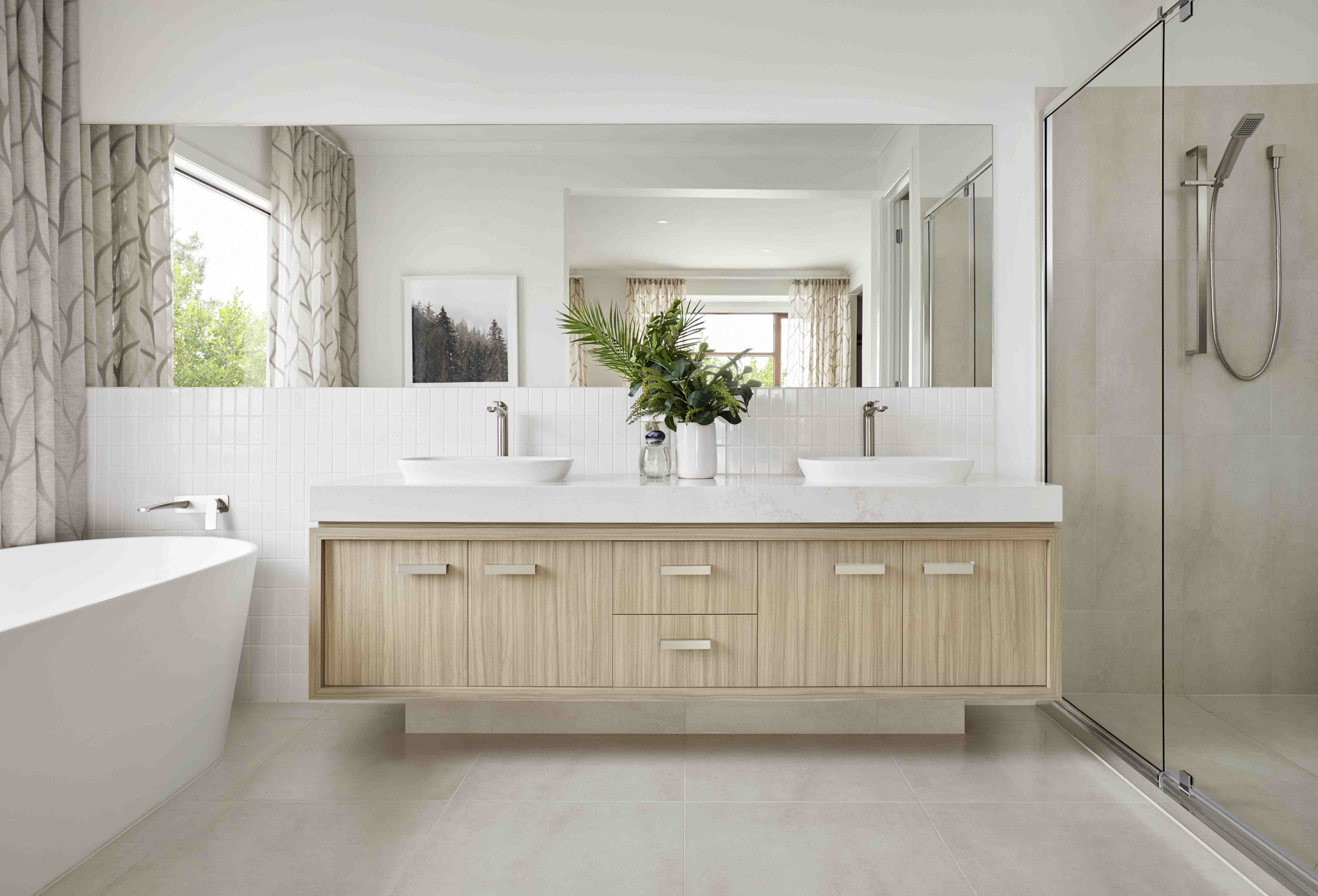 Promotes Independence in Children
For younger children who have two bathrooms close by, a Jack and Jill bathroom is a great choice. They can start sharing the shower and bathtub, for example, while still having the space they require by installing this style of bathroom.
Children are encouraged to take charge of bathing, combing their hair, and other tasks like brushing their teeth when there are two sinks available. As compared to a full-sized bathroom, the jack and jill bath offer a shared space for children to enjoy bathing, brushing teeth, or other activities with their family members.
Potential Problems
Only one bathroom can result in twice as many family members arguing for fast access to the restroom.
There is no direct corridor or open area access because the Jack and Jill bathrooms are tucked between two rooms.
The bathroom's primary function is no longer served once the kids are grown and moved out of the house. It may still be a little challenging or unpleasant to enter, despite the fact that it's still a perfectly usable restroom.
Stunning Jack And Jill Bathrooms Ideas
1. Minimalist Design
This Jack and Jill bathroom layout is intended exclusively for a family with children of the same gender. The design is straightforward but effective. Wood paneling, subway tiles, and two concrete sinks have all been employed by homeowners in a way that lends a lot of functionality to the space. We adore the huge windows and sunlight above the bathtub. They allow for the entry of natural light and provide the space with a cheerier, brighter appearance.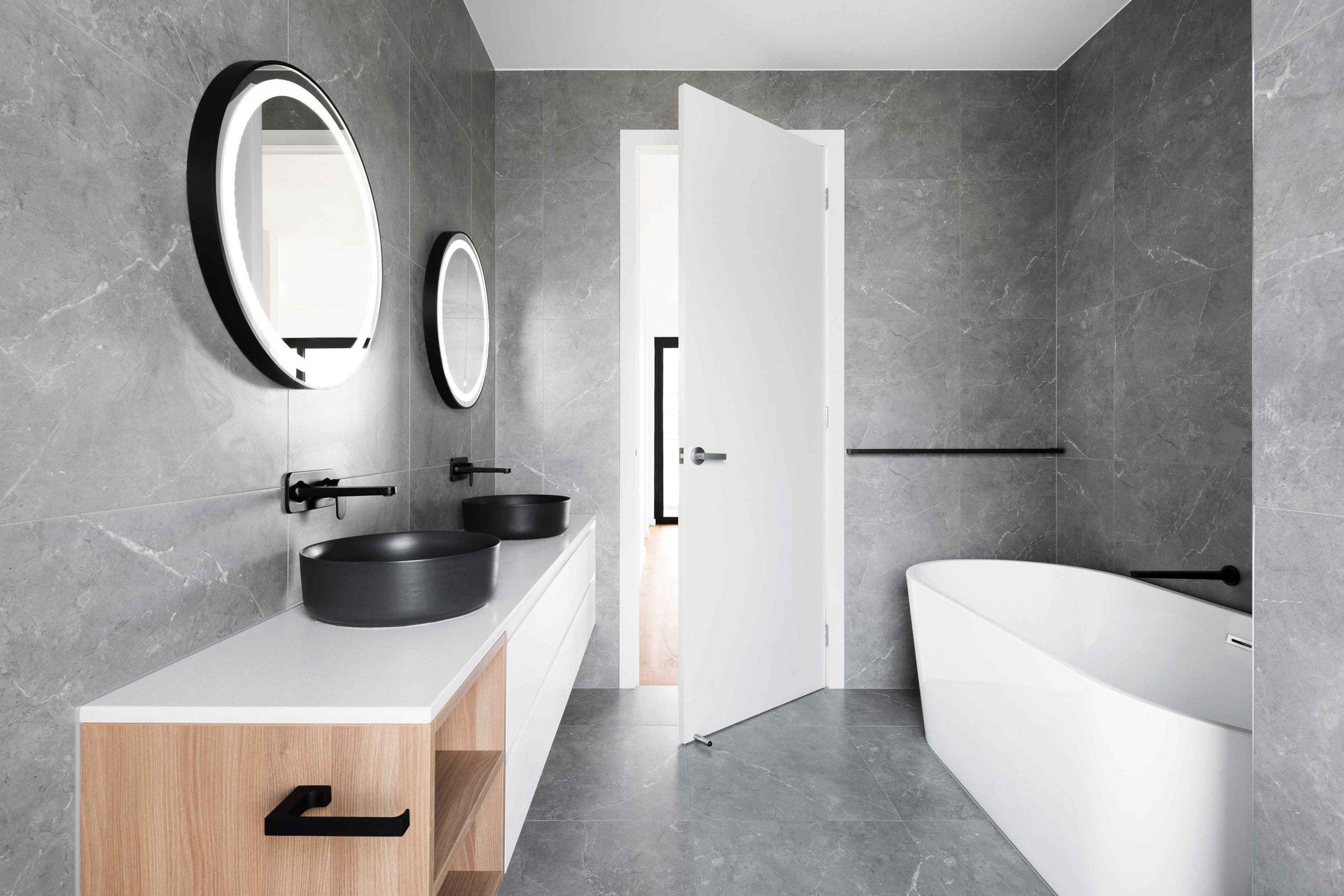 2. Expand it to More Than Two
Those with large families are aware of how challenging it can be to share a restroom, especially if everyone has a similar schedule. The benefit of jack-and-jill bathrooms is that they permit multiple people to prepare at once, especially when it comes to brushing teeth or other non-private activities in the restroom.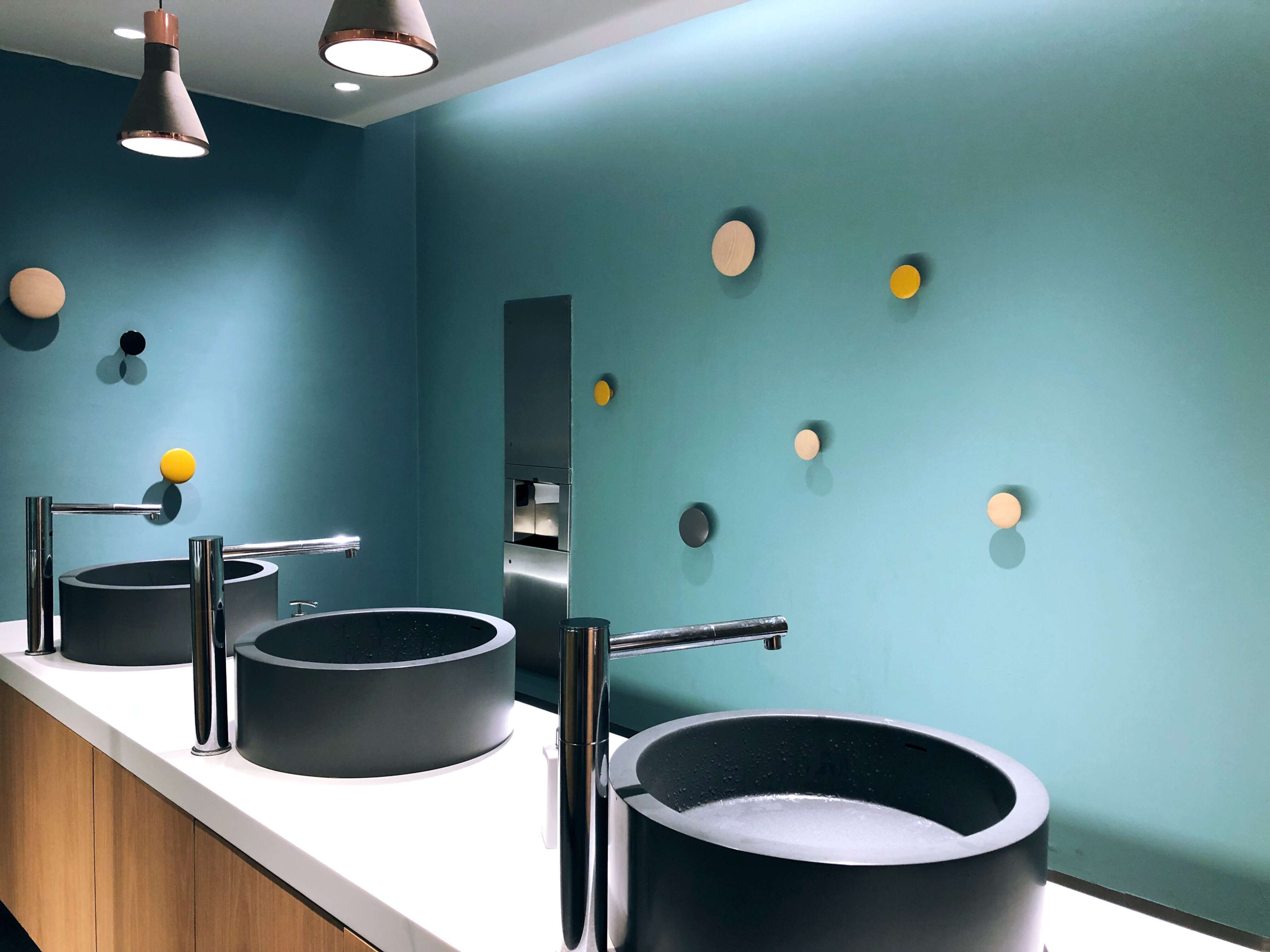 3. Adding Place for Storage
When there isn't much wall space available, it's crucial to add storage whenever possible. If you have the means, build some open shelves for keeping things like Kleenex, makeup, and other necessities in the blank space between wall studs. Applying the same color of the bathroom door for the cabinetry or shelves is a great idea to unify your bathroom space.
Making the most of a Jack and Jill bathroom in a shared or constrained space can be difficult. However, objects that require storage, such as large towels and an abundance of toiletries, can also enhance the design of the bathroom, so it's important to consider how to do so. A Jack and Jill bathroom can be elegant even though it is frequently thought of as a simply functional area.
4. Selecting Outstanding Lighting
Effective bathroom lighting ideas are an essential design component that should be established at the beginning of a project when it involves creating the best Jack and Jill bathrooms. There is nothing wrong with choosing a minimalist bathroom design, but the right lighting may transform it from basic to chic.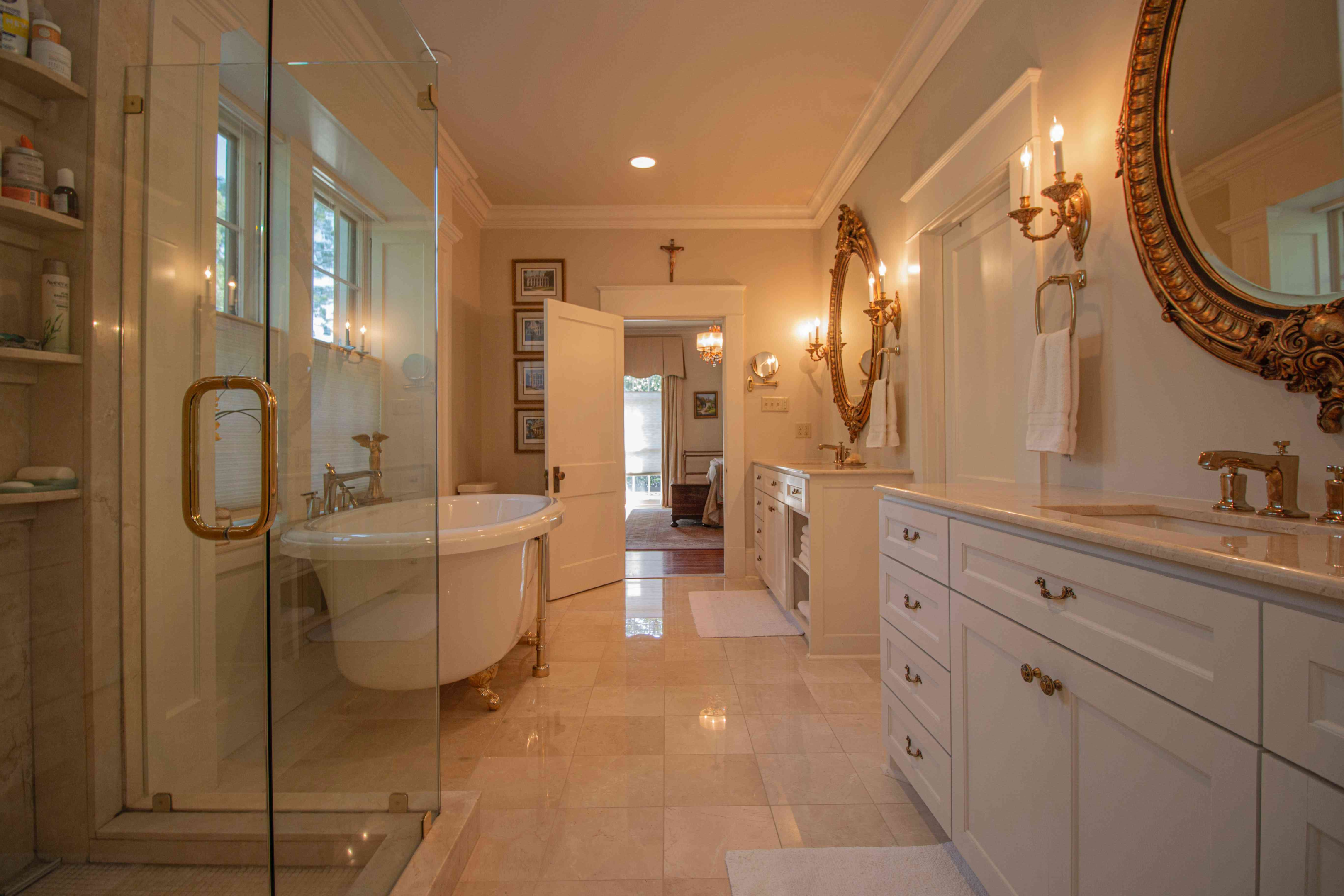 Think of adding lighting in unexpected places, like the sconces above the mirror, which will brighten the room and give it a touch of elegance.
Related: Pendant Lighting Over Island
5. Installing Non-slip Floor
In a Jack and Jill bathroom, non-slip bathroom flooring requires specific consideration. Naturally, the material needs to be extremely resilient, able to withstand numerous splashes of water, non-slip, and simple to clean, especially for use by kids.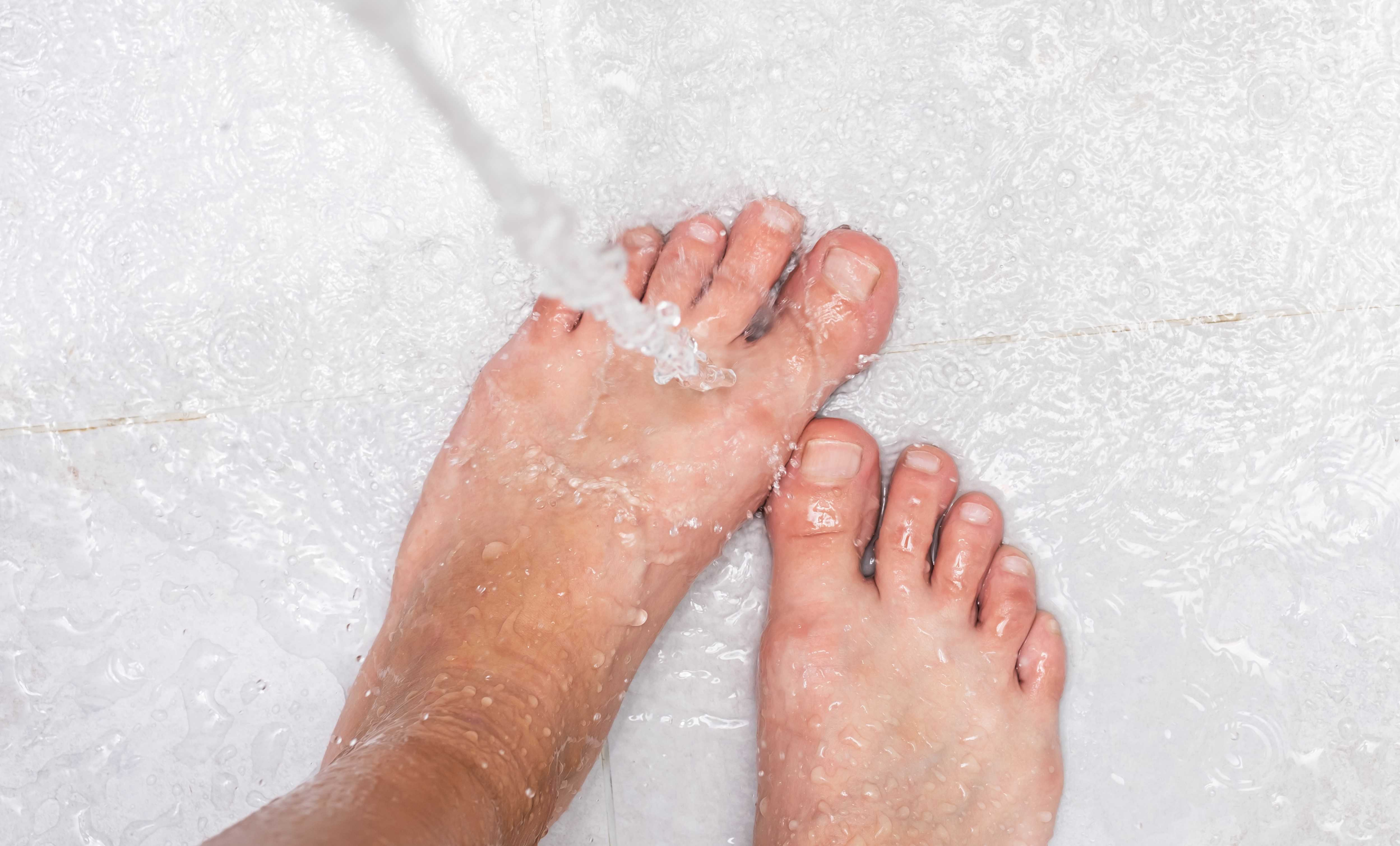 Although vinyl has numerous advantages, many of which make it a fantastic choice for a Jack and Jill bathroom, the material doesn't always have the best reputation when it comes to deluxe bathroom design. With new technology, this material is getting better and provides a wide variety of design possibilities that will work with many different modern bathroom concepts.
6. Add a Luxe Bathtub
If there is room, a lavish tub will ensure that your Jack and Jill are a haven. The bathtub is possibly the one room in a home without disturbance by the outside world, so we always encourage making it as indulgent as possible." It can help you feel like you're slipping off to sleep if you face the bath while taking in the scenery outside. This gives you time to fully refresh.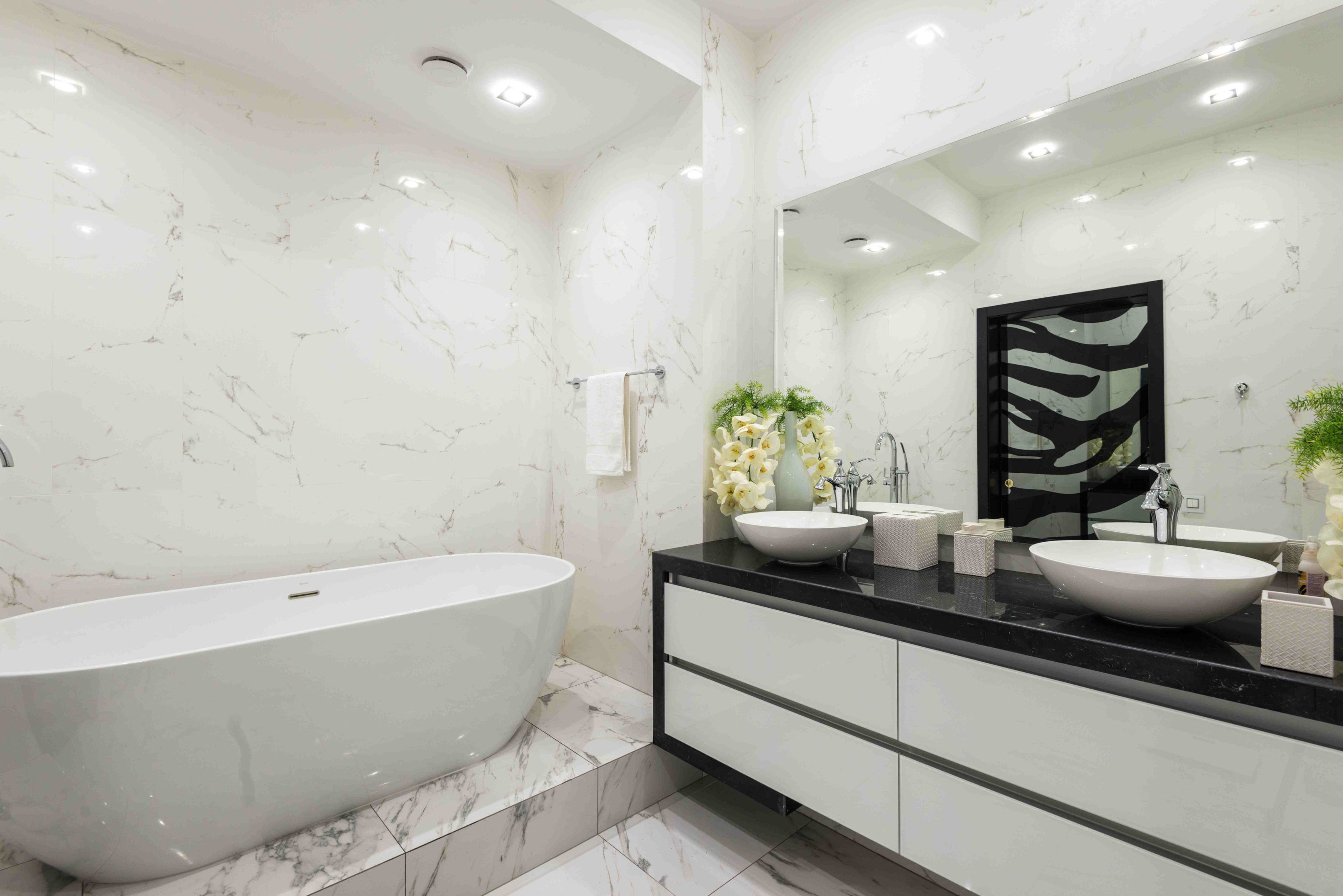 7. Opt for All White Layout
By keeping the walls, cabinetry, tiles, and flooring white, you may create a bright, airy ambiance. By creating contrast with the hardware, mirrors, or grout, you can prevent it from feeling too sharp.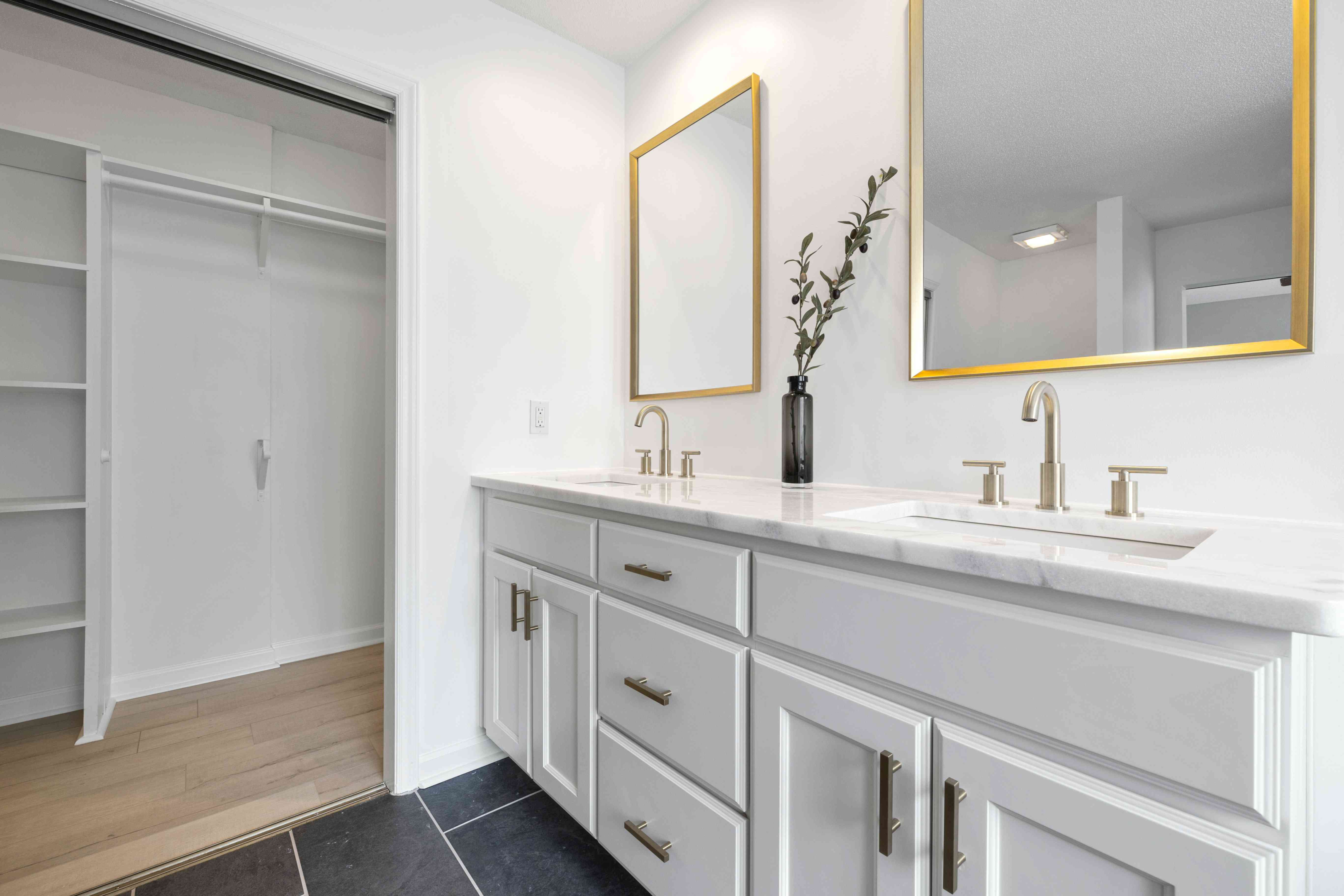 8. Embrace Stark Contrasting
By placing dark cabinets beneath your sink and keeping surfaces like tiles and counters light on top, you may give your room a sense of depth and height. Additionally, tiling the ceiling will make a space appear taller.
9. Two Concrete Sinks
Modern his and hers bathrooms frequently have stunning concrete basins, and two of them give you a double taste of beauty. Freestanding concrete sinks should be complemented with attractive wall tiling and gold wall-mounted taps.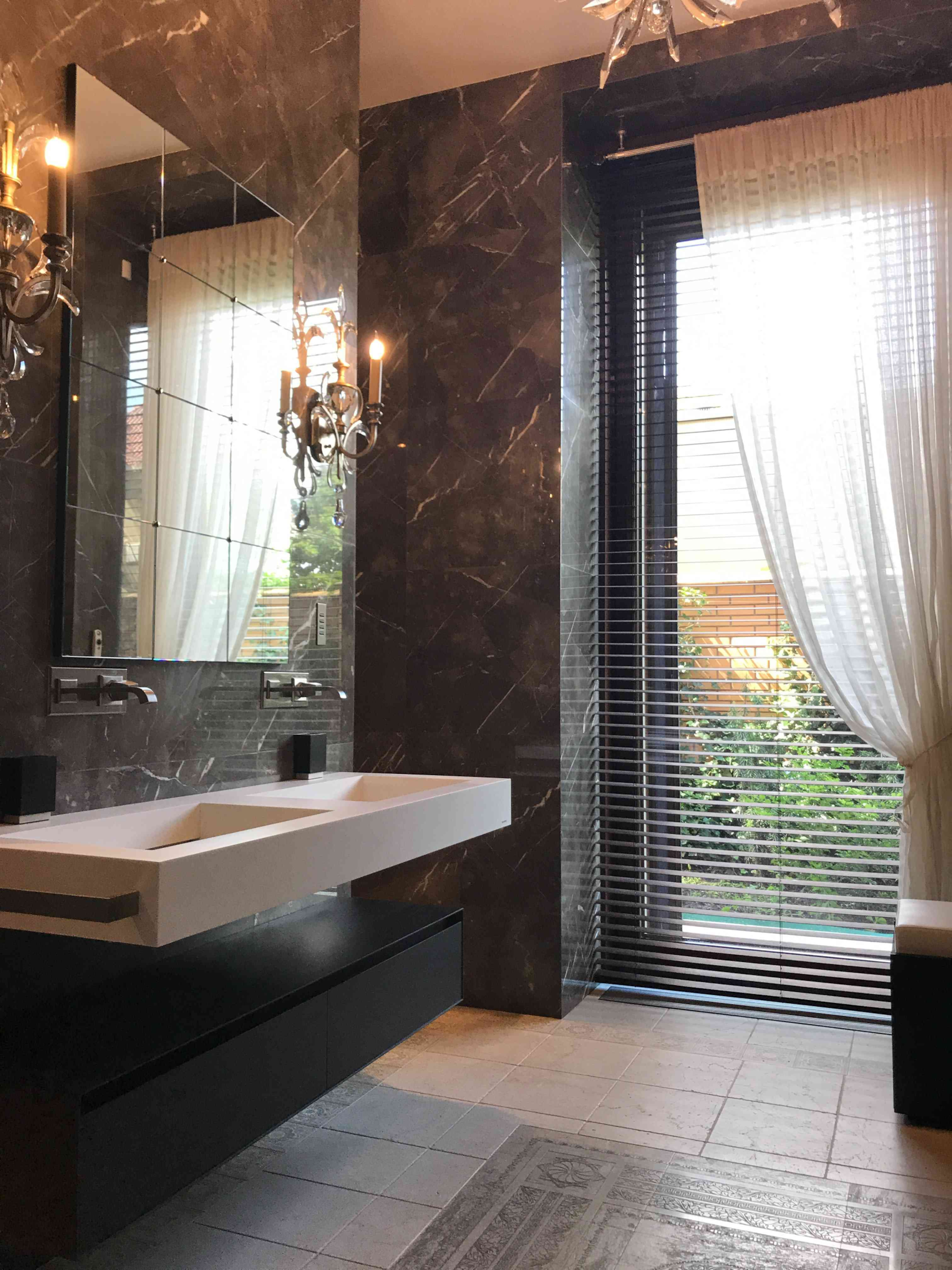 10. Navy Bathroom Color Scheme
The timeless combination of navy and marble is featured in a conventional classic bathroom design. This design could generate a fresh look and soothing bathroom space for blue lovers.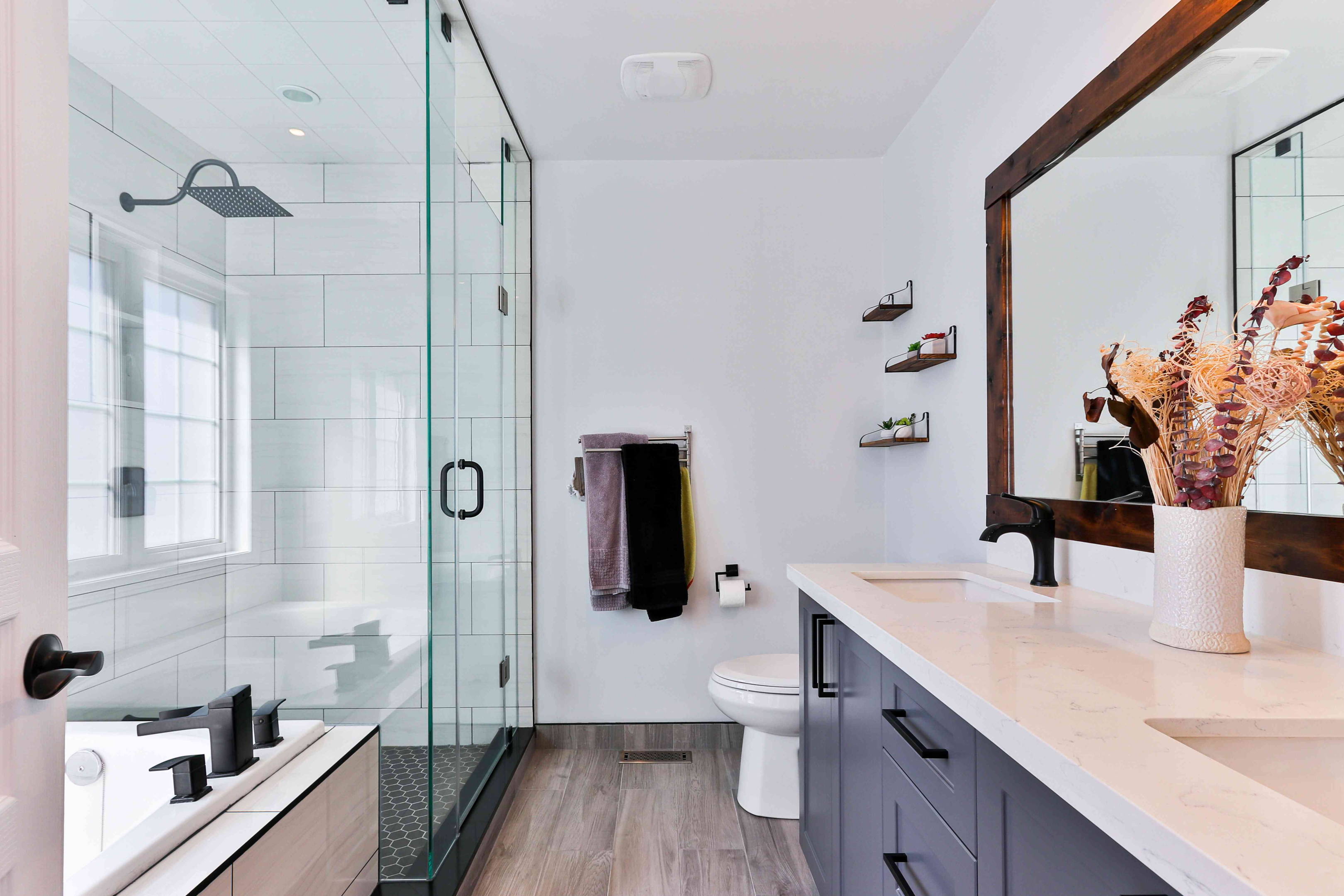 Using a striking color for your cabinetry is another excellent method to incorporate blue into your bathroom. With a couple of coats of blue paint and some new hardware, like the gold handles, this might be a do-it-yourself job.
Choosing a Professional Contractor – Bathroom Remodel Federal Way WA
On the Internet, there are a ton of remodeling companies as well as a national franchise to select from, or you can look up some companies in your neighborhood. When you check the reviews of the firm you want to work with and see a lot of them are positive, that's a good sign that they'll perform a great job with an attractive design that matches your interests.
TTH Builder – High-Quality Remodeling
TTH Builder is one of the best remodeling businesses in the region, which also serves as the top-ranked in the construction industry. If you pay a visit to their website, you can see numerous stunning remodeling projects that can absolutely catch your attention right away thanks to their professional and top-notch services. With TTH Builder, you can be assured that such an expense for home improvement projects will not leave you disappointed!
For more information and consultation, here is some information you might need:
Phone: (206) 258-9103
Website: https://tthbuilder.com/