How Thick Are Countertops – Countertops are considered an indispensable part of numerous modern homes, offering useful workspace in the kitchen, baths, and outdoor spaces. However, a lot of contemporary homeowners want to add aesthetic value to their countertops in addition to practical ones.
This explains why natural stone has been used so frequently for flooring, vertical surfaces like worktops and fireplace surrounds, and stunning and distinctive countertop surfaces. You can choose a countertop thickness that is not only practical for your application but also pleasing to the eye from enticing materials like quartz, granite, quartzite, or marble countertops, of course.
It's critical to comprehend the impact that one specific element, the stone's thickness, has on the functionality, durability, and aesthetics of your kitchen and bathroom surfaces when choosing countertops for your project. While experienced specialists can surely detail the merits, downsides, and usage of varying thicknesses of material, it's a great suggestion to have some prior information going in.
So, How do you pick the right countertop thickness for your specific function? Today, TTH Builder will suggest particular information from experts that you should take into consideration in selecting thickness options for kitchen countertops.
Why Selecting a Correct Countertop Thickness Option Crucial?
Although thinner quartz countertop slabs offer a shiny appearance, their lack of thickness (between 1 and 2 cm) has various drawbacks, including the requirement for additional support for overhangs. They are more likely to break due to their fragility and thinness.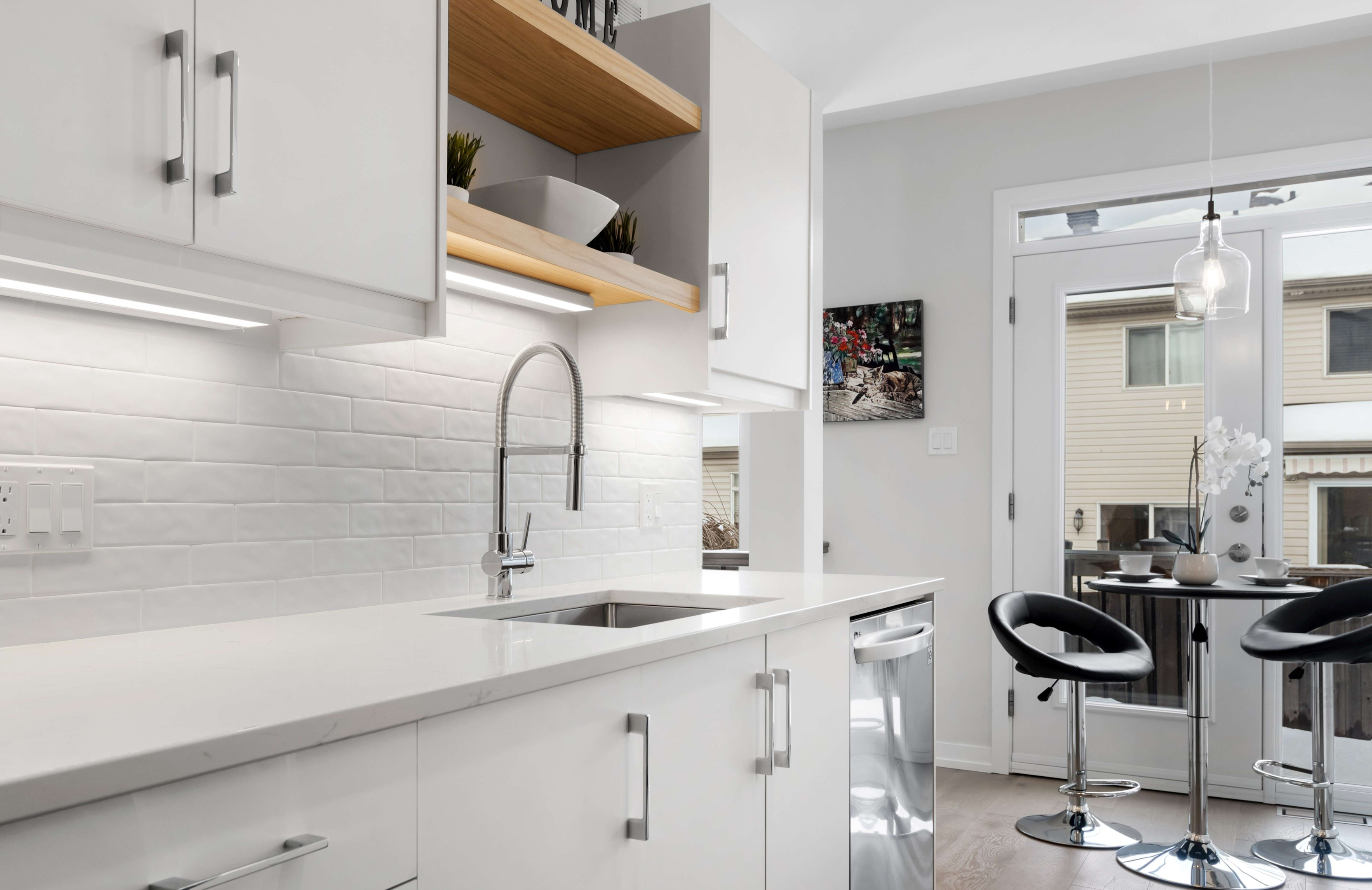 Because thinner countertops are inadequate, installation experts typically advise a thickness of 3 cm for quartz countertops. In terms of quality and durability, a 3 cm thick slab comes out on top.
Designs for thicker quartz counters have a more opulent appeal and often have a more traditional aspect. Since 3-cm quartz countertops are more resilient than thinner ones, they are typically more expensive.
Take into account that 3 cm thick quartz countertops are heavier and it will cause your cabinetry and floors to sag more. Fortunately, unlike thin quartz countertops, their thickness enables them strong enough to hold the weight alone without additional support components. Since thicker countertops can support significant weight, they are ideal for locations with high traffic.
>>> Explore: Lighting Your Kitchen Island
The Advice of Experts Regarding Quartz Countertops Thickness
When deciding on the thickness of your counters, these are the elements that should be taken into account the most. The appropriate thickness of your countertop can be influenced by a number of factors, including the slab size you'll require, the location, and how the area will be used.
What Options Do You Have? – Federal Way Flooring Refinish
There are two typical thicknesses for natural quartz. Frequently, you can choose between 2 cm and 3 cm in thickness. Other thicknesses can be available for custom works, however, doing so will increase the price and difficulty of your installation.
For varied counter styles and functions, these two thicknesses are the most typical, and quartz is more uniform than naturally occurring materials.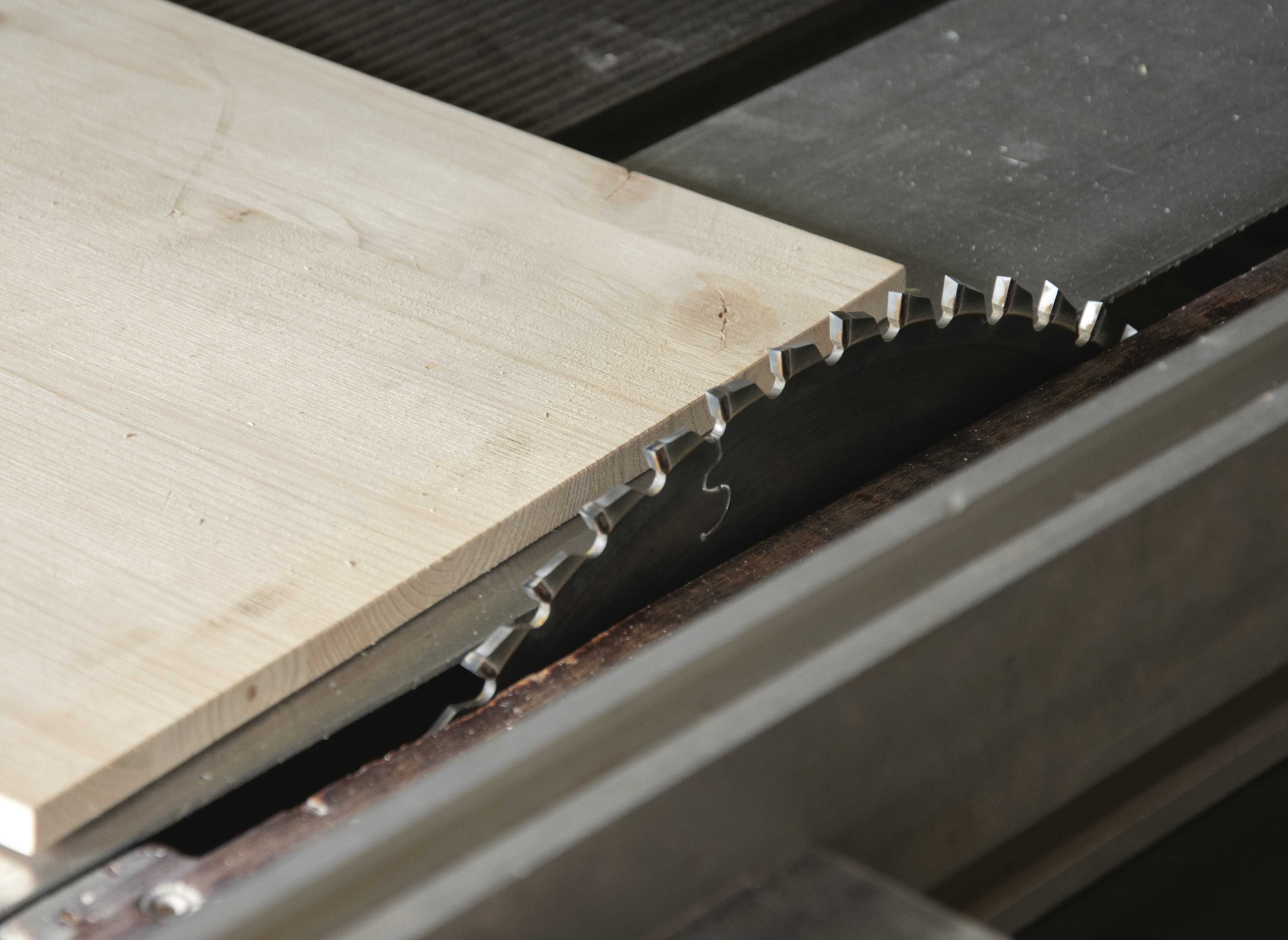 Consider the Surroundings
What you can install depends in part on where you are. Materials like quartz will be accessible in some places but not in others. Different thicknesses might not be accessible everywhere.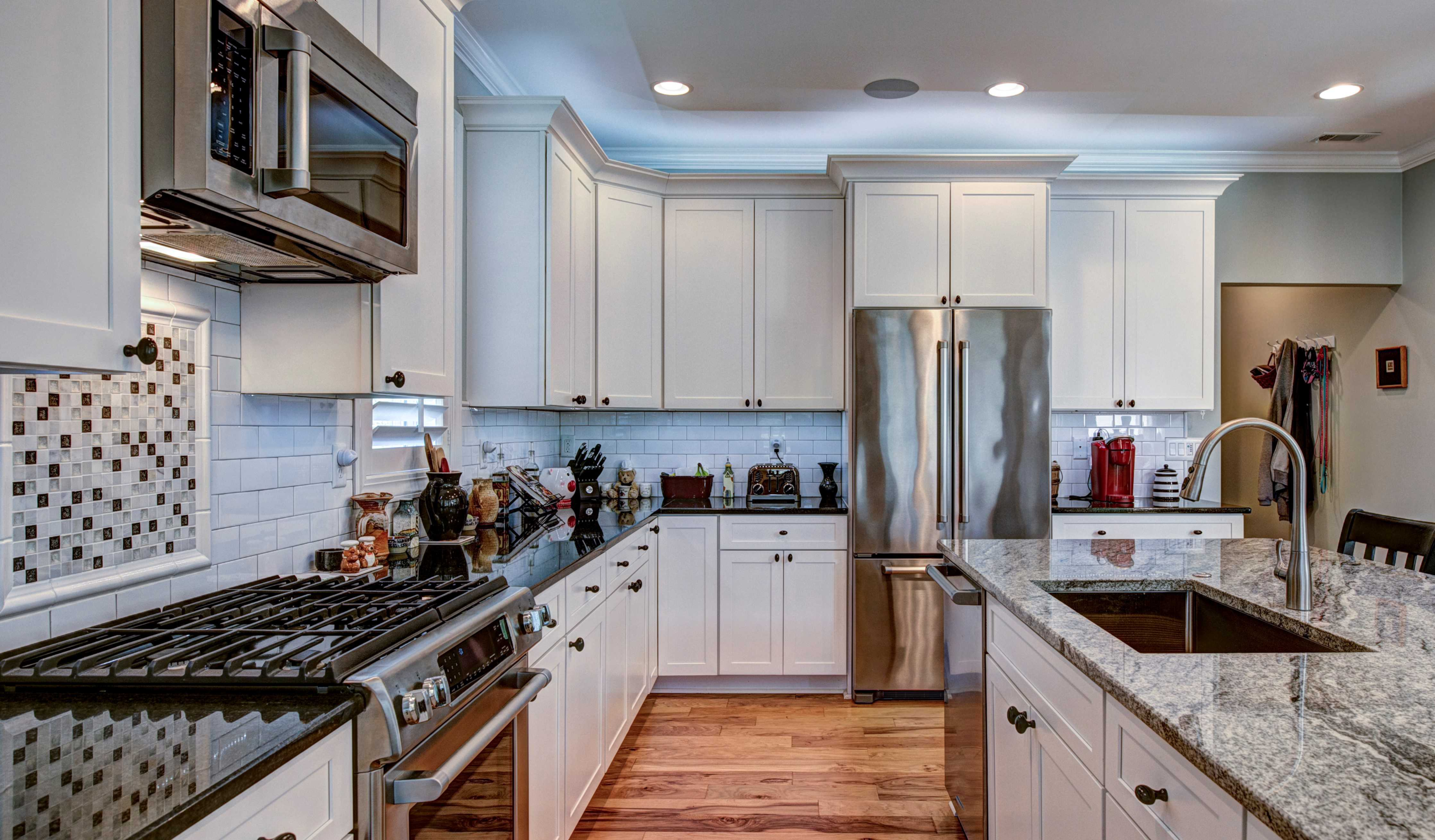 Don't skimp on the thickness needed for endurance to get the quartz color you want. Seeking out a seller who is further away may result in you saving money if they can obtain quartz in the proper thickness and color for your requirements.
Be Practical – Kitchen Remodel Federal Way
While it may be tempting to choose a thinner counter for a kitchen or bathroom than you actually need, this is frequently not a good idea. Although you may enjoy the way a thinner counter appears, if you choose the improper thickness and it is unable to do the functions needed of it, it could have long-term negative effects.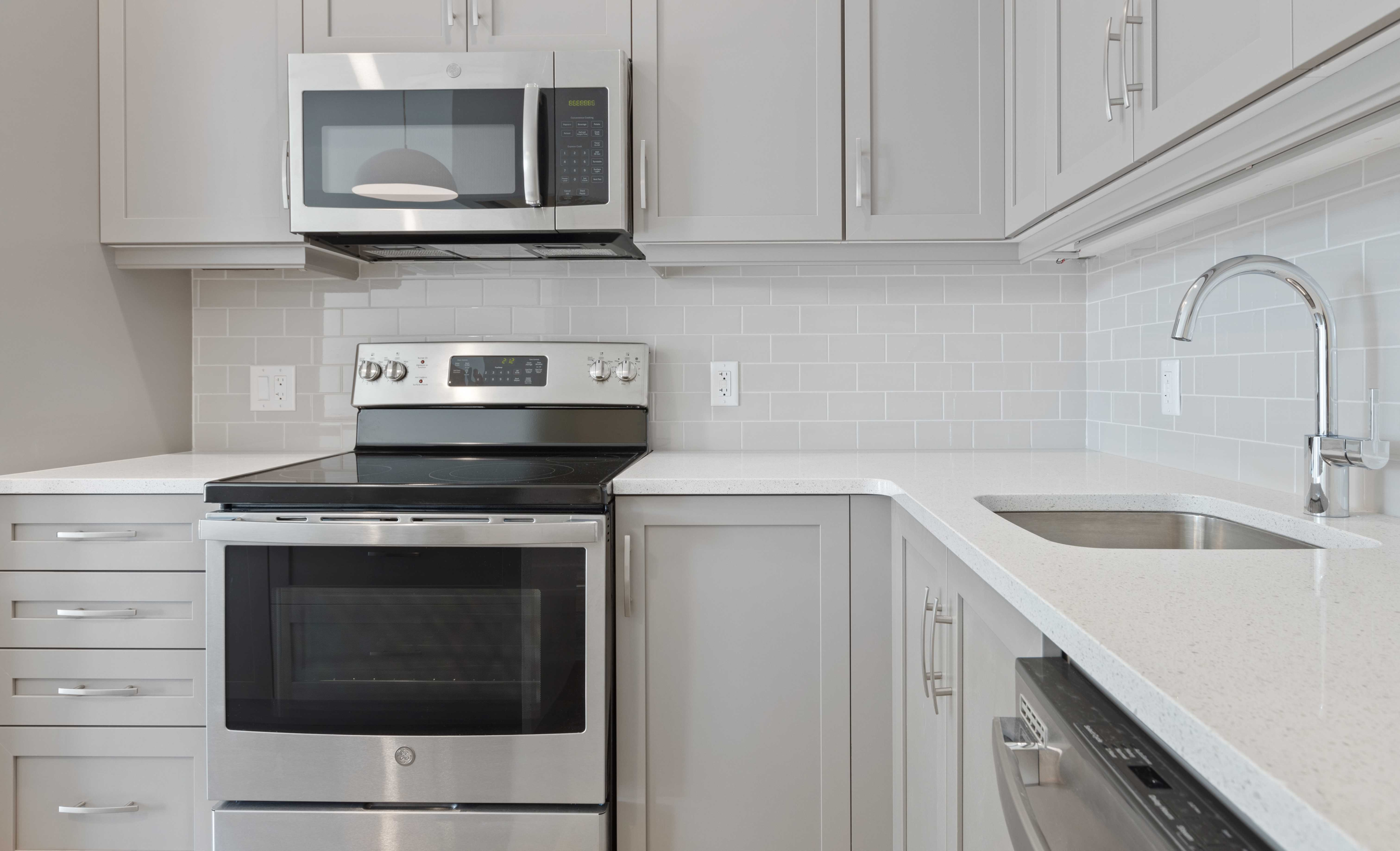 The ideal counter thickness will be suggested by an experienced installer or design team based on each intended usage. You'll enjoy using your new countertops more if you pay attention to the recommendations of professionals.
Think About Your Design
The weight and size of a thicker counter type are other aspects that many people overlook. In order to balance the area, you'll probably need to allocate money for a splashback if you choose the thicker counters.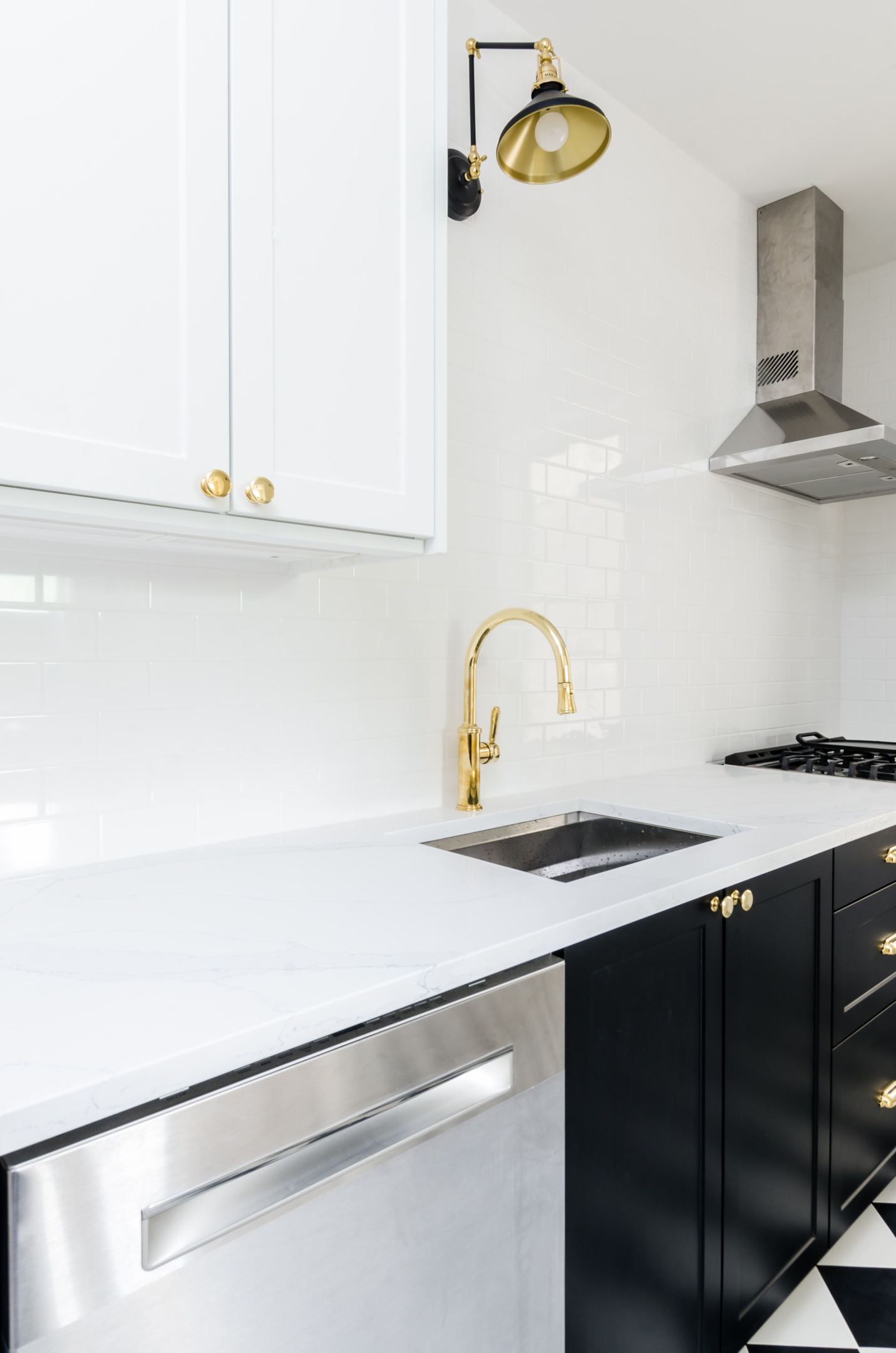 If there is no backsplash to go behind a thicker counter, it might occasionally look out of place. A backsplash, for example, may appear insignificant, but it can dramatically increase the price of your finished project and needs to be budgeted for.
Take a look at our website for more kitchen remodeling ideas!
Considerations for Selecting Quartz Countertop Thickness
Durability
As one might anticipate, using thicker material can support more weight. This means less anxiety about damages from laying heavy items on the top of countertops, tabletops, and other horizontal applications. A sleek profile will require additional reinforcements, such as brackets if you're constructing a casual dining kitchen with a breakfast bar in order to reduce the likelihood of breaking or cracking the overhead.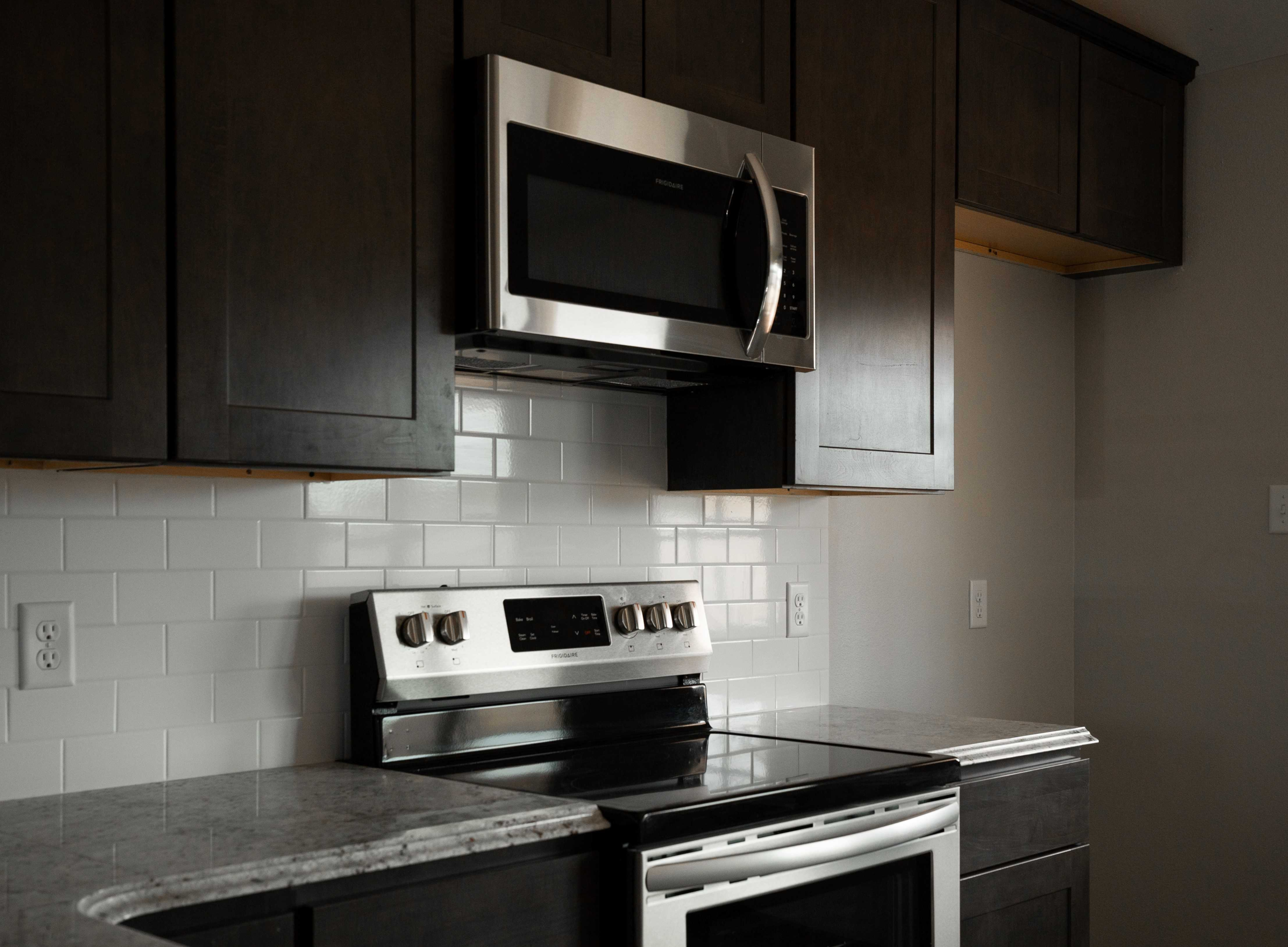 This would become less of an issue if the counters didn't have an overhang and the kitchen didn't get as much use, especially in light of the improved longevity of many contemporary surfaces.
Weight
When utilized throughout a space, heavy material can cause additional wear and damage on surfaces in your home. Heavy material installation may be extremely risky for older homes, significantly if the home's foundation is already deteriorating. Because the application is thinner, there is less weight to take into consideration.
>>> Maybe you're interested in: Modern Office Decor
Edges
A thin strip of the material will be put around the countertop's edge first before the profile is shaped in order to give it the appearance of thicker if you're utilizing a 2cm slab as a countertop. Although this is a common style, be sure your client understands that the seam will be noticeable. Since the edge does not have to be bonded for thicker profile choices, they can be produced into a wide variety of edge profiles to suit your preferences.
Many of the more straightforward choices and more rustic edges can be used with countertops of any thickness, but many of the stacked, ornate edges need a thicker countertop to provide drama and glitz.
Price
Like any remodeling or construction project, pricing is a major factor in many considerations. The prices might quickly increase if you need to install really large counters or have a lot of surfaces in your home.
Reducing material can lower your project's material expenses and transport costs because 2 cm slabs take up less room and are easier for vehicles. Depending on the stone, labor costs could also decrease. However, one issue with thin slabs of delicate stones is that they could need more maintenance, and thus more fabricators, to prevent damage.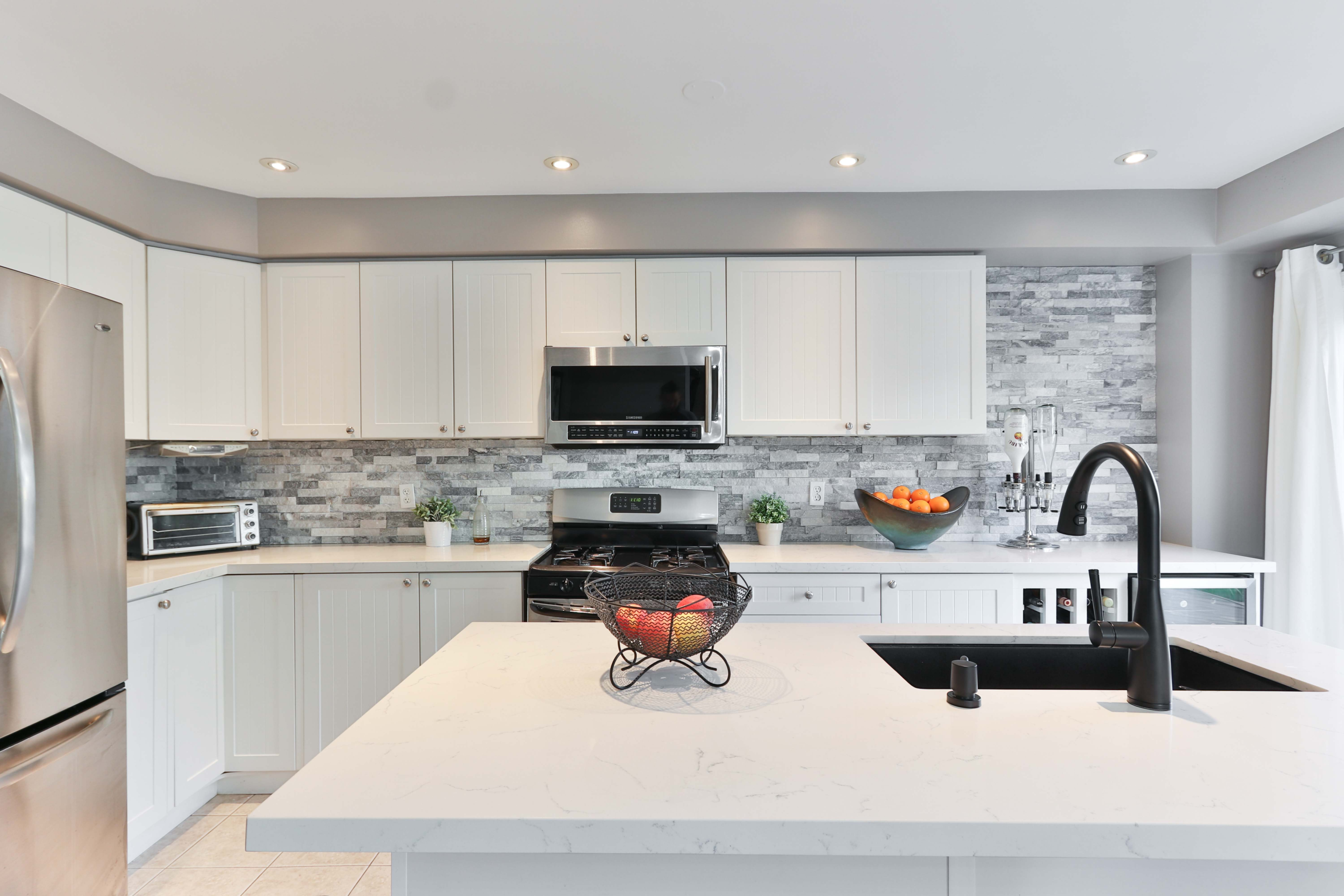 The installation procedure can actually be made simpler with thicker alternatives because stronger slabs don't require as much careful care when being handled. 2cm countertops frequently require some kind of decking, like plywood, to offer additional stability after installation, which adds a step to the procedure.
Natural Stone Countertops – How Thick are Countertops
Natural stone is considered one of the most popular countertop materials. There are two popular thicknesses of natural stone: 2 cm and 3 cm.
2 CM
Natural stone surfaces that are 2 cm thick are perfect for vertical uses including shower surrounds, fireplace surrounds, wall cladding, backsplashes, and more. The diminished resilience from a thinner stone won't jeopardize safety or longevity because these uses don't require the top to be able to withstand a lot of weight or vigorous use.
A streamlined form lends itself to counters that have a modern, minimalist look. Additionally, it requires fewer resources in terms of material cost as well as transportation (because many slabs may be transported at once).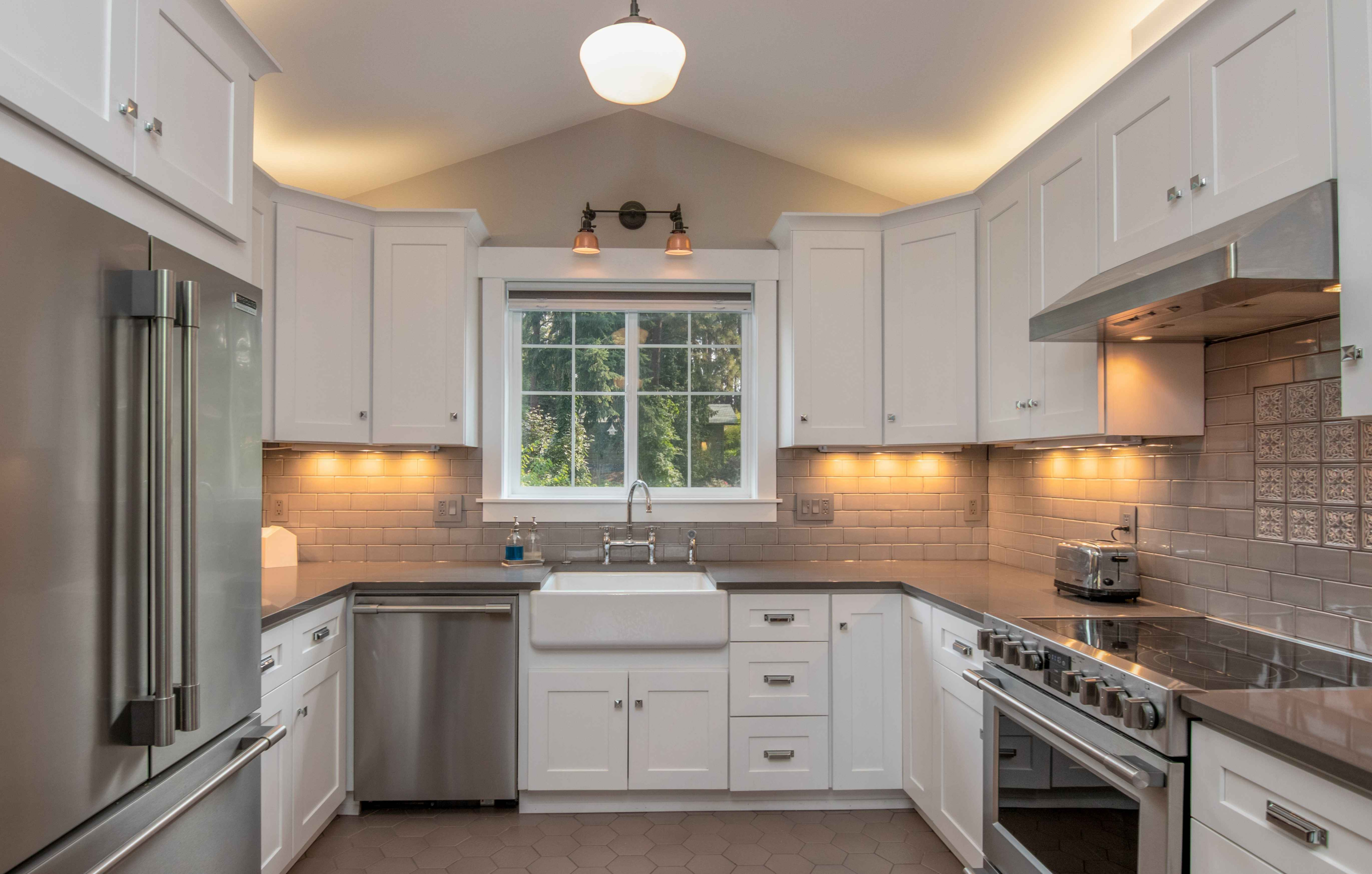 3 CM
This is the traditional, opulent profile for horizontal uses like tabletops, bar tables, staircases, shelving, and other horizontal installations. Because of the increased thickness, it can support larger weight, making it ideal for applications with high traffic. A surface's classic finish touch can be achieved by using elegant and elaborate edge profiles, which can give appeal to any space and thicker materials.
The 3 cm thickness is more likely to be chosen by homeowners who are serious about getting the most out of their stone.
Granite Countertops – Home Improvement Federal Way
Granite slabs are typically 9–10 feet wide and 5–6 feet tall. A common slab would therefore be 50–55 square feet in size.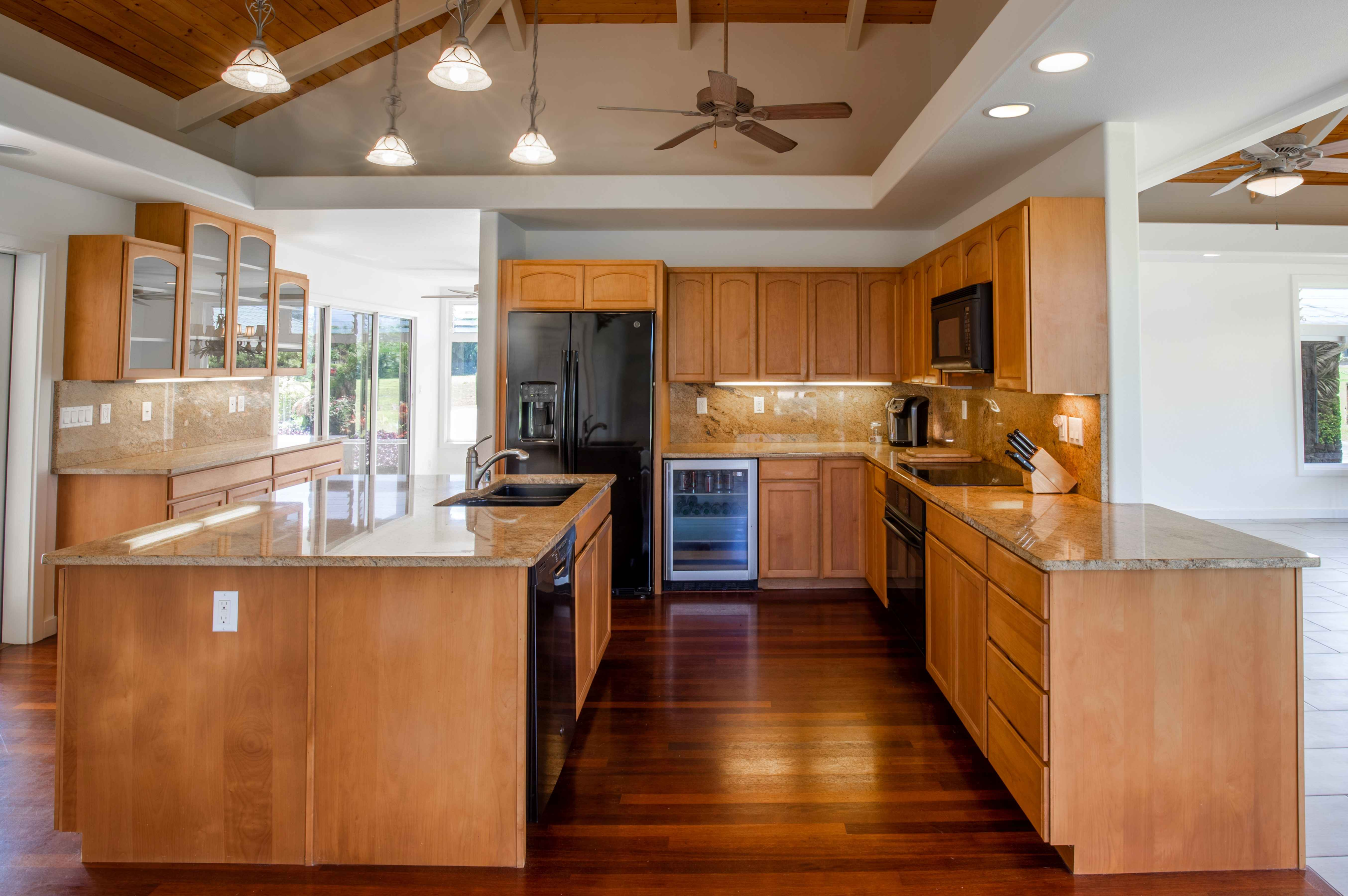 Because of its higher structural stability and more aesthetically pleasing thickness of 3cm, it is advised. The thickness of 4 cm can occasionally be achieved by combining two 2 cm slabs. People tend to choose 3cm because it is substantially thicker and can appear either thicker or thinner depending on the edge profile you select.
In response to the thickness of the countertop, a slab usually ranges. A granite slab typically weighs 12–13 pounds per square foot at a thickness of 2 cm and 18–19 lbs per square foot at a thickness of 3 cm. For instance, a 3-centimeter thick, 8-foot long countertop slab will hold between 144 and 152 lbs.
>>> Read more: Kitchen Open to Living Room
Hiring a Professional Contractor – Kitchen Remodel Federal Way
While style, color, and material are all crucial factors to take into account when installing a countertop, don't forget about the significance of thickness as well. Choosing a proper builder can help you save lots of time and money as well as achieve your desired kitchen design without further adjustments.
On the Internet, there are a ton of remodeling companies as well as a national franchise to select from, or you can look up some companies in your neighborhood. When you check the reviews of the firm you want to work with and see a lot of them are positive, that's a good sign that they'll perform a great job with an attractive design that matches your interests.
TTH Builder – High-Quality Remodeling
TTH Builder is one of the best remodeling businesses in the region, which also serves as the top-ranked in the construction industry. If you pay a visit to their website, you can see numerous stunning remodeling projects that can absolutely catch your attention right away thanks to their professional and top-notch services. With TTH Builder, you can be assured that such an expense for home improvement projects will not leave you disappointed!
For more information and consultation, here is some information you might need:
Phone: (026) 258-9103
Website: https://tthbuilder.com/