Choosing a General Contractor in Seattle WA: What You Need to Know
General contracting in WA can make or break your remodel. You need someone knowledgeable, responsive, and on budget. A skilled Seattle general contractor coordinates floor installation, drywall, and everyone involved. A good contract protects both of you, details scheduling, and payments that make your new kitchen, and renovated bathroom a reality. The right general contractor in Seattle delivers the remodel of your dreams.
What is a General Contractor and Why Do You Need One?
A general contractor in WA handles it all. They align floor installers, electricians, and more. They know kitchen remodels, adding space, and updating floors. They ensure plans meet code so your construction services happen smoothly, on schedule, and within budget. A good contract outlines payments, and work, ensuring satisfaction. A skilled general contractor means less hassle, and worry for you during your home remodel.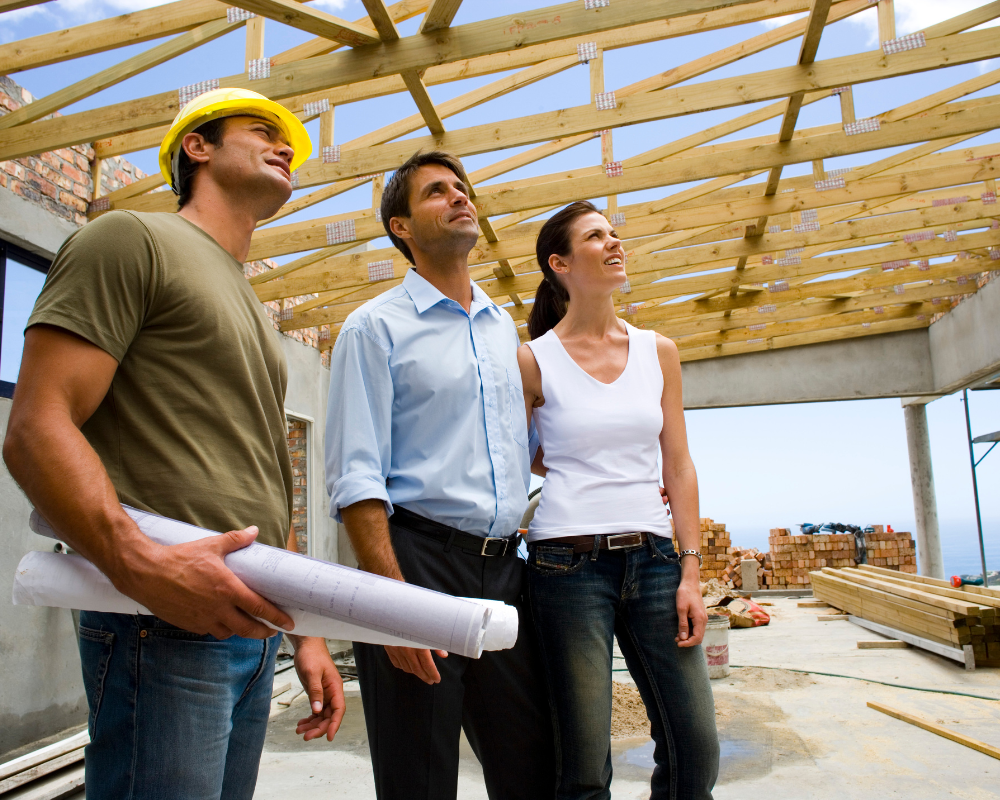 Understanding the Role of a General Contractor
A general contractor in the Puget Sound area makes your 2023 remodel happen. They corral the subs, obtain permits, schedule your floor to refinish, and everything. The contract outlines duties, payments, and disputes. Any good Bellevue home builder coordinates timelines, and material delivery, and keeps you in the loop. General contractors in WA keep complex remodels on track, making it their problem so it's not yours. They deliver what you dreamed of.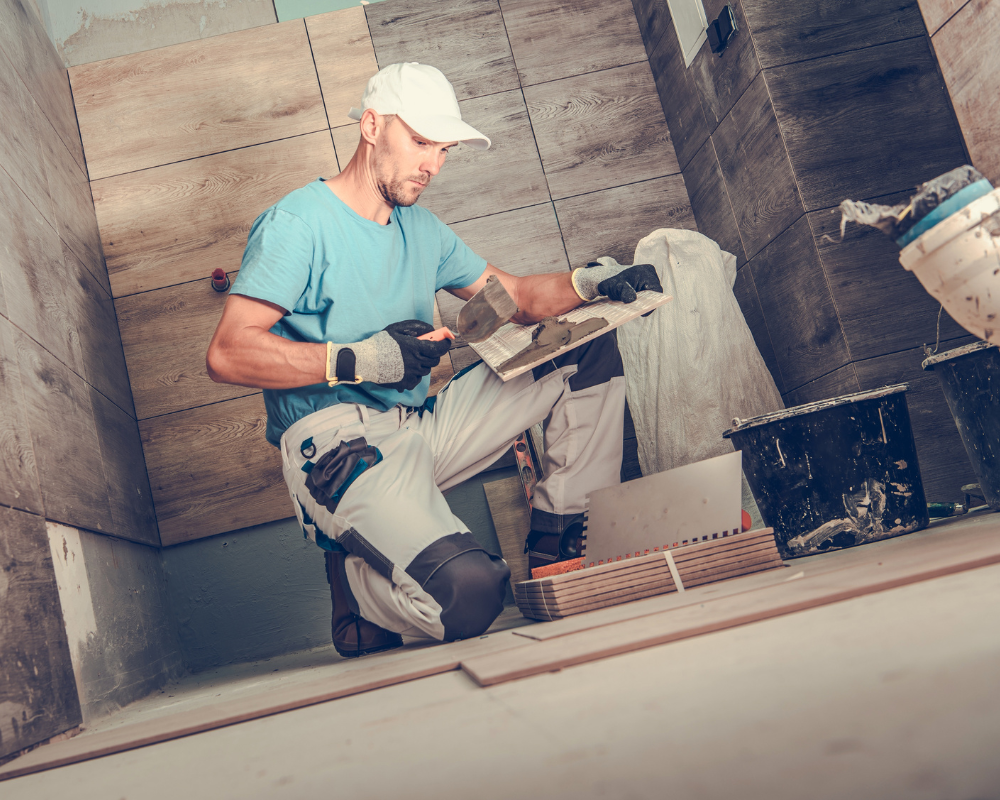 Benefits of Hiring a General Contractor
General contractors around Seattle ease hassles. The 10 Best make commercial construction go right. They know trusted tile guys, painters, and electricians near you. Get permits, inspection approvals for your projects near Woodinville, Bellevue. Top general contractors in WA have seen it all minor surprises don't faze them. Hire one of the top 10 best general contractors near Seattle to navigate issues, and keep your reno, addition on track from start to finish.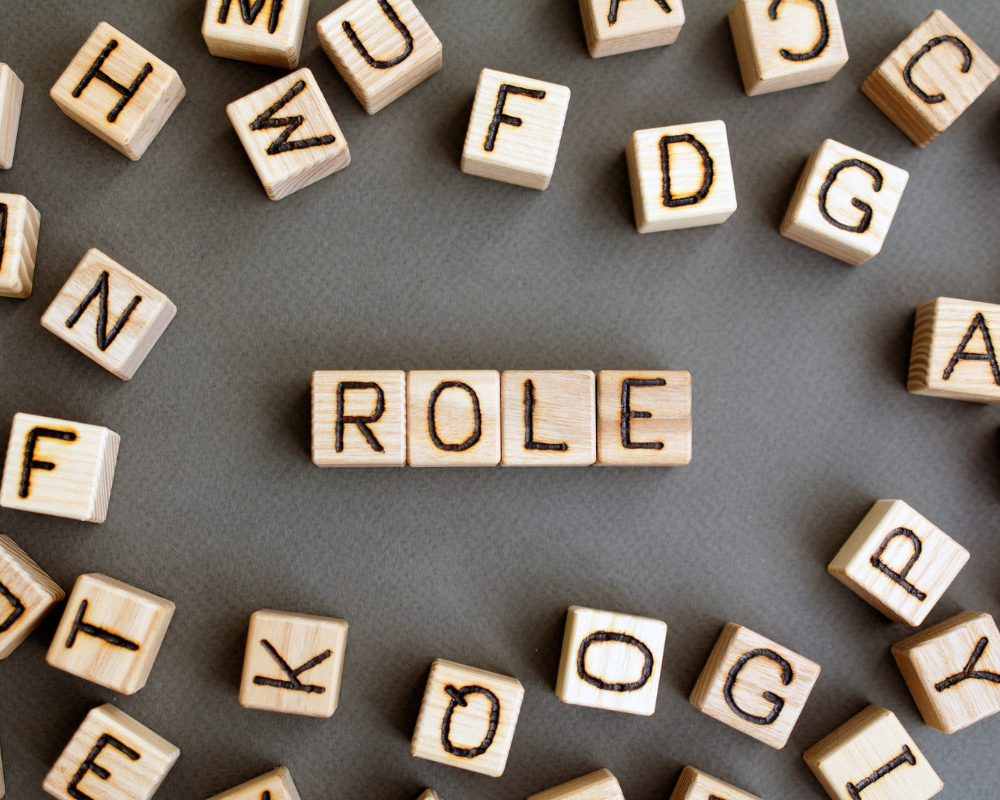 How to Choose the Right General Contractor for Your Project
Selecting the right commercial general contractor in WA demands due diligence. Lookup the top contractors for your home improvement, and get bids that compare work done, materials, and guarantees. Read reviews to gauge reputation and satisfaction. Confirm licenses, insurance are up to date before signing. Ensure they have experience with projects like yours -home builds, and expansions. Ask for references to contact who can attest to quality, professionalism. A thoughtful selection process leads to a smooth home construction that matches your vision, and budget on time.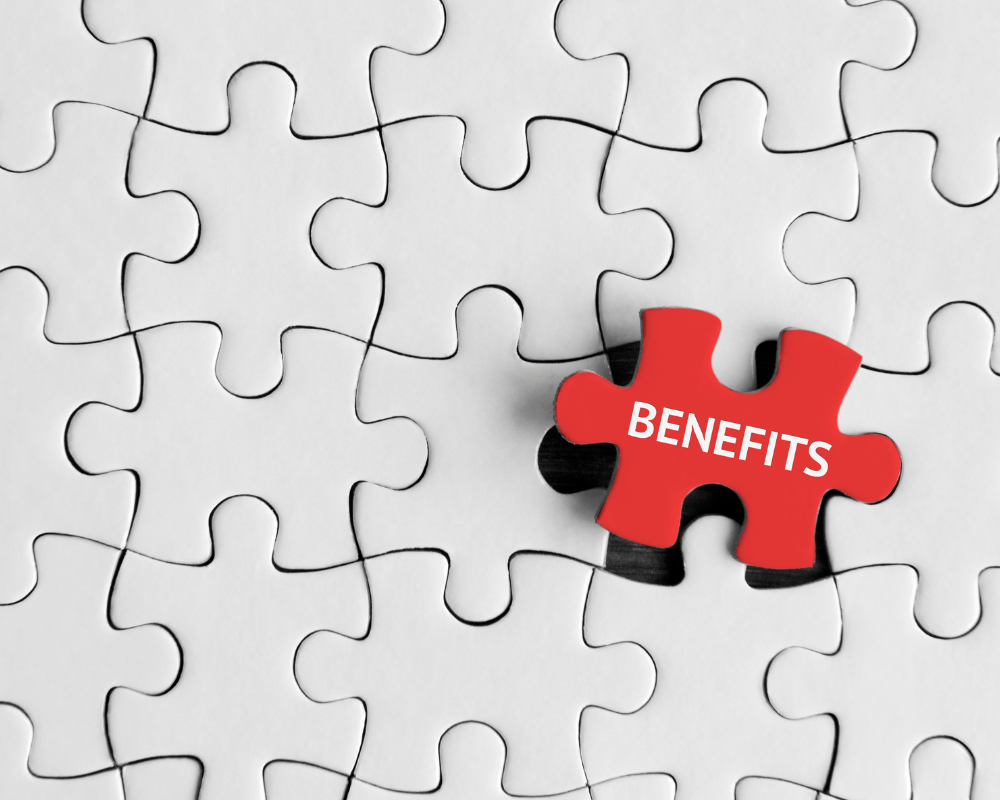 How to Find the Best General Contractor in Seattle
Seattle is home to numerous general contractors, so finding the best one for your project may seem daunting. However, with the right approach, you can narrow down your options and choose the most suitable contractor for your needs.
Researching Local General Contractors
Finding the right general contracting services in WA demands research. Look at Seattle area contractors like Blue Sound Construction – do they have the experience for your home renovation? Check years in business, completed kitchens, and bathrooms like yours. Note certifications, and accolades that prove skill. Confirm expertise – whole house makeovers, additions, or just bath remodels? Their portfolio will show the quality of general contracting services and renovations that match your vision. Do your due diligence to get the results you desire.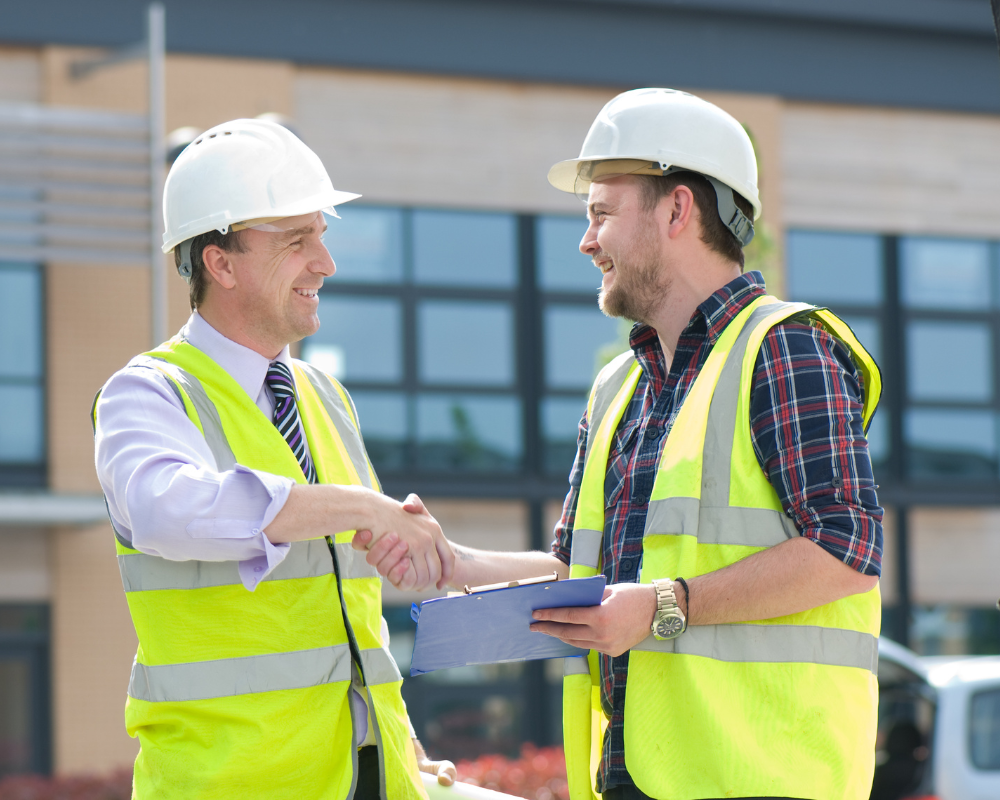 Reading Customer Reviews
Reviews reveal a contractor's true craftsmanship. Read what Seattle area clients' say about project management, finishing details, and responsiveness. Google reviews, and Angie's List show if a construction company completes remodels, and editions on time, on budget. Positive feedback highlights quality, professionalism and client satisfaction – key signs to trust them with your renovation. Negative reviews explain problems Seattle contractors couldn't/wouldn't fix. Due diligence means reading reviews to uncover a contractor's true abilities before hiring them in WA.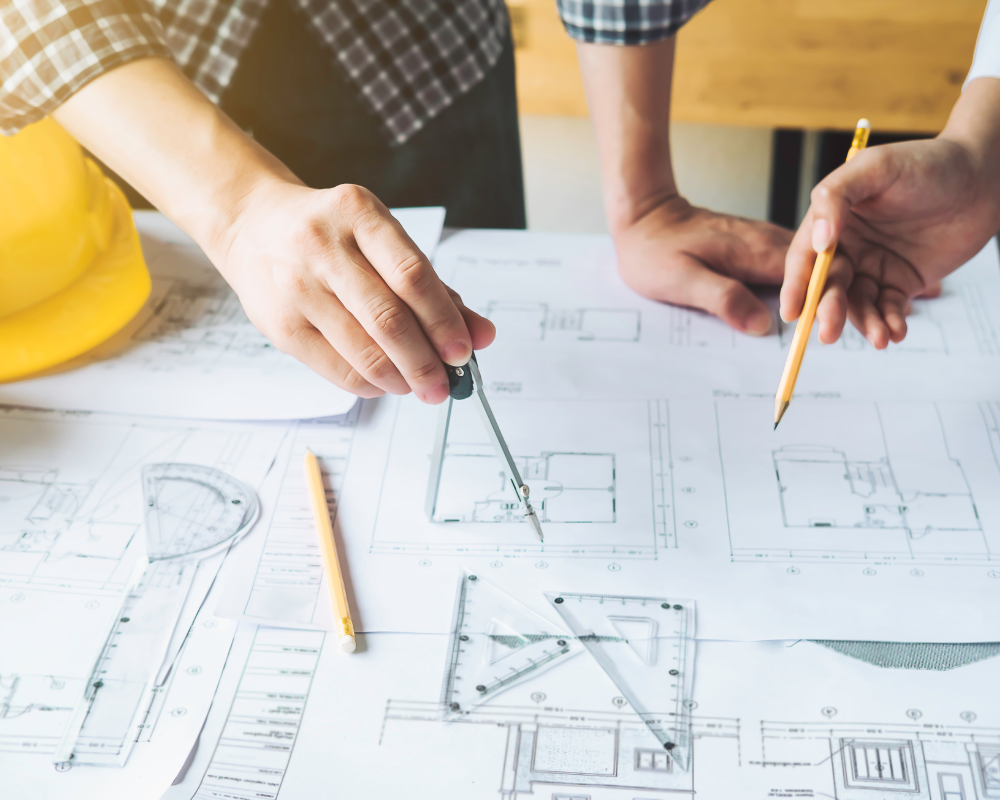 Comparing Quotes and Estimates
Compare pricing proposals from various general contracting companies in WA. This reveals the true value of their work. Avoid the lowest bids that may signal inferior materials and inexperienced project managers. Green building expertise and certifications from the Better Business Bureau show commitment and reliability. Balance affordability with quality workmanship for the results you desire. Multiple estimates expose the full range of features, wood choices, and tile options before hiring the right company to transform your home.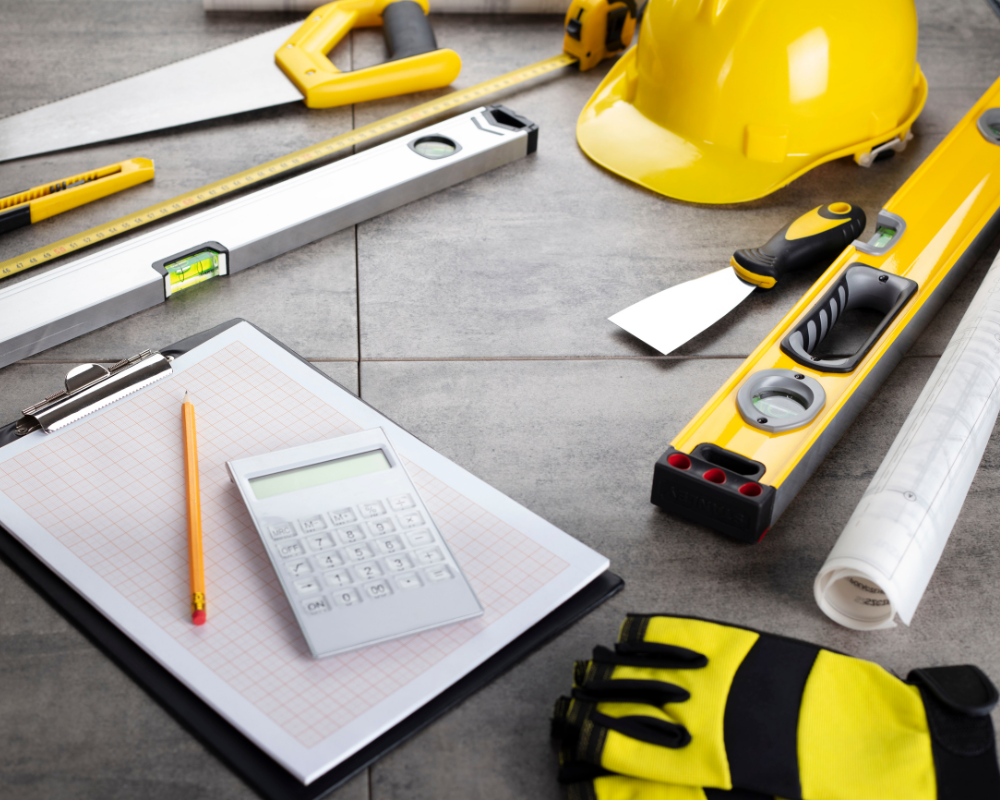 Hiring a General Contractor for a Remodeling Project
A remodeling project can breathe new life into your home and increase its value. Hiring a general contractor for a remodeling project ensures that the process runs smoothly and that your vision is brought to life.
Understanding the Remodeling Process
Before a remodel, understand how local contractors in WA deliver results. A design-build, full-service company evaluates space limitations and design build possibilities. They build a plan Tailored to you. They obtain permits and coordinate demolition. The construction begins. Issues expected in the industry? They navigate them until cabinets, flooring creates the space you dreamed of. A reliable company guides you through each stage of the remodel, seeing it through to the finished product.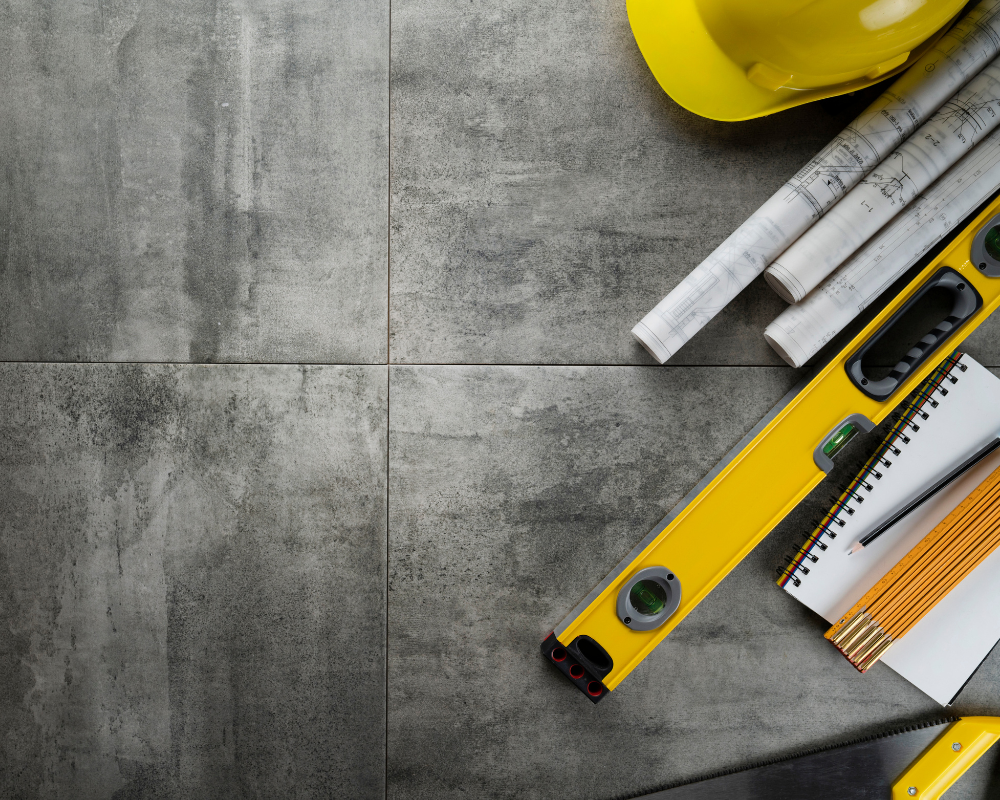 Planning and Designing Your Remodel
Partner with a reliable general contractor in WA from day one. Their insight on layouts, appliances, and flooring makes your remodel work perfectly. A thoughtful design ensures the result meets your desires -quality cabinets, and functional spaces that match your lifestyle. Collaborate on materials, dimensions, and practical solutions that create exactly the space you envisioned for years.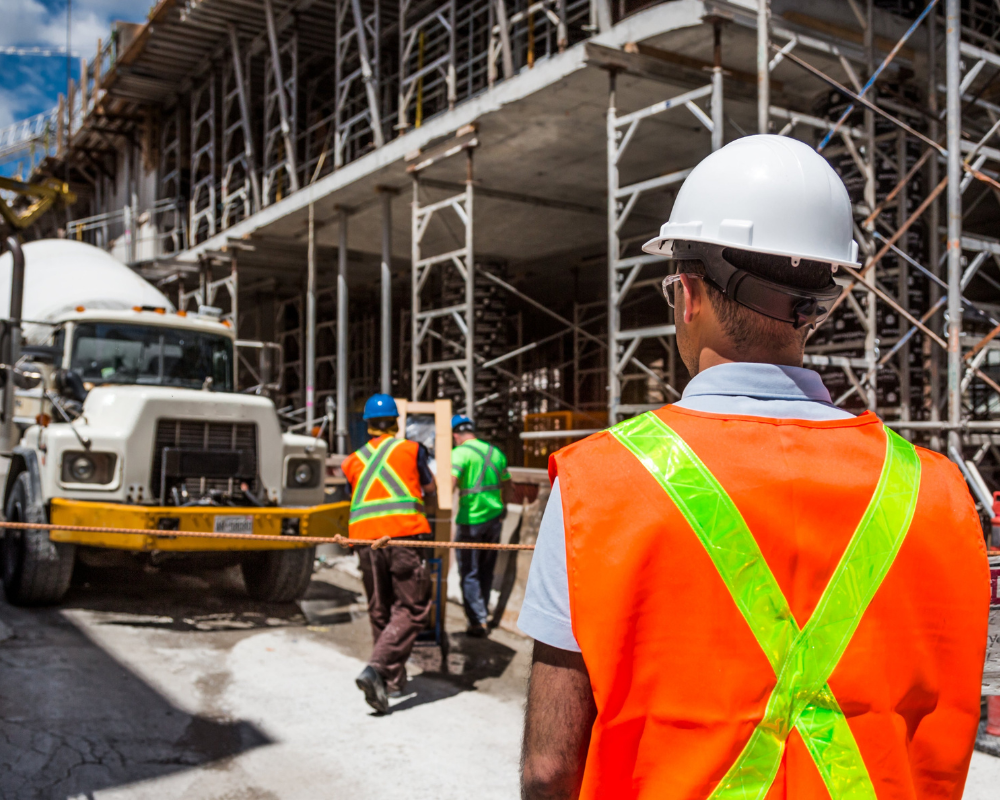 Setting a Budget and Timeline
Partner with a reliable general contractor to set an achievable budget, and timeline. Get an estimate that details all costs – materials, labor, permits. They'll help prioritize – what's essential, what can wait. This keeps the remodel from going over budget, behind schedule. Collaborate to minimize surprises, expenses. Pro helps you navigate trade-offs, sacrifices to stay on target.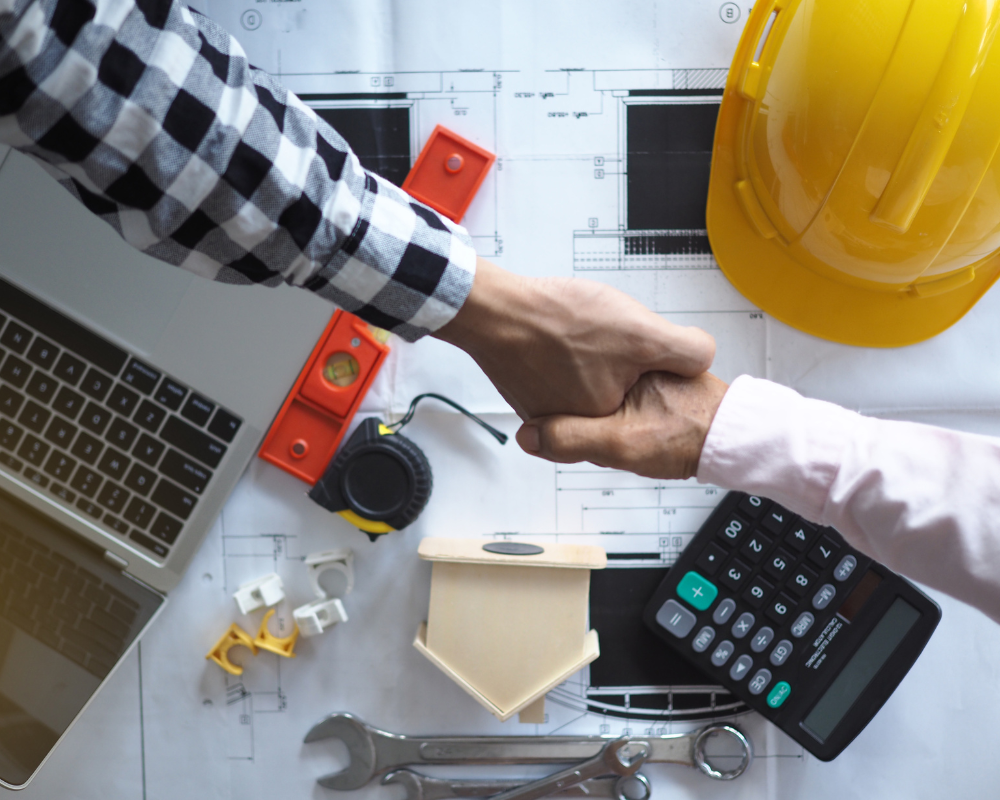 Working with General Contractors for New Construction
When it comes to new construction projects, hiring a general contractor is essential to bring your vision to life. From custom homes to commercial buildings, a general contractor oversees every aspect of the construction process.
Finding General Contractors for New Construction
New build? Find a general contractor experienced in your specific project type. Residential or commercial, they must have a proven track record of similar construction. See their portfolio – does it mirror your vision? Custom homes, additions require a pro who navigates complexities well. Ensure the contractor has references, references from successful projects just like yours. An expert experienced in what you dream of delivers the results you desire.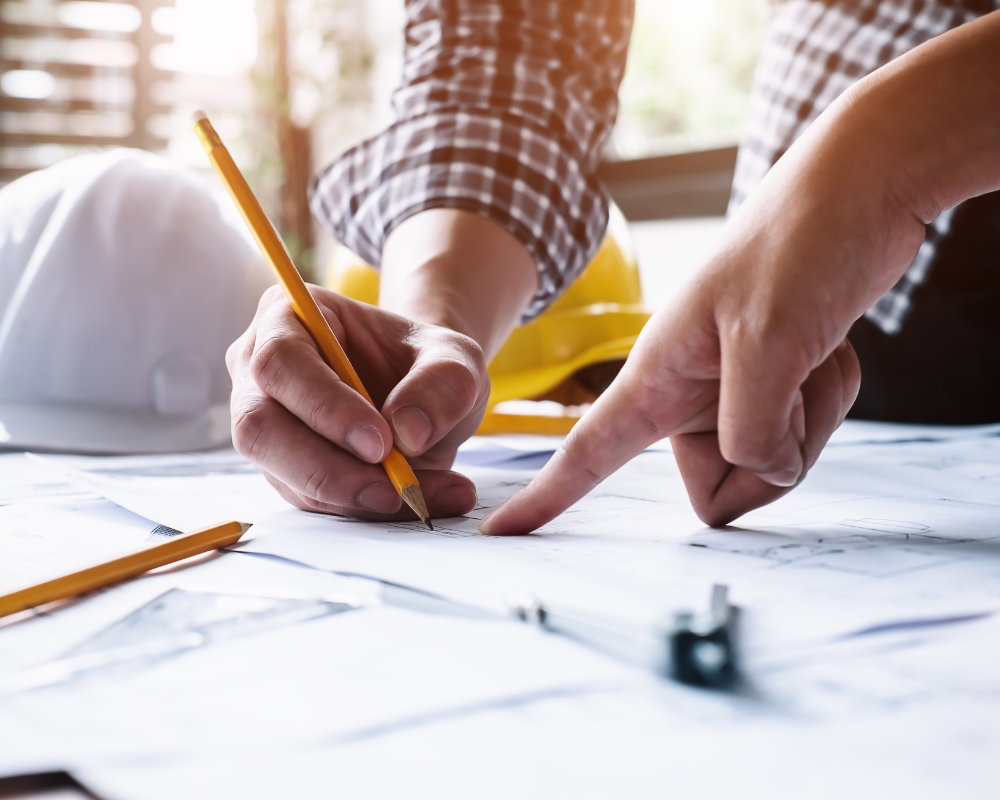 The Importance of Communication and Collaboration
Connection, collaboration during your project determines results. Ensure open, ongoing communication with your general contractor. A good one updates progress, addresses issues immediately. They include you in choices -cabinets, flooring, fixtures. Your involvement shapes the final product. Demand updates meet expectations, questions get thorough answers. Connection translates to a remodel, build that matches your vision through cooperation.
Managing the Construction Process
A general contractor facilitates your project from beginning to end. They align architects plans, sub contractors' timelines. They secure permits, schedule inspections, coordinate each phase. This means less hassle for you. Less worry. Less time spent babysitting the job. A general contractor in WA makes the complex run smoothly. You get peace of mind. So you can dream about enjoying your transformed space instead of dealing with the hundred details that make it happen.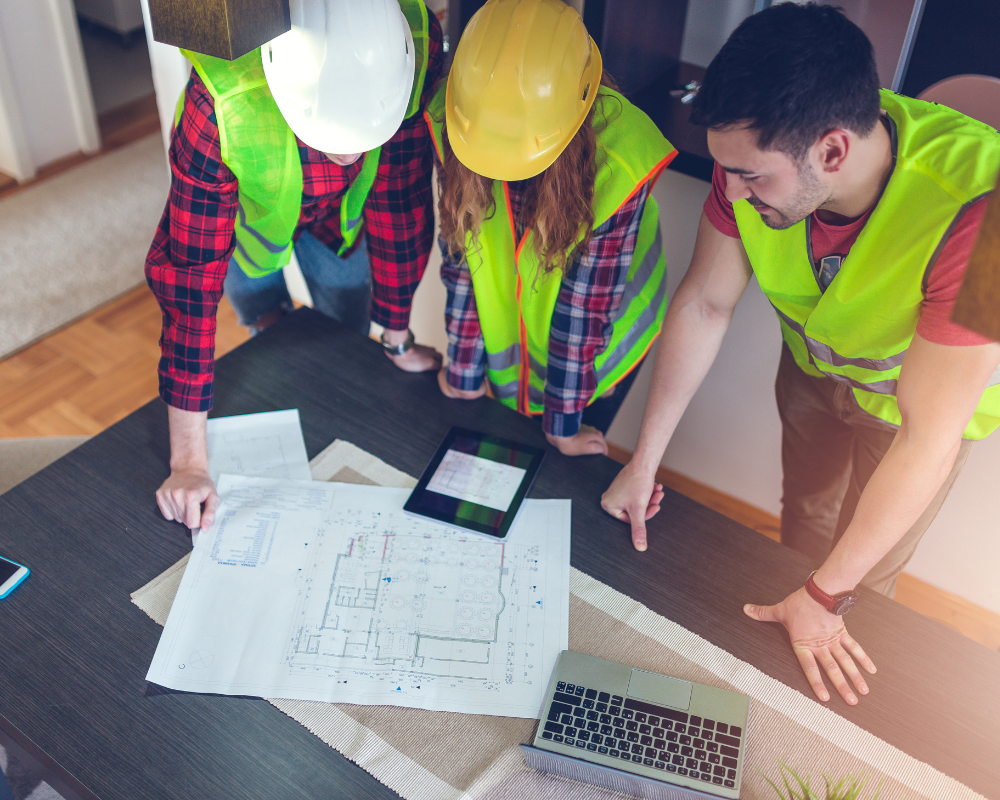 Commercial vs Residential General Contractors
When it comes to choosing a general contractor, it's important to consider whether you need a commercial or residential contractor. While both types of contractors have similarities, there are specific differences that should be taken into account.
Differences Between Commercial and Residential Projects
Residential builds differ from commercial construction. Homes, duplexes involve smaller spaces. Retail, offices require ADA experience, knowledge of unique codes for the public. Contractors adept at residential -creating versatile living spaces- may struggle with commercial nuances. Specialists emerge to navigate complexities -exiting hallway widths, trash compactor needs for stores. Contractors proficient at both deliver high-quality results. But those focused on your desired build type -expertise for your exact project – yield the ideal outcome.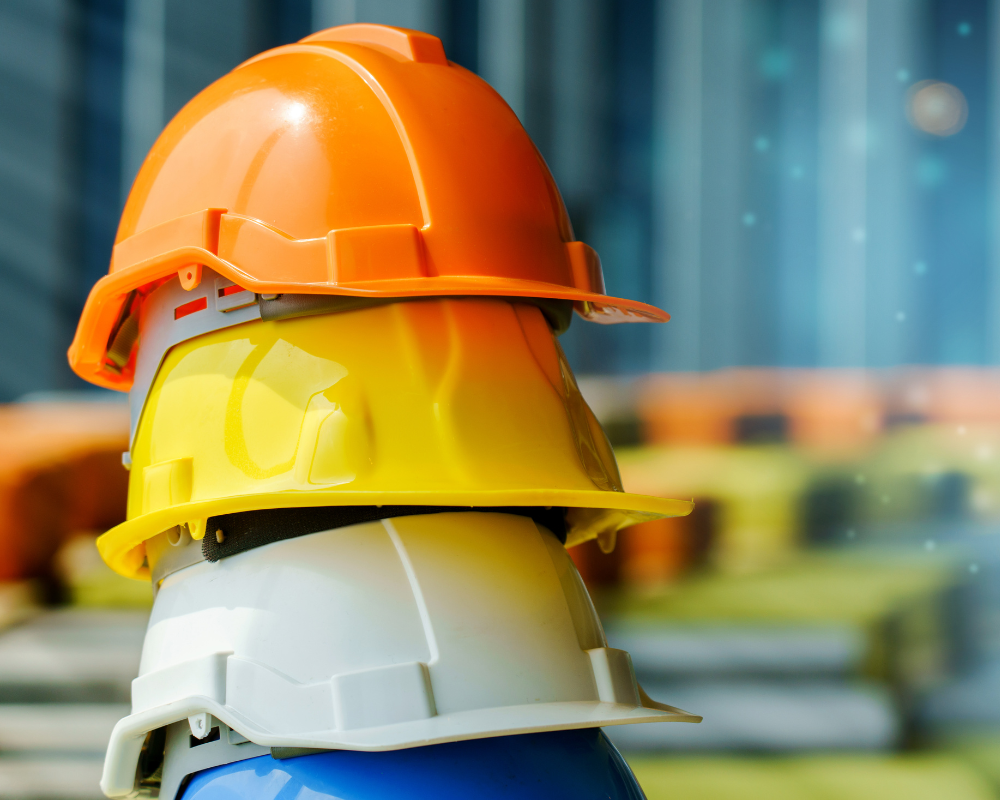 Choosing the Right Contractor for Your Project Type
When selecting a general contractor, ensure that they have experience and expertise in the specific type of project you are undertaking. Commercial contractors may have a different skill set and knowledge base compared to residential contractors. By choosing a contractor with expertise in your project type, you can ensure that they have the necessary qualifications to handle the specific challenges that may arise.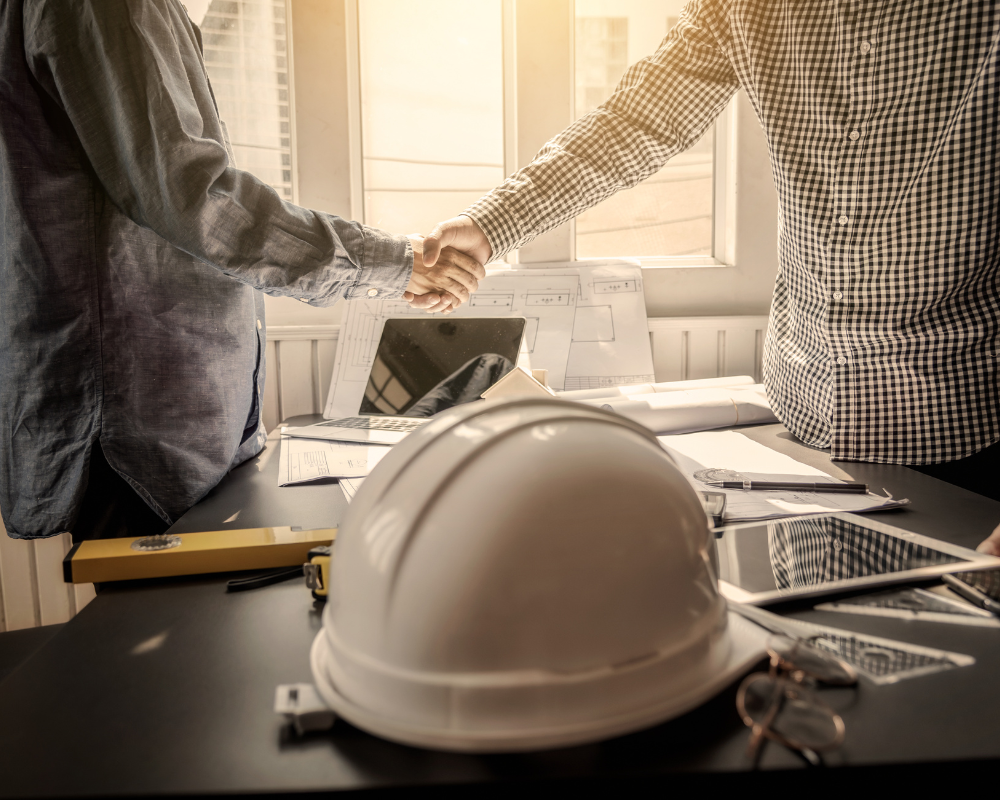 Understanding Code and Permit Requirements
Both commercial and residential construction projects must adhere to local building codes and permit requirements. However, the specific codes and regulations may differ. When hiring a general contractor, ensure that they have a thorough understanding of the applicable codes and permits for your project type. This ensures compliance and prevents any unnecessary delays or issues.
If you are interested in home remodeling, I would like to recommend you a reputable remodeling company in the Federal Way area – TTH Builder. Contact us today for a free quote and exclusive deals for this summer.
Phone: (026) 258-9103
Website: https://tthbuilder.com/