Carpet for stairs – Stairs are typically only considered as a means of getting from one floor to another, not as a separate ornamental element. But because stairs take up so much interior space, they should also be ornamented. Carpet covering, rugs, or runners are simple ways to make your steps seem greater and make them work better as design elements.
Although carpet is most frequently seen on stairs, they are also the most difficult to clean. It can be a little more difficult to choose carpet for the stairs than for other areas of the house. This is owing to the fact that a carpet must first be selected for a stairway's style, color, the appropriate thickness, and durability.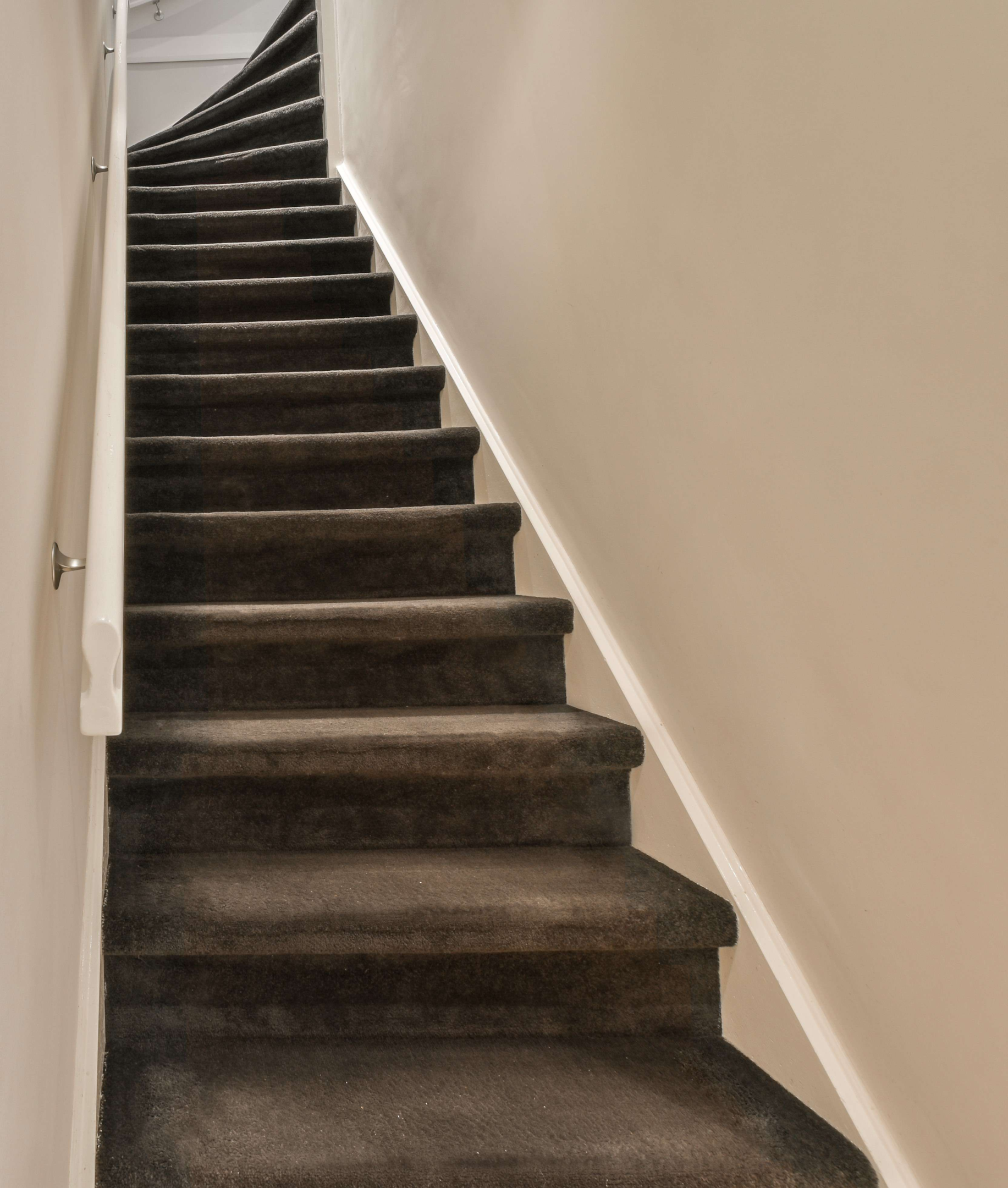 Continue reading to find out more about the safest carpeting for stairs, how to select the best type of stair carpets, and how to integrate and match carpets' colors and styles with the interior design.
Benefits of Stair Carpets – Federal Way Flooring Refinish
Refreshing Your Stair
The carpeting may make functional, builder-grade stairs—stairs that are solely there to carry people up and down, with no consideration for aesthetics—more appealing. Unattractive staircases are challenging to paint, therefore it is hard to repair them. Carpets are ideal for stairs like this.
Carpeting is an ideal method to make your staircase look more attractive. This could either be done to highlight the stairs or to display the stairs as a subtle addition to the overall design. The method will depend on the kind of stairs; for instance, a large curved staircase will highlight the design and ornamentation.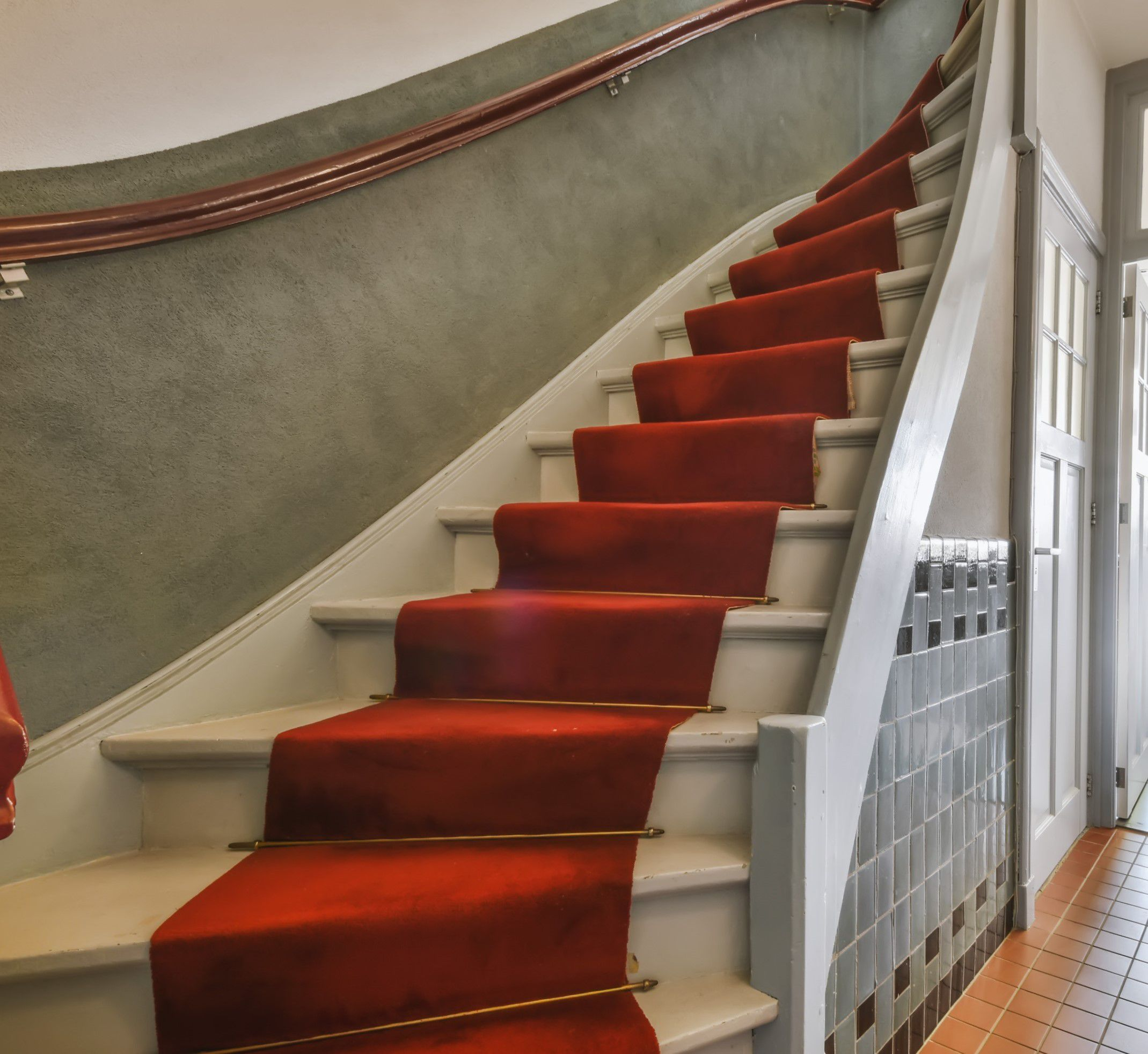 A more practical feature that may be turned up or down based on the carpet treatment is a set of simple straight steps or a staircase with one or more landings. The room that the steps lead into should have the same carpeting as the one or two steps down it.
>>>> Read more: Parts of staircase ideas
Reduce Noise on the Stairs
In homes with noisy stairs, carpeted stairs truly shine. Little kids frequently make this noise. And after learning everything there is to know about stairs, young children will use them nonstop. The stair materials may also be too thin to effectively absorb sound. It's frequently simpler to carpet the stairs rather than changing the stair treads and risers or restricting children.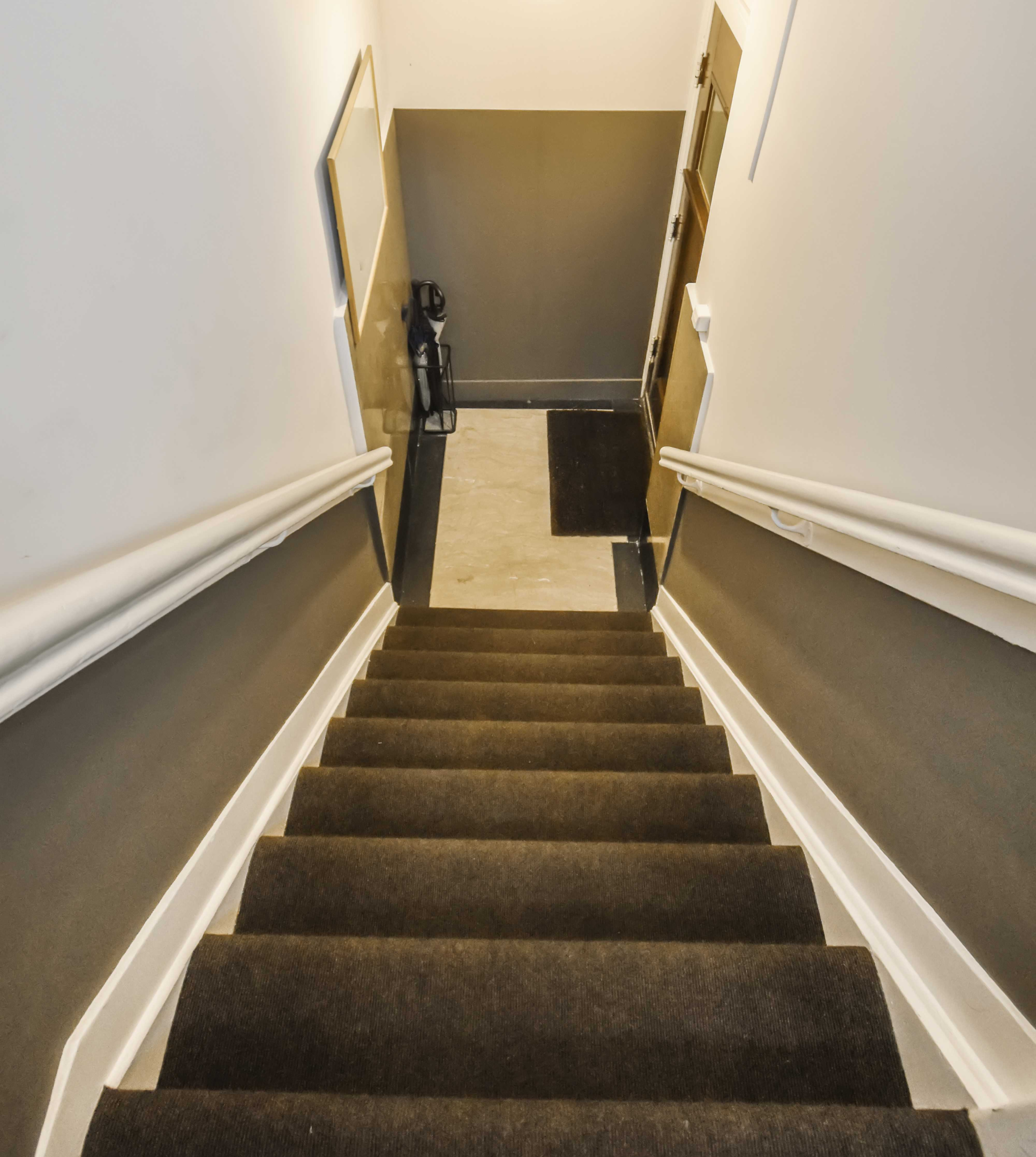 Enhance the Safety
Hard surface flooring is frequently quite slippery and can be hazardous for elders, kids, and animals. When compared to wooden steps, carpeted steps will help ease the landing if a fall does happen.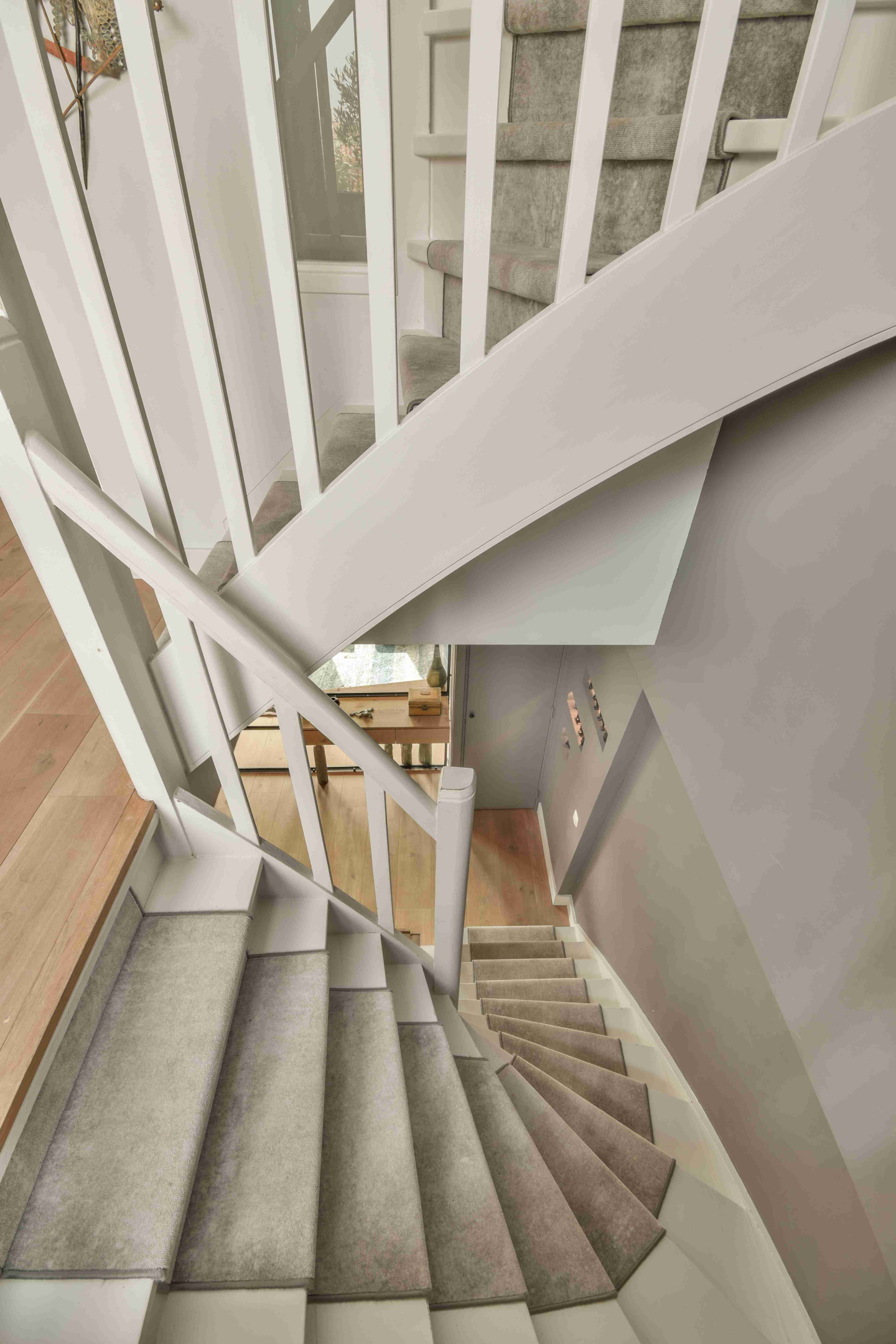 If you put rugs on your stairs, whether wall-to-wall or as a decorative runner, you'll help prevent damage to the stairs and save yourself or a loved one from potentially dangerous falls and slips.
Tips for Choosing the Best Carpet for Stairs
Durability – Bathroom Remodel Federal Way WA
The most frequented section of any house is the staircase. They must be covered with carpet that is both durable and aesthetically pleasing in order to endure the busiest traffic in the house. If you intend to carpet your bedrooms, hallway, and stairs, take into consideration that the carpet that works well for your bedrooms might not be appropriate for your stairs. So, it is important to notice the durable factor when selecting carpet for stairs for these high-traffic areas in the house.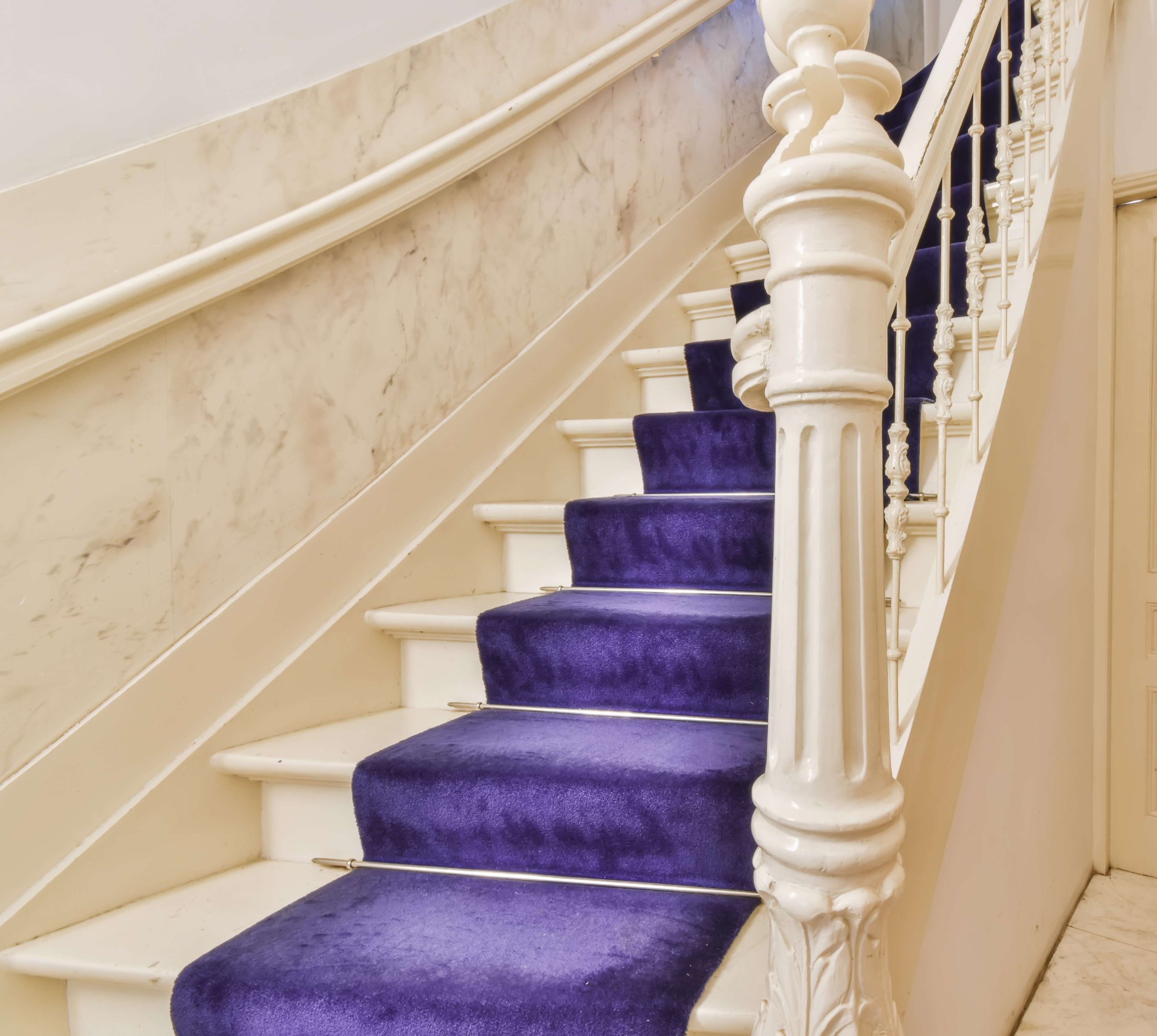 You should typically choose the kind and level of durability that best match your demands when choosing carpet for stairs. Paying a little bit extra money for a carpet with a better reputation is sometimes the best option for durability.
Thickness Consideration
Many individuals believe that a thicker carpet is much more resilient. Contrary to common assumption, a number of the thickest and most robust carpets truly include a considerable amount of air, whereas other carpets have the thinnest characteristics.
Thickness has a big impact on whether a carpet is suitable for the stairs. A very thick carpet that wraps around the nosing (front edge) of the step serves as your foot's ramp because there is nothing substantial beneath it to support your weight. The last thing anyone wants is to trip over a very thick carpet and fall down a staircase.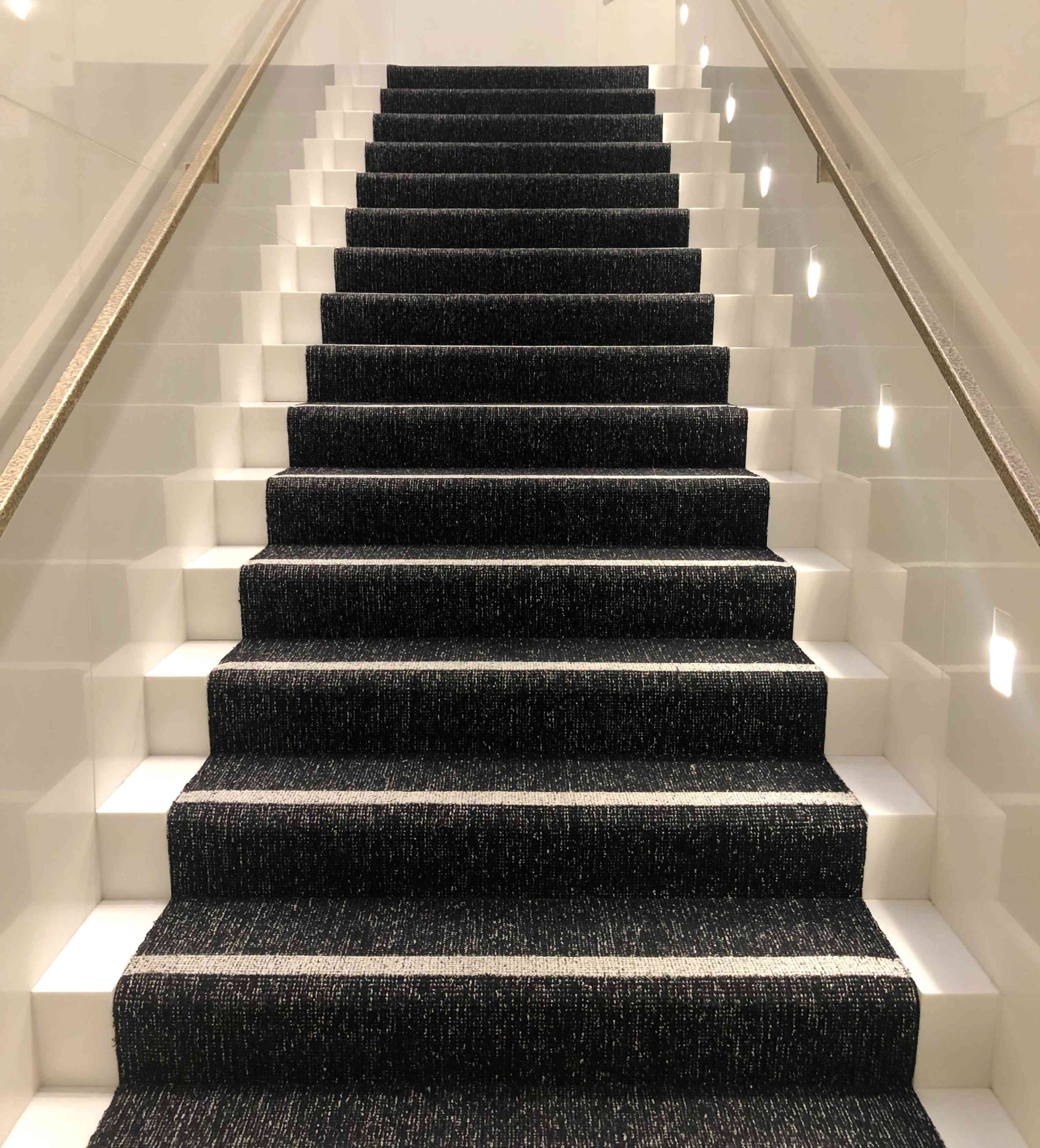 Furthermore, it is challenging for carpet installers to deal with thick rugs on the stairs. Weaving a thick blanket around the railing strikes and the nosing is more difficult than you might think.
Warranty Protection
It's vital to keep in mind that many carpets do not provide a manufacturer's warranty for stairs. Although it appears surprising (since stairs are present in the majority of homes and even in some condos and apartments), historically, carpet manufacturers did not cover any stairs under the carpet's warranty.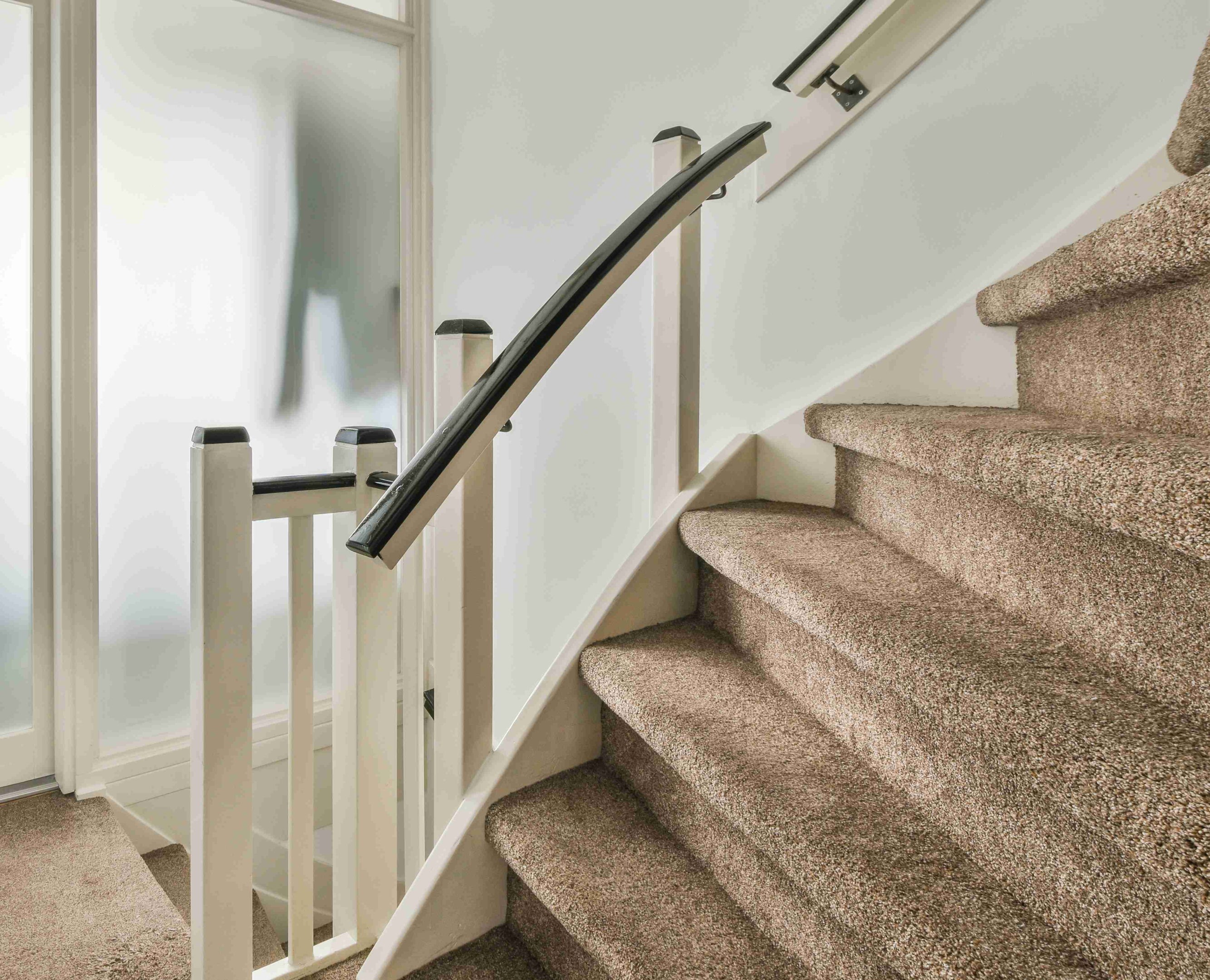 Yet, more carpets are now being provided with a stair warranty in recent times. There are enticing patterned runners in a variety of colors and designs. Confirm that the pattern will work properly on the stairs.
Patterned Stair Carpet Options
Captivating patterned runners are available in a variety of hues and patterns. Make certain the pattern will function well on stairs. There are some patterns that work better on long, flat surfaces like a hallway runner and are less effective when bent and folded over stairs. This is a bigger issue if your staircase is curved or twisting.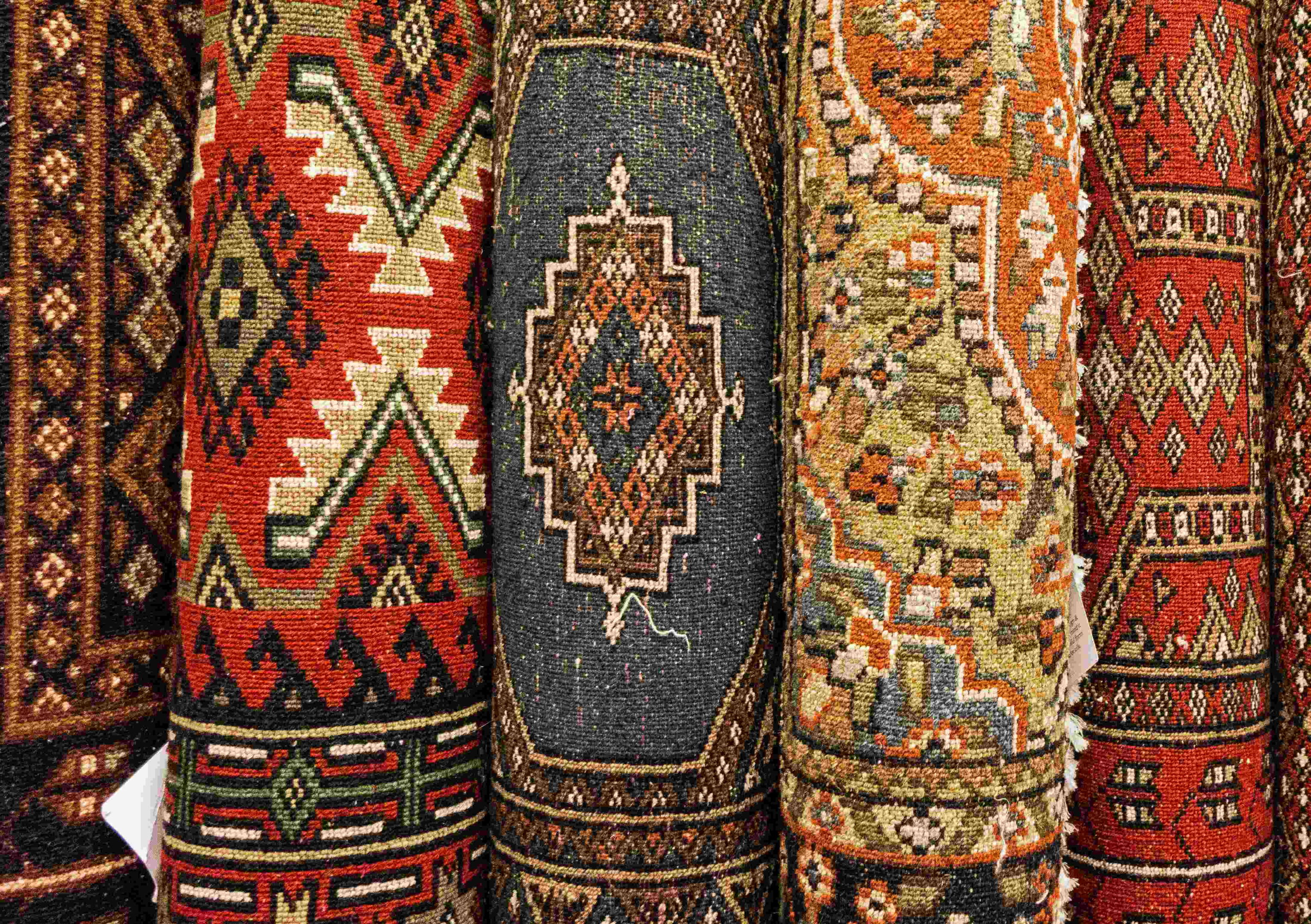 It is advisable to avoid utilizing an exact pattern on stairs, such as a diamond, square, or other geometric design, unless your staircase is straight (with no curving steps). It might be challenging to match up a linear pattern even on straight staircases.
If there is even the tiniest deviation from the pattern, it will be obvious and ruin the overall impact. If you have your mind made up on such a design, make sure to hire a skilled staircase builder to install it.
Soil Resistance
It would be amazing if a stair carpet is stain resistant, it will generate a clean look as well as easy cleaning features. Contrary to popular assumption, some of the thickest and most resilient carpets actually contain a significant amount of air, whereas other carpets have the thinnest characteristics.
Yet, when you're buying a carpet to only wrap your staircase (and not adjacent spaces like the family room), stain resistance is not a top consideration because the carpet is unlikely to be subjected to many spills. Nevertheless, you should look for a carpet with high soil resistance.
The oils on your feet may cause a stain on the carpet as you go and descend the stairs. You can avoid this by wearing socks or slippers inside of the house.
Pattern Size
On a stair runner, it is recommended to go small due to the pattern's scale. The carpet will lose its large patterns and look excessively uneven as it bends over each stair. Smaller designs will beautifully highlight the unique features of every tread and riser. Small patterns can make stairs appear broader on narrow staircases because they trick the eye into seeing a larger area.
>>>> Maybe interested: Staircase caps inspiration
Stair Runner Carpet – Home Improvement Federal Way
There are enticing patterned runners in a variety of colors and designs. Stair runners could be utilized as separate hall runners, attached to stair rods, or installed on the stairs as a conventional carpet. Safety is one of the most prevalent and arguably most obvious considerations. When there are kids, dogs, or anyone with mobility challenges in the house, the slick nature of wood or tile steps can be dangerous.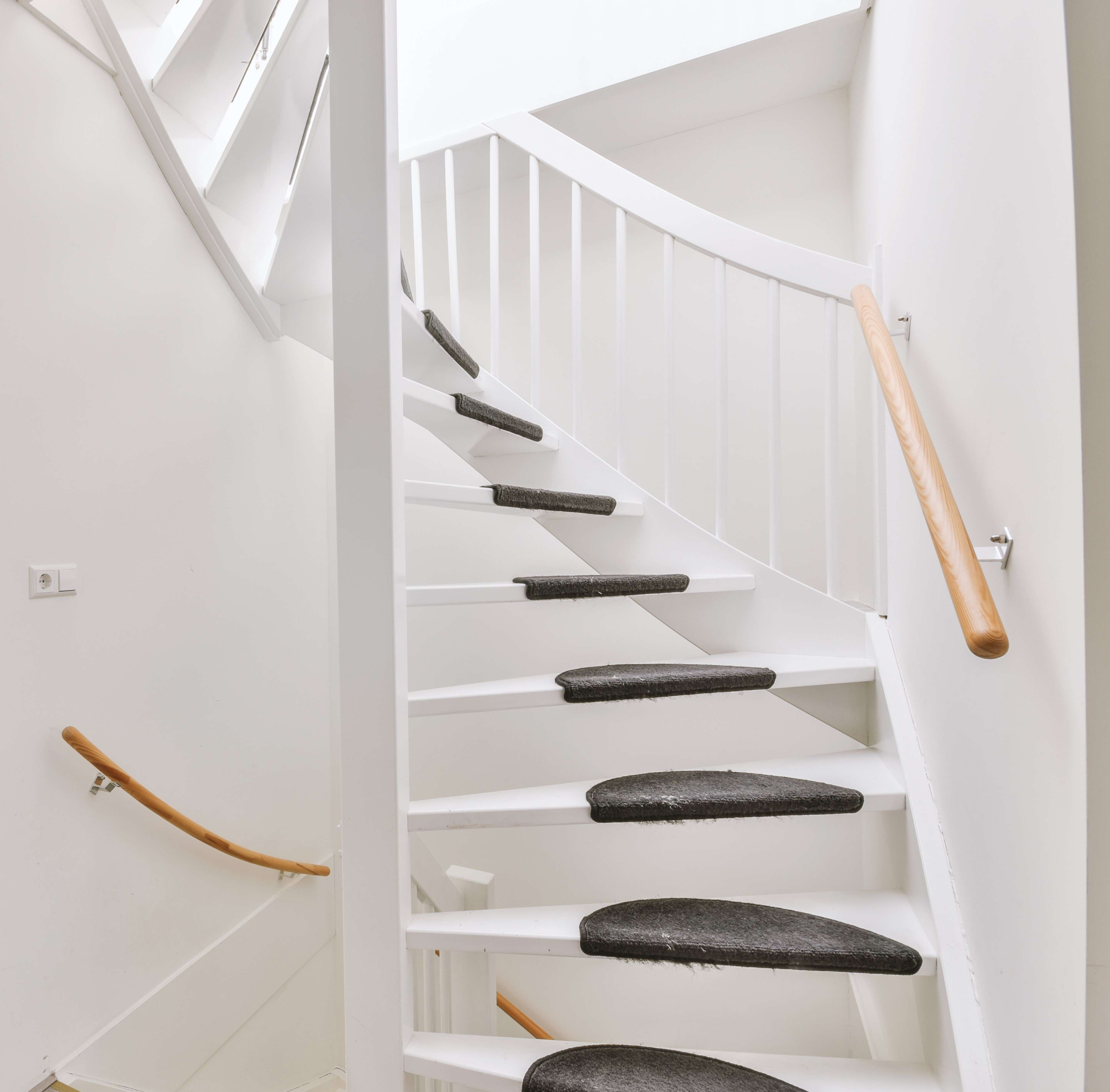 Stair runners lessen the risk by offering a secure area to stroll on the steps, in addition to the extra comfort of the soft carpet beneath the foot. Additionally, carpet absorbs sound far better than hard surfaces do, making treks down and up the staircase far quieter with the addition of a runner.
A carpet runner completes the appearance and gives a natural feel to area rugs on a stair. A runner-adorned staircase can be a lovely focal point in your house, but you must be careful to choose the right runner.
Carpet Style for Different Staircases
Straight Stairs Carpet
The most common type of stairway is one that is straight. You might choose the appearance of a plush or a Berber carpet once it comes to carpeting. Highly regarded for its toughness, Berber offers a textured appearance and can sustain heavy traffic because of its loop composition.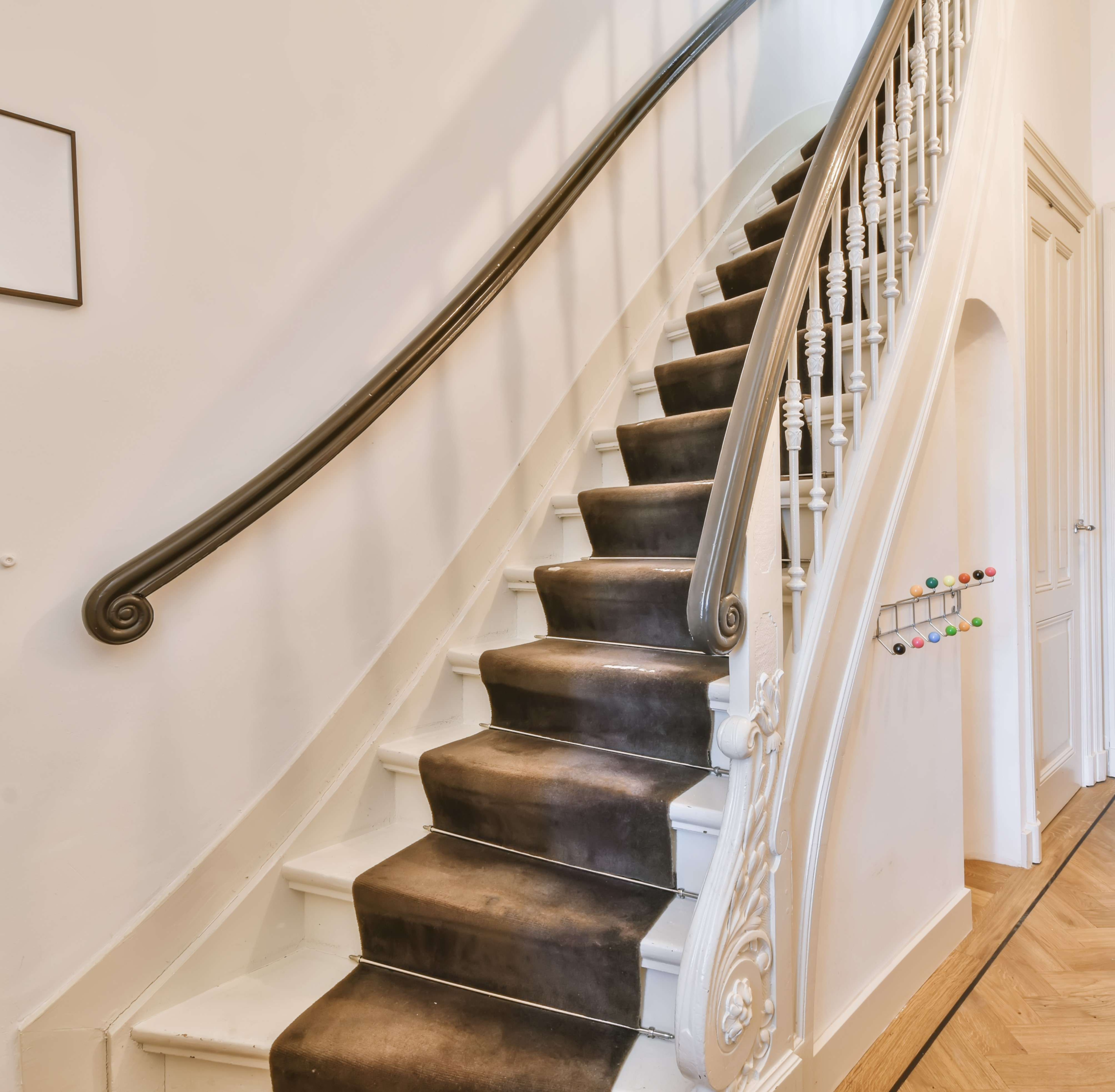 Curved Stairs
Larger homes frequently have curved steps. A luxurious carpet will highlight the grandeur of the staircase. Instead of carpeting the stair treads and risers entirely, you might add a carpet stair runner. For a cute peek-a-boo design element, you can have the wood or marble edges of the tread uncovered.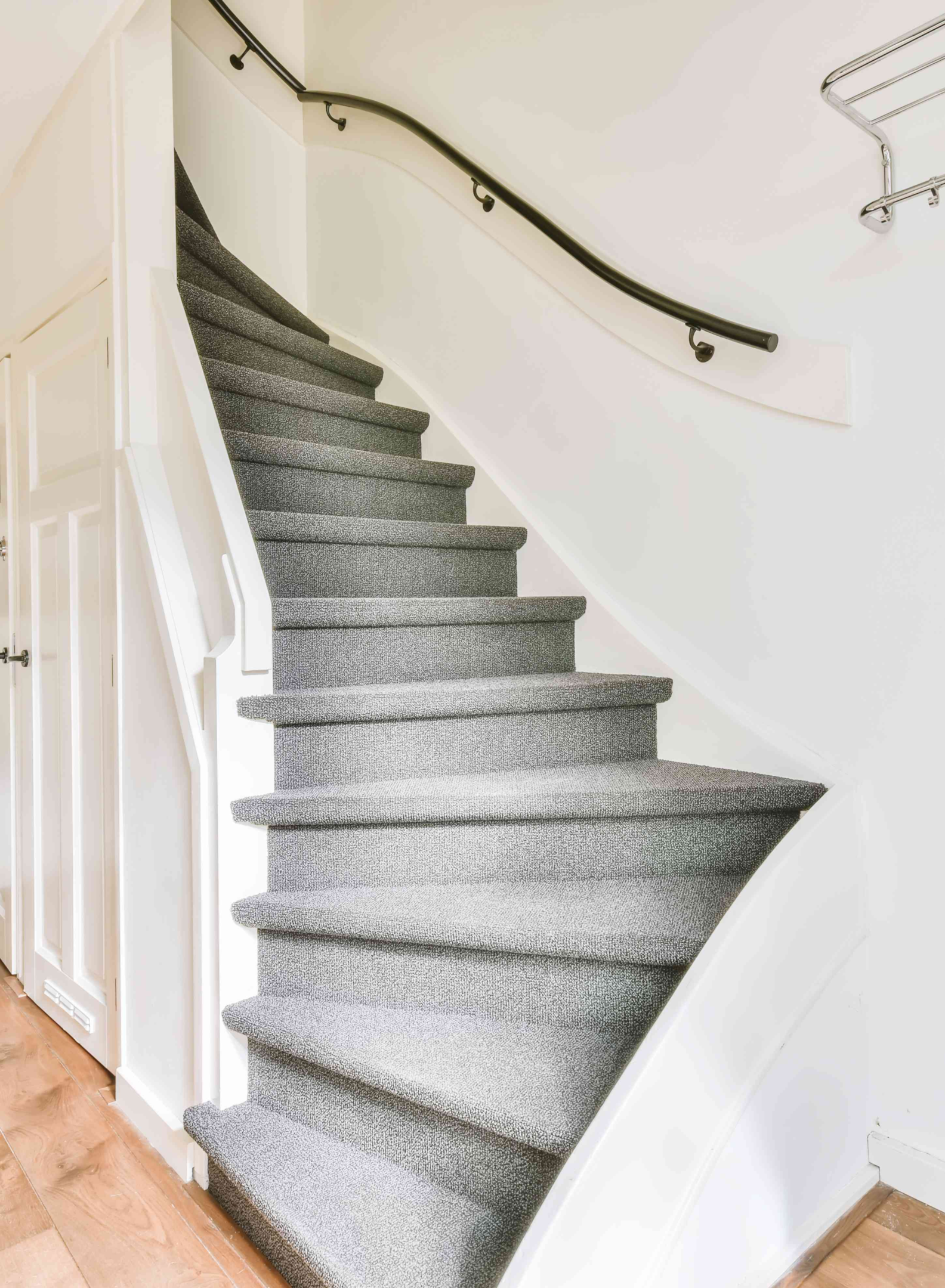 Carpeting for Spiral Stairs
A spiral staircase is indeed a space-saving option that frequently serves as the room's focal point in addition to conserving space. Depending on the breadth, these steps may be carpeted. A small, narrow spiral staircase, for instance, is frequently safer to negotiate with either metal or wood threads to lower the likelihood of errors. Spiral staircases with more width and drama can be carpeted similar to any other stairs.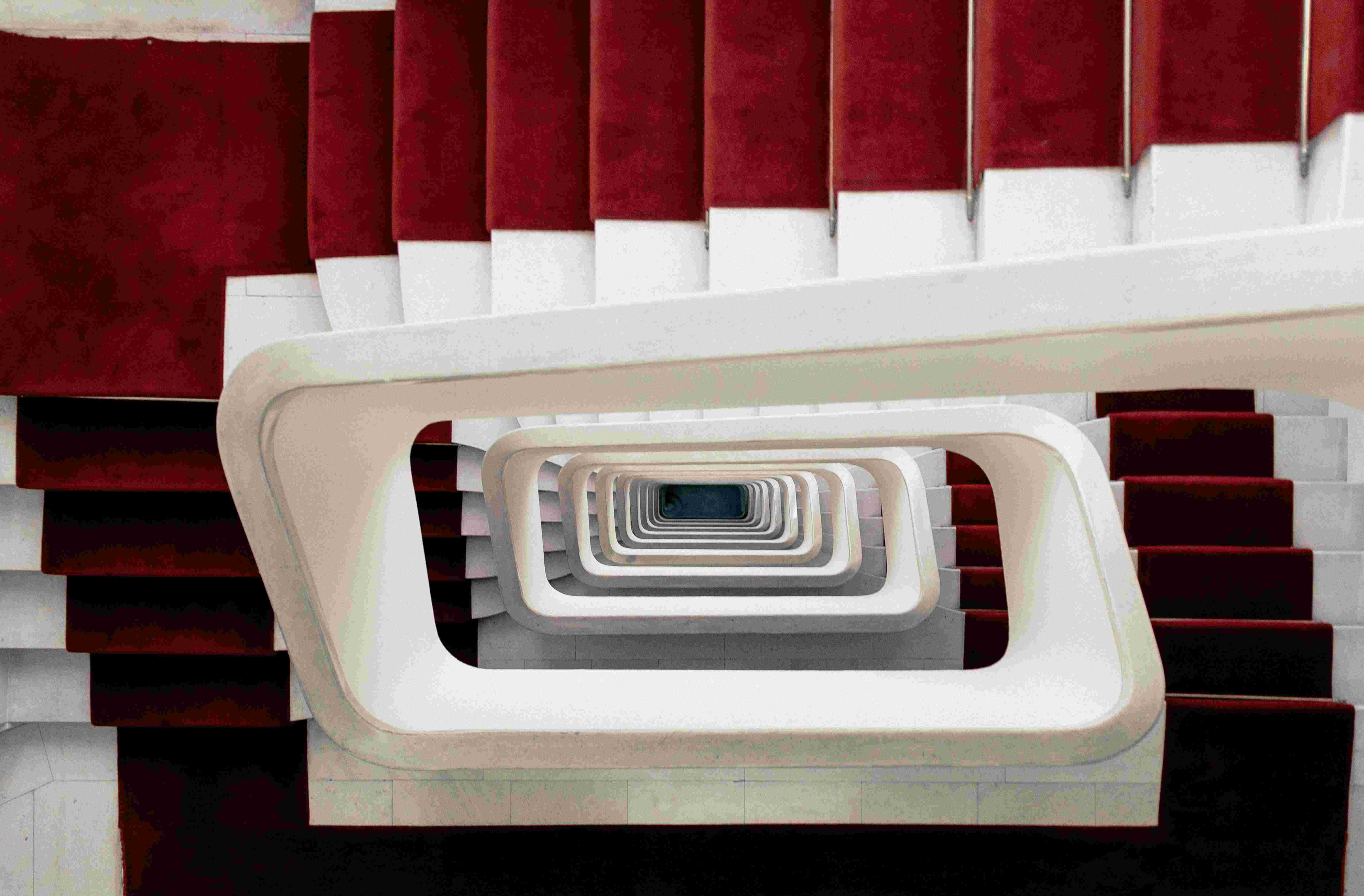 Color Options for Carpet – Tile Installation Federal Way
When it comes to carpets, there are numerous color and pattern options. You should choose a hue that complements the rest of your home's decor, taking into consideration the flooring color above and below your staircase.
Neutral Color
Black, White, Beige, or Gray are some neutral carpet colors that are preferred in many homes with minimalist interior styles. Consider whether you want your carpet to stand out or blend into the background before choosing a neutral color. Go neutral only if your focal points are your walls, furniture, or artwork; this will prevent your space from becoming boring and monotonous.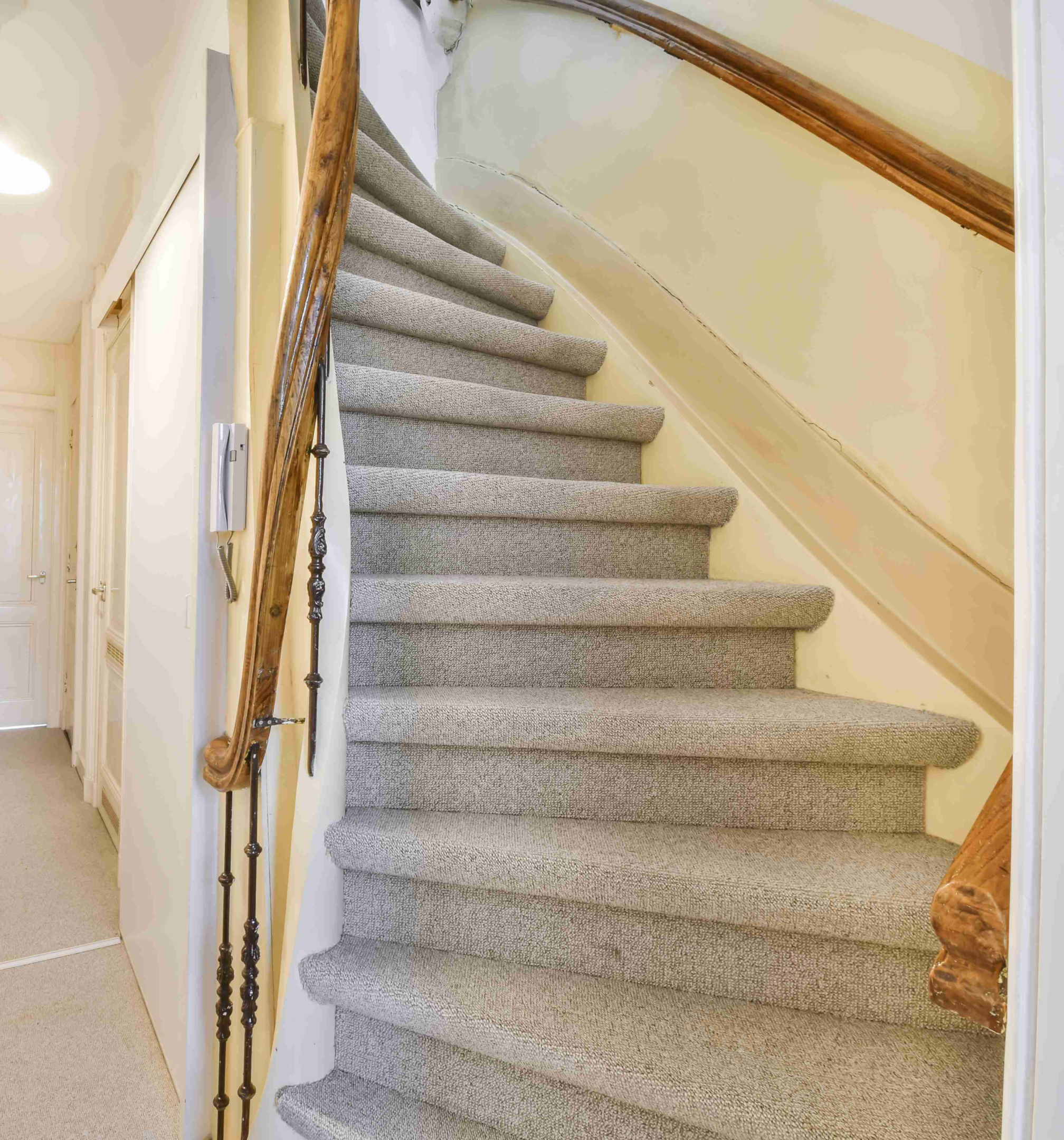 Colorful and Rich Pattern
Tweed or textured carpet patterns, as well as dark hues or patterns, can conceal stains. To make patterned rugs blend with other colors in a room, adhere to patterns with a similar color scheme. Use carpet tiles to add a border around the room's perimeter or to make your own patterns and designs for the most adaptability.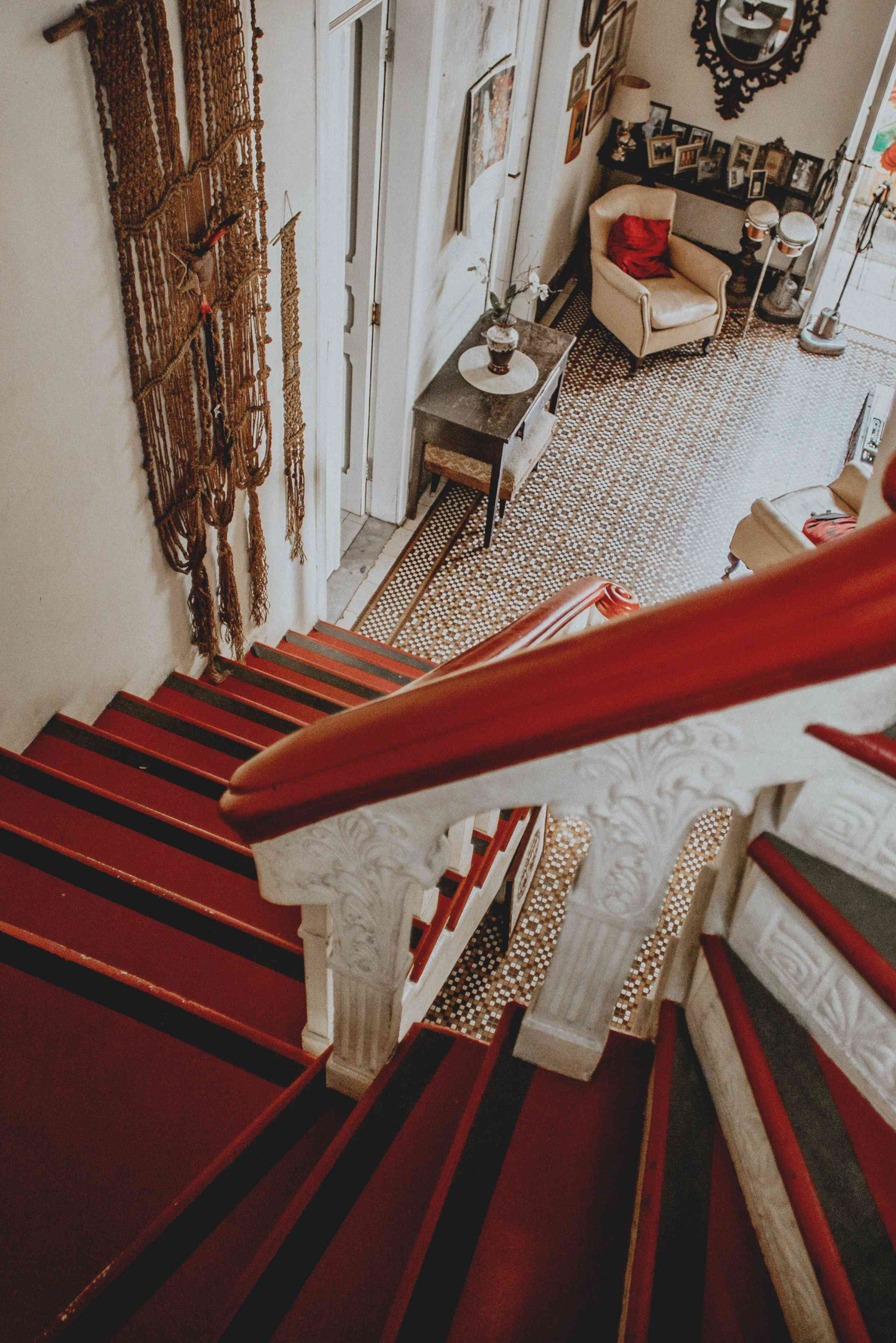 Two Contrasting Shades
If you intend to make your staircase become an attractive point in your house, opting for a contrasting color with the current color of the stair is a good option. Another choice could be two shade pattern or color stair carpet which will make your stair become a focal point as well as create a clear vision for each step.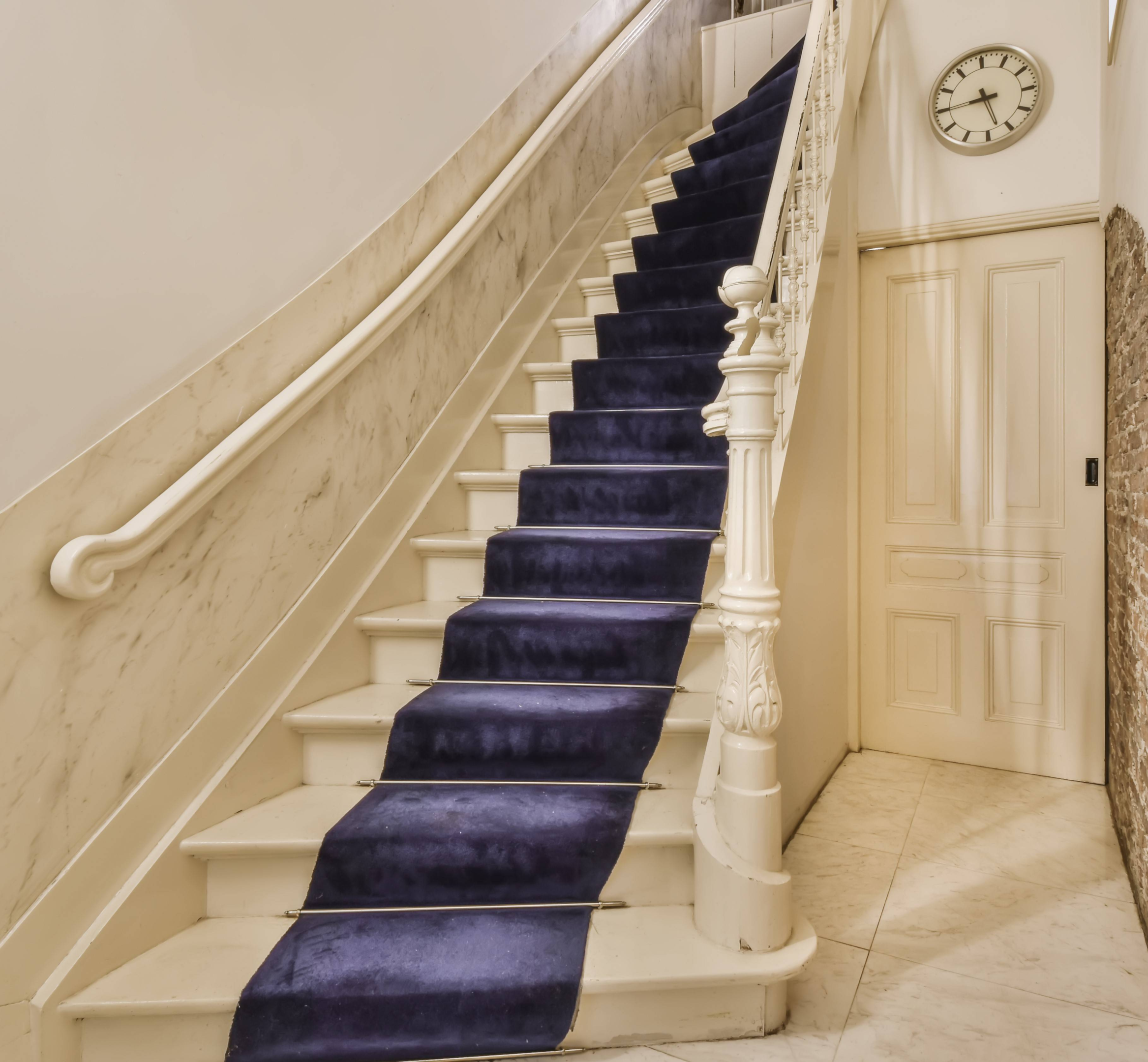 Professional Contractor – Flooring Refinish Federal Way
On the Internet, there are a ton of remodeling companies to select from, or you can look up some companies in your neighborhood. When you check the reviews of the firm you want to work with and see a lot of them are positive, that's a good sign that they'll perform a great job with an attractive design that matches your interests.
TTH Builder – High-Quality Remodeling
TTH Builder is one of the best remodeling businesses in the region, which also serves as the top-ranked in the construction industry. If you pay a visit to their website, you can see numerous stunning remodeling projects that can absolutely catch your attention right away thanks to their professional and top-notch services. With TTH Builder, you can be assured that such an expense for home improvement projects will not leave you disappointed!
For more information and consultation, here is some information you might need:
Phone: (206) 258-9103
Website: https://tthbuilder.com/