Butcher Block Kitchen Counters – When remodeling kitchens, there are several countertop materials to pick from, from stone to laminate. Butcher block is one of our favorite kitchen counters because it offers the ideal balance of cost and toughness.
Nowadays, many homeowners use wood with other materials because it is so neutral: All of the countertops could be made of butcher block, there could be a built-in cutting board, or you could choose a butcher-block island.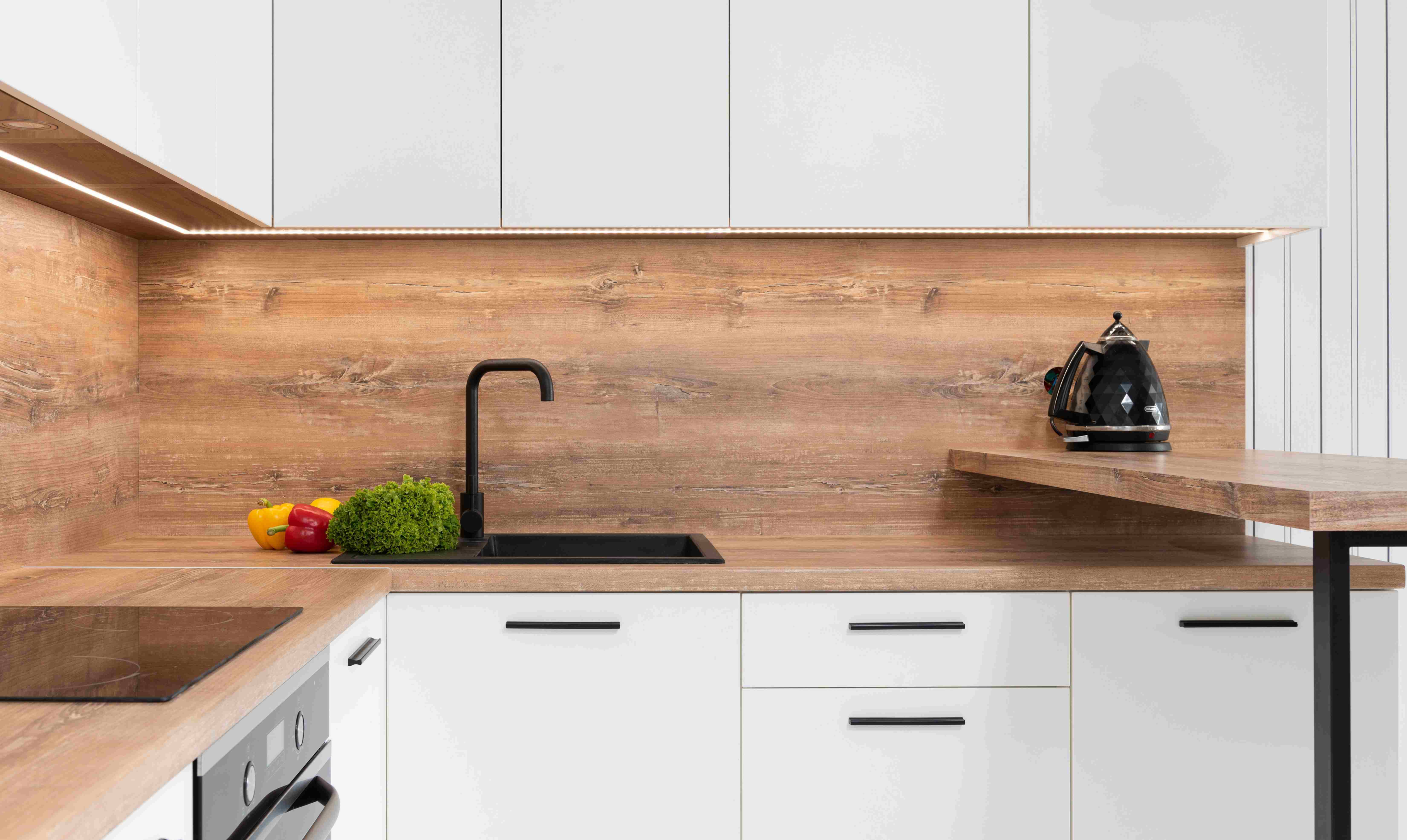 However, the butcher block counter is not without flaws. Today, TTH Builder will be your companion to find the options, their costs, their advantages, and their disadvantages so that you can make a wise decision for your home.
Or you can contact us at (026) 258-9103 for more information!
What is Butcher Block Kitchen Counters?
Wooden countertops called "butcher blocks" are available in a range of designs and hues. Butcher block countertops made of various kinds of wood, including maple, cherry, walnut, and oak, can be designed in various ways.
For edge grain butcher blocks, straight pieces of wood are commonly bonded together in planks. Rails of various lengths in blended grain butcher blocks are finger-jointed, laminated, and attached next to one another.
Edge grain boards are bonded together and piled to create an end grain butcher block, which has a checkerboard-like appearance. The wood is then pressed and the glue is combined by placing it in a vise. The block is placed on its end once it has dried.
Pros and Cons – Kitchen Remodel Federal Way
Butcher Block Countertop Pros:
1. Generate a Cozy Ambience for Your Kitchen
Natural wood gives any space a rustic vibe and can help your kitchen look cozier and more inviting. Additionally, if you want a more contemporary appearance, butcher block can create a surprising contrast that is right on trend. It is a very trendy item of decor which is also lovely and elegant.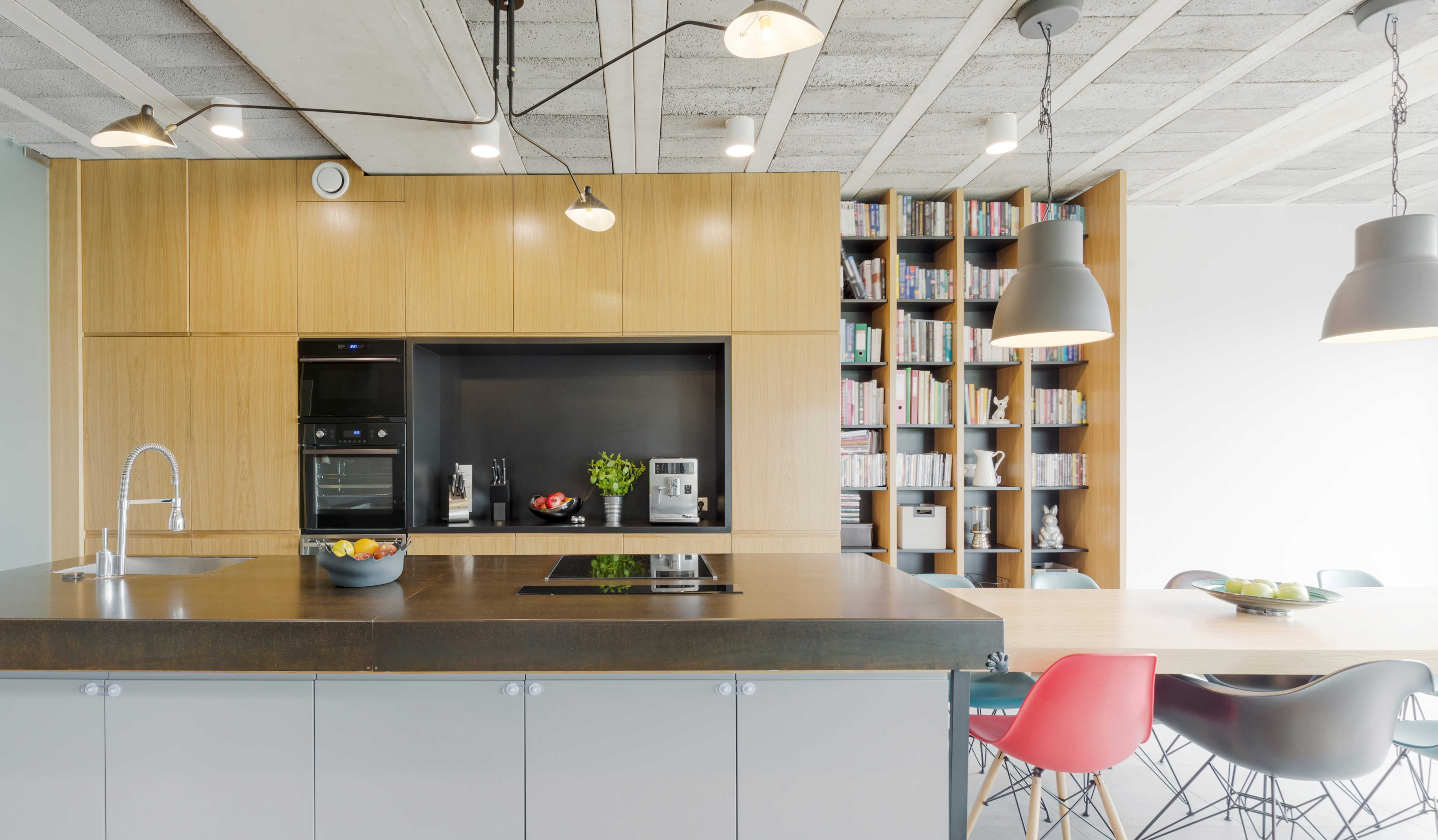 2. Durability
The great level of durability of butcher block countertops is one of their main advantages. Their lifespan is believed to be twenty years (or longer, with proper maintenance). Countertops made of butcher blocks are designed to withstand frequent use and preparing food. They successfully conceal minor scratches and cuts while being kind to knife blades.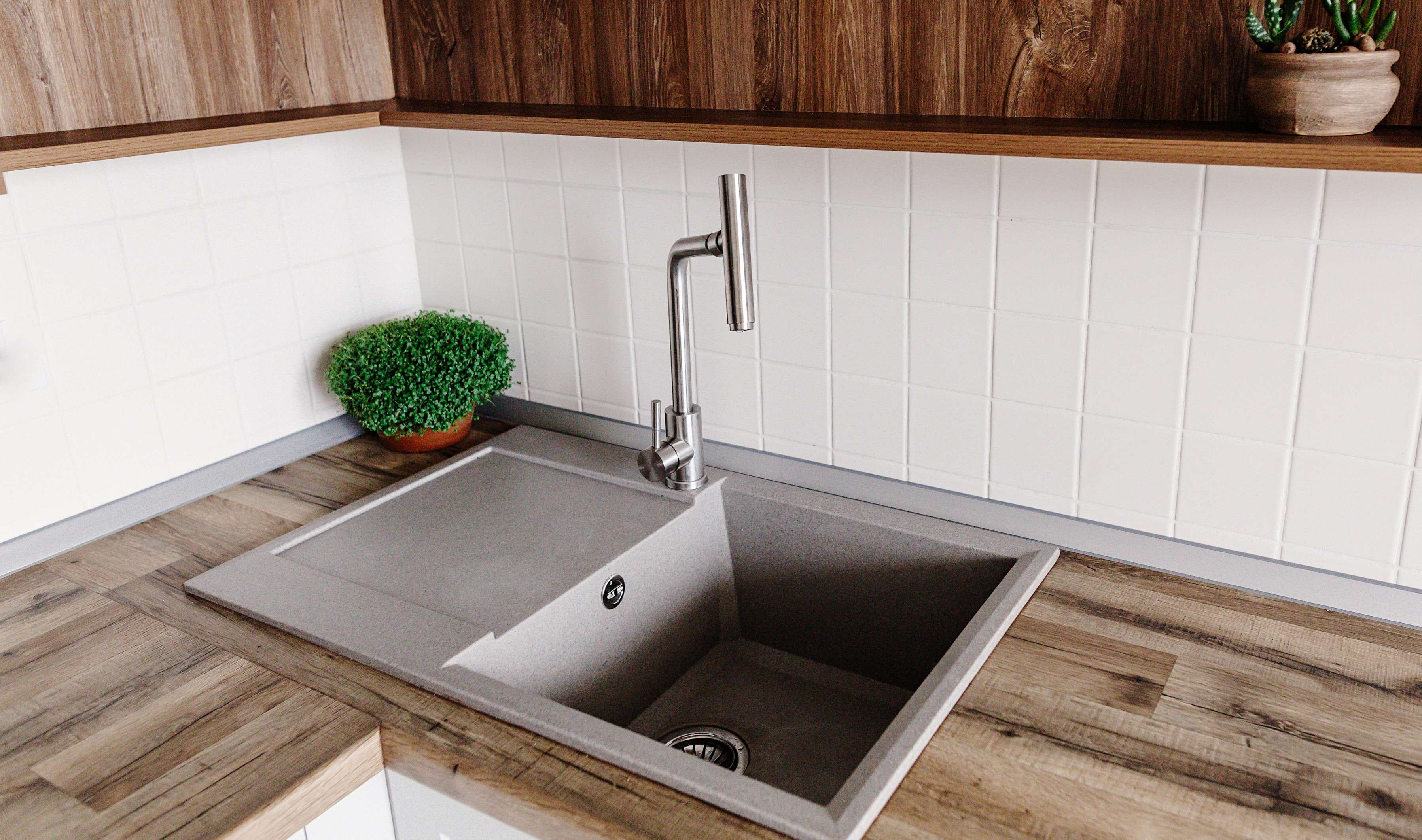 It's crucial to keep in mind that your countertop needs occasional maintenance and upkeep in order to maximize its longevity. By doing this, you can make sure that your kitchen's butcher block countertop remains a stunning and durable fixture for many years to come.
3. Various Types and Styles
It's crucial to be aware that there are numerous kinds and designs available for butcher block countertops. End grain and edge grain butcher block choices are common. Both alternatives provide any kitchen with a distinctively stylish touch.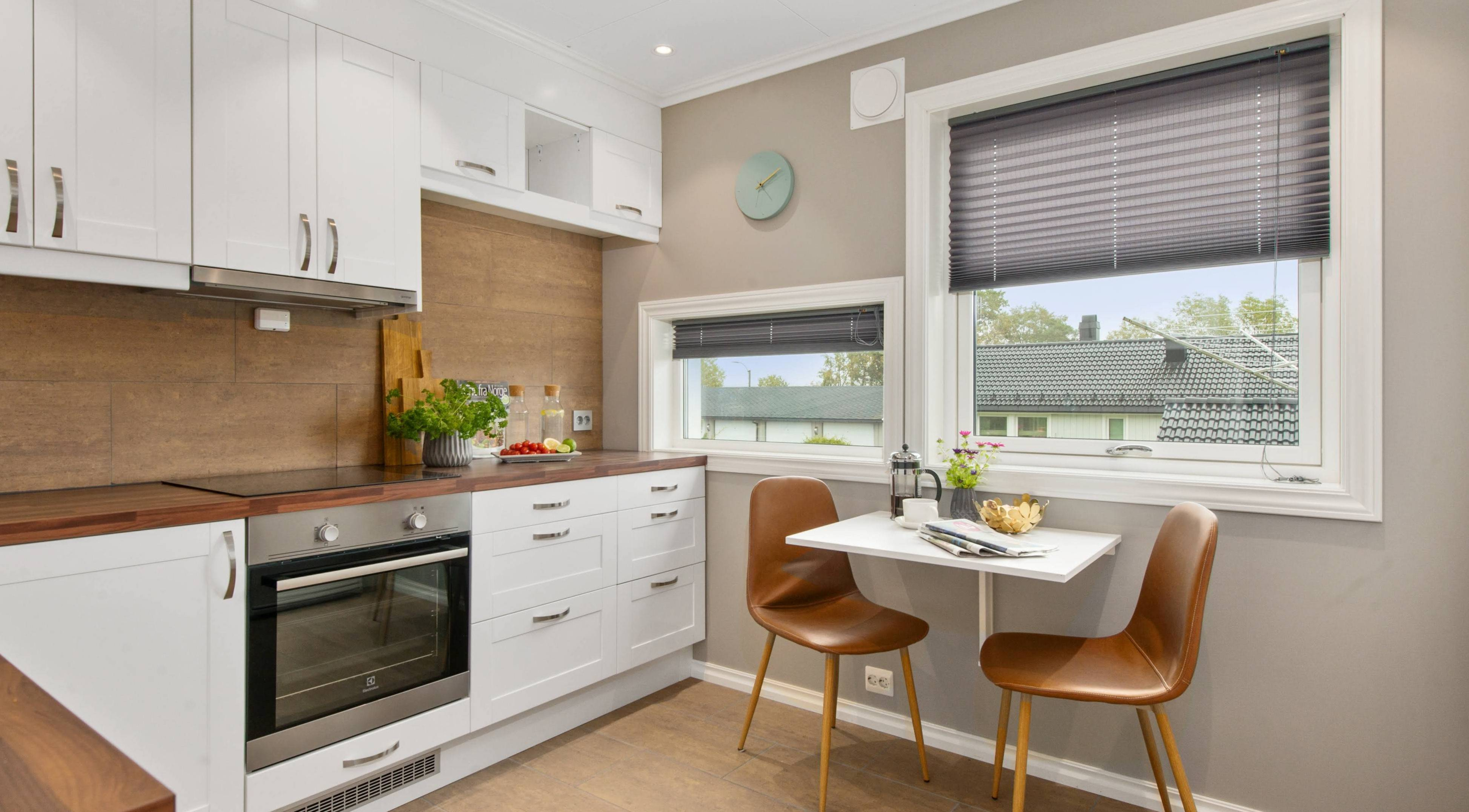 A butcher block countertop featuring end grain gives the illusion of a "checkerboard" with its little wood squares arranged side by side. It mixes a classic look with a complex aesthetic.
An edge grain butcher block countertop, on the other hand, has a striped appearance made by fusing long strips of wood. To produce a countertop with additional color, homeowners can alternate between two kinds of wood.
Overall, it's crucial to take into account your kitchen's overall look when choosing your butcher block countertop.
4. Eco-friendly
Given that solid wood is a natural material, it has a position in the green construction movement. Additionally, a lot of the species utilized for counters are entirely renewable and frequently come from recycled sources. Your wood countertop's carbon impact was only slightly increased by the fact that a tree had to be cut down and transported to make it. Solid surfaces, laminate, and quartz countertops, on the other hand, need a lot of energy to produce.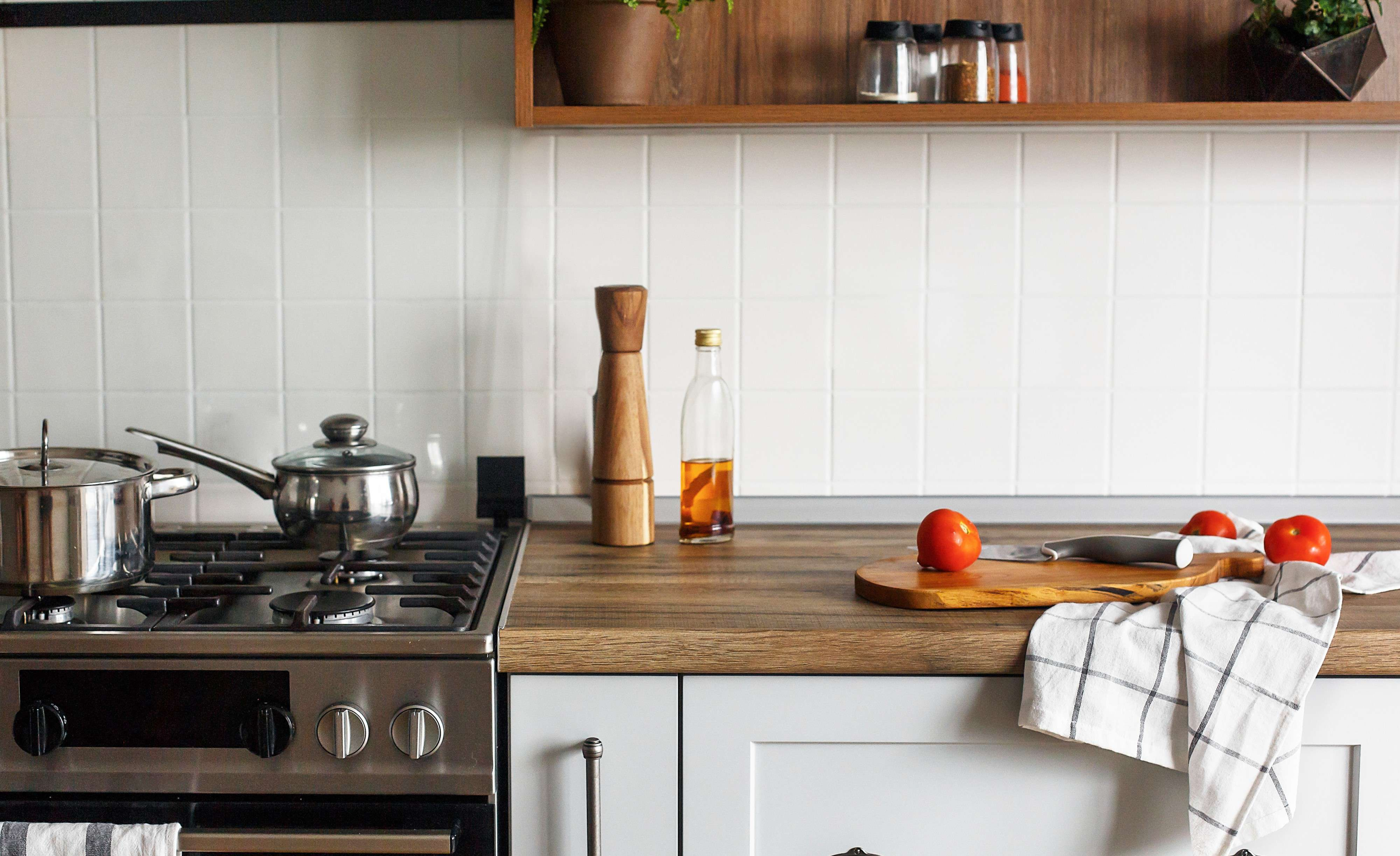 5. Affordable Price
The cost of materials for butcher block countertops ranges from $20 to $60 per square foot. This is less expensive than the majority of other common choices, such as stainless steel ($20 to $150), glass ($25 to $100 per square foot), or concrete ($25 to $75 per square foot).
By opting for a do-it-yourself installation rather than employing contractors to complete the work, you can save further money. The cost of professional installation is often increased by $5 to $10 per square foot. A DIY butcher block countertop construction is also not difficult for skilled homeowners: It requires using a circular saw to cut pieces of wood to size, drilling holes for sinks and other fixtures, and then screwing the various components to a cabinet.
Take a look at our website for more kitchen remodeling choices!
Cons:
1. They Require Maintainance
Counters made of unfinished wood require monthly oiling and using sandpaper to smooth out any dings or scratches that may have developed. DIY surfaces with clear coatings might need to be refinished every 5 years or more. Although factory-finished countertops may never require recoating, even if they do, you'll still have to pay for shipping.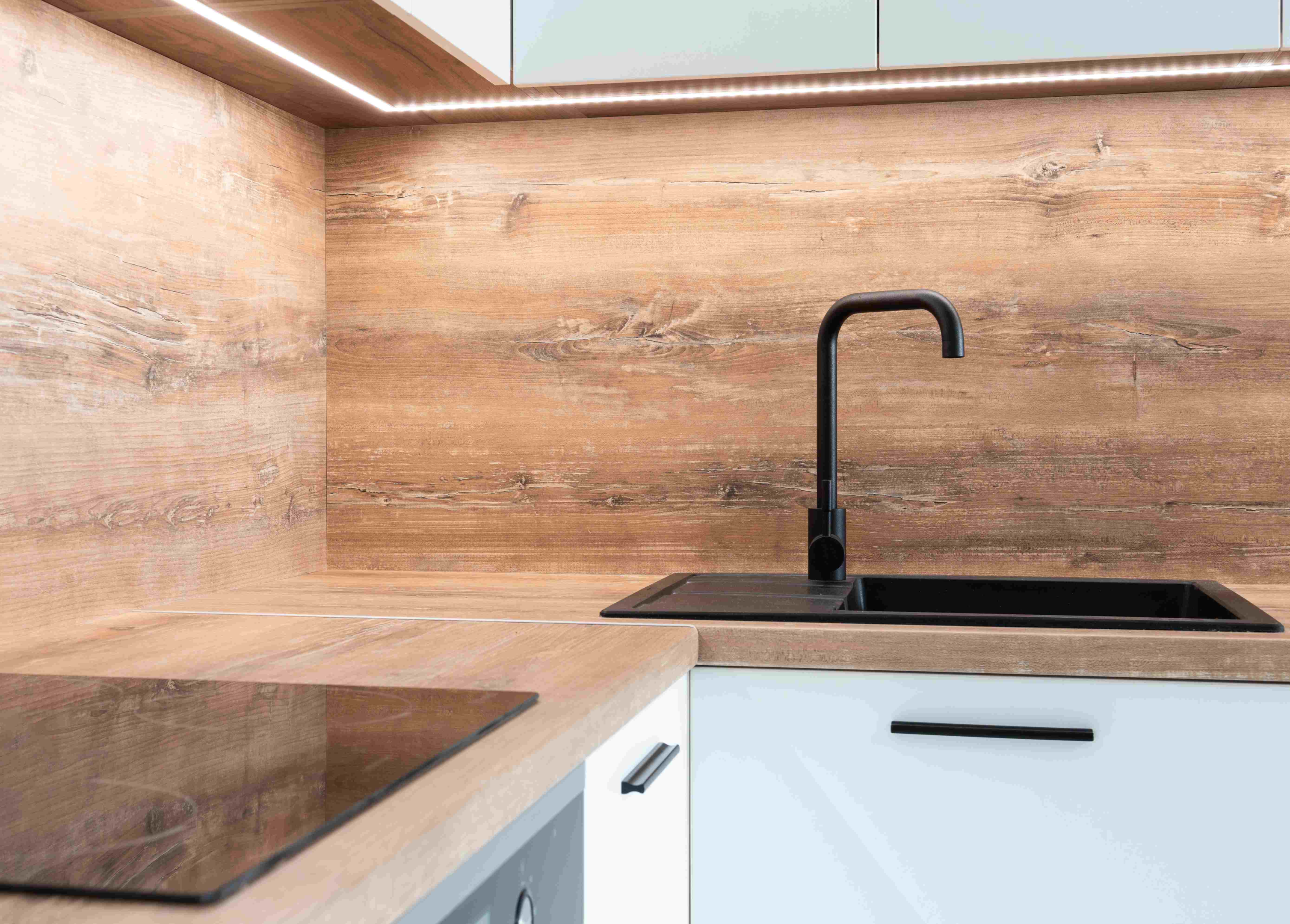 2. Scratches and Stains
Harder woods may not be as susceptible to scratches as softer woods, but any wood will discolor if not cleaned promptly. Butcher block is sometimes used as a cutting board, however doing so invites bacteria, mold, and even warping. Butcher block needs to be sealed after construction and then once a month after that to avoid those problems.
3. It is Extremely Susceptible To Liquids
Probably someone has told you not to use wood in the bathroom due to the way it responds to water. When confronted with moisture, wood can become contaminated, develop mold, discolor, or even deform in shape. Butcher block countertops require a little more upkeep than non-porous worktops made of glass, stainless steel, quartz, or ceramic tile since you must seal them immediately after installation and then every month after that.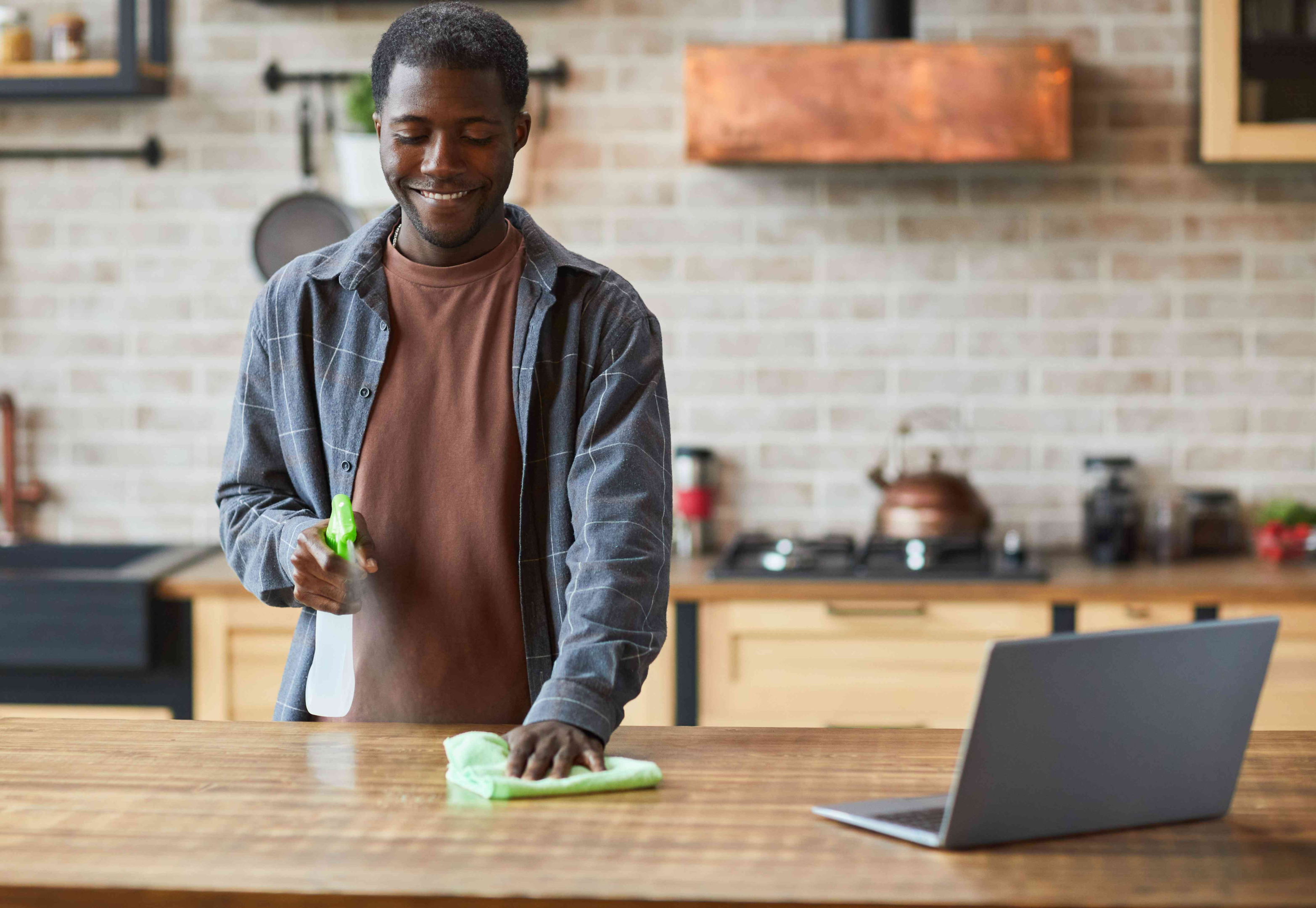 Butcher Block Wood Grain Options – Home Improvement Federal Way
End Grain
End grain structure is not often used today since it is pricey. They require a great deal of labor to create, and during the process, many small scrap parts are discarded. The main surfaces of the boards are bonded together after being positioned on their sides. The surface is made up of sharp edges.
A butcher block that is truly classic has an end grain design and is thicker than a foot. They would actually last centuries because they were so thick and because end grain is the most resilient kind of wood countertop installation.
Edge Grain
An example of an edge grain butcher block is a countertop surface that resembles a grid. The checkerboard pattern is created by aligning pieces of wood adjacent to one another and fusing them together. The edges of the wood sheet are turned up and laminated together to provide a very sturdy work surface that is secure for preparing meals and excellent for cutting.
The fact that edge grain building requires more work and is more expensive than face grain is its only drawback.
Face Grain
Face grain wood counters are mainly found in luxurious homes. Because they are easily damaged by knives and cleavers but are otherwise highly sturdy, they are frequently utilized as a showpiece and regarded more like furniture than a work surface.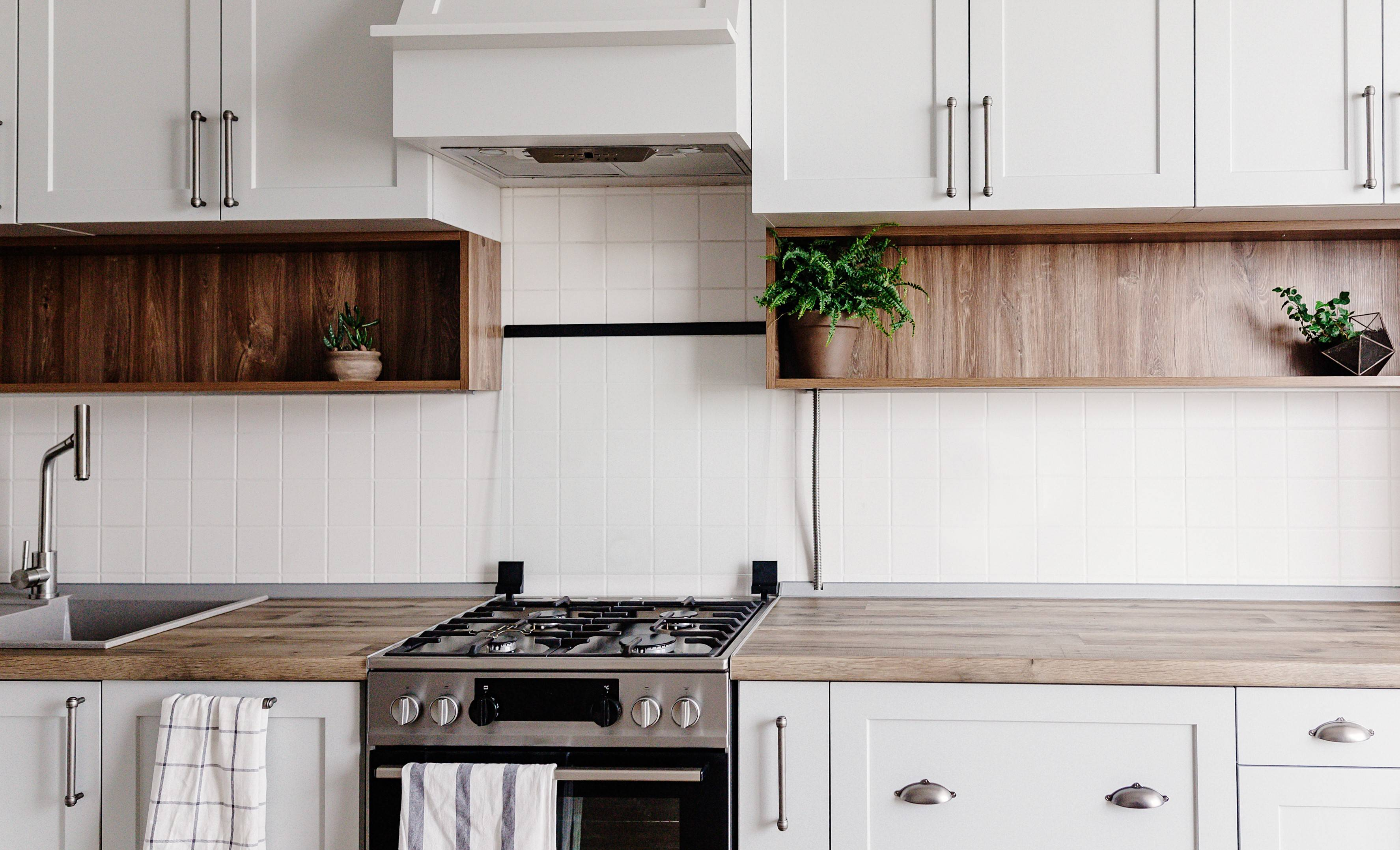 This method of building a wood countertop is less costly than edge or end grain since it requires less work and generates less waste, but it requires more expensive and uncommon hardwoods, like black walnut and zebrawood, to highlight their unique grain patterns and vibrant colors.
Maintenance – Federal Way Tile Installation
Wood countertops benefit most from being kept dry. Your opponent is water, and if you've not been routinely sealing them, water will destroy them. Before the wood has a chance to soak in any spills, clean them up.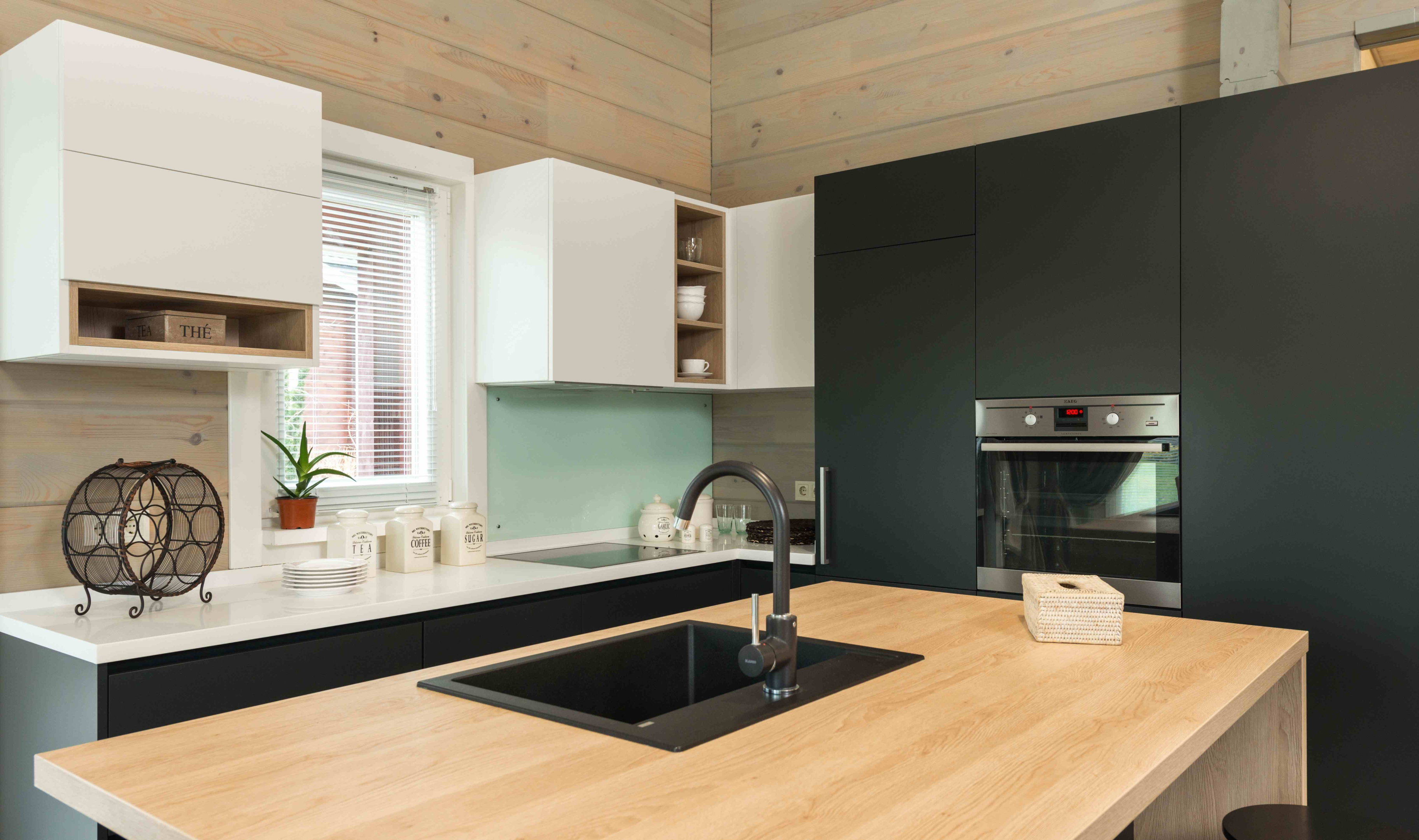 Tips For Cleaning Them
Cleaning countertops made of butcher block is similar to cleaning other kitchen worktops. Never wait longer than necessary to clean up spills; wipe them up right away using a damp cloth or paper towel. Any sticky or oily spills will be easier to clean up if you add a drop of liquid soap to your damp cloth.
How to Care For Them And Finish Them Correctly
Mineral oil is inexpensive, protects the wood, and can erase little flaws. For the first year following installation, you should apply a thin coat of mineral oil once a month. After that, you can just use it once each six months or more frequently if the surface begins to seem dull and dry.
The worst finishing error you can make for wood worktops is to cover them in vegetable or cooking oil. Stick to mineral oil or one of the following substitutes instead: an oil/wax combination created especially for butcher block, a penetrating sealer, tung oil-based treatments like Waterlox, or polyurethane.
Hiring a Professional Contractor – Kitchen Remodel Federal Way
On the Internet, there are a ton of remodeling companies as well as a national franchise to select from, or you can look up some companies in your neighborhood. When you check the reviews of the firm you want to work with and see a lot of them are positive, that's a good sign that they'll perform a great job with an attractive design that matches your interests.
TTH Builder – High-Quality Remodeling
TTH Builder is one of the best remodeling businesses in the region, which also serves as the top-ranked in the construction industry. If you pay a visit to their website, you can see numerous stunning remodeling projects that can absolutely catch your attention right away thanks to their professional and top-notch services. With TTH Builder, you can be assured that such an expense for home improvement projects will not leave you disappointed!
For more information and consultation, here is some information you might need:
Phone: (026) 258-9103
Website: https://tthbuilder.com/