Styles for Interior Design – The process of decorating your home can be overwhelming, despite the fact that it is undoubtedly fascinating, especially if you are not an experienced interior designer. At first, it seems difficult, but it's extremely possible with professional interior design guidance.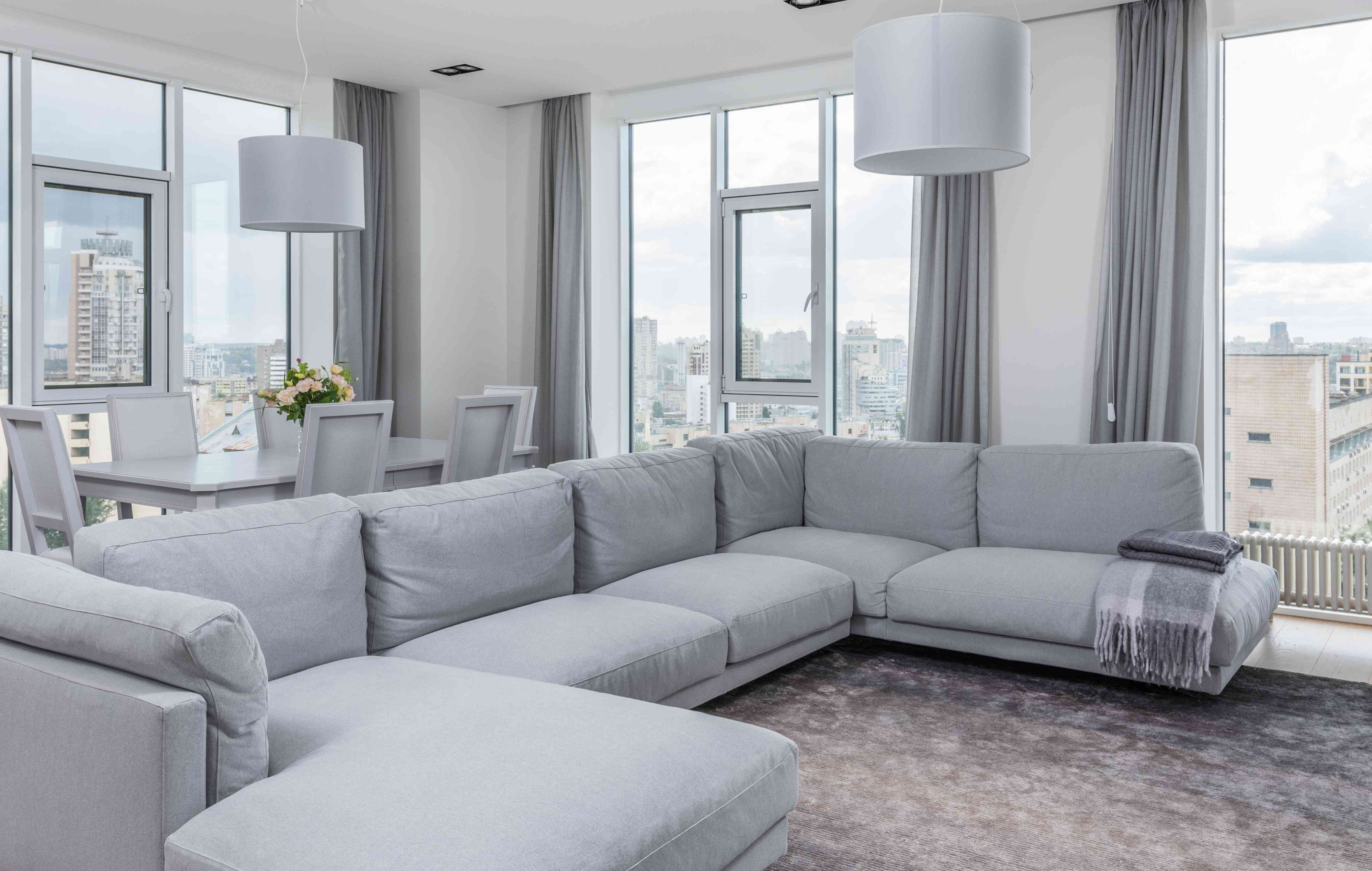 There are numerous popular interior design trends, from more well-known ones like traditional and modern to less well-known ones like boho and glam. The majority of houses, if not all of them, can be a combination of numerous various types because they are continually evolving and changing.
The good news is that TTH Builder will be your companion in the process of choosing suitable interior design styles that match every homeowner's demands and preferences. We've collected a list of the most popular interior design trends for 2022 and asked some experienced designers to weigh in and offer their best suggestions, tips, and techniques for making a house you love.
What are Home Interior Designs? – Kitchen Remodel Federal Way
Interior decoration of a house or apartment is described as "the art or process of creating the interior decoration of a room." While a "process" could involve a set of regulations or exacting standards, the idea of "art" is considerably more nebulous and arbitrary. Without a shared frame of reference, design style impressions can be perplexing. An interior designer faces a significant issue if a customer cannot clearly express their ideas for decorating a home or business.
Cost of a Typical Interior Designing Project
A standard interior designer will run you between $2,000 and $5,000, not including furniture. Fortunately for contemporary alternatives like low-cost internet interior design services! For online interior design services, charges are typically flat and range from $75 to $1599.
A cost-effective way to promptly and simply connect with skilled design professionals is through the online project creation process. Virtual interiors have the benefit of letting you work on your own timetable and letting you see how things will look before you buy them, but traditional interior design costs still have benefits.
What S
tyles for

Interior Design are Popular?

There are the top 30 interior design trends below that are suggested by our designing team, you can take these collections as a reference to apply in your house. Each style's explanation includes a summary, a list of distinctive characteristics, illustrations of iconic items of furniture and lighting, and a photo showing certain facets of the home décor style.

Please let us know how we can make this collection of typical design styles even better by using it as a beginning point for your decorating project. Like fashion itself, the collection of inferior design trends is constantly changing.
1. Modern Interior Design Styles
Many people believe that the modern style is bitterly cold, dry, and unsympathetic. However, in actuality, modern style is based on reducing components to their most basic and straightforward forms, with an emphasis on clean lines. Nothing in this style has extra decorations, and the color scheme is usually more neutral with the occasional splash of color.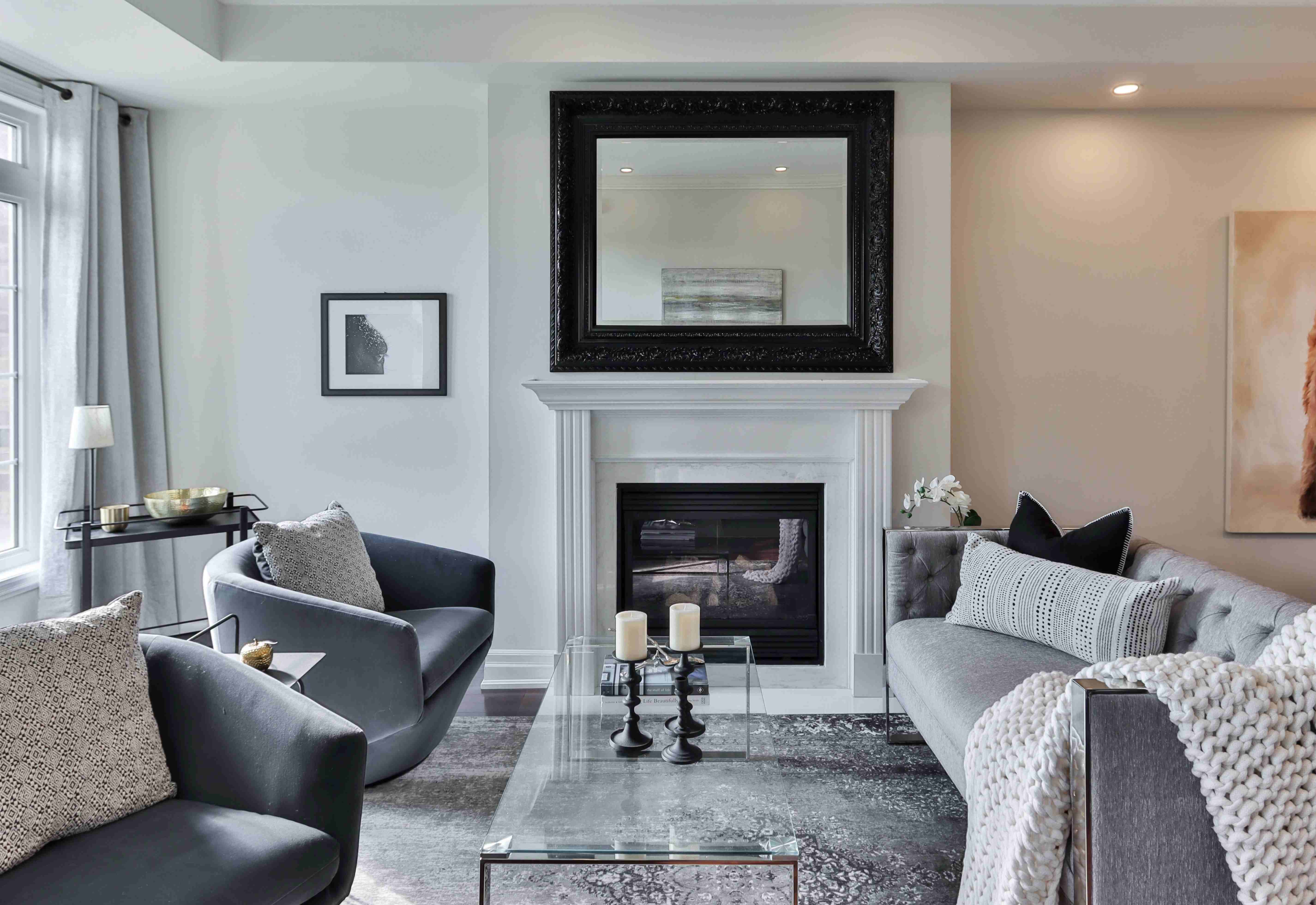 It's important to understand that "modern" and "contemporary" are two different styles of interior design. Simplistic color schemes, a cozy ambiance, and clean individual elements are hallmarks of a modern interior design style. It is also distinguished by the significant use of glass and steel as well as the replacement of outdated antique siding. The color scheme is primarily black and white, with some faded tones of red, blue, and other primary colors.
In a contemporary home, natural light is crucial, and accent lighting is utilized to draw attention to particular furnishings, artwork, and architectural details. The main goal of modern design is to provide uncomplicated, clutter-free dwellings devoid of extraneous decorations. In a modern home, everything has a reason since form follows function.
2. Contemporary Interior Design
An interior design style referred to as contemporary relates to current trends that are popular right now. A design that was "modern" back then is still "modern" – always has been, always will be! However, a style of interior design that was "current" in the 2010s is not necessarily contemporary now. In other words, contemporary design is more flexible, whereas modern design doesn't evolve with time.
Modern living more closely resembles contemporary style, which draws inspiration from all previous design eras and movements including minimalism, modernism, art deco, and even those described above. This does not, however, imply that modern fashion is fussy and ambiguous. Instead, it offers an organized impression of the area with sharp lines and flat surfaces.
Modern homes typically employ a great deal of sunlight and have open floor designs. The emphasis is heavily on energy conservation and the use of recycled or eco-friendly materials. The colors chosen are typically neutral with a splash of excitement provided by, for example, a brilliantly colored sofa or artwork.
In a home decorated in a contemporary manner, modern furniture predominates. To enhance the living area, lighting fixtures from diverse eras have been chosen.
3. Mid Century Modern Interior Design
With many influences from the 1950s and 1960s, this fashion trend has emerged as one of the most popular and relatable ones. The artwork created during this time has existed for many years and continues to be contemporary, relevant, and fresh. Many mid-century pieces have straightforward, minimalistic lines and are composed of warm woods with thoughtful accents and style.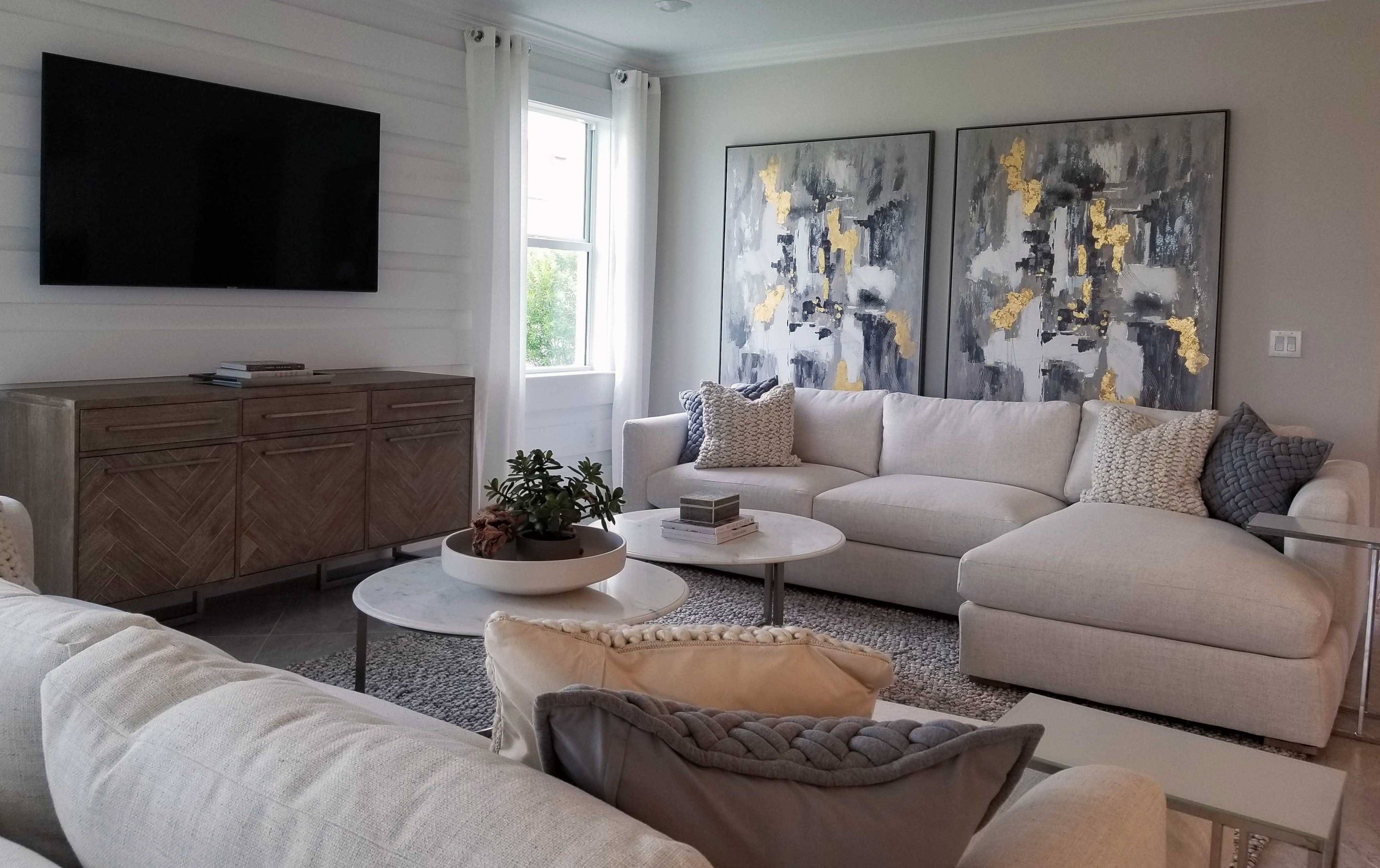 The emphasis of this interior design style was on the vibrant use of color, from the walls to the art pieces to the objects, much like was the trend with practically every element of life at the time. Everything was vibrant during this time. Crisp lines characterized the furniture, and there were numerous indoor plants.
Making residences with a seamless transition between the exterior and interior, using design cues from the 1940s to 1960s, and giving the mid-century design style a modern twist are the main goals of mid-century modern interior design. These homes were the inspiration for the television series Mad Men.
People began to recognize at this time that a home needed to be useful in addition to having ample space for social events. Because of this, the design leaves a lot of shared, common places all across a house. If you're a sociable person who wants to strengthen relationships with others, choose this home design trend.
4. Minimalist Interior Design Style
There are many similarities between minimalist design and contemporary design. Both have simple finishes, uncluttered lines, and straightforward forms.
A minimalistic design aesthetic includes very simple lines and straightforward shapes, but it adheres to the maxim "less is more." There won't be many superfluous items or layers, and everything in a minimalist room must have a function. Everything is simplified, and straightforward, and every piece of decor or furniture is mixed in a neutral color palette.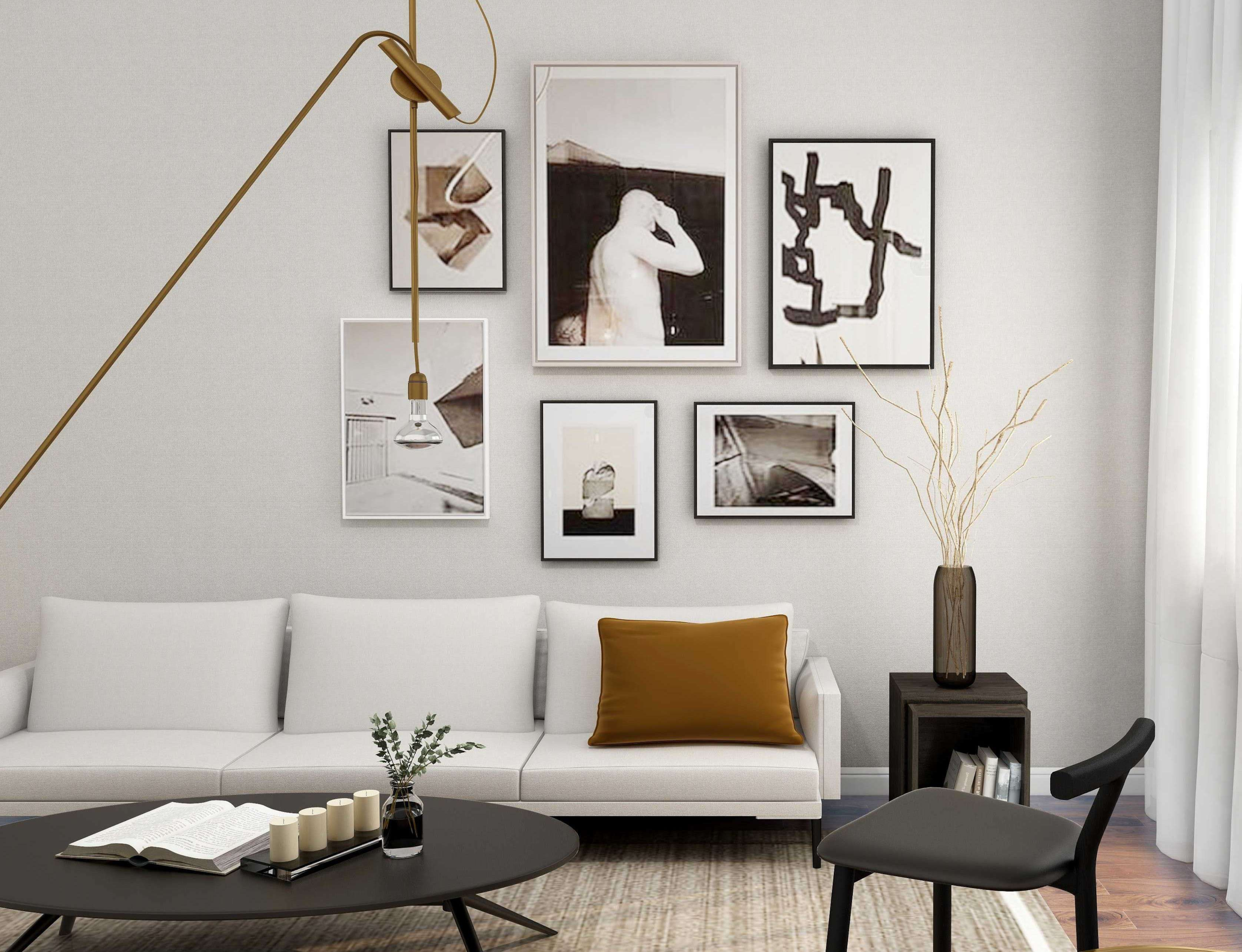 While neutral color palettes are typically utilized in minimalist interior design, color schemes can also be utilized as accent colors. The texture is essential and bold patterns are nonexistent. You'll discover that the most important design feature is functional furniture given the less is more concept.
Additionally crucial to minimalist interior design is storage. Because of this, furniture frequently features concealed storage. One of the many inventive solutions used in minimal homes is a coffee table that rises up to expose storage.
5.
Scandinavian

Interior Design Styles

Scandinavian interior design is a mixture of a number of design trends that emerged in the five Nordic nations throughout the 20th century. The Scandinavian home design places an emphasis on minimalism, functionality, and simplicity.

It also includes simple yet quite helpful regions. It is very comfortable and provides space for unique invitations. It differs from minimalist designs in that it places more emphasis on cost than just necessity.

Scandinavian interiors nearly always have wood that is an ashy tint. The majority of décor consists of plain ornaments, rounded furniture, natural and clean detailing, and primarily black and white color schemes. Additionally, it is distinguished by simple groupings and layouts. You might describe it as a fusion of mid-century and minimalist designs.
6. Industrial Interior Design
As implied by the name, this style has more industrial and mechanical roots. Because it makes extensive use of metal, rustic wood, and leather, it can definitely feel a little more masculine than the other designs. However, the softness is achieved by the use of discovered artifacts and a neutral color scheme, which immediately gives the space a soul and personality.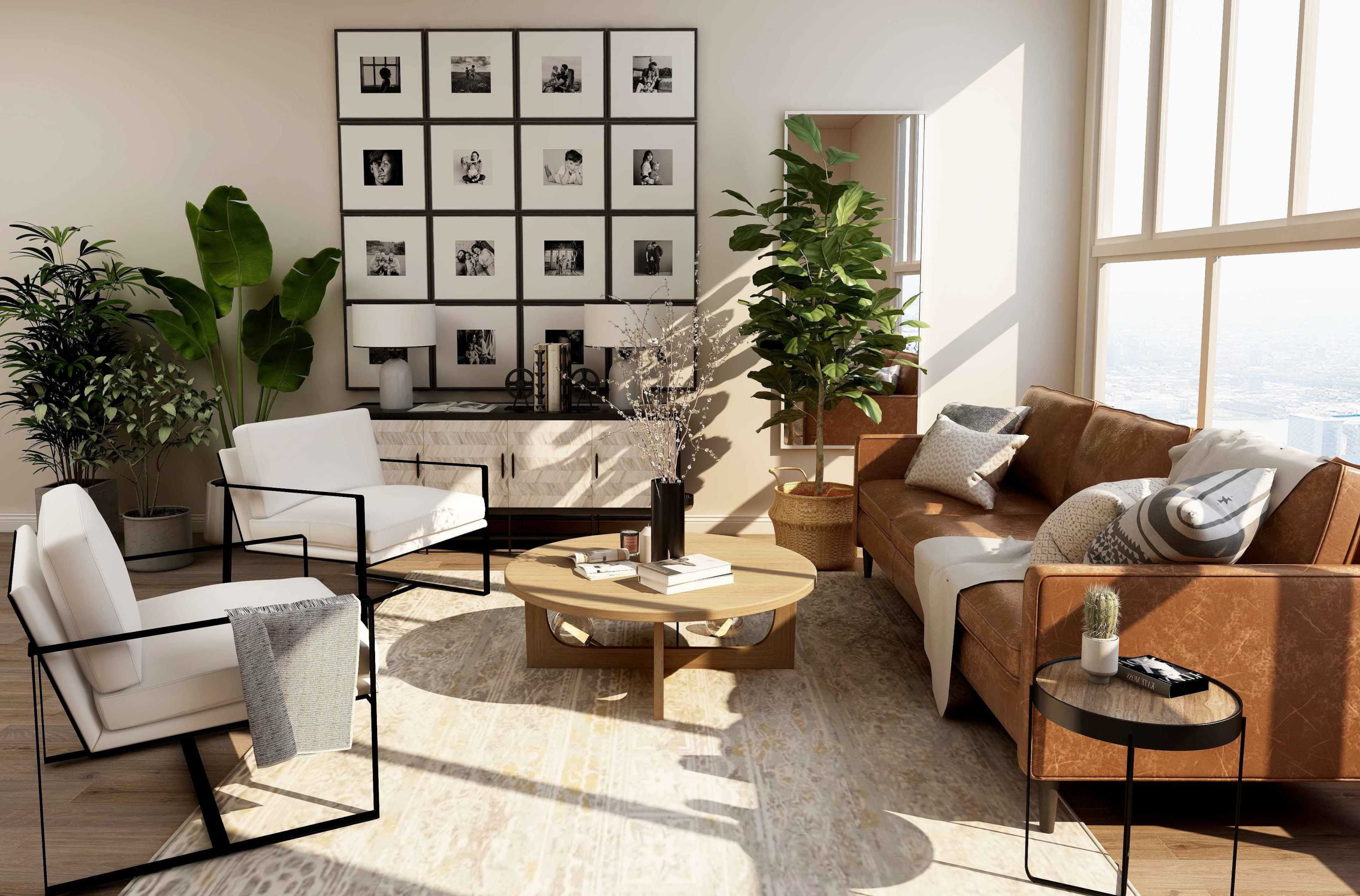 The designer aims to integrate contemporary features with a natural feel and historic charm in order to provide a fashionable environment with a strong focus on practicality and purpose. Element snatches from factories, industries, and warehouses can be found in homes decorated in an industrial design.
The furniture is placed in these homes' open floor designs to divide the room. Since it focuses on a classic look, natural materials, and a few industrial components, it is one of the simplest interior design trends to execute. Because the raw industrial features create a powerful statement, the designer can make the house seem attractive without relying on any cosmetic techniques.
7. Art Deco Interior Design
Art deco, short for arts decoratifs, is typified by elegant, metallic materials like stainless steel, glass, and gold. It was inspired by French art and architecture from the 1920s. Contrary to the vintage style, which emphasizes floral patterns, graphic motifs like diagonal lines, sunbursts, animal prints, and sharp angles are featured on rugs and linens.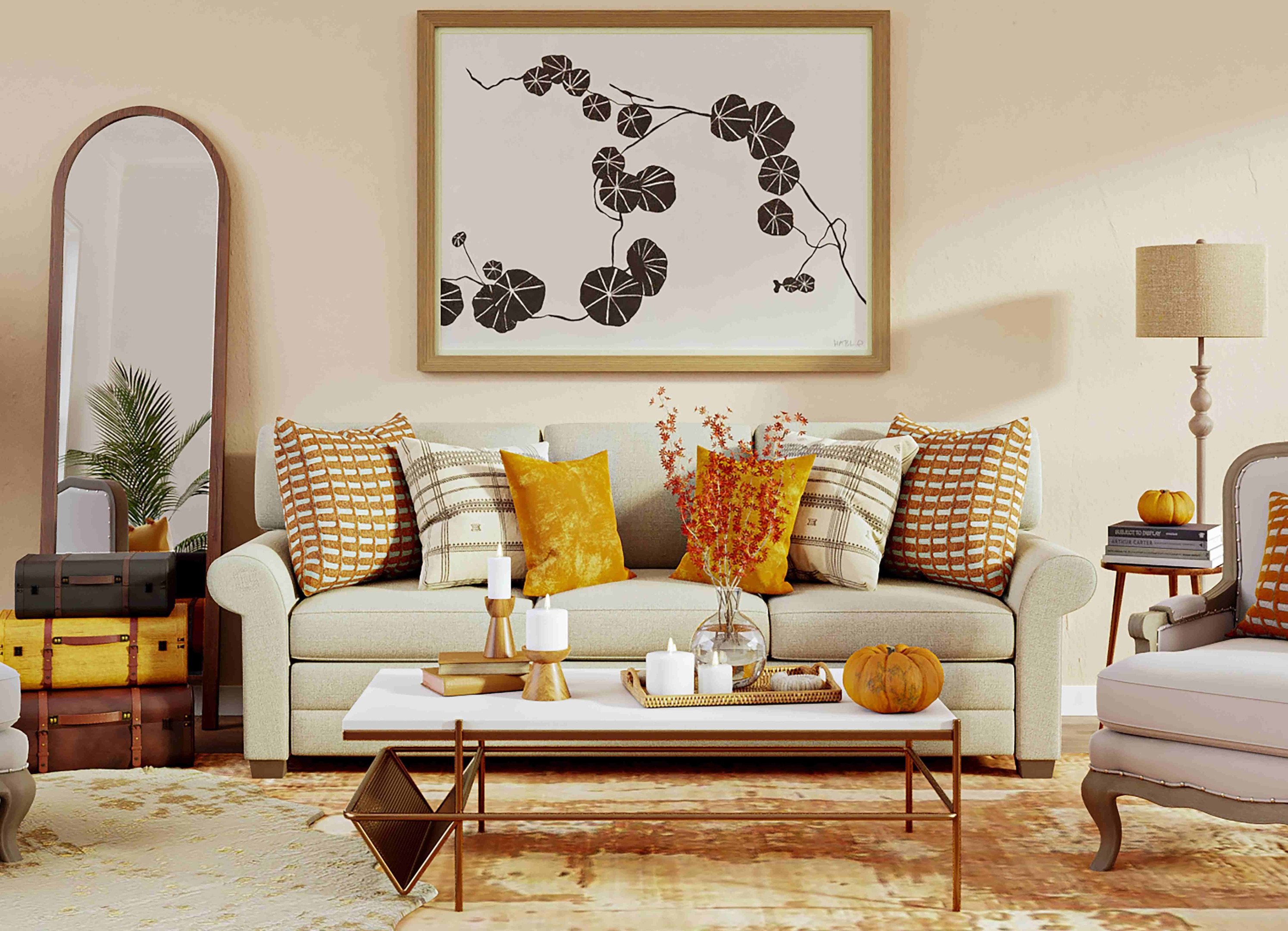 In a home with an art deco theme, jagged, sharp edges are used to distinguish furniture and artwork. The furniture is likewise bigger; couches, armoires, dressers, and chairs of large sizes, which are usually constructed of sleek, gleaming materials like polished steel, chrome, or bronze. It stands out with heavy cabinetry. The design tends to be elaborate and jewel-like in appearance. Additionally, it implies substance and elegance.
Excellent examples of the Art Deco style can be seen in Miami Beach, Florida's historic neighborhood, where numerous little hotels constructed between the mid-1920s and the early 1940s adopted this wacky design.
8. Bohemian Interior Design Styles
As with mid-century design, bohemian interiors are becoming more and more trendy. There is no good opportunity than now to indulge your bohemian side because so many companies are hopping on board.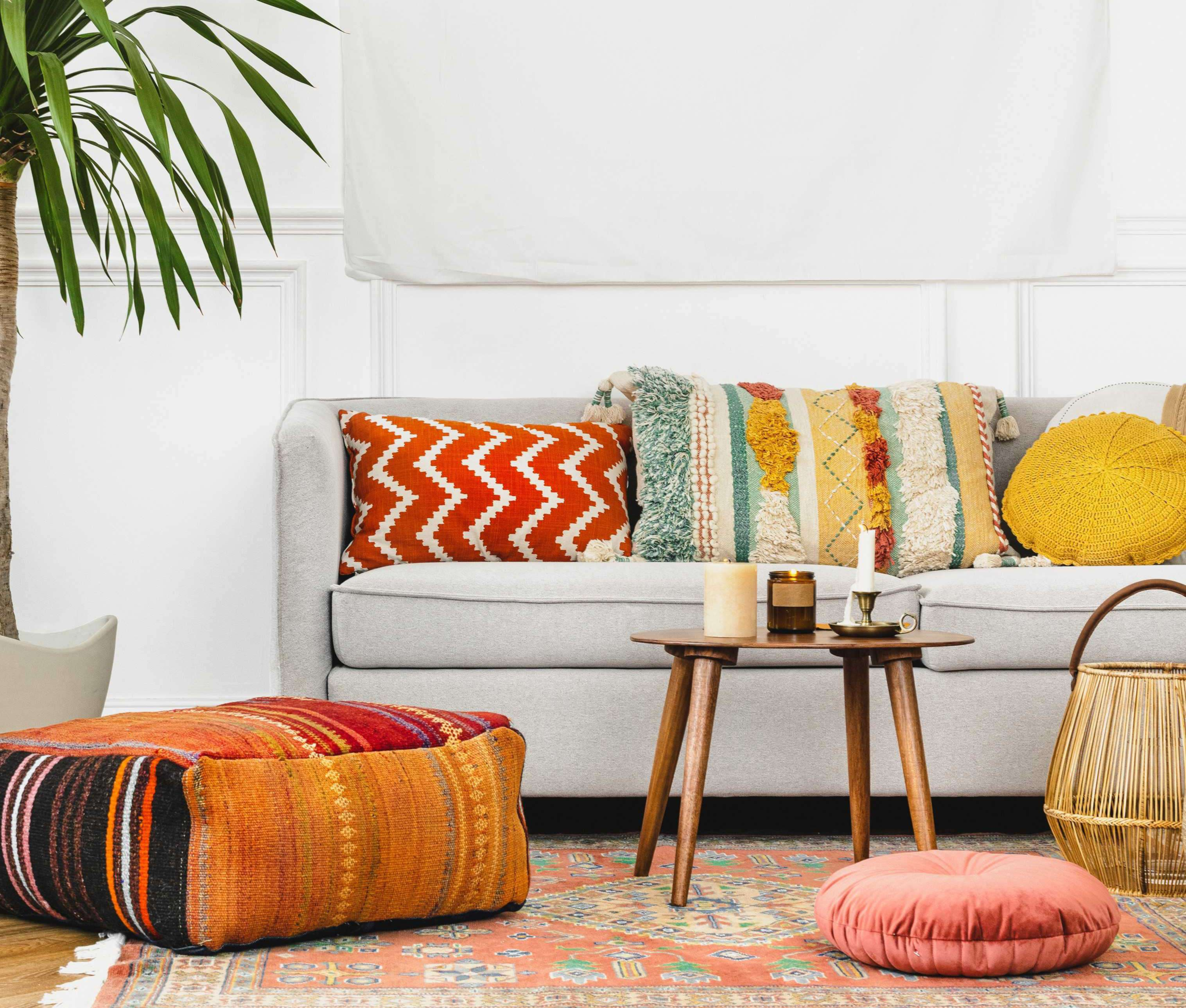 A symbol of free-spirited aesthetics, the boho interior design trend combines heritage and social expressions to create a variety of looks. Its relaxed ambiance is rooted in nature and features some striking patterns and vibrant colors in its accents and cabinetry. A combination of patterns and colors is encouraged, and the design is less regimented. Beast leather, metallic accents, and rich timber simplify it.
Natural embellishments, shade, and rich greenery are some of its other noteworthy characteristics. Brass and bobby scent with vibrations may be used to embellish some dwellings. The majority of its accessories come from flea asks in far-off places, possibly through passageways.
9. Farmhouse Interior Design Styles
The use of many organic and natural materials, as well as furniture made in keeping with them, makes a farmhouse rustic and enables us to connect with nature. These components are used in the Farmhouse Interior Design style to give a city home surrounded by concrete a feeling of a rural setting.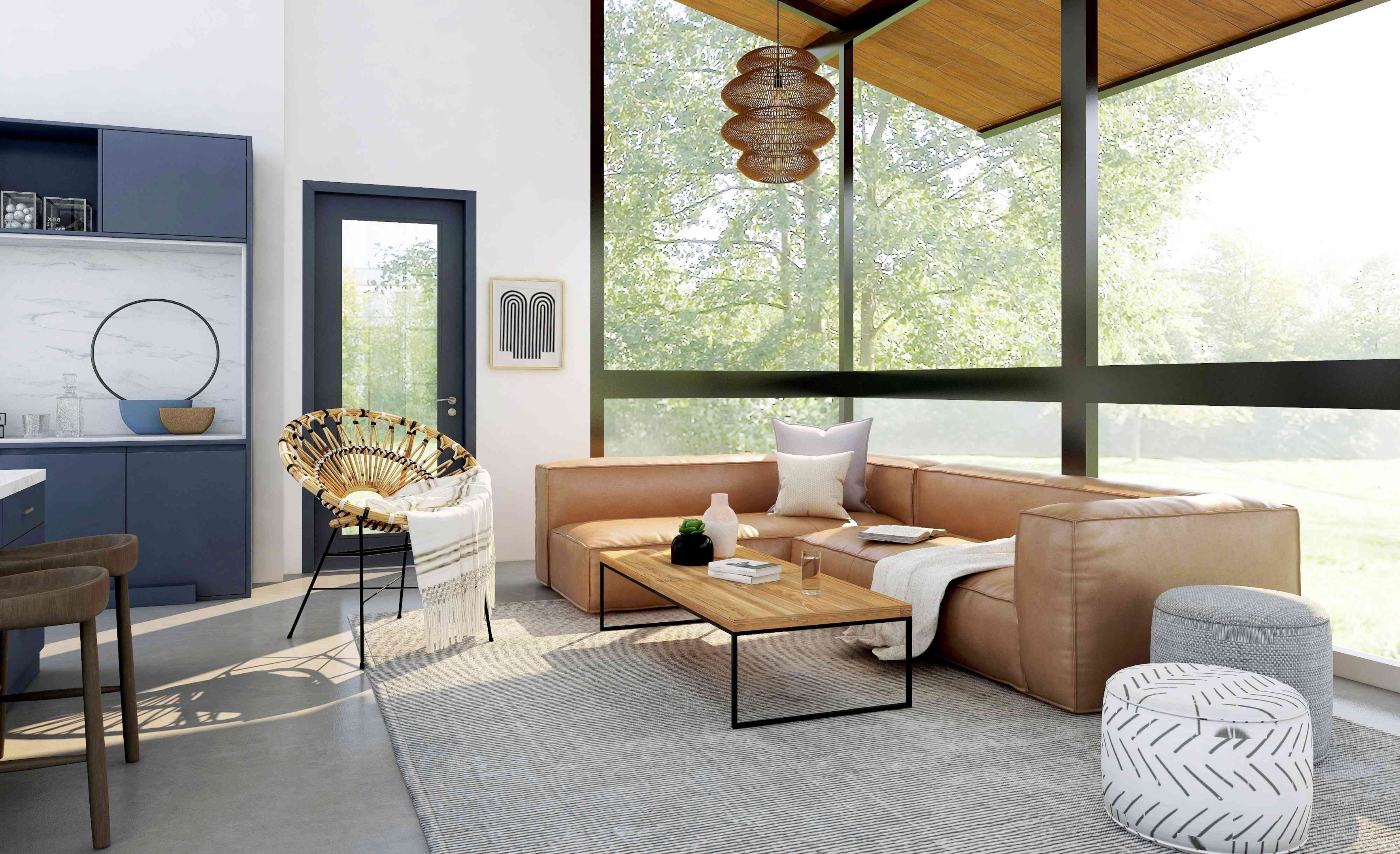 Each room's focus on a certain topic is one of the most striking features of farmhouse interior design. As a result, you can have one aspect rule the living room and another rule the bedroom, etc.
With a minimalist interior and an emphasis on functionality and elegance, this design style enables homeowners to unwind and rest. The lack of coordinated furniture or décor is another crucial component of a farmhouse design because it directly contradicts the farmhouse's natural aesthetic.
The modern farmhouse is pretentious-free, practical, eclectic, and elegant all at once because wood is the principal material utilized in this design. The main concept behind farmhouse-style interiors is to combine stylish country characteristics with contemporary industrial materials, antiques, and creative elements to create a one-of-a-kind, opulent, and tranquil home.
10. Coastal Interior Design Styles
The seaside interior decor evokes memories of a beach vacation with ocean shell collectibles in a light, peaceful, and open environment. It's not surprising to see clear, white background details with ocean and sky reliefs. Generally speaking, the style highlights local elements and merges them into your interiors.
The characteristics mostly consist of organic sand details like corals, shells, and plums as focal points. Glass, jute, wood, and cloth are the most common accessories used in this design. It also stands out for having a lot of air that is light and energetic. The predominant furnishings are mostly in blue, natural, and white shades that let the sun's rays filter through the appealing areas.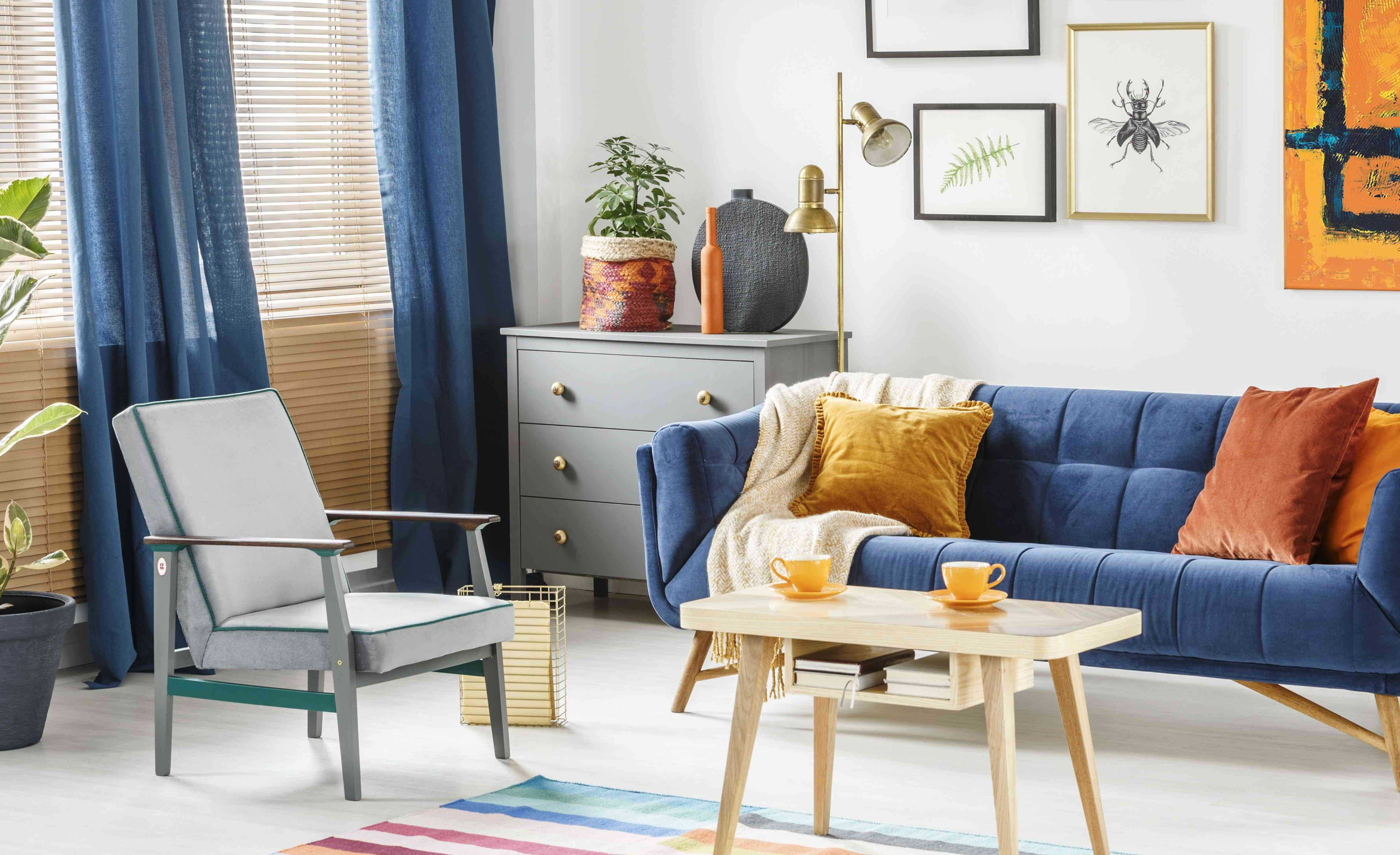 A seaside area draws attention to its natural surroundings. This is apparent in everything from the color scheme to the furniture and accessory materials. Beige is coupled with neutral colors like white to resemble sand. In addition, blue accents evoke the ocean and warm summer skies. Additionally, a coastal-style home should always feel airy and light.
The goal is to create the illusion that there is no barrier between the indoors and the outside. As a result, window coverings are kept to a minimum. A thin translucent fabric billowing in the breeze will undoubtedly convey a beach atmosphere.
11. French Country Interior Design
French country interior decoration is a smart fusion of a few diverse styles loves, like many other interior design trends. Traditional, farmhouse, and shabby chic all have a place in this design aesthetic. The foundation is made up of classic old furniture items.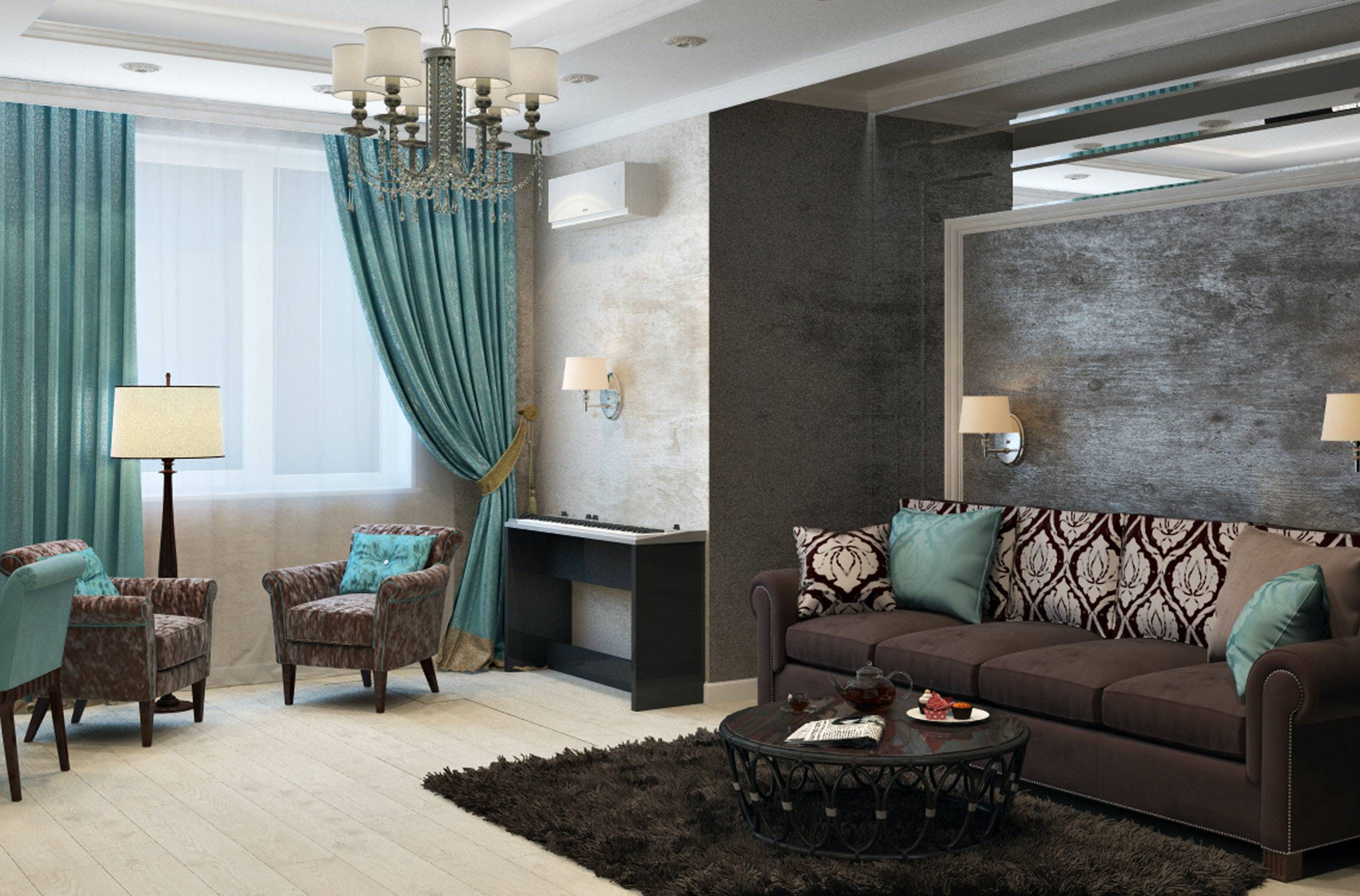 French rural interior design combines sophisticated elements with other styles like grange, traditional, and filthy excitement. It is distinguished by vintage cabinetry accents and subdued feminine styling. The design is a mongrel mashup of the seedy sharp, grange, and antique French aesthetics, and is comparable to the transitional ultramodern interior design style.
It's a common look that conjures up coziness and informal elegance. Its distinguishing characteristics include painted and charming furnishings and accessories, and vocally patterned textiles in muted colors. It uses a lot of wood and other organic components. Due to its additional formality and sophistication, it is sometimes referred to as the regional style.
12. Hollywood Glam Style
Since the middle of the 20th century, Hollywood glam interior design has gained popularity in California. It combines art deco with ultramodern mid-century design. It is distinguished by a striking color scheme of hot green and pink and on occasion black and white. Hollywood Glam uses a variety of strong, timeless, and gender-neutral designs.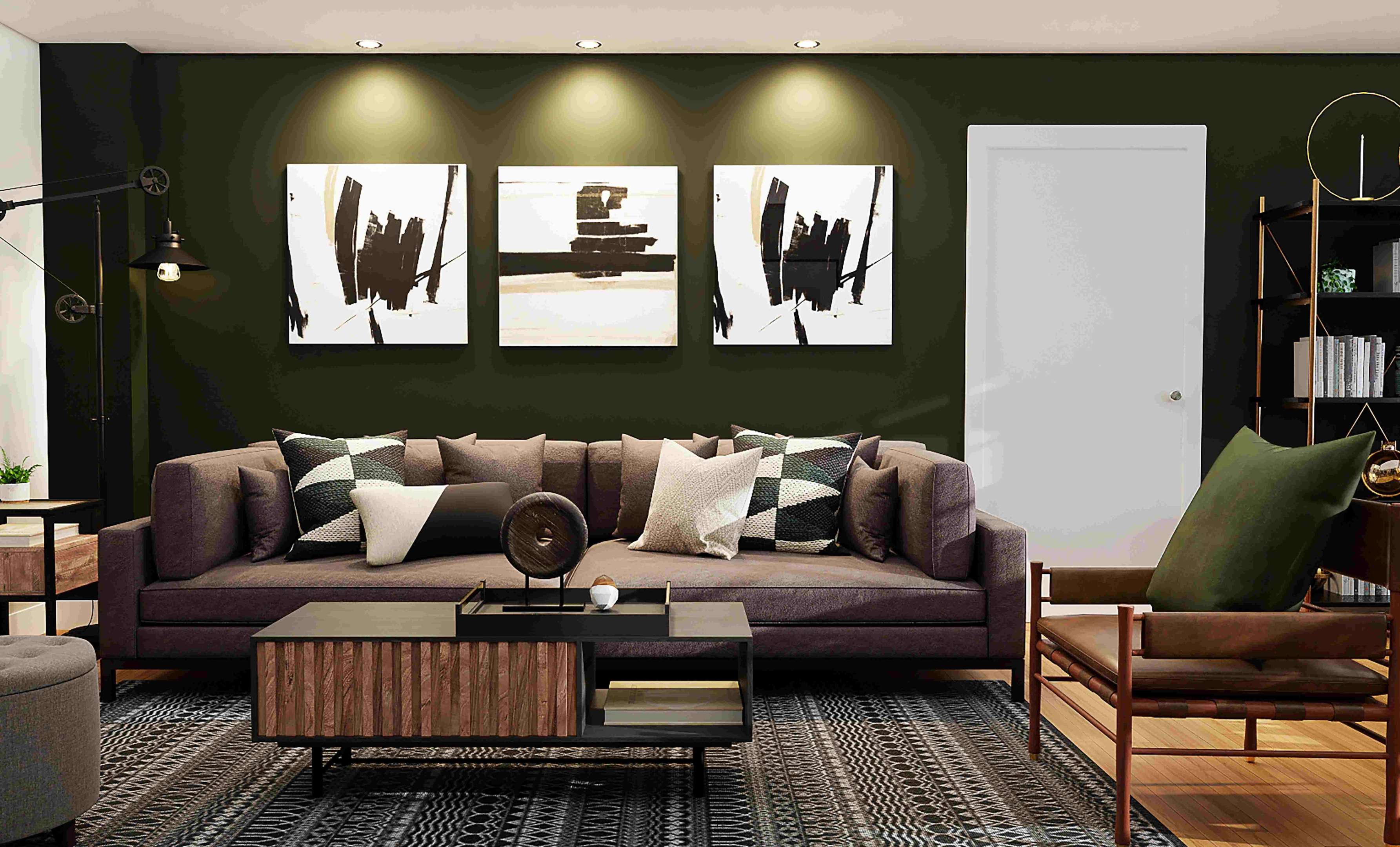 Greek key and kiosk designs, geometrics, and animal prints are all appropriate for a Hollywood glam home's furnishings and flooring. Neoclassical and art deco themes might also be used. The flooring's black and white chequered pattern is the ideal finishing touch. The high buff or imaged cabinetwork is coupled with the chandeliers.
13.
Mediterranean

Interior Design Styles

Greece, Spain, and Italy are where the Mediterranean interior design originated. It stands out thanks to its curves, columns, and sundecks inside. Rich wood tones dominate the cabinetry, which also includes elaborate details like rattan, gravestones, reclaimed wood, and linen.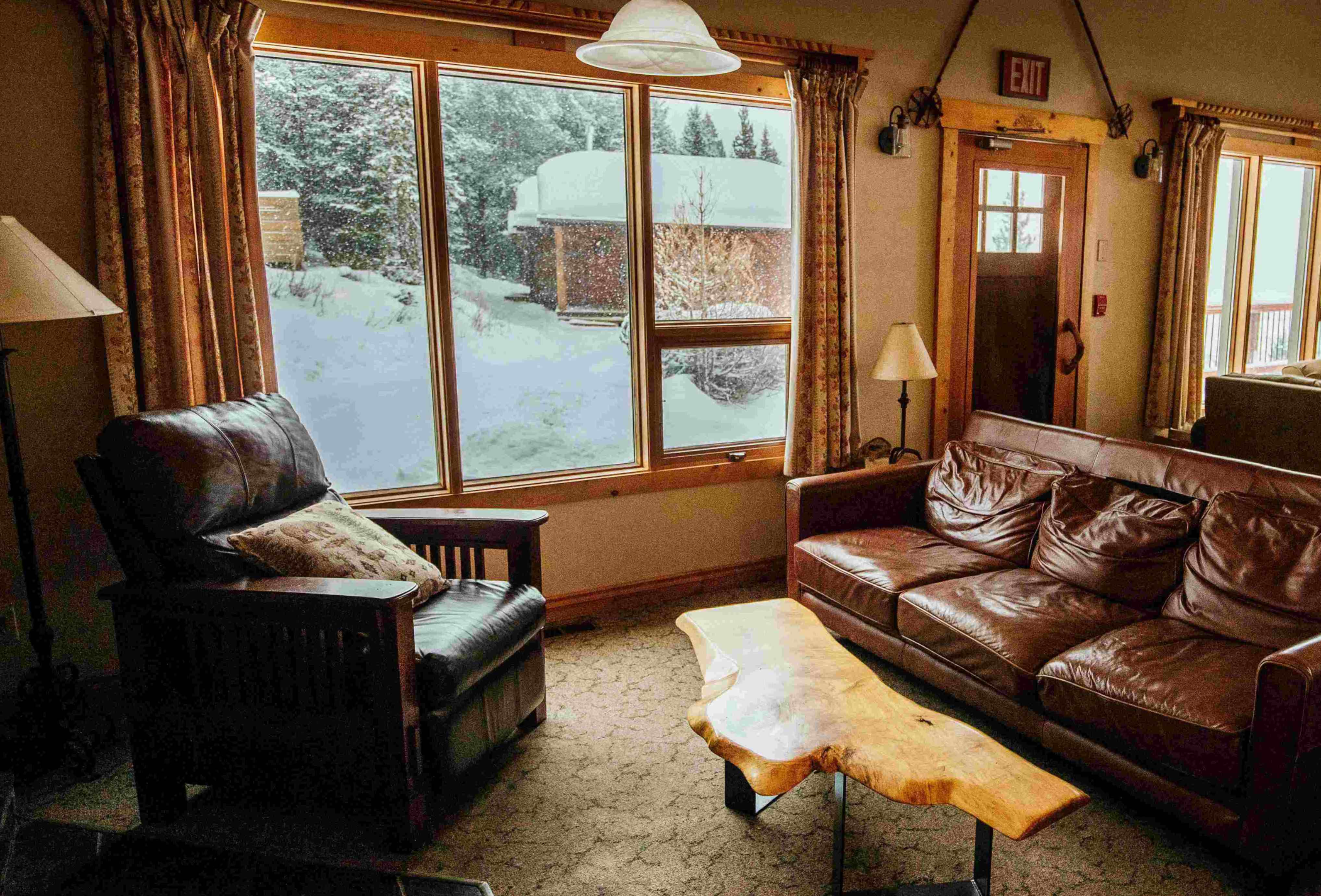 The color schemes typically reflect the sky and the ocean. Additionally, it uses unromantic and terracotta warm color palettes. Its windows stand out for being huge and are modestly draped in translucent fabric.
14. Traditional Interior Design
Traditional interior design is influenced by a variety of 18th and 19th-century architectural and decorative styles. It is an everlasting design trend that has no historical or chronological roots. The conventional style is symmetrical and consistent, not as outlandish as many other interior designs but also not dull.
Old world artifacts with fascinating backstories are frequently found in traditional homes and make for fascinating discussion starters. Consider the charm a chandelier and a rug from a rural European flea market with a 150+ year history can offer to a house. Rich materials and colors are employed widely in the traditional style, which is characterized by vibrancy and harmony.
>>> Maybe you're interested in Island Chandelier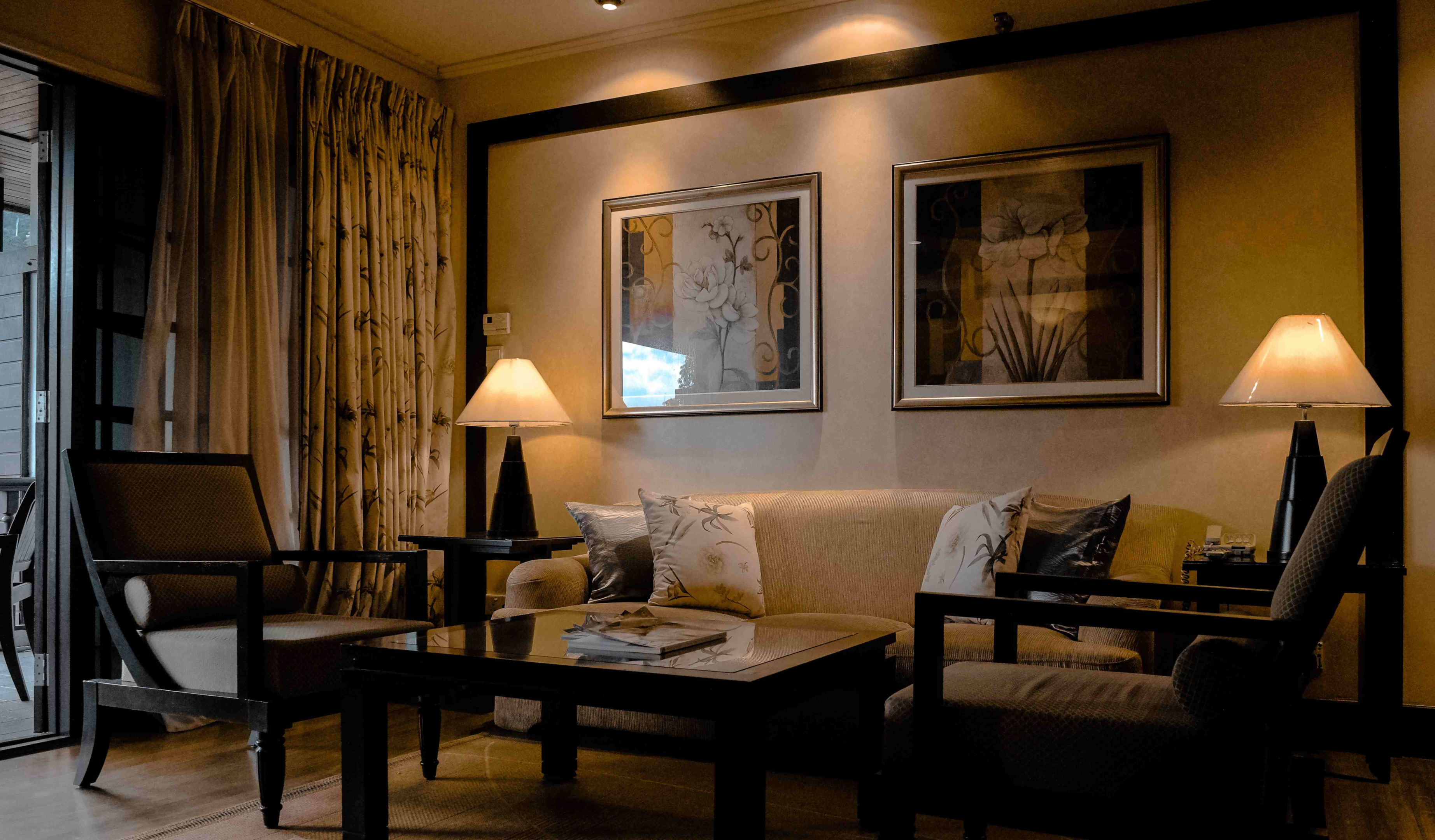 The main goal of the classic design aesthetic is to produce a warm and welcoming space. Most people have their own unique associations with tradition, which is what makes homes made in traditional design styles fascinating and intriguing.
15. Asian Decor Interior Design Styles
The cultures of Japan, China, Vietnam, Thailand, and other major Eastern societies are highlighted in Asian-style interior design, often known as Oriental design. Accessories enhance this dramatic look by using mythical animals like monkeys and dragons as well as animal themes.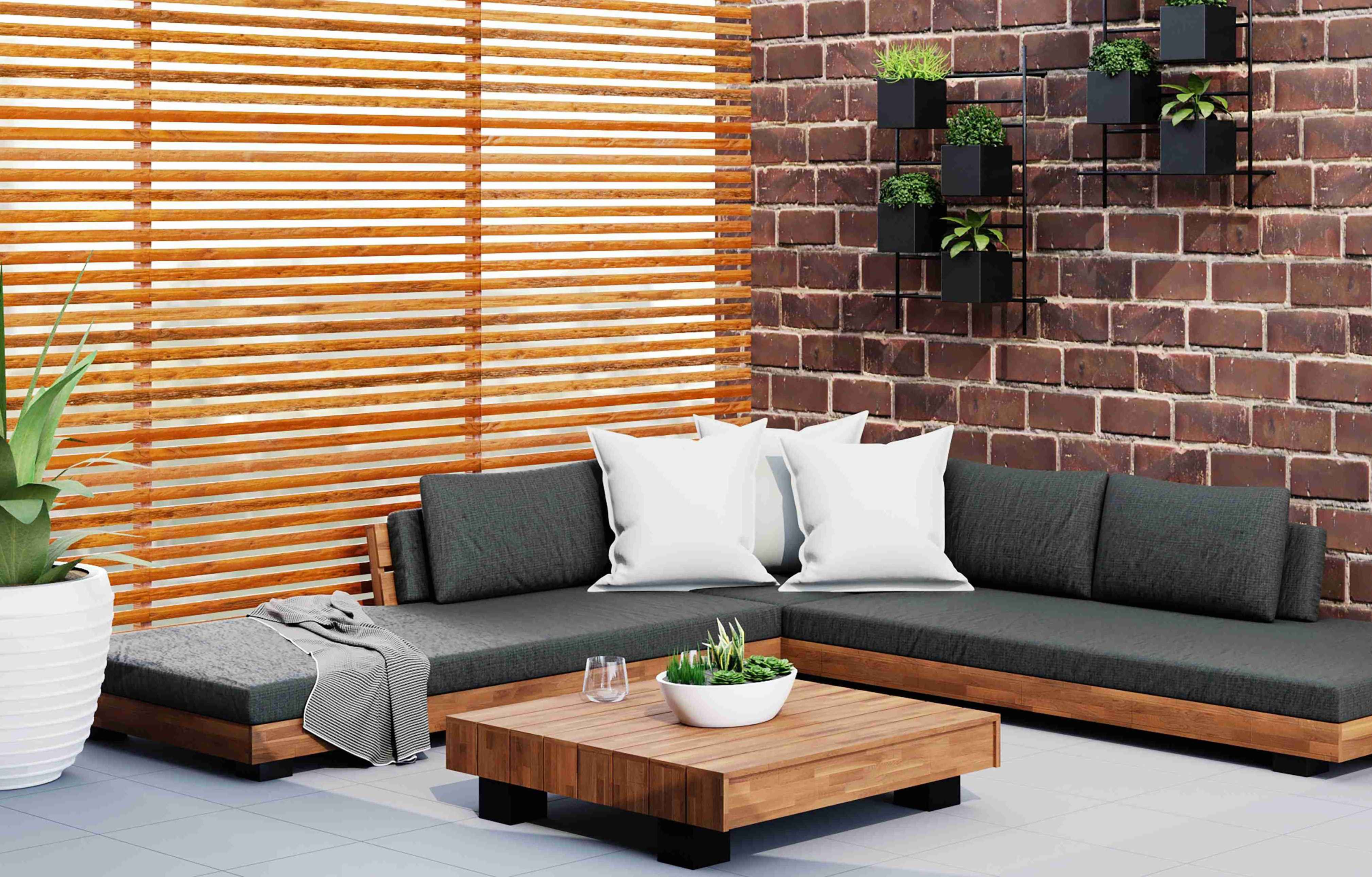 Large vases, demitasse glass jars, and fish pots decorated with intricate patterns in several colors or the traditional blue and white are very popular in Chinese interiors. Large wall showpieces, pillars, and folding defenses are other stylish details that are frequently observed. These features depict literal people and fantastic settings in brilliant or stunning color palettes.
It's a recreation of modern styles with an emphasis on satiny lines, amazing shapes, and tranquilizing ambient settings. It's incorporated into nature, giving your spaces a Zen atmosphere. The interior uses asymmetrical circle shapes rather than square ones.
16. Danish Style
Danish architecture is influenced by contemporary and modern architecture. This understated Nordic design is defined by its emphasis on sleek materials and clean, uncomplicated shapes. Through patterned pillows, furniture, and fabrics, bright colors are incorporated.
The rest of the house is decorated in harsh whites, grays, and beiges, which contrast with the brightly colored items. Danish furniture is all made with simple, unadorned designs that place an emphasis on utility over aesthetics.
The rest of the house is decorated in harsh whites, grays, and beiges, which contrast with the brightly colored items. Danish furniture is all made with simple, unadorned designs that place an emphasis on utility over aesthetics.
17.
Eclectic

Style

Selecting ideas and inspiration from a wide variety of sources is the essence of eclecticism. With inspiration drawn from design eras and styles that span centuries, the eclectic interior design style creates houses that are rich and multifaceted. For a distinctive feel, this style combines opposing style components, colors, and textures.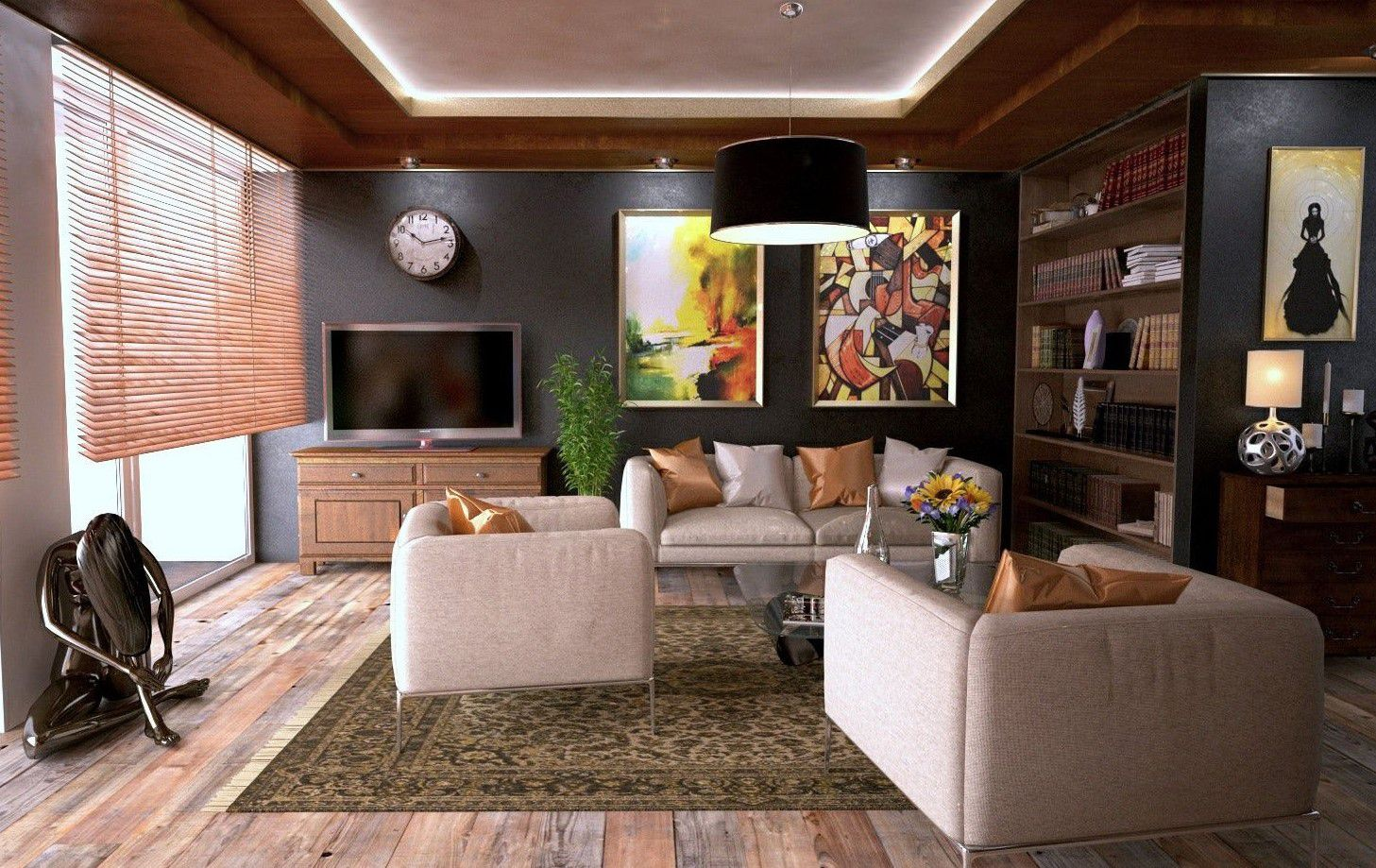 People who like bold décor and artistic expression typically choose this. There are numerous alternatives available, and how the designs are combined will determine the final product. As an illustration, if you wish to give your living room a bohemian vibe, you'll need to be knowledgeable about the specifics of the design trend and have availability to the accessories and furniture that can help.
The designer typically uses neutral background colors to draw attention to the accessories and furniture. Multiple focus points are used in eclectically styled rooms, and colors and textures are balanced to avoid overpowering the eye.
The main principle of eclectic design is to combine all previous aesthetic trends to produce something new, fascinating, and enthralling. It all comes down to creativity and the capacity to think freely and creatively.
18. Shabby Chic Style
The Shabby Chic Style is distinguished by a relaxed atmosphere, open lighting fixtures, antique-inspired charm, and furniture with an antique finish. Although it contains certain features of contemporary design, it is influenced by modern designs.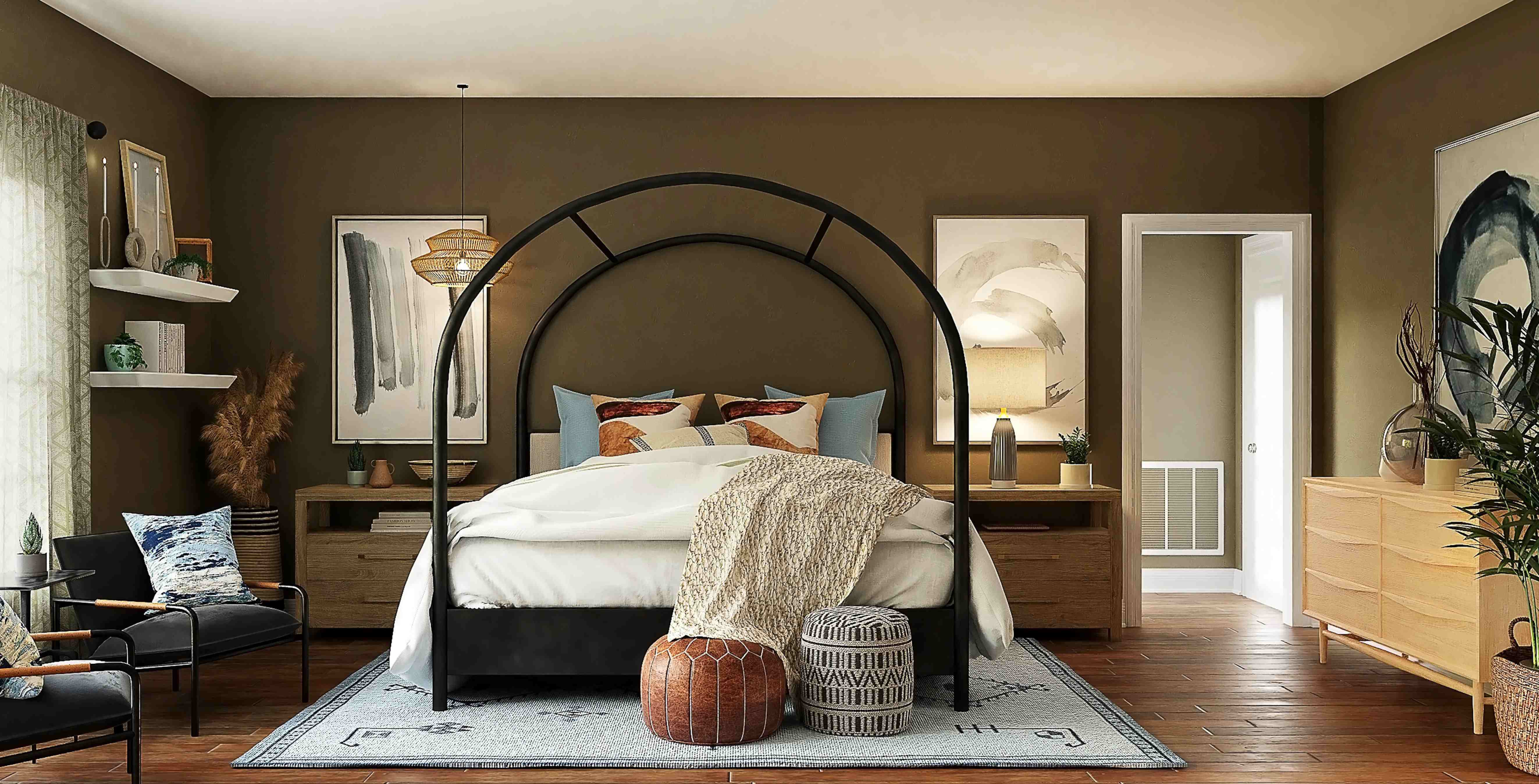 where the house makes use of components that seem worn out and outdated but are actually very useful. It's not uncommon for new objects to be damaged to look old.
19. Japanese Style
Scandinavian and Japanese designs are combined in the japan interior style. The aesthetic is simple and natural. Sweden, Denmark, and Norway are integrated into the Scandinavian portion. Nordic-inspired and extended with gentle color schemes. It is minimal and fully functional.
Design elements are relaxed prayers, tonal texture interactions, and organic shapes with mild intrigue with slate undertones and white gaps. Throw cushions and cultural objects can add color pops. The use of natural accents and subdued hues satisfies the calming, Zen-like feeling of Japanese-style interiors.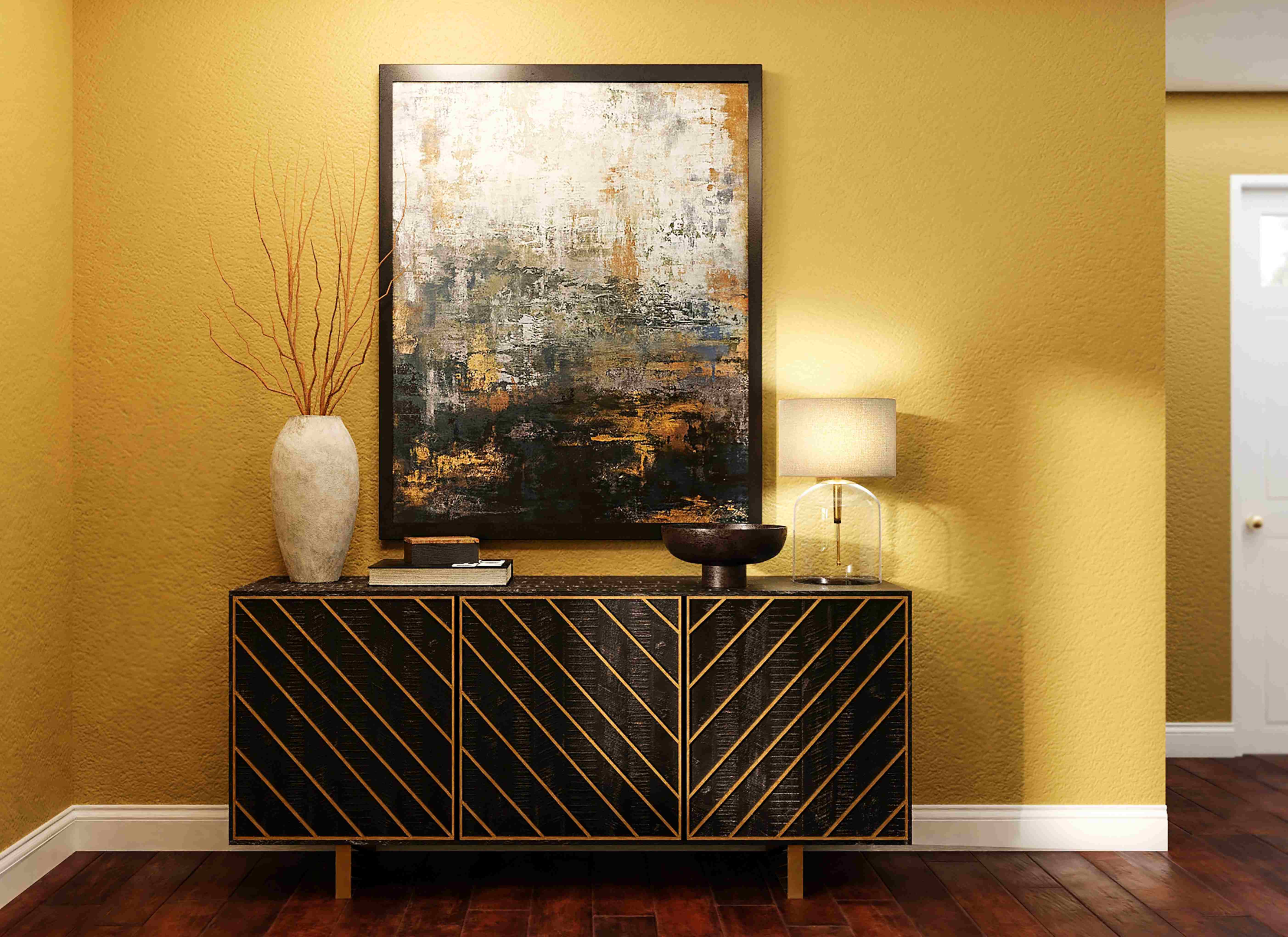 Internal aquatic cradles and the use of tatami mats as bottom coverings are examples of these natural primitives. Tatami is flexible straw mats with a 3-by-6 base that help define room dimensions. A calming color scheme of brown, argentine, and green forms the foundation for items made of bamboo, gravestones, and other natural elements. Stretched fabrics and ornate crockery are combined with soft floral patterns and hues.
20. Transitional Interior Design
We prefer to refer to traditional designs as a reasonable balance of interior design trends. If a classic look is too stuffy but the current design is too far outside of your comfort zone, this is the option for you. Traditional elegance combined with modern forms and fabrics creates the ideal transitional style. Transitional interiors also limit the use of accessories. It's crucial to let the furnishings and textiles speak for themselves. Use toss pillows, blankets, and area rugs to embellish.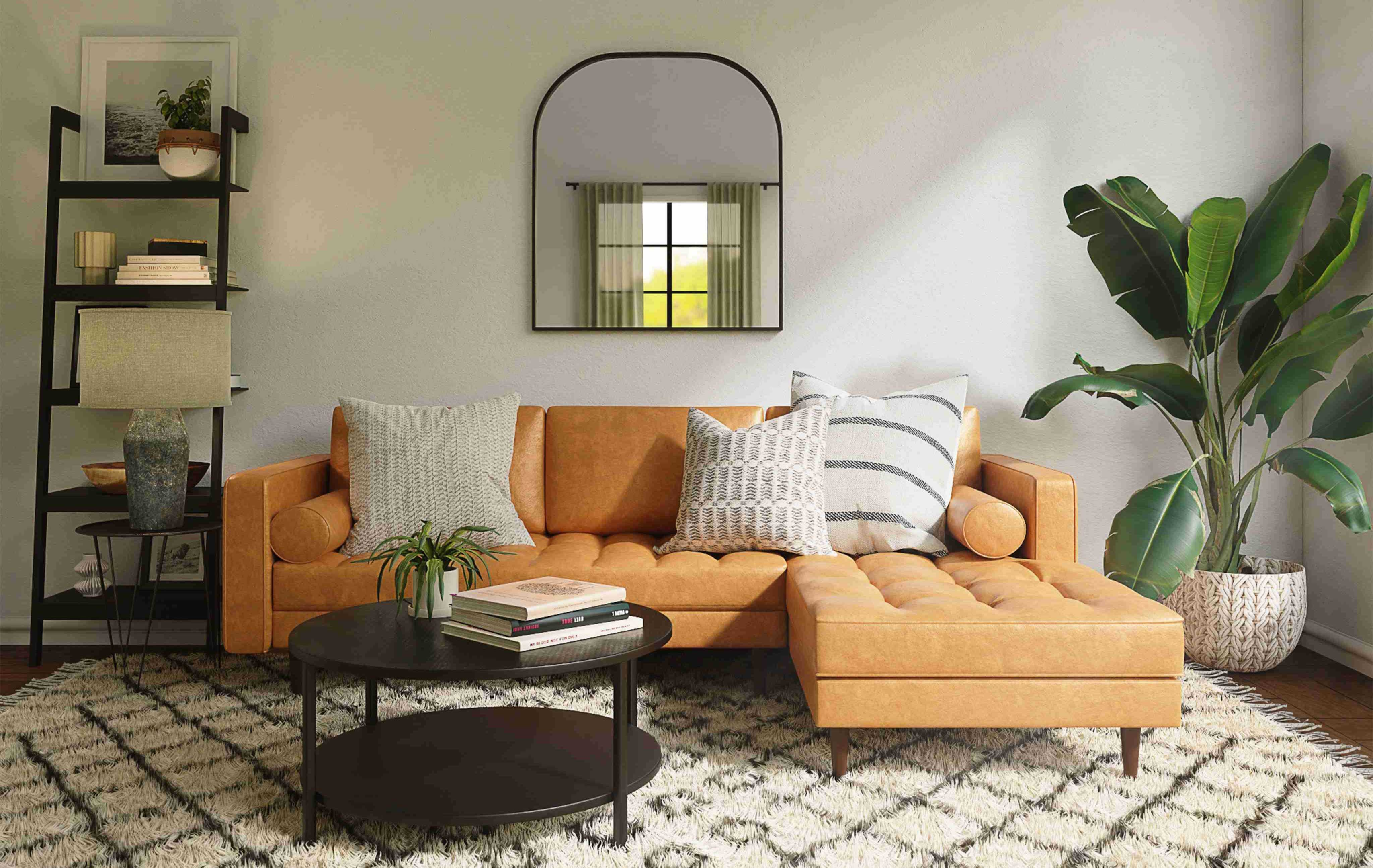 Additionally, the fusion of two radically dissimilar designs results in an intriguing and hospitable house design ideal for foyers and other areas. This combination of furniture made of dark wood and mirrors gives us so many choices for entryway designs.
Selecting a Professional Contractor – Home Improvement Federal Way
Remodeling or building up the interior design in your house will be a relaxing process when you have the right builder in your neighborhood. They can not only help you to minimize construction expenses but also provide an aesthetic look and guarantee durability for your living space.
On the Internet, there are a ton of remodeling companies as well as a national franchise to select from, or you can look up some companies in your neighborhood. When you check the reviews of the firm you want to work with and see a lot of them are positive, that's a good sign that they'll perform a great job with an attractive design that matches your interests.
TTH Builder – High-Quality Remodeling
TTH Builder is one of the best remodeling businesses in the region, which also serves as the top-ranked in the construction industry. If you pay a visit to their website, you can see numerous stunning remodeling projects that can absolutely catch your attention right away thanks to their professional and top-notch services. With TTH Builder, you can be assured that such an expense for home improvement projects will not leave you disappointed!
For more information and consultation, here is some information you might need:
Phone: (026) 258-9103
Website: https://www.tthbuilder.com/