Homes with an open floor plan are becoming more and more common as people try to increase their living space. This design is preferred because it makes the room feel lighter and allows for space savings. In residential houses, open plan designs are frequently used in public spaces like the living room, dining room, and kitchen.
An open-concept living room is ideal for entertaining guests since it makes it possible to view what is occurring in the living area while cooking (or possibly watching television while cooking) and also provides for easy access & conversation with those in the room.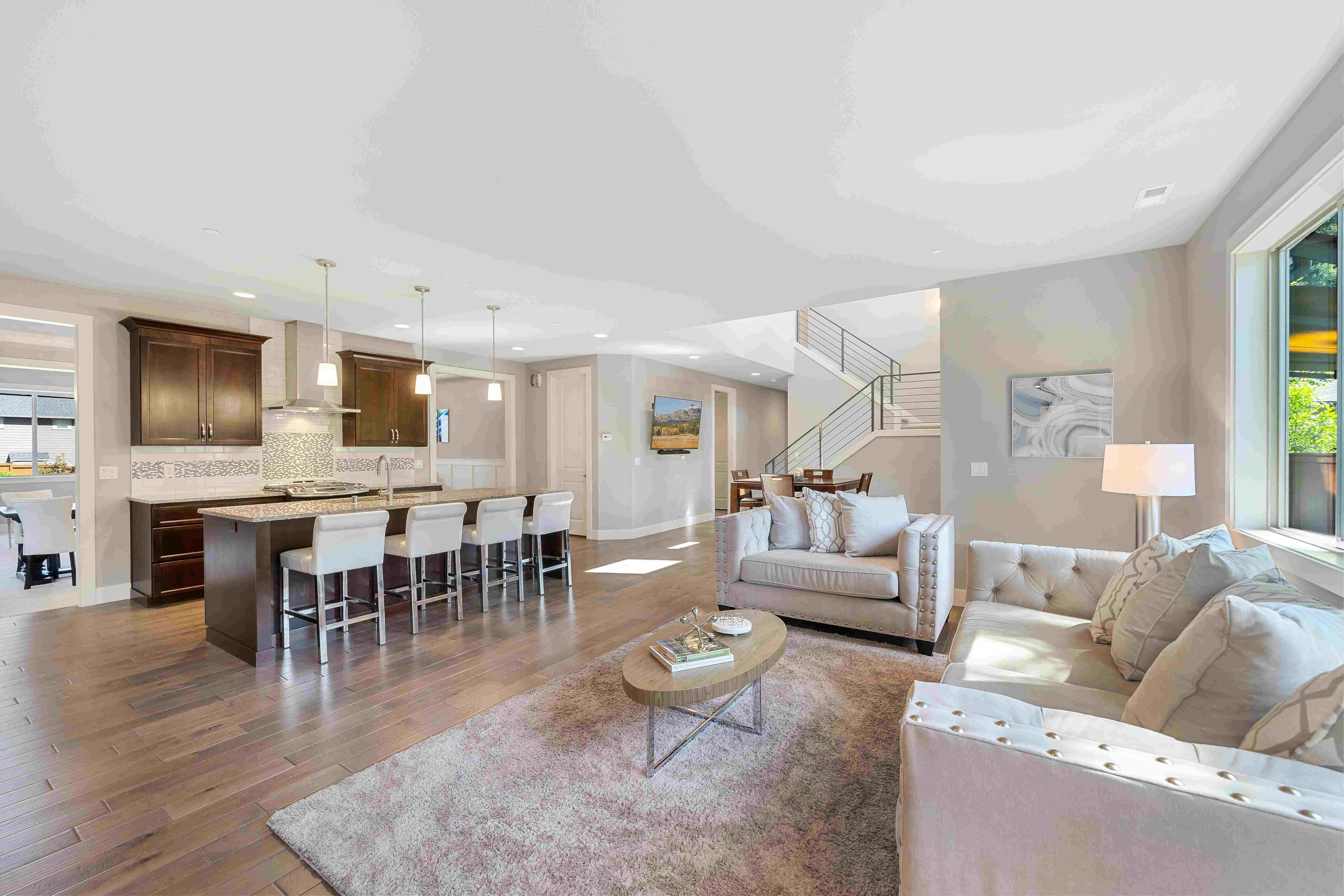 So, do you envision such a resolution? Look through possible designs to be motivated. TTH Builder has developed a collection of the best kitchen open to living room designs to serve as inspiration for an open-plan layout. See the ideas below for inspiration for your open-concept kitchen!
What is an Open Plan Kitchen? – Federal Way Flooring Refinish
For a very long time, it was thought that the kitchen should be its own area. According to this idea, homes and apartments were created. But if there isn't much room, it becomes an issue. Because of this, open concept kitchens and living rooms have become popular recently.
Such an environment is distinctive for incorporating multiple purposes into one. Open concept kitchens are typically paired with living rooms because it's a space where you may cook and consume meals as well as relax.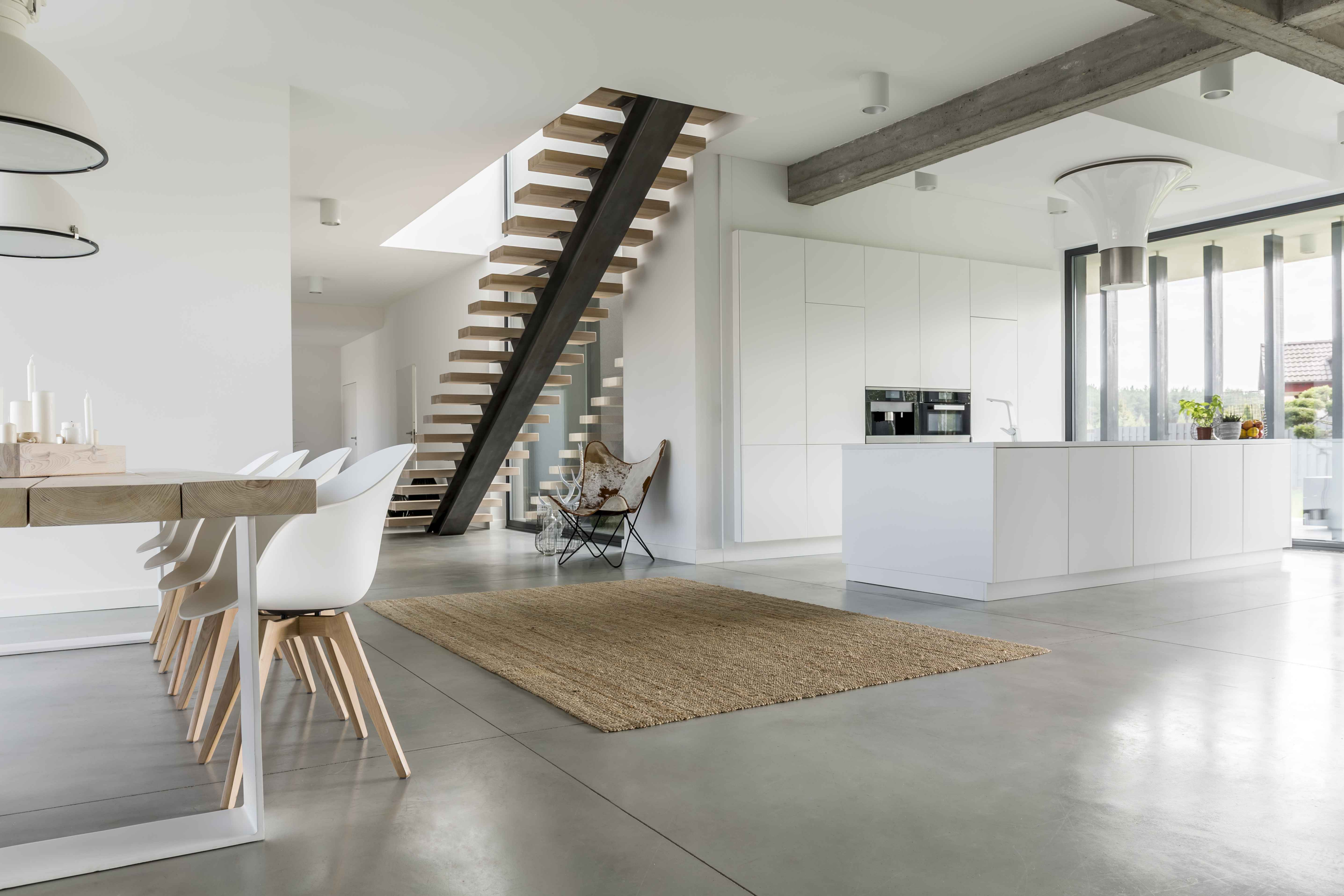 Why you should Install Open Concept Kitchens?
Your visitors can interact and move around the space freely in an open kitchen that connects to a living room or dining room. This is ideal for the outgoing homeowner who enjoys hosting wine tasting events, Super Bowl parties, and even private events like baby showers and celebrations.
Another advantage of using an open kitchen to dining room design is that it gives the impression that your home is larger inside than it actually is. Because you are utilizing every square inch, open kitchens with living and dining areas appear to be larger. A significant portion of your home's square footage is lost when the design is divided in half.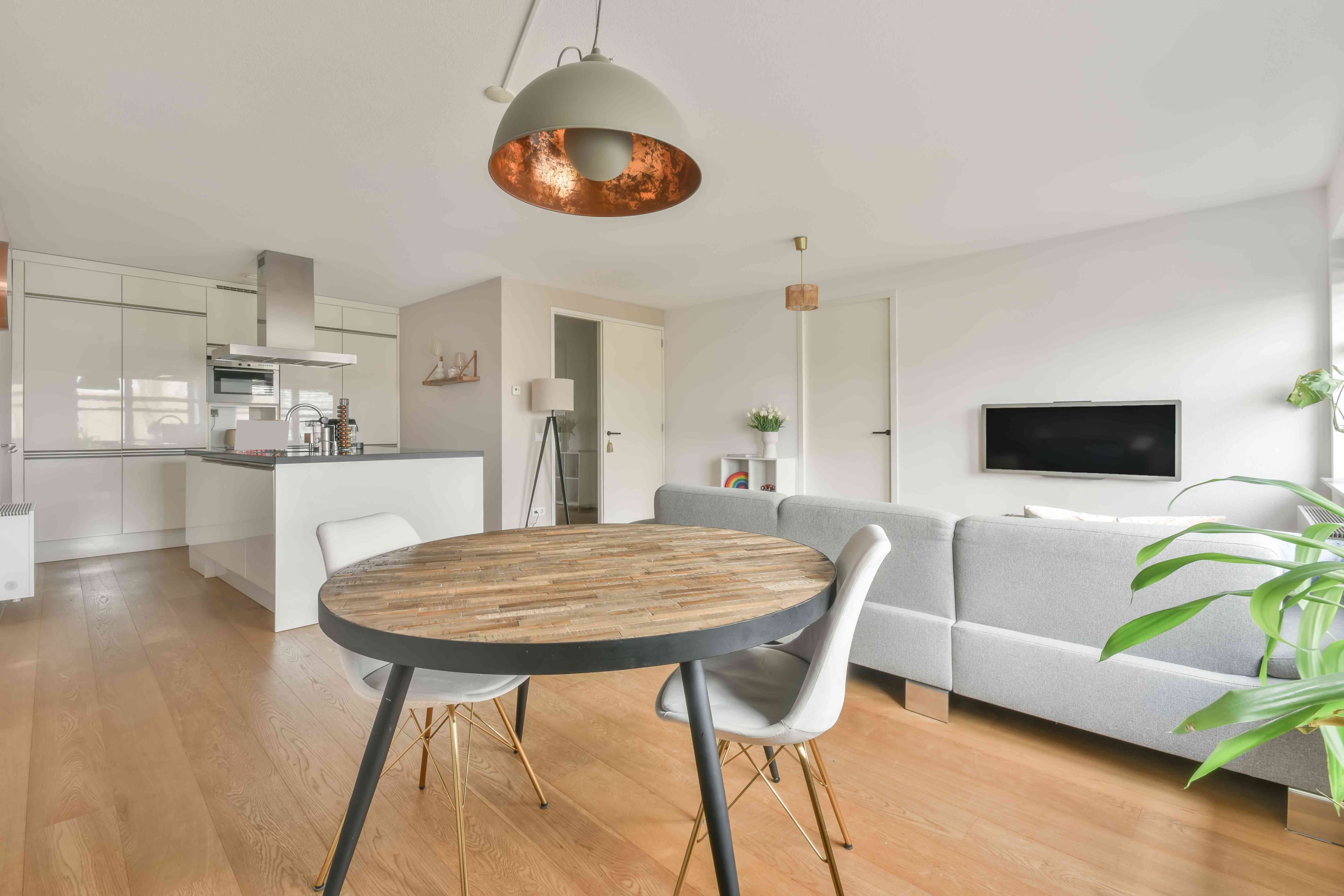 Another factor that homeowners are adding the open kitchen to the living room or dining area design is flexibility. The interior of your home can be completely customized the way you desire with open kitchen to living room ideas.
Things You Should Consider about Open Concept Kitchens
Unluckily, the majority of people are unaware that an open concept kitchen is not a perfect solution. One of them is the fact that visitors may view everything when they come to your home. You must thus prepare food in advance and tidy up everything before they arrive.
Another major drawback of this method is that smells can enter the living room area. But if you utilize a high-quality kitchen hood, the issue can be solved. Any odors are immediately eliminated in this method. Additionally, you can get an air purifier to assist you to get rid of bad odors.
Selecting Your Favor Kitchen Style
After choosing the components for your open-concept kitchen, consider the cabinetry design and the materials used to construct the units and counter.
Take a look at our recommended best kitchen countertops for more options!
You have several options given to you when it involves the style of your kitchen.
Contemporary Style
Sleek, horizontal kitchen units can be a winner, complimenting the fuss-free features of sofas and dining furniture if the overall design of your open-plan arrangement is contemporary.
Traditional Style
Choose cabinetry that matches the style of your furnishings if it has a more traditional or rural feel. Shaker kitchens are ideal in this situation, however, they also function admirably in more modern kitchens. Our adaptable standalone kitchen design concepts could also be of interest.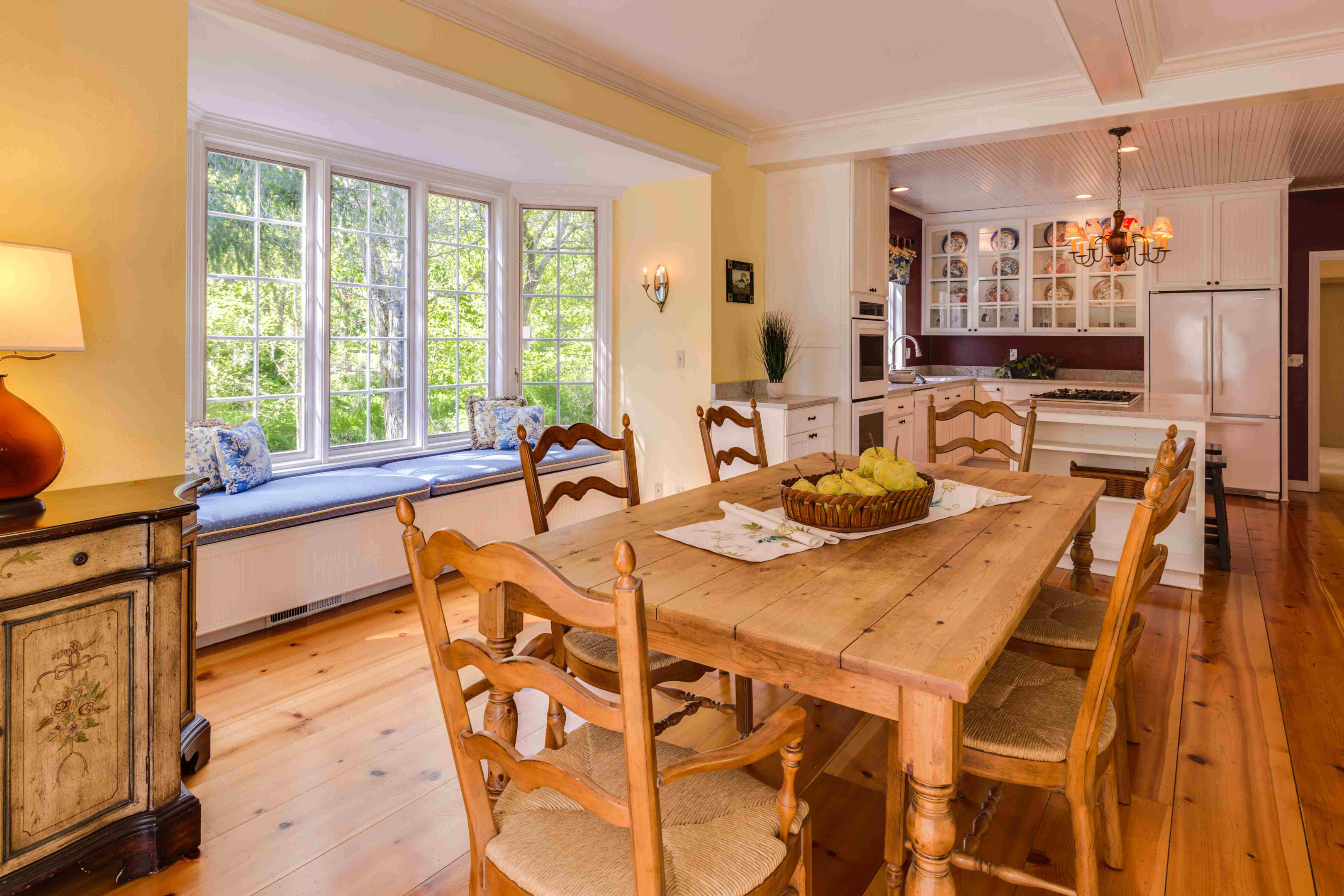 It's crucial to keep your unit's end in mind at this time as well. High-gloss cabinetry can optimize light, although painted kitchen cabinets are less expensive and easier to update if you think you might want to alter the color later.
Industrial Style
A kitchen with a dark open concept is undoubtedly very modern. You may achieve an industrial look by combining copper and wood accents. But bear in mind that cleaning such an interior is more challenging. Cabinets that are dark blue or black make every trace of grime visible.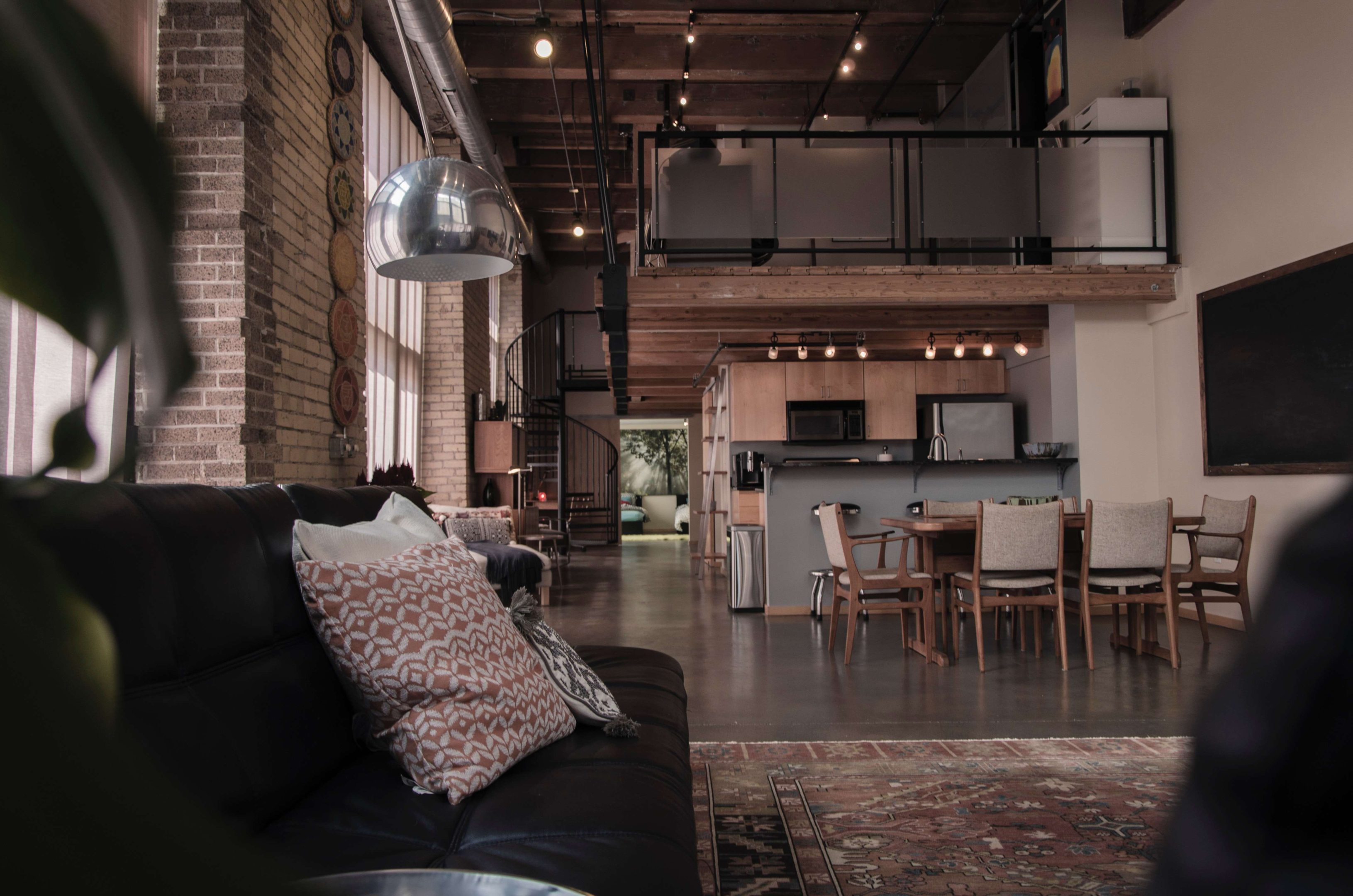 Consider carefully if it's a good option for you because not everyone can sleep well in such settings.
Stunning Designing Ideas Kitchen Open to Living Room Federal Way
1. Select the Correct Layout and Design
Spend some time considering how people will utilize the open-concept space. Furniture must not block the passageway between zones, and it is essential for safety that no one cross through the kitchen's working area to move from one area to another.
Is the distance between the kitchen and the seating area sufficient? Consider the distance between these areas because it may be hard to watch TV or communicate while hearing the sound of clattering pans and countertop equipment in the background.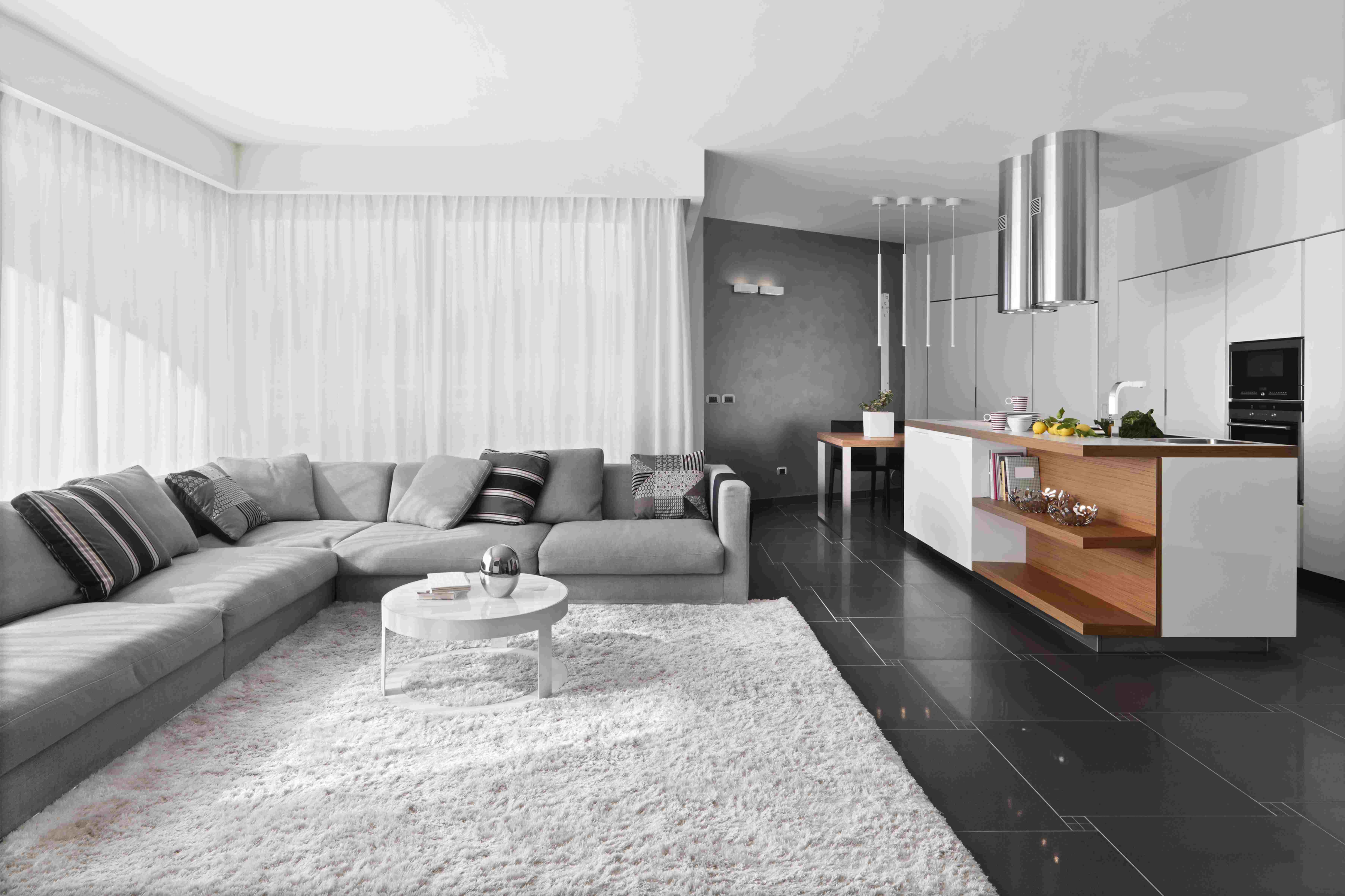 You could want to designate storage space for these in cabinets or a requires specific room. A utility space doesn't need natural light, thus it can be positioned in the middle of an open floor concept. You can choose many pendants or go with the main piece.
2. Opt for Simple Design
You want your open-plan area to look coherent and have a flow when you gaze across it. The Skandi table and Harlow chairs, with their light oak designs, also fit well in this living room because the kitchen is quite sleek and basic.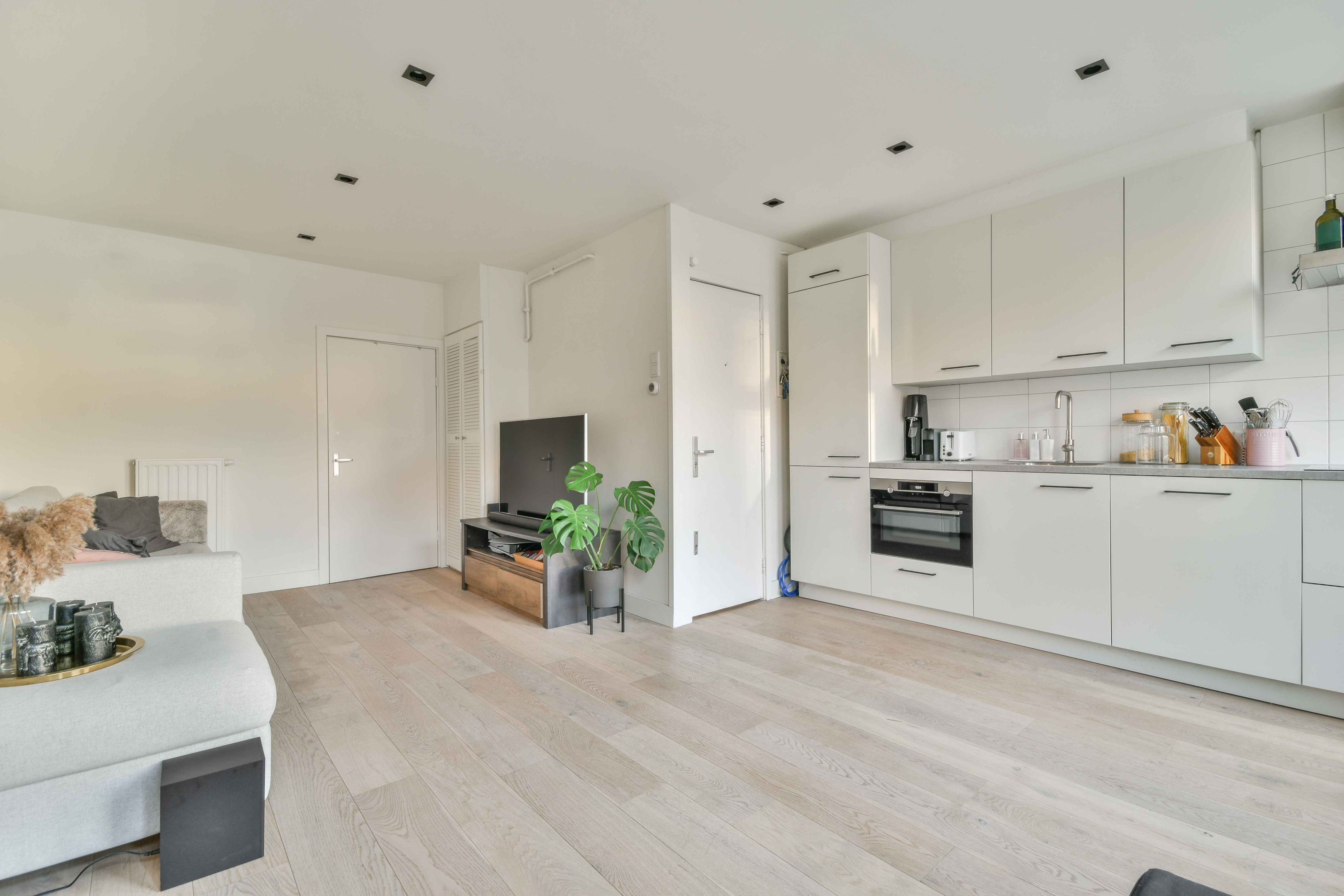 The rug and cushions bring in the mid-gray and light pink colors from the kitchen and dining area, visually balancing the dark gray sofa and armchair in the living area. The accent colors that distinguish the living room from the others are the turmeric cushion, throw, and rug.
3. Open Floor Plans with Blurred Boundaries
Utilize the features of your house to create connections between rooms in an open floor plan. Here, built-in bookcases connect the sitting area and kitchen, making it convenient to divide the space into work and play areas. They also provide the family room with display shelves and closed-door storage.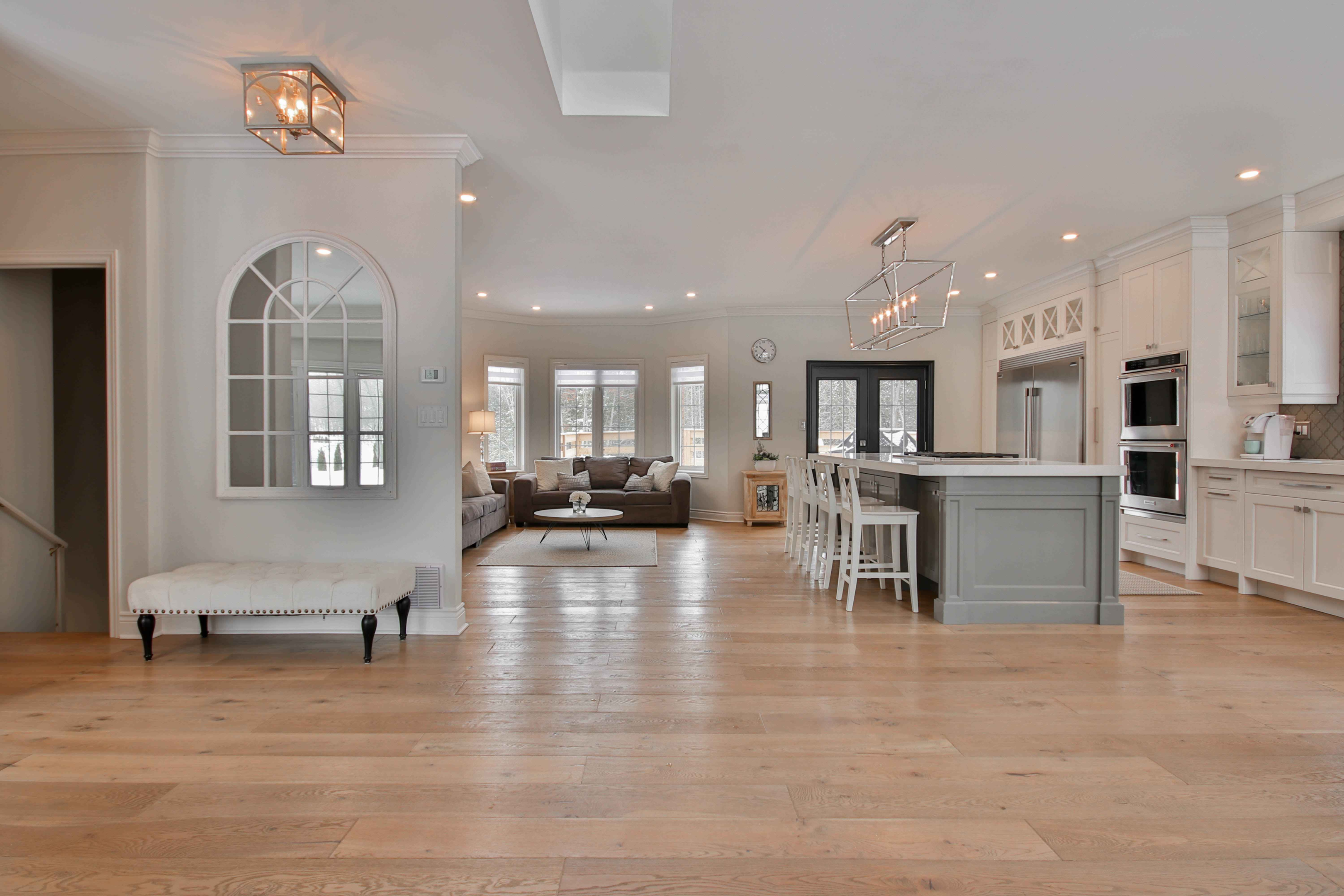 The walls of the two distinct rooms are discreetly divided by varying tones of tan. Pick different shades of the same color from a color array; the contrast will be more pronounced if the colors are spaced apart.
4. Select The Perfect Countertop For Your Open-plan Kitchen
When constructing a kitchen, whether open plan or not, selecting the proper kitchen countertop is a crucial step.
The full spectrum of worktop materials is available from affordable laminate to natural stone, engineered composites, wood, and additional materials like stainless steel and concrete. Keep in mind that each has unique attributes as well as upkeep needs.
The open-plan design of the room means that the worktop is always on display and is placed against other surfaces in the dining and living areas. Because of this, think about the aesthetic aspects of the worktop in conjunction with the other materials in the room as well as the design of the kitchen.
5. Optimize the Sight Lines in an Open Plan
Think about the views you want to have from each room while designing your kitchen, dining area, and relaxing space. Put your sink or stove on an island so that you can enjoy the sound of a fireplace as you work, observe your children as they play, converse with visitors, and appreciate views framed by doors or sizable windows in nearby spaces.
The ease with which an open-plan kitchen integrates with other areas of the house, increasing the width of your entertaining space, is one of its greatest advantages.
6. Choose Open-plan Kitchen Flooring That Complies With All Zones
The flooring in an open-plan architecture always had all spaces to highlight the proportions of the room and create a sense of cohesion. Make sure the flooring you select for the entire area can withstand the demands placed on it by the foot activity, spills, and dropped objects that occur in the kitchen, which can generate a united space for both the kitchen and living room.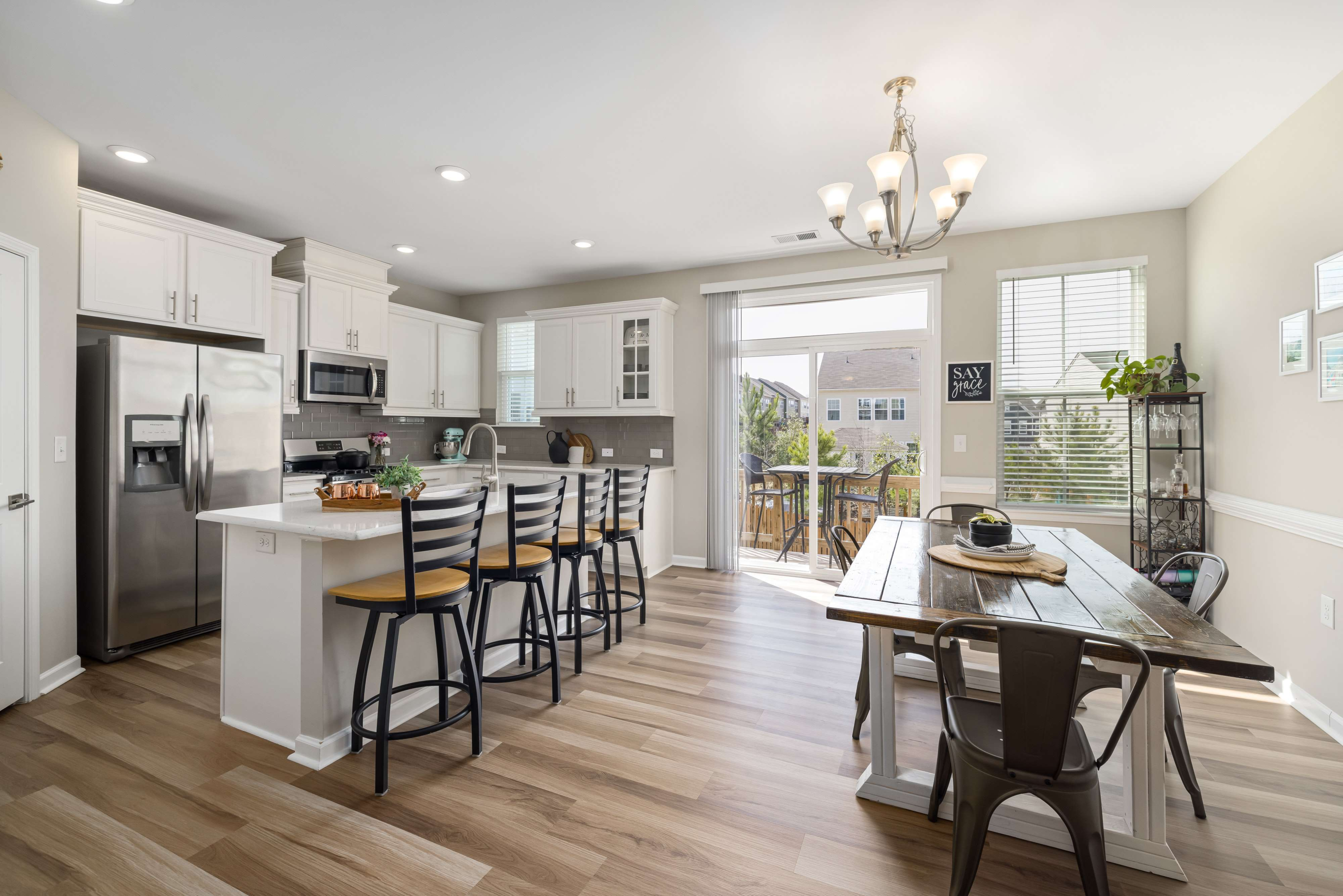 Another option is to designate the kitchen area with a different type of flooring, like patterned tiles that add a more decorative touch to a workspace. Make sure there is a style or color connection with other elements in the open-plan space if you choose to go this route.
Visit our website on how to choose the best kitchen flooring for professional advice!
7. Create your Open-plan Kitchen Around an Island
Consider including a kitchen island in your design if you intend to socialize and entertain guests in your open-concept kitchen and dining area.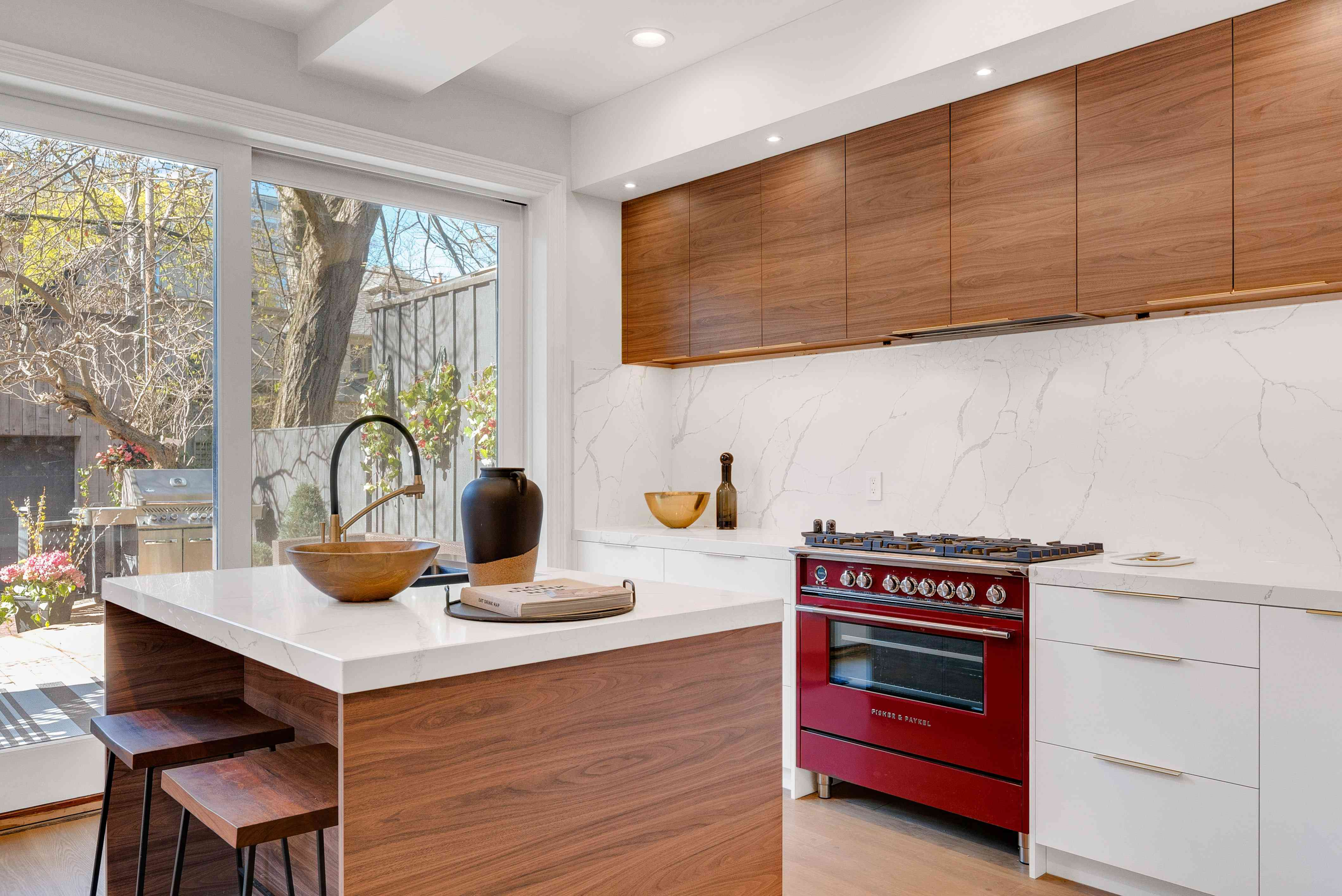 They provide the ideal open plan kitchen idea for establishing that gathering place while you cook dinner or have a casual breakfast on a Sunday morning when combined with elegant bar stools. The advantage of this method is that it works well with any home style. Another benefit is that the island can come in a variety of shapes and sizes.
8. Applying a Rustic Design
Seeking designs for a rustic open-plan kitchen? They can include all of the features of a modern environment without losing their rustic charm if they are designed well.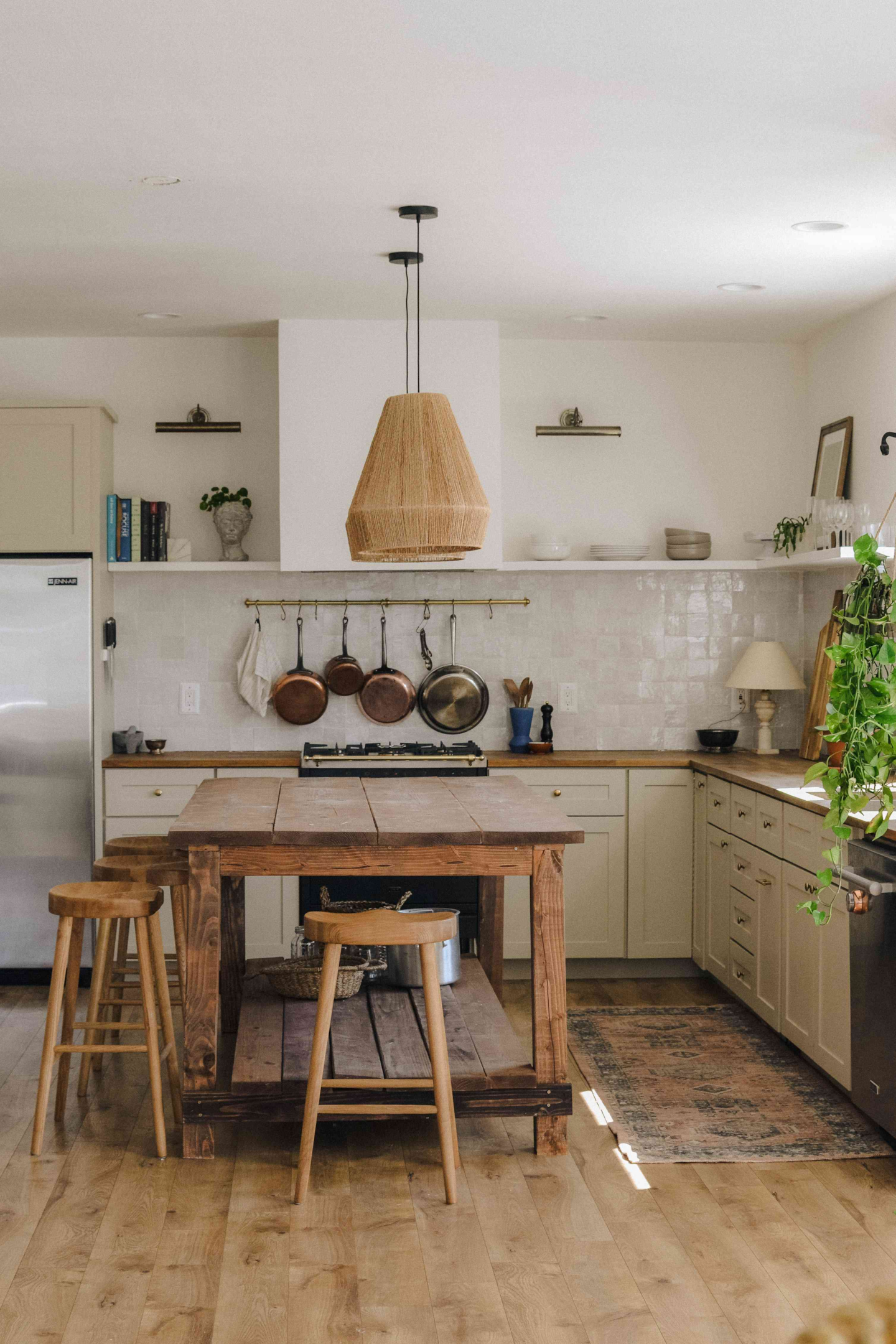 The secret is to use a subdued or neutral color scheme when creating the room and use furnishings with a more classic aesthetic — think Shaker-style kitchen cabinets and rustic dining tables.
9. Ensure Unity About Your Open Plan Space
Make sure the open-concept areas flow together. Lay the same kind of flooring throughout, and whenever you can, use the same ceiling coverings. The homeowner continued the tongue-and-groove board elements from the living room to the dining room ceiling because it wasn't possible to add timbers to the dining room ceiling.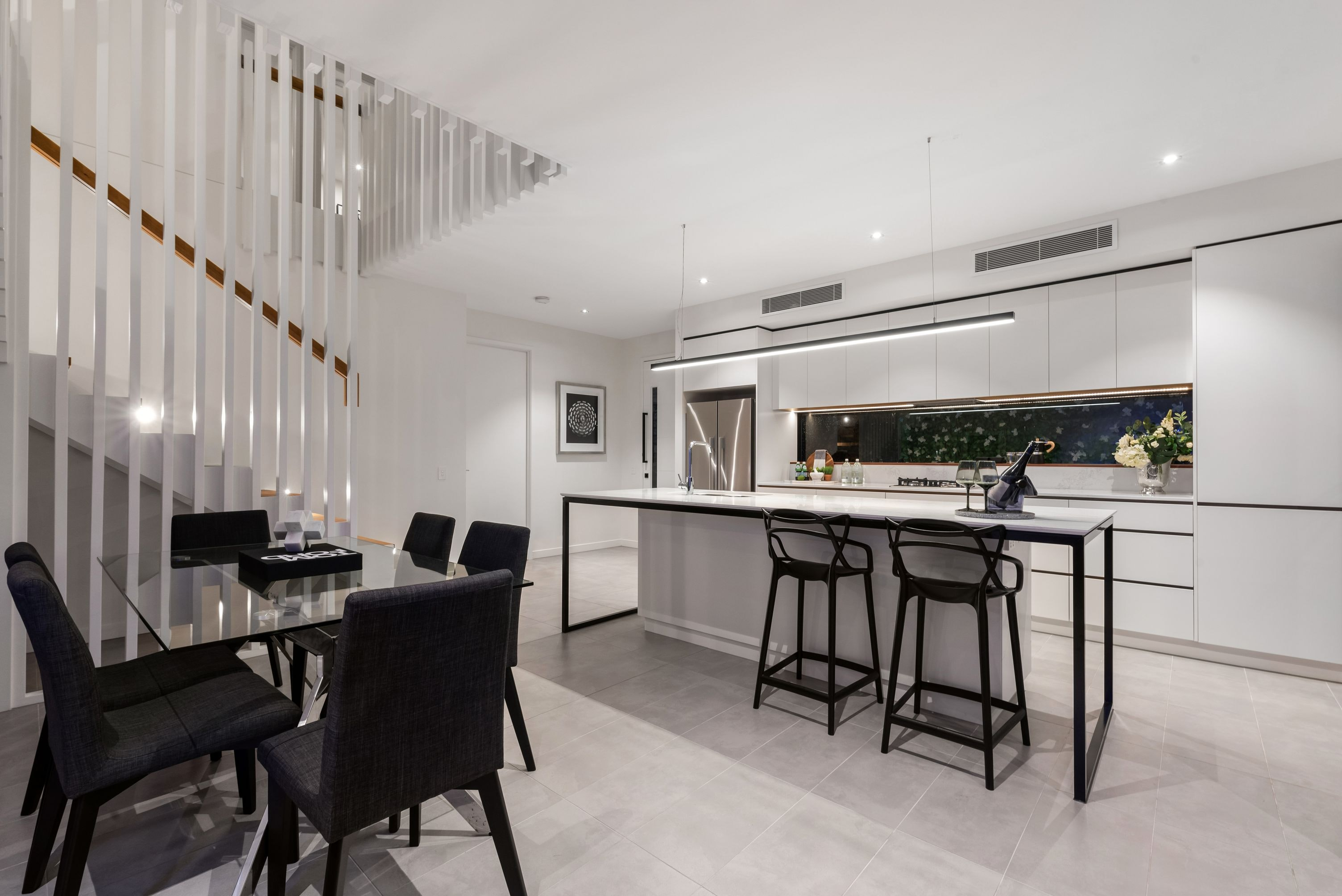 A unified color scheme is particularly advantageous for open floor plans. Here, all-white walls stretch from the front door and beyond, enhancing the drama and appeal of accessories with bright colors.
10. Using Color to Highlight Open-plan Kitchen Zone
To clearly highlight the many functions of the open plan area, contrasts should be created within the space. Applying vibrant hues such as dark red, bottle green, or navy blue would facilitate the look of your open-plan kitchen and make it clearly recognized in the overall space.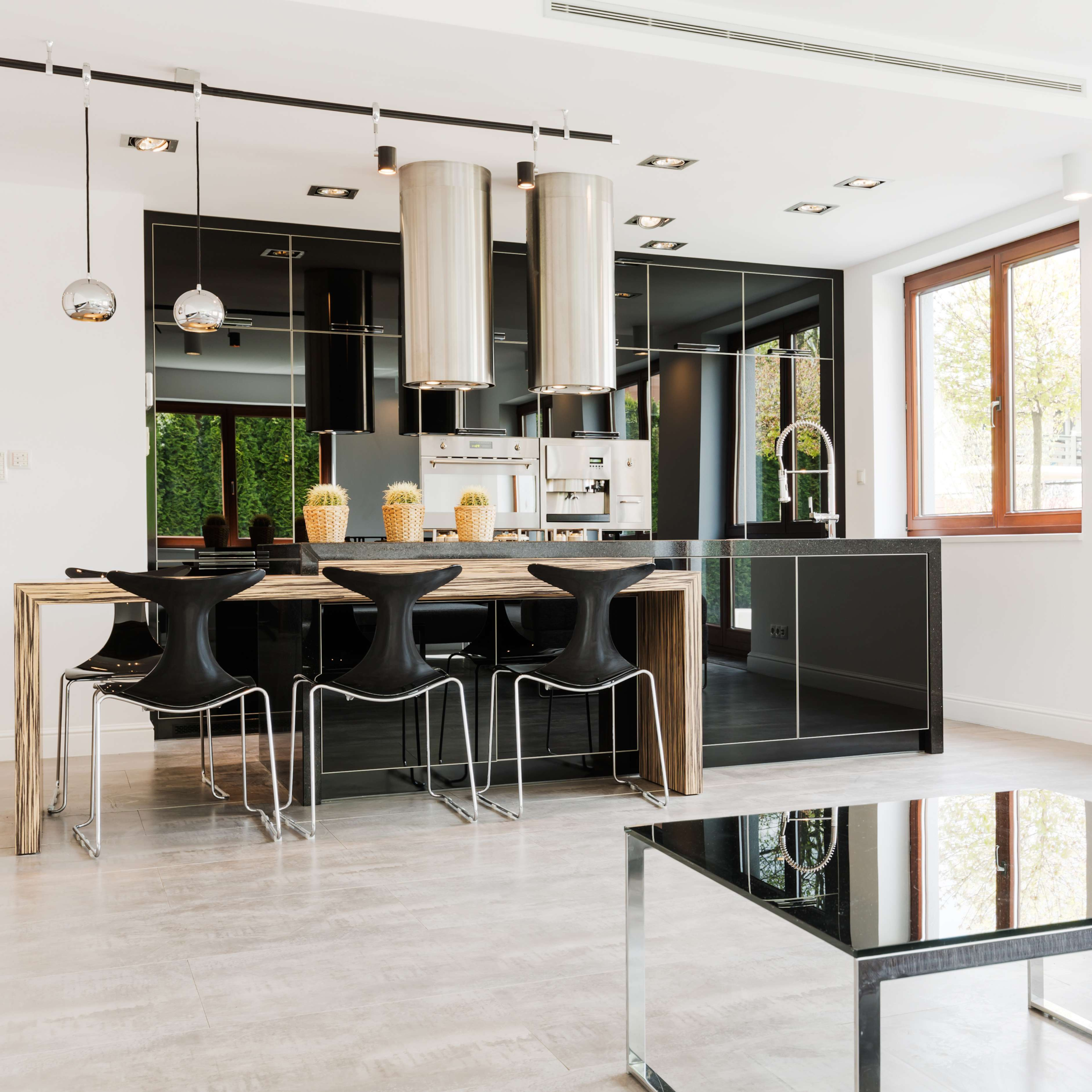 The lime-washed flooring and plywood island contrast nicely with the dark shade, creating a really bright and inviting place for cooking, lounging, and eating.
11. Utilizing Open Shelves to Generate a Laidback
You might think about looking to Scandi-inspired areas for inspiration if you want an open-plan kitchen layout with a relaxed, or unfitted, family atmosphere.
Open shelves, standalone kitchen units, and purposefully mismatched materials are simple ways to provide a lived-in sense to a room without sacrificing design.
12. Comfy Furniture Setups for Open Spaces
Strategic furniture arrangement may make an open-concept living room appear nicer and more intimate. To provide the impression of a smaller, cozier area that works for game evenings and conversation, place the sofa and chairs close along with the seats opposite each other. By placing an area rug with a matching design or color, you can further identify the living room.
13. Adopting a Dark Scheme Color with Atmospheric Interior Design
You shouldn't completely discount the dark and moody decor style as ideal open plan kitchen ideas despite everything we've talked about employing light shades for a bright and large open plan kitchen diner.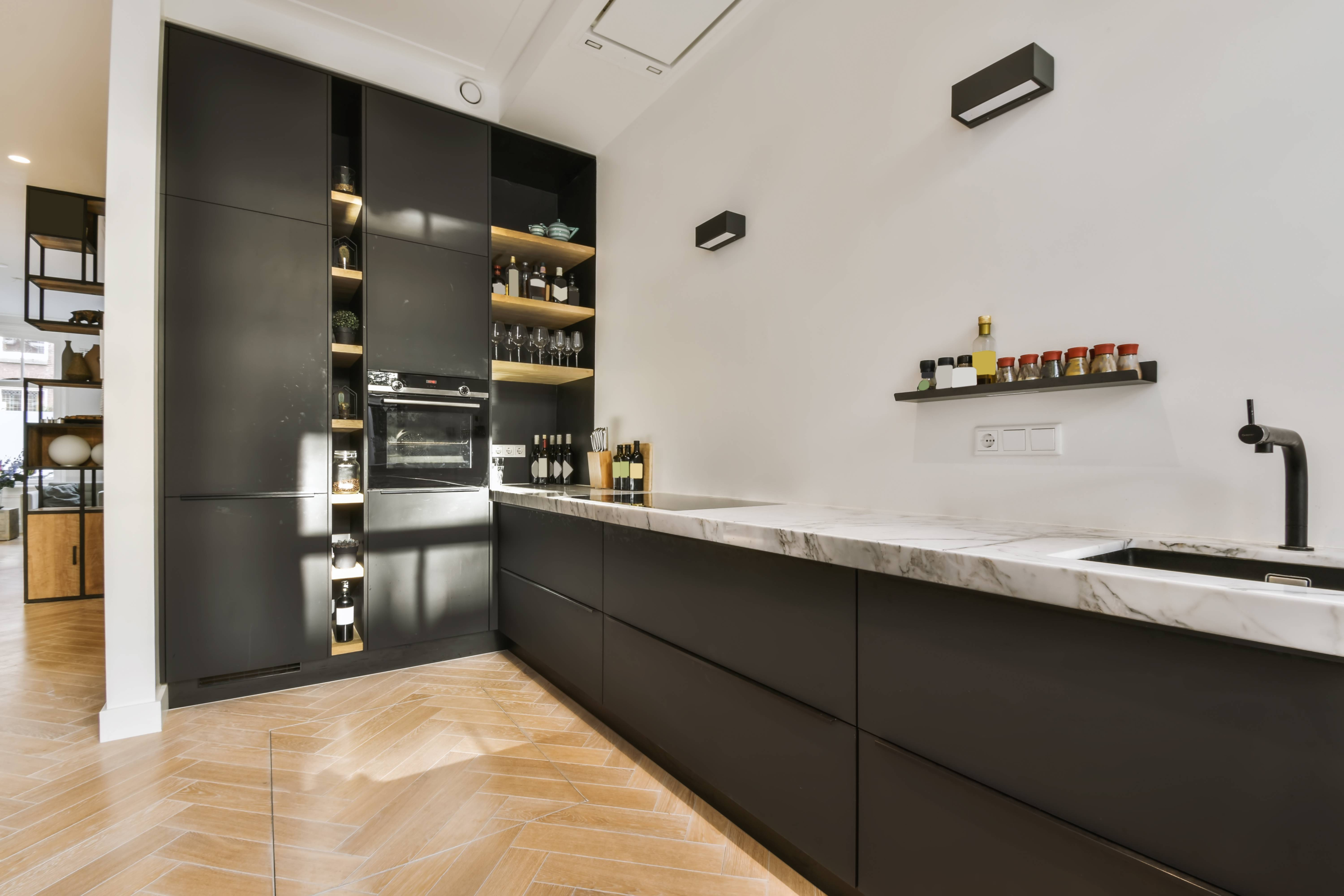 Darker, moodier colors are now in style and can bring elegance to an open-concept kitchen and dining area when used as part of a design with lots of natural light.
14. Maximize the Use of Natural Light
The idea of a room filled with natural light frequently appeals to people designing a modern open-plan kitchen the most.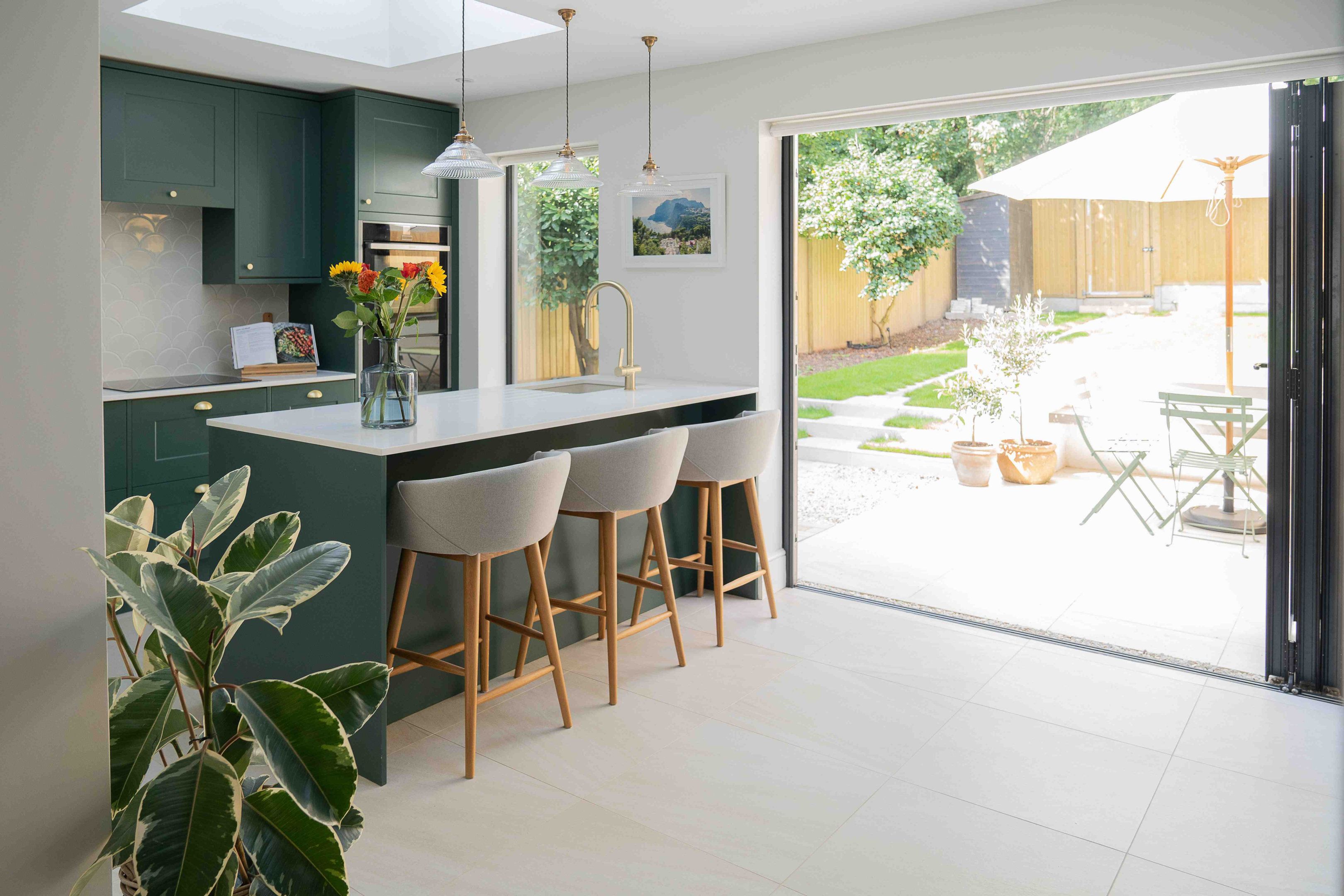 The simplest approach to bring natural light into a room is to utilize skylights, roof lights, clerestory windows, and glass doors, but if your kitchen diner faces south and you want to keep it from becoming stuffy in the summer, you might want to think about using window treatments.
15. Choose a Perfect Window Designed for Open-plan Kitchen
You must select a window dressing solution that works with and enhances each zone in an open-concept kitchen, dining, and living area. For instance, they might also need to be installed on folding sliding doors and a bay window at opposite ends of the space.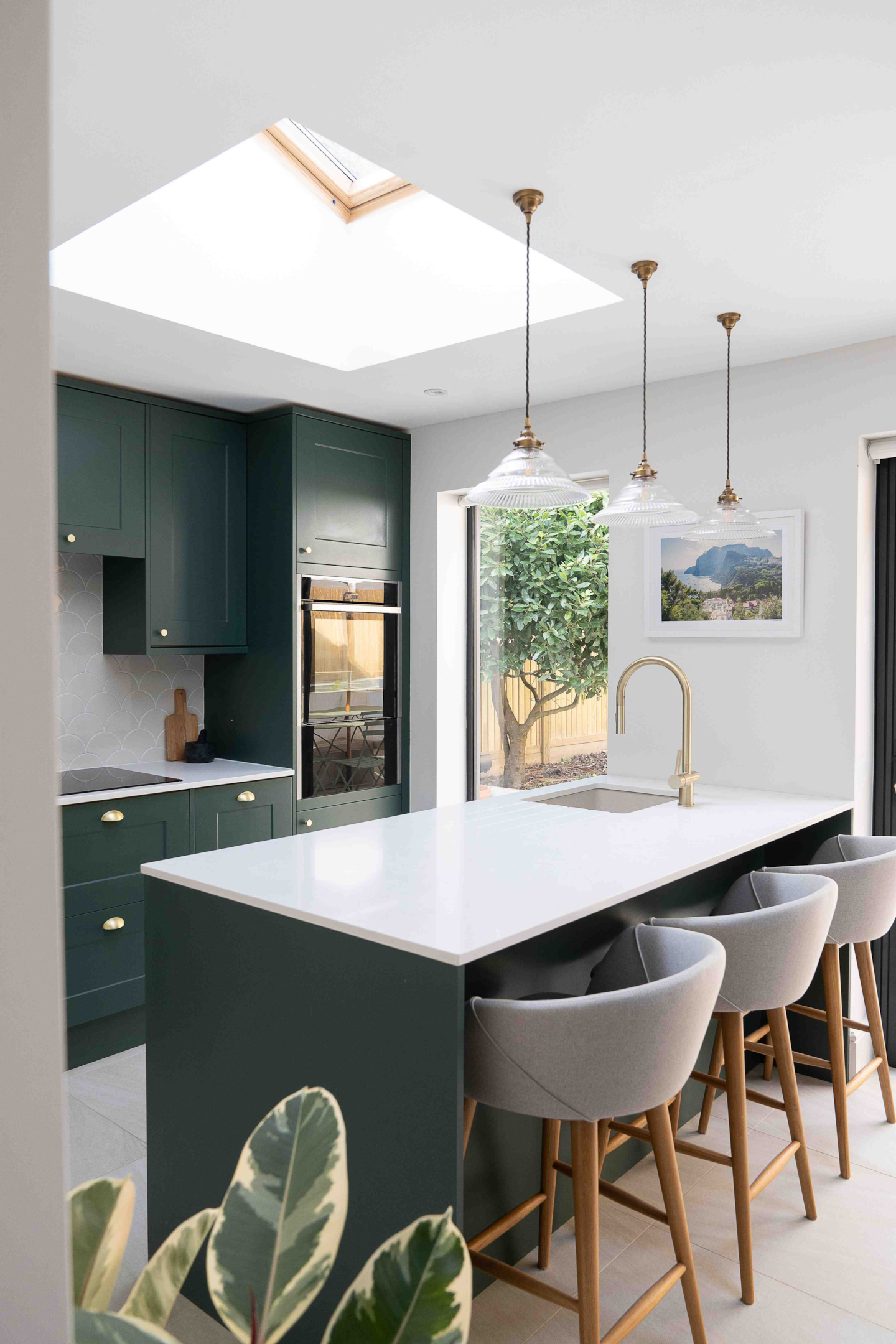 This makes kitchen coverings or window shutters a reasonable choice. They come in a variety of styles, may be colored to complement your decor, are simple to maintain, and needn't be expensive if you choose DIY-fit designs. If you want to give your design a gentler touch, café-style shutters at a bay window, for instance, look great paired with curtains.
Use these suggestions for kitchen window treatments as inspiration!
16. Go for All White Open Concept Kitchens
White is another polar option; here, designers and homeowners seek safety (a classic one, we might add) from harsh hues and combinations. Many people naturally favor it since using a lot of white surfaces and elements gives off a sense of lightness and space.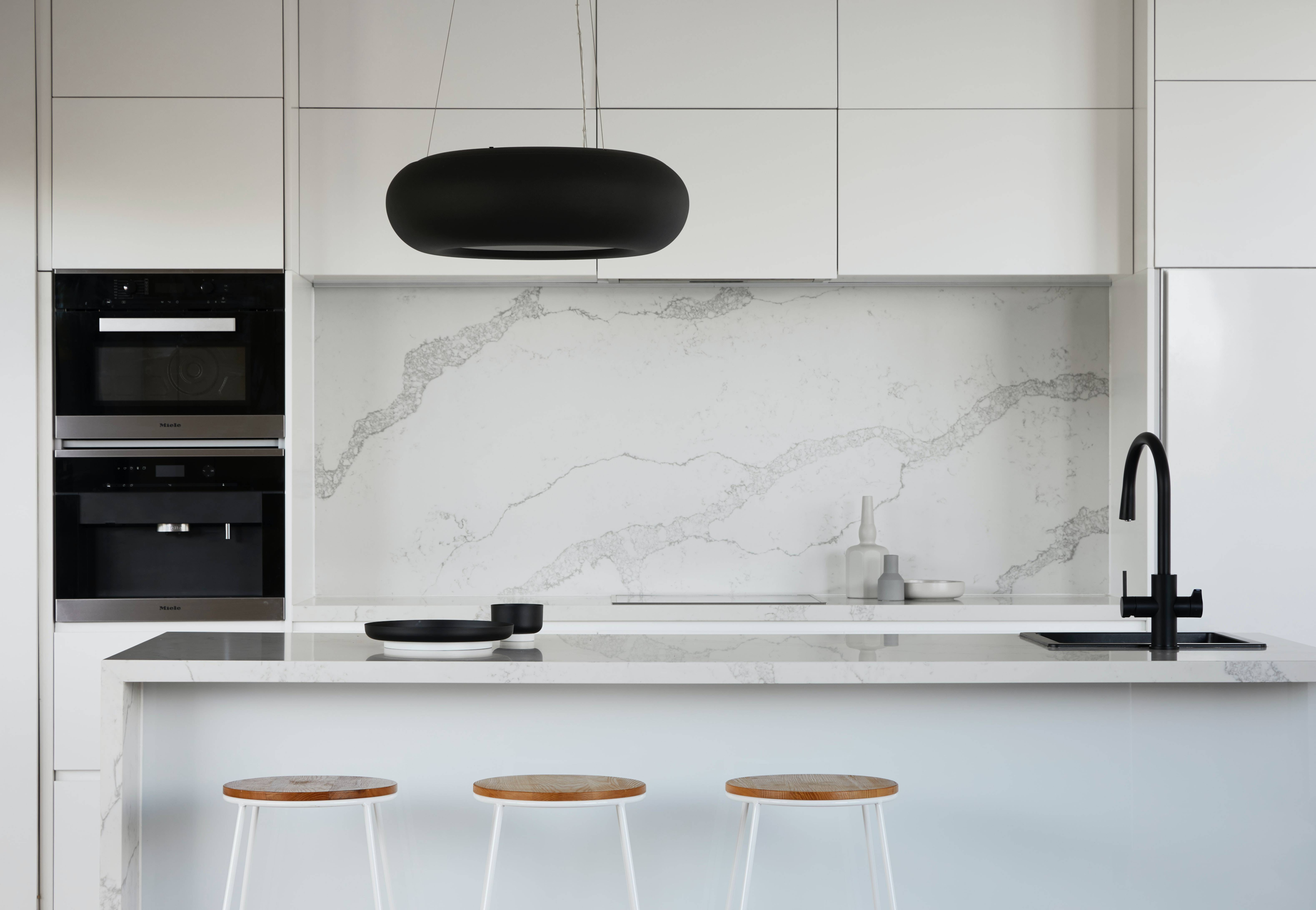 It is highly suitable when there is a creative open plan kitchen layout because white is a fantastic hue for widening and lighting up the décor compositions. On a modest scale, if a light color scheme and straightforward designs are imaginatively used, even the smallest premises can house enough modular surfaces without appearing packed.
17. Indoor-Outdoor Combination
A great design trick that adds calm and distinctive character to your interior design project is forging a strong connection between the exterior surroundings and your open floor kitchen display. Bringing Nature into your house is always feasible, but constructing a natural architecture through openings, vistas, materials, and design components demands specific architectural pre-givings.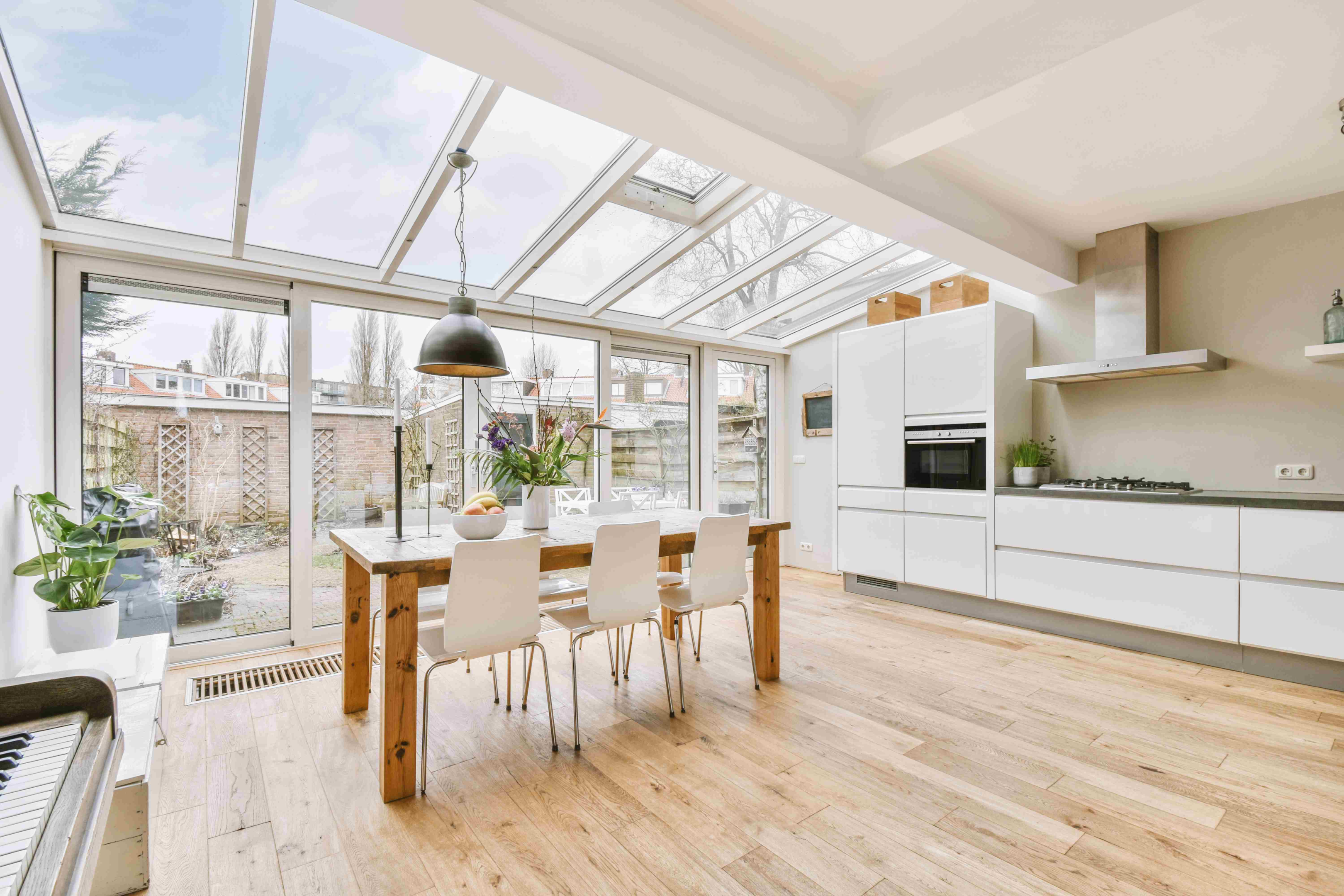 This kitchen design concept presents a dining experience that creates a link between home and outdoors through doors, structures, and materials, sitting in the boundary between indoor and outdoor facilities. The warmth of the wooden constructions and its connection to the lush green flora counterbalance the fresh sensation of the exposed concrete walls and rich tile flooring. The connection between indoor-outdoor kitchens is created through the doors and the materials.
It is a wise idea to use wider window openings, sliding glass doors, or French doors to establish a strong connection between the interior spaces and the exterior gardens and environs. Adding lots of natural light to the kitchen area is always beneficial. Not to mention stunning views, clean air, and natural ventilation.
Designing Tips for Small Spaces – Flooring Refinish Federal Way
Material Use Should Be Unified
Designers always aim to divide zones into one bigger room in a compact open-plan structure. But you need to consider your material selection and furniture groupings to ensure that the finished product feels coherent. To connect the spaces together, use the same wood repeatedly, such as on the coffee table in the living room and the countertops in the kitchen. Alternatively, choose the same flooring or display matching art in each space. The options are limitless.
Take Out The Upper Kitchen Cabinets
The open concept of kitchens and living rooms naturally encourages entertaining and family life. Consider removing the upper kitchen cabinets if you prefer your kitchen to flow naturally with the rest of your house. This action unifies the visual field by maintaining the eye's level as well as save space. Consider building a sizable pantry or using the back storage of your kitchen island to compensate for the lack of storage.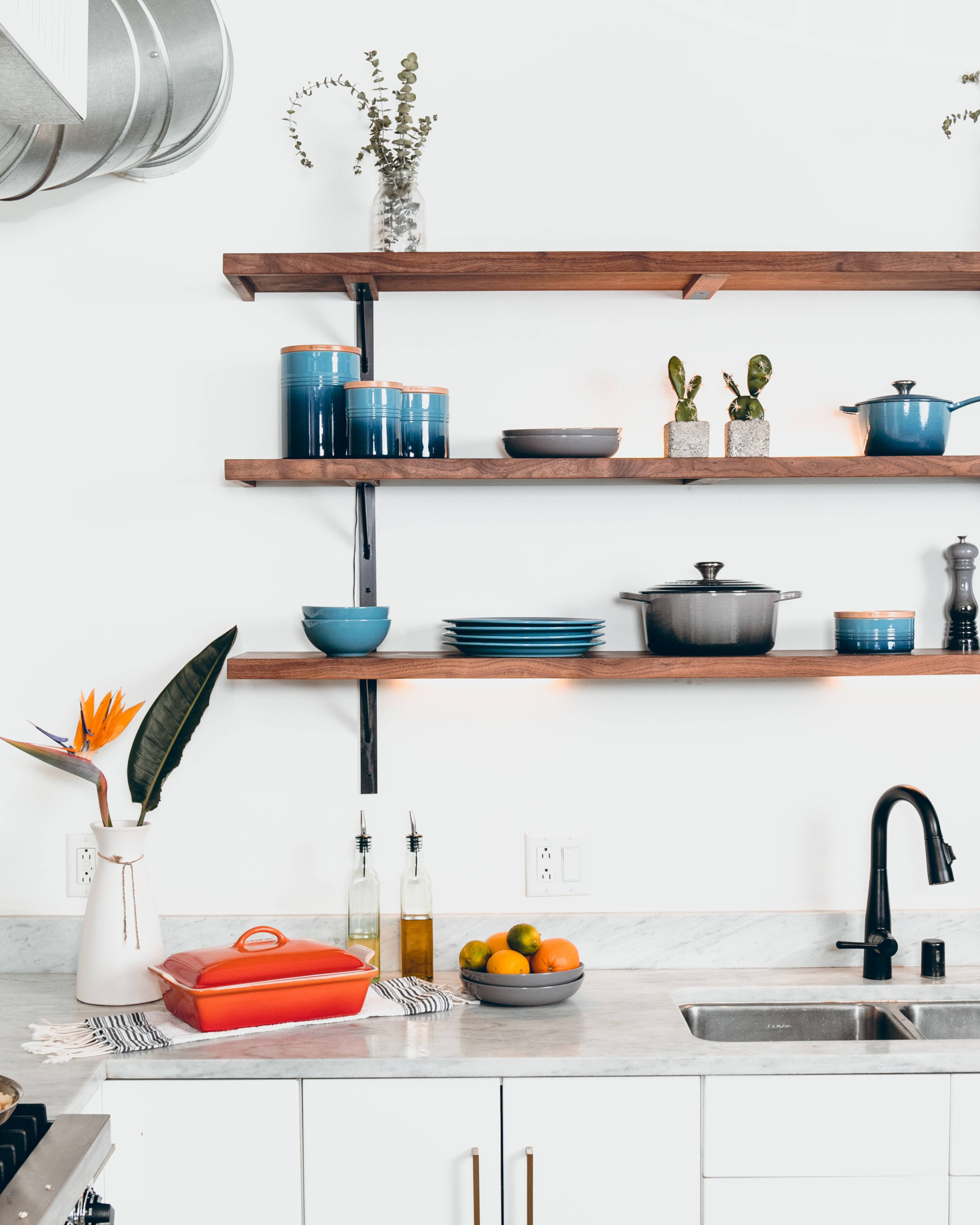 White – Invisible Feeling
It goes without saying that using lighter colors will help the room appear larger and more open that's why using a white color scheme for your open-plan kitchen is considered to be a very practical solution.
However, you can take it one step further and cover up the items that give the impression that the kitchen is unnecessarily crowded. With only a coat of white paint, top kitchen cabinets might "disappear," and shelves lose their appeal when painted the same light color as your walls. These components can be concealed, allowing your kitchen to stand out and serve as focal points.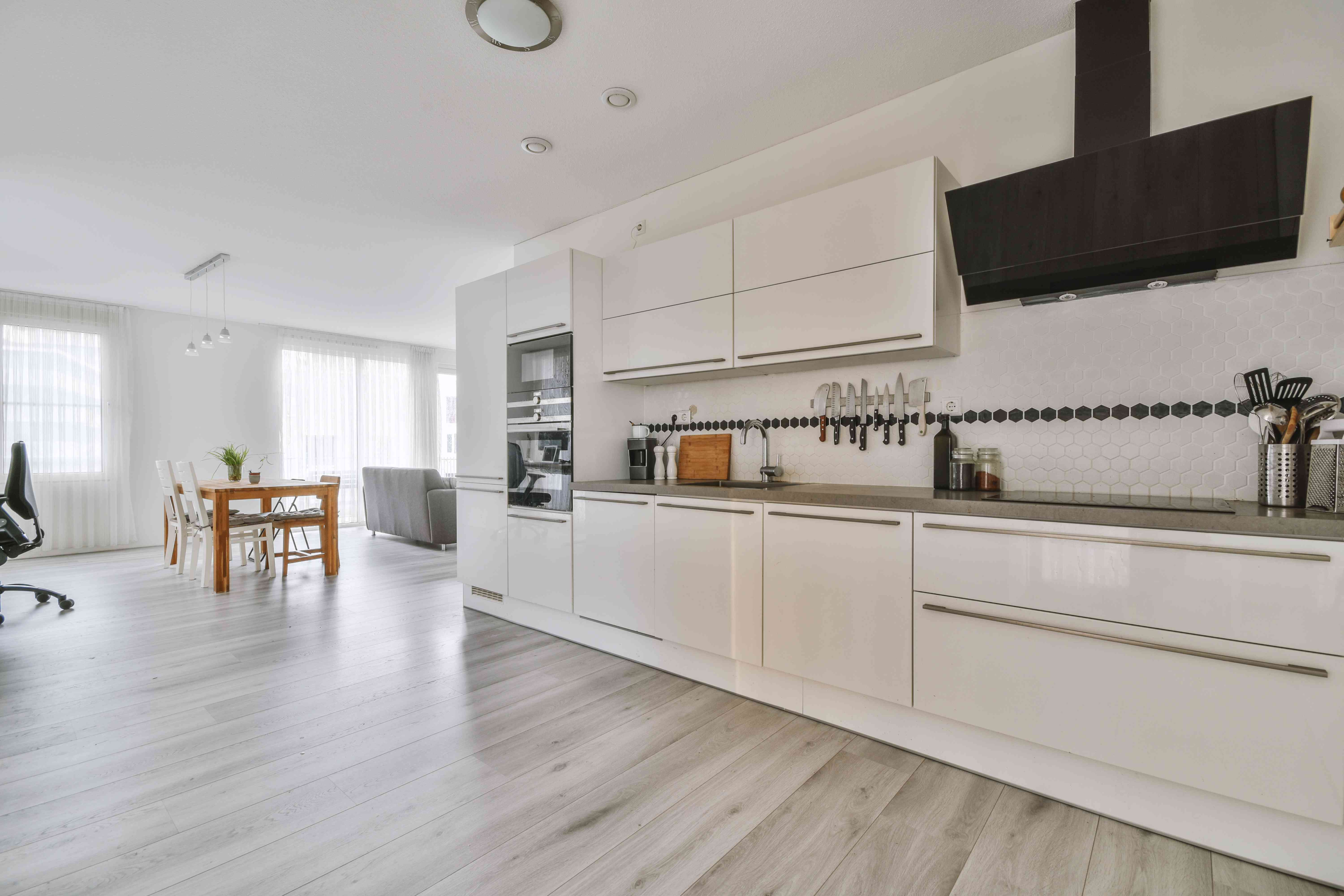 Matching Floor And Dining Table Color
Within an open layout, creating distinct zones is quite easy. Making them feel both unique and linked, though, is a very different task. Choosing a dining room table with the same color scheme and pattern as the floors is one approach to balance this problem. The table blending into the floorboards creates seamless transitions for the eye throughout the room.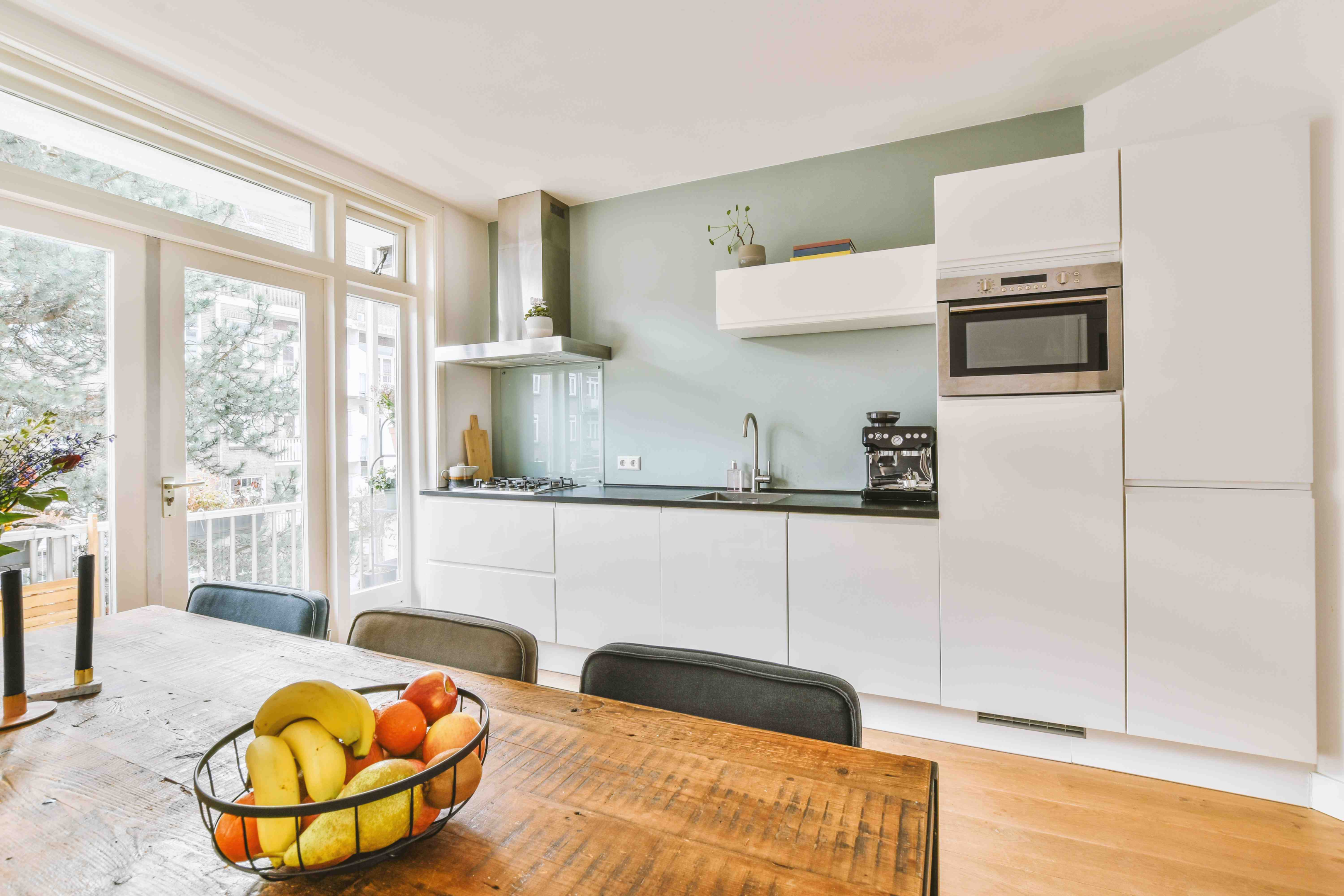 Consider Open Concept Kitchens Layouts
Galley Kitchen Layout
The galley kitchen, which gets its name from a ship design of this kind, is set up along the back of the living area and seems like it extends lengthwise as a passage through the ship. The gallery kitchens are particularly suitable for tiny homes or problematic locations because, by definition, they represent a limited space.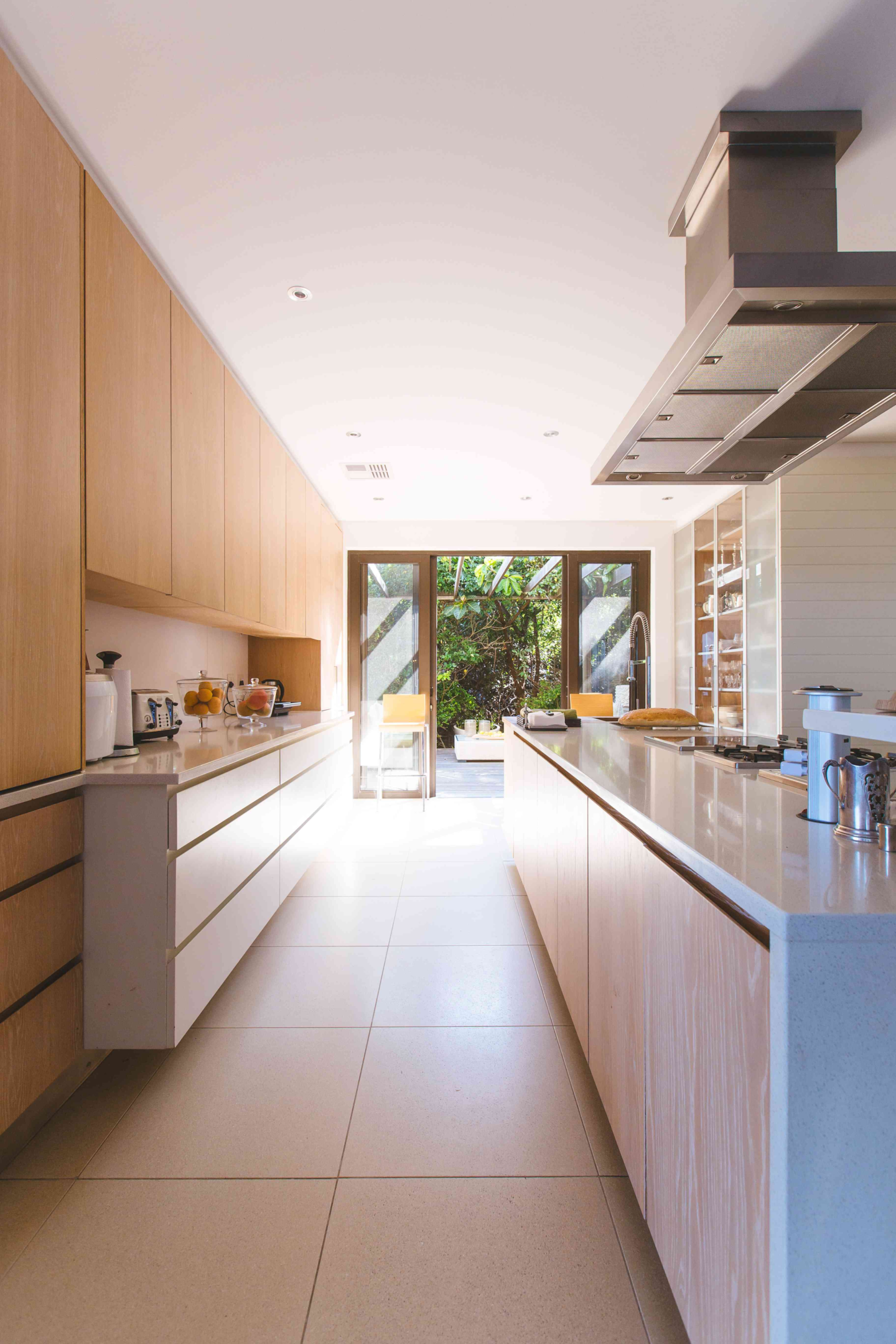 In fact, this style of modern kitchen layout is so effective and simple to use that it is a favorite among busy restaurants. It is situated between two parallel tables (cabinets, kitchen islands, or another of your chosen components from the kitchen appliances). They are actually more effective for working movements than for social interactions because these kinds of layouts typically do not contain a dining space or sit and chat section.
This style of kitchen design is therefore appropriate for small flats or big open spaces, and it can be enjoyable to organize the kitchen units and use the "speed track" between them.
L-shape Kitchen Layout
When the kitchen is adjacent to another day-to-day living space, the L-shaped adaptable kitchen layout is very common. This kind of straightforward yet efficient kitchen layout provides a wonderful décor for practical cooking as well as, thanks to its open-end connection, dynamics for the interactions of the home.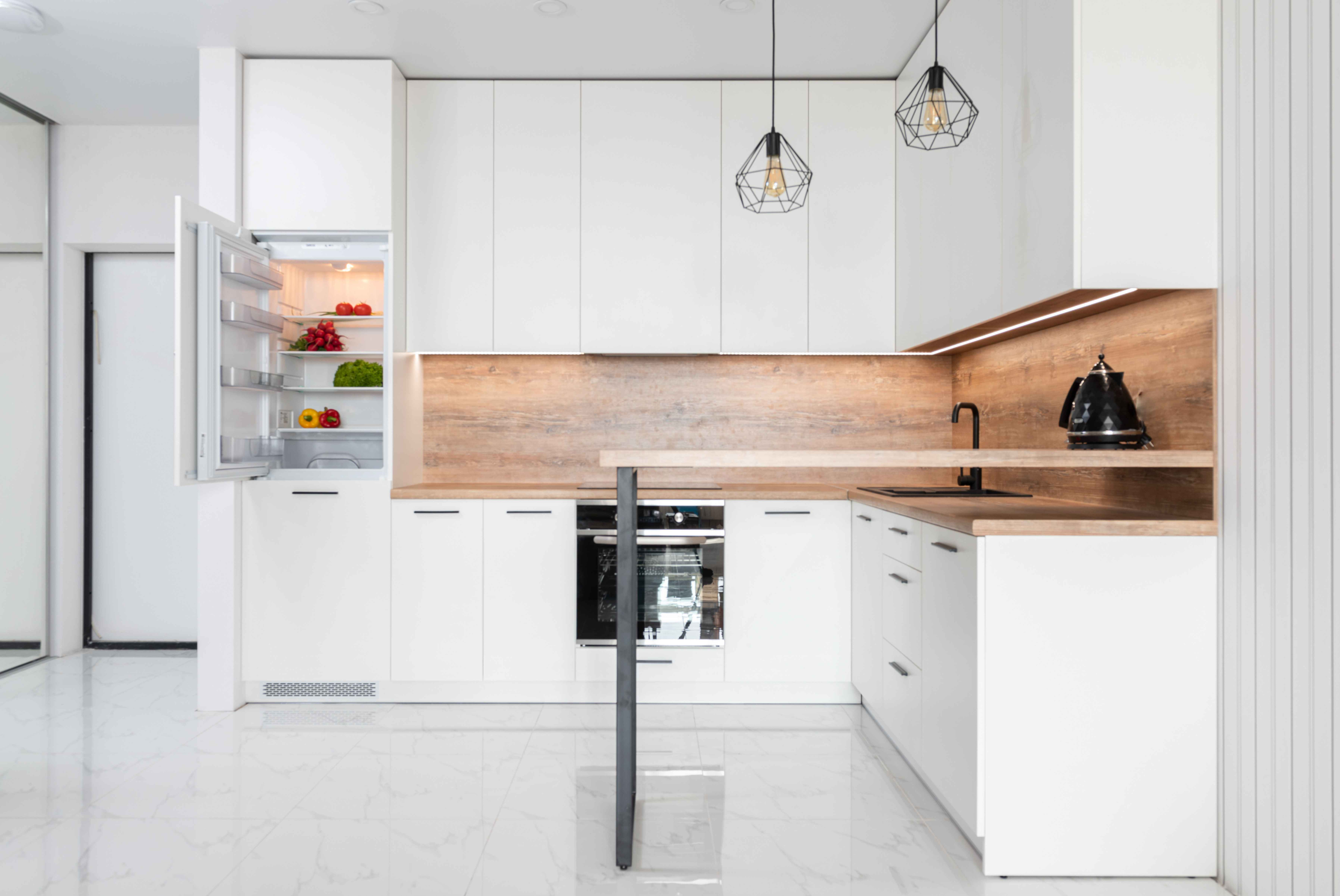 Finishing the narrow L-shaped stripe with a lovely breakfast bar island that doubles as a kitchen unit is another common design alternative. The L-shaped layout is a good, traditional choice since it provides comfort, a useful distribution of space, and enough counters and cupboards to host all of one's kitchen's essential appliances.
U-shape Kitchen Layout
This effective, and warm, we should add, kitchen setup is especially ideal for large open plan layouts or if one prefers a more snug delineation of the food prep zone. It almost feels like designating a room within a room. The reality is that the U-shaped kitchen layout, which provides the cook with a variety of cupboards and useful surface options, works equally effectively in small and large rooms.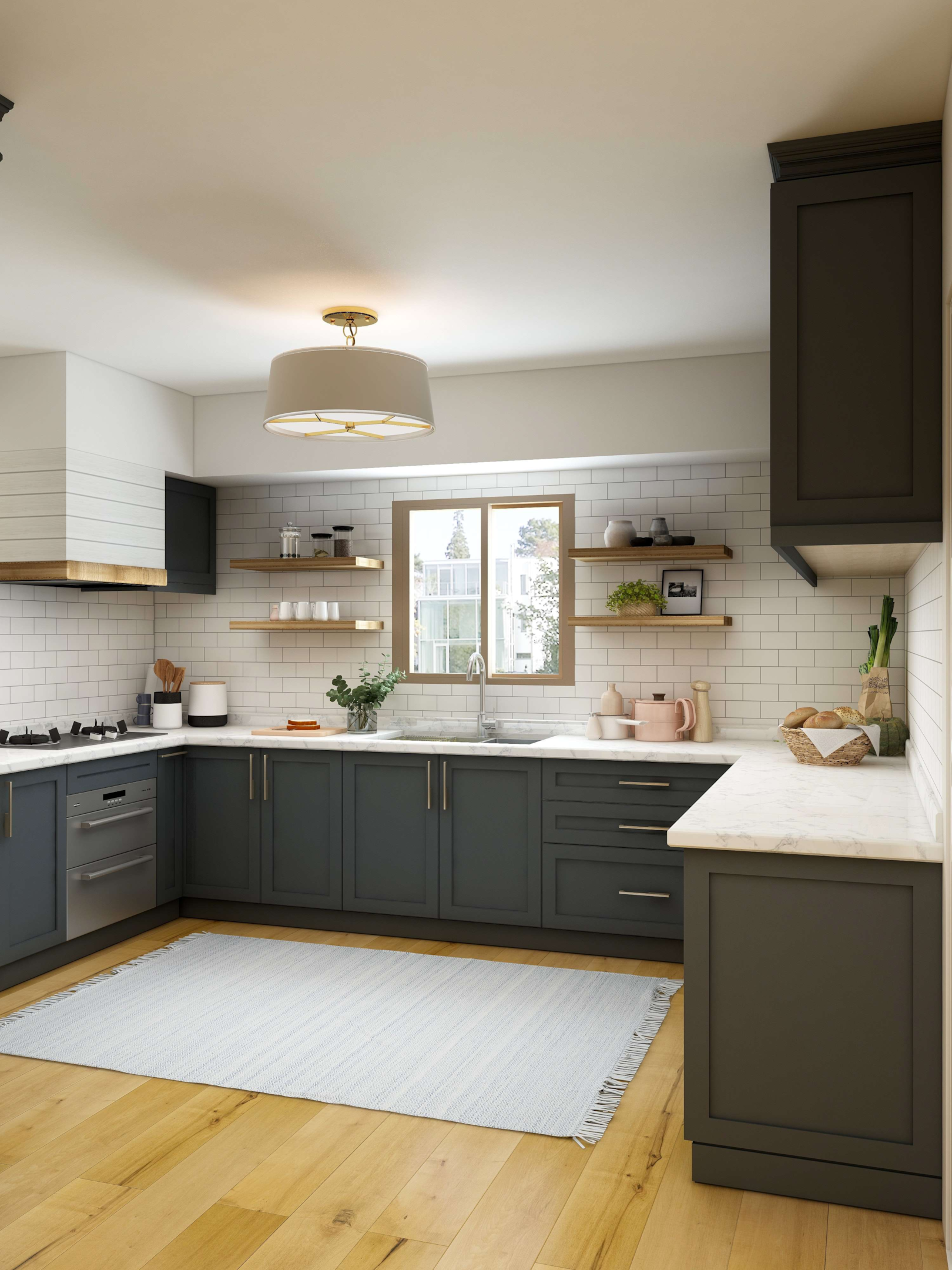 The U-shape arrangement gives enough countertop area and nice and tidy storage spaces which are always accessible by compactly stacking various modular kitchen components. The fact that numerous cooks can use the area at once without disturbing one another is another benefit of this arrangement.
G-shape Kitchen Layout
The G-shaped kitchen can be seen as an extension of the U-shaped design, offering four walls of storage in addition to the advantage of an additional peninsula which can hold additional cupboards or a comfortable kitchen island unit. In fact, this kitchen structure can be seen as an improvement over other types of kitchen layouts because it maximizes the use of space in an open floor plan.
Operating, preparing meals, and cleaning up afterward are all made very simple by the number of workspaces—countertops, appliances, and useful cabinetry —all arranged around a single central hub. Additionally, the G-shaped kitchen's larger countertop area is accessible and practical during the entire cooking time.
Hiring a Professional Contractor
Along with careful planning, choosing an appropriate contractor is a crucial factor when remodeling your house, especially your kitchen. This can not only can bring to you your desired interior architecture but also help you save a lot of money and time in remodeling your kitchen.
On the Internet, there are a ton of remodeling companies to select from, or you can look up some companies in your neighborhood. When you check the reviews of the firm you want to work with and see a lot of them are positive, that's a good sign that they'll perform a great job with an attractive design that matches your interests.
TTH Builder – High-Quality Remodeling
TTH Builder is one of the best remodeling businesses in the region, which also serves as the top-ranked in the construction industry. If you pay a visit to their website, you can see numerous stunning remodeling projects that can absolutely catch your attention right away thanks to their professional and top-notch services. With TTH Builder, you can be assured that such an expense for home improvement projects will not leave you disappointed!
For more information and consultation, here is some information you might need:
Phone: (206) 258-9103
Website: https://www.tthbuilder.com/