Bathroom remodel cost is almost certainly your first concern if you're considering upgrading one or more bathrooms in your house. Since renovation projects sometimes exceed expectations, However, meticulous planners who account for unforeseen overages can frequently complete the project with little financial hardship.
Whether you want to rebuild a small bathroom or the entire primary bath, thoroughly consider your alternatives so you can recognize where you can cut costs and where it makes sense to hunt for better-quality materials. Be realistic about your limitations whenever it comes to tasks like plumbing and electrical work, even if you're an experienced do-it-yourselfer.
Understanding your concern about the cost of bathroom renovation projects, we'll summarise essential factors that influence renovation prices below, along with some suggestions to reduce bathroom remodeling costs.
Or you can contact us at (206) 258-9103 for more information!
What Differentiates a Bathroom Renovation Apart from a Bathroom Remodel?
The terms "renovation" and "remodel" are sometimes used similarly, yet they refer to very dissimilar planning and building processes. Knowing what you're looking for is essential if you intend to work with a qualified contractor in order to receive the greatest guidance.
There is a difference between the two concepts, even though there is considerable overlap and some contractors use the words correctly. Even if you're planning a rapid remodeling, it's a good idea to include a substantial chunk of your budget because difficulties or emergency repair needs might slip into a redesign as with any home job that requires plumbing or electricity.
Renovating – Hardwood Floor Installation Federal Way
Renovation essentially modernizes, freshens, and enhances a facility's functionality or aesthetics within an already available structure and footprint. Under this heading are repairs, painting or wallpapering, tiling, new flooring, and lighting system. In other terms, a bathroom remodeling project refers to replacing or tidying up something that already exists.
Remodeling
Renovation and reconstruction are combined in remodeling. It entails carrying out the majority of the makeover that a refurbishment may provide, like a new paint job and tile work, better lighting, or possibly a chic mirror. But construction is the foundation of a remodel. It is a remodel if the job entails pulling down a wall to reframe and extend the space, incorporating a nearby closet.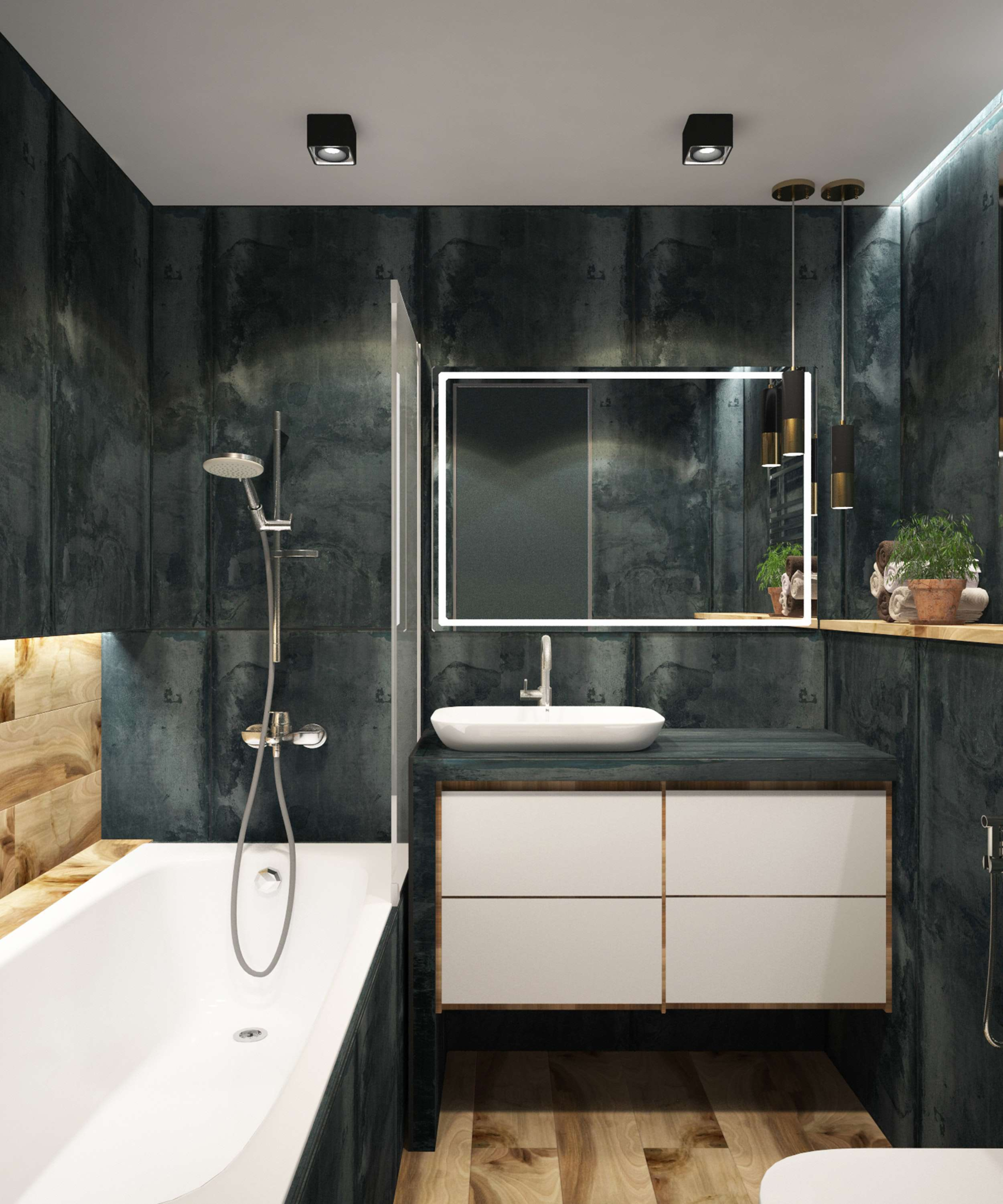 Bath remodeling also includes relocating a tub or shower or large plumbing components beneath the flooring to make room for more sinks. These projects necessitate extensive electrical, plumbing, and building approvals as well as large-scale constructions and structural alterations to the area. It's just a bigger undertaking than a renovation.
>>>> Read more: 5 Best Remodelers Federal Way
How Much Does a Bathroom Remodeling Cost?
The size of the renovation has a significant impact on the price of the bathroom. For instance, a low-cost bathroom update (cosmetic additions, such as stylish new towel bars and a new coat of paint) might only take a few extra bucks from your funds. A few thousand will vanish when a number of things, including the toilet, vanity, and medicine cabinet, are replaced or refaced.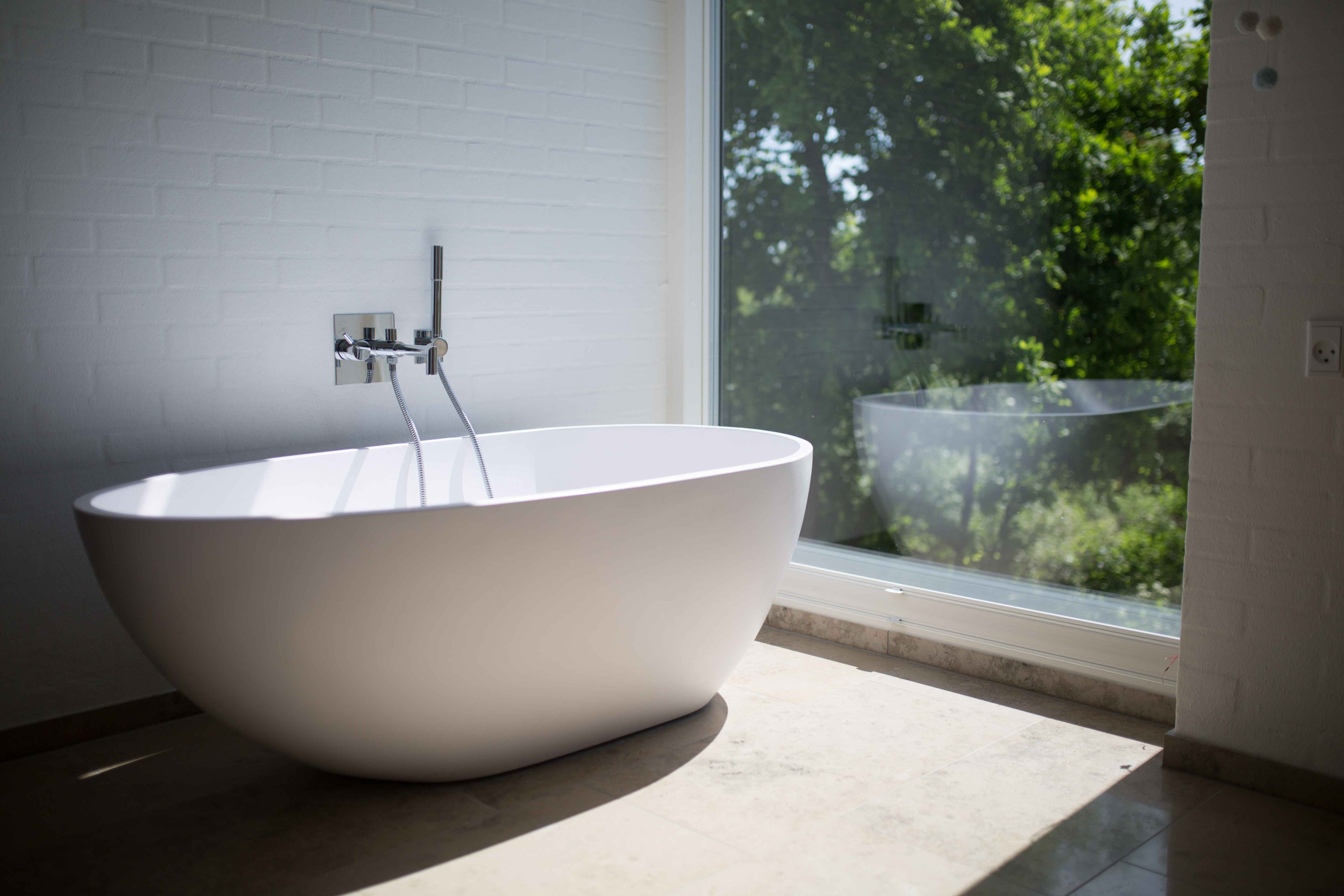 The cost of bathroom renovation can rise to $10,000 or more for individuals who want to replace all of the tiling, tub, toilet, vanity, and cabinetry with brand-new fixtures. But a bathroom remodel cost really starts to climb into the five figures once you start experimenting with the arrangement.
A primary bathroom remodels with top-notch materials and fixtures, as well as the relocation of pipes and wiring, can take more than $25,000 to complete. A bathroom remodeling project typically costs $125 per square foot. An average bathroom remodels cost can run over $75,000, once the enlargement of the area, removal of all the fittings, and replacement of all the fixtures have been taken into account.
How a Bathroom Renovation can Enhance the Value of Your House
Sellers frequently claim that a completely clean, updated bathroom may be a real selling element when it comes time to sell your home. Remodeled bathrooms are one of the top five projects that appeal to consumers and thus are likely to increase the value of a property up for sale.
Not all homeowners make a profit greater than what they invested in the construction. Bathroom renovations typically yield a return of between 57 and 60 percent.
It's interesting to note that you recover fewer costs the more costly the renovation. A "medium range" bath makeover, defined as one costing $24,424, increased a home's sales price by $14,671, according to Remodeling (a 60 percent ROI). Spending $75,292 on an "affluent" makeover reduces the rate of return to 54.8 percent, however, some people do it.
Factors that Effects Bathroom Remodel Cost
The wide definition of what defines a remodel makes this one of the trickiest aspects of estimating bathroom remodel costs. Painting, a fresh installed shower and curtain, a new sink, and new cabinetry may be the extent of some people's remodeling projects, but for others, replacing the toilet, bathtub, and sink means ripping out the flooring and tiling and the entire space with all the final touches.
The range of the overall remodeling cost appears exceptionally broad as a result. Furthermore, it is challenging to define what a suitable budget looks like due to the wide range of materials that are offered and their wildly disparate prices.
Cabinet – Bathroom Remodel Federal Way
Storage is a must in almost all bathrooms for additional shampoo, soap, towels, and cleaning supplies. While a few bathrooms don't have any cabinets at all, the majority can use a vanity or storage cabinet. To cut costs, you can refinish your current cabinetry, or you can choose new cabinets from a variety of big-box and specialty stores. Based on the size of the room and the style you choose, you might estimate spending anywhere between $300 and $3,800 for cabinets.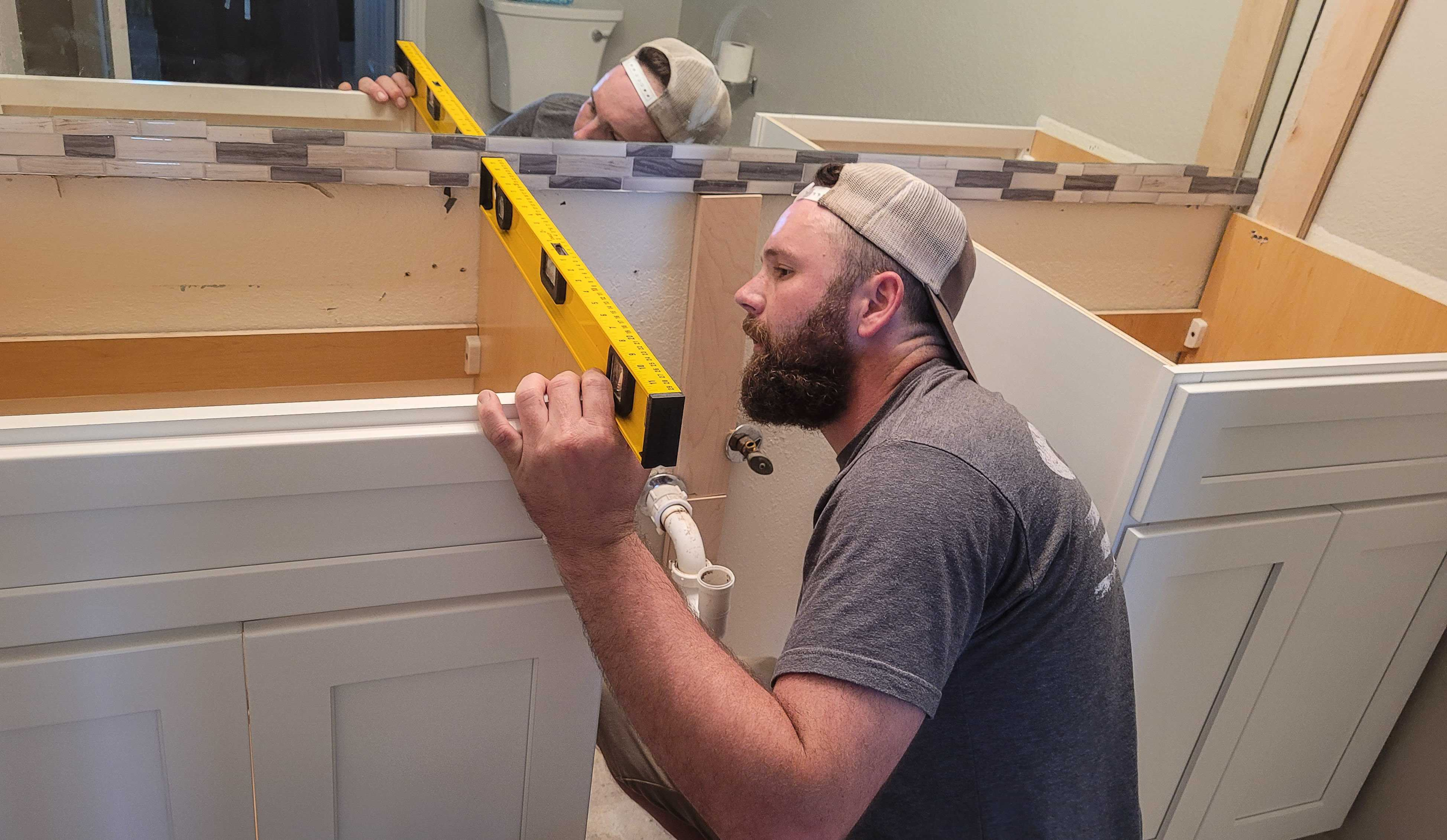 Flooring – Federal Way Flooring Refinish
Upgrading a bathroom floor can be as easy as putting down mesh mosaic tile and grout or as complex as installing peel-and-stick tiles (you might be astonished to see the latest alternatives!). Bathrooms frequently have smaller dimensions, making this a DIY project, yet they also frequently have unusual angles and cuts.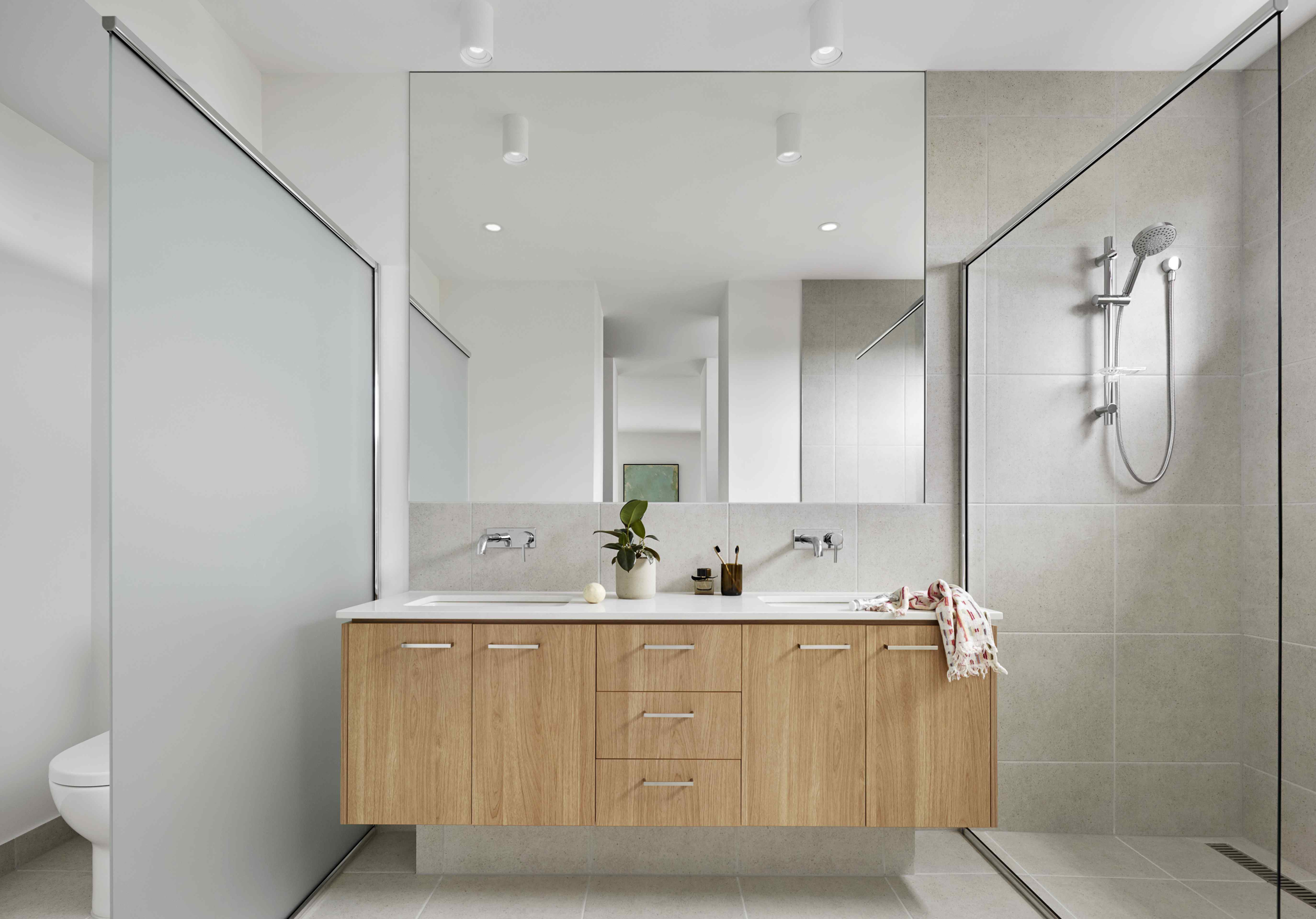 Materials for flooring will take up between 10 and 15 percent of the overall budget, according to the size of your bathroom, the variety of cuts required, and the amount of trash generated. Porcelain tile flooring often ranges between $860 and $2,600, and stone tile flooring typically costs between $900 and $2,800.
>>>> Read more: Master Bathroom Floor Plans
Plumbing and Faucets
Based on how frequently your home was constructed or modified, the design and material you select, permit or labor charges in your location, and the type and product you choose, this cost will differ dramatically. In particular, if you're only replacing a sink and toilet and therefore can DIY, the plumbing costs might well be low provided the in-wall plumbing isn't too old and the closed faucets are all in good working order.
The price of the faucets will vary depending on the material, finish, and design that is chosen, but lovely faucets are available at a variety of pricing points.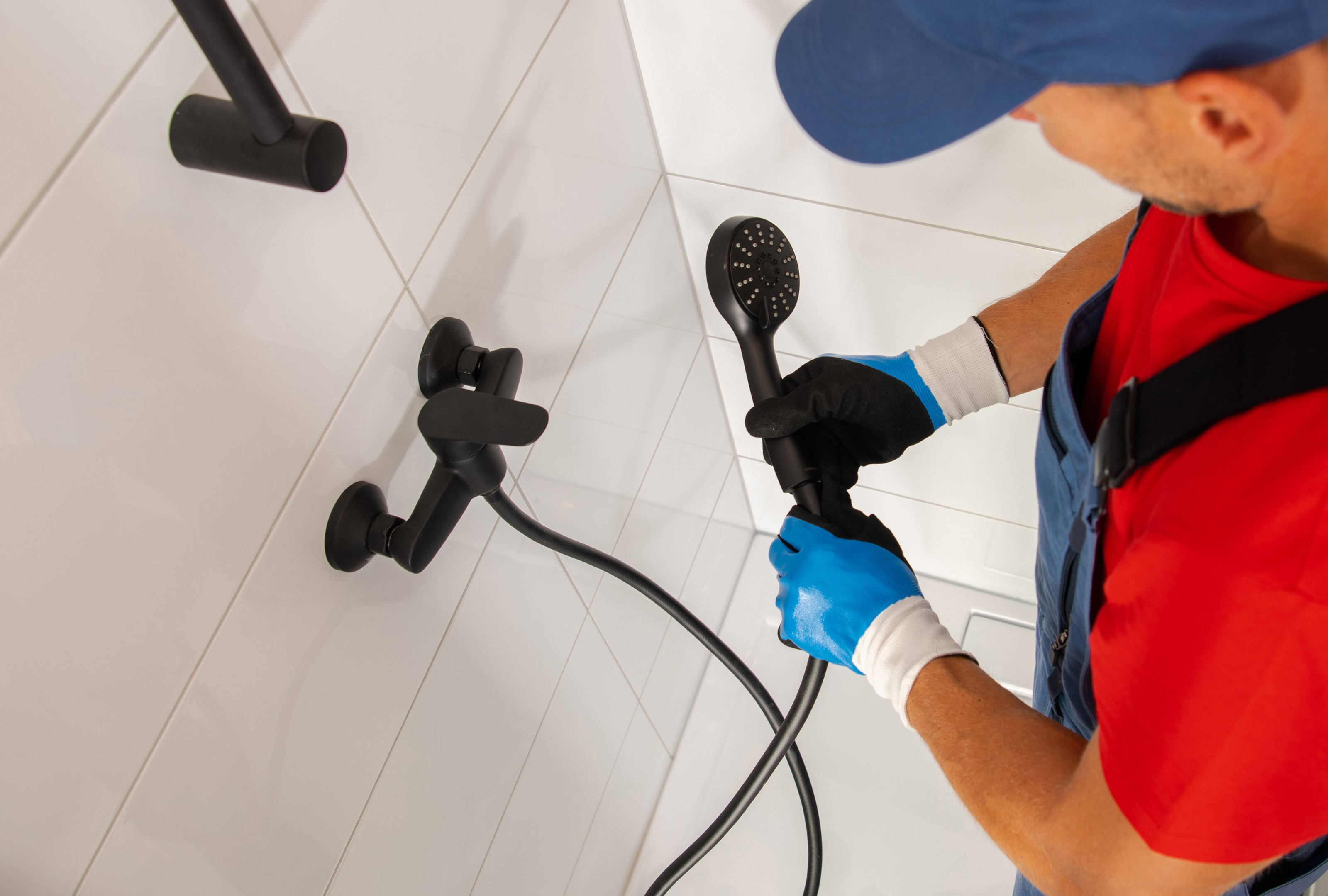 Older homes can have complicated plumbing, and it's common for the identification of plumbing issues, like leaky or rotten pipes, to turn a remodel into a renovation and substantially increase expenditures. If you want expert assistance, the price may increase by up to $1,000. Plumbing and faucets cost considerably between $250 and $1,450.
>>>> Read more: Top 9 Shower Designs
Ventilation and Lighting – Federal Way Tile Installation
Every bathroom may look brighter by electrical or plumbing changes such as removing rusty or updating light fittings. Both home stores and online retailers sell light fixtures, but lighting shops frequently offer costs that are lower than those of big-box retailers and online retailers. The price of replacement pendant lights typically ranges from $100 to $400.
Check the location and orientation of the current wiring before making your selection. The price will rise if you choose a new fixture that calls for shifting the wiring because you'll need to repair the wall and move the power connection.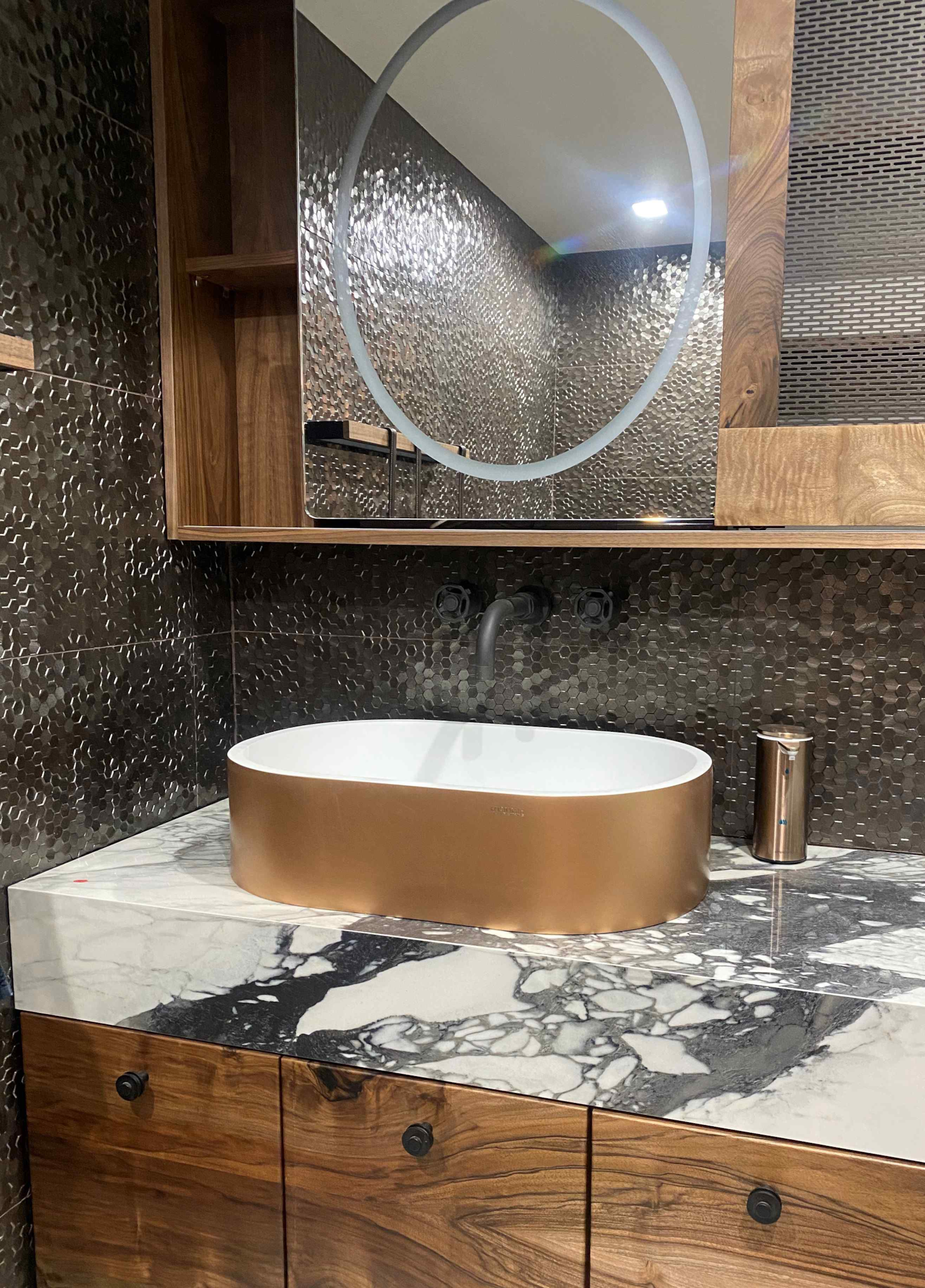 It's not hard to replace a ventilation fan, but it really is worthwhile since ventilation fans considerably slow the growth of mold and mildew. If the new fan is greatly bigger or smaller than the previous one. Ventilation fans range in price from $50 to $300 according to the size and whether a light or timer is included.
Doors, Walls, and Ceilings – Federal Way Tile Installation
Regardless of the price of the door you choose, installing a bathroom door is a very simple process. In contrast, walls and ceilings might be challenging to install. This is due to the fact that exposing the walls and ceilings in a bathroom, a moist area, might result in unforeseen surprises, thus this section of the budget needs to account for contingencies.
The room will be refreshed, making it simpler to install tiles, and any mold that has already started to form in the existing walls will be prevented by replacing them with green boards or other specialty drywall.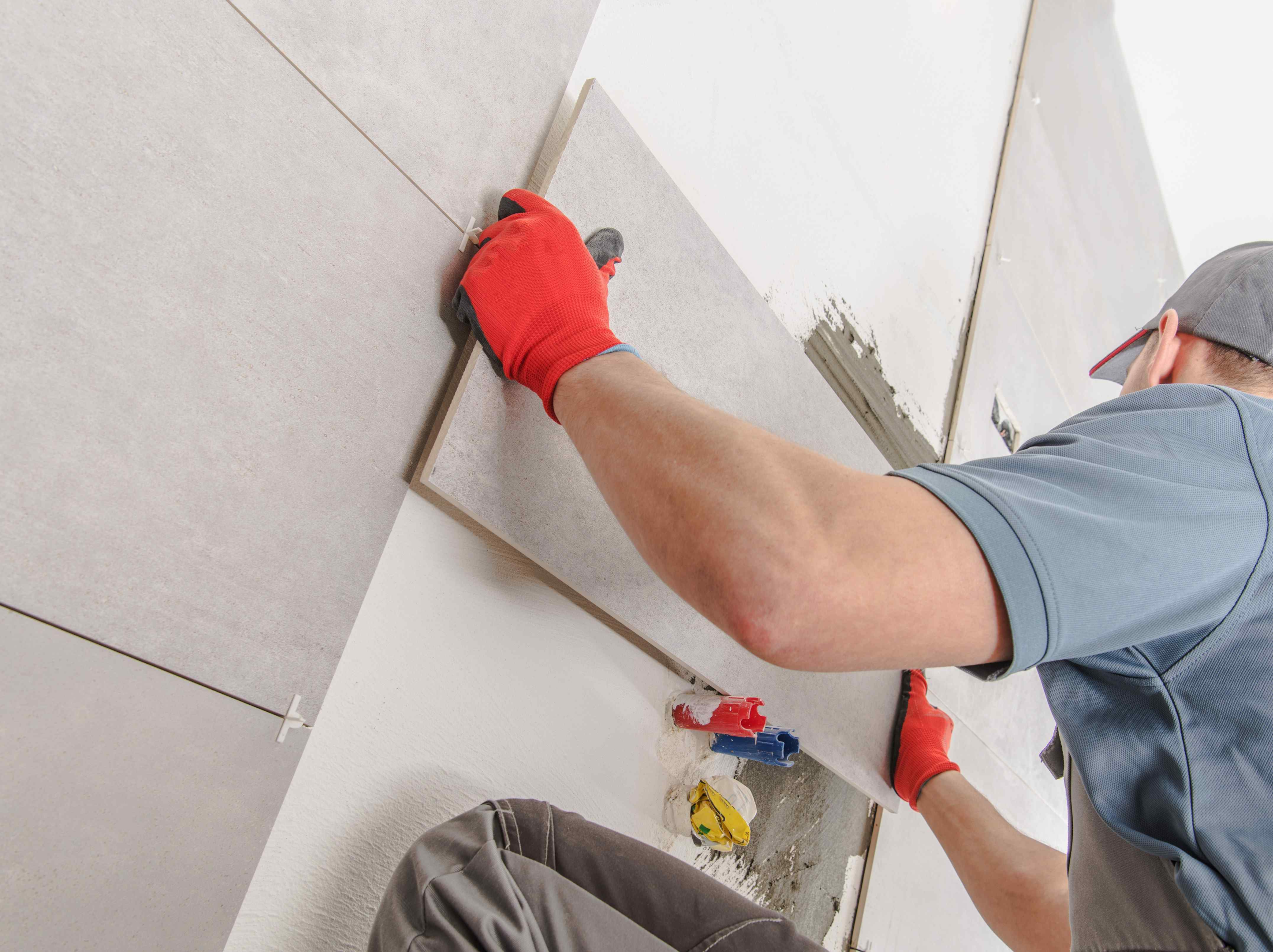 The price of the finish you choose will affect how much it will cost to paint, wallpaper, or tile the walls. Based on the paint and the size of the space, painting expenses might range from $200 to $5,000 on average. You should consider using a bathroom-specific paint that limits the spread of mold and mildew and eliminates leaks in many humid regions. Depending on your choices, tile and wallpaper alternatives will be more expensive.
>>>> Maybe interested: How To Save Money On Bathroom Tile
Labor and Construction – Home Improvement Federal Way
The cost of labor to redesign a bathroom ranges from $50 to $75 per hour on average, or between 40% and 65% of the total bathroom remodel cost. Depending on the scope of your renovation, you may decide to hire a contractor or not.
A handy house owner can completely avoid the labor costs for a swift paint job and a new sink and toilet, but for more complicated jobs, a project manager, plumber, and electrician may be required.
Considering the difficulty of getting to all the corners in a bathroom, you might just decide to hire a painter to save yourself the hassle. For bigger projects, home builders will charge from $300 to $400 per day, whereas the cost of a plumber may reach $2,000 per day, depending on the scope of the project. The hourly cost of an electrician is $50 to $100.
Hiring a Professional Bathroom Contractor
Many homeowners attempt to handle bathroom remodeling projects on their own, stockpiling supplies one by one in the basement and scheduling subcontractors (plumbers, electricians, and painters) with the hopes that they will show up on time and in the appropriate order. This approach results in delays, errors, and expensive overruns.
A large bathroom redesign should not be DIYed; instead, it should be done by professionals, unless the task only entails some cosmetic modifications.
The ideal option is to work with a design-build company or a general contractor, just one company that handles all aspects of the remodel under a roof, from planning the layout to choosing the most attractive moisture-resistant wallpaper and a professional to install it. This can not only help you to reduce the bathroom remodel cost but also save your time in general.
>>>> Maybe interested: Bathroom Border Wallpaper
TTH Builder – High-Quality Remodeling Federal Way
TTH Builder is one of the best remodeling businesses in the region, which also serves as the top-ranked in the construction industry. If you pay a visit to their website, you can see numerous stunning remodeling projects that can absolutely catch your attention right away thanks to their professional and top-notch services. With TTH Builder, you can be assured that such an expense for home improvement projects will not leave you disappointed!
For more information and a free estimate, here is some information you might need:
Phone: (206) 258-9103
Website: https://www.tthbuilder.com/