Bathroom mirrors with light are an essential part of an attractive bathroom, whether you're remodeling an old bath or dealing with brand-new construction. When preparing in the morning, LED bathroom mirrors are a wonderful addition as they serve to provide some much-needed brightness and help you to present the best look for a perfect beginning of a day.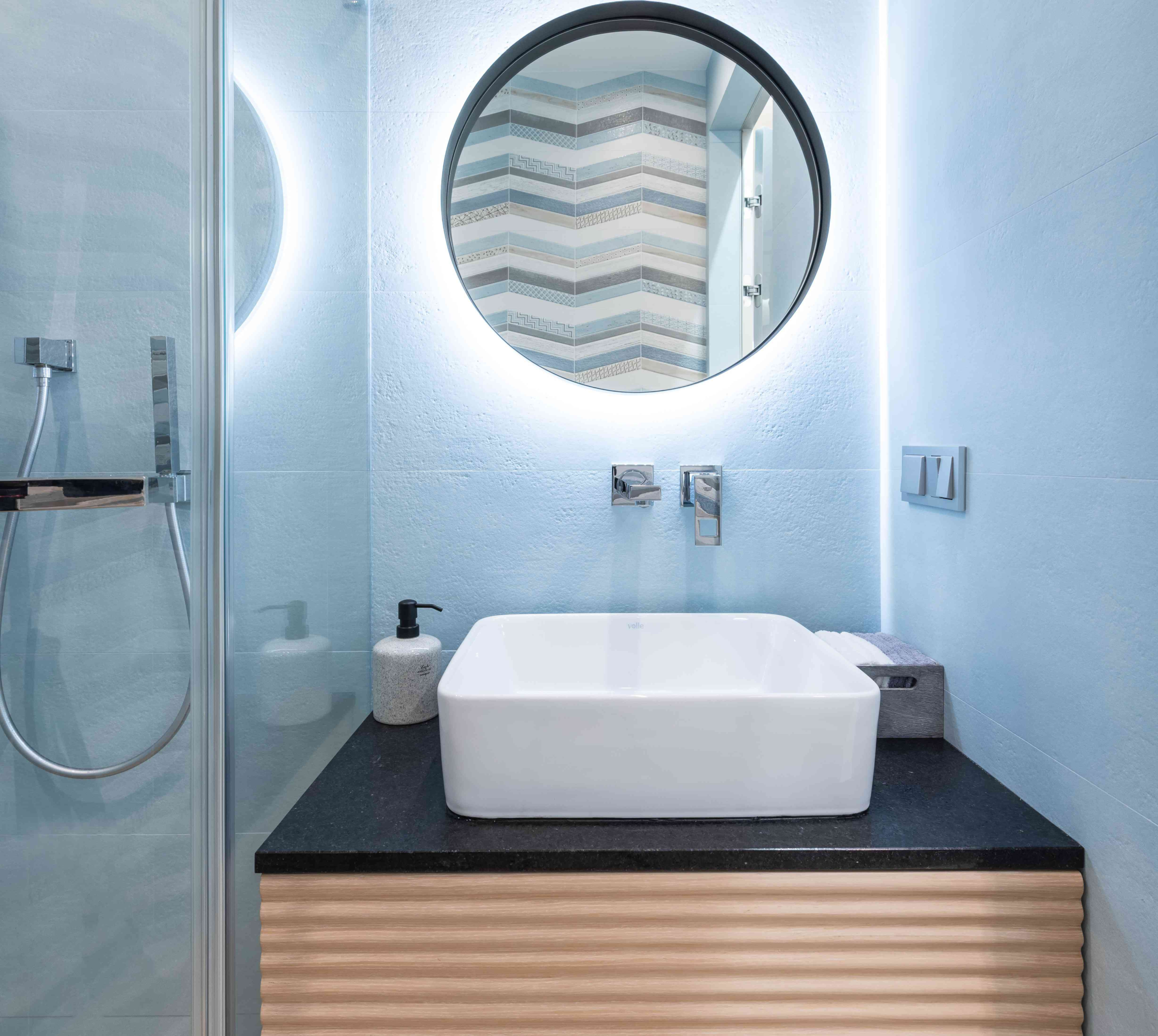 Choose a mirror with built-in illumination rather than adding additional light fixtures to brighten the mirror area. Lights built into the mirror will provide a softer glow than harsh ceiling light bulbs and will provide even illumination all around the mirror. Today, TTH Builder has prepared a trendy collection of lighted mirrors with the hope that you can find a perfect lighted mirror for your bathroom.
Tips for Choosing Best Bathroom Mirrors with Light
It can be challenging to choose the best bathroom mirrors with light when there are so many options available. When choosing between the numerous options on the market, take into account the following advice:
Consider whether a wall-mounted, pedestal, or compact mirror will perform effectively in the room. Vanity mirrors, in contrast to floor mirrors, must be designed to fit around or above the area where the user applies cosmetics so they may get a close-up. In addition, water-proof features should be taken into consideration when selecting lighted vanity mirrors, especially when they are used in moisture and high level of humidity areas.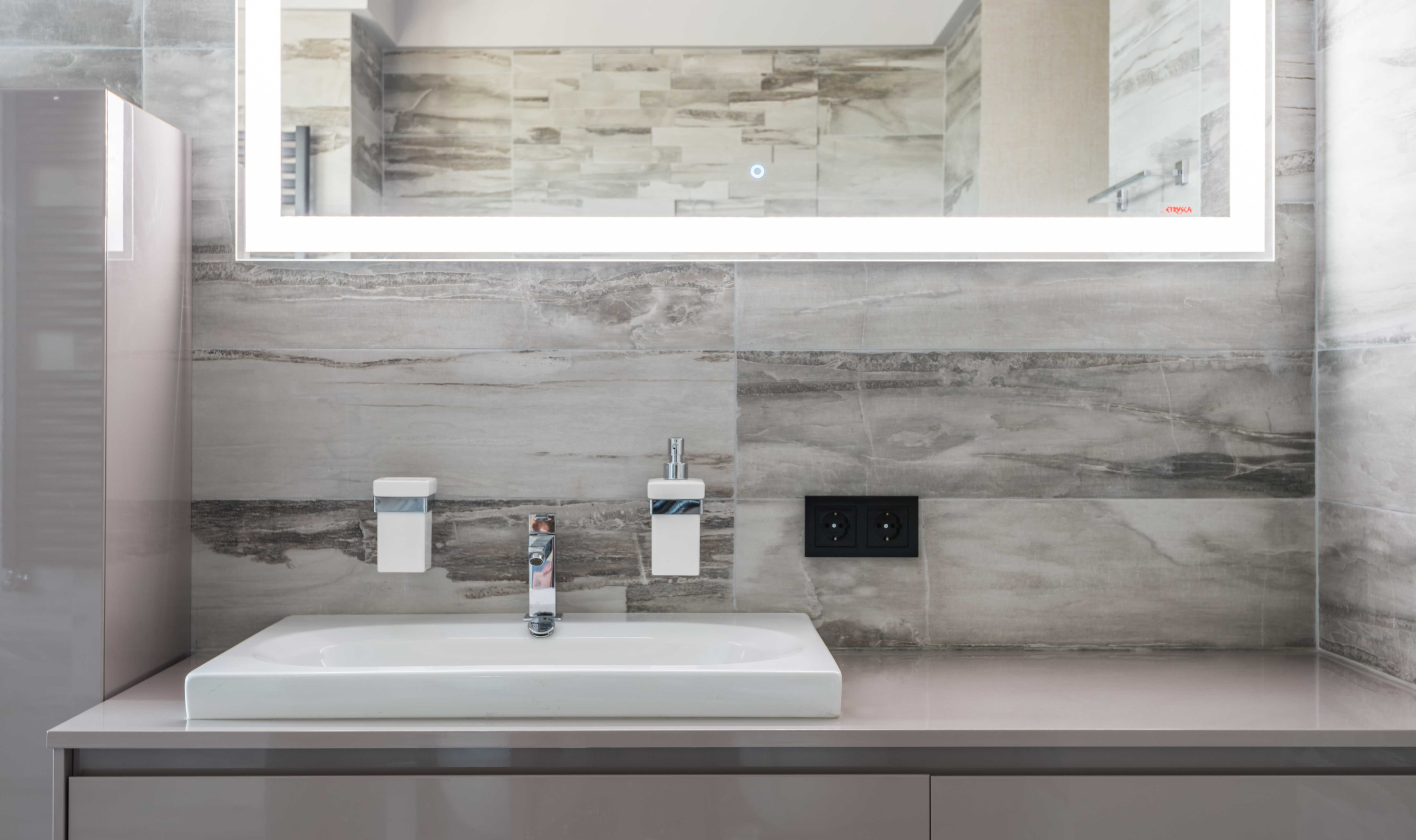 It is important to make a decision regarding the importance of a magnifying mirror for precise makeup application. And you should also ensure the mirror's look blends in with the bathroom or bedroom's decorations.
Moreover, you should think about the lighting requirements. According to your daily needs, a mirror with dimmer-able lights and a broad color range can be useful.
>>>> Read more: When Remodeling a Kitchen What Comes First?
Top 10 Modern and Stylish Lighted Bathroom Mirror
1. Trendy Lighted Frameless Bathroom Mirror with Shelves
This sleek hardwired LED-lit wall mirror is attractive and functional. Behind the glass, it emits a white, cozy glow, and a touchpad feature with two distinct color selections that you can adjust to suit your mood. This mirror, which can be mounted either vertically or horizontally, looks great over any bathroom vanity.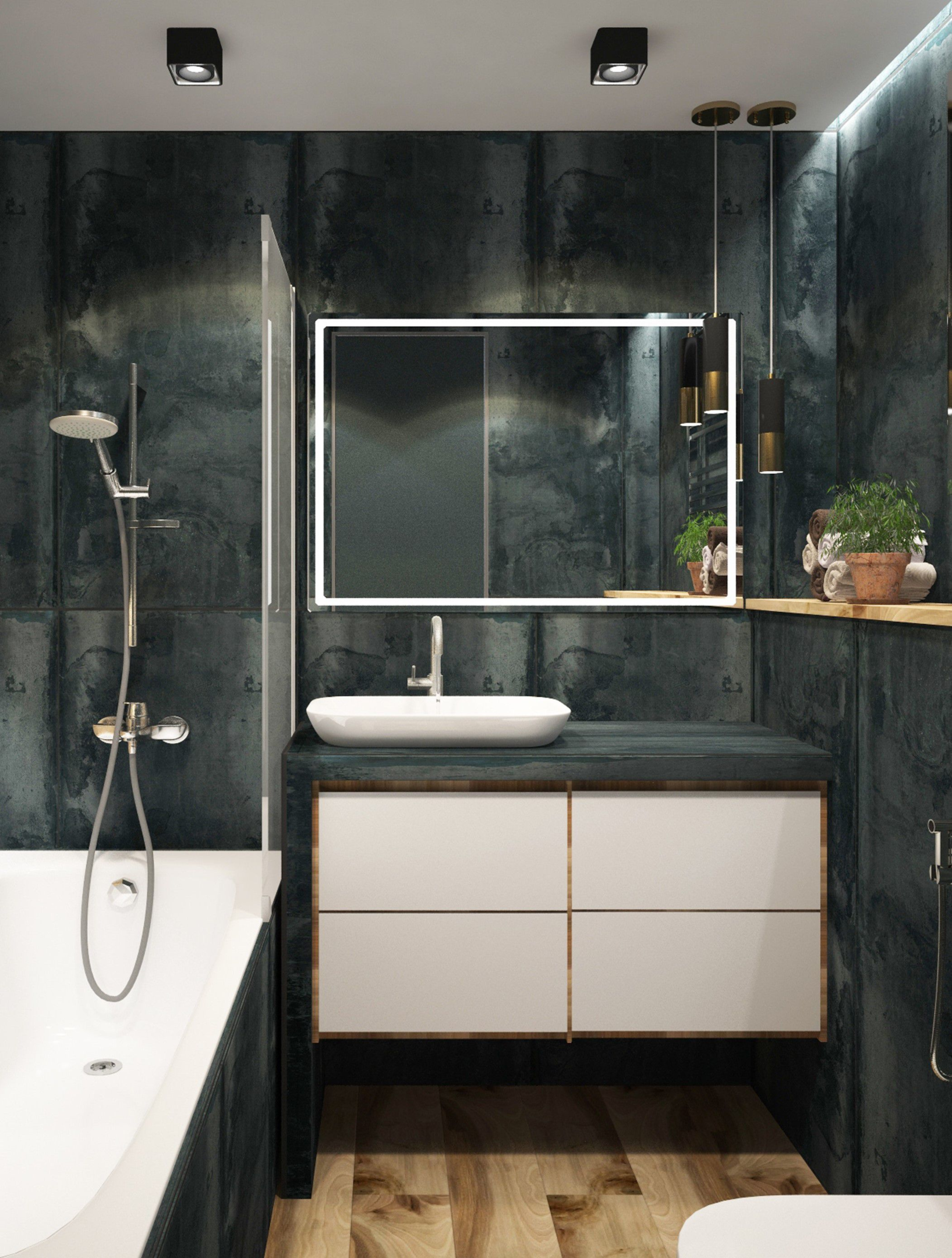 Unlike mirrors made of silver, this one is devoid of copper, eco-friendly, and less likely to deteriorate. It features a great LED backlight and offers excellent bathroom lighting. You won't even require extra lighting with this mirror because it will supply all you need. The mirror also includes a moisture-proof and waterproof coating, an anti-fog feature, and a tunable function that a touch button can adjust.
>>>> Read more: Jack and Jill Bathroom
2. Albinson LED Bathroom Mirror – Bathroom Remodel Federal Way Wa
In addition to lighting up the room, this LED mirror will give it a modern appeal. The magnification component of this mirror is fantastic for people who need a closer view while applying cosmetics or getting dressed in the morning. Additionally, it has a larger horizontal rectangle mirror that is ideal for bathrooms with more space.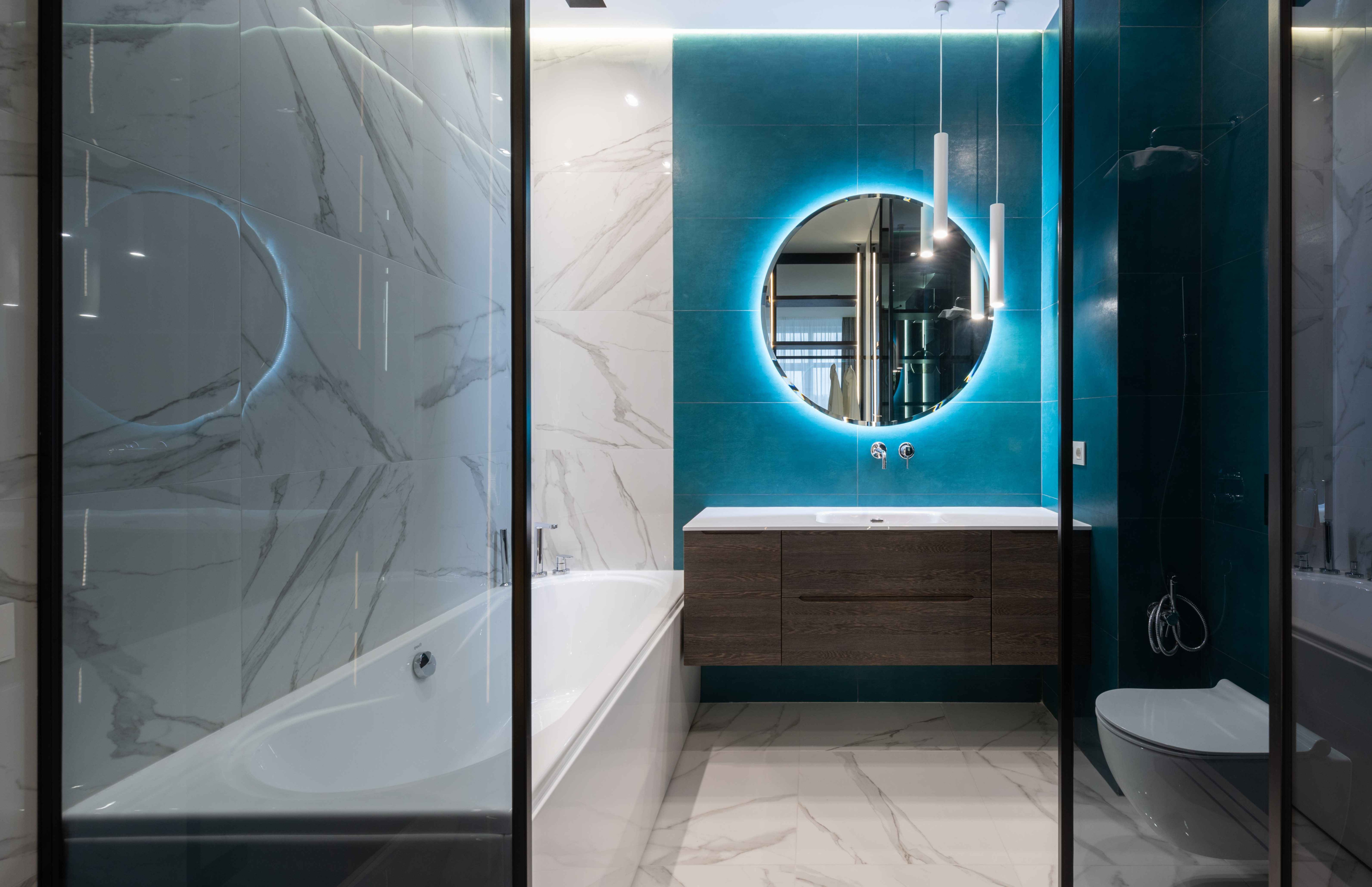 Along with warm/cold color-adjustable lights and a touch sensor button, this gorgeous mirror also has a switch. If the light is warm, it will present more of a pale yellow hue, but when it is cold, it has a more blue-white hue. This is an absolutely great purchase that will have you putting your best look forward every morning because it features an acrylic light reflector on top of the mirror.
>>>> Maybe Interested: Acrylic Shower Walls
3. Leopoulos Lighted Bathroom Mirrors – Federal Way Hardwood Floor Installation
You should buy this mirror if you want an extended LED mirror with a youthful look. Additionally, it is durable, green, and energy-efficient. There are three soft-touch controls that you may use to alter the color temperature or adjust the brightness. The frames add a beautiful touch while providing the mirror with additional protection.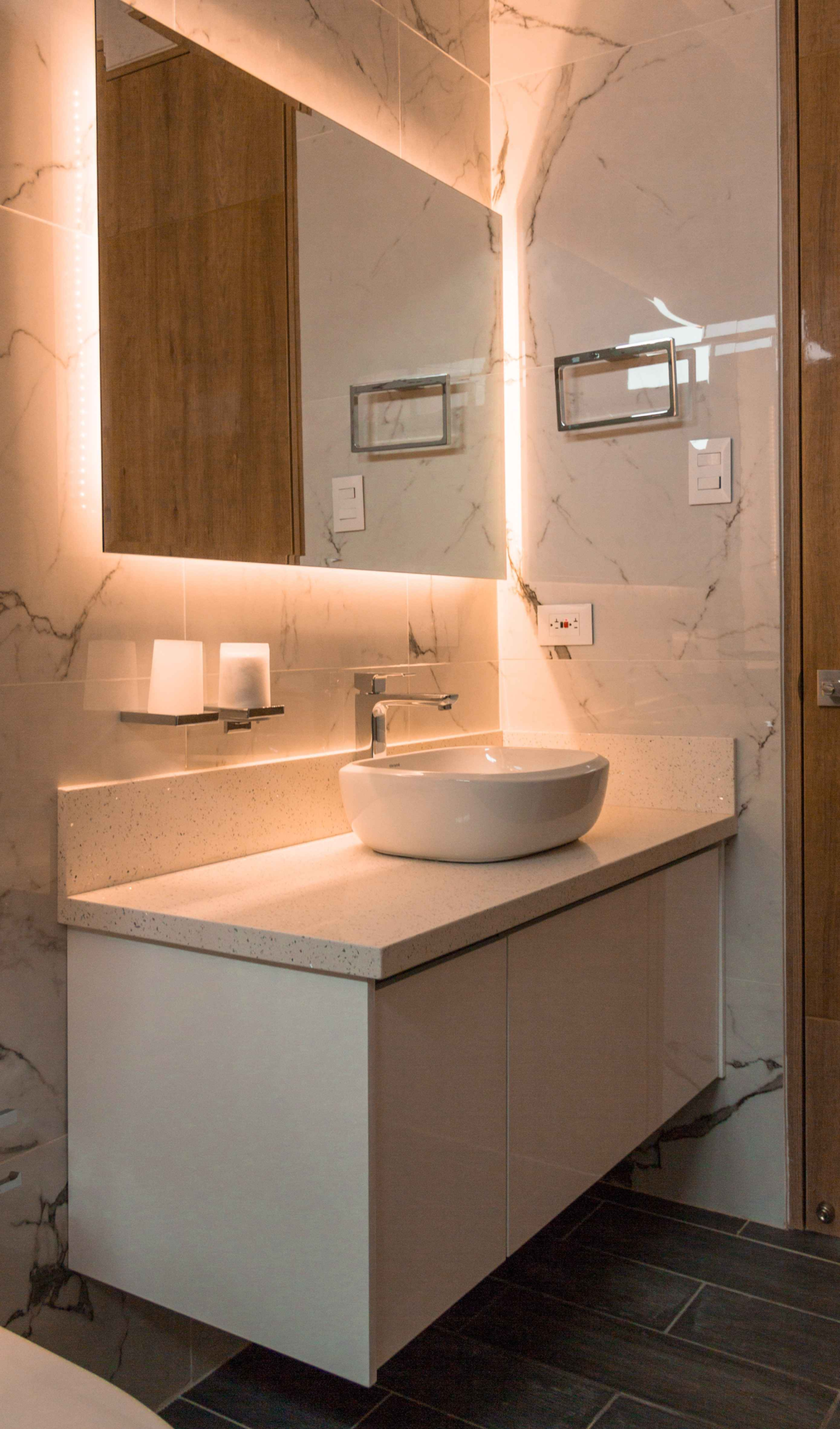 One of the mirror's additional functions is a de-fogger, which protects your mirror clear of fog. You can also change the brightness settings to suit your preferences. The mirror also generates excellent task lighting that is ideal for applying makeup, and the smart remembering mode will remember your preferred setting.
4. Lighted Vanity Mirror with Bluetooth Speakers
This mirror is an ideal choice for you when you've always enjoyed listening to music as you got dressed. To upgrade your bathroom, it has a constant white LED light and Bluetooth speakers that surround the mirror. A high-quality soundtrack is incorporated into the bathroom speakers, and you can adjust the level via your Bluetooth device or even via the mirror itself.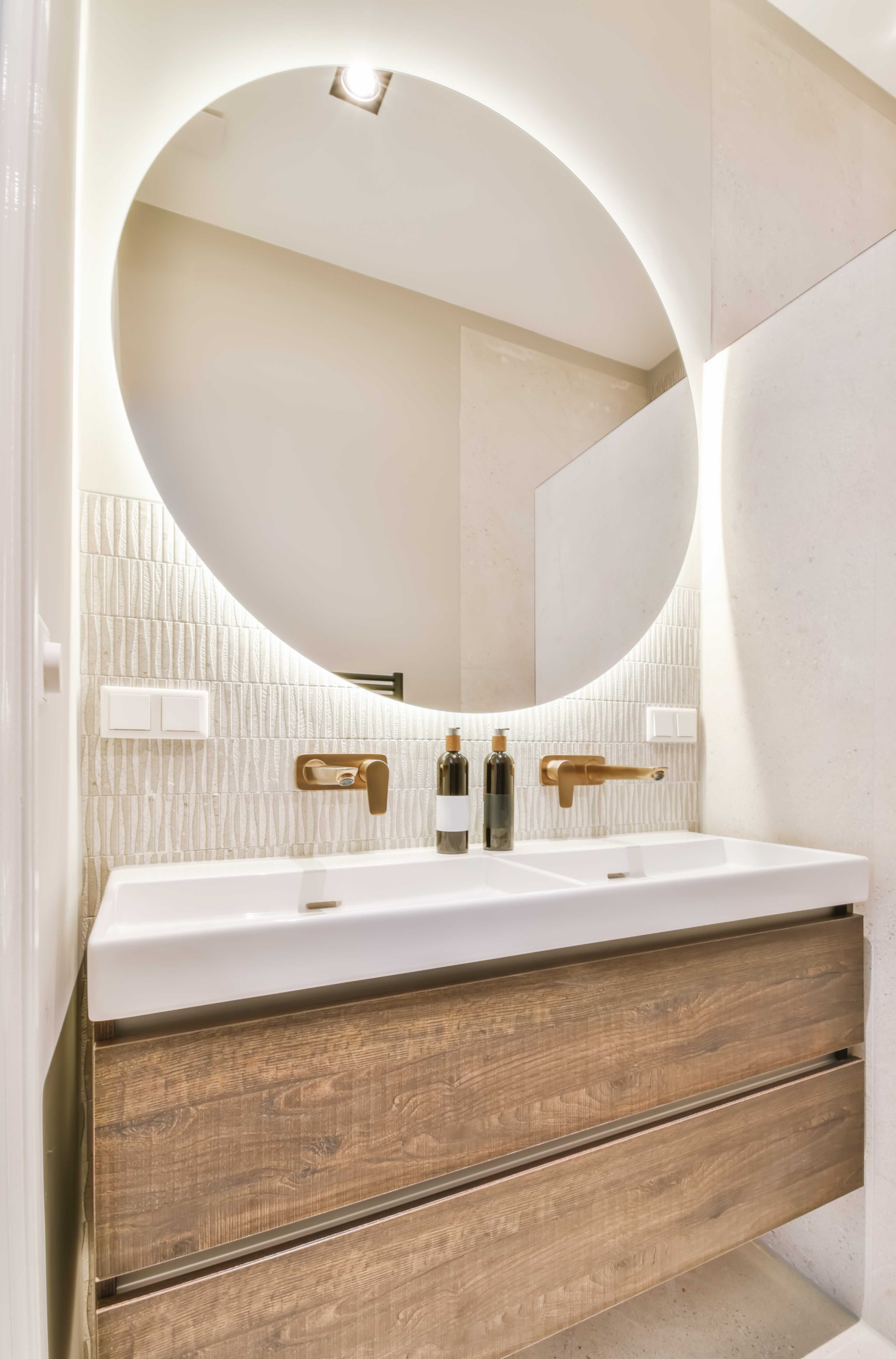 The demister system guarantees that your mirror is always lighted and has excellent matching capabilities. This mirror would look stunning in any bathroom thanks to its dazzling white lights. Thanks to its high-quality structure, you will not be concerned about its rusting or fogging, especially in areas with high moisture levels.
5. Modern Ketron Dimmable Mirror – Home Improvement Federal Way
Take great pride in your morning preparations with the help of this dimmable accent mirror. The backlight mirror gives an added touch of brightness and elegance to any bathroom design, and it offers a modern and stylish appearance to match any bathroom taste. The mirror can be positioned either vertically or horizontally and is excellent for all your requirements, including applying makeup and drying your hair.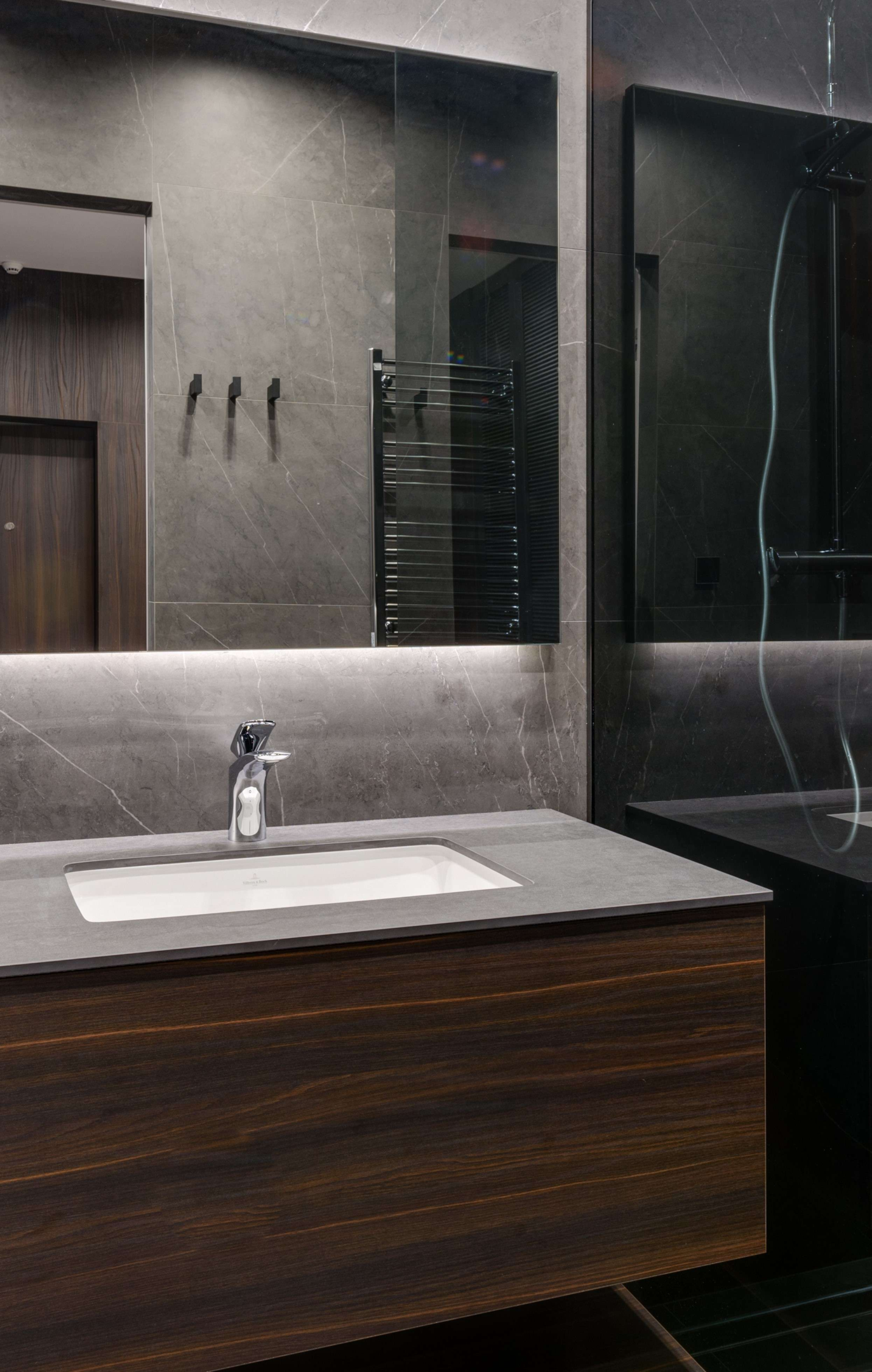 Do you need to add something to your hotel or restaurant? Fear not—this mirror works just as well in those locations. Hard wiring is necessary for the mirror setup, so you might want to hire an electrician for the work. The mirror is dimmable, has amplifying capabilities, and can be adjusted to meet all of your needs.
>>>> Read more: Small Bathroom Layouts
6. Severn Contemporary Lighted Mirror – Kitchen Remodel Federal Way
This illuminated bathroom mirror will provide you with wonderful illumination each morning. The installation process is extremely simple thanks to the hanging hooks, which makes the whole process happen really quickly. Additionally, the mirror is equipped with super white LED lights, which have a lifespan of about 40 years and will give you all the brightness you require.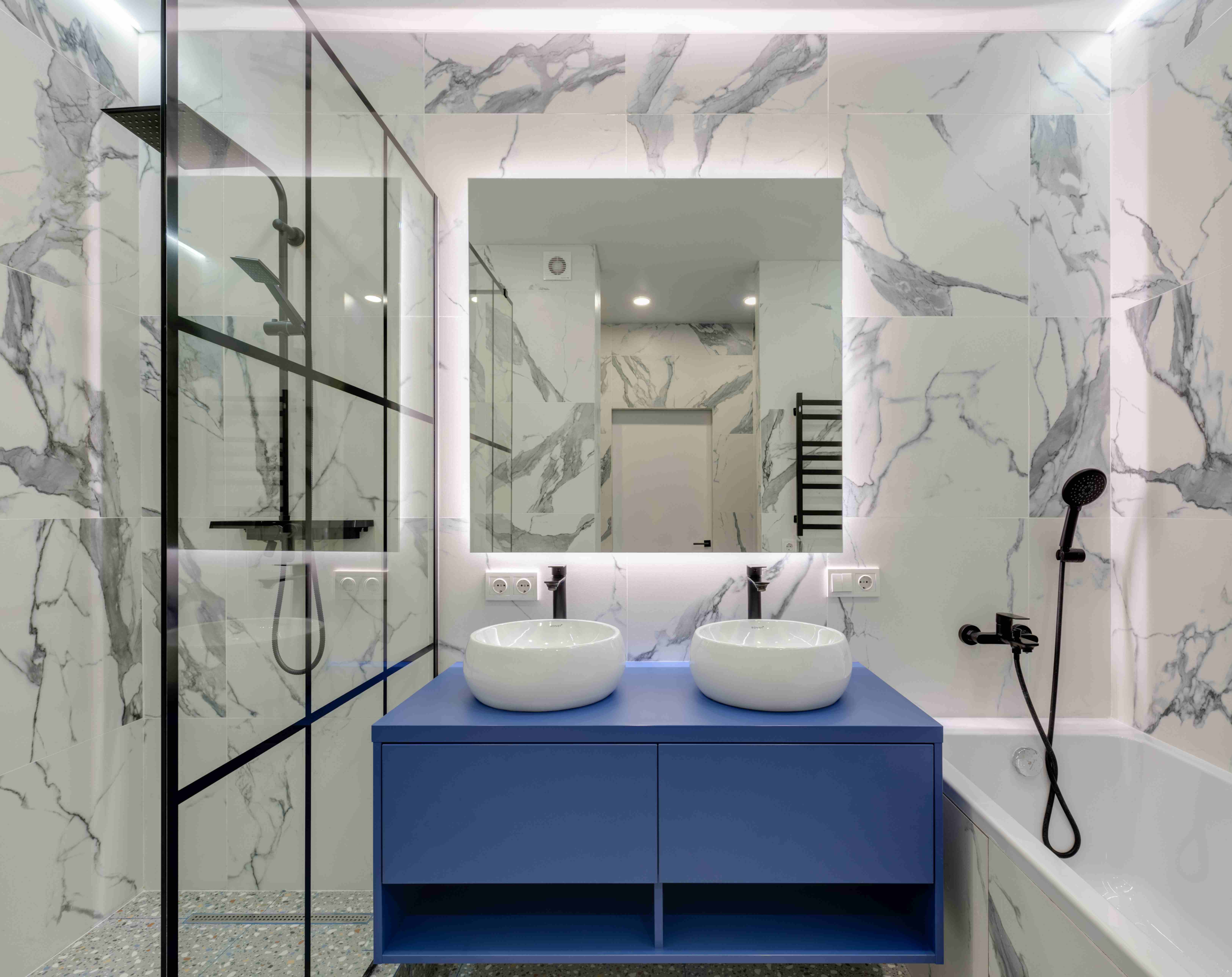 This mirror's incredibly sensitive touch button, which you can use to turn on and off the light, is another distinctive feature. Lights from this mirror are mercury-free, flicker-free, and UV-free. If you want your day to begin well, this mirror is a terrific choice because it has ideal brightness, more filters, genuine color, and amazing clarity.
>>>> Maybe interested: Enhance Bathroom With Natural Light
7. Portsmouth Frameless Lighted Bathroom Mirror
This spherical model offers a novel alternative to the rectangular wall-mounted vanity mirrors with lights that are typically available. LED lights can imitate a wide variety of actual lighting conditions because of their changeable brightness and hue tone, which range from 2700K to 6400K. You can easily access your preferred settings thanks to the memory function. The circular and oval-shaped mirror comes in four sizes.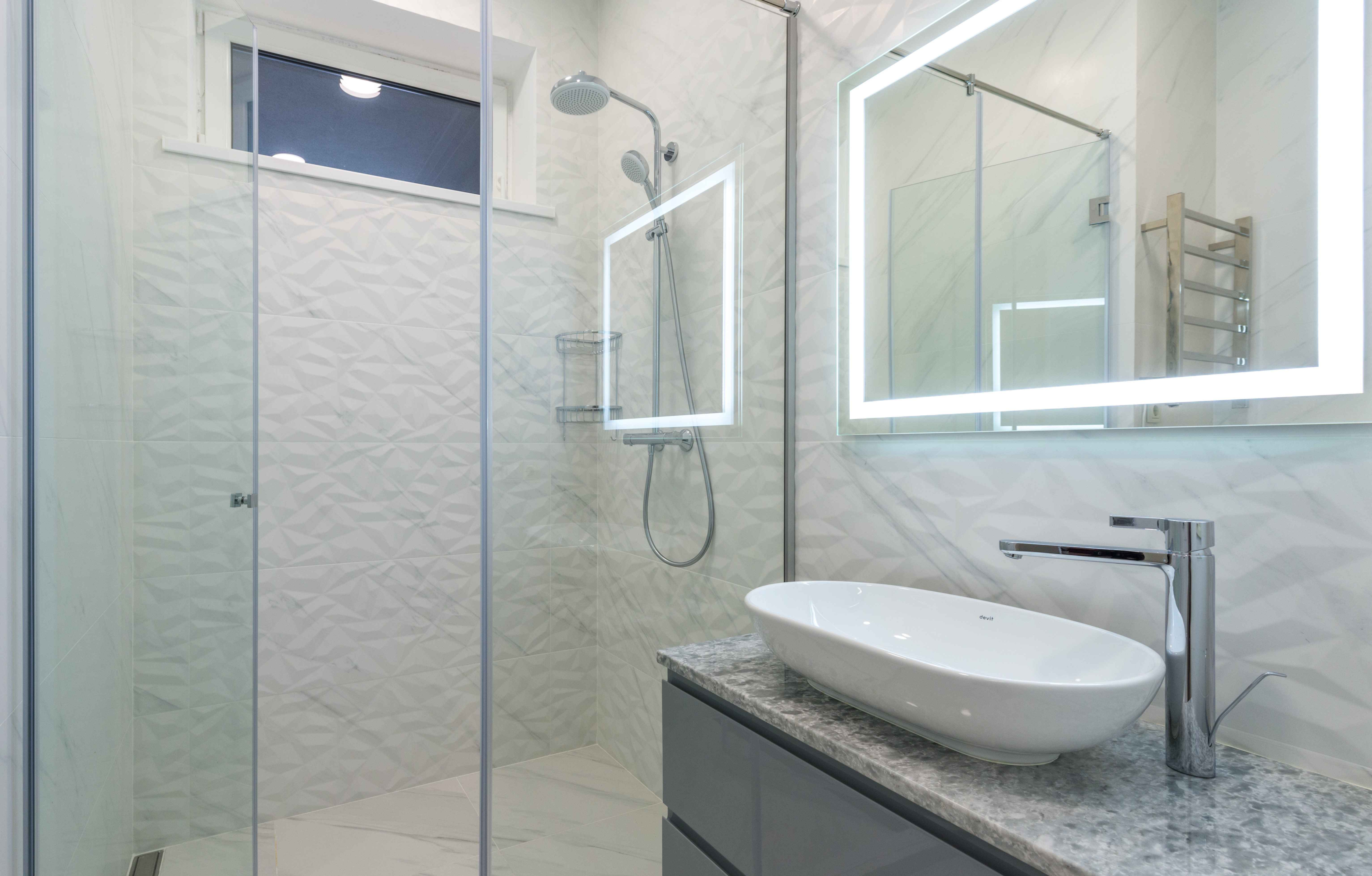 8. Wall Ovente 7″ Illuminated Mirrors – Federal Way Tile Installation
Double vanity mirrors that are hung on the wall conserve extra space while providing good magnification. Ovente model has an effective double duty when it allows the user to view either their full face or closely focus on one particular region thanks to its 1X on a single side and 10X on the other magnification. Its 360-degree swivel feature enables users to see themselves from different angles. This LED-lit mirror is operated by four AA batteries, so there is no need for an external power supply.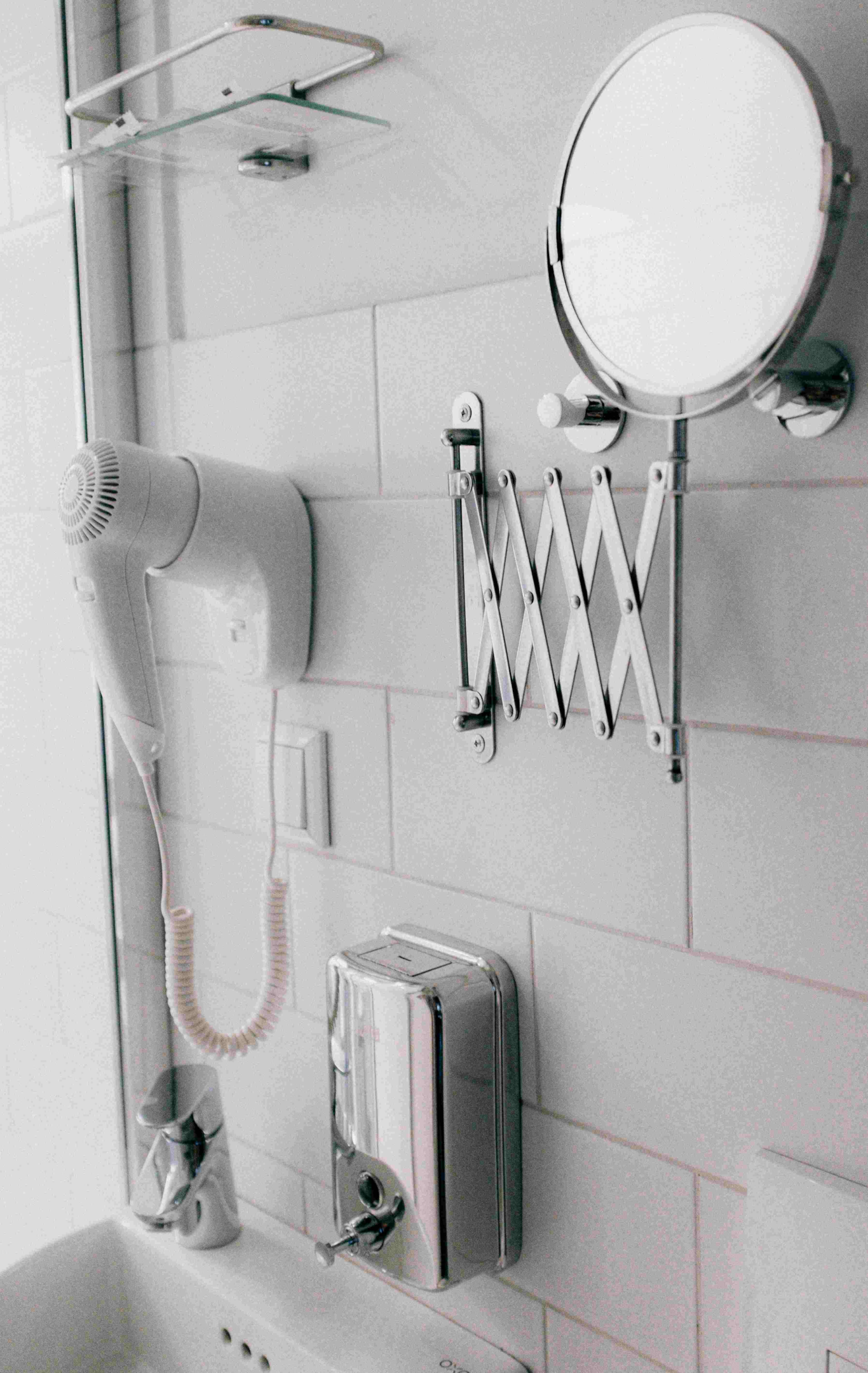 9. Fenair Led Lighted Vanity Mirror
Taking into consideration this 23-inch by 18-inch model from Fenair if you're searching for a huge vanity mirror that doesn't need to be mounted on the wall. Tenants will love it because it can mount on the wall but also stand on a tabletop or other smooth surfaces. Users can select among cool, warm, or natural light settings with the assistance of the 15 dimmable lights, and the memory feature stores any chosen settings. It has a USB port so you can connect it to your smartphone to charge it quickly.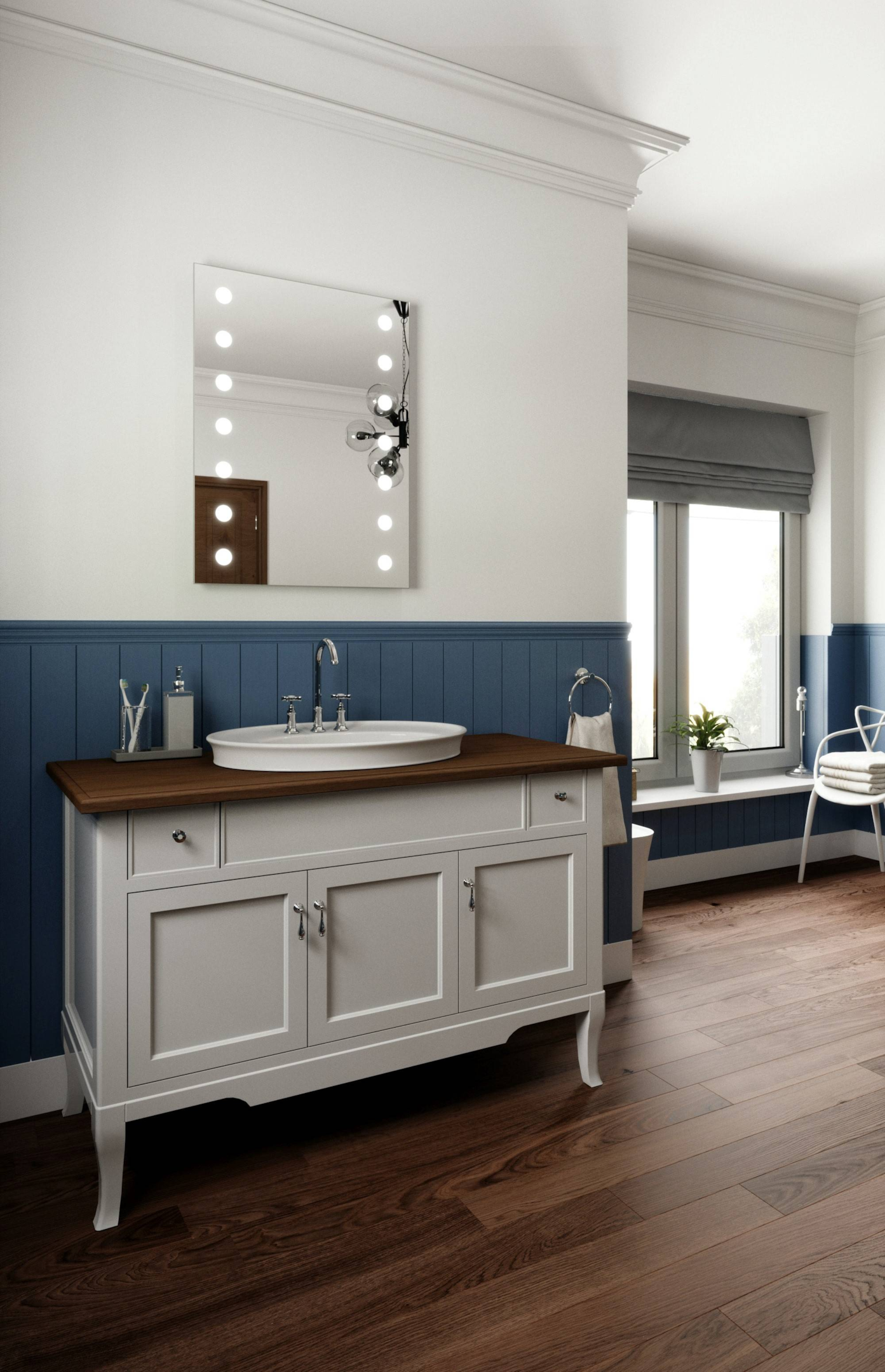 10. Moores Frosted Edge Lighted Mirror – Federal Way Flooring Refinish
This blurred-edge mirror is an excellent pick for your bathroom because it has many functions that will meet all of your needs. With its touch sensor, the mirror may be turned on and off with just a wave of your hand. When turned on, it also emits a cool tint that complements a modern bathroom.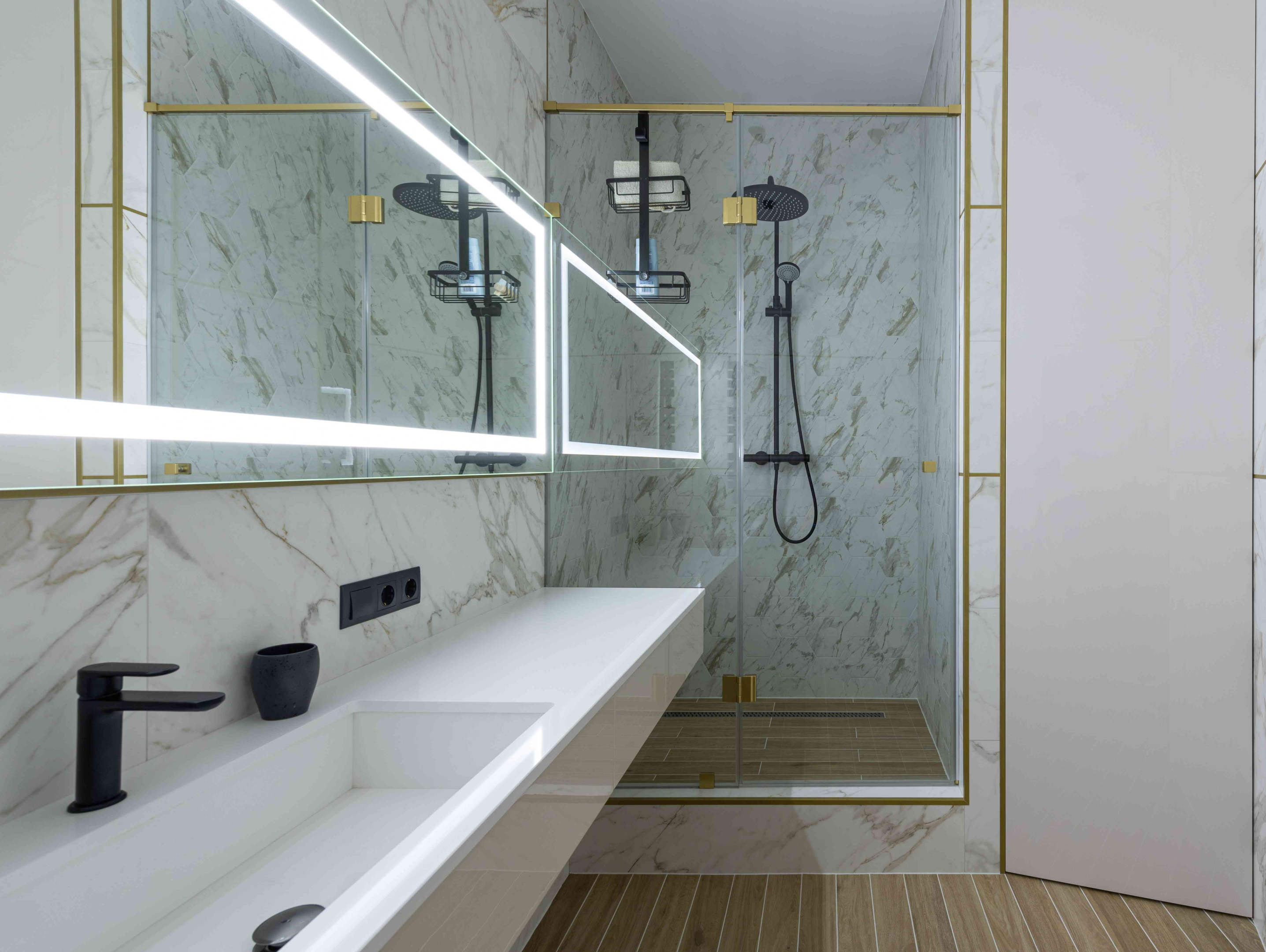 People who have got the mirror have left excellent reviews and commented on how wonderful the dimming feature is. This unique mirror will have you supported and ready to begin the day every morning if you've always desired to have a stylish one.
>>>> Maybe interested: Shower Walls
TTH Builder – High-Quality Remodeling
TTH Builder is one of the best remodeling businesses in the region, which also serves as the top-ranked in the construction industry. If you pay a visit to their website, you can see numerous stunning remodeling projects that can absolutely catch your attention right away thanks to their professional and top-notch services. With TTH Builder, you can be assured that such an expense for home improvement projects will not leave you disappointed!
For more information and consultation, here is some information you might need:
Phone: (206) 258-9103
Website: https://tthbuilder.com/